Covid restrictions have been relaxed, borders have been reopened, and international travelling has been made possible yet again.
For two years, the border between Malaysia and Singapore has been closed due to the rising cases of Covid-19, but as of 1st of April 2022, Malaysians can now travel to Singapore and Singaporeans too are now free to cross the bridge and visit Malaysia—be it to visit your close relatives and say hi to your friends, or even for leisure!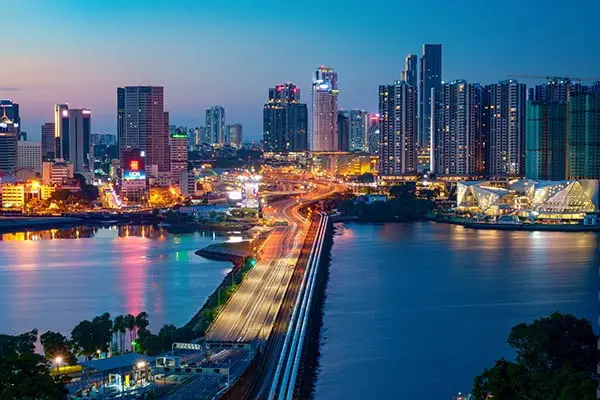 So, what exactly do you need to know before packing your bags and setting off on your trip from Singapore to Malaysia?
Flights might only take you less than an hour to reach Kuala Lumpur International Airport (KLIA) from Changi Airport, but of course, the price per passenger might not be to your liking. So, how do you get there without leaving a huge hole in your wallet?
Continue scrolling through and discover the cheapest ways to travel to Malaysia, the essentials that you must have before you start your journey, and some of the best places to visit during your trip other than the one and only Petronas Twin Towers.
Preparations for the Trip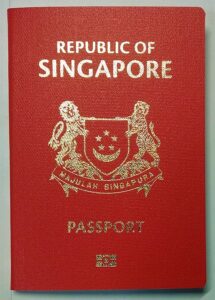 Of course, first things first—make sure your passport is not expired! Keep in mind that your passport must be valid for more than six months in order to enter Malaysia.
You might not notice that your passport is nearing the expiry date especially when you have not been travelling abroad for quite some time, so it's best to check the date and renew it if needed!
Make sure you're fully vaccinated before travelling to Malaysia. While fully vaccinated visitors are no longer required to self-quarantine upon reaching Malaysia.
At this point of time, you are still required to install the Mysejahtera app on your mobile. Some places still need to are still required to check the risk status of visitors through the app. You need to upload your vaccination certificate to your Mysejahtera App so that your vaccination status will show "Fully Vaccinated".
The app is available on both Apple and Android app stores, so be sure to download it to your smartphones beforehand.
For those who choose to drive to Malaysia, it is a must for you to keep a Touch n' Go card with you at all times.
You'll have to go through several highway tolls and all of them only accept cashless payments, so be sure to have sufficient balance topped up in the TNG card.
Other than being used for tolls, the TNG card can also be used for the MRT, LRT, Monorails, KTM, bus rides as well as parking fees.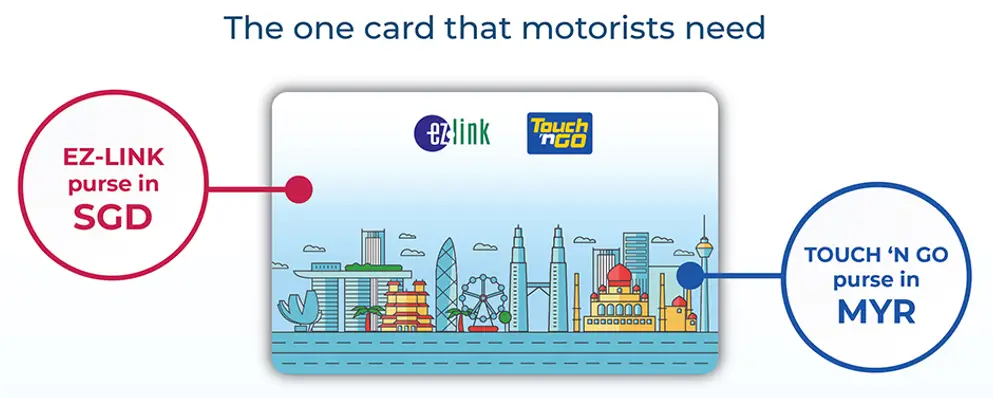 To ease your trip, you can go ahead and purchase the new EZ-Link x Touch n' Go Motoring card, a dual-currency smart card which can be used in both Singapore and Malaysia.
You can easily get it from selected 7-11 outlets throughout Singapore as well as EZ-Link official Shopee store.
Top-ups can be made in various shops and petrol stations scattered throughout Malaysia too, but it is highly recommended that you download the Touch n' Go e-wallet app in your smartphones.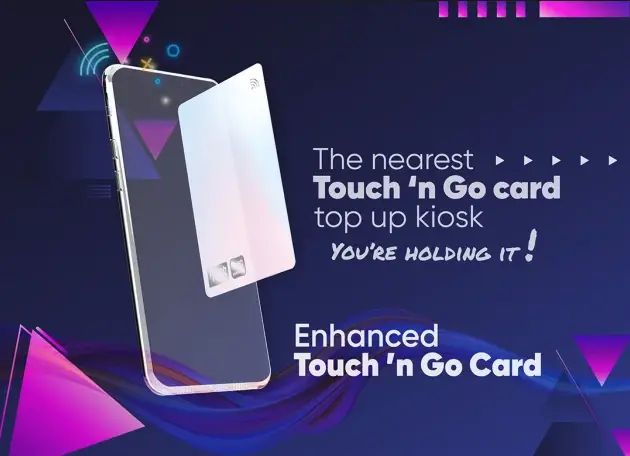 Through this app, you can make payments at various stores that accept e-wallet payments and if you've purchased Enhanced Touch n' Go card, you can even top-up your balance online!
Cheapest Way to Travel from Singapore to Malaysia
Now that you have all those essentials listed above settled, it's time to decide which transportation method you prefer to travel to Malaysia.
Other than flying, there are three other options to choose from. While taking flights could indeed save a lot of your travelling time, these three options listed below can definitely save your bank accounts.
Travel by Bus - Suitable for those travelling with friends
The cheapest option to Malaysia is by none other than bus rides. However, this option is not recommended for those who are travelling with infants and elderly as it requires a lot of walking around and sometimes, long queues.
It is also not advisable to pack your things in a bulky and huge luggage, so backpacks are the best choices here.
First and foremost, you must reach Woodlands Train Checkpoint before you could even get on any of the Cross Border Shuttles. To do so, you can start your journey at Woodland MRT. 
Once you've arrived, try to look for sign boards that can lead you to the Woodlands Bus Interchange. Once you've gone down the staircase, you'll straight away notice several buses waiting for you. But which one do you need to take?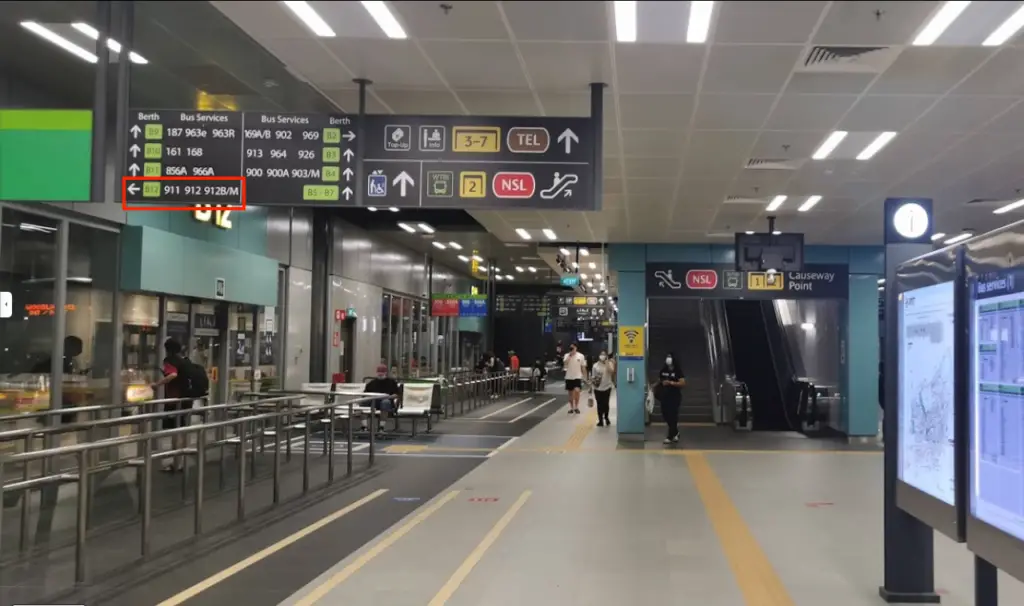 You can either take Bus 856 (Berth 11) which only has six stops before you could reach the checkpoint or Bus 903 (Berth 4) and get off after ten stops.
You can also opt for Bus 903, 911T, 912, and 912 B, however, getting to the checkpoint via these buses is rather confusing. So, be sure to ask the bus driver first before you set your bags!
You may refer to this article for more in depth guide on taking the bus to the checkpoint.
You can, of course, walk to the checkpoint although you might be drenched in sweat upon your arrival. If you're not in the mood to wait for the buses, feel free to take the taxi or Grab.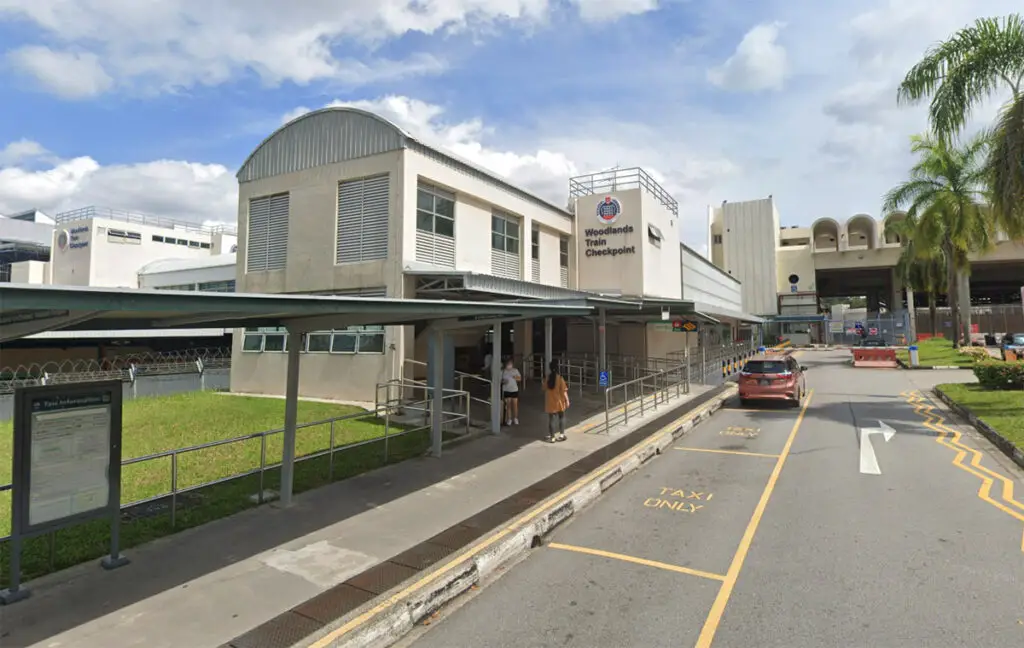 Now that you've arrived at Woodlands Train Checkpoint after a good 10-15 minute bus ride, go ahead and make your way to the Woodland CIQ (Customs, Immigration and Quarantine Complex).
Once you've gotten through the Singapore immigration checkpoint, all you have to do is head down the escalator and take the Cross Border Shuttle Bus which will take you straight to Johor CIQ.
With less than $2, you can either choose to embark on the SBS Transit Bus (160, 170, 170X, and SMRT 950) or take the Causeway Link buses if you're a Causeway Link ticket holder.
Upon reaching JB CIQ, proceed through the immigration process and before you know it, you're free to roam around and take an exciting trip around Johor Bahru!
To ease your travels, feel free to rent a car—we recommend booking one from Easybook.

Travel by Train - Suitable for everyone including those with small children and elderly people.
If you feel taking bus too hassle or not in the mood for driving, and prefer to sit back and relax, then you can opt to travel to Malaysia via train rides—plus, the price for the train tickets never change, so don't worry about any extra surcharges imposed especially during peak seasons.
To begin your trip, simply make your way to the Woodlands station. After going through the customs clearance, those who had purchased the train tickets online can straight away board the train while those who have yet to buy the tickets can do so at their official ticket counters for only $5.
Once you have the tickets in your hands, get on the train and enjoy the 5-minute journey from Singapore to Johor Bahru.
However, the train can only take you to JB Sentral, so you might have to figure out your own transportations should you wish to travel to the other parts of Malaysia. You can always rent a car or make use of the KTM train which connects many cities and towns in Malaysia.
Take the train from JB Sentral up until Gemas which is where you can find two KTM lines that lead you to different parts of Malaysia: The main KTM railway line goes all the way up to Kuala Lumpur, Ipoh and Penang while the Jungle Railway goes to the eastern parts of Malaysia such as Kelantan.
Travel by Car - Suitable for those travelling with infants and elderly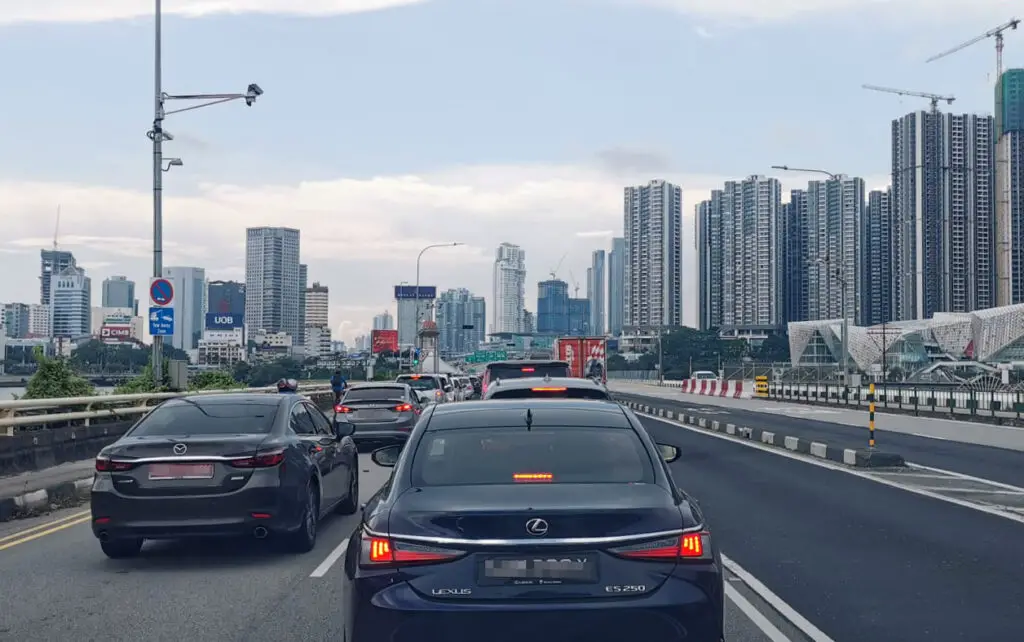 If you're planning on driving to Malaysia, you first need to ensure that your vehicle insurance policy covers your time in Malaysia. Then, you'll have to register for the mandatory Vehicle Entry Permit (VEP) if you haven't done so already.
For first timers, you can register your vehicle details online here.
Once you've received a confirmation email, you'll be contacted via another email to confirm your address as the VEP RFID tag will be posted straight to your doorstep. Now that you've gotten the tag, you're free to start your journey to Malaysia!
*The tag installed also comes with an e-wallet which you can use to pay at the tolls around Malaysia.
While parking spaces in shopping malls can be paid with TNG and debit cards, there are also others that require parking coupons.
You can purchase parking coupons from various stores located nearby the parking spaces (most of the time, they'll put up a sign if they're selling any) or if you prefer to avoid any unnecessary hassles, go ahead and download the parking apps in your phone.
However, the apps might differ according to the states that you're in, so be sure to use the right one.
Also, if by any chance, you are involved in an accident on the road, remain calm and dial up any of these emergency numbers according to your needs:
Police and ambulance services: 999
Fire and rescue department: 994
Accidents: 991
Tourist police hotline: 03-2149 6590
There are two different highways to choose from to explore Malaysia: The North South Highway (NSH) and the Eastern Coastal Route.
The latter is great for those who'd like to go on a road trip filled with some of the great views of the South China Sea while the NSH is often used by travellers who are planning on visiting the city of Kuala Lumpur, Melaka, Ipoh, and Penang.
Road Trip To The Most Popular Destinations In Malaysia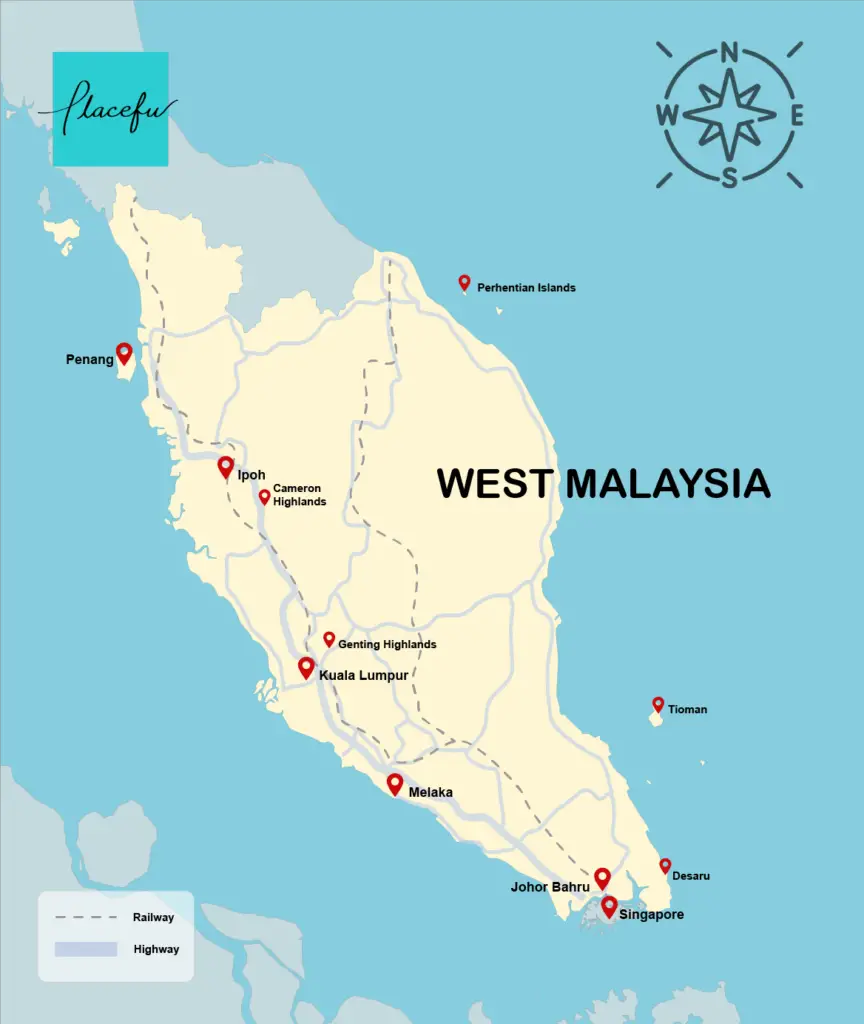 If you're travelling to Malaysia by land, the first state that you'll reach is none other than Johor—so why not spend some time exploring its city, Johor Bahru while you're there?
Also known as Malaysia's southern jewel, Johor Bahru or JB is a popular tourist destination that could cater to almost everyone—be it those travelling with a group of friends or those visiting with family members and small children.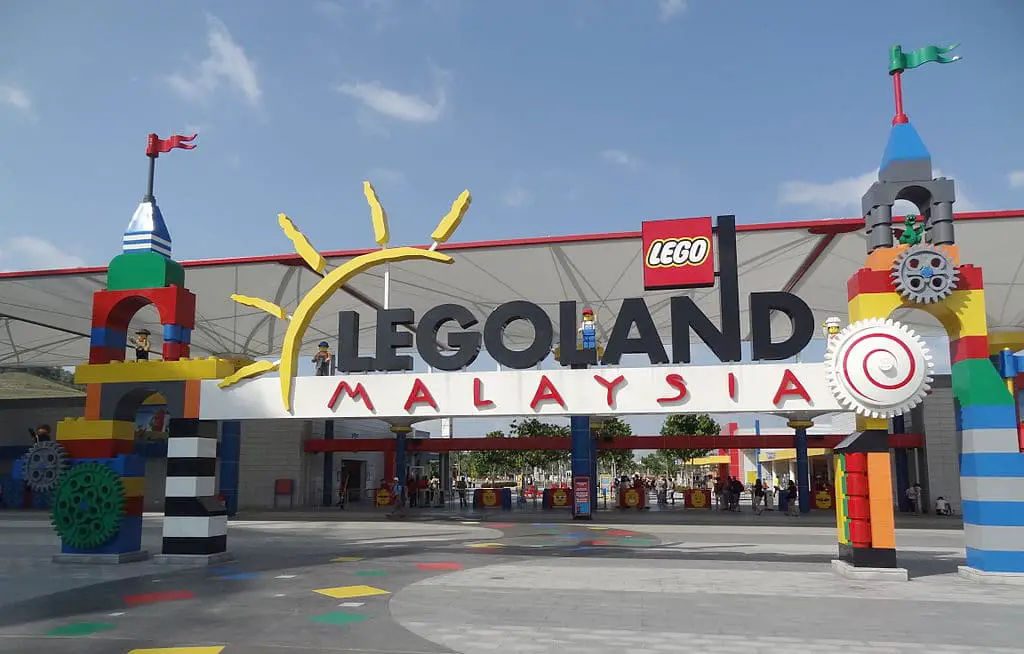 Need some good laughs with your kids? Get a ticket to LEGOLAND Malaysia and spend a few hours having fun at their seven different themed areas.
Go on exciting rides, be prepared to get drenched on their water slides, and say hi to some of the marine animals at the SEA LIFE Aquarium.
Avid food hunters on the other hand, surely won't be disappointed as Johor Bahru also has an abundance of unique cafes and restaurants serving different kinds of menu while shopaholics out there could swipe their cards at Johor Premium Outlets.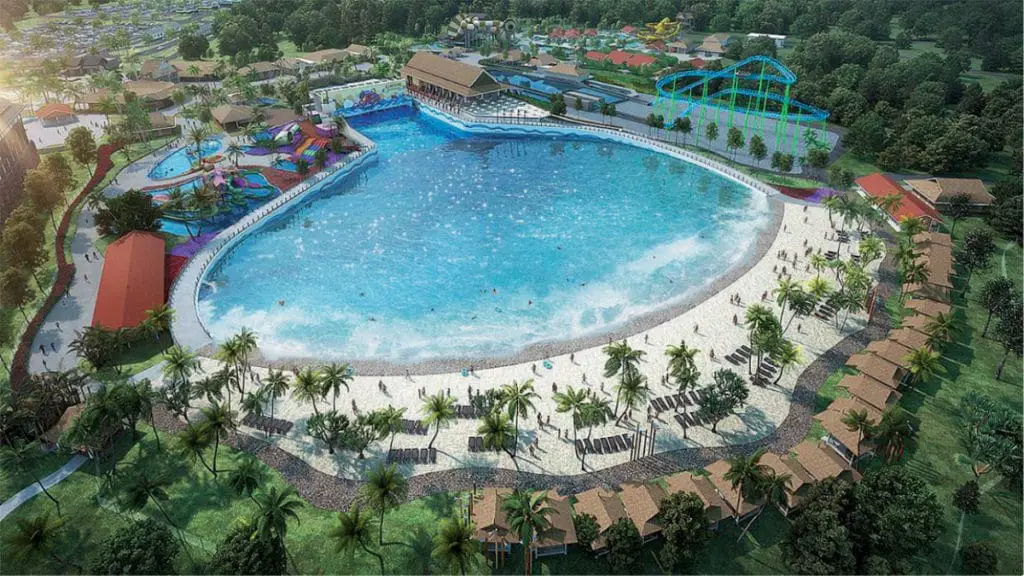 If you have more time, don't forget to visit Desaru too! Overlooking the South China Sea, this exact destination in Johor is great for those who plan on having a great time with their families and big group of friends.
Get a ticket to Adventure Waterpark Desaru Coast, a unique waterpark famous for its backdrop of traditional kampung and at least 13 thrilling rides and slides to keep you entertained all day long.
What's even better is that it is only a matter of time until the opening of a brand new jetty that directly connects Singapore and Desaru, so no more time consuming travelling time!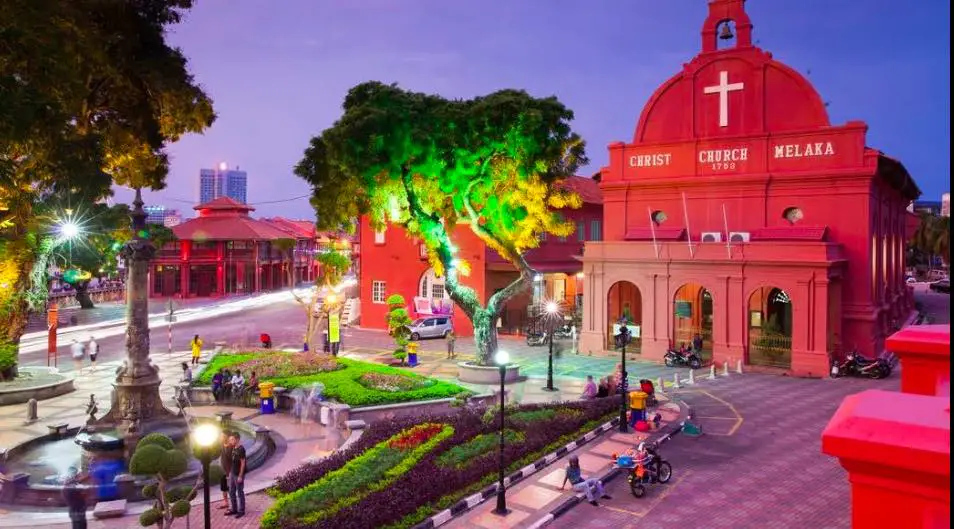 Whether you're a history buff or simply someone who loves sightseeing, then Melaka should definitely get included in your "must-visit" list. Filled with dozens of historical buildings, you can get a chance to learn a thing or two about Malaysia's history and Melaka's origin. 
The best way to explore this colonial town is of course, by foot as many of its attractions are located pretty near to each other.
Start your tour by visiting a couple of museums, take a closer look at the A Famosa fort along with the 16th century Church of Saint Paul on top of the breezy hill overlooking the town, try out some pandan pancakes with sweet gula melaka at a few of the Instagrammable cafes, and witness the lively nightlife at Jonker Street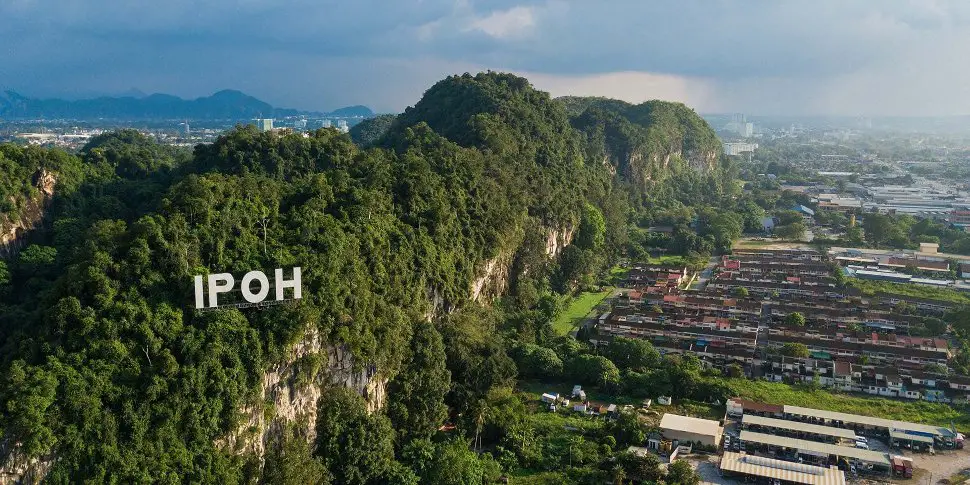 Unique temples, themed water parks, historic castles, heritage museums, cave explorations, and countless local cuisines—these are the things that could describe the wonders of Ipoh. 
Although this gem in the north is located at least a six hour drive from Johor Bahru, Ipoh surely is worth a visit at least once in your entire lifetime!
Home to the Lost World of Tambun, you, your friends, and family can get a chance to have a blast splashing water and go on thrilling water slides.
What's best about the theme park is that it is well surrounded by hills and mother nature—which makes you feel as if you're really in the middle of a long lost world deep in the jungle!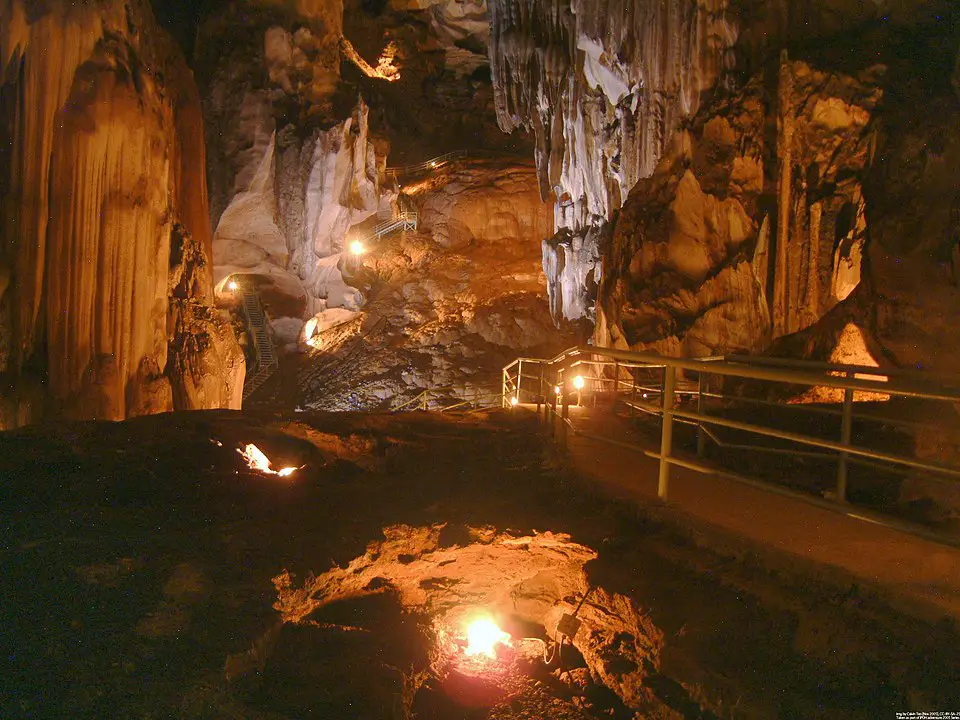 For those who prefer something more challenging, head to Gua Tempurung and explore the old cave. Be prepared to crawl through narrow openings, slide down the steep and slippery surfaces, and encounter some exotic insects calling the cave their home.
History lovers could pay Kelly's Castle a visit while foodies could spend hours jumping from one eatery to another trying out mouth-watering egg tarts, dim sums, curry mee, tau fu fah, salted chicken, and many more.
Concubine Lane is definitely a must visit and if you can't decide which of those famous food in Ipoh that you should not miss, here are some of our suggestions.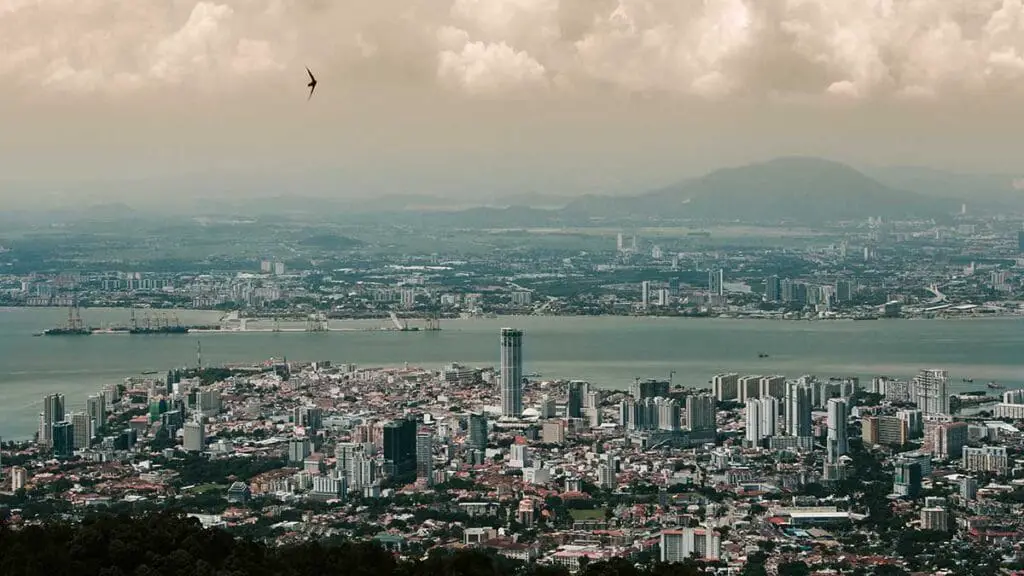 Nicknamed the Pearl of the Orient and Malaysia's food paradise, Penang should get included in your itinerary especially if you have an undying love for delicious food and cuisines.
From nasi kandar to pasembur, rojak, cendol, and roti canai served with a generous amount of gravy, a sunny side up, and a juicy chicken thigh—you can have them all.
It is not difficult to find restaurants and stalls selling all those delicacies above, but there are also some that you should not miss: Penang Road Teochew Cendol, the town's most famous cendol stall that has been operating since the '30s as well as Hameed Pata Mee Sotong in Esplanade Park Food Court.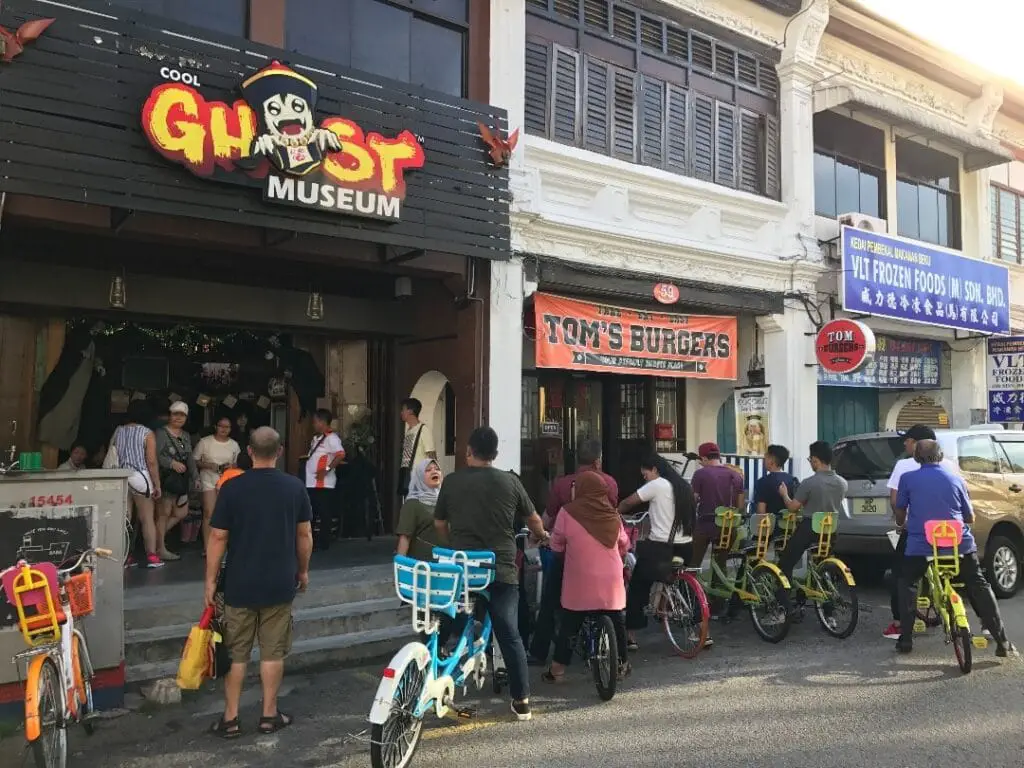 source: Ghost Museum Facebook
While Penang is best known for its eclectic mix of food and culinary scene, this precious town is also the home to an array of interesting museums, parks, and sightseeing spots.
One of the most peculiar museums that you find in Penang includes the Ghost Museum which showcases eerie and horrifying depictions of ghosts and spirits originating from both Malaysia and Indonesia.
As for those who crave for amazing sunset views, don't forget to stop by Batu Ferringhi!
Cameron and Genting Highlands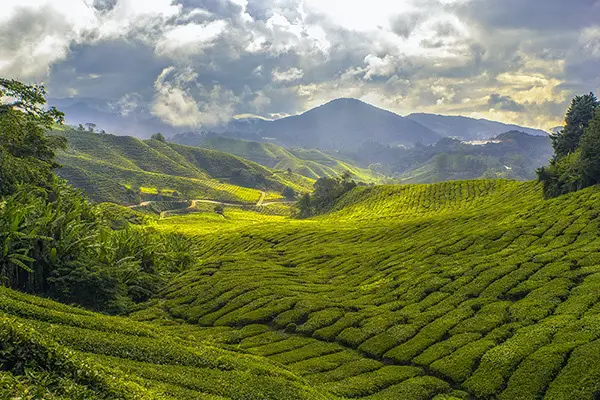 None can ever say no to spending some quality time on top of a breezy hill, sipping a hot cup of strawberry tea and munching on some tasty pastry while overlooking an entire tea plantation.
Cameron Highlands can offer you just that! Founded in the 19th century, Cameron Highlands is now filled with a great number of points of interest that could keep you entertained.
Other than sitting around in cafes, you can visit one of its many strawberry farms, get a taste of the unique nasi lemak strawberry, take a closer look at a colourful rose farm, tour around the villages of orang asli, and climb up Mount Brinchang if you're feeling adventurous.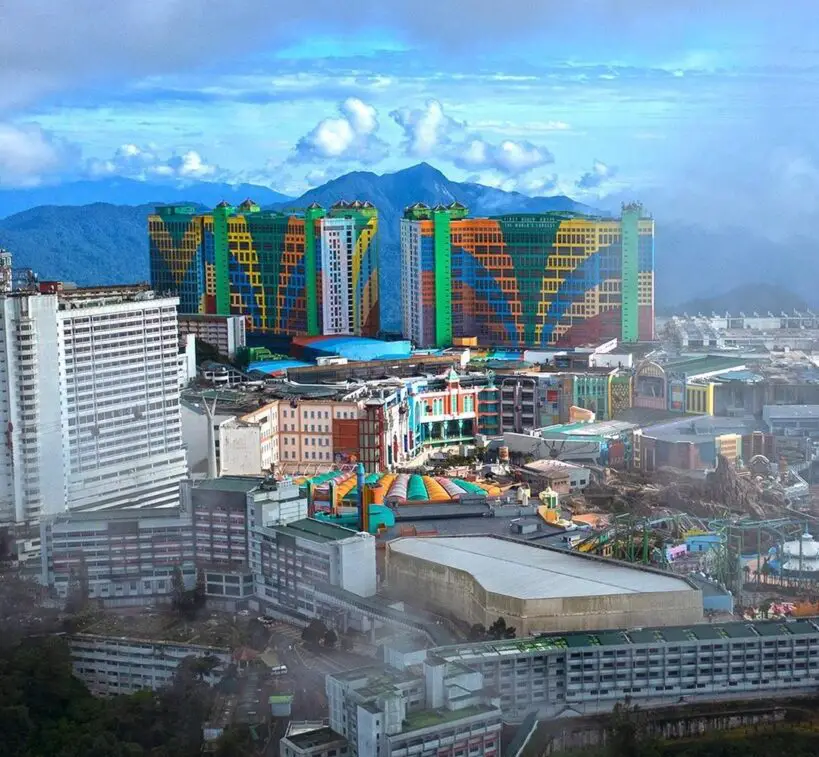 Of course, if you've visited Cameron Highlands, you must also spend some time in Genting Highlands.
In contrast to Cameron highlands which is a spot surrounded by beautiful mother nature, Genting Highlands focuses more on theme parks and thrilling fun! The main highlight is of course, the recently opened Genting SkyWorlds Theme Park.
Tioman and Perhentian Islands
In the mood for a spectacular view of the beach combined with the crystal clear sea water? If so, then pack your bags and make your way to either Tioman or Perhentian Islands.
Tioman Islands is located in Pahang while Perhentian can be found in Terengganu, however, both can offer you a pleasant vacation experience.
You can spend the entire day lying on the soft sand beaches and go snorkelling to see all the unique and colourful marine life in their natural habitat.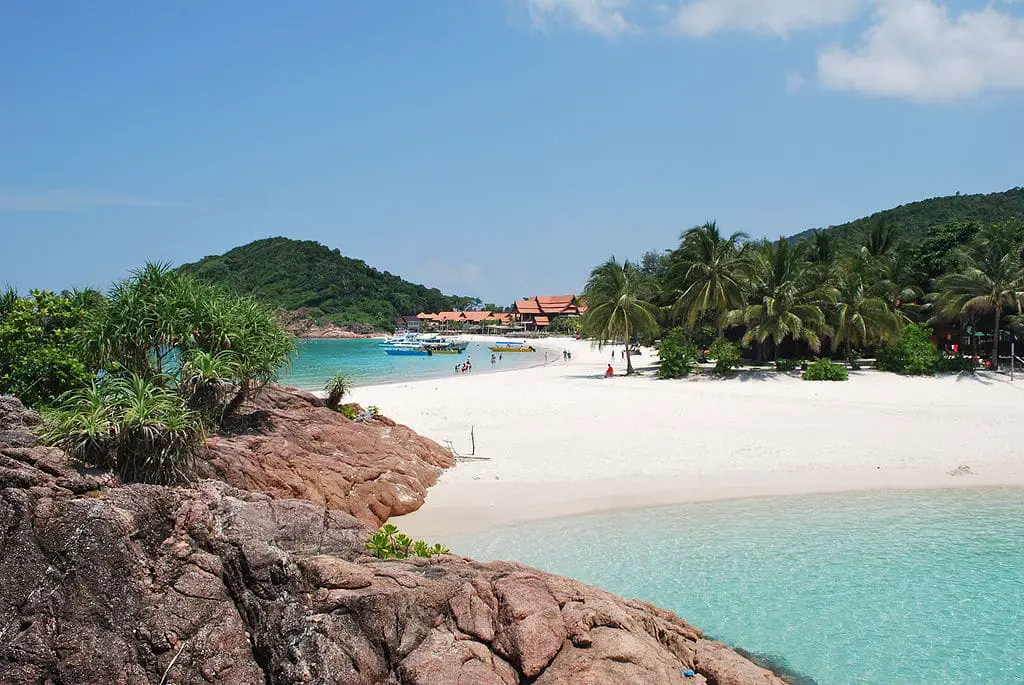 For those staying in Johor, you can take a ferry from Mersing to reach Tioman Island. As for the Perhentian Islands, since it is located on the eastern coast of Malaysia, you'll first have to go through several hours of journey to Kuala Besut jetty and take the speedboat to the islands.
You'll know that you're nearing the pristine islands when the deep dark ocean water turns clear to the point where you can easily spot the corals and small marine animals swimming around—if you're lucky, you might even take a glimpse of stingrays dashing through underwater!
Last but not least, what's a trip to Malaysia without setting foot on its capital city, Kuala Lumpur?
If splurging your paychecks at high-end stores, sipping coffees at Instagrammable cafes, eating at some of the best fine dining restaurants, and visiting the Petronas Twin Towers are your definition of a perfect trip, then the busy city of Kuala Lumpur is the right destination for you.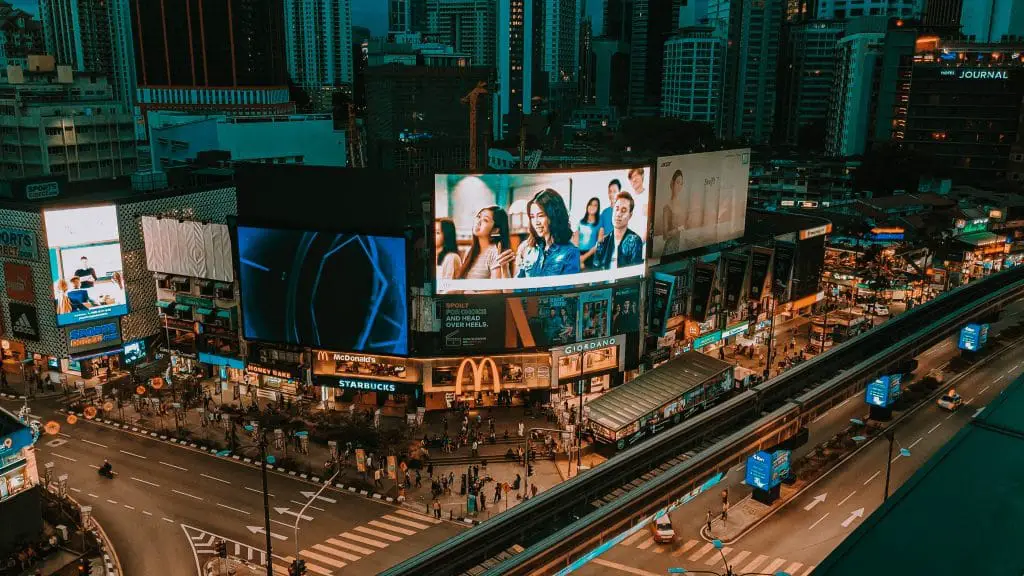 Do keep in mind, however, that the city is also known for its traffic jams especially during peak hours, but don't worry too much as KL has a wide option of public transport—you can take the MRT, LRT, and Monorail lines to reach all sorts of main attractions such as the Central Market which is popular for Malaysian arts and crafts. 
Pavilion, the top shopping complex filled with an array of branded stores, the KL Tower which can offer you a great view of the entire city, and many more.
Getting to Malaysia from Singapore is indeed hassle-free. All you need to do is plan your itinerary beforehand and choose which one of the transportation options that you prefer. 
Once the first few steps are done, what's left is for you to pack your backpacks and get ready for a fun road trip with friends and family!