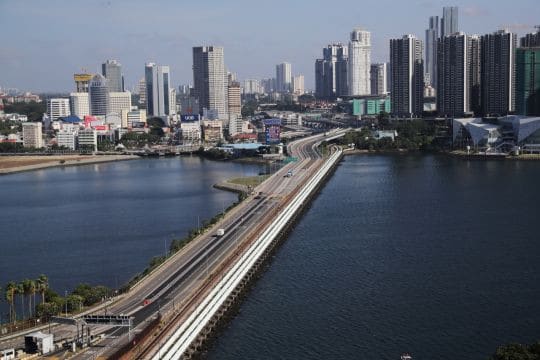 Across Malaysia, more than 100 bus companies can be found. Singapore to Kuala Lumpur is among the most in-demand routes. Consider taking a bus to Kuala Lumpur from Singapore. 
The bus is one of Malaysia's cheapest forms of transport and taking it can be a great way to learn about Malaysia. You can get a real, authentic feel for the place, experience the culture, and meet local folks.
For Singaporeans flocking over for some R&R time on weekends or for work during the week, the trip to Johor Bahru can cause quite a headache for those who aren't used to it. Here's a guide to getting to Malaysia from Singapore.
Going to Malaysia from Singapore
Going to Kuala Lumpur from Singapore with direct bus
There are actually quite a few express cross border bus operators, and they all take routes from Singapore into Malaysia.
Most of the time, they either head directly to Kuala Lumpur via Pudu Central (known formerly as the Puduraya Bus Station) or TBS (Terminal Bus Selatan), or they stop at other destinations that can be found along the way including Melaka and Johor Bahru. 
Starmart, Aeroline, and First Coach may be some names that are familiar to you.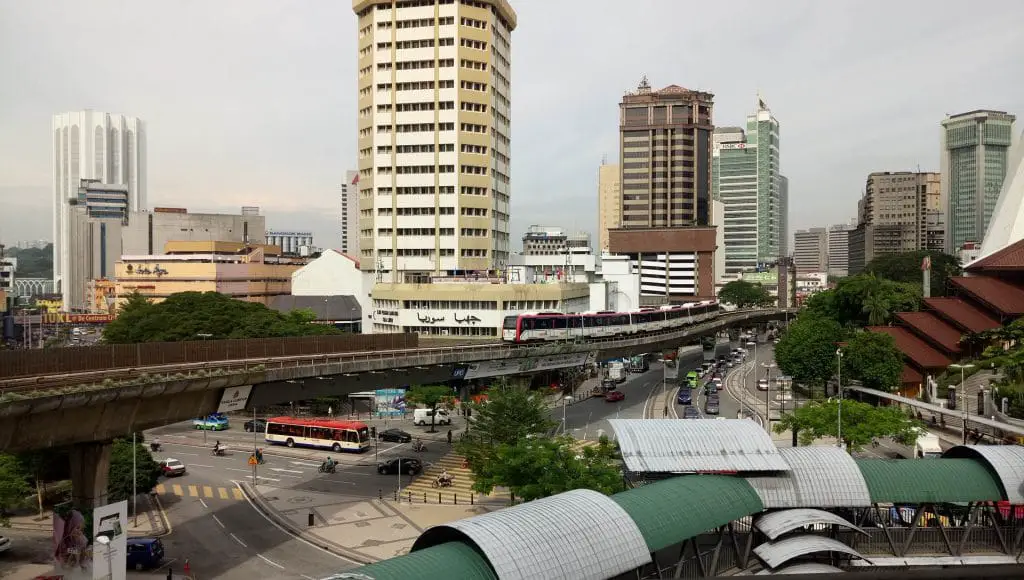 Some options even take travelers towards specific destinations like Mersing – which is a great choice for tourists who want to head straight to Tioman Island from Singapore. 
If you're clear about where you want to go beforehand, it may be easier to do research online (or on-ground) and find out which bus is most suitable with regards to price, timing, and comfort.
If you decided just want to visit Johor Bahru only, check out this guide on how to go Johor Bahru from Woodlands.
Consider the Travel Bus Pass Card​
Quite commonly, travelers use the Travel Bus Pass Card to move from Singapore to various parts of Malaysia.
The Causeway Link buses are popular, and purchasing the card can help you find rides on selected buses. Traveling by bus this way is relatively simple. 
When considering bus fare, you might want to take note that there are opportunities to get a "free ride", with some buses offering this at the station itself.
Just look out for the message stating "FREE RIDE" which will typically be shown on the screen of the card tapping machine in the bus. 
Causeway Link also offers riders access to attractions in Malaysia, including Legoland Malaysia Resort (one of the most visited destinations in Johor Bahru).
The Commuter Bus is a cheaper alternative
Which is the best bus take to go Johor Bahru?
While there may be a number of ways to get to Malaysia from Singapore, there are essentially 3 main bus options to choose from – the SBS transit bus (Route 170), the Causeway Express and the Singapore – Johor Express (SJE). 
However, there is a cheaper alternative. General public transportation which lets you reach the border is available in Singapore. It may be basic, but it's still clean and efficient, and mostly made up of commuter buses with local workers.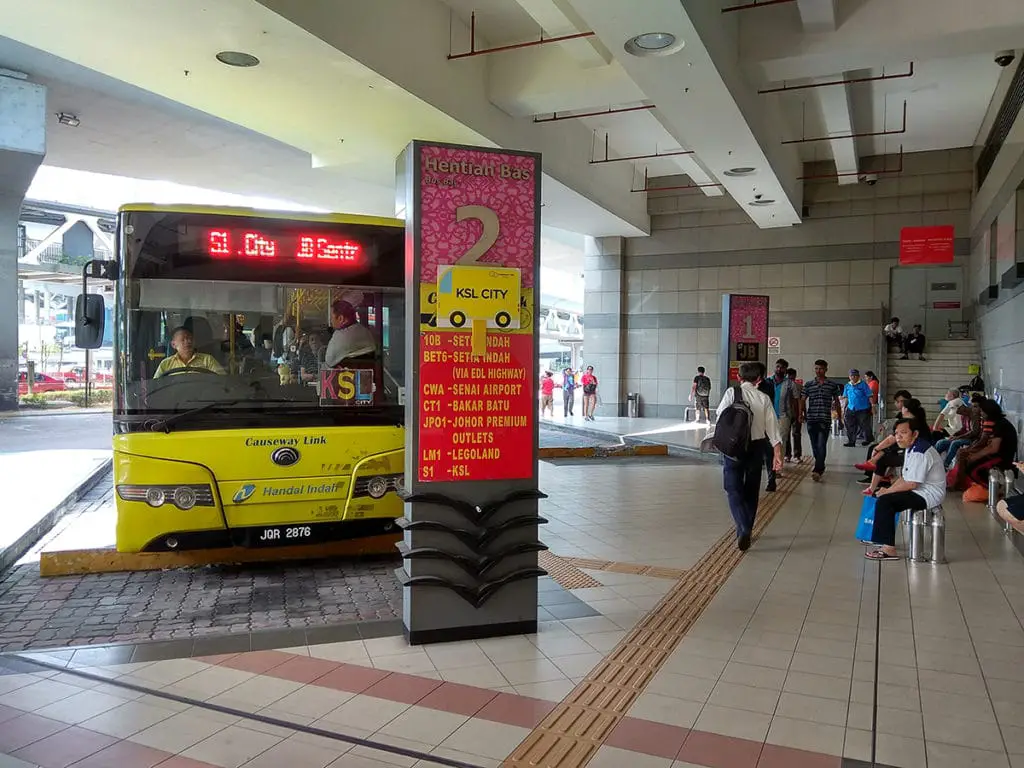 These commuter buses often stop at Johor Bahru on the Malaysian border. This technically means that you have crossed into Malaysia already.
From there, getting an express bus to take you to specific Malaysian destinations will probably be easy. You can drop by LegoLand Malaysia in JB or Sanrio Hello Kitty Town, along with other popular attractions.
If you are on a tight budget, this method can save you a little bit of money. Take note that it might take a little more time compared to taking an express bus straight from Singapore to your final destination.
Just want to cross the border?​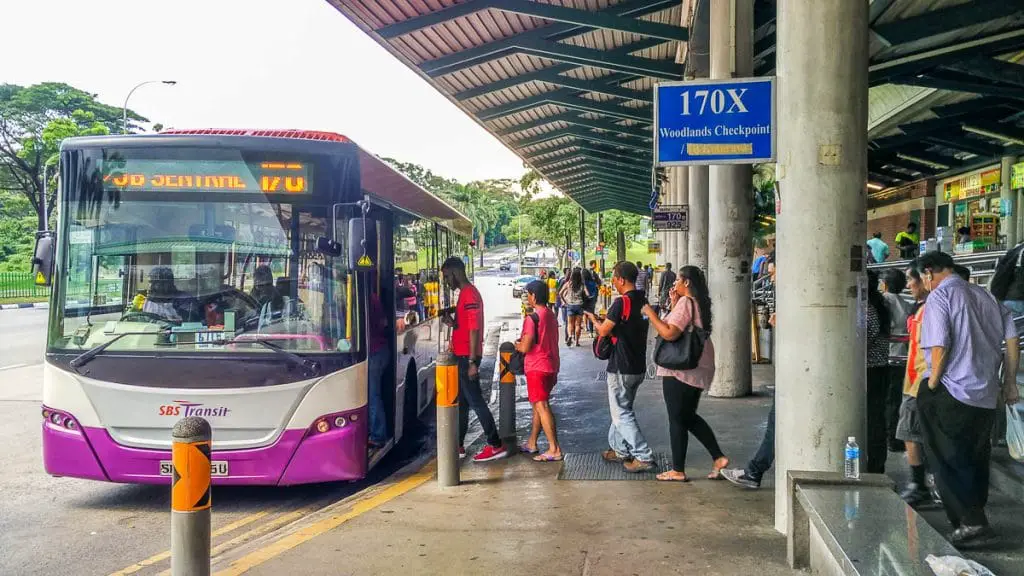 Arguably the easiest way to simply cross the Singapore-Malaysia Border is via the SBS Bus 170X. 
This route can be taken from the MRT Kranju Station (NS7). An additional convenience is that you can use your existing Ezlink card (the fare is around SGD1.39 or SGD2 in cash). 
Try to remember to take note of travel times. The first bus leaves at around 5.30 am and the last bus leaves at around 11.55 pm.
Expect this bus to take you straight to the JB Sentral Bus Terminal in Malaysia, passing through SG Woodlands like most other buses. 
There may or may not be some crowds at the MRT Kranji station, but the wait doesn't usually last long. Several buses come and go in a matter of minutes so it shouldn't be a problem.
There are two border controls. The first one is when you exit Singapore. Be sure to take all your luggage with you, because after the process you won't necessarily take the same bus again. Just look for any other SBS Bus 170X. 
The second stop is when you're entering Malaysia. This is the final stop where you pass immigration to enter JB, so do remember to bring all your luggage with you.
If you're made it into Malaysia from Singapore, the next thing you're probably going to be thinking about is a place to stay.