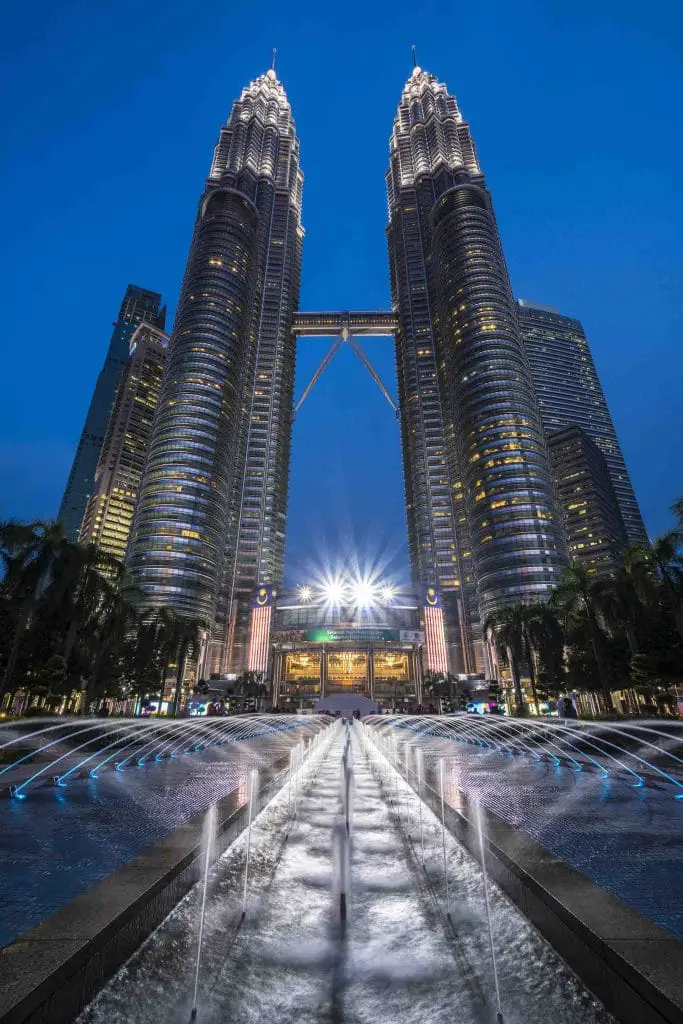 As a country, Malaysia could be considered small in comparison with some Western nations. However, she makes up for her petite stature with a massive dose of multicultural charm and colourful traditions. 
With a rich history, colonial landmarks, beautiful natural landscapes and so much more, it's easy to see why tourists from across the globe have raved about (and even chosen to stay in) "Malaysia, truly Asia".
So, if you're still one of those people who're unaware of this gem in Southeast Asia, try asking around. 
Those in the know will probably have covered one of these renowned landmarks.
Petronas Twin Towers in Kuala Lumpur
The Petronas Twin Towers are considered among the world's tallest structures. As symbols of Malaysia, they are probably the most prominent. They are prominent tourist attractions in Kuala Lumpur too.
A noteworthy feature is the Skybridge the double-decker linking structure between the towers along with the Petronas Company headquarters and other offices.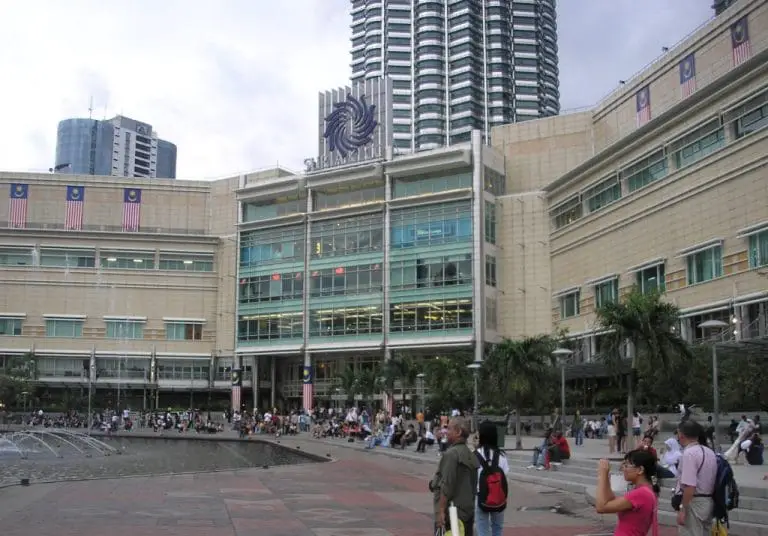 Other points of interest include the Kuala Lumpur Convention Center and the Suria KLCC Mall. If you're ever in Malaysia, you can look forward to doing plenty of shopping at the Suria KLCC Mall.
Here, you can find a range of items of the expensive and the bargain variety, as well as lots of good options for food.
The architecture of the towers has Islamic-inspired features and, in the surrounding area, the well-kept KLCC Park can be found. These sights and more can be enjoyed thoroughly by roaming around on foot.
Don't worry, if you want to head upwards, there's a 170-meter elevator to help you explore this magnificent landmark.
Langkawi is considered one of the most iconic islands making up a small part of West Malaysia. It's a tourist destination with sunny days, beautiful natural wonders, sandy white beaches and clear waters.
Here, you can also find the Langkawi Sky Bridge. It's one of the most impressive structures ever built in the nation (aside from the twin towers of course).
It's elevated at a height of about 2300 feet above sea level. Get yourself a ticket and take a ride up to the top via the cable car.
Enjoy mesmerizing views from the colossal bridge and bask in the picturesque rainforest setting.
Bako National Park, Kuching - Sarawak
Bako National Park occupies an area of 2727 hectares in Sarawak, in Eastern Malaysia. The destination is nearly 37 km away from Kuching and features lovely natural scenery and a comprehensive collection of wildlife.
The destination can be reached via Petra Jaya Bus No 6 to Kampung Bako. From there, it is a 20-minute boat ride to Boko National Park. 
The park has seven main rainforest eco-systems in total. It's so huge that visitors might not be able to explore everything it has to offer in one go. Nonetheless, they'll probably gladly settle for the incredibly diverse array of wildlife. There's even a secluded beach! 
If you're in the area and thinking of the best time to visit, consider taking the rainy season into account.
Scrumptious Nasi Kandar dishes
A delicious mixed curry rice dish, when it comes to famous food from Malaysia, Nasi Kandar is up there. That's saying a lot too since this little country is so well known for its local food options.
You can find Nasi Kandar eateries practically everywhere you turn. Some of the oldest and most original Nasi Kandar options are likely to be found in the state of Penang though.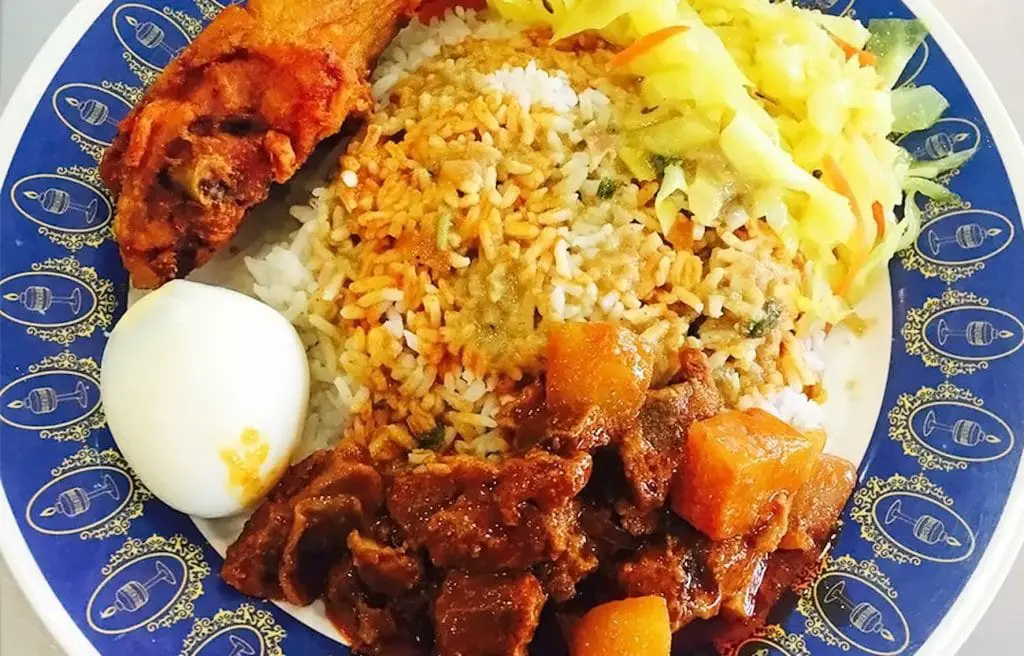 In general, you get to choose from an array of side dishes to go with your giant plate of rice – from curry squid and fried chicken to an assortment of curries.
While we're on the topic of food, Malaysia is also famous for a variety of other dishes ranging from Cendol and Nasi Lemak to Rendang and traditional Malay cuisine.
If you know where to look, you can probably find some amazingly cheap food to satiate your tummy.
We've established that Malaysia is a superb destination for you to explore natural wonders. Caves play a big role in the reputation of this Southeast Asian nation as a destination for adventurers. 
Many of the caves in Malaysia have religious or historical significance. Just outside Kuala Lumpur, there's Batu Caves (a renowned Hindu pilgrimage site).
It's a temple within a humungous cave, built as a tribute to the Hindu Lord Murugan. It isn't hard to spot. There's a massive golden statue that stands right in front of the entrance.
You'll have to climb a lot of stairs to get to the top though so just bear that in mind if you're ever in the area.
Last but not least, if you're in Malaysia, and looking to experience this gem in Southeast Asia, check out our directory for a homestay to help you live like a local.
Featured Lodging & Attractions in Malaysia