We already love the name of Happy 8 Retreat at first glance. The happy, welcoming name just barely touches the surface of the eye-opening treats that this place has to offer. 
In total, Happy 8 Retreat has four branches located throughout Perak; Three branches in Ipoh, the city center, and one in Kuala Sepetang.
So, if you are looking for a place to stay in Perak, you can always consider Happy 8 Retreat!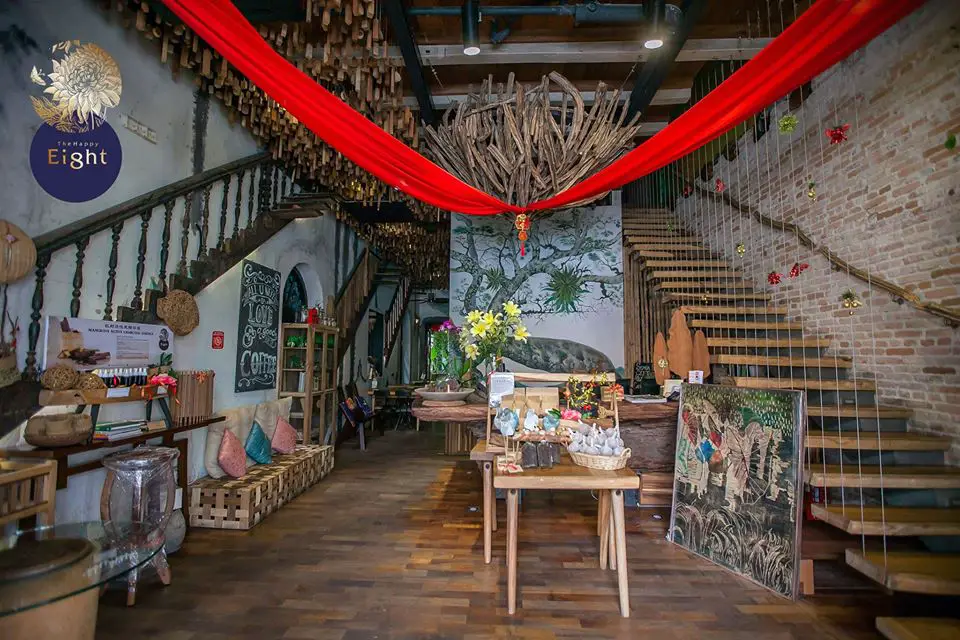 This place is populated with plenty of artwork; Contrary to the usual pieces of drawings and paintings, Mr. Tan took on a more defined form of art – Murals and wooden art being the top two to attract your attention with just one look.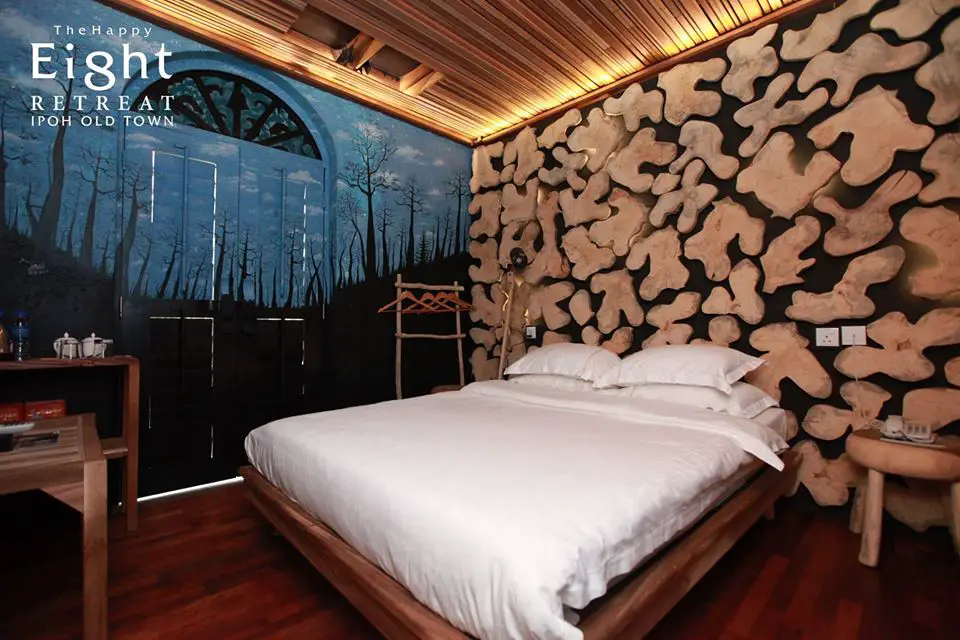 Sure, there may be quite a number of retreats and lodgings currently merging modern concepts with a natural style, but we promise you that Happy 8 Retreat is going to be special in its own unforgettable ways.
For starters, Happy 8 Retreat have additional facilities for their guests so that it is more than just a humble abode for a short-term stay. As for what these facilities are, you'll have to read on to find out! Wondering just what makes Happy 8 Retreat so special? 
Let's look at all the specialties of this place that Mr. Tan wants to introduce us to our readers today in the interview piece below.
The Happy 8 Retreat | Interview Q&A
P.S. The team at Happy 8 answered the questions on behalf of Mr.Tan, the founder of Happy 8 Retreat.
1) Please tell us about yourself and your background. How was Happy 8 Retreat founded?
Mr. Tan was born and bred in Ipoh. He started working in Ipoh in a timber factory that was owned by his father. After a few years, he renovated an old house into what is now The Happy 8 at Pasir Puteh – the first branch. 
The intention was not to make it into a hotel, but for private use. But then his eldest daughter – Carolyn Tan proposed an idea to make the house into a hotel. So, that is how The Happy 8 Retreat started its story.
2) What is the meaning behind the name of "The Happy 8 Retreat", and what does your homestay's theme represent?
The first branch is located in Taman Happy, Pasir Puteh and the house is number 8. Hence, The Happy 8.
Coincidentally, 8 is a number representing good luck in the Chinese culture as well. On the other hand, the number may also refer to prosperity.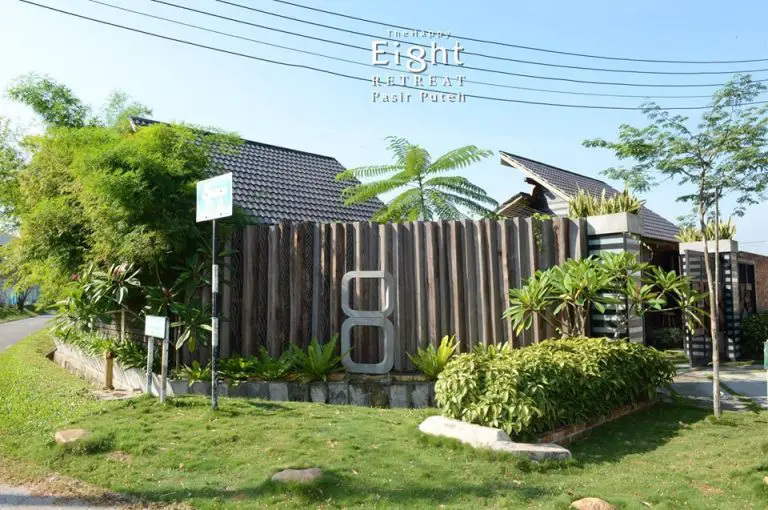 Our theme is based on eco-friendliness and sustainable designs. We always emphasize on being sustainable and do our best not to waste natural resources.
3) Can you tell us the background of the shophouse and your reason for choosing this property for your retreat?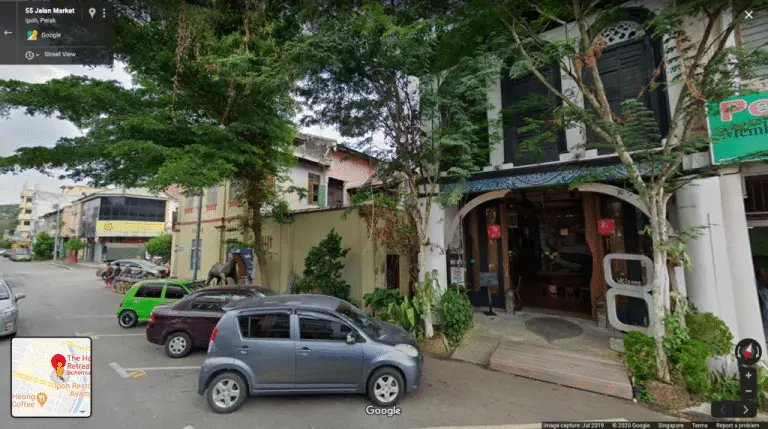 Our second branch, which is right in the heart of Ipoh old town, is built within an old shop lot. This shop lot has a lot of rich history to it.
Sun Yat-Sen, a famous Chinese philosopher, used to live in the shop lot where we built our homestay.
4) Were there any obstacles or challenges that came your way while building the Happy 8 homestay?
Like any business, there are always challenges and they are never ending. The biggest challenge for us was figuring out how to blend a wood concept with the modern world design while preserving the natural beauty of the old shop lot.
5)Please tell us more about the artist who painted the wall paintings in all your retreats?
His name is Narjaman. He is a self-taught artist and passionate about doing what he does. He used to work at the wood factory. But he has passed away in Nepal after he retired.
6) Is there any particular pieces that you consider to be a masterpiece?
Every piece is a masterpiece. This is because every piece is unique. There is no one two pieces that are exactly the same. This is the beauty of wood and art.
7) The huge wooden door at the entrance is very unique; Can you tell us more about it?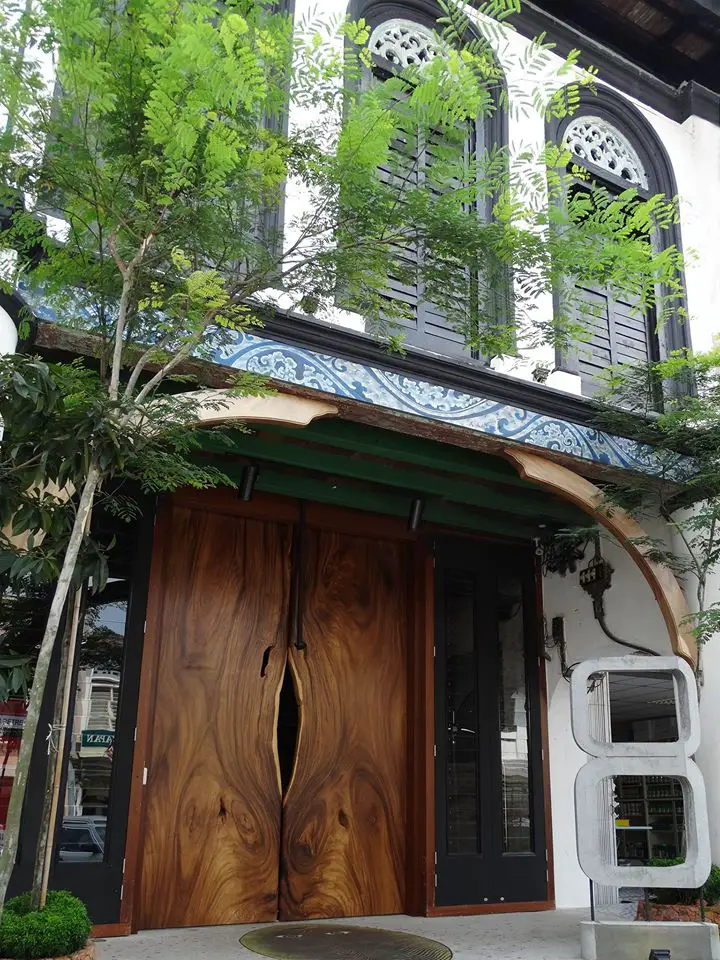 The pieces are from a huge rainforest tree that used to be in Ipoh. As with all of our other items, it was recycled by our founder when the Ipoh Government was making way to build more roads.
8) Please tell us more about the products that are being sold at the premises. Which are the popular/best seller items?
No single most popular items. The best-seller would definitely be our rooms!
9) Please tell us about other different homestays in different locations under the brand of Happy 8.
Other than the 1st branch at Pasir Puteh and Old Town Ipoh, we also have another branch at Kuala Sepetang. 
Kuala Sepetang is a fishing village located far away from the cacophony of city lights and sounds, housed under what used to be a fishing wharf; That was where 34 themed rooms tell their stories besides the river and villages.
10) As we know, Happy 8 has a cafe at the ground floor. Can you share what's popular on the menu and which one is the signatures?
Our menu includes main courses, coffee and homemade desserts. Our chef's philosophy is to serve our honoured guest healthy dishes. Our signature main course is Signature Steam Grilled Salmon.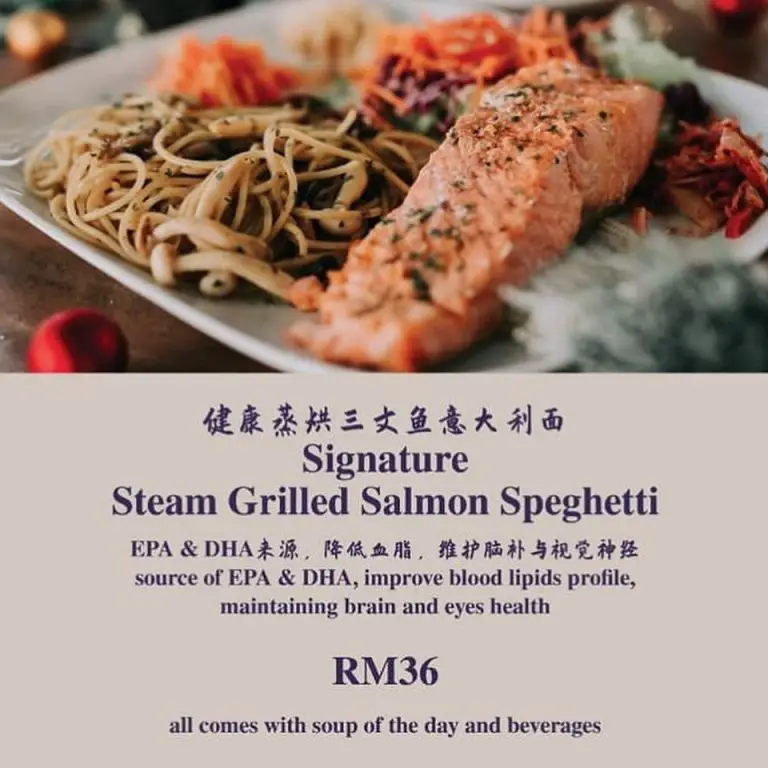 Other than that, our signature coffee is Manual Drip Coffee and Vietnamese Black Coffee. For our homemade desserts, it would be Tiramisu.
11) Can you tell us more about the neighbourhood surrounding your place and some attractions in your area? Please name a few of them.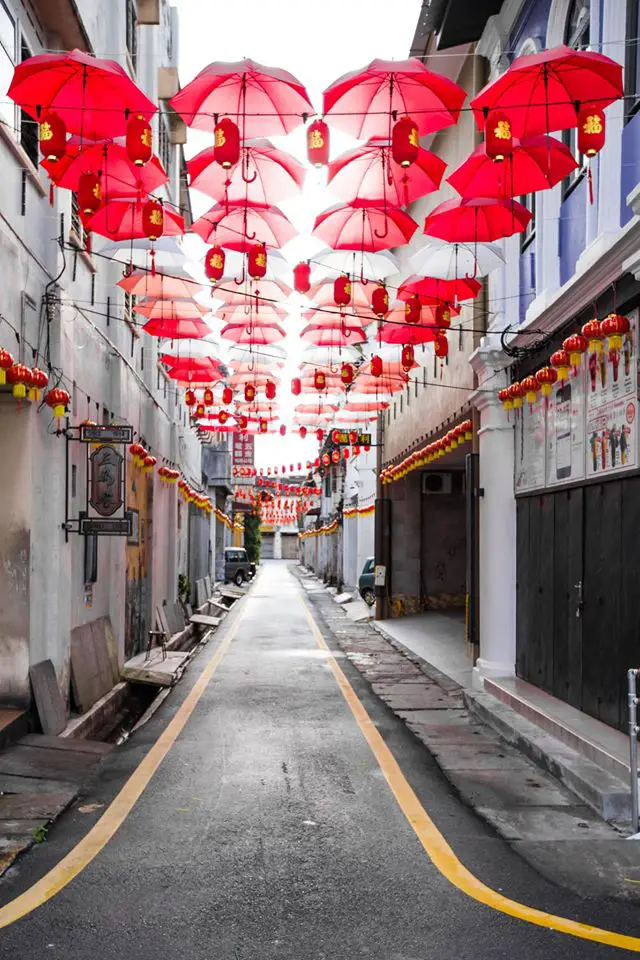 12) How about the murals art around the street near your retreat. Who's the artist behind?
The artist we invited is Ernest Zacharevic based in Penang. He is the one who painted the mural wall art around Penang and Ipoh in Malaysia. He spent 120 days in total to complete the mural.
Mr. Tan told him to do whatever he wants on his last day before leaving Malaysia and so he told Mr. Tan to provide him with color paints, brushes and a piece of leaf. He spent 120 days in total to complete the mural.
12) Any plans for Happy 8 in the near future?
We have a long term plan and it will happen in due course.
13) Anything else you'd like to share with the audience that I didn't ask?
Thank you for the people who are always supporting us. The support from them is greatly appreciated and it encouraged us to grow further.
Mr. Tan's accidental venture sure did turn out well! With four branches all highly rated and providing different experiences, we're sure that Happy 8 Retreat will always be the right place to go for a bunch of friends, a family on a vacation, or anyone else. 
At this happy little place, Mr. Tan has had some guests hold events from art and DIY workshops to something as memorable and personal as weddings. There is no shortage of amazing food and photogenic spots for any guests staying here. 
If you would like to know more about Happy 8 Retreat, we hope that you will find more information needed on Happy 8 Retreat's website or their Facebook page!
Patio Cabin at Happy 8 Retreat Old Town
Disclosure:
*This post contains affiliate links. If you click these links to book a place we may earn a commission without extra cost to you.
*This is not a paid writing, all the interviews are by done invitation only.