Stretching across the states of Kelantan, Terengganu, and Pahang, lies the Taman Negara, recognized as one of the world's oldest primary rainforests, with an impressive age of 130 million years. Covering over 4343 square kilometres, this ancient forest is home to a diverse range of plant species, flowing rivers, and an array of wildlife from tigers to Malaysian tapirs.
You might wonder what's all the buzz about Taman Negara. If nature's your jam, this park's a solid addition to your travel bucket list. And if you're scratching your head on where to start, no worries – Klook's got the deets sorted for you!
Klook's got just the thing with their 'Taman Negara National Park Join-In Day Tour'. If you've got a travel buddy or two, the first option is for you. Priced at RM520 per ticket, two of you would be setting out for a combined RM1,040. If you're bringing along youngsters aged between 2-11, there's a spot for them at an additional RM520 each.
Those staying in Kuala Lumpur City Centre or the Bukit Bintang area are in for a treat with a hotel pick-up included. For those a tad outside these zones, simply choose a nearby hotel or swing by the Berjaya Times Square Main Entrance. And here's a tip: keep an eye on your email the evening before your adventure. They'll be sending over pick-up details by 8PM (GMT+8).
Flying solo? Option two is all yours. For individual explorers, the ticket comes at RM635. Just keep in mind that the full day trip will begin as early as 5 am and ends at 8 pm!  So, whether you're pairing up or striking out on your own, Klook ensures your Taman Negara experience is smooth and memorable. 
Key Highlights of Taman Negara National Park Day Tour
Visit One of the Oldest and Best Kept Tropical Rainforests in the World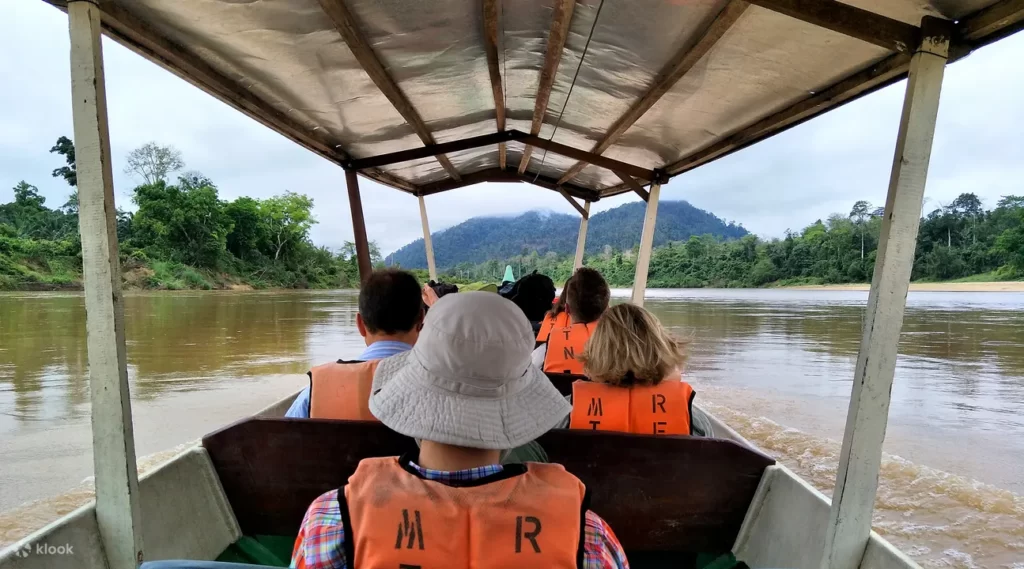 With its 130-million-year-old history, Taman Negara stands as a testament to nature's grandeur. Its diverse landscapes, from rapid-flowing rivers to mesmerizing caves like Gua Telinga.
Discover the Forest Which Rare Malayan Tigers, Indian Elephants, and Other Animals Call Home
Keep your eyes peeled as you might encounter some of the forest's elusive residents, from leeches and monkeys to the rare Malayan tiger. A night walking safari might just be the chance to see animals like wild boars and tapirs up close.
Walk on the World's Longest and Tallest Suspension Bridge Known as the Canopy Walkway
Walk the Canopy Walkway, the world's longest hanging bridge, and Jungle trekking to Teresek Hill. Hiking to Indah Hill shall be replaced if Teresek Hill is closed for an event or maintenance.
Experience Hunting and Gathering with the Aboriginal Community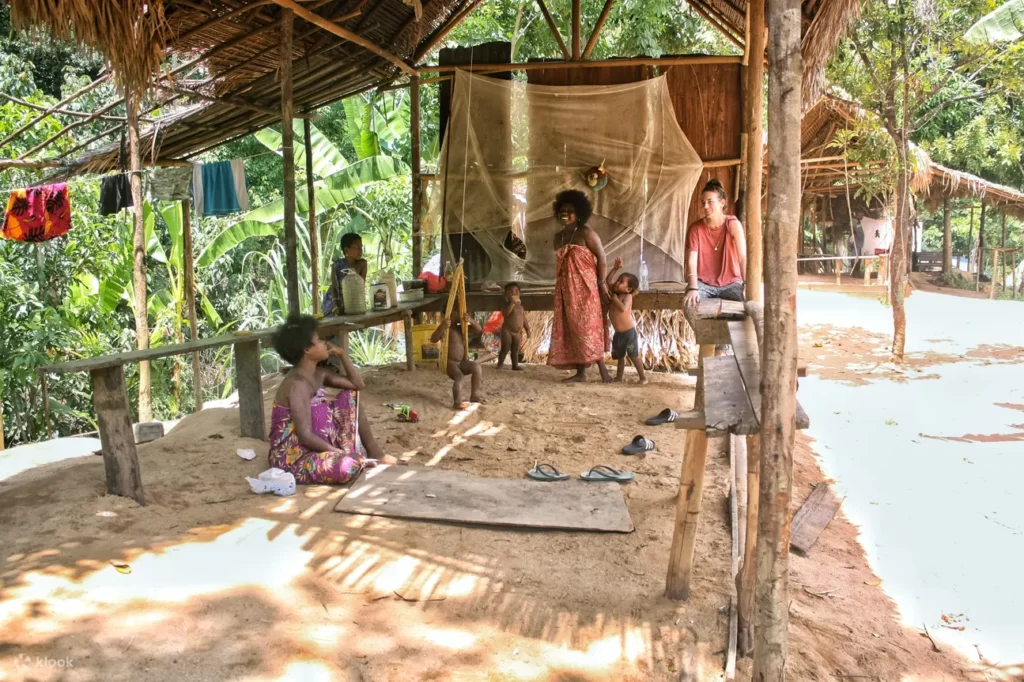 Immerse yourself in the rich history and traditions of the Orang Asli tribe. Learn about their ancestors' hunting techniques, fire-making skills, and dive deep into their vibrant culture.
Surround Yourself with Unique Flora and Fauna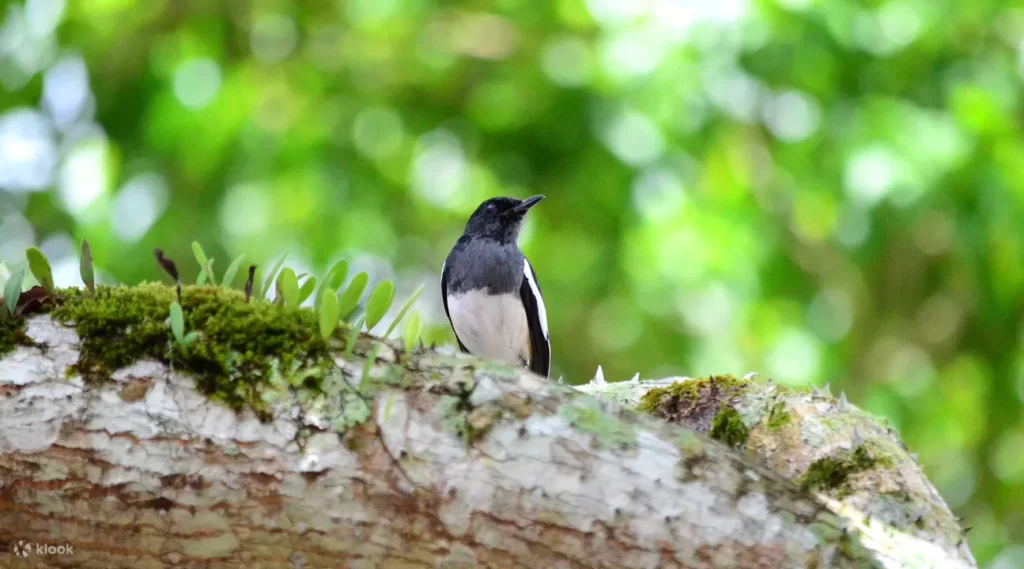 From the dazzling display of over 675 bird species, including the Rhinoceros Hornbill and the Yellow-vented Flowerpecker, to a spectrum of flora that paints the landscape, the rainforest offers a visual and sensory treat. Don't forget the opportunity to get up close with the Kelah fish at the Kelah Sanctuary or to indulge in the myriad of dishes available at the Mutiara Restaurant, ensuring a holistic experience of Taman Negara's bounties.
If you are taking the Klook's sweet tour package, here is the lowdown on what to expect!
You're in for a treat. Your package ropes in admission to the main attractions, a well-versed English-speaking guide to keep things interesting, a deeper dive with a guided tour inside the attraction, a delightful dinner to wrap up your day, and to top it off, a round-trip transfer from the Berjaya Times Square Main Entrance (right in front of Starbucks Coffee, in case you need that pre-adventure caffeine fix!).
A few things aren't covered, so heads up. You'll want to budget for meals and beverages, any personal shopping or expenses, and if you're feeling generous, tips and gratuities for your guide. If you're a shutterbug, factor in the camera license fee.
And just so you know, there's no Wi-Fi on the vehicles, so plan accordingly. Unexpected hiccups like traffic delays, weather disruptions, or any unforeseen events causing additional costs aren't covered.
For those with certain medical conditions like high blood pressure or epilepsy, this activity might not be the best fit. On the bright side, if you've got allergies, are gluten-free, or vegetarian – they've got you covered! Just be aware that Mother Nature sometimes has her own plans. In case of extreme weather or unforeseen events, the tour might get canceled. If that happens, you can either pick another date or opt for a refund.
You're headed into nature, so gear up right. Throw in a change of clothes, sunscreen, sunglasses, and maybe a cap or hat to shield from the sun. Don't forget a towel, your trusty water bottle, and of course, your camera for those Insta-worthy snaps.
Nighttime can get dark, so a flashlight or headlamp will come in handy. For footing, rubber slippers or sandals work wonders, and a dab of mosquito repellent will keep those bugs at bay. With water around, a waterproof phone casing is a saviour.
Nature's no runway, but a solid pair of hiking shoes is the way to go.
Sadly, this adventure isn't suited for strollers or wheelchairs. But there's a world of experiences out there for everyone, so keep exploring!
Accommodations in Taman Negara
Mutiara Taman Negara Resort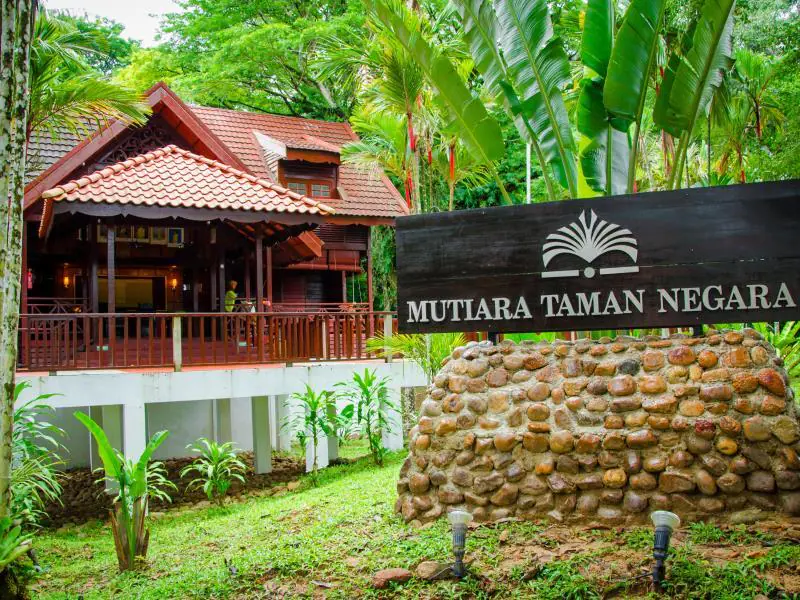 Taman Negara offers fewer accommodation options compared to other tourist spots like Cameron Highlands or Perhentian Islands. For independent travellers or those not needing hotel pickups, Mutiara Taman Negara Resort is the top choice. Standing as the sole resort within Taman Negara, it's located between two rivers, Sungai Tembeling and Sungai Tahan. Visitors can opt for bungalows, chalets, hostels, or dormitories.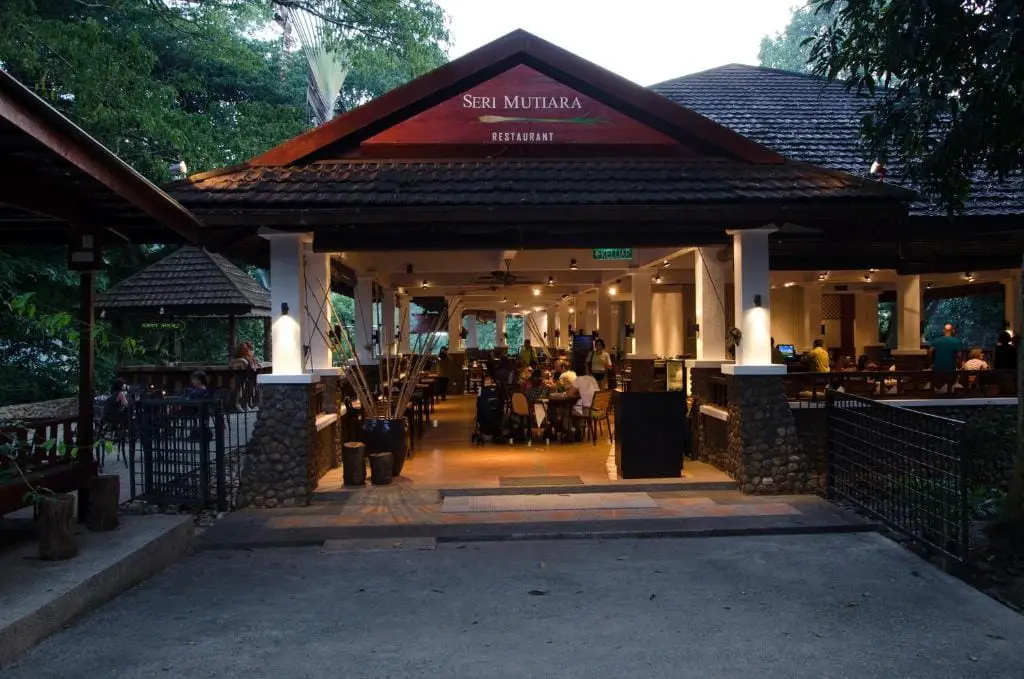 The on-site Seri Mutiara Restaurant offers a mix of Malaysian and international dishes, while the Cricket Bar serves up light refreshments. Stepping out of your room can lead to instant adventures, with frequent wildlife sightings right from your veranda, especially during fruit season. 
If you're aiming for top-tier accommodation in the National Park, this is the place, but be warned: rooms fill up quickly in peak seasons, so book in advance.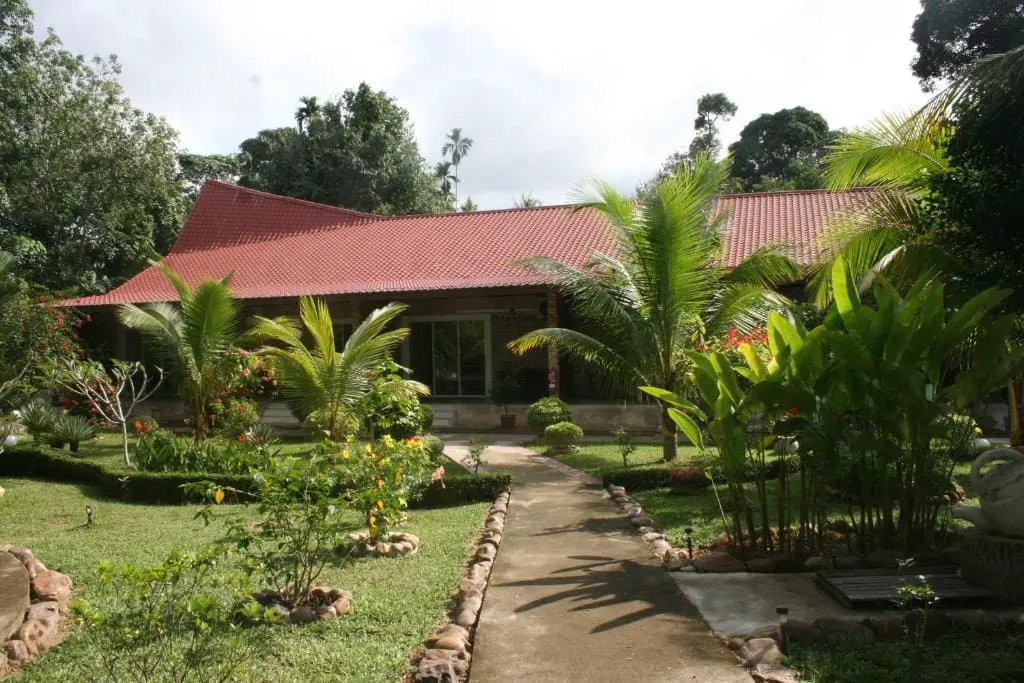 The second option is the one and only Balai Serama Guesthouse. Enveloped in lush greenery, it provides a serene and comfortable stay for its guests. Located just a short drive from the renowned Taman Negara National Park and a mere 2.4 miles from the beach, its location is both tranquil and strategically positioned. 
Guests can soak in garden views from their terrace and enjoy the comforts of air-conditioned rooms equipped with essential amenities, including tea/coffee facilities.
For those keen on exploring, Cameron Highlands is a scenic 85-minute drive away. On-site, the guesthouse boasts a restaurant that offers a delectable array of local dishes, and they cater to special dietary needs upon request. Guests can kick-start their day with a hearty breakfast and wind down with a delightful dinner, making Balai Serama a homely haven amidst nature.
Taman Negara offers a unique blend of ancient landscapes and rich biodiversity, making it an intriguing destination for nature enthusiasts. Klook's packages provide an opportunity to explore this natural gem with ease and convenience.
From the dense jungles to the serene rivers, the experiences here are both authentic and memorable. Whether you're traveling solo or with companions, the beauty of Taman Negara awaits, offering a refreshing escape and a deeper connection with nature. Dive into the serene wilderness and discover what makes this place truly special.
Disclaimer:
This blog post contain affiliate links, so we may get a share of the revenue from your booking without any extra cost to you. This is to support us to keep producing contents on this website.