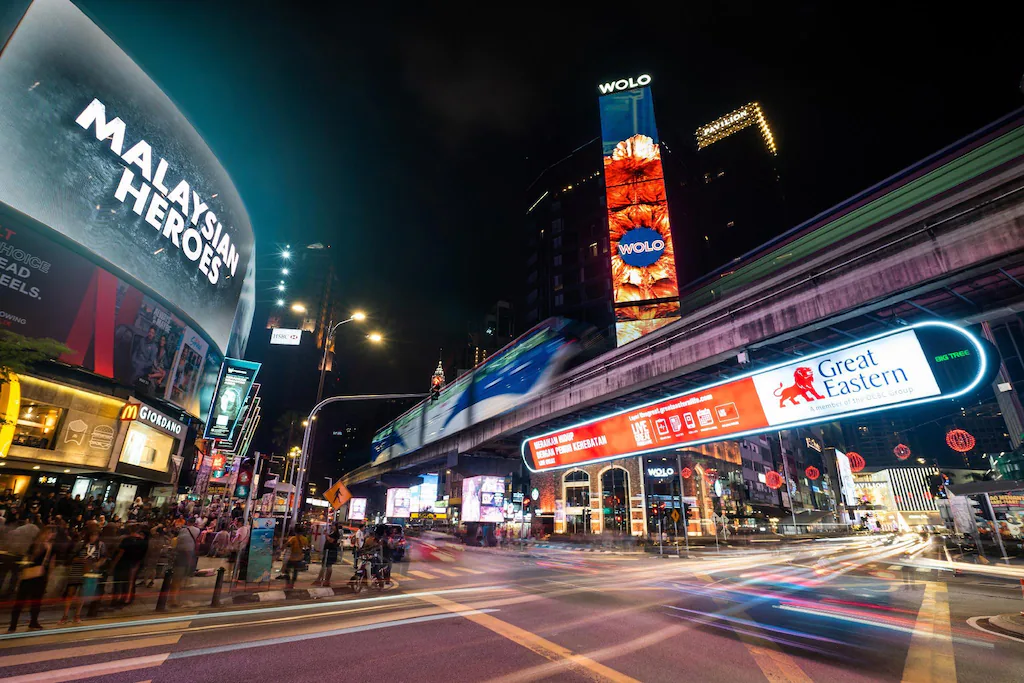 Whether you're a local traveller, foreign tourist or even a fellow Malaysian planning to take a break from work, staying the night in the middle of the vibrant city of Kuala Lumpur is never a bad idea. KL surely does have an abundance of interesting sights and things to do that can spice up your short getaway.
However, some might find it hard to choose the right accommodations that can not only cater to their needs but also provide them with a unique experience and surroundings.
So, if you are one of these people, continue reading below to discover our eight selections of the city's most aesthetically pleasing hotels and take a peek at what they can offer for your short stay.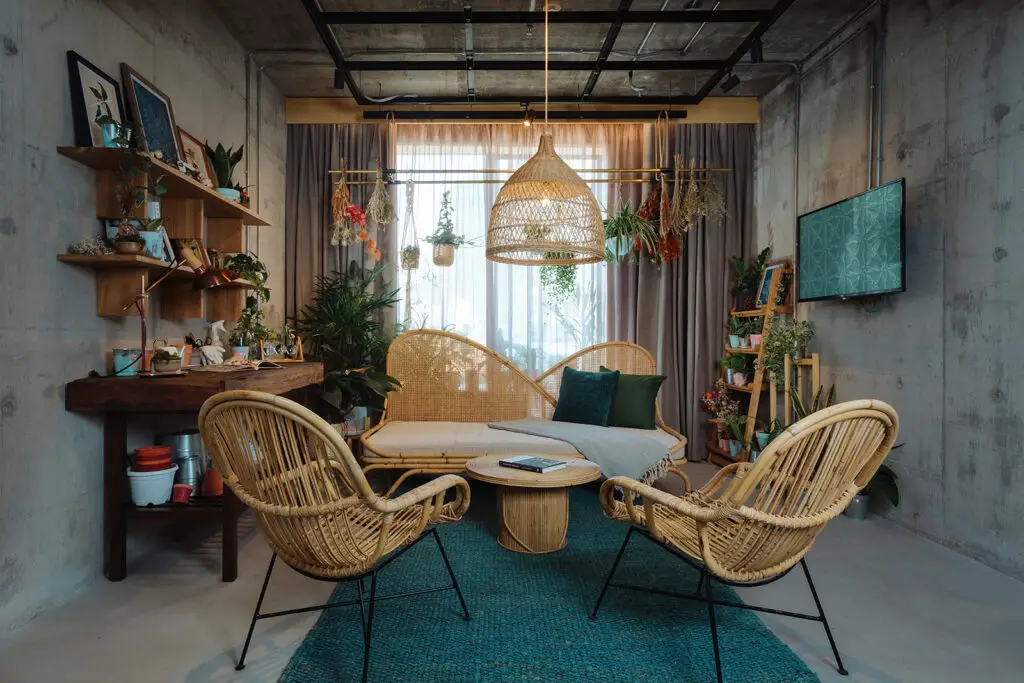 Staying true to their slogan "A home for the creative and the curious", KLoe Hotel is definitely one of the best hotels in KL should you're looking for a place that is pleasingly designed from top to bottom.
Nestled strategically in Bukit Bintang and only ten minutes walk away from Pavilion KL, this three-star hotel emphasises on its industrial design with a splash of modern twist—take a step into its main lobby and you'll straight away notice the exposed brick works and plastered walls along with simple, yet sleek-looking light bulbs hanging from the high ceilings. 
KLoe Hotel first opened its doors in 2020 and currently has eighty beautifully adorned rooms with an additional of five creative artist lofts for those who'd like to be surprised with a unique experience—they have different lofts for bookworms, painters, and even those who love music above all!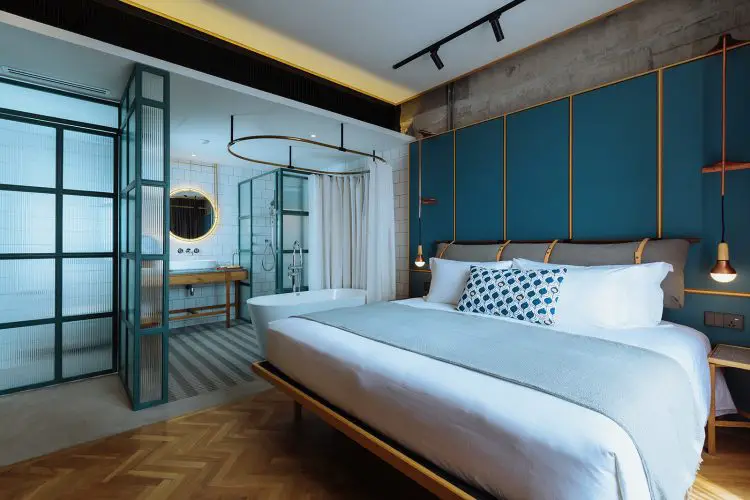 These five creative lofts also come with their very own bathtubs. Other than the urban swimming pool and wellness studio, this hotel also features two dining spaces. 
The Lucky Coffee Bar which is the sister cafe of LOKL Coffee Co, is known for its pastries and coffees while Monroe is a modern and relaxing eatery inspired by diners typically found in New York and Los Angeles.
We occasionally do visit and stay in the hotel to review, read the KLoe Review.
If you're looking for a place that is located right in the heart of the vibrant city, then you can never go wrong with Tian Jing Hotel. Located in Petaling Street, you can reach a number of top attractions along with trendy and aesthetic cafes in KL in just under a few minutes.
Popular among guests for its simple yet premium Chinese heritage design and architecture—owners of this place claimed that their furniture is actually handpicked from only the best stores across Malaysia—Tian Jing Hotel is also well known for its relaxing ambience.
Upon entering the hotel, you'll surely be greeted by not only the friendly staff, but also by its amazing amount of natural light and serene surroundings.
This ancient Chinese inspired hotel offers five different types of rooms with each one of them featuring a beautiful landscape view.
Don't worry if you're unsure of what to have for either your lunch or dinner since you can find a contemporary Chinese kopitiam called Lim Kee Cafe in the very same building of the hotel.
If you prefer to enjoy your meal somewhere more private, then browse through the menu at Nanyang Lounge.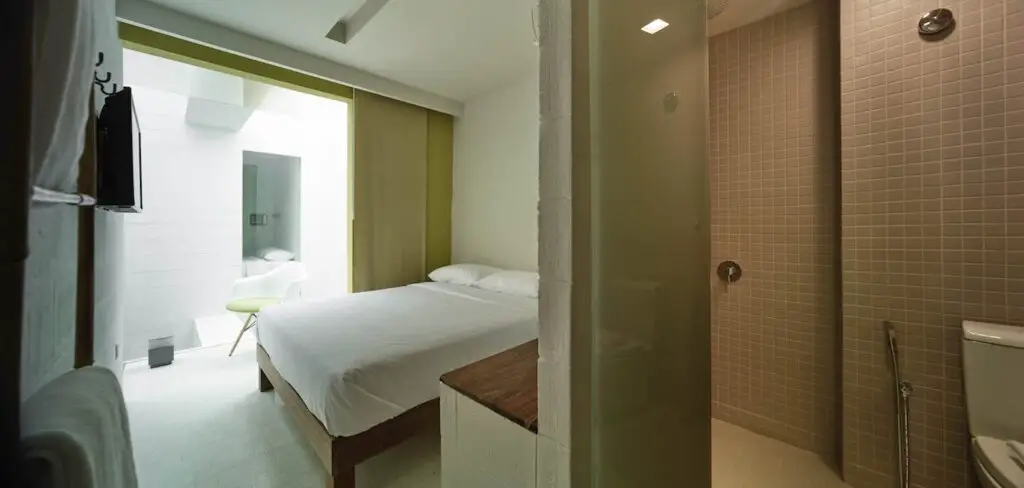 Can't get enough of those stylish boutique hotels fully decorated with pleasing-to-the-eyes decors and furniture? If so, then book a room at Lantern Hotel Kuala Lumpur which sits in the middle of the city's only Chinatown.
Its strategic location explains why guests can easily explore the many points of interest in KL. Combining the aesthetics of industrial design with a unique touch of modern and tropical decor, guests can expect to get surrounded by a vibrant atmosphere which can definitely turn your staycation into one of a kind.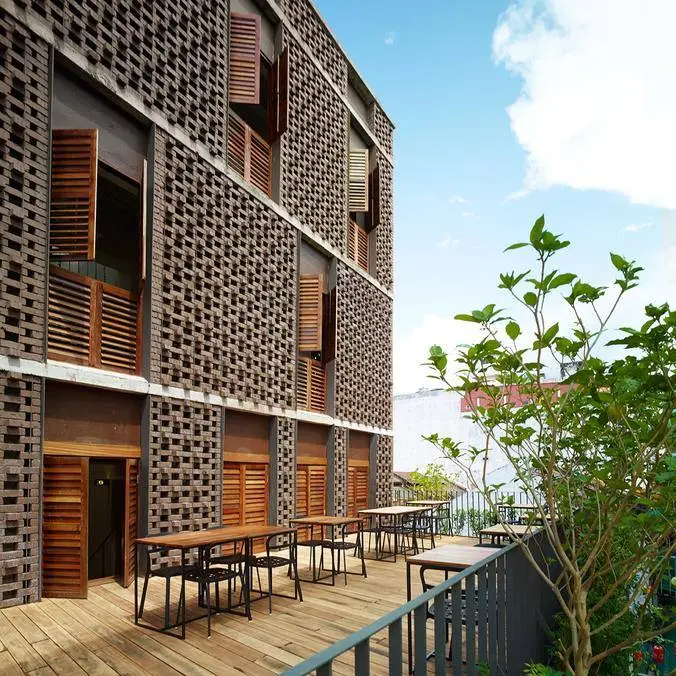 Other than its comfy room options built within the four storey building, the hotel offers various different facilities to ensure you're having only the best stay.
Those who enjoy peace and quiet can spend some time in its indoor courtyard while those who'd love to breathe in fresh air can head to the hotel's chill-out terrace which overlooks the bustling Petaling Street. Since the terrace also has a cafe, guests can enjoy the view with a drink or two.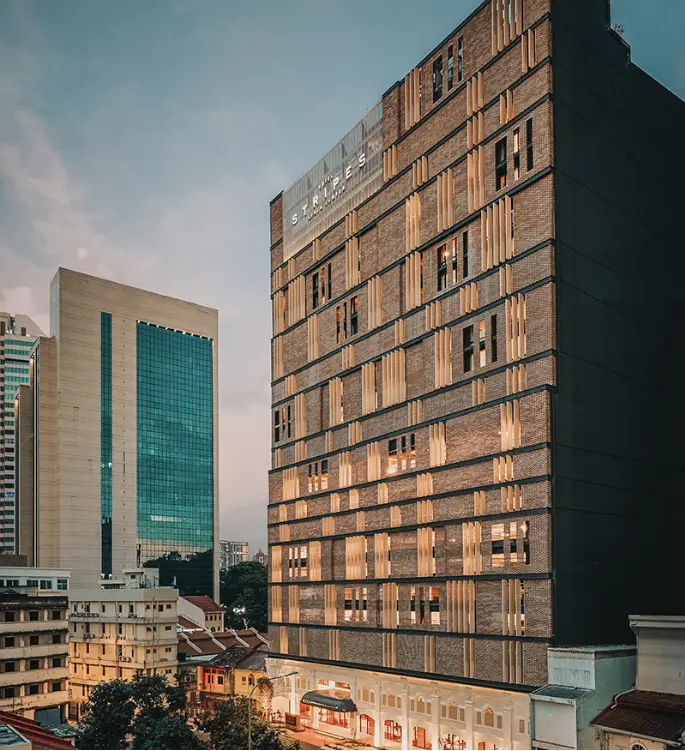 If you're searching for a more luxurious place to stay during your quick weekend getaway, then you should definitely include the Stripes Hotel in your list. Situated on Jalan Kamunting in downtown KL, this hotel is popularly known not only for its exquisite accommodations, but also its colourful surroundings and neighbourhood.
You can find a lot of the city's landmarks sitting within close proximity to the hotel along with dozens of must-visit restaurants, cafes, and art galleries located inside of over eighty years old shophouses.
Speaking of accommodations, this hotel never disappoints. The Stripes Hotel features 184 sleek-looking rooms and suites. All of them are beautifully furnished with modern and chic decor with some reflecting the history of Jalan Kamunting. The Executive Studio, however, is the only option that features a bathtub.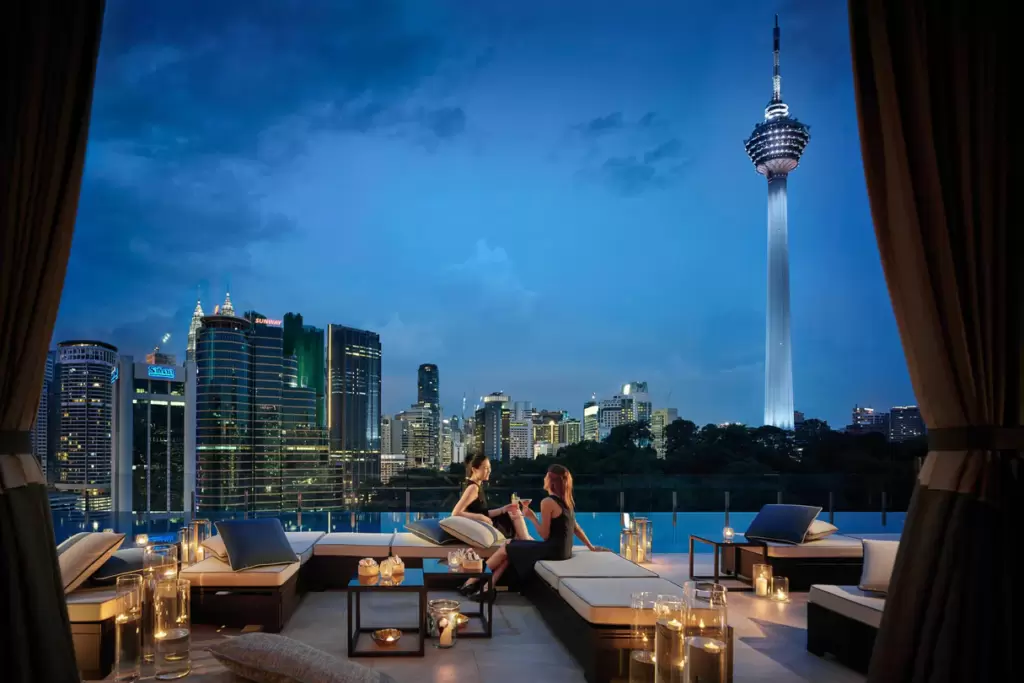 On the rooftop, you can find a swimming pool complete with a spectacular view of the KL Tower. When it comes to dining experience, guests can indulge themselves in perfectly cooked dishes and meals at the charming Brasserie 25.
Those who'd like to enjoy a few drinks at night can spend time at Man Tao, a relaxing bar with both great music playing in the background and unobstructed views of Kuala Lumpur.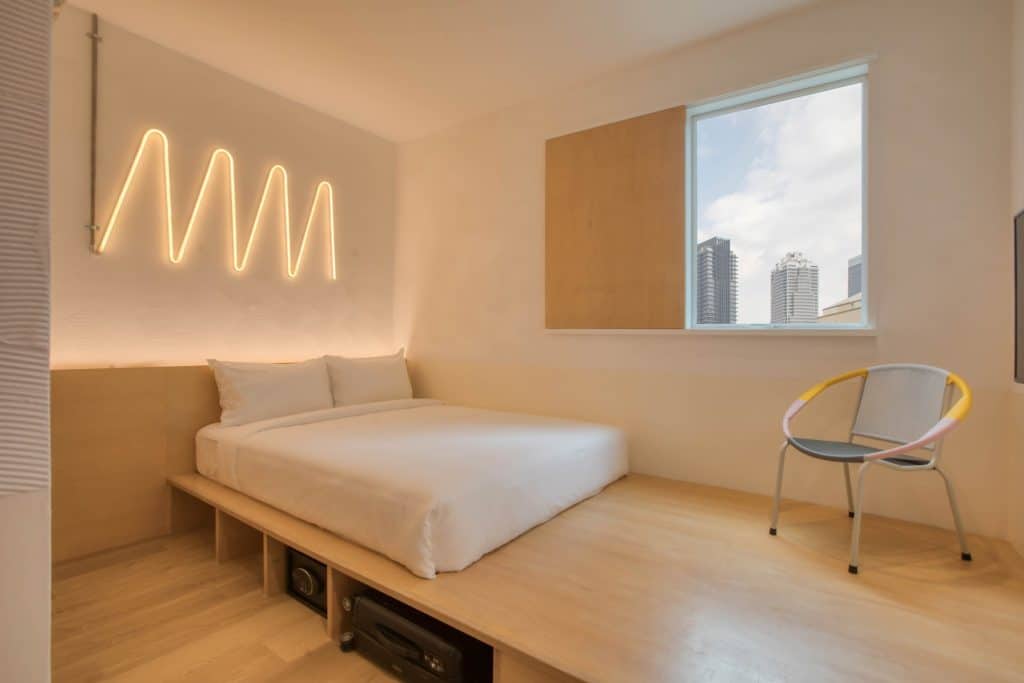 Momo's Kuala Lumpur can be categorized under both designer and minimalist hotels. Situated in Chow Kit and less than two kilometres away from the Petronas Twin Towers, this three-star hotel has a total of 99 simply decorated yet aesthetically pleasing rooms.
Those who don't mind limited spaces can go ahead with their "Bunkies" which are rooms with bunk beds while those who appreciate space can choose their "Crashpads".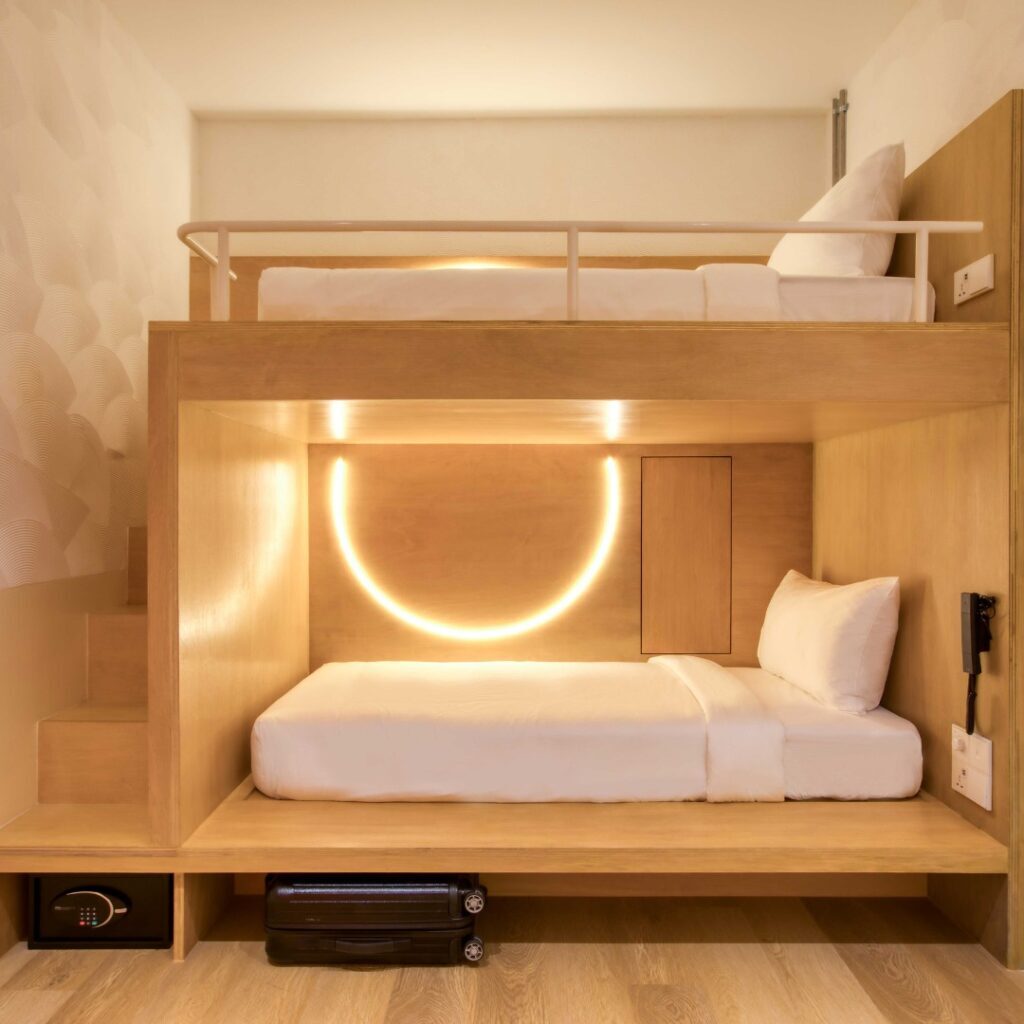 Momo's KL also has its very own in-house restaurant that operates from 12 pm to 10 pm and is known for its juicy grilled burgers, hotdogs, and pastas. Whenever you're bored in your room, don't miss a chance to explore the hotel's common spaces as they are no doubt well decorated and perfect for a few photos!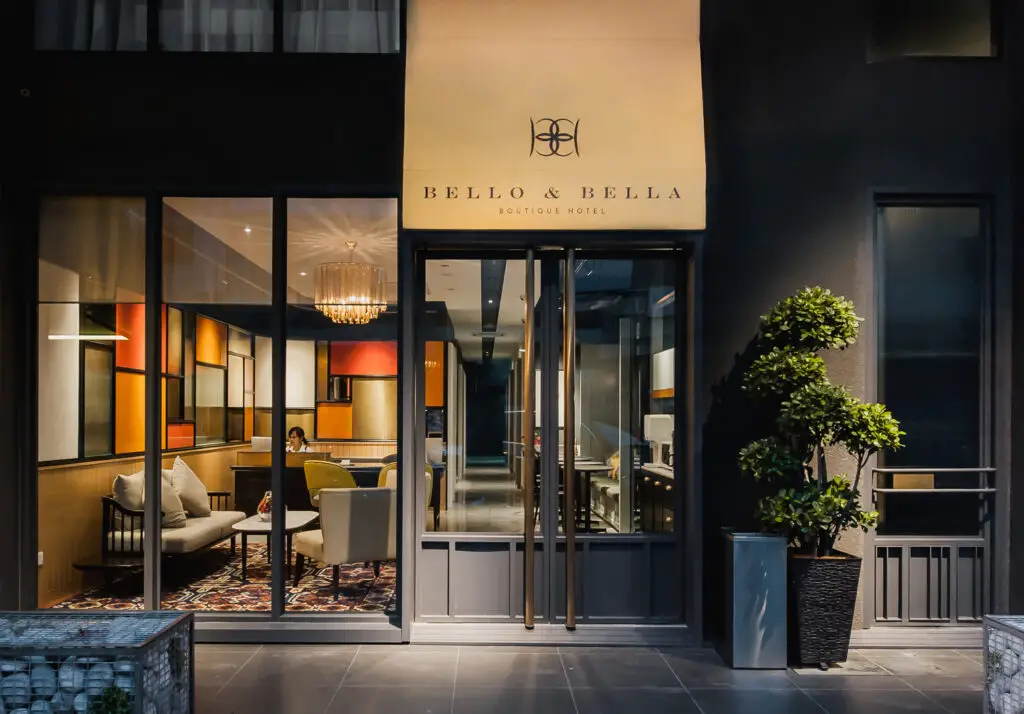 Another one of KL's charming hotels is none other than Bello & Bella Boutique Hotel. Located about fifteen minutes away from Berjaya Times Square, this contemporary Renaissance-inspired hotel is best known for none other than its charming design and cosy accommodations.
Perfectly furnished with modern furniture and decor, guests who dream of relaxing in a luxurious bathtub can go ahead and make a reservation for their Deluxe Queen Room—or their Family Suite if you're travelling in a bigger number.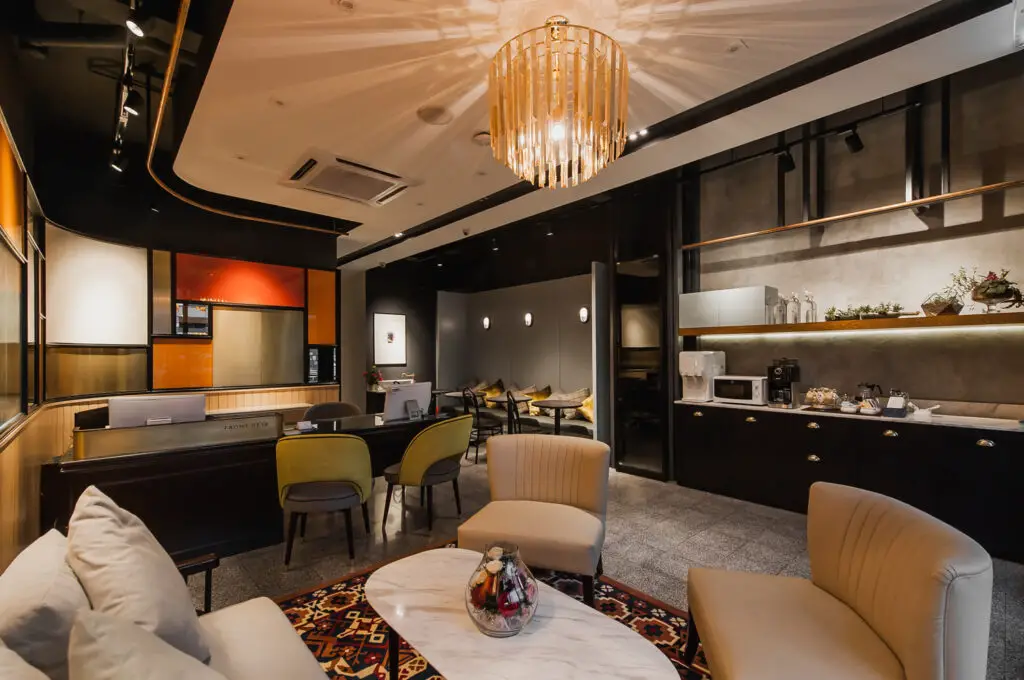 Since the hotel promises their guests with only the best care and quality during their stays, you can expect to get a wonderful experience and treatment here. Staying here means unlimited coffee and tea all day and night and you can even make use of its serene reading corner.
While the hotel also features its own dining area, guests can also find an array of restaurants and cafes located just a stone's throw away from the hotel.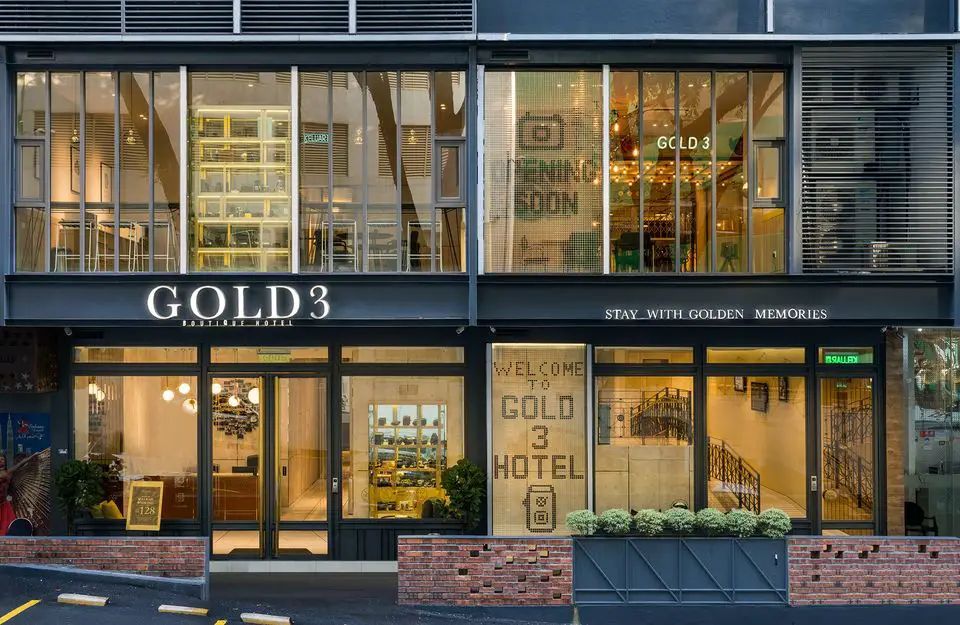 Just a couple of minutes walk away from Pavilion KL and surrounded by a wide range of Kuala Lumpur's major landmarks and destinations, Gold3 Boutique Hotel is no doubt an ideal place to stay especially for those who wish to explore the bustling city.
Making vintage cameras and just as the name suggests, the colour gold as their main themes, this affordable hotel offers several different room options: backpackers can opt for the Double Decker room to save more without compromising their comfort while those travelling with family can book the Family Suite.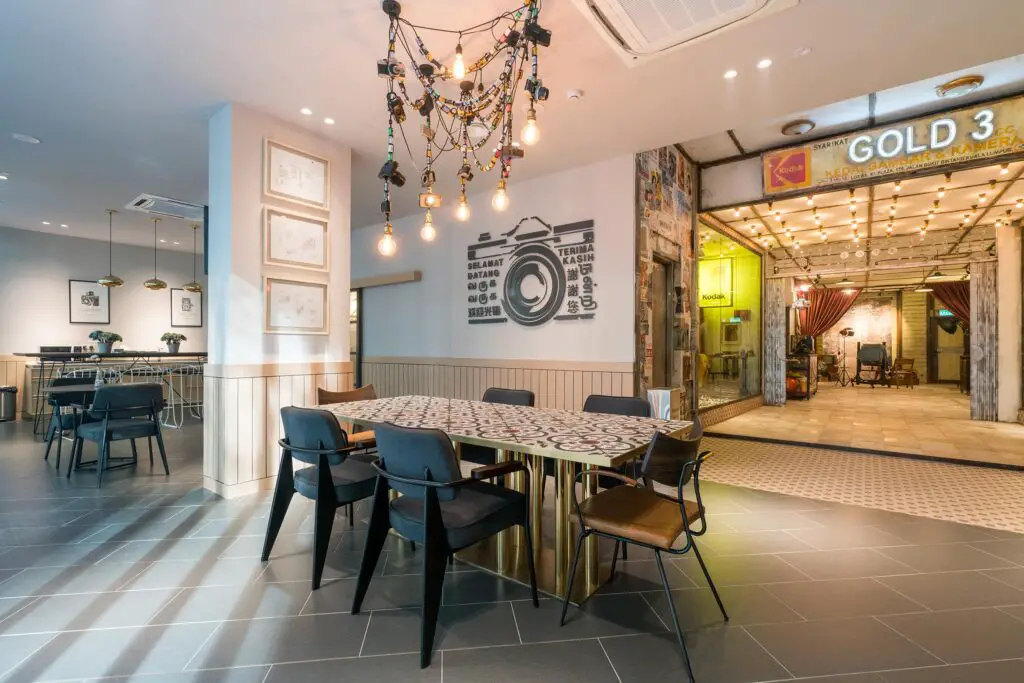 The hotel's spacious common area is also a great spot for those who'd like to clear their heads. Grab yourself a cup of coffee, sit by the clear window and enjoy the quaint atmosphere while watching passers-by going on with their lives.
The most unique part about this aesthetic hotel, however, is none other than its very own camera museum which can even be rented for any kinds of special events.
The RuMa Hotel and Residences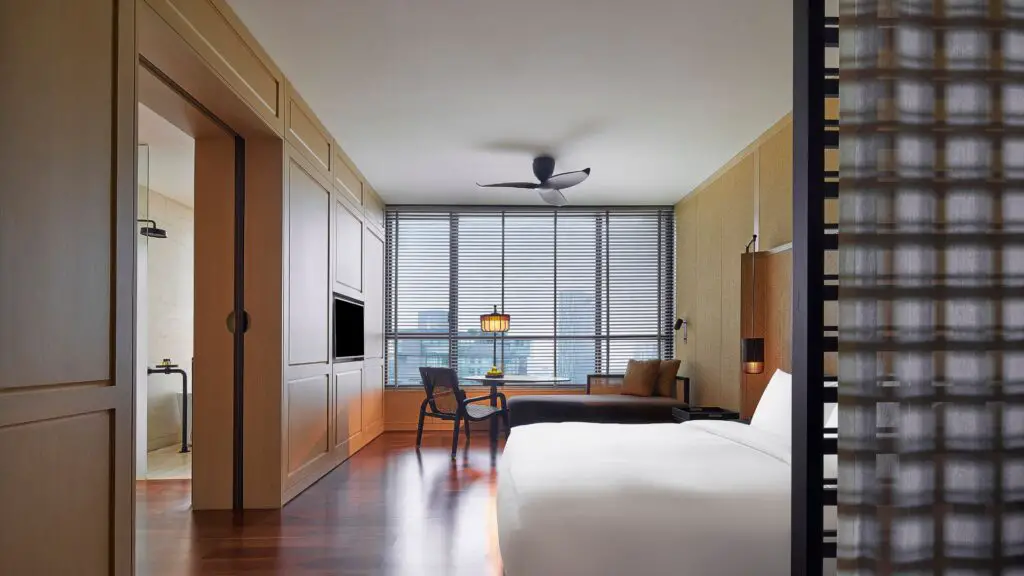 The RuMa is yet another one of the city's top hotels perfect for those who are seeking for a luxurious experience for their short getaway. Despite its location right in the middle of KL's Golden Triangle, this elegant hotel can provide you with a soothing and intimate ambience.
While all of the premium rooms here are stylishly furnished, only their suites include a private bathtub. Aside from the jaw-dropping views of the city skyline, the RuMa Hotel also features a specialty restaurant that can cater to almost everyone—from those who prefer local tastes to contemporary dishes.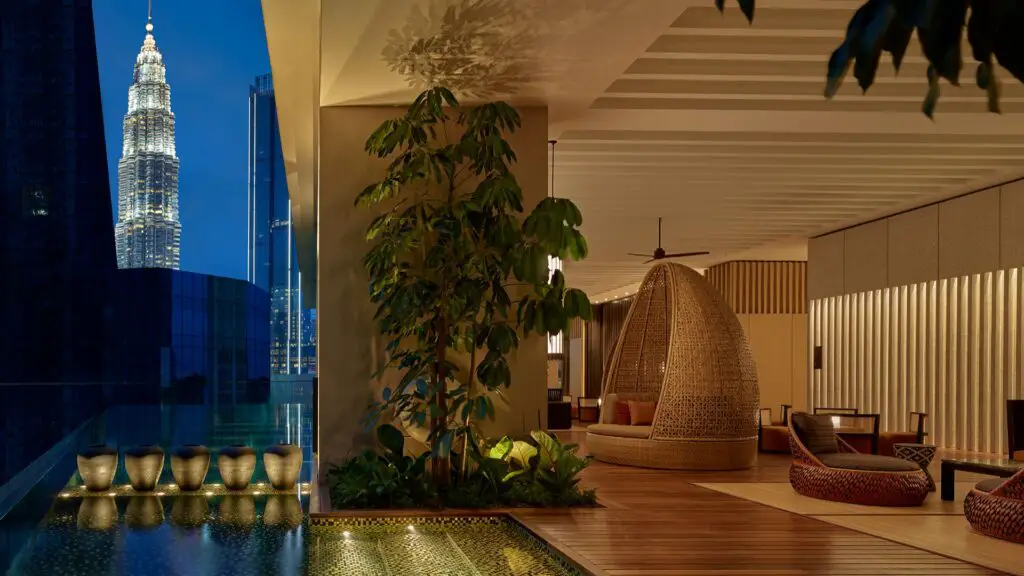 The hotel's vibrant and relaxing lounge is also a great spot to unwind. Right on the sixth floor, guests can surprise themselves with the 25-metre outdoor pool complete with a sundeck and a versatile pool bar that overlooks the entire busy city of Kuala Lumpur.
Those who crave for a few hours of rejuvenation can also make use of their tropical spa and leave the place feeling refreshed.
Whether you're planning on splurging on luxurious hotels or simply wanting to spend the weekend relaxing and exploring the busy city, any one of the hotels listed above can surely enhance your short trip. What's left for you now is to select a date and click on the make a reservation button!