When Malaysia government announced MCO lifted from phase 1 to phase 2, I got excited for a minute as the SOP restrictions are ease down to provide us more freedom. But since the Covid-19 cases are still high, I've decided to hang on until the situation get better.
Soon, the vaccination rate has increased, the number of cases has started to decline recently. After staying home for so long, I finally decided to take a short staycation in heart of KL. After searching for a short while, I found this designer hotel hidden in a well known area and decided to go for a stay.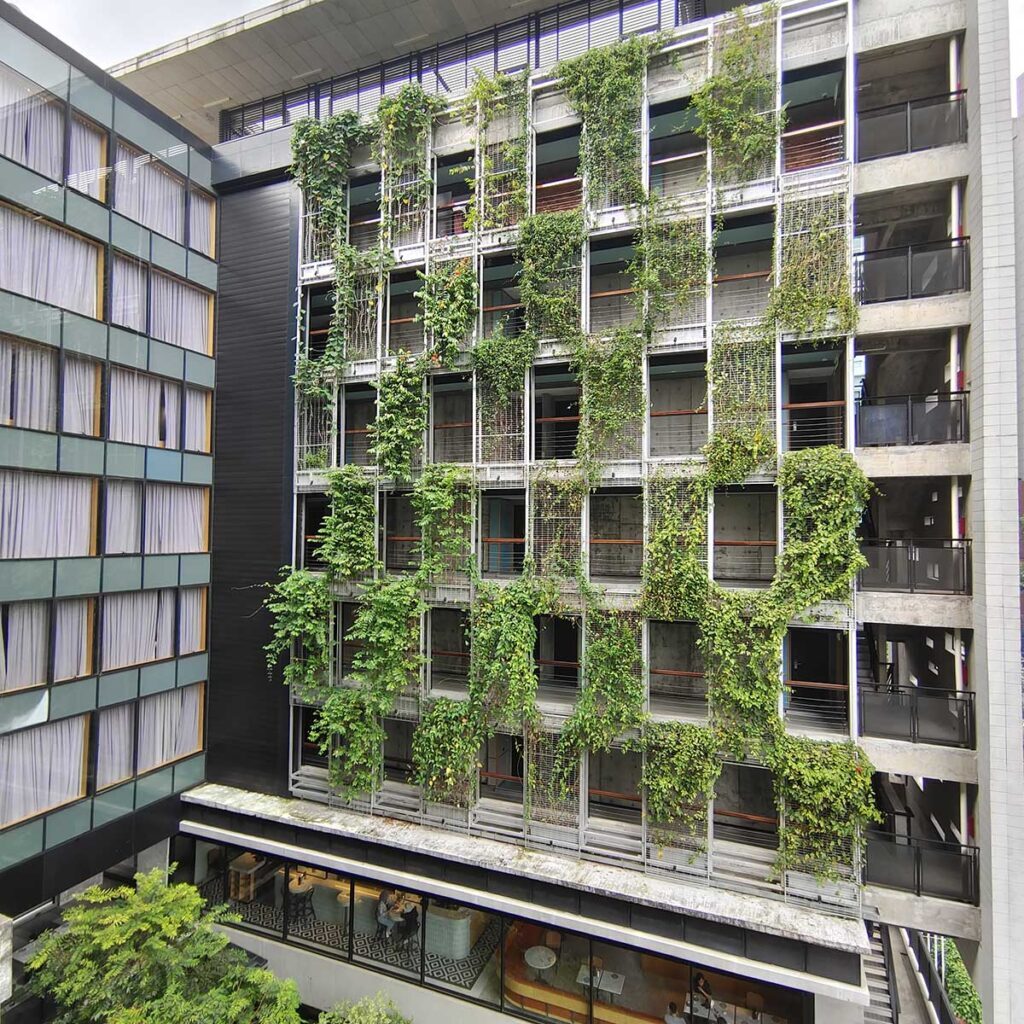 It is a boutique hotel that caters to the creative and curious community. It is located in Bukit Bintang, very near to the well-known Pavilion Shopping Centre with an estimated walking distance of about 10 to 15 minutes.
It is a brand new hotel, which is completed in 2020. It has a total of 85 rooms arranged over the seven storey building. They also have their very own restaurant (Monroe Restaurant), a coffee bar (Lucky Coffee Bar) and a wellness space (B.est Mind & Body).
Upon walking into the hotel, you will be greeted and welcomed by their staff. You will be required to scan the MySejahtera QR code as a COVID-19 SOP. The first space you will be able to enjoy, is their lovely, gorgeous lobby name Living Room. They adorned this space to make them feel like a home.
It literally feels like you're in your own living room, but with ample of spaces to relax and have a chat with friends. Their staffs are also very welcoming, friendly, helpful and easy to communicate with. I am very pleased with their excellent service.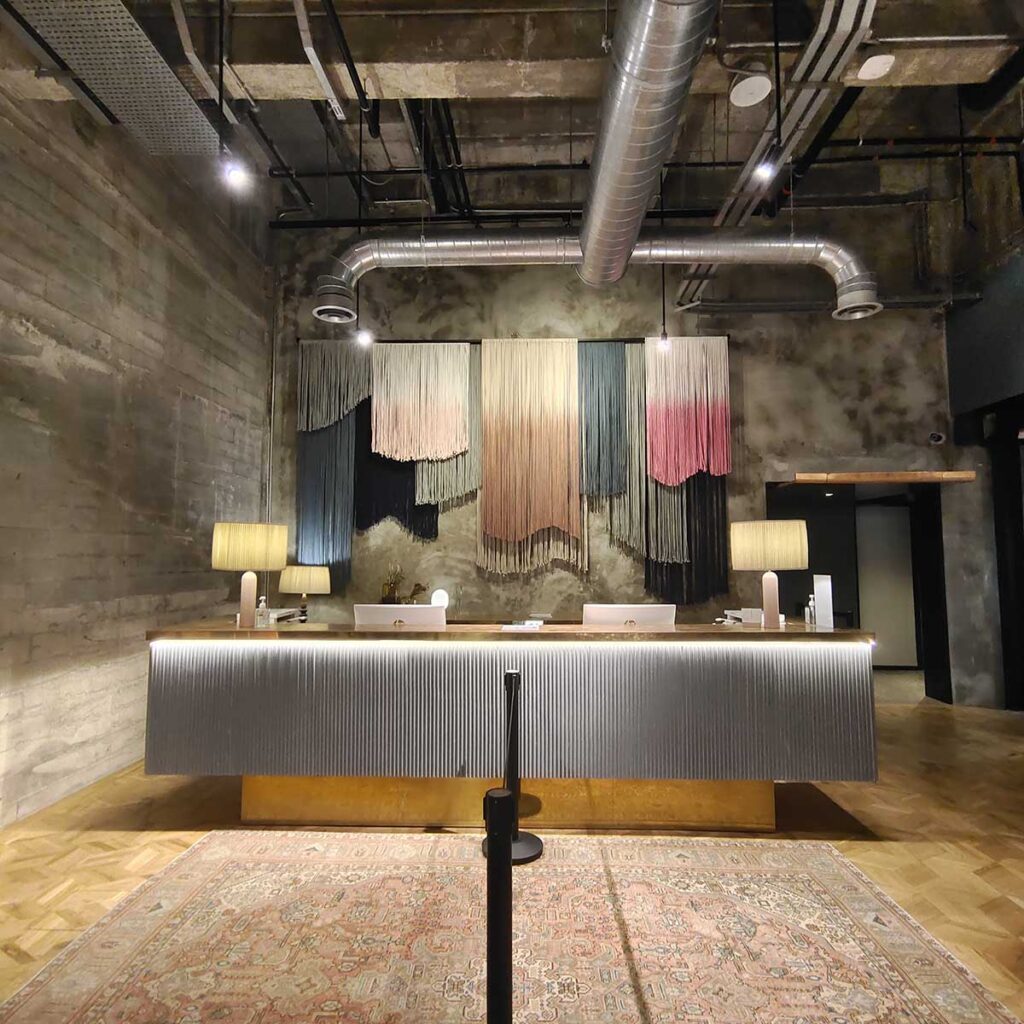 Beside the reception desk, you will notice a bar. This is their in-house coffee bar, known as Lucky Coffee Bar. They offer a variety of drinks and beverages, including coffees, teas, iced beverages and even craft beers. 
The best part, you are free to sit wherever you want. They even have an outdoor space where you can unwind and listen to the sound of water.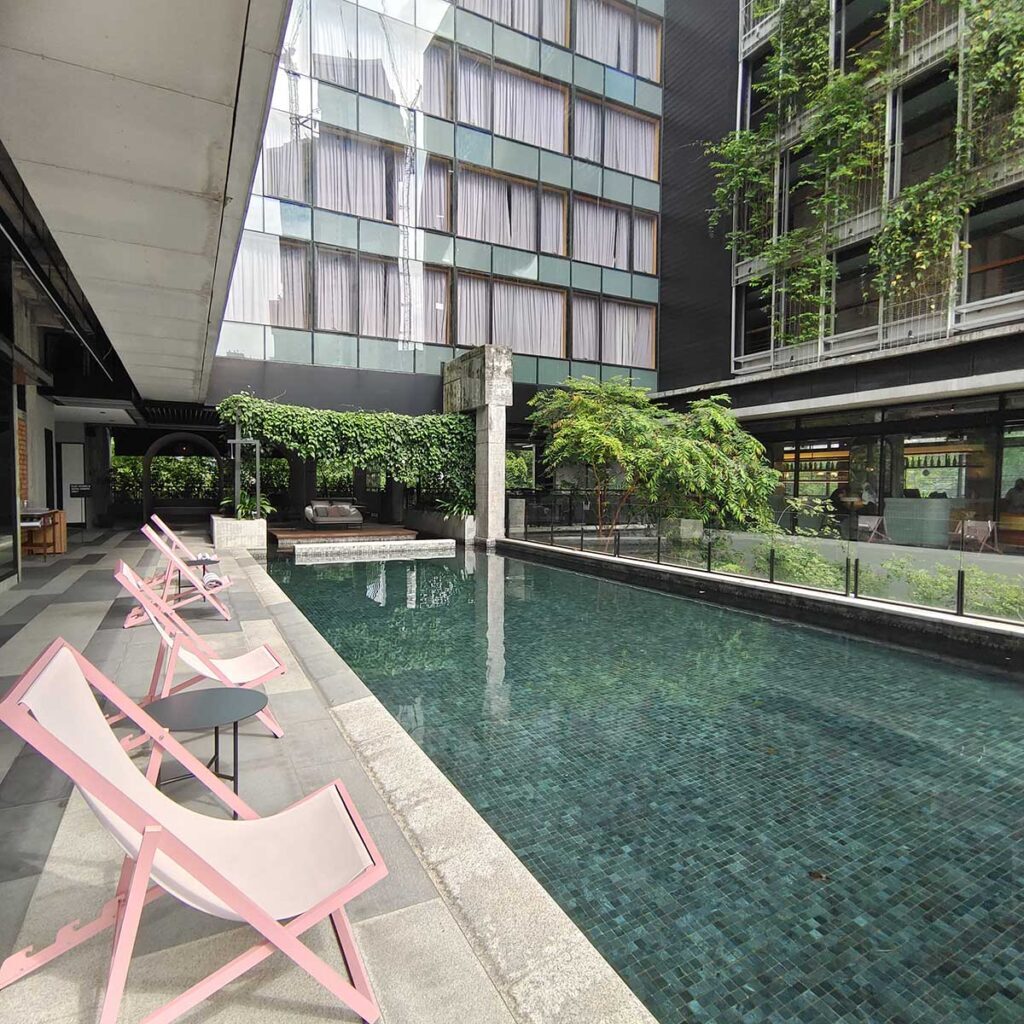 Other amenities available includes a swimming pool, a restaurant and a wellness space, all of which are located on the first floor. When you exit the lift, you will notice a beautifully designed swimming pool.
Currently, their swimming pool can only accommodate up to 3 people at one time. Next to the swimming pool is a wellness space. But it is currently not operating until the pandemic is in a better situation.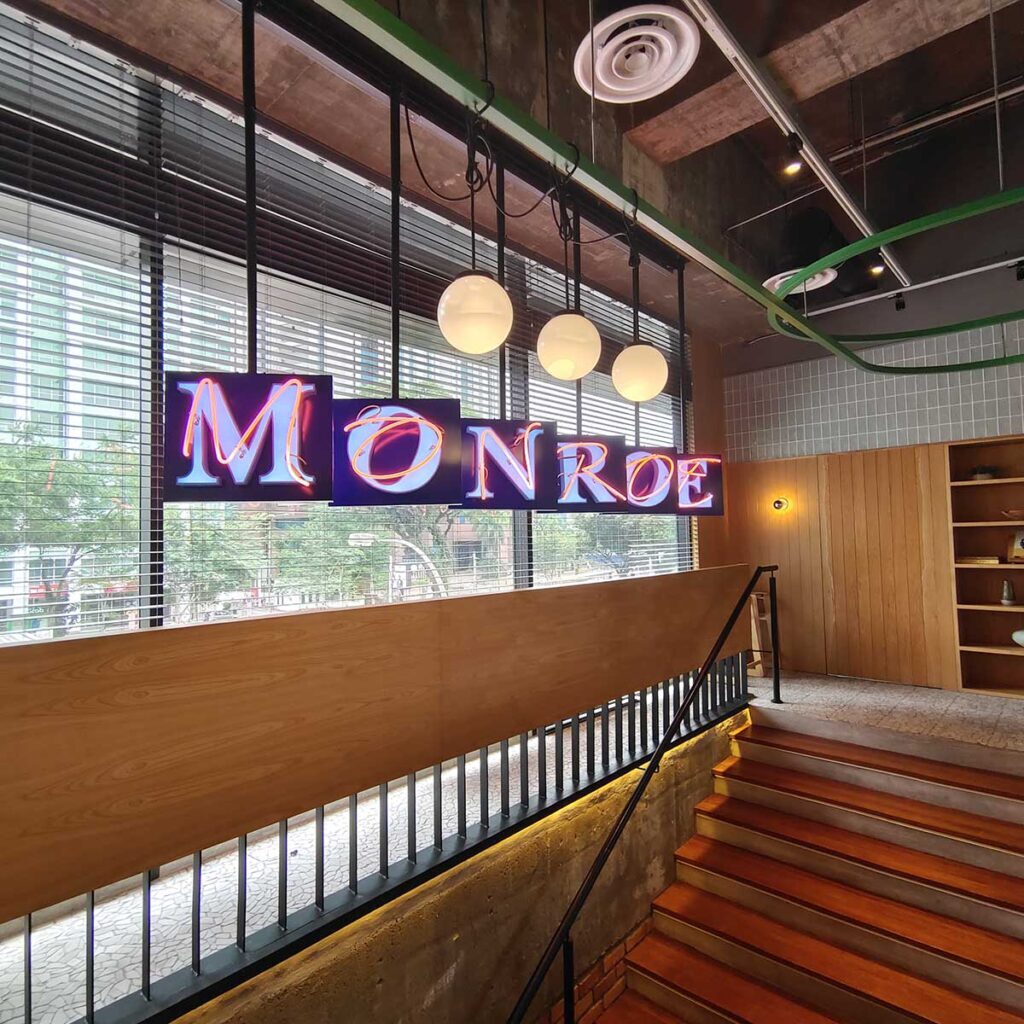 Their in-house restaurant is just located right in front of the lift. They serve a variety of foods, and it requires reservation for breakfast. Their breakfast options are quite limited, I have not much options to choose from. Most of the breakfast options contain beef, which is a food I avoid taking.
However, those who enjoy beef, have a wide range of options. Most of my desired dishes are only available during lunch hour. So, I didn't manage to try it. However, I manage to taste two dishes from the breakfast menu. I ordered a set of Breakfast Brioche and a plate of Everything Omelette.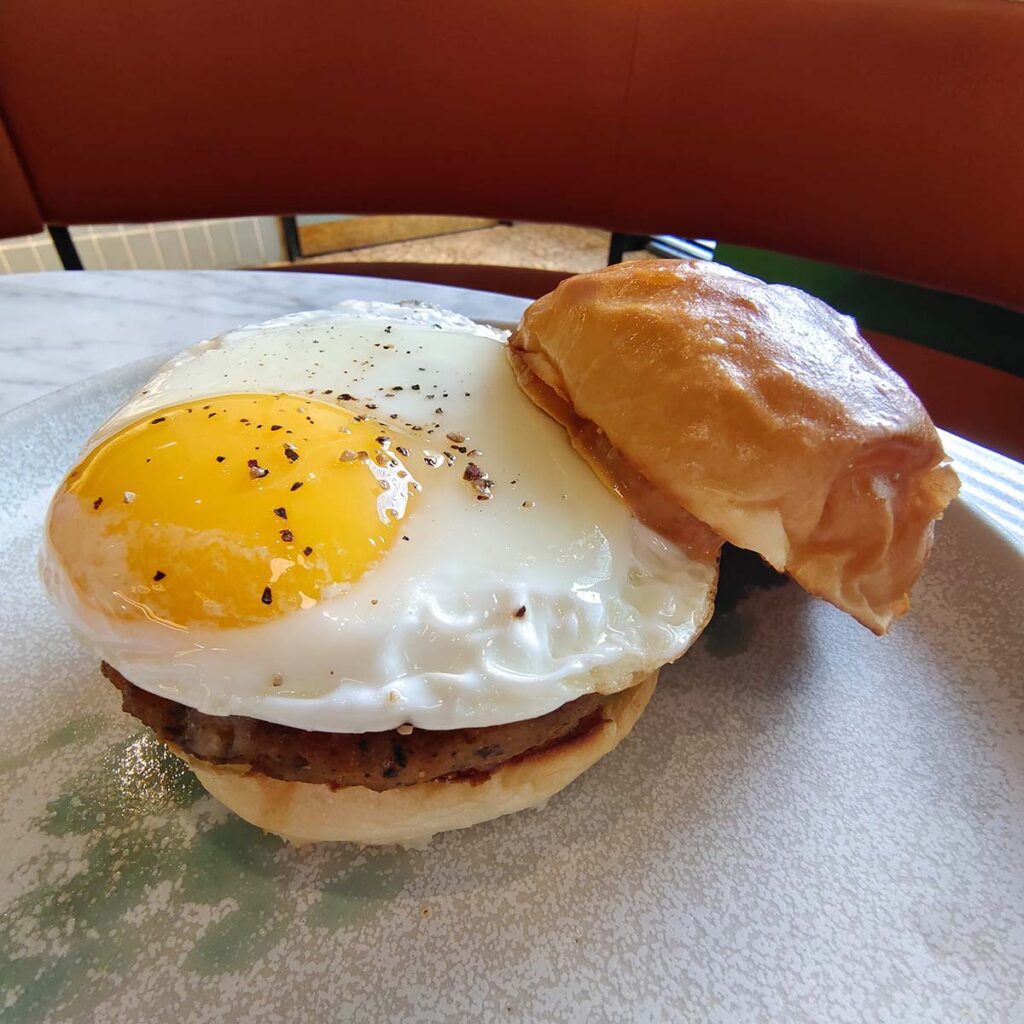 The appearance of the Brioche looks exceptionally delicious. But as you can see, the egg yolk is watery and still half raw, making it difficult to handle in a burger. I believe I am supposed to break the egg yolk and let it flow across the burger.
And so, I did, but it didn't go as well as I anticipated. The whole plate became a shambles, but the food was delectable. The combination of the burger patty and the half-cooked egg is unquestionably delicious.
The sauce that they use on the burger enhances even more taste to the dish. I am very pleased with this wonderful dish. But it could've been better if the Brioche came with a side dish or two.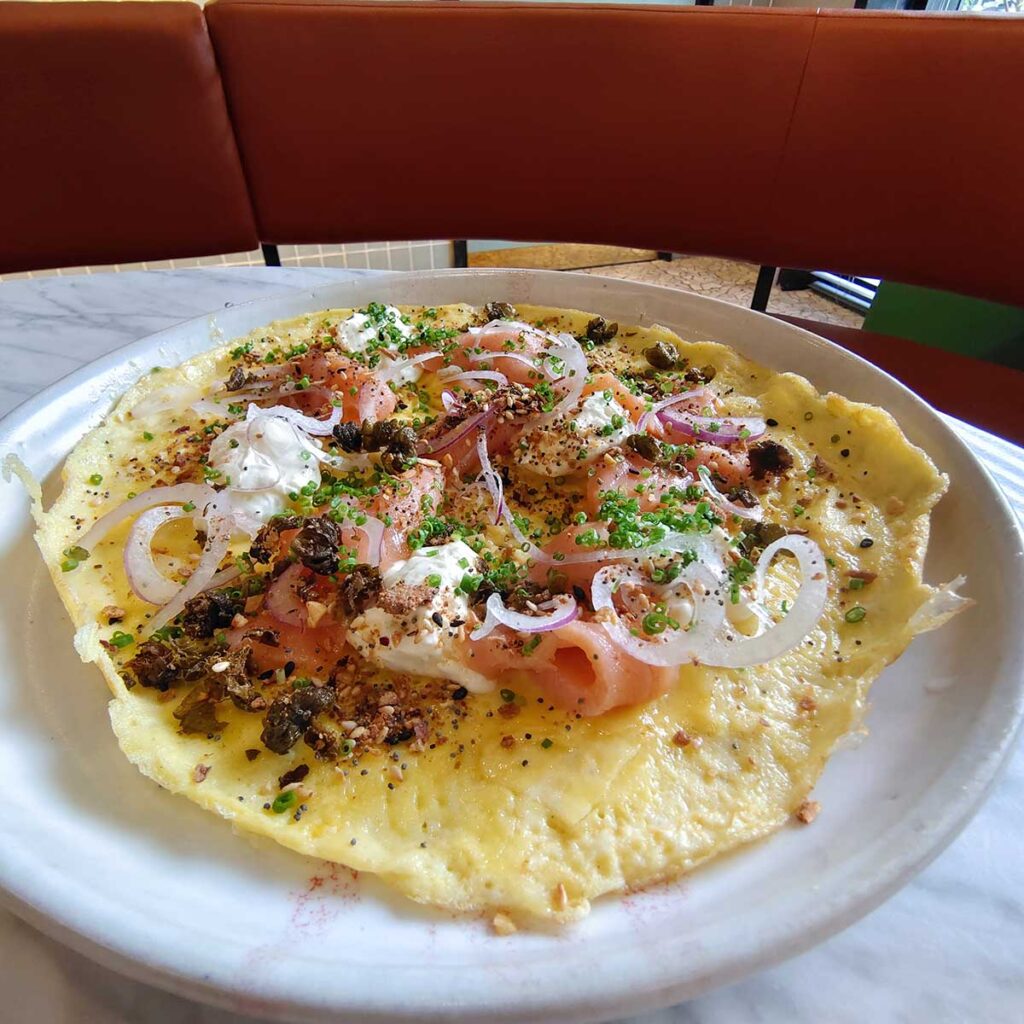 For my second order, I ordered a set of Everything Omelette, and it is far more delicious than the Brioche. A quick fact is that I am an egg enthusiast. I do enjoy eggs a lot and this omelette just took the taste of an egg to a whole new level.
As you can see from the pictures, the palate is wonderfully garnished with slices of salmon and sour cream. The combination of salmon with omelette is unique and delicious. It is indeed a dish worth trying, especially for those who really enjoy eggs.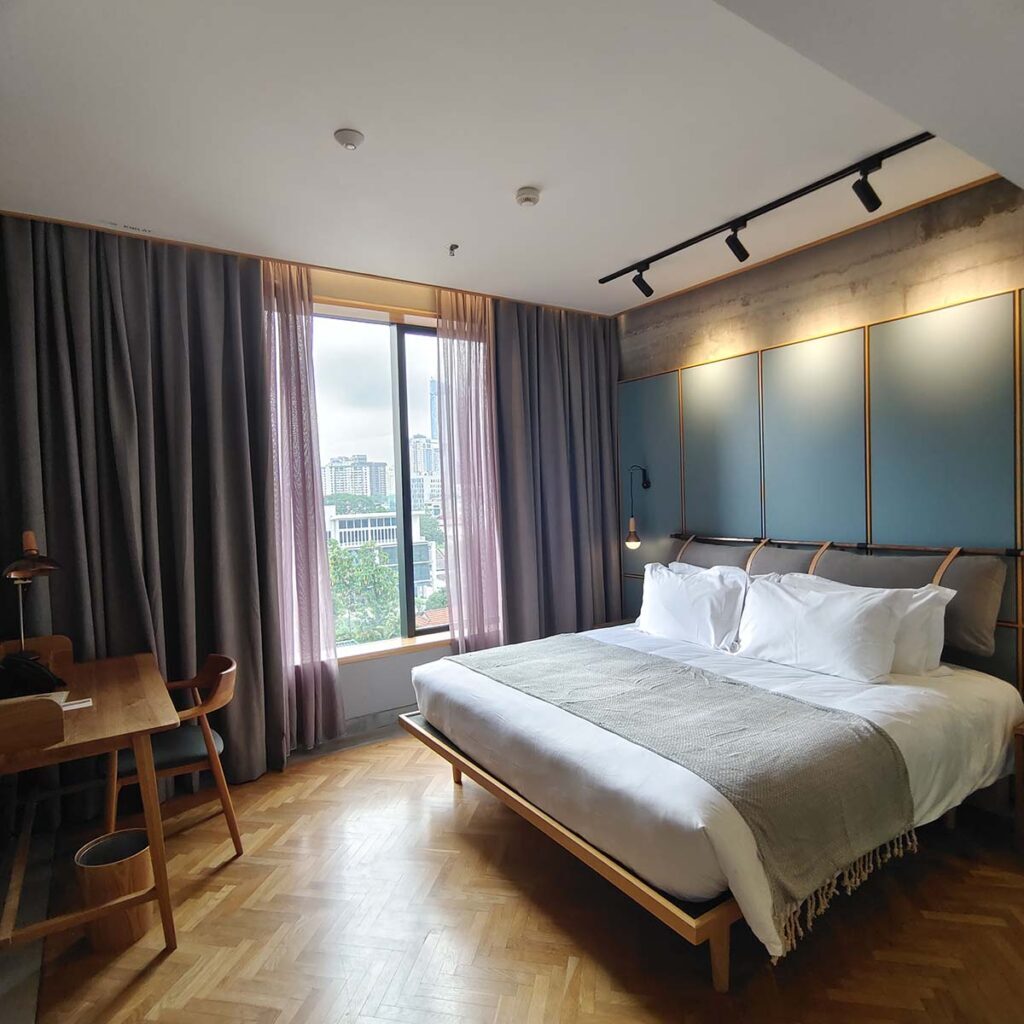 Now introducing the City Room, my room is located on the fourth floor (Room 401). When I opened the door, I was blown away by the aesthetic interior design. It's so creative, unique and imaginative that I can finally understand why they place such a strong emphasis on the creative and curious community.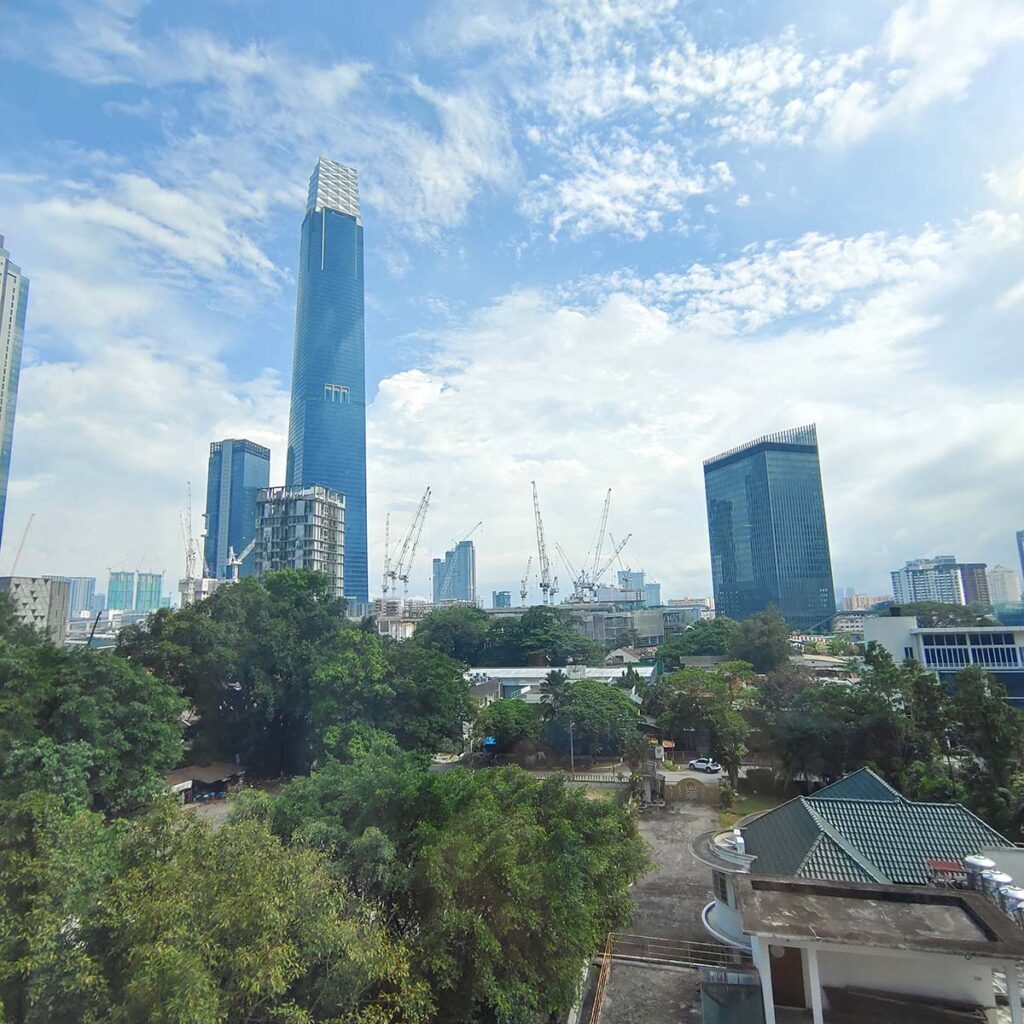 I am also glad that I got a room with a view of the TRX Building. I noticed that the views from the other hotel rooms were not as beautiful as the current view I had. Aside from the view and the room decor, I'd want to thank them for including a snack box and a packet of cookies.
I've stayed in many hotels, including some that were quite expensive, yet I've never received complimentary food from hotels. Snacks and drinks are usually available in the rooms, but all with a charge.
However, they go about it in a unique way, so thumbs up to them for being generous.
Nearby Attraction from KLoé Hotel
Now, let's talk about some of the places you can visit and do nearby the hotel. As I already stated earlier, this hotel is located near to Pavilion Bukit Bintang.
So, there are plenty of activities available for you to enjoy, including streets such as Changkat Bukit Bintang, the hawkers food at Jalan Alor and Jalan Imbi. However, it is approximately 10 to 20 minutes away by walk.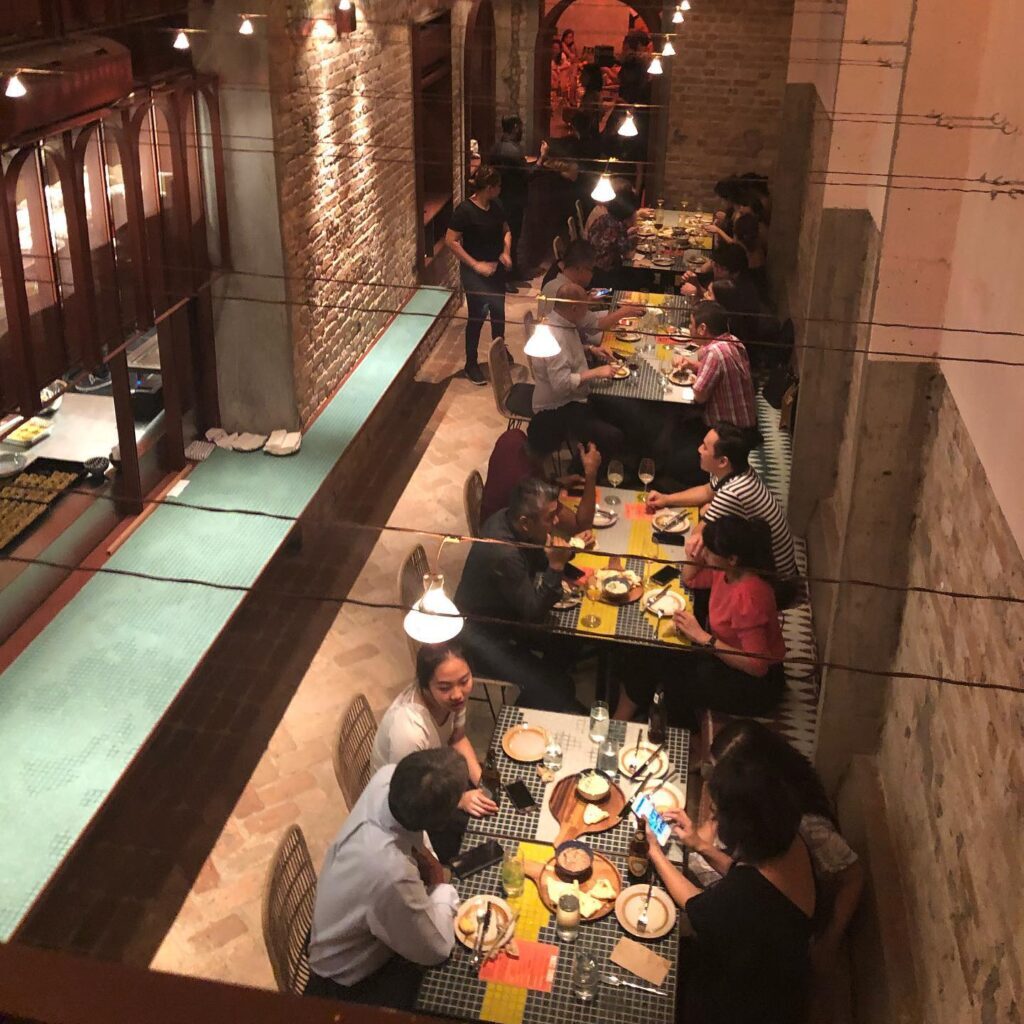 There are also numerous well-known restaurants and bars within walking distance. Joloko Bar is one of my suggestions. It serves Caribbean-style BBQ as well as a variety of drinks. Besides, there is also a rooftop bar, known as Heli Lounge Bar, that offers cocktails, mocktails and a wide range of drinks.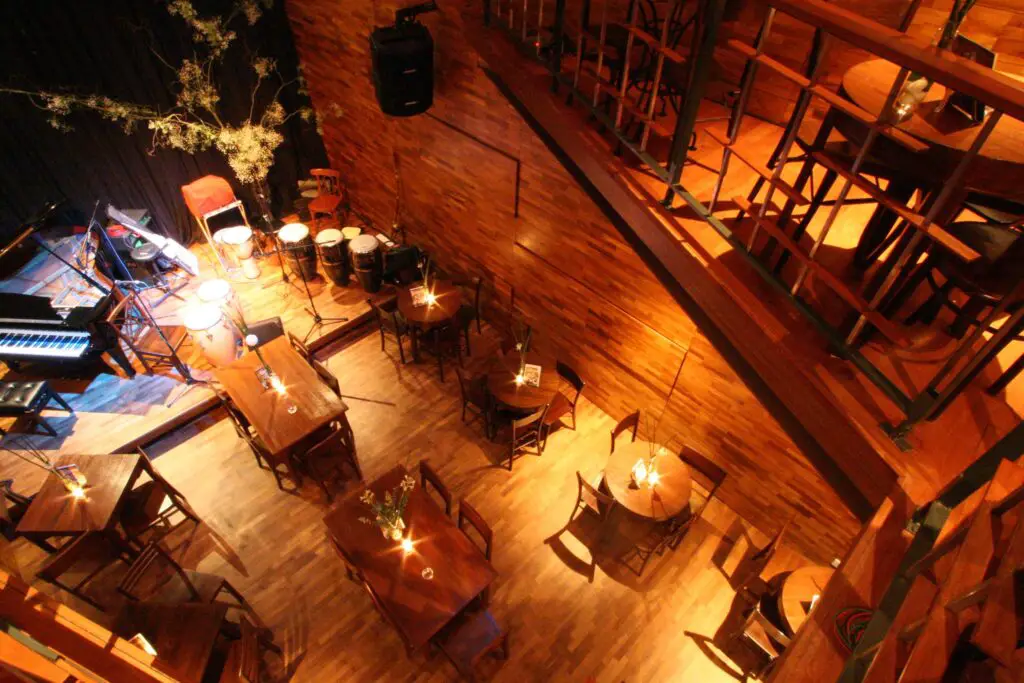 For those who enjoy listening to music, you can head to No Black Tie, which is one of my personal favourites. Here, you can listen to various types of music.
However, you will need to purchase a ticket before entering, and the price of the ticket depends on which artist/s.
Following my one night stay here, I'd like to give ratings base on these 7 criteria set by Placefu.
The provide amazing customer service. They are friendly, helpful, welcoming and easy to communicate with. Kudos to them for their services.
Basically, the entire hotel is very comforting. This includes the room's comfort as well as the spaces available within the entire hotel.
No matter the room, or the spaces available on the ground and first floor, all of them are very comfortable and cosy.
3) Vibe or Environment: 7/10
As stated on their website, the vibe and the environment are primarily centred on the creativity aspect of human beings. Because of their creativity, they design the hotel aesthetically pleasant and comfort.
If you're looking for some creativity or inspiration, try staying here for a night, you might come up with some fresh ideas. Everywhere in the hotel is Instagrammable spot!
4) Breakfast Choice & Taste: 4/10
You do need a reservation to go to their in-house restaurant for breakfast. The rating is low because the prices of the food are above average, the choices are limited and two of their cooks didn't wear masks when cooking in the kitchen, especially during this pandemic.
Parking isn't as pleasurable as I imagined. The entrance is narrow and difficult to locate. The location of the building itself isn't accessible to large vehicles. Perhaps, it is due to the construction surrounding them.
Hopefully in the future, they can improve their parking entrance. In addition, they do RM10 for parking. It is not covered in the payment for your stay.
It is unquestionably kid-friendly. But the theme of the hotel will not attract kids, so even if you bring them along, they will have nothing to enjoy to, except for the sake of staying in a new environment.
Do note that there are kiddie meal at the Monroe Restaurant but limited to 1 choice.
7) Disabled Friendly: 7/10
They have lifts and the entire surface is mostly flat, so I would consider it disabled friendly.
Check-in date: 18 Sept 2021