White sandy beaches stretch out amid expanses of rainforest. Most of the activities in Langkawi are very popular. Langkawi has long been one of Malaysia's most endearing tourist spots. Where does it get a large part of its charm from? 
Could it be derived from its abundance of unique wildlife or simply due to it being the home of landscapes that range from the bright and sunny to misty highlands?
On top of all that makes Langkawi a go-to spot, a number of exciting activities can also be found. So, if you're in the area for a few days, here's a simple guide you can follow in order to try and make the best out of your time on the island, all while making it a point to experience some of the most popular things to see and do activities in Langkawi.
Accommodation in Langkawi
It's a flourishing vacation island and home to an array of options for accommodation. These range from the luxurious to the affordable yet cosy. Many of the budget guesthouses, homestays and villas can be found situated in the Pantai Cenang Beach area, while the more lavish hotels and resorts are easier to locate throughout the many prominent spots around the island.
Morning Activities in Langkawi
While you're here, reserve a part of your morning for a trip to the famous mangrove forest. The Kilim Geoforest Park is a 100km nature reserve that boasts some stunning scenery. Look forward to towering limestone cliffs, white beaches, and hidden caves inhabited by bats.
This is also a great nature experience for families with kids, as you can witness birds of prey swooping down for food. Spotting mudskippers, monkeys, mangrove vipers and baby monitor lizards is a part of the experience. 
If you want to try some watersports, make your way to Tanjung Rhu Beach for a parasailing session or try your hand at riding a jet ski. There are plenty of beach-related activities in Langkawi that you shouldn't miss.
Afternoon Activities in Langkawi
Next up, it's time to head over to a place that many visitors look forward to – the Langkawi Skybridge. It's a magnificent structure that's suspended from an 82-metre single pylon. A "floating" bridge that hangs above lush rainforests, offering incredible views over Langkawi's seascape and deep greenery. 
It's also considered to be the world's longest curve suspension bridge! So, if you're squeamish around heights, you may want to brace yourself or just skip this attraction altogether.
The only way to get to the bridge is via the Langkawi Skycab (one of the steepest cable car rides in the world). Consider it part and parcel of the experience. 
While waiting, look out for loads of other attractions at the bottom, including the Skydome (a 360-degree 3D image show), stalls that sell condiments and even a 3D Art Museum.
Evening Activities in Langkawi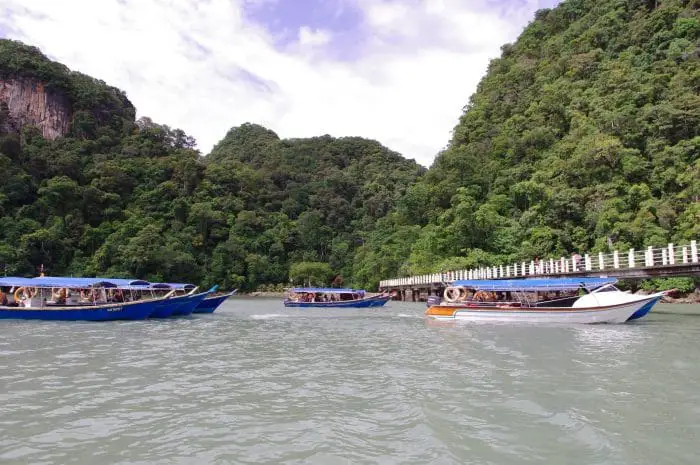 If you have superb time management skills, there should still be time to check out some of the unspoiled islands surrounding Langkawi (particularly to the northeast). With a freshwater lake and stunning Sand Spit beach, Langun Island could prove to be a great choice.
There's also the nearby Dendang island. A popular choice for tour operators, this spot is home to cliffs and beautiful scenery. 
Still unsure about where to stay? Placefu can help you find unique homestays and lodging that are affordable, cosy and charming. Plan your accommodation, activities in Langkawi and explore a place now!
Featured Accommodations in Langkawi