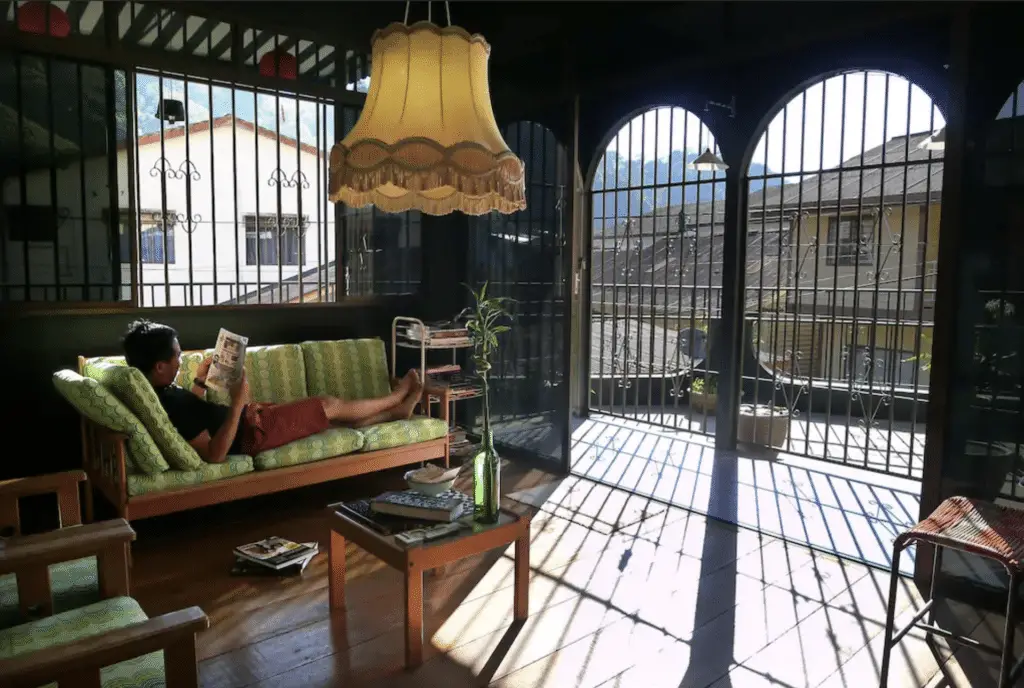 Wogoxette Upstair, Airbnb in Kuala Terla, Cameron Highland
Nestled in a small village known as Kuala Terla, Wogoxette Upstairs is an inviting, intriguing and incredibly relaxing decade old family Airbnb home in Kuala Terla. It was built in 70s.
Looking for a cosy, rustic getaway in the well-known and prominent Cameron Highlands?
This Airbnb home in Kuala Terla features architecture reminiscent of yesteryear, mixed with elements of contemporary appeal and unique aesthetics. You may find that it accentuates that pleasant vibe that can come with living on the outskirts.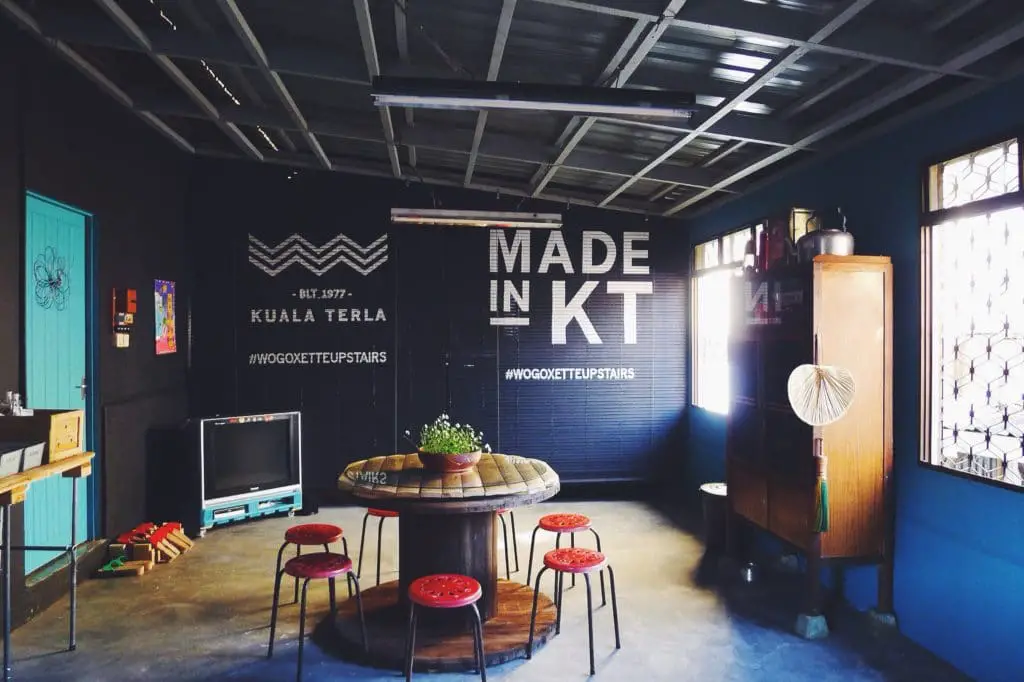 With a pantry, a private entrance, a twin-bed room, main bedroom and a large main hall, you may, at first glance, also be surprised by the unexpected amount of space. 
This empty-nested safe haven was home in Kuala Terla to a family of seven for over 40 years and eventually, the parents retired, leaving the children to continue their lives elsewhere. 
This led to them refurbishing their humble abode, turning it into a place to stay for travellers on vacation and guests looking for a quaint kampung setting/experience.
There's a balcony that overlooks the tattered old roofs of neighbouring houses as well as wooden floorboards, vintage furniture including tiny shelves and tables and various other interesting focal points found in the main area and the assortment of rooms. 
It's a quaint, endearing atmosphere and some guests may even feel a twinge of nostalgic while strolling throughout the many sections of the house.
The Placefu team had the privilege of interviewing the owners of Wogoxette Upstairs, who were keen on sharing their insights on the concept behind the unique homestay.
1) Please tell us about yourself and what is the background that has contributed you to become an Airbnb Host Home in Kuala Terla?
My name is Bryan, I born in Ipoh but grew up in Cameron Highlands. I used to live in Singapore and Australia for 6 years. Joined the workforce back in 2009 in the field of media, marketing & PR.
I love travelling and see new things. Travelling has given me a chance to see a wide range of perspectives, from people to matters. When my parents plan to retire from their farm work in 2012, they both were planned to taking up part-time jobs to fill up their free time and earn some pocket money at the same time.
That was when I told them about Airbnb, hosting is fun and it generates pocket money for their retirement but they were skeptical about it. Welcoming strangers into the home in Kuala Terla was something unusual for them.
Safety concerns, language barriers, the list went on. So I took them to experience Airbnbs in all of our travels and they got the idea of it. So that was how I started.
2) What is the story or meaning behind the name of "Wogoxette"?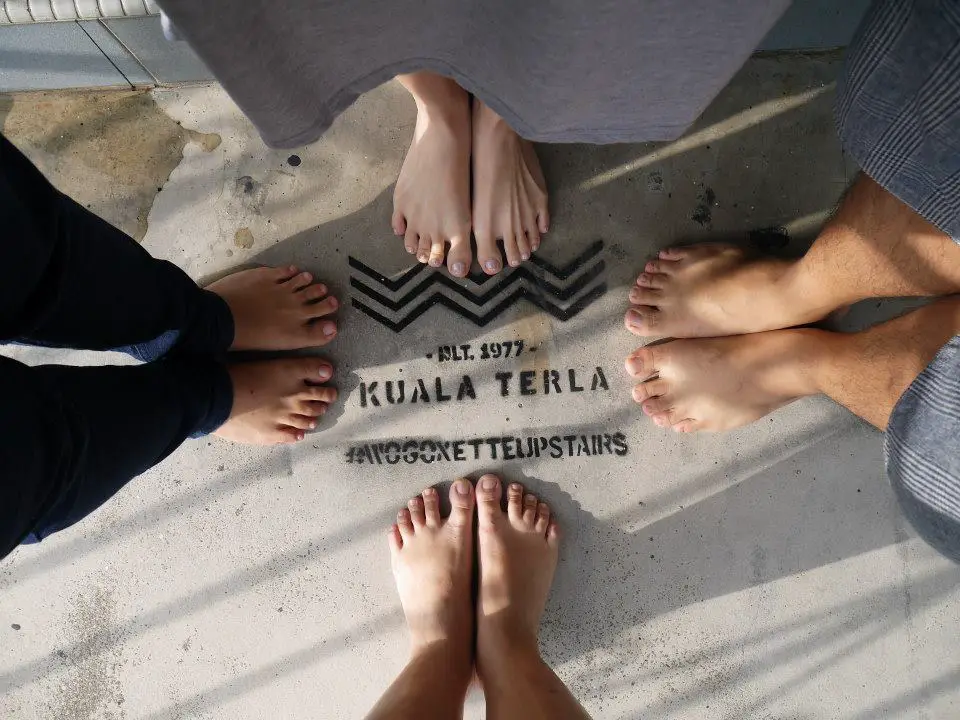 I always got inspired whenever I go to a new place. Wogoxette Upstairs a.k.a the black house was inspired from one of the trips to Japan. Wogoxette was a random one picked from one of my dreams. I have no idea how and why the term appeared in my dream.
On the next day, I immediately changed the name on all my social profiles to "Bryan Wogoxette". Guess what, when I step into my office, it came to my surprise that my colleagues call me by the name "Wogoxette". I thought wow! People actually remember weird names. So, I have decided to use this.
3) What's the reason inspired you to make your family house into an Airbnb home in Kuala Terla?
To turn the empty-nested house into a Airbnb home in Kuala Terla for travellers, generating a bit of income for my parents.
4) As we know Wogoxette is your family house, could you share with us which part of the house is the most memorable to you?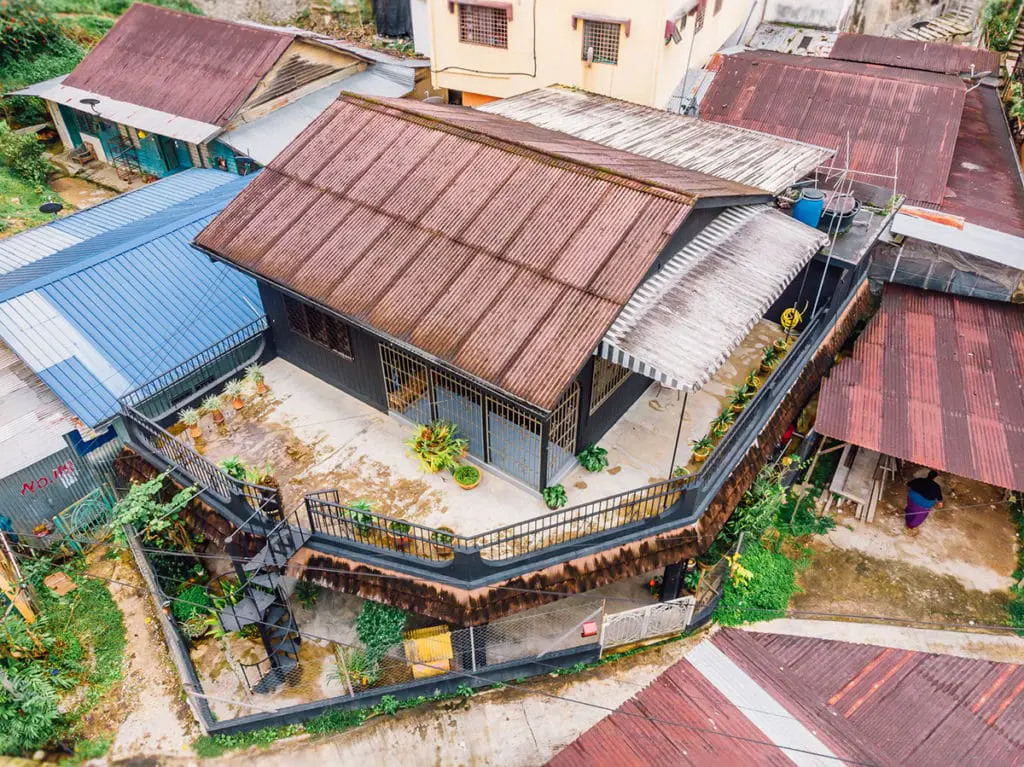 Every bit of it. The patio, in particular, I used to cycle around on my little BMX with my brother and also did school woodwork (Kerja Kayu) with my sister.
5) Can you please tell us about the design concept of your Airbnb home in Kuala Terla?
Haha! Nothing much, I'm not a professional designer or something. Just do it the way I think it's nice and functional. My colleague Marcus is crazy about Instagram. He taught me the word "Instaworthy". I thought this is an interesting term so I use it as a guide in all the design, ensuring all parts of the house are Instaworthy.
6) How do you manage your Airbnb home in Kuala Terla?
We manage it on our own. We don't believe in hiring someone to run it on behalf because it loses the local touches of our Airbnb home in Kuala Terla
7) Base on your rich travel experience, what have you learned to become a better host and contribute back to your guest?
Yes! I've learned so much from many hosts around the world.
8) Have you ever met any special guest that make a great story to Wogoxette?
99% of my guests were incredible! Only 1% was a crazy one. The 1% who were racist, disrespectful and rude. haha
9) What is the most memorable experience that you have gotten as an Airbnb host?
Many came as a guest but left as a friend. We kept in touch even after so many years.
10) What opportunity and obstacles had come in your way while you were passionate about your hosting career? And how you overcome the obstacles?
Opportunity: I have received a few requests from homeowners to help to gentrify their homes.
Obstacles: So far so good haha! There wasn't any thus far. Thank goodness! My goal for all the lodgings was to preserve the original look and design of the property, retaining the good memories from the past, to allow people of today reminiscing the good old days.
11) Could you tell us more about Heahtitude? What is the relationship with Wogoxette?
Heahtitude came into reality partly because of Wogoxette Upstairs too. There were many solo travellers looking to experience village life as well.
Wogoxette Upstairs wasn't able to fulfil that opportunity as it suits better for family or a group of friends. Heahtitude was born to fill up that gap.
12) Please tell us more about the awesome ceiling light made with bicycle wheels!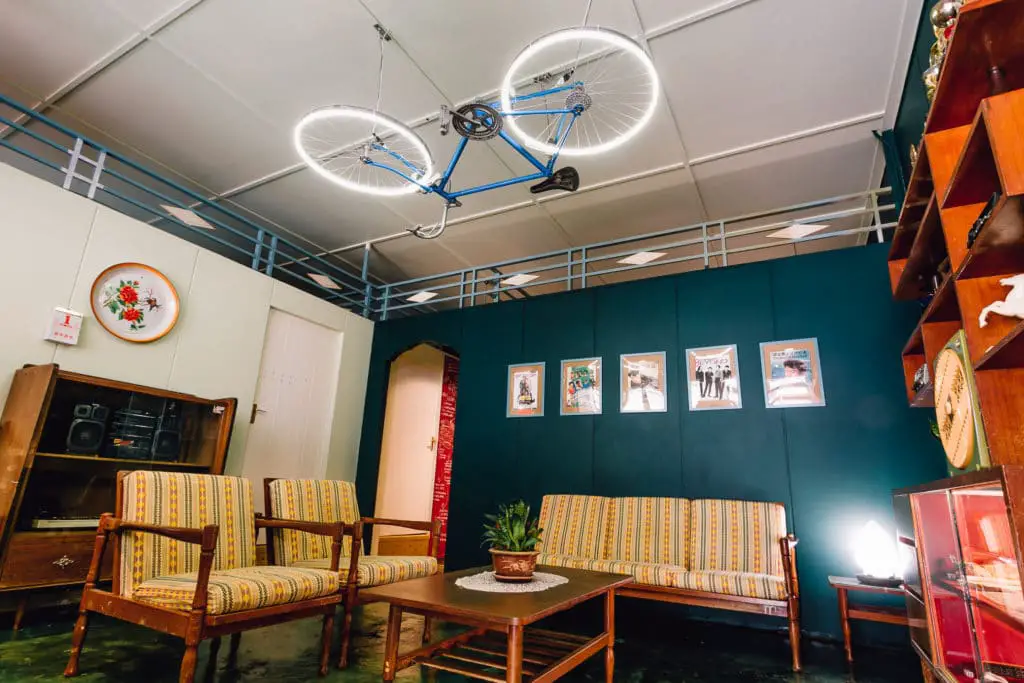 Oh yeah, the bicycle was an important memory for the owner of the house. The son used the bicycle to attend classes, tuition and school. Sadly it has been abandoned since then. It has become rusty.
I felt that the good memories should be retained in the house so I have asked the owner for the permission to use it and convert it into a light for the main living hall.
The hanging bicycle light was positioned in line with the trophies to bring back the great memories happened in the house back then.
13) Can you tell us more about the neighbourhood surrounding of Airbnb home in Kuala Terla? Any hidden gem to share?
My village also has a serene tea plantation trail that tourists do not know about.
14) What's your recommended food in your area?
Yes, believe it or not, my village has the best Chicken Chop in the whole wide world! No joke haha! Other food would be Kuala Terla Temple Eats and Poh Wan's Home Dining.
15) Any plan that coming soon in near future?
Ahh… I need to travel a bit before working on the next one 😉
Pictures credit: Heahtitude & Wogoxette Upstairs by Bryan
After learning more about this destination and its many intriguing details, the home's authentic aesthetics, cosy interior and revitalising atmosphere has probably gotten to you (in a good way, of course).
Interested to experience it for yourself?
Woxogette Upstairs has an active Facebook page where you can find extra details about the homestay and if you're interested to know more about this place as well as booking rates, these are the contact details so you can get in touch directly or find out more below
P.S. Do you have any unique Airbnb/lodging to share with us? Comment below and we'll reach out to them!
P.P.S This is not a paid advertising, all the interviews are done by invitation only.
P.P.S Check out our collection of unique lodgings and add them to your wishlist!