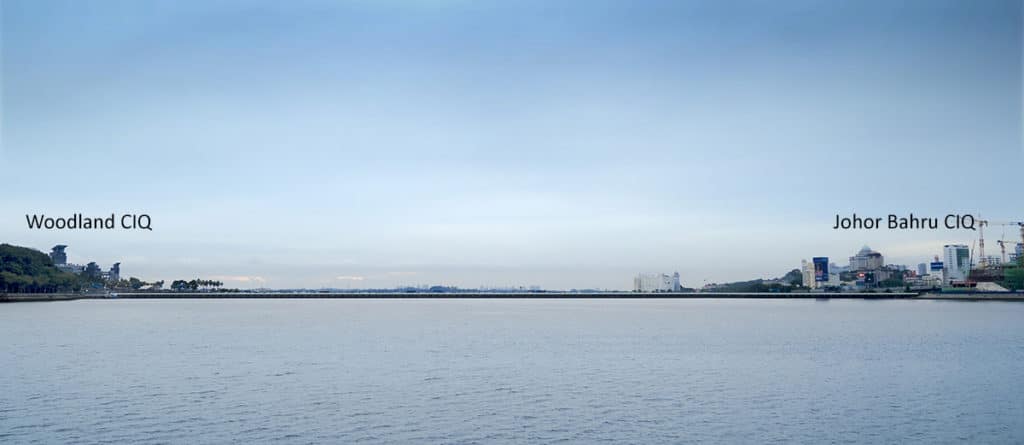 Travelling from Singapore to Johor/Johor Bahru downtown through the causeway link can be tedious and time consumption if you don't plan properly, It's quite complicated nor challenging for the residents and travellers as the journey will need you to move around from walking, taking bus, and customs clearance for both side of the country!
There are more than 400,000 daily commuters travelling to work, study and leisure. So it would easily take you 1-2 hour journey of the queue for public bus and cross the 1KM causeway over the Strait of Johor. Especially during the festival and holiday season it will add-on your time to 3-4 of hours!
There are two ways crossing by land over into Malaysia with public transport, Causeway Link at Woodlands and Tuas Link. Usually people are taking public bus from Kranji MRT and alight at the SG Checkpoint(CIQ), it usually take you longer time due to the road traffic congestion. 
If you plan to go during the non-peak hour then you may consider taking the direct bus to checkpoint from the Kranji MRT station.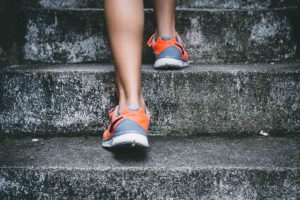 During the journey you will need to walk and stand a lot, so we advise to wear as comfort as possible like wearing a pair of sport / running shoe.
If you carry a large size luggage and bulky item, we'd advice you to take a Grab ride to the Woodlands Train Checkpoint instead.
Below is the fastest route guide as it's base on our personal experience travel between Johor Bahru and Singapore by public bus from the Woodlands Bus Interchange. This is located in the northern part of Singapore, near the Woodlands Checkpoint.
Here's the guide below of how to go to JB from Woodlands by bus: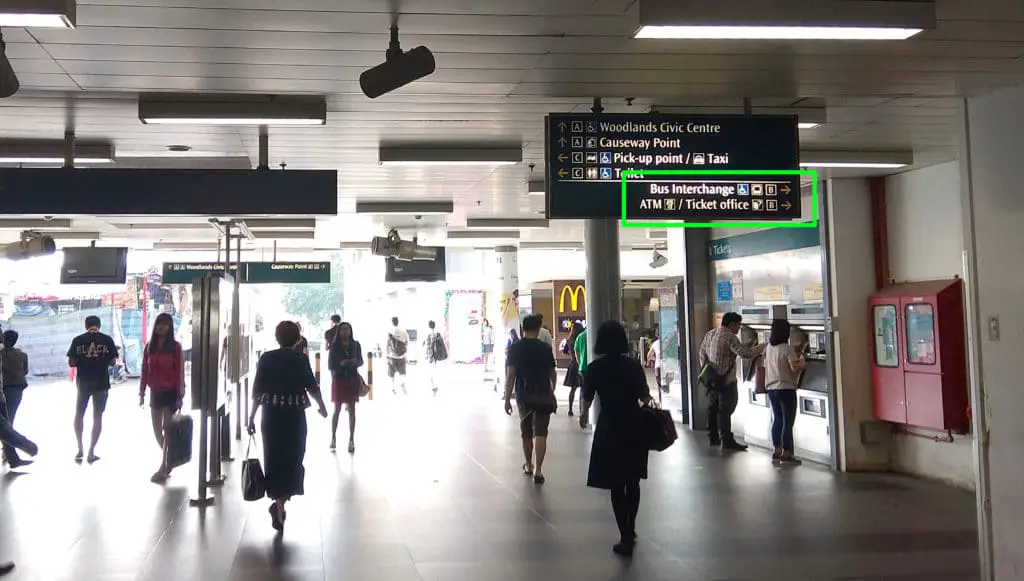 Journey start from Woodland MRT after you exit the MRT gantry turn right walk towards to the bus interchange.
After you take the escalator down and for the bus queued of 912 & 912B.
It usually takes about 20 minutes bus journey to the Woodlands Train Checkpoint.
Upon you arrived at the Woodlands Train Checkpoint then walk about 10 minutes to the immigration clearance.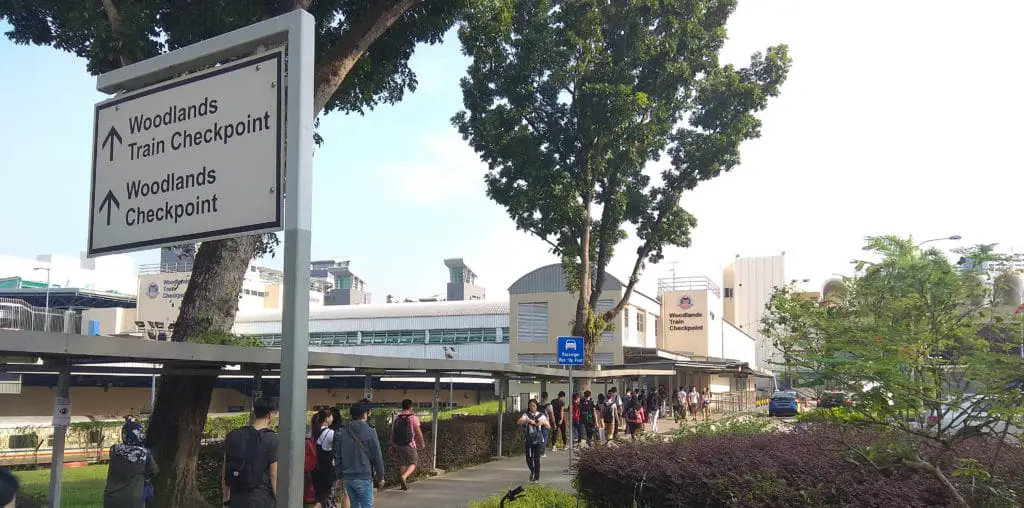 After immigration clearance then you take the escalator to go down to the bus platform and take any bus 160/170 or 950 for SGD$1.40 cash ( FREE for ezlink card holder) or the CW1 (Yellow Bus by Causeway Link) cost SGD$1.5 cash only.
When you reached the Malaysia customs & immigration checkpoint, follow the crowd to the immigration clearance at 2nd level.
*Hot Tips
If you're holding Singapore Passport you can use the automatic gate lane to do clearance.
After the passport clearance then you walk about 5 minutes towards the sign of "JB Sentral" and you will see City Square mall via link bridge.
Basically the whole journey takes about 1 hour or less during non-peak hour, or could be up to 4 hours during holiday season! So plan ahead your time with our FREE comprehensive time table guide below to estimate the traffic condition.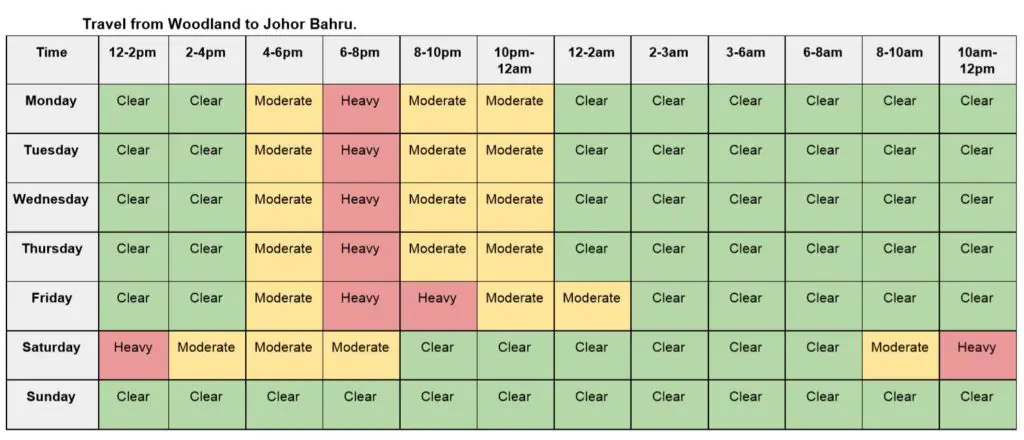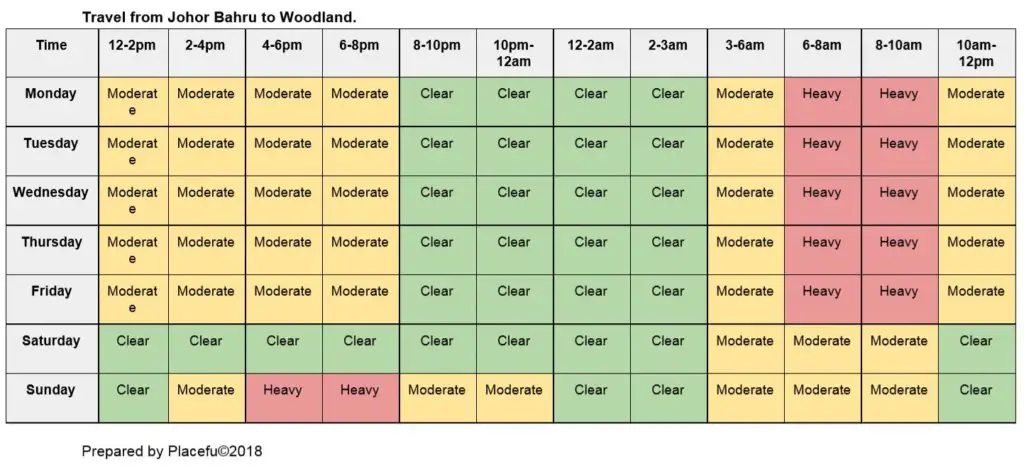 The time table guide below is base on our personal experience and analyse the traffic conditions data from checkpoint.sg
Please keep in mind that this is based normal days analysis, during the holiday season, public holiday and other circumstances may be affected.
For more comprehensive Bus services info on How to Go JB from Singapore by bus click this link.
Alternatively, you can book a Bus, Train, Ferry and Car Rental service with EasyBook.

We hope that this guide can help you to plan your time better and wish you have a pleasant journey!
Looking for a unique place to stay or eat? Check out the featured place below