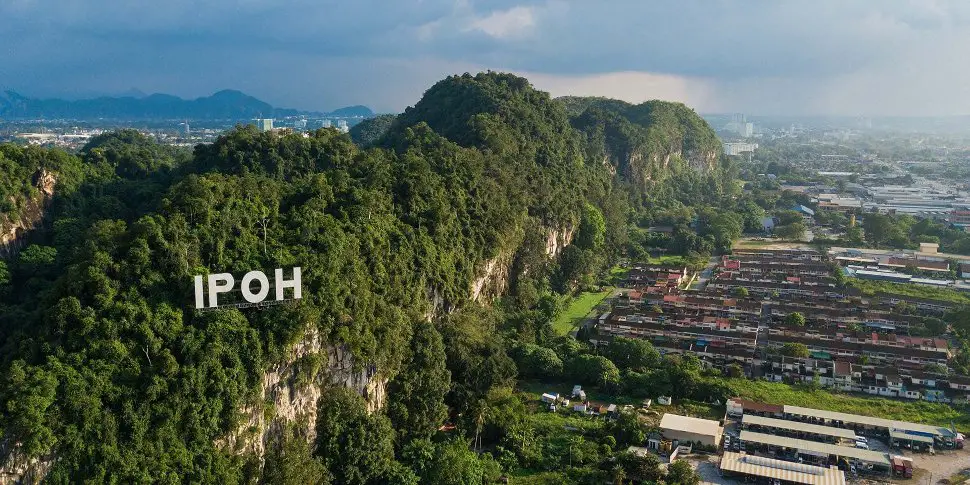 Ipoh, the capital of Perak and the fourth largest city in Malaysia lies approximately 200 kilometres away from Kuala Lumpur.
Starting off as a simple mining village, Ipoh has flourished into a humble city filled with unique colonial buildings and a number of attractive tourist attractions.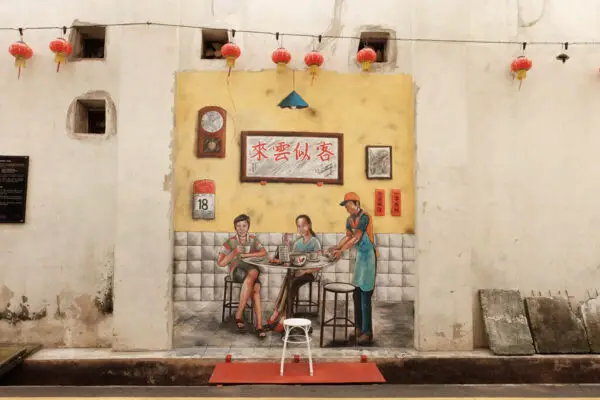 Aside from the eye-pleasing murals adorning the walls of the worn-out shop houses, Ipoh is also known for its abundance of local street food—the city is in fact named Malaysia's food capital, second only to Penang.
So, what exactly are the popular foods in Ipoh and where can you find them? Continue reading below to discover them all.
How can you say that you've travelled to Ipoh without trying out the popular Ipoh white coffee?
Just as its name suggests, this rich and aromatic coffee originated in Ipoh, Perak and has a history traced back to the 19th century. 
Known for its distinctive roasting, brewing, and stirring techniques, this coffee is often served with sweetened condensed milk which could reward you with a nice balance of sweetness and bitterness of the coffee itself. 
So, where exactly can you get the best cup of Ipoh white coffee? Here are our two top suggestions:
Sin Yoon Loong White Coffee Shop
Located in Jalan Bandar Timah, Sin Yoon Loong can be found right on the opposite side of another kopitiam named Nam Heong Coffee Shop (they also serve great white coffee!).
Been in the industry for over 80 years, this is a favourite spot for locals and tourists alike. Pair up the hot cup of white coffee with a piece of toast and some half-boiled eggs—you'll surely leave the coffee shop with a happy tummy.
Situated in a vintage bungalow on Jalan Windsor, Chang Jiang White Coffee is definitely a must visit especially for white coffee lovers!
Known for its thick and frothy white coffee, this vintage cafe has also been attracting visitors with its wide variety of delicacies—from steamed kaya bread to crispy wanton, signature noodles, soups, and even chicken feet rice! 
Dim sum is a popular Cantonese snack that has existed since at least a thousand year ago. Originated from China's Guangdong province, dim sum was initially served to Chinese travellers alongside a healthy cup of tea.
It was not until many years later that dim sum began to spread throughout the globe—including Malaysia! So, if you're wondering where you can find some of the best sets of dim sum, here are our suggestions:
This is one of the several halal certified dim sum restaurants in Ipoh that serves an array of dim sum sets—from seaweed and prawn siew mai to spinach mai, bean curd rolls, dumplings, cempedak buns, and hive yam puffs.
Don't worry if you're feeling hungrier than usual as this restaurant also serves heavier meal options such as fried shang mee, nasi lemak, and wanton noodles!
If you wish to try more unique dim sum options, then head to Hong Xing in Jalan Bercham Bistari. The restaurant's close proximity to the highway makes it a favourite spot especially for those who are on their way back to Kuala Lumpur.
Among the must-try dishes that you should not miss include their crispy taro dumpling as well as the lotus leaf wrapped sticky rice, hor yip fan. Hong Xing even offers an array of creative desserts such as their signature honeydew sago and dragon fruit jelly.
Like Dim sum, Tau Fu Fa is yet another one of the snacks that originated from China. Believe it or not, tau fu fa was first created in 202 BCE and it was actually unintentional!
It was said that the emperor's grandson was initially mixing soy milk with some other ingredients in hopes to create an elixir for immortality.
But, instead of a potion for longevity, he accidentally created a tasty dessert and immediately became a popular snack in ancient China.
However, tau fu fa is not only well-known in its country of origin as it has also gained popularity throughout southeast Asia including Malaysia and particularly, Ipoh! Here are some of the best spots in Ipoh that serve tau fu fa: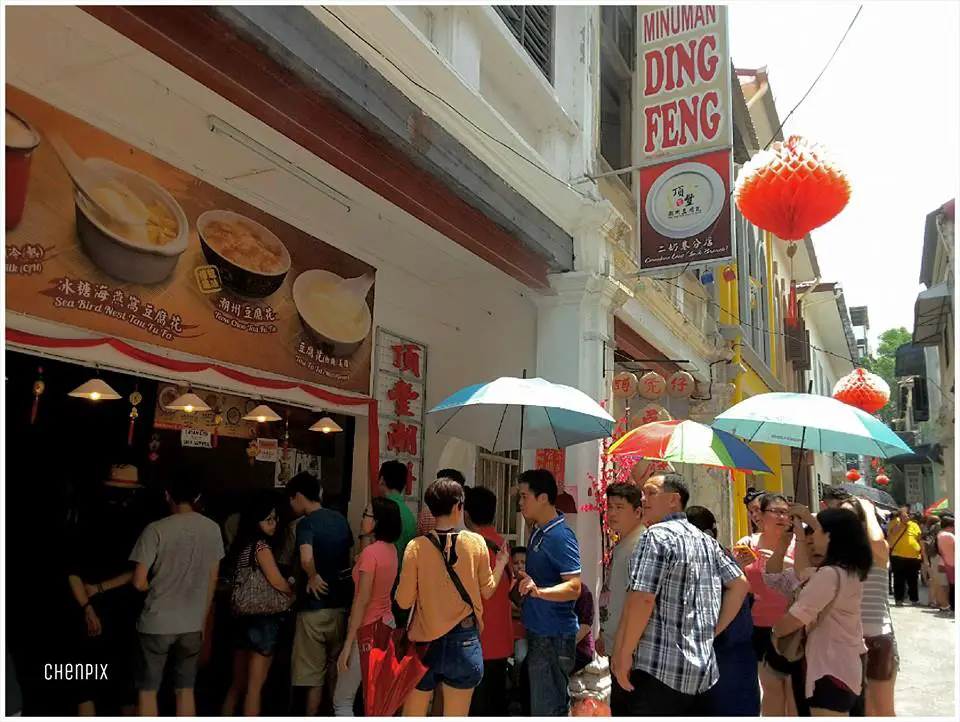 Concubine Lane is no doubt the most popular tourist attraction in Ipoh, filled with long lines of shops selling various trinkets and street snacks.
Along the artsy street, you can find an old shop selling mouth-watering tau fu fa! What's best is that they have various flavour options to choose from: sea bird nest, teochew, and brown palm sugar with black sesame.
If you prefer more toppings on your tau fu fa, then consider visiting Big Mom Beancurd which is located in Taman Jubilee.
Choose from dozens of extra toppings such as peanuts, red bean, grass jelly, and even pumpkin rice ball to accompany your silky smooth tau fu fa. To quench your thirst, don't forget to order their signature sweet potato soy milk!
Of course, one can never say they've visited Ipoh without ordering a plate of chee cheong fun at least once!
A little fun fact: Chee cheong fun was first introduced in Malaysia by the Chinese immigrants back in the 19th century and was typically consumed only with simple soy sauce and some sesame seeds.
However, today, this simple yet delicious dish is often accompanied by various combinations of sauces and topped with sesame seeds, fried shallots, and pickled green chillies. You can easily find local restaurants in Ipoh that serve chee cheong fun, but here are our top two:
Although this place might get busy especially in the morning, the wait is definitely worth it. While this eatery is most famous for their Hong Kong-style prawn and chicken chee cheong fun, they also serve different kinds of local favourites too—from dim sum to curry mee, char kuey teow, nasi lemak, and yong tau fu.
Canning Garden Chee Cheong Fun (Non-Halal)
Opens as early as 7 am until 11 am, this humble eatery has been a favourite spot for locals, especially those who have an undying love for a generous plate of chee cheong fun.
This place has been opening its doors for decades and offers a wide range of sauces and condiments to elevate the flavour of your chee cheong fun.
There are indeed so many scrumptious food options available in Ipoh, but you should never leave the historic mining town without a box of perfectly baked egg tarts!
The best egg tarts come with flaky crusts that are not so easily crumbled and creamy yet not so sweet fillings of egg custard. Here are a couple of places that sell egg tarts of that exact quality:
Nam Heong has several outlets in Klang Valley, but nothing beats the original outlet here in Ipoh! Operating for more than sixty years, many would vouch that the egg tarts from this place are the best.
The crispy and flaky pastry combined with the soft and creamy custards will definitely leave a warm smile on your face.
Ipoh Tart King (Non-Halal)
Located in Jalan Panglima, just a few minutes walk from Concubine Lane, Ipoh Tart King is no doubt one of the most famous pastry shops in Ipoh. They claim that their goods have zero preservatives and no artificial food colourings are used.
There are a total of five flavours of egg tarts that you can choose from; original, portuguese, pandan, cheese, and coconut. Aside from the amazing egg tarts, they also sell other pastries such as kaya and pork puffs. 
However, do keep in mind that it is better to visit early in the morning as their egg tarts are usually sold out by late afternoon!
If you're more of a sweet tooth, then a good plate of Ipoh's renowned caramel egg custard can never go wrong.
The pudding's cold and extremely soft texture is what makes it unbelievably good—especially during hot weather.
Although there are several places that serve this sweet dessert (New Holly Wood serves them too), below is our favourite:
Thean Chun Coffee Shop (Non-Halal)
Situated in an old shop house, this classic Chinese eatery has been operating since 1944.
They serve a great number of tantalizing local staples (some suggest that their pork satay is the best), but they are most popular with their signature caramel egg custard.
Its silky smooth texture causes the custard to easily melt in your mouth and its perfect level of sweetness will surely leave your jaw on the floor. So, don't forget to check this place out whenever you're in Ipoh!
Other than local street food and egg tarts, Ipoh is also known for Pomelo, a highly nutritious citrus fruit that tastes almost like a grapefruit, but only sweeter!
You can get them for yourself to enjoy or bring them home and give them to your family and friends as souvenirs—they'll surely know you just got back from Ipoh. There are of course, dozens of stalls selling this nutritious fruit, but below is one of the best places in our opinion:
GoChin Tambun Pomelo Agro Farm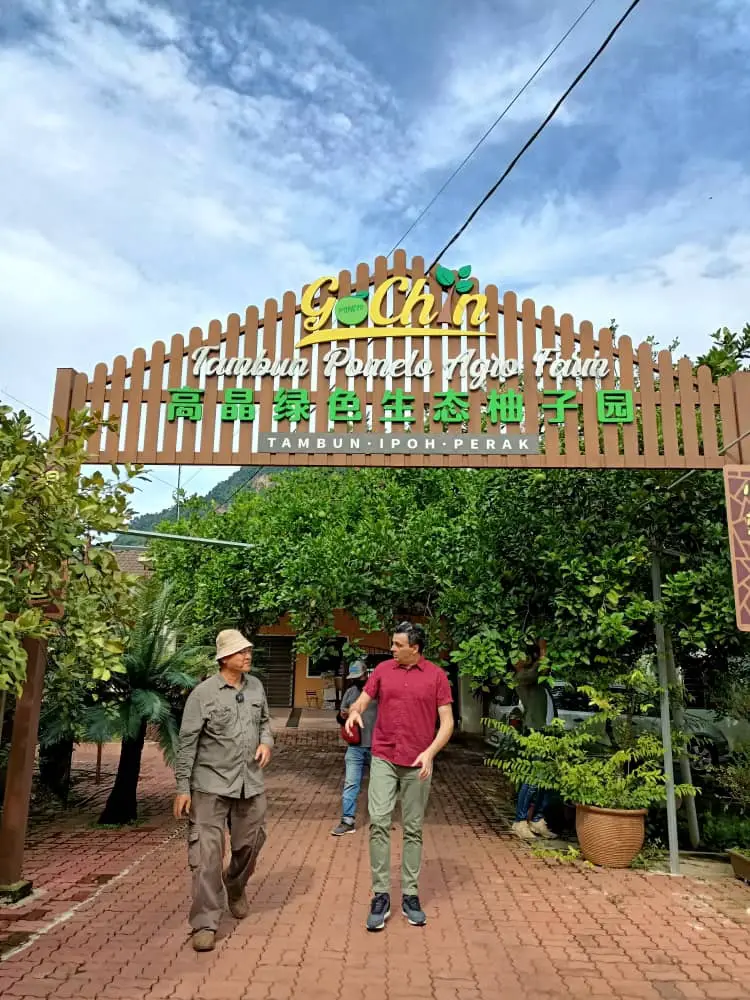 Located in Tambun, this pomelo farm is one of the best options should you're planning to get your hands on the best quality of pomelos.
Not only do they have pomelos, but they also sell a wide variety of other fruits such as guava, starfruits, and even soursops!
Located in Tambun, this pomelo farm is one of the best options should you're planning to get your hands on the best quality of pomelos.
Not only do they have pomelos, but they also sell a wide variety of other fruits such as guava, starfruits, and even soursops!
If you have some time, you can even visit the pomelo farm itself and take a closer look at how they are grown.
Words can never be enough to describe how colourful and rich the food culture is in Ipoh.
Whether you're an avid food lover, a simple traveller, or even someone who's on a business trip, Ipoh can surely charm you with its abundance of mouth-watering delicacies.
From small portions of dim sum to sweet caramel custards and juicy pomelo fresh from the farm—you can have them all!
Disinfectant Essential Items (Hand-picked!)
As you know we're going to live in the post-covid world. So getting the essential sanitise products with you when you travel are part of our life.
Here is the list of curated disinfectant products with high rating and ready stock in Malaysia without you spending time to search for the best one on the market.
Disclosure: This post contains affiliate links. If you click these links to purchase the product we may earn a commission without extra cost to you. We carefully select the best and all products sold by high rating seller.