Trying to decide what to have for breakfast in George Town, Penang? 
Penang island may be small. However, food-wise, it packs a punch and is likely high up on the list of favourite food havens for many Malaysians.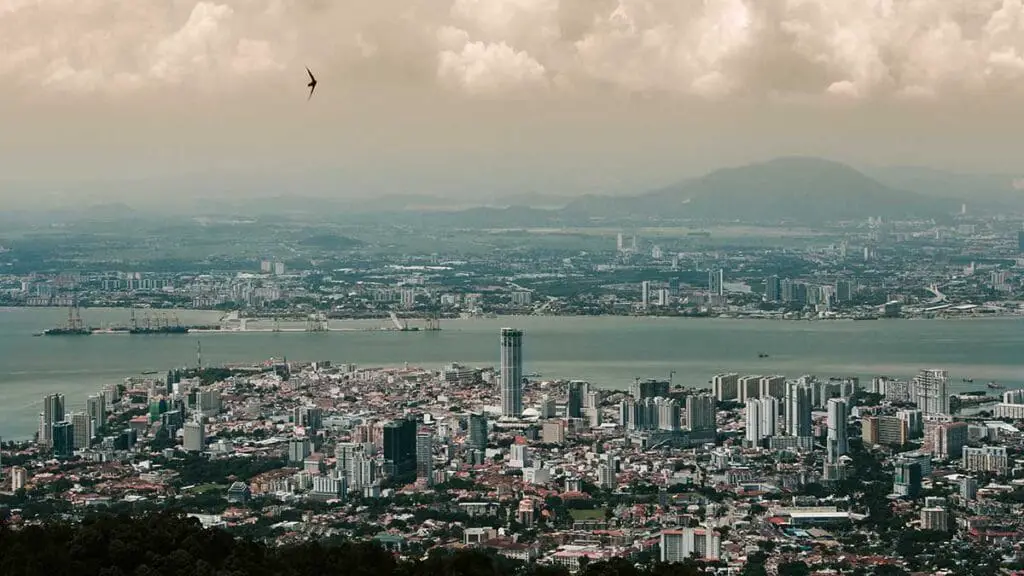 This little island has so much to offer, from conventional kopitiams to street-side stalls. It's hard to keep something a secret from fellow food-obsessed Malaysians, so don't be surprised when you find a crowd.
They say breakfast is the main meal of the day. So why not delight yourself at the start of the day with a sumptuous, nutritious meal? Here are just a few great Penang breakfast spots to fill your tummy for the day ahead.
List of Breakfast spot in George Town Penang
Mugshot Cafe / Rainforest Bakery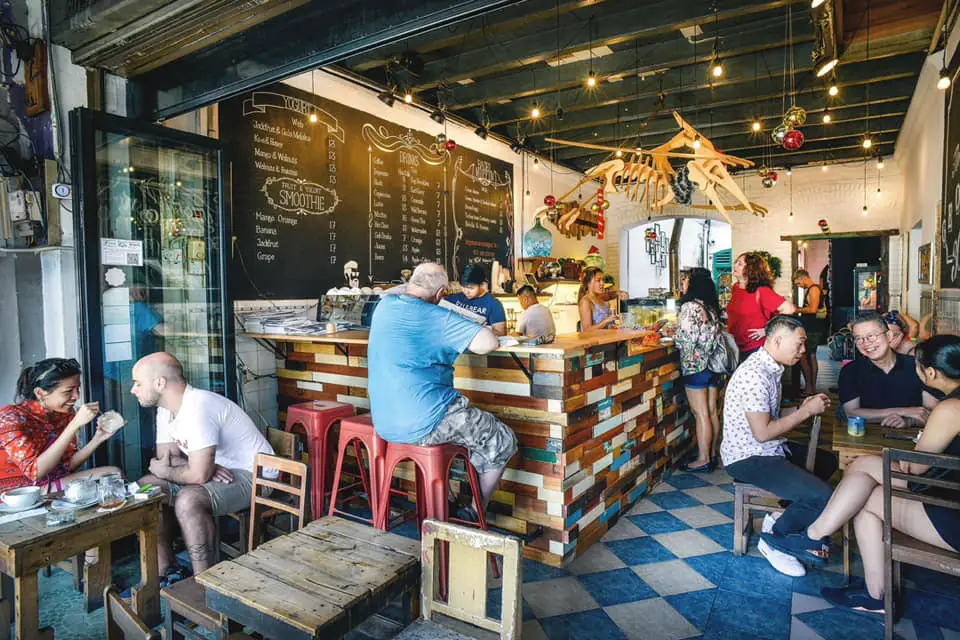 Fancy wood-fired breakfast or generously sized croissants for breakfast? Look no further than Mugshot Cafe and Rainforest Bakery, which in our humble opinion, are not-to-be-missed breakfast spots when you're in Penang!
Mugshot Cafe and Rainforest Bakery are considered two different shops, but they are located right next to one another so local patrons and tourists alike tend to order from both sides.
Aside from being one of the popular cafes to visit while at Georgetown (thanks to the mugshot photo-taking corner), Mugshot's breakfast prepared using wood-fuelled oven and Rainforest Bakery's yummy range of perfectly baked croissants, cakes and sandwiches will awaken your sleepy senses from the very first bite.
All that's left is to wash down your food with Mugshot Cafe's coffee or smoothie to complete your most important meal of the day!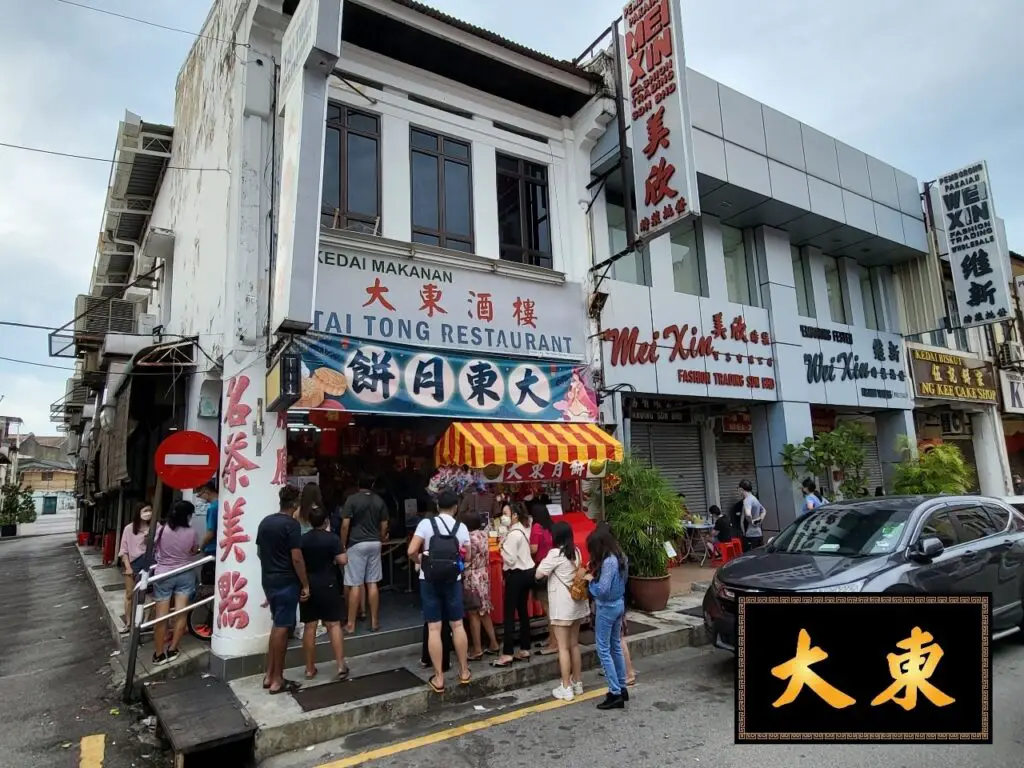 One of the oldest dim sum establishments in Penang to date, Tai Tong Restaurant still stands strong and lively as a breakfast spot that locals and tourists flock to for a mouth-watering dim sum experience.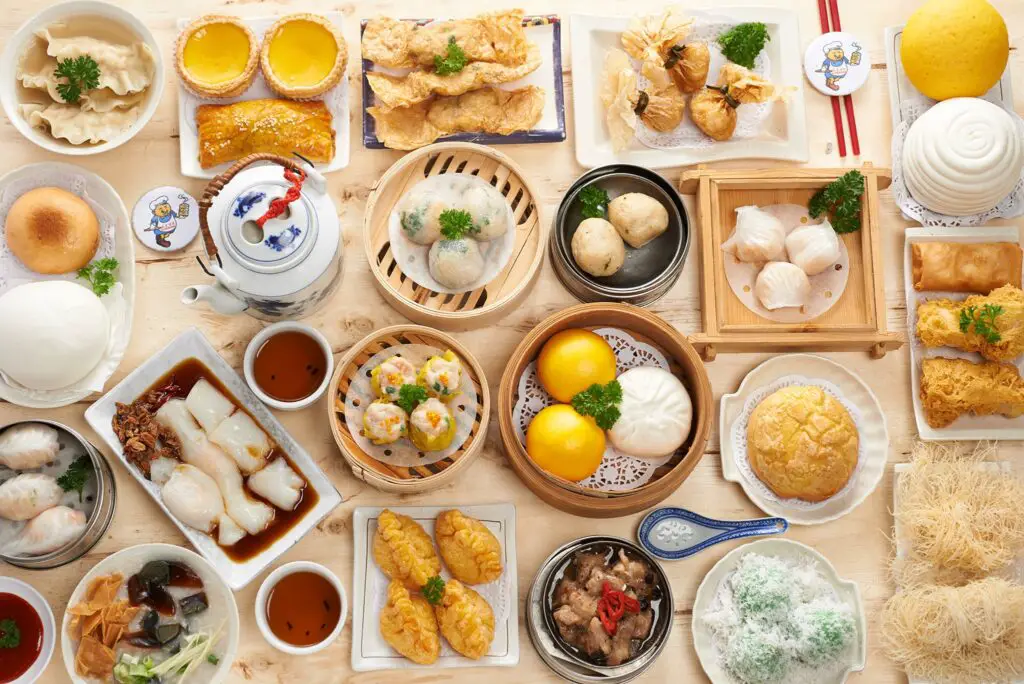 Who doesn't love it when the restaurant's service is fast and the food is good? We definitely love their siew mai, prawn rolls, egg tarts and molten egg custard buns here! Be forewarned though – you will be spoilt for choices with their extensive menu!
Argyll Road Roti Canai dates back to 1955 and is one of the oldest restaurants in George Town. Since then it has grown from its origins as a small street stall to a full shophouse.
The staple breakfast in Malaysia is eaten soaked in a curry of your choosing, such as chicken, beef or mutton. To top your roti you can also order a sunny-side-up egg.
So, look forward to getting energized in the morning by tucking into a full breakfast.
Another popular breakfast cafe in Penang, Urban Daybreak is a familiar brand among Penangites, serving hearty breakfasts (or brunches, if you are a late riser) to kickstart your day. Not surprising, since they have already long made a name for themselves as breakfast experts.
Ever since their relocation to Bishop Street, patrons get to enjoy dining at a cosier, more spacious space with more parking.
Some of the must-try breakfast menus here include Urban's Really Big Breakfast, Cauliflower and Arugula Bowl and Avocado Smash.
The Coffee Shop Sin Guat Keong
You might have heard of Gurney Drive, but have you heard of Kimberley Street? This renowned stretch of George Town is famed for its fantastic local flavours and night market.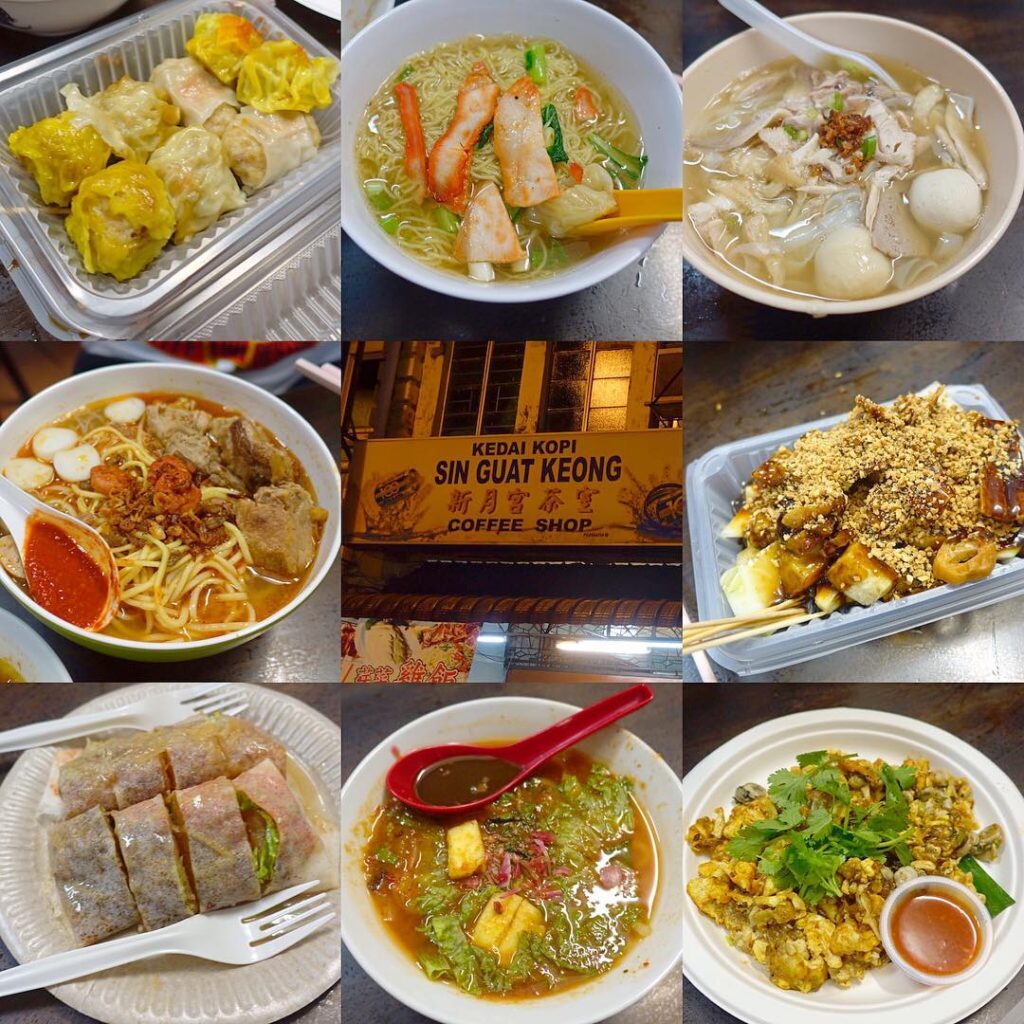 Equally impressive though are the choices for breakfast. This spot serves delicious dishes such as Chee Cheong Fun and Char Koay Teow. 
They even have a dessert stand, and you can order from other nearby stalls, too.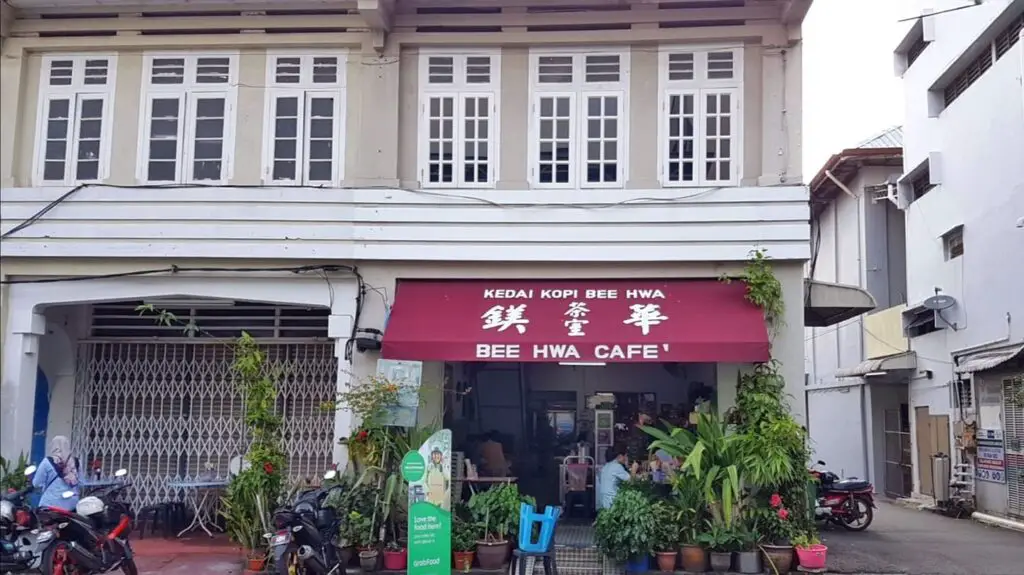 If you are looking for a halal breakfast spot in Georgetown, we definitely recommend Bee Hwa Cafe. No pork, no beef, no alcohol, this kopitiam is one of the oldest brekkie spots in town established since 1992.
Grab your favourite kopi along with local delights such as Char Koay Teow, Sang Mee, Koay Teow Th'ng, Penang Curry Mee for breakfast – the best part is that they taste like authentic Chinese versions of the food except they are cooked using halal ingredients!
Perhaps you want a simple nasi lemak for breakfast? Kedai Nasi Lemak Ali is your man – this nasi lemak stall along Beach Street is famous for its affordable, generous yet yummy nasi lemak offerings.
Choose your favourite among the five flavours from fish, anchovies with hard-boiled egg, salted fish with hard-boiled egg, squid and prawns to add to the rice.
The sambal is just irresistible, which is why their nasi lemak remains highly memorable to those who have tried it at least once!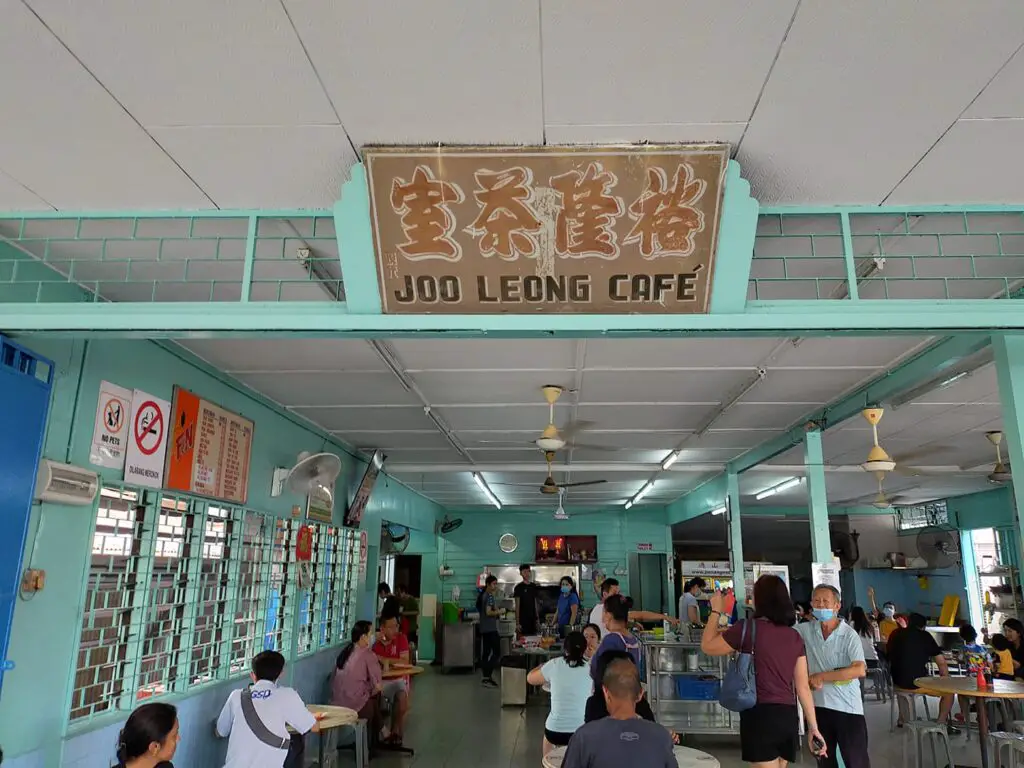 Joo Leong Cafe is a popular spot to have breakfast, especially for people working in the area near Bayan Lepas or those flying in the morning from Penang International Airport.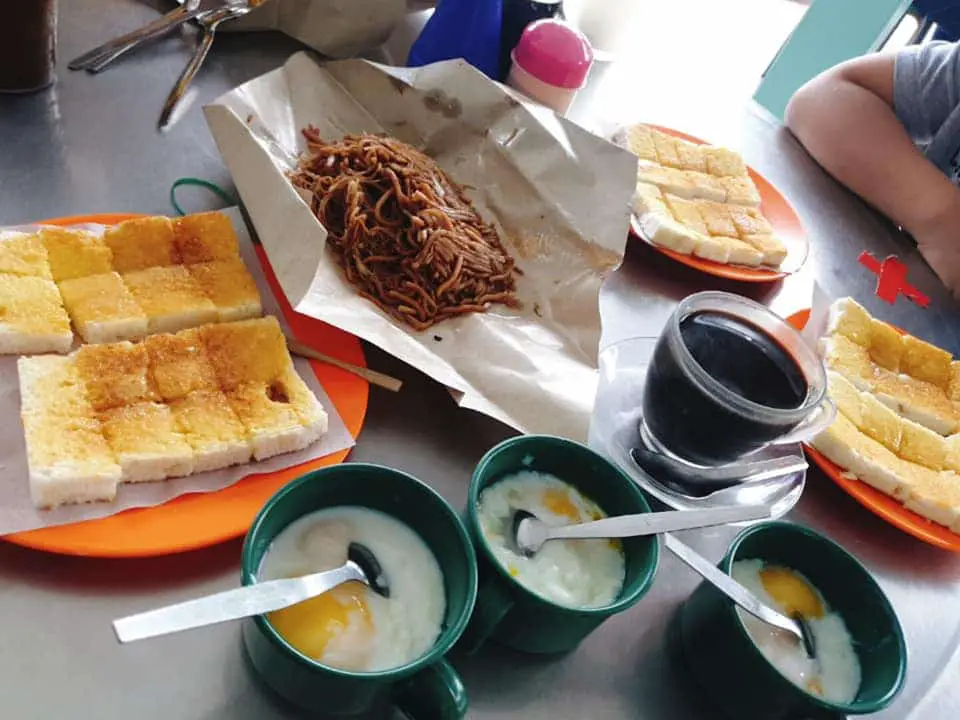 It is a quaint little coffee shop located in Kampung Sungai Tiram. Just as short as 5 minutes ride from Penang International Airport.
They offers Noodle, Toast, Coffee and Nasi Lemak. Simple yet tasty food favoured by many locals here in Penang.
Instagrammable Cafe and Lodging in George Town
Things that you need when you're on-the-go (Hand-picked!)
Make your travels convenient and enjoyable with these essential products by your side! We curated the products that are high rating and ready stock in Malaysia without you spending time to search for the best one on the market.
Disclosure: This post contains affiliate links. If you click these links to purchase the product we may earn a commission without extra cost to you. We carefully select the best and all products are shipped from the local by high rating seller.