Most of us have thought about staying in a caravan, a moving van or something similar as a child, but some students and staff from Universiti Malaya and their partners have turned this idea into reality!
Today, we feature Rumah No. 2, a bus from Universiti Malaya repurposed into a cozy, energy-saving Airbnb!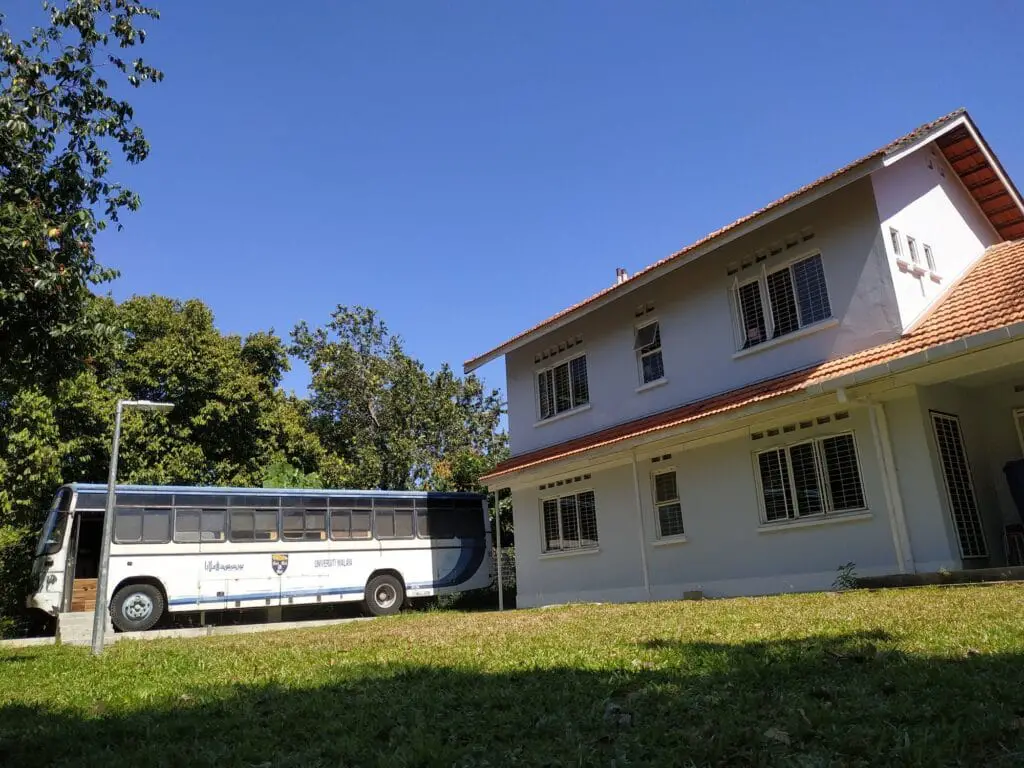 The exterior may not look like much, since it was maintained as it was, with the bus windows still intact. However, all the features of the bus are well-thought out, allowing natural lighting, water-saving features and more.
While the bus is pretty much fixed in one location, the available facilities nearby make it easy for Rumah No. 2 guests to entertain themselves at little to no cost. 
We're not going to spoil it here just yet, but let's just say that most of us already know about the library and museums located within UM premises.
Let us hear directly from the people in charge of Rumah No. 2 to find out how this unique guesthouse project started, some of their best features and much more!
Converted Bus Airbnb - Rumah No.2 | Interview Q&A
1) Please introduce yourself and the team members involved in your campus bus project.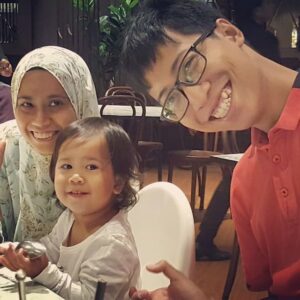 Hello, I'm Siti Norasiah Abd Kadir. Many people are involved in this bus restoration project. 
From Universiti Malaya's side, we have architects and engineers from the Department of Development and Estate Maintenance (JPPHB) responsible for interior designing and supervising the electrical and mechanical work. 
We also have the Water Warriors and The Rimba Project members; both of which were initiatives under UM Sustainability and Living Lab Secretariat (UMSLLS). We worked closely with JPPHB to design and make decisions for this project. 
At the moment, Affan Nasaruddin and I are the project officers of the Water Warriors; We are currently managing, maintaining and hosting the bus as an Airbnb.
2) Please tell us about the background of the campus bus as well as the house on the same premise.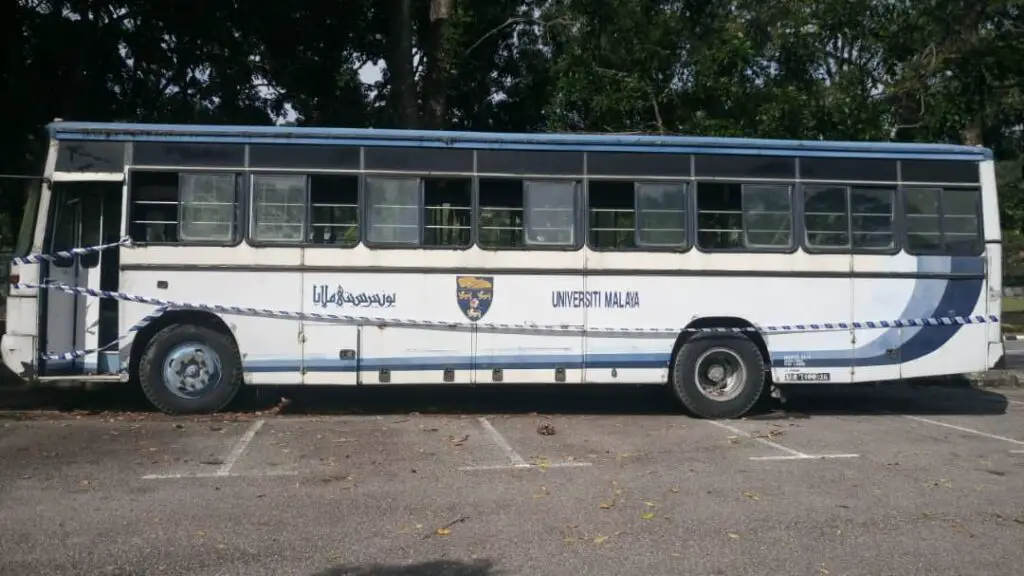 The converted UM bus is one of the oldest buses on campus. There were other bus designs before this, but all of them were sent to junk yards. Keeping this bus meant preserving part of UM's history.
When the story about the bus first went viral, many staff and students reminiscenced about being a passenger in the same bus.
He called us and asked if we wanted to do something with the bus, as he felt that it was a waste to dispose of the bus when it could've been repurposed into something else. The rest of it is history.
He called us and asked if we wanted to do something with the bus, as he felt that it was a waste to dispose of the bus when it could've been repurposed into something else. The rest of it is history.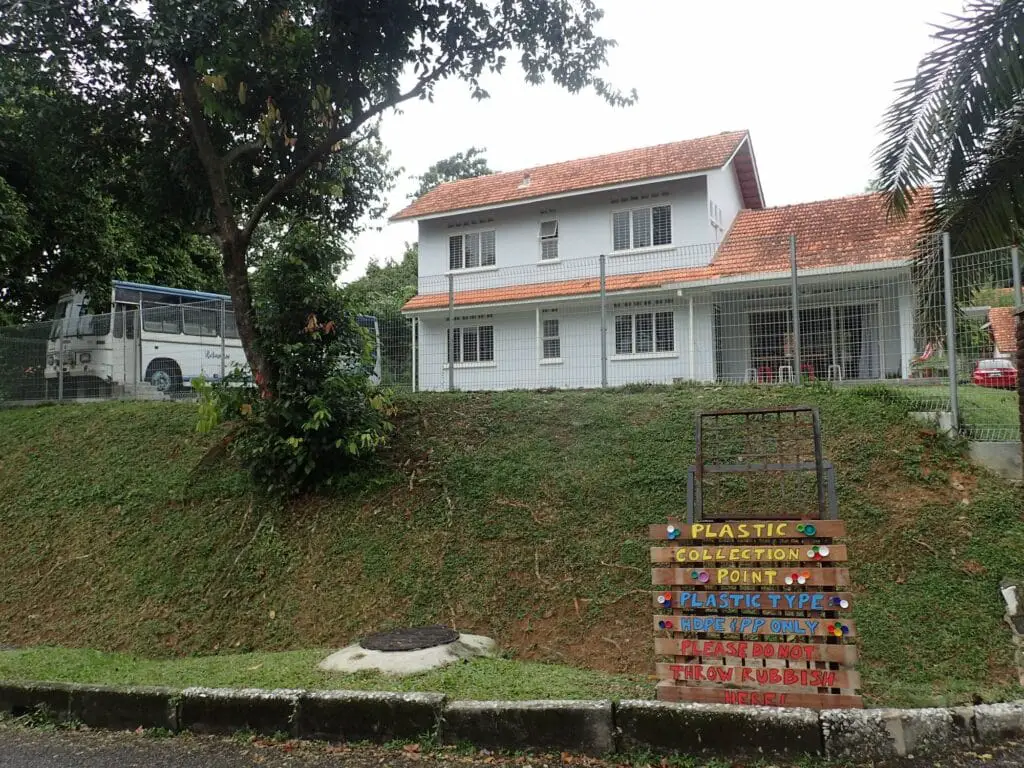 In case you haven't guessed from the name, "Rumah No.2, Universiti Malaya" is a property of UM.
There are many Rumah Kediaman Universiti (RKU) bungalows here at Seksyen 16, PJ, which were originally meant as an accommodation for new lecturers. 
However, many of these bungalows are now being used for research purposes, including ours. "Rumah No.2" is currently managed by Water Warriors, a water management initiative under UM Sustainability and Living Lab Secretariat (UMSLLS).
Besides our work on water bodies conservation (such as lakes and rivers) and water consumption reduction in campus, we also use Rumah No.2 for urban farming, gardening, recyclables drop-off for nearby communities, and as an office.
Another interesting activity that we do at Rumah No.2 is our upcycling workshop inspired by the Precious Plastic movement. 
Here, we convert single-use plastic such as bottle caps, detergent bottles, food containers etc. into new products.
If you rent the bus, you can find many decorations inside the bus made from single-use plastic items such as clocks and pot tiles. Guests may also make a purchase if they're interested.
3) Why did you decide to convert the old bus into a lodging rather than for other usages?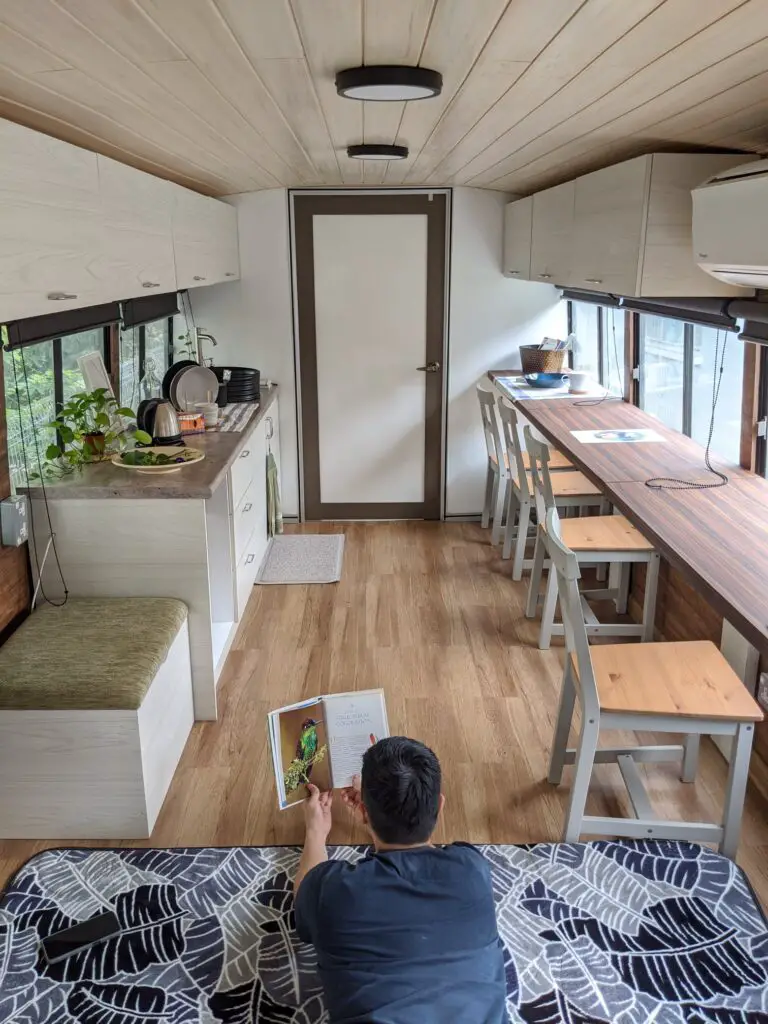 We would have used it for other purposes if we had more space and more buses! 
We've had many other cool ideas, such as setting up a nursery garden inside the bus where people can learn about plants; setting up a cafeteria (this will require an external party to manage), or even creating a public library.
We finally decided on the lodging to generate some income for our campus environmental activities and manage the bungalow.
The bus can also be used for environmental education classes, hosting meetings, mini birthday celebrations/gatherings and more.
4) How long did you take to refurbish the bus? Did you face any challenges during the restoration process?
Rumah No.2 is located at the corner of the road so it was impossible to "drive" the bus in using a tow truck.
They had to use a crane to lift up the bus into the house compound. And we made sure that the crane was long enough so that the surrounding trees were unharmed.
Some parts of the bus that were rusty had to be removed (we had initially wanted to keep the bus driver seat so people could pretend to "drive" the bus but this was not possible).
It took about 6 months for the bus renovation, but there was also a long period of time for planning beforehand and quality check afterwards.
Many people also asked us why the exterior of the bus was not renovated. The answer to that would be because we wanted to retain the image of the bus with UM logo and design as part of preserving its heritage.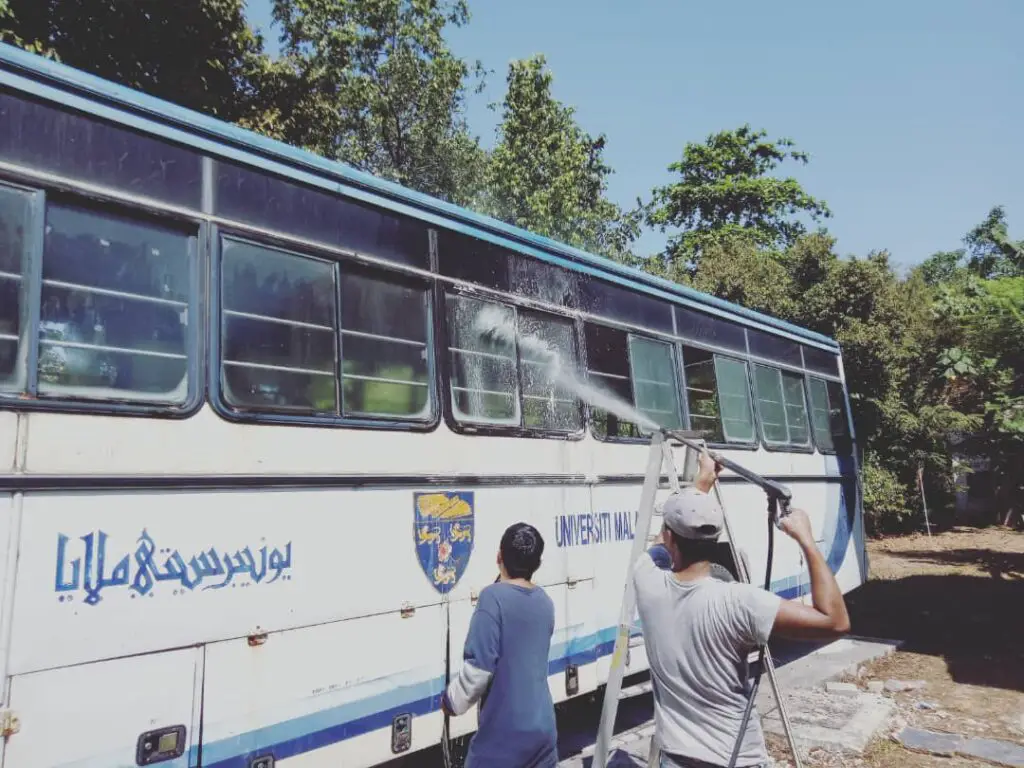 5) Can you tell us more about the interior design of the bus? What does your Airbnb theme represent?
The architect for this bus, Puan Nurul Husna Bt Abd Rahman from the Department of Development and Estate Maintenance (JPPHB) UM, suggested a contemporary decoration style to reflect simplicity and sophistication.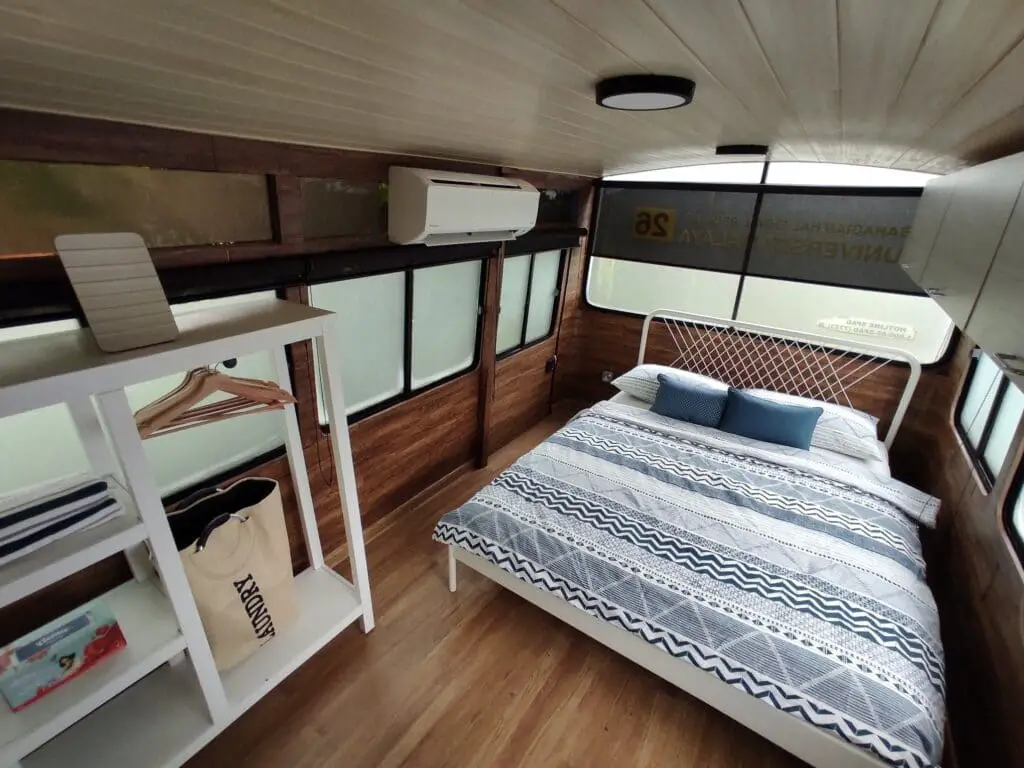 We also wanted the bus to be as sustainable as possible. So, we used inverted air-conditioning which saves more energy, created a simple water filtration system for the greywater from the sink and retained all the windows in the bus so guests can enjoy natural sunlight (which also saves electricity). 
We also maintained all the surrounding trees so that the area stays shady and decorated the bus using upcycled single-used plastic products.
6) Are you the one who welcomes the guest personally? Any co-host/helper to assist you?
I'm usually in charge of communicating with our Airbnb guests, while Affan, who also works with Water Warriors and is the co-host, helps with bus maintenance.
All team members are involved with cleaning. We allow guests to self-check-in, so we provide guests with a manual before their arrival.
7) Can you tell us more about the surroundings around Rumah No.2? Any activities or hidden-gems to share?
8) What are some of your recommended foods near your place?
The house opposite Rumah No.2 is actually a small restaurant which serves delicious Nasi Kandar! So you can easily walk there for breakfast or lunch. Also within walking distance is KFC and a rojak and cendol stall. 
About 8 minutes' walk from the house, there's Mahsa Avenue, which has Mercearia Neighbourhood Grocer, Pokok Cafe, a food court and many other shops.
There are also many restaurants in Universiti Malaya which serves affordable food. Feel free to explore yourself as there are too many to name!
9) So far, have you met any unforgettable guests that make a great story to Rumah No.2?
Guests have used the bus space differently than we initially intended, and we love it when they do! Some used it for mini gatherings, birthday parties, or even just to do some writing (they like the ambience of the place). 
Some even used it for photoshoots and making videos! Here's one video that we like:
10) Is there anything else you'd like to share with the audience that we didn't ask?
We have a pair of chickens and rabbits at Rumah No.2! This is a main attraction here for guests with children. Guests can feed them and even play with them.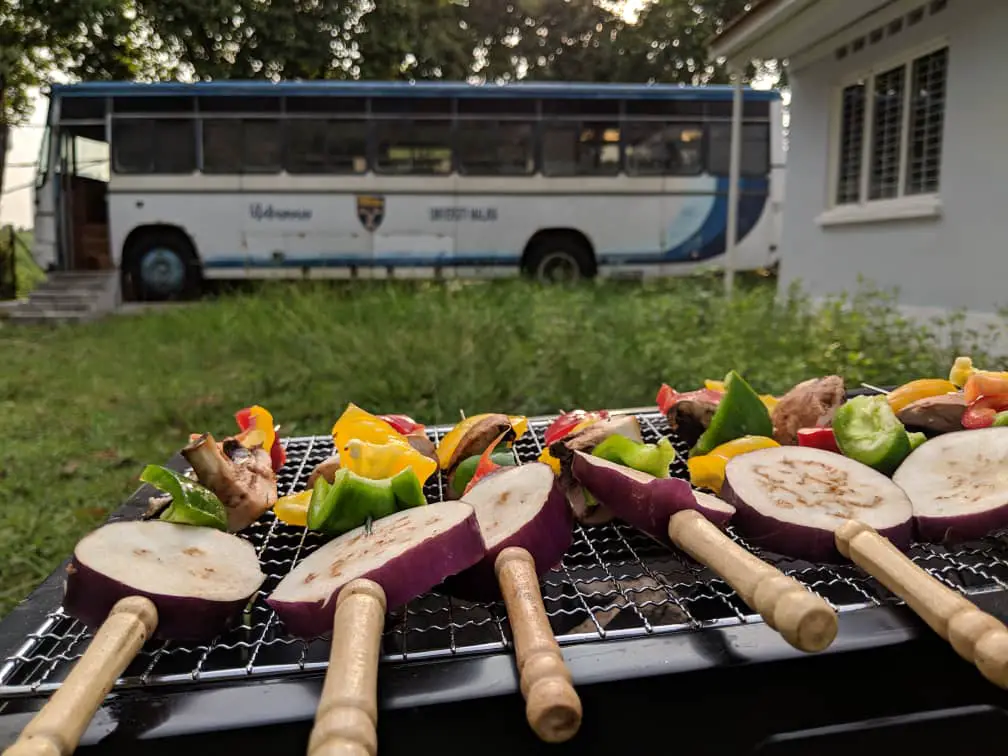 Guests can also use the space in front of the bus for activities such as badminton or football, or even rent our BBQ!
Judging just from the pictures, we are also tempted to visit Rumah No. 2 to experience a different working experience. It's great that Rumah No. 2 takes such an active initiative to create and maintain a guesthouse with available resources. 
We especially love the upcycled decoration items. It looks like UM provides much more than just a place for us to study after all!
Kudos to your team and yourself for being an excellent example of how green initiatives can be carried out while still attracting plenty of attention from the public. Cheers!
Find out more details about the converted bus on Airbnb
The house next to the bus is also listed on Airbnb
Check the rate and availability on Airbnb.
Disclosure:
*This post contains affiliate links. If you click these links to book a place we may earn a commission without extra cost to you.
*This is not a paid writing, all the interviews are by done invitation only.