If you're in Malaysia, a honeymoon package for a trip to Langkawi can include many interesting things for couples to do and experience.
Langkawi is somewhat of a natural paradise. You could even feel like you are in the most romantic place on earth while chilling in a small beach hut.
And when you add all of Langkawi's luxurious romantic options to that, you can look forward to leaving with the wonderful memories of the most romantic getaway you've had with your husband or wife.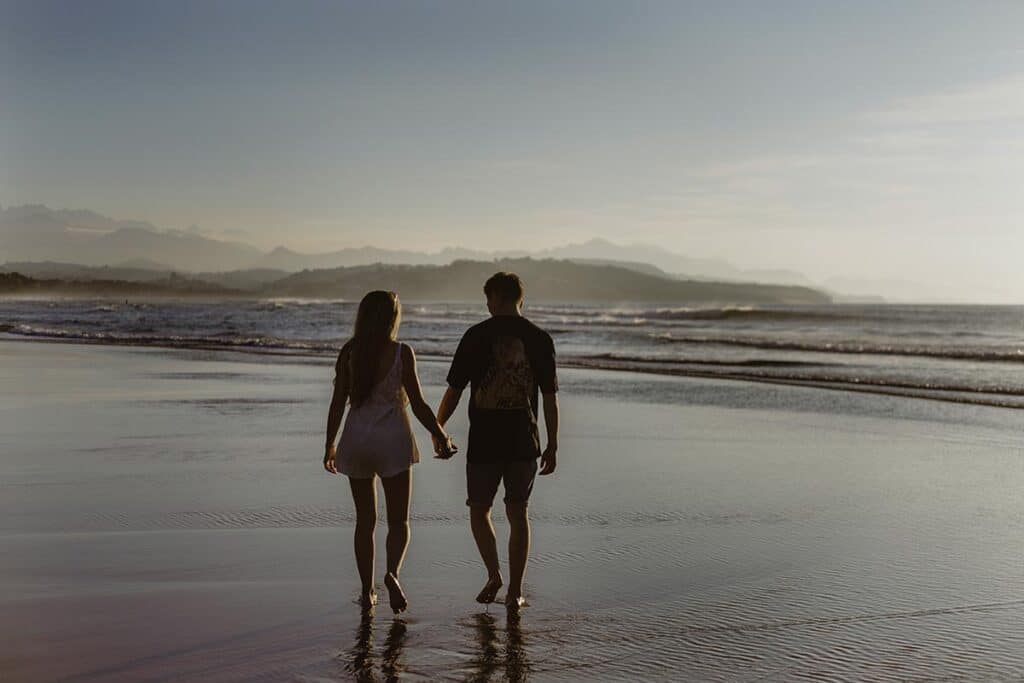 When it comes to honeymoons, people's tastes and preferences likely differ. Some people may just want to enjoy lying on a beautiful beach while others may want to engage in fun water sports.
A honeymoon is a fine opportunity for newlyweds to really get to know one another better and to spend time together in one of the most romantic periods of their lives.
So, if you're searching for a destination to celebrate togetherness, spend valuable time with your true love or spice up your relationship with your wife or husband, all without leaving Malaysia, you might want to consider these spots and activities in Langkawi.
Top 8 Places to Honeymoon in Langkawi
Take a romantic stroll across Langkawi Sky Bridge
Go on a stroll along the Langkawi Sky Bridge with your loved one. Suspended from a single pylon 82 m high at approximately 328 ft above ground, this is the world's biggest free span and curved bridge.
This allows you to take a bird's-eye view of the island's unexplored parts and even the best-known mountain of Langkawi, Gunung Mat Cicang.
Straight bridges all have the same end in sight but this gives you an ever-changing view of the sights as you walk through them – also great for taking lots of pictures with your loved one while having an intimate time with nature.
Spend time together at Datai Langkawi
Hardly anything compares to being isolated with the love of your life at one of the world's finest beach resorts in Langkawi!
Datai Langkawi is indeed the best romantic beach resort for newlyweds, honeymooners, couples or those seeking to escape their everyday lives.
This five-star beach resort in Langkawi provides full privacy, top-notch amenities such as a luxurious spa massage, breathtaking private beaches, waterfront dinners or beach barbecues, as well as private cruises for couples to enjoy the tranquillity of this place.
Go on a private island-hopping trip
Spend time on a private vessel which takes you to some of the most picturesque uninhabited islands in Malaysia.
Swim in Dayang Bunting's freshwater lake, snorkel off the gleaming white sand of Beras Basah Island in turquoise waters, and watch eagles soar overhead on Singa Besar Island.
Watch the sunset at Tengah Beach
The lengthiest stretch of beach here at Langkawi is Pantai Tengah, also widely recognized as the continuation of Pantai Cenang. 
While not as well established and inhabited as Pantai Cenang, the Tengah Beach can provide its visitors with a serene yet calming vibe.
With white sandy beach complimented by crystal-clear ocean water and captivating palm trees, beach lovers can find refuge here; away from the noise pollution of city life.
There are also a wide variety of attractions that can keep travellers busy from beach activities to shopping spots and great diners and hangout spots.
Pantai Tengah tends to be much less crowded than neighbouring Pantai Cenang but here the sunsets are as legendary as they are.
Visitors can explore the rock formations at the northern end of the beach for a private viewpoint over the ocean, bathed in a dreamy glow as the sun sinks beneath the horizon.
Have a hearty meal at the night markets
Langkawi's night markets attract a bustling mix of locals and tourists who show up around sunset to enjoy the cheap, delicious food. One can sample delicious local treats with as little as 25 cents. Every night the night market is held at a different place.
Due to the convenient location, the marketplaces in Kuah and Pantai Cenang are possibly the largest and most popular to tourists. Come a little before sunset, during the busy season to beat the crowds.
Although some treats are served in paper, such as nasi lemak, other options are served in plastic and Styrofoam containers.
Try bringing your own container or bowl. Kasbah traveller's café, located not far from the night market in Pantai Cenang will lend you reusable containers for night markets.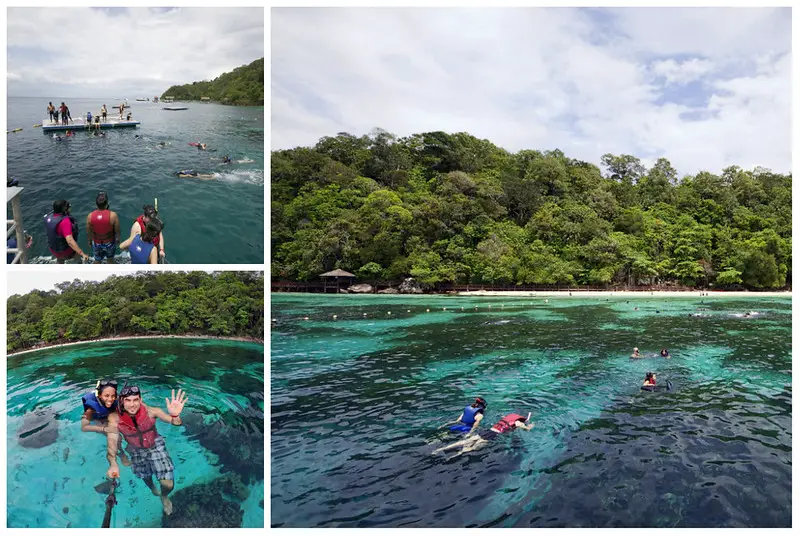 Since 1985, the location around neighbouring Payar Island has been a marine park so the coral is in a fairly good state. Old boats along with tires and other objects have been sunk to form a thriving artificial reef.
Day trips for snorkelling are a common way to get nearer to marine life. Catamaran sailing towards the island is a great option.
You can find an undersea observation chamber and enclosed deck for family members who aren't comfortable with snorkelling.
The park is home to a few simple picnic amenities including a toilet. On weekends, the four uninhabited islands attract a lot of tourists so try to go on a weekday.
Spend time together at the waterfalls
Image Credits: Mohd Fazlin Mohd Effendy Ooi via Flickr
The Telaga Tujuh Waterfalls (Seven Wells) can be found in the Northwest corner of the island.
If you are staying in Pantai Cenang or Kuah, the falls are inconvenient but many other attractions in the area make the journey worth the effort.
You can take a stroll to the cable car or the Oriental Village in fifteen minutes or less, if not too tired and wet after the falls.
There are two viewing areas to the waterfalls. The steep trail from the parking lot to the bottom portion only takes 10 minutes. Put your head under the chutes to cool down.
Fairly healthy visitors can climb the many steep steps to the seven pools. Swimming at the highest point is safer than it sounds, as long as you stay away from the edges, however for small children it is not very suitable. 
Take a romantic ride by biking around the island
Like most other Southeast Asian islands big enough for paved roads, it can be an amazingly enjoyable experience to rent a scooter and ride around.
Once away from Kuah (the main town) traffic and Pantai Cenang (the most popular beach), the interior of the island has (mostly) well-maintained roads with plenty of nice scenery.
Langkawi is an incredibly large island. You could easily spend a few days just exploring on a scooter. 
Renting a bicycle is also an option, though it'll likely be tough to cycle on some indoor roads.
Whether you're out for work or leisure, a place to lay your head down when you come back is important. Check out Placefu for a place to stay.
Featured Romantic Places to Stay in Langkawi