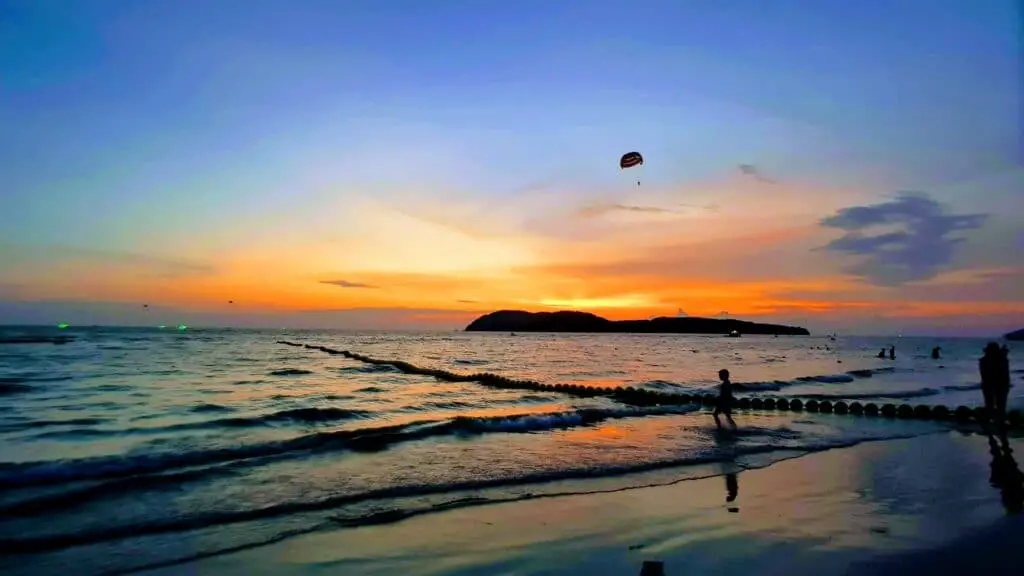 Langkawi or also known as the jewel of Kedah is no doubt one of the most beautiful islands in Malaysia. 
Other than known for its famous legend of Mahsuri and pristine beaches, this island has also been attracting tourists from all over the world for its happening nightlife.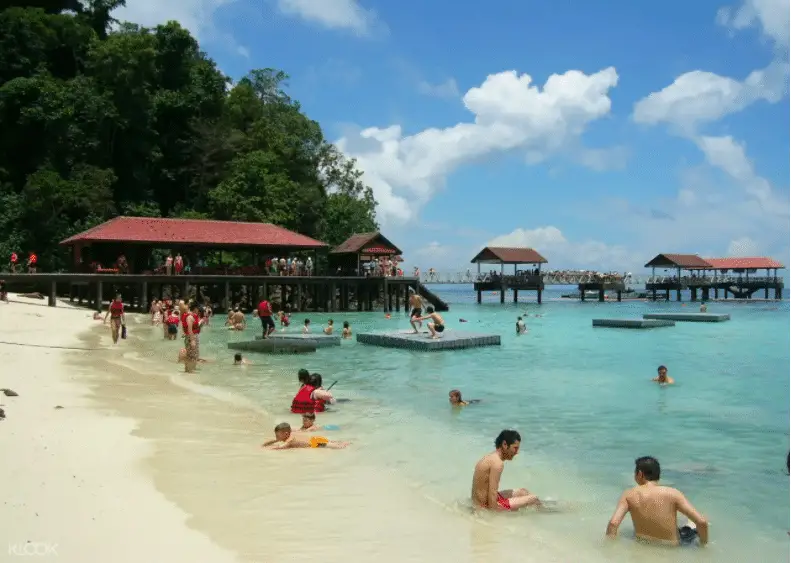 After a full day of lying on the beach, playing watersports, and shopping for chocolates at the duty-free stores, the fun has to go on especially for night owls out there! 
You can spend the entire night hopping from one pub to another or try out different local snacks at the buzzing night markets. Here are a few suggestions of the places you can explore on the island as soon as the night falls.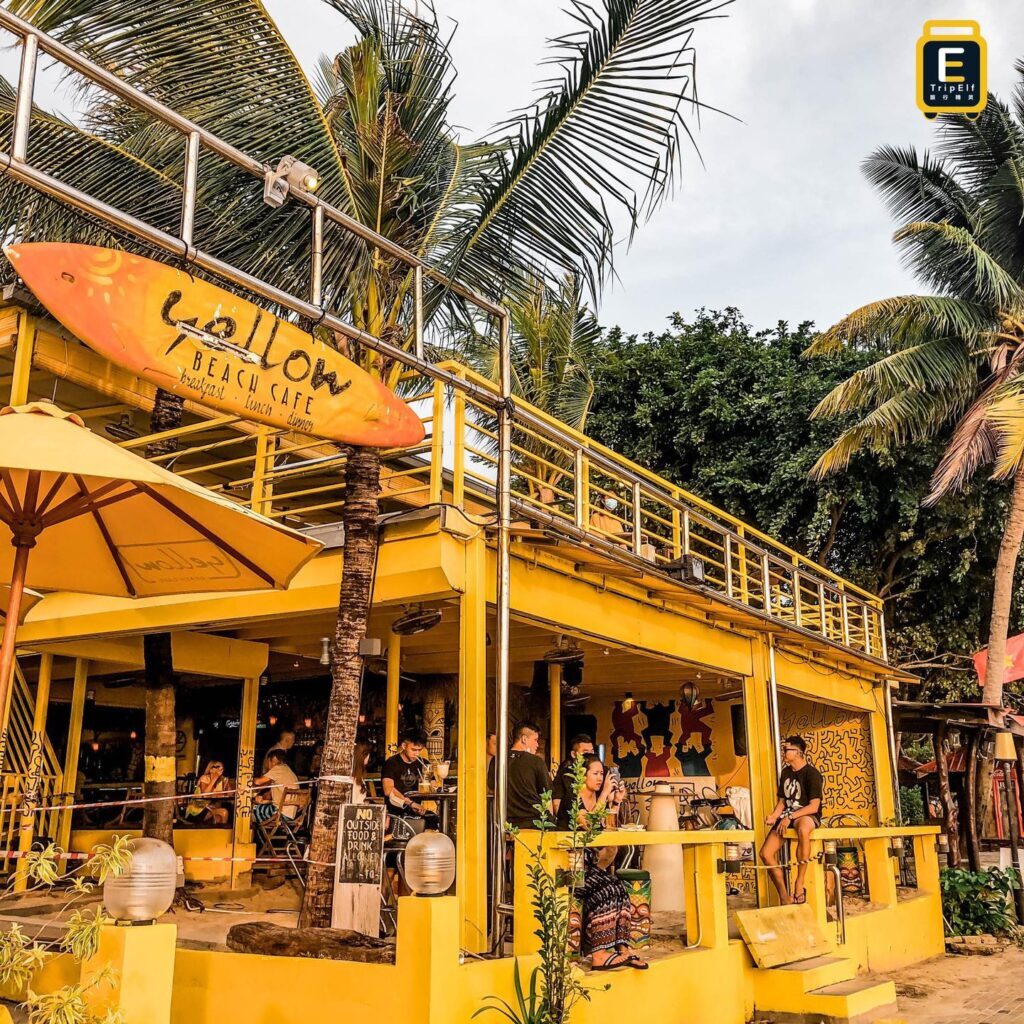 Tourists, locals, and foreigners alike have been flocking to Yellow Cafe for two simple reasons – its vibrant atmosphere and the location.
This cafe is situated on the soft sands of Cenang Beach and right next to Langkapuri Inn. It even has a massive sign projected to the hotel building, so don't worry about getting lost!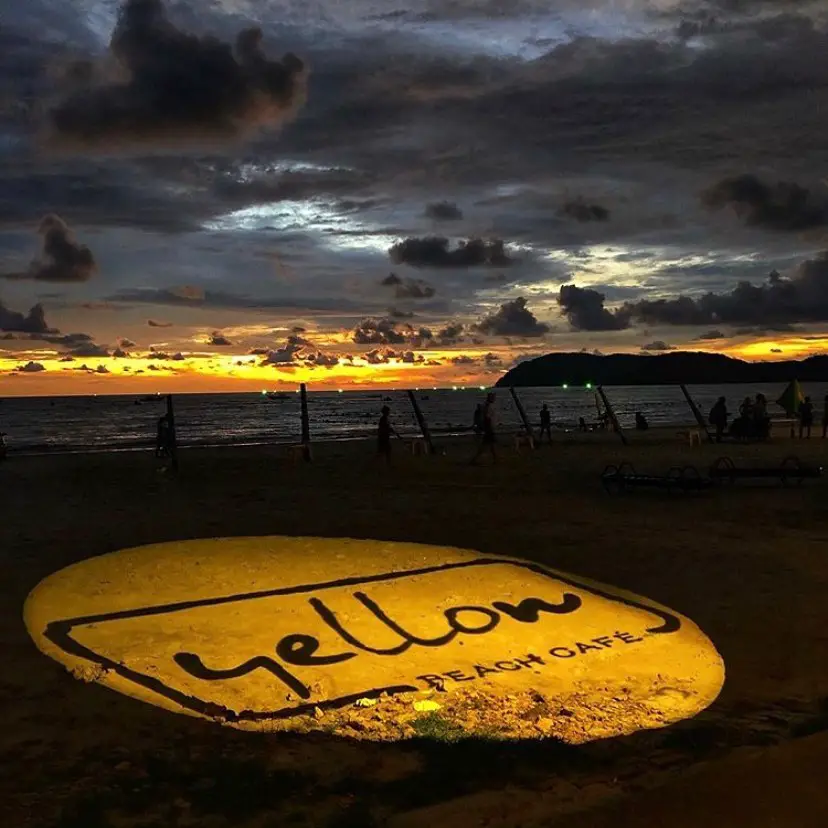 Just like its name suggests, everything in this cafe is set in shades of yellow including the walls and the hammocks.
This bar has three dining concepts that you can choose from; the Steakhouse, where you can dig in a plate of tender steak cook to perfection, the Cocktail Bar that features endless alcoholic drinks and juices, as well as the BeachFront Lounge where you can have a pizza fresh from the oven and a pint of beer while sitting on the beanbags or yellow hammocks.
Location: Jalan Pantai Tengah, Jalan Pantai Chenang, 07000 Langkawi, Kedah, Malaysia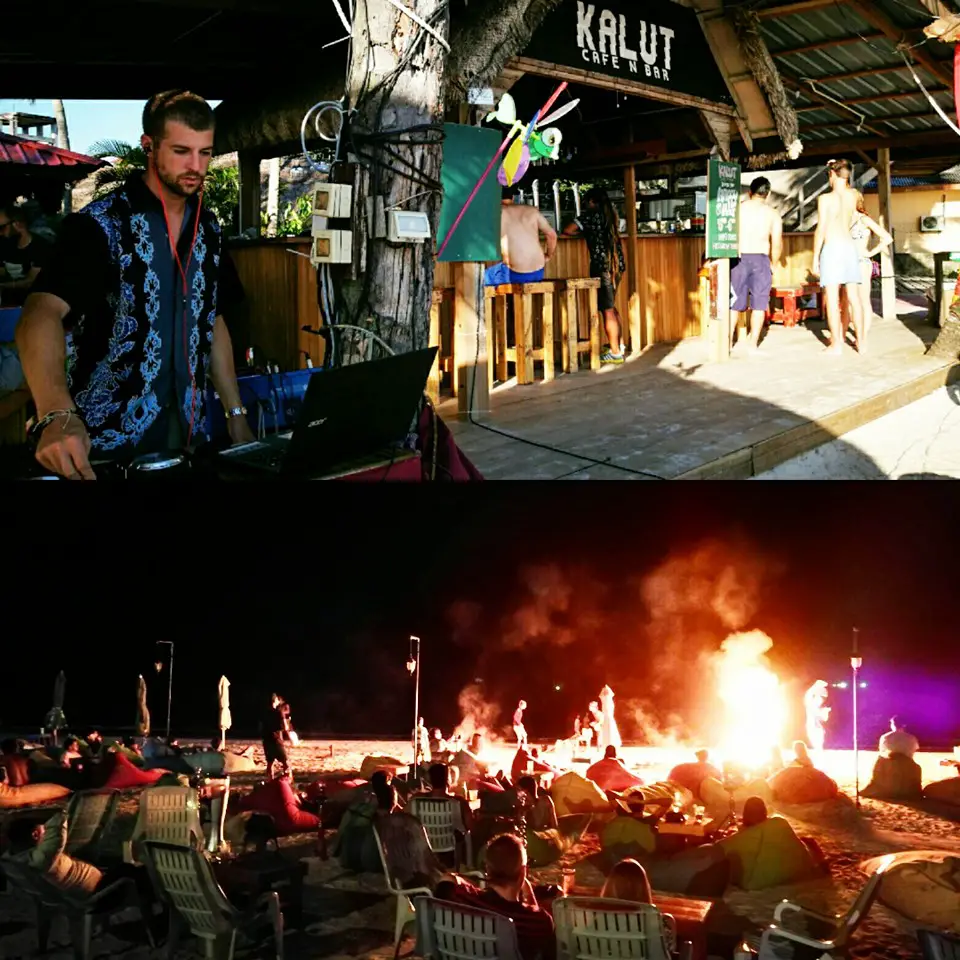 This is another laid-back beach bar that can be found on Cenang Beach. Just like Yellow Cafe, Kalut Beach Bar is also equipped with comfy bean bags on the white sands. 
You can sit around, bury your feet in the sand, and catch-up with your friends while sipping a glass of handcrafted cocktail. You should also not miss a chance to watch the entertaining fire show happening every night!
They even offer two-for-one cocktail promotions from 5 pm – 6 pm. However, make sure you get to this bar early as it tends to get crowded as soon as the sun goes down. 
Location: Jalan Pantai Tengah, Jalan Pantai Chenang, 07000 Langkawi, Kedah, Malaysia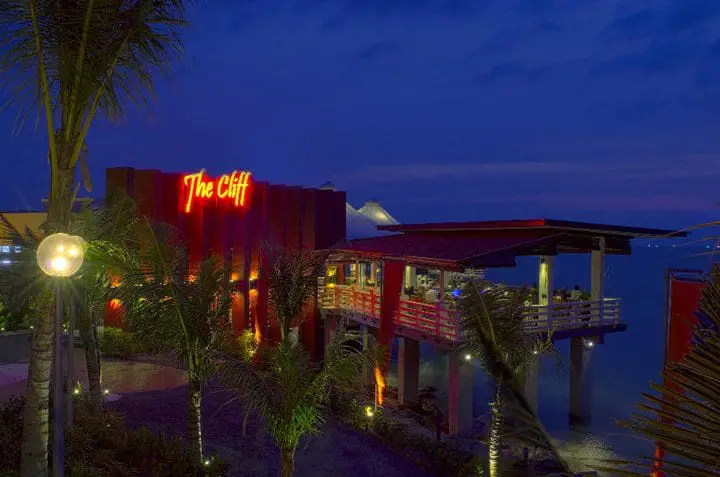 If you're searching for a bar with a romantic atmosphere, then head straight to D'Reef. You can find it at the end of Cenang Beach, suspended on the waters of the beautiful Andaman Sea.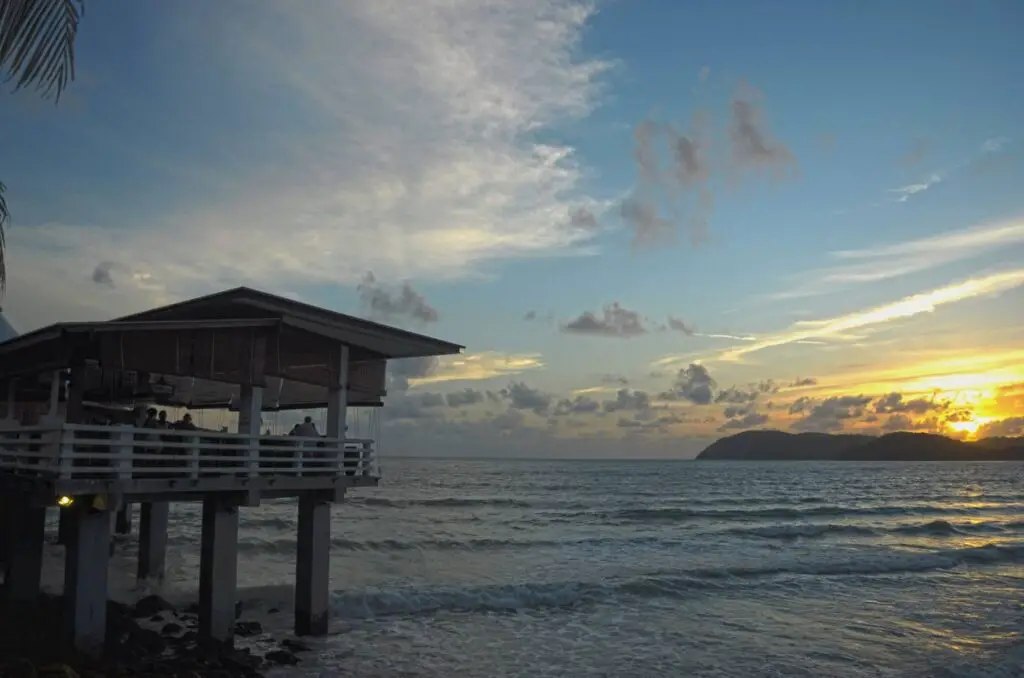 Unlike the other beach bars, this spot has been decorated lavishly with a shiny island bar in the middle, bright orange high bar chairs, and dining tables with fine white cloths.
They serve different kinds of wines, beers, and juices, but their exotic creations should definitely be on your must-try list! So, relax, take a sip of your drink, and listen to the sounds of waves beating the beach at night.
Location: Lot 63 & 40, Cenang, Mukim Kedawang, Lebuh Pantai, 07000 Pulau Langkawi, Kedah, Malaysia
Facing the serene Tanjung Rhu Beach, Rhu Bar can teleport you to the middle-east in just a blink of an eye! This bar is stunningly decorated with Moroccan lamps, Indian Mogul hanging Swings, and colourful sofas to ease your eyes.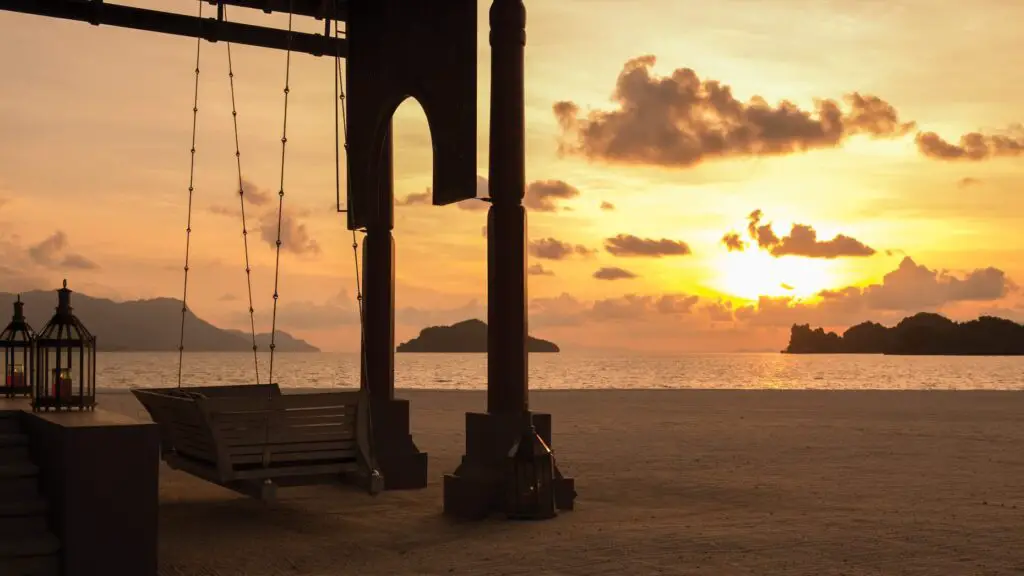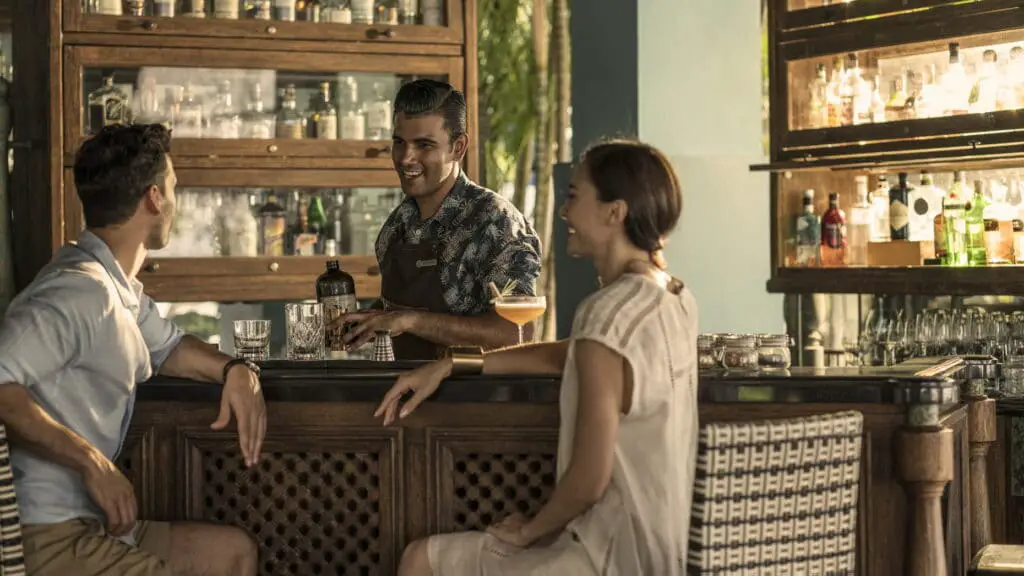 Other than its spectacular view of the beach, Rhu Bar also has a long list of premium wines, champagnes, and beers available for you to choose from. Pair up your selected liquor with their wagyu beef sliders – you won't regret it! Of course, the price range would be slightly higher compared to the previous beach bars, but it's definitely worth it.
Location: Jalan Tanjung Rhu, 07000 Langkawi, Kedah, Malaysia
Looking for a classy location to spend the night? The Verandah at Telaga Harbour Park has you covered. 
Once you step into this sophisticated bar, you'll be greeted with the expansive chandeliers hanging from the high ceiling, towering colonial-era columns, and massive window panes with giant curtains overlooking the blue sea.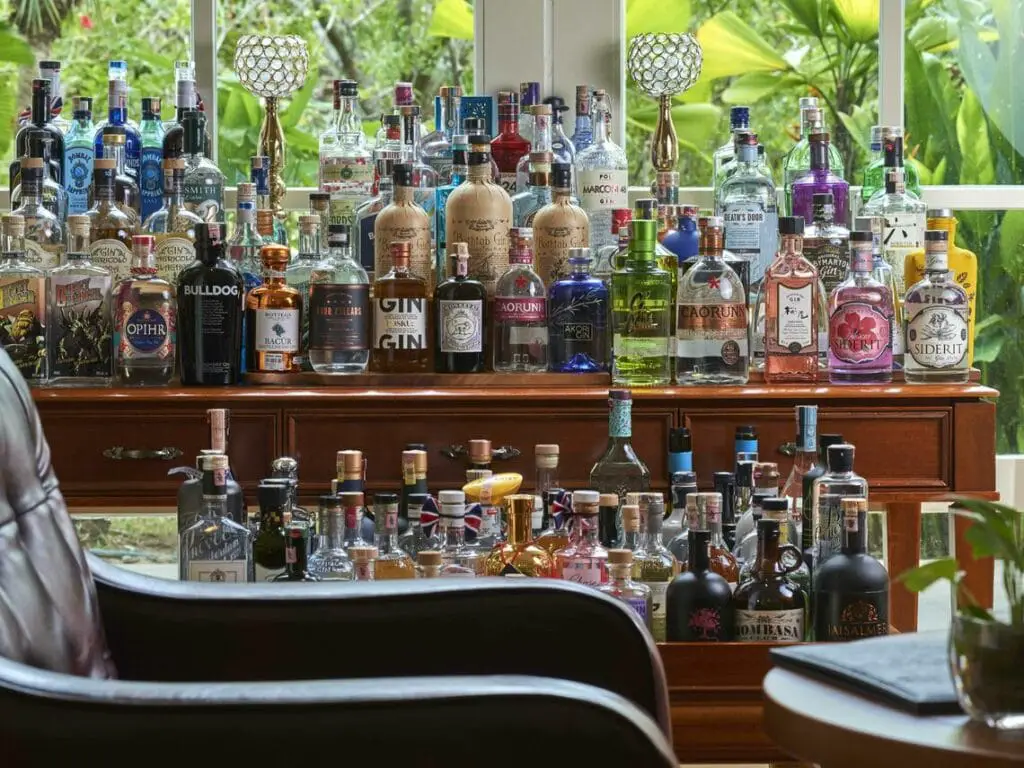 Believe it or not, The Verandah has the largest collection of gins on the island – they house over 78 types of gins available for you to get lost! So, take your time browsing through the menu while enjoying the live music coming from the grand piano.
Keep in mind that this bar has a dress code of smart casual, so leave your Hawaiian shorts and flip-flops in your room!
Location: The Danna Langkawi, Jalan Pantai Kok, Telaga Harbour Park, 07000, Langkawi, Kedah, Malaysia, 07000 Langkawi, Malaysia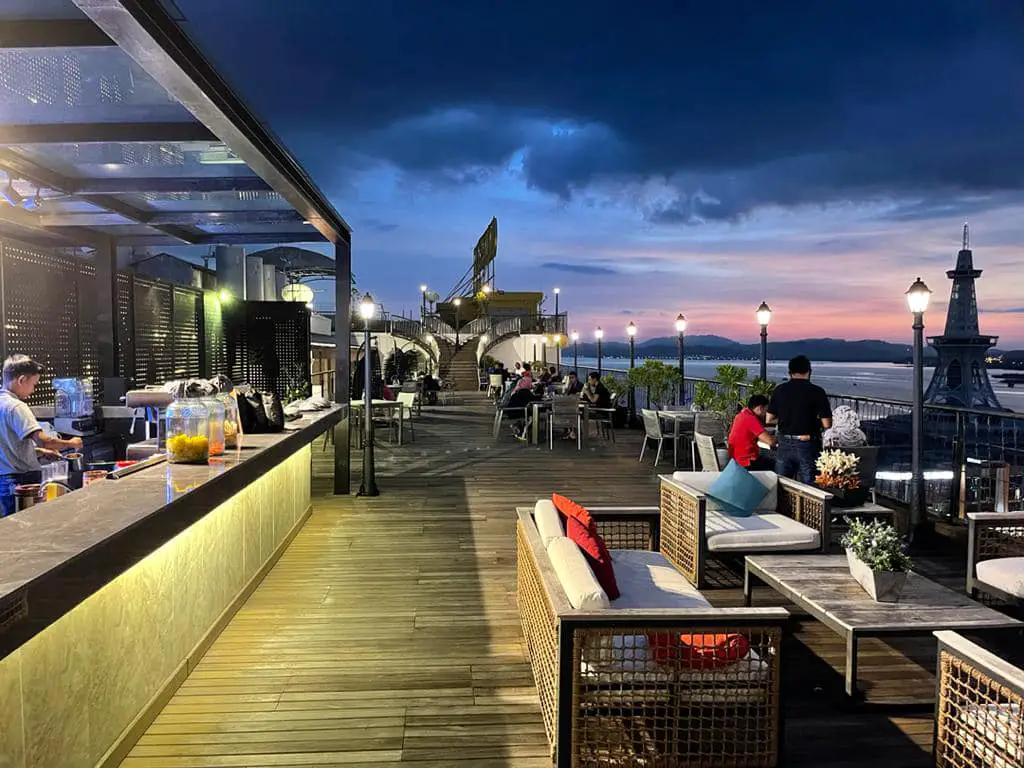 If you happen to be wandering around Kuah, Langkawi's main town, be sure to visit the Skybar that's located on the rooftop level of the luxury Goldsands Hotel. Since this is the tallest hotel building that you can find in town, the bar can present you with an amazing view of the entire island!
It also features a full-service bar that offers an array of alcoholic drinks throughout the night. Ladies can drop by on Saturdays to enjoy a free flow of cocktails or soft drinks between 7 pm to 9 pm.
Orkid Ria Seafood Restaurant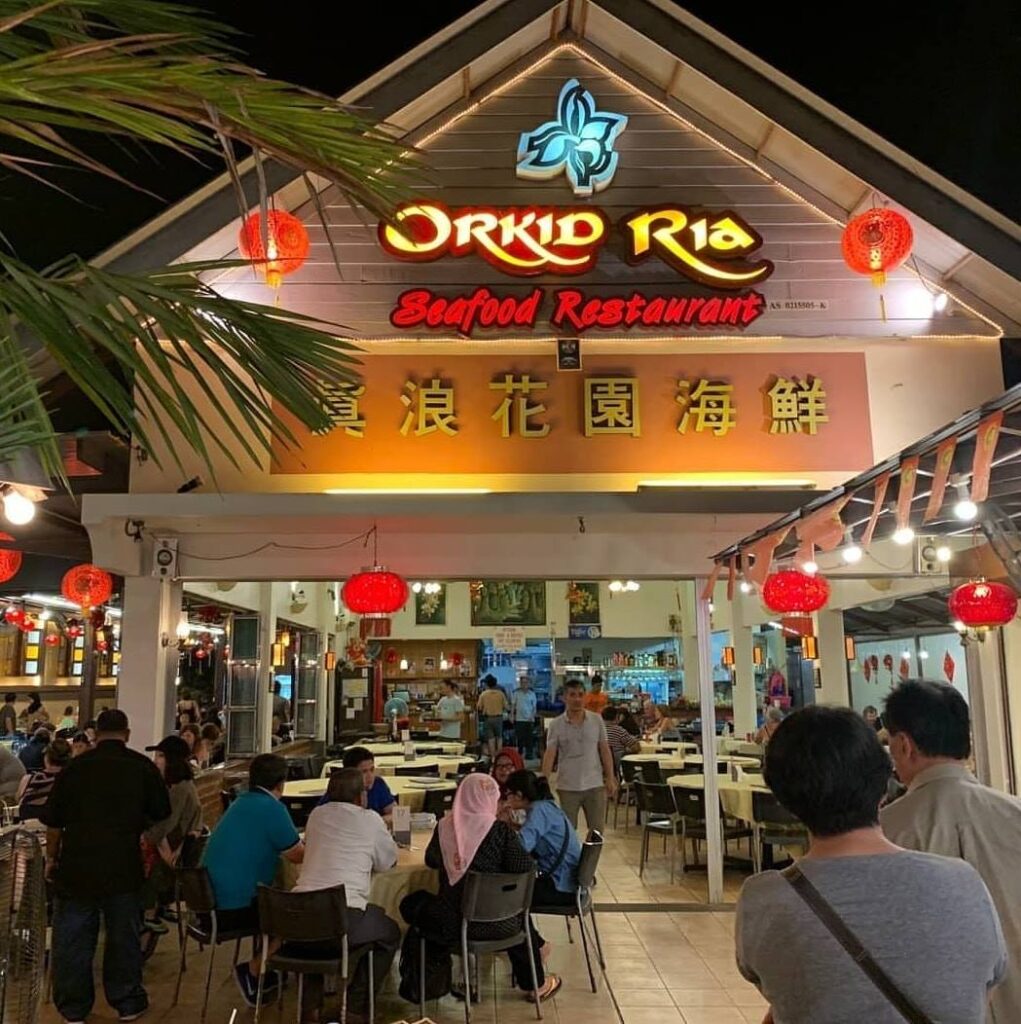 Not in the mood to drink and prefer to indulge yourself in tasty seafood? Get ready and head down to Orkid Ria Seafood Restaurant at Jalan Pantai Cenang.
Once you set eyes on this restaurant, you'll notice that it's adorned with endless red Chinese lanterns and massive aquariums filled with living lobsters, dragon groupers, and tiger prawns.
This is the best location if you're looking for fresh tank-to-plate seafood! Don't miss to order their signature black pepper tiger prawn and cheese-baked lobster. Also, do take note that the prices vary according to the weight of the seafood, so ready your wallets!
Location: Lot 1225, Pantai Cenang, Mukim Kedawang, 07100 Langkawi, Kedah, Malaysia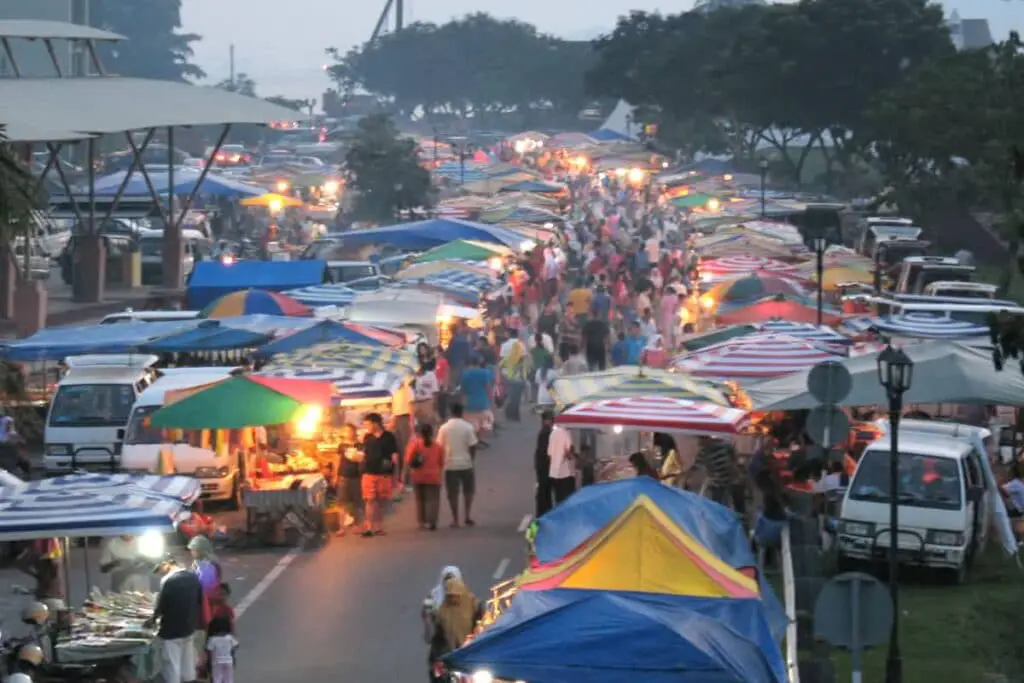 Another highlight that you should never miss while you're in Langkawi is its sprawling night markets. Even though the island holds night markets seven days a week at different locations, Temoyong Night Market is simply the best out of all!
Opens every Thursday from 6 pm until 11 pm, this particular night market is where you can find dozens of colourful stalls selling all sorts of Malaysian street foods ranging from dim sums to satay sticks and fluffy doughnuts filled with Nutella. But bear in mind that you won't find any booze here.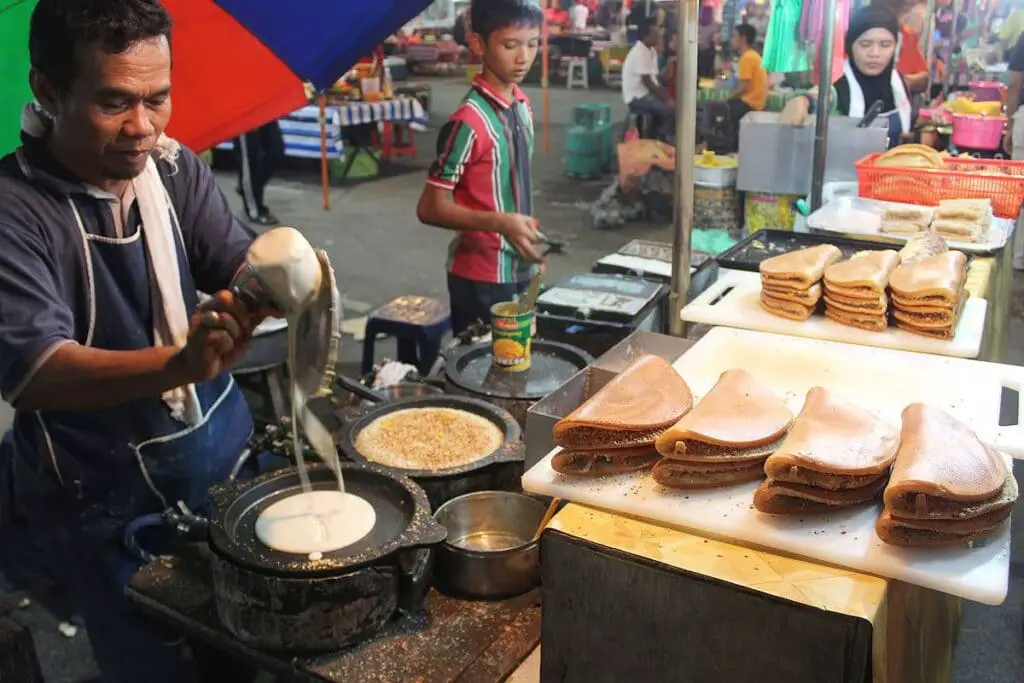 So, get crazy and taste various local cuisines at this night market. It's also a great idea to bring a reusable bag here and avoid the usage of plastic bags. You can help reduce waste and save the environment!
Location: Kampung Lubok Buaya, 07000 Langkawi, Kedah, Malaysia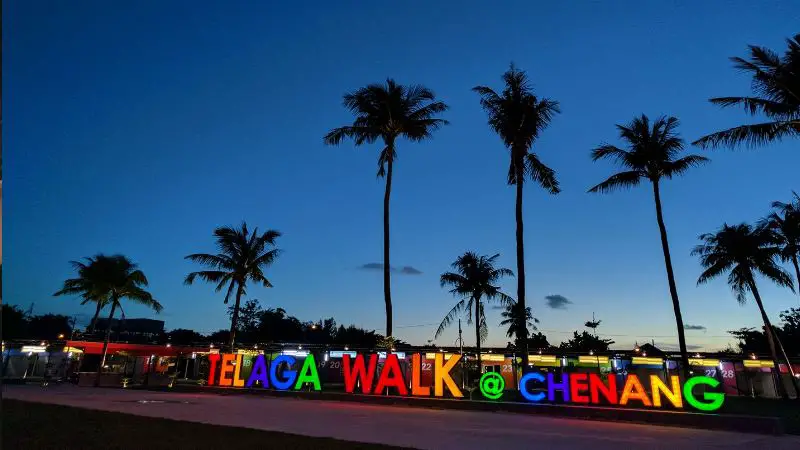 Last but not least, you can never leave Langkawi without taking a stroll along the famous Cenang Walk. Truth be told, this very spot is actually the most crowded location on the entire island!
You can find buskers singing and playing guitars as well as a set of shops selling unique trinkets and treasures for you to bring back home.
This area is also the home to many dive bars, so it's perfect for those who're looking to plan a bar-hopping adventure with friends. What's best is that these bars are just a stone's throw away from each other, so no cars or bikes are needed.
Location: Jalan Pantai Chenang, 07000 Langkawi, Kedah, Malaysia
Explore more places to stay in Langkawi