For some of us, Kuala Lumpur is the very first destination that might immediately come to mind when thinking about travelling to Malaysia. 
Aside from the capital city, Malaysia's beaches are also huge attractions – they are great key destinations for those looking to get that amazing beach glow.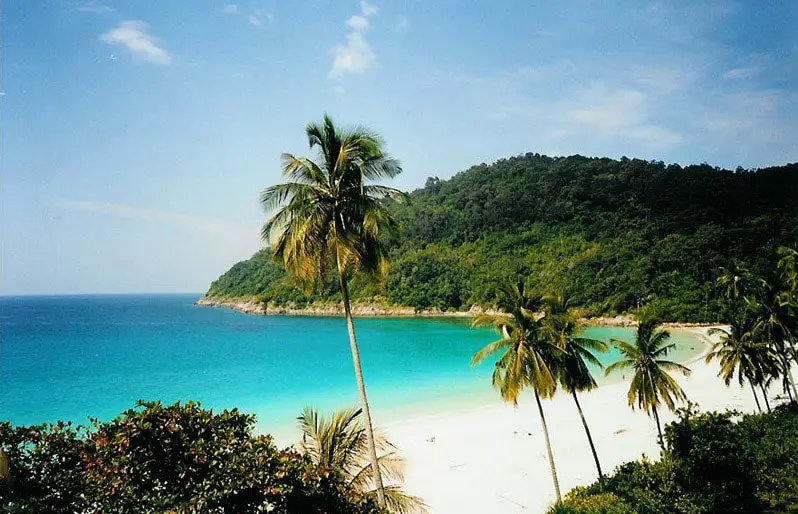 Malaysia has over 800 remote islands, and many still remain largely unexplored. With so many prominent islands to visit, you just might find that palm tree-fringed shoreline you've been looking for somewhere on the beaches of Malaysia…
Top Beaches and Islands in Malaysia
Image Source: NeedPix & Wikipedia
Langkawi is among the top family vacation islands in Malaysia, which is no surprise since there's plenty to do for the whole family! 
From lounging on white sandy beaches and discovering the vibrant Cenang street to immersing yourself in nature at Telaga Tujuh waterfall, this is a destination for a variety of people.
Make your way to the beautiful Cenang beach and spend your day having a breathtaking experience with lots of activities. Get a sky-high look at the island via parasailing, take an exciting ride on the banana boat, or go on the jet skis.
As one of the most developed Langkawi tourist areas, Cenang beach is a very broad strip of beautiful sand about two kilometres in length. The beach has a wide range of water and beach sports including banana boat, jet ski rentals and parasailing with gear available for rent.
However, one downside is that this is one of those beaches in Malaysia where there can be a daunting influx of tourists (depending on the season).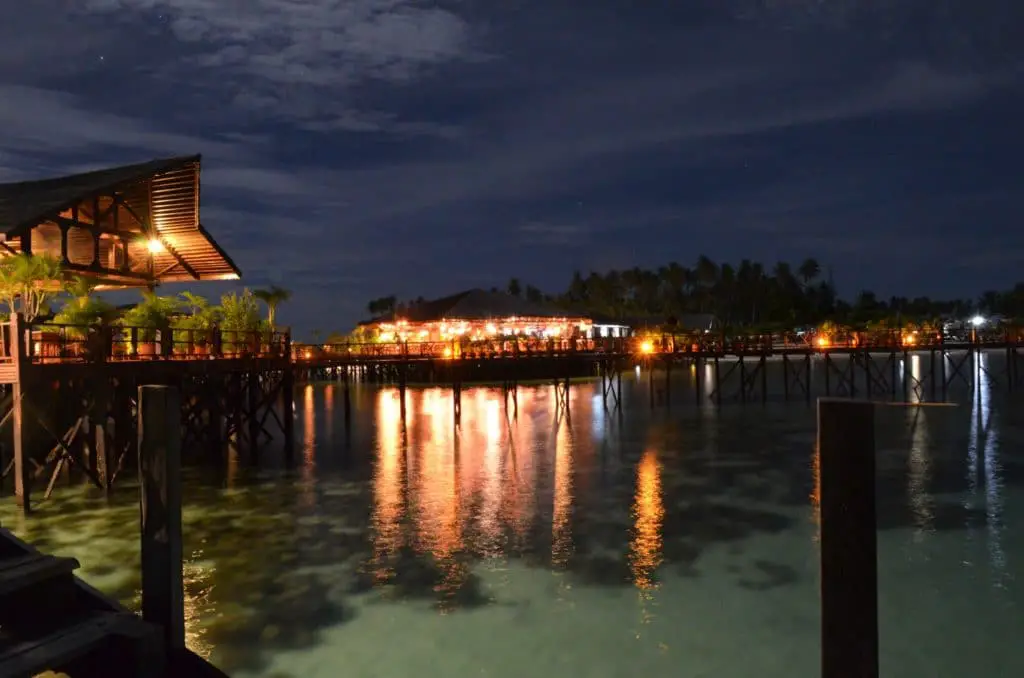 Located off Semporna, Sabah, Mabul Island is just a 20-minute boat ride from Sipadan Island. The small, coconut-palm covered tropical island is encircled by sandy beaches and is known for its clear waters and cloudless summer days.
Aside from that, it's also a haven for daring divers and is a great underwater photography destination. 
Image Credits: Pixabay & Wikipedia
Mabul Island is also home to the Bajau Laut tribe, one of Sabah's many ethnic groups. 
Numerous people come to dive on this island throughout the year. With more than eight widely known diving spots, it is no wonder that this idyllic spot draws tourists and divers from all around the world.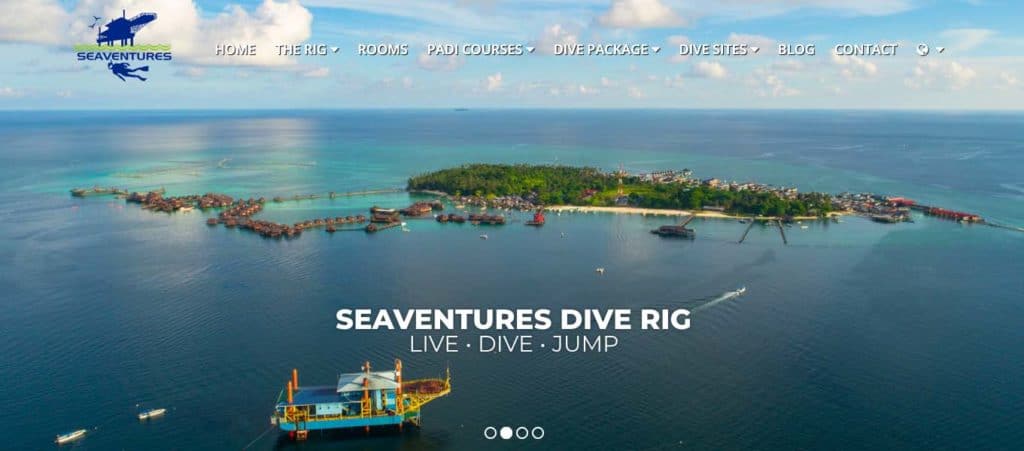 The diving operators or resorts operate boat rides from Semporna to Mabul Island. 
Note that your resort or diving operator could offer competitively priced transportation services for pickup at the airport and boat ride to Mabul Island, so check them out before arrival.
Redang beach is an extravagant getaway for water sports and beach adventure enthusiasts.
Located on Malaysia's eastern coast, the picturesque waters and a walk against the sandy coastline are likely enough to relieve commute-exhausted locals and visitors. 
Snorkelling through the beautiful marine life and deep diving in the crystal clear water to explore the sea are popular beach activities.
It is located in the vicinity of Taaras Beach Resort, a must-visit location on your way back or to Redang beach. A portion of the beach resort, Pantai Awam is a gem waiting to be discovered by tourists and open to the general public.
Pulau Redang's entire island consists largely of resorts that offer packaged deals, including snorkelling, underwater diving, and other activities.
Taking one of these packaged deals would be better since they are available at better prices. Water activities also include scuba diving and turtle watching.
Fancy surveying a shipwreck? Just off the Redang coast, there is a shipwreck near Marine Park that was recently discovered. 
You can see part of the wreck from the beach but exploring the depths and crevices is absolutely alluring.
Rawa island lies just off Johor's eastern coast, in Malaysia. It is located about 16 km from the town of Mersing.
Along with other famous islands such as Dayang Island and Aur Island, it is under the Johor Marine Park. It is very well known for snorkelling and scuba diving at its captivating points.

Windsurfing is another exciting experience. One of the resorts there offers this activity – namely Alang Rawa.
The island has fine, white sand with crystal clear water. Rawa Island is considered one of the best getaways for urbanites who desire some time off their hectic schedules by themselves.
The beach area at the front of the resort is relatively quiet and offers safe swimming areas, kayaking and snorkelling for all ages.
Here you'll see freely wandering peacocks, colonies of fruit bats squeaking away in the tree branches, barn owls which were introduced to control the population of rats, kingfishers, black and white doves and many other kinds of birds.
There's also a broad range of vegetation as well as a fabulous garden of cactuses.
The allure of the island lies in its unspoiled wilderness. Although hotels do exist, they're not imposing.
Here, tourism has replaced fishing as the island's main source of income, but it isn't overwhelming.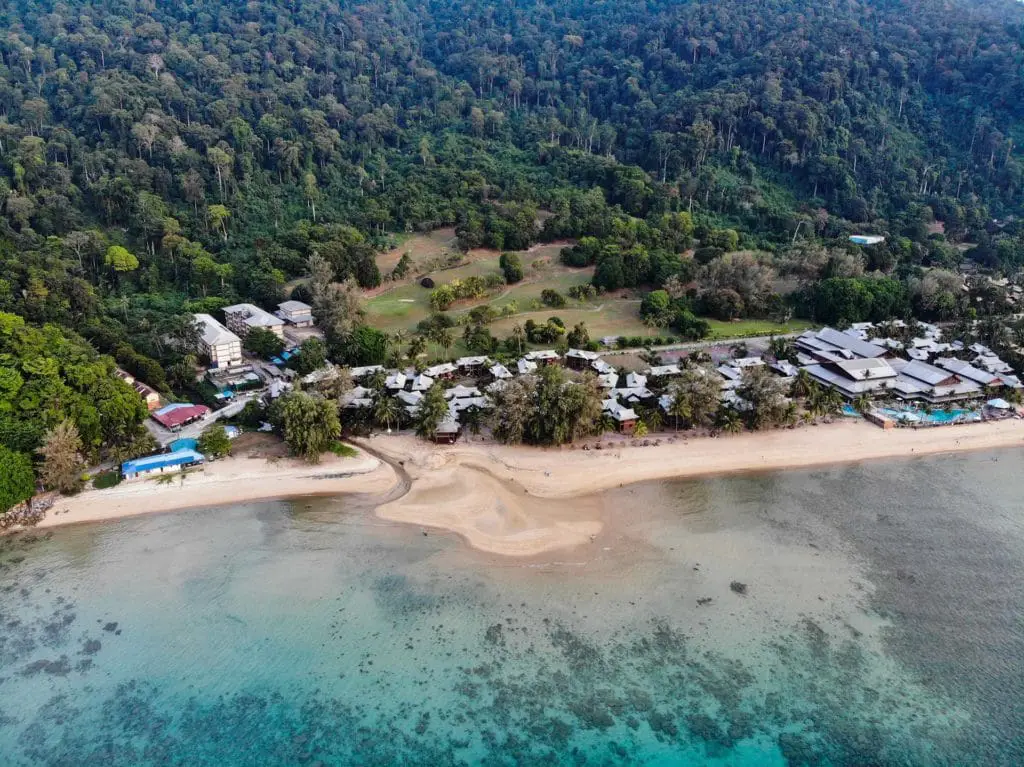 Tioman is likely among the top snorkelling and freediving spots that Malaysia has to offer. 
You might find one of the best rainbow coral reefs out there past the white sandy beach, full of gigantic sponges, large schools of colourful fish, sharks, and turtles.
Regardless of the fact that Tioman Island is perhaps the most developed island on the east coast, and is becoming increasingly popular with both local and foreign visitors, its level of commercialization is still nowhere near the calibre of other similar destinations, such as Penang or Langkawi.
All around the island you can still find tranquil and laidback places that have an untouched feel. 
Tioman Island is an enjoyable combination of everything, you'll find both simple guesthouses and even some luxury resorts here, but there's still natural beauty present so it's still a great place to visit.
As you can see, Malaysia has a wide variety of beach destinations to choose from such as Pulau Tioman, Pulau Redang, Pulau Langkawi and Pulau Rawa. 
If you're in Malaysia and looking for a place to lay your head down, explore and book your stay with Placefu now! 
Unique Places to Stay at Popular Beach in Malaysia