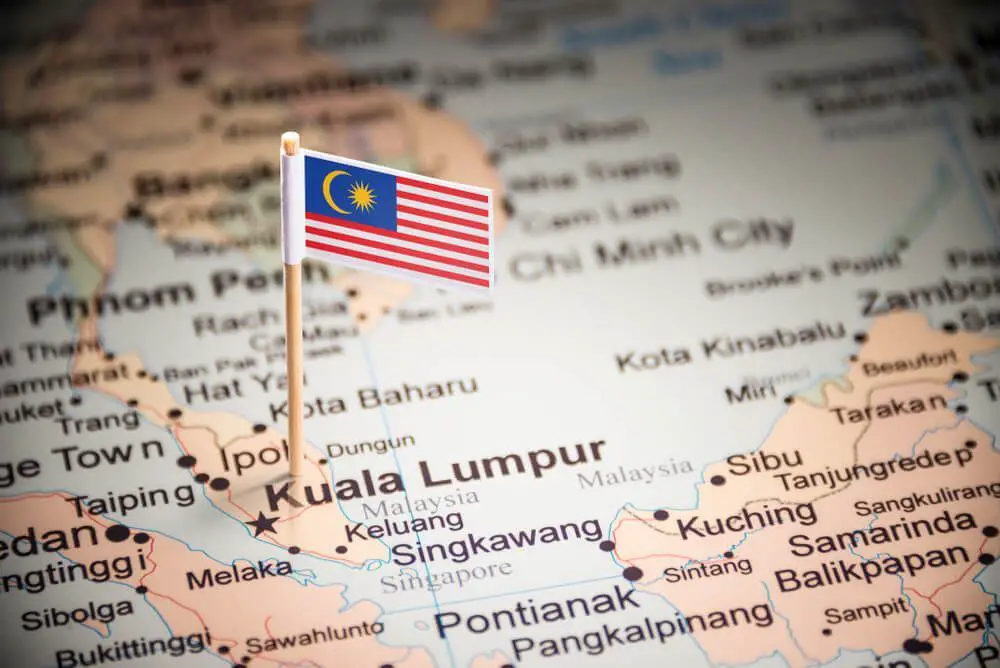 Malaysia has come a long way. Its roots can be traced back to several centuries ago—even more than that if you'd like to include the stone age. However, the Malaysia that we've come to know today began to take its form sometime around the 15th century when Parameswara founded the city of Melaka.
Legend has it that the former ruler of Temasek chose Melaka for his next settlement after witnessing a mouse deer kicking his fierce hunting dog; which was considered a good omen. And so, Melaka, the very first independent state of Malaysia was founded which soon blossomed into great wealth. 
It was not until the early 16th century that Malaysia first witnessed its first colonial rule: starting with Portugal which managed to capture Melaka followed by the Dutch in 1641.
By the 1700s, Malaysia (then known as Malaya) continued to flourish in terms of economy and natural resources which immediately attracted the attention of the British. Penang was the first state on the Malay peninsula to fall under British rule. 
Malaysia continued to face more casualties during World War II when it was attacked by the Japanese who later took control of the country. The British, however, managed to regain control over Malaya in 1945. It was only in August of 1957 that the Malaysian peninsula (known as the Federation of Malaya) finally achieved its independence.
Six years later, Sabah, Sarawak, and Singapore joined the federation thus forming the Federation of Malaysia. Although both Sabah and Sarawak continued to be a part of Malaysia until today, Singapore announced its independence back in 1965 due to rising political tensions.

Today, Malaysia consists of thirteen different states and three federal territories each with its very own unique culture and traditions—both Sabah and Sarawak alone are known for their rich diversity and centuries-long tradition and custom which varied according to the many tribes.
Located in Southeast Asia, the country is split into two regions by the South China Sea. Peninsular Malaysia, which is also the home to Kuala Lumpur, consists of eleven states while East Malaysia is where you can find the beautiful states of Sabah and Sarawak.
So, what is so great about Malaysia other than its long, interesting history and what makes the states unique from each other?
Continue scrolling below and you might just find your answer!
Kuala Lumpur and Selangor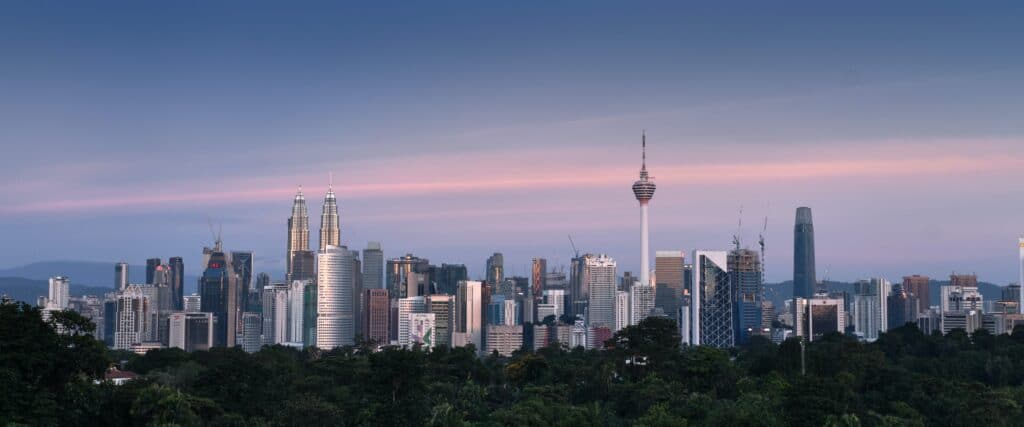 If it's your first time planning a visit to Malaysia, then Kuala Lumpur should be your first destination especially if you're flying here. Two of Malaysia's main international airports, the KLIA and KLIA 2 are located in Sepang, Selangor, which is approximately an hour away from the capital city of Malaysia. 
Founded in the 19th century, Kuala Lumpur is sometimes known as Malaysia's very own New York City filled with shopping complexes, luxurious hotels, museums, and Instagrammable cafes.
Those who'd like to take a break from the busy Klang Valley and experience the beauty of Malaysia's mother nature can explore the many nature parks and reserved forests with hiking trails scattered throughout Selangor.
Negeri Sembilan is mostly known for its unique architecture features especially when the state was once inhabited by the Minangkabau, an ethnic group native to West Sumatra. The state's name was said to have been derived from the nine old villages around the region known as nogoghi.
Along with its capital city, Seremban, this part of Malaysia is actually underrated as not many would think of Negeri Sembilan whenever they're planning for a weekend getaway. But, little do they know, this state is actually brimming with interesting activities especially if you love the sight and sounds of nature!
Negeri Sembilan is the home to dozens of nature retreats and hiking trails complete with spectacular views from the mountain peaks. Perlis State Park, Timah Tasoh Lake, and Kelam Cave are some of the places that should get included in your trip itinerary.
If you're curious about the history of Negeri Sembilan and its ties to the Minangkabau people, go ahead and visit Istana Seri Menanti.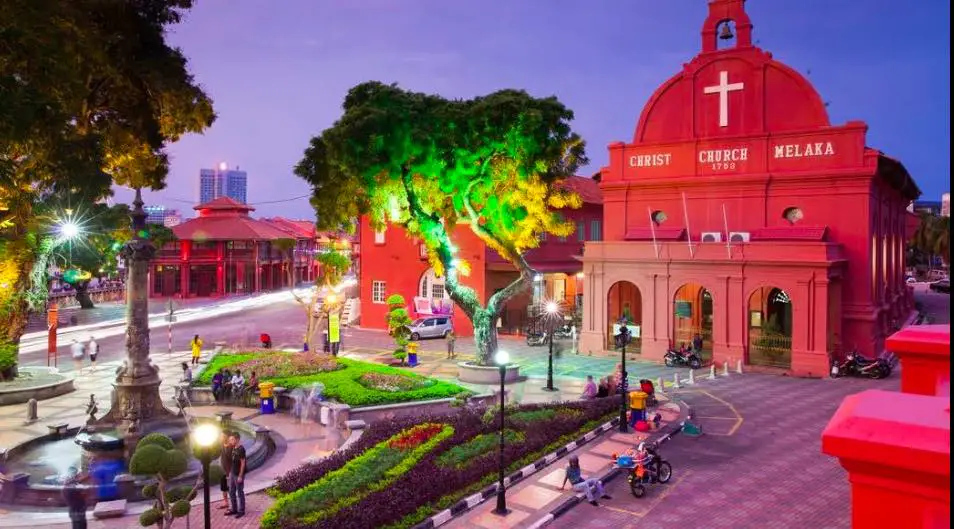 Nothing beats a short trip back in time. If you're interested in the deep history of Malaysia, then Melaka is a great spot for you to explore.
Since this historic city is included under UNESCO World Heritage list, many centuries old buildings constructed during the colonial era of the Dutch could still be found here and most of them have been turned into museums.
The Red Square and Stadthuys (pronounced as "Stad house") are the main landmarks of Melaka. 
Although Melaka might not be the biggest state in Malaysia, it still has dozens of hidden gems that could turn your trip into one of a kind—from unique cafes along the Melaka River (which was once an important trade route) to the old ruins of a fort and historical church as well as heritage museums and a lively night market.
If you're on the hunt for Melaka's local cuisines, make sure to get a taste of both Satay Celup and Chicken Rice Ball. 
For those who are planning on spending a day or two in Melaka during the weekends, don't forget to drop by Jonker Street where you can find long lines of hawker stalls selling various Malaysian street food as well as unique trinkets and treasures for you to bring back home.
Johor is a state located on the southernmost part of Peninsular Malaysia. A little fun-fact: out of all the states in Malaysia, Johor is the only one that was never colonised by the British although their influences can still be seen today.
Aside from being the home many theme parks namely Malaysia's Legoland and the exciting Adventure Waterpark Desaru Coast, Johor is also widely known for its beaches and rainforest—the Desaru Beach alone has a long list of resorts while Rawa Island is notable for its white sand beach, clear seawater, and amazing corals.
As for nature enthusiasts, go ahead and explore Endau-Rompin National Park which is one of the oldest rainforests in the world.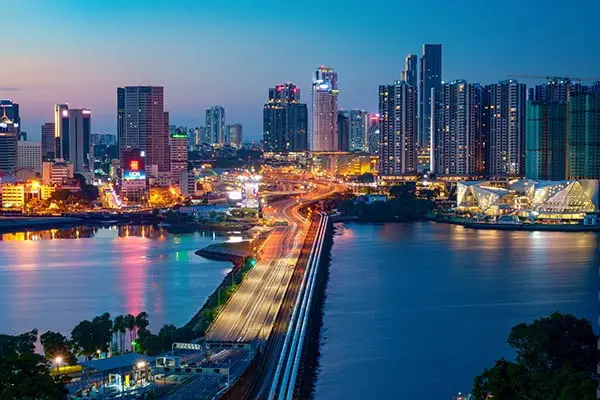 Since the state is also located right across Singapore, you can easily cross the border and spend some time in the neighbouring country. The transportation and immigration process are all hassle-free too, so it wouldn't take too much of your time just to cross the border.
But, do keep in mind to avoid peak hours if you're not planning on getting stuck in traffic as during these busy times, the causeway would be filled with people commuting to and from their workplaces.
Pahang, the biggest state in Peninsular Malaysia is one of the most visited destinations in the country given its close proximity from Kuala Lumpur and the amount of attractions found in the area.
Hundreds of years ago and even before the establishment of Melaka, Pahang was known for its abundance of natural resources, specifically gold and tin which can be found along the Tembeling River. Today, however, the region is popular for its attractions.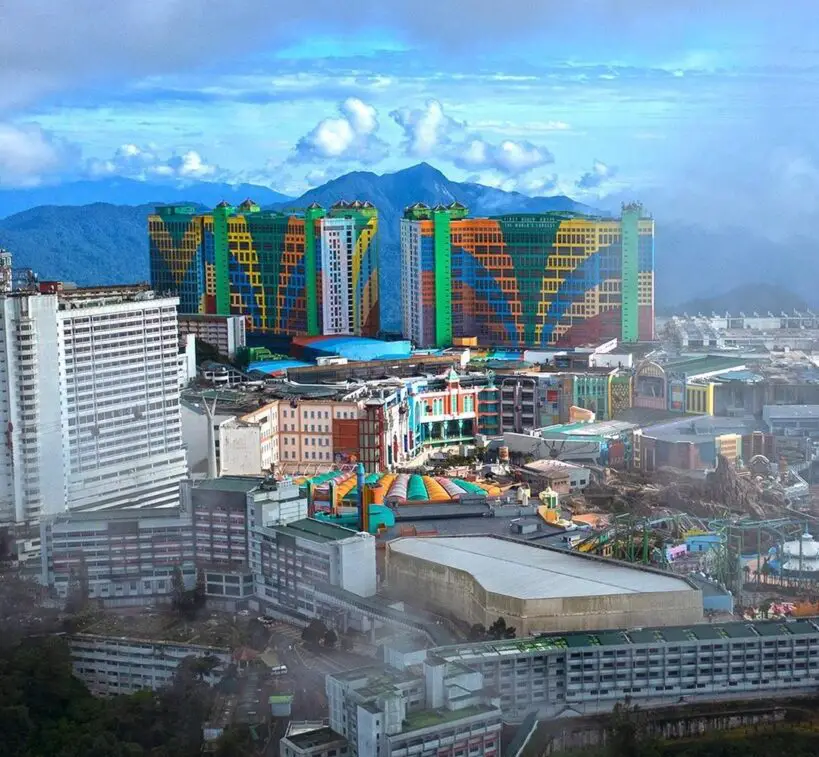 One of the top points of interest that can be found in Pahang is none other than Genting Highland, a haven for amusement park and roller coaster lovers. Prefer some quiet times and a refreshing cup of tea? Then visit the tea plantations at Cameron Highlands. You can even reach Tioman Island from Pahang if you're in the mood for beaches and island-hopping activities.
Those who are searching for tranquility on the other hand, should definitely book a place to stay in Janda Baik where you'll be surrounded by only the sounds of nature and lush greenery.
Legend has it that Terengganu first got its name from a mysterious fang of an animal found by a group of hunters. Not knowing what kind of animal could have had such a fang, the hunters referred to it as "Taring Anu" which simply means "a fang of something". This name eventually became the name of the state until the spelling was then changed to Terengganu.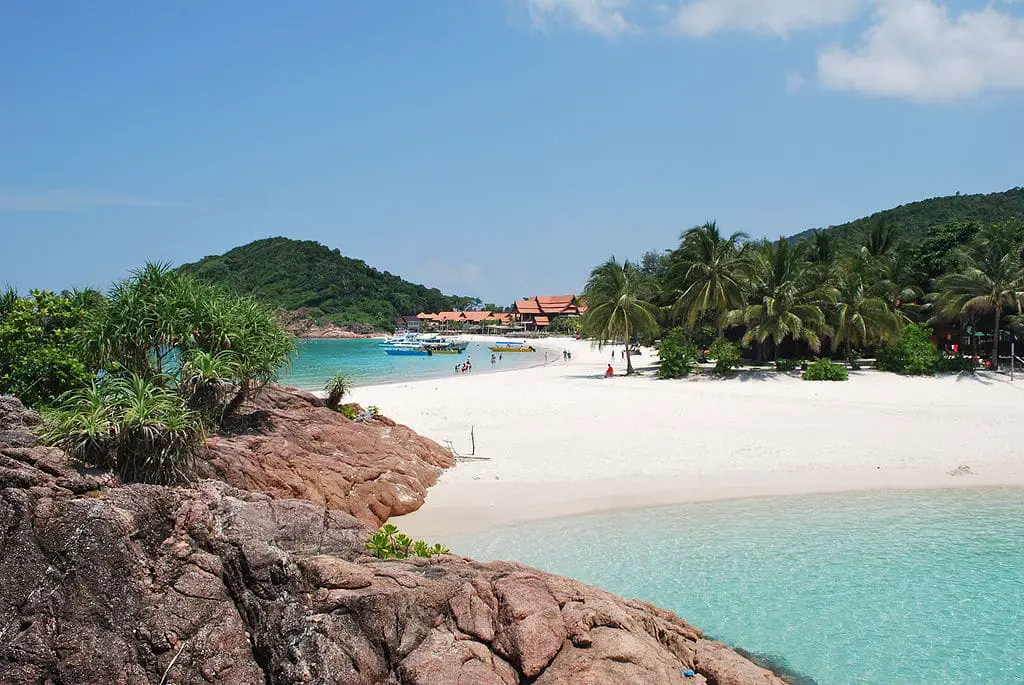 Situated right along the coast of the South China Sea, it is not a surprise that Terengganu is full of idyllic villages, towns, and pristine beaches. You can find endless places to visit, be it in its capital city, Kuala Terengganu, or even the many islands surrounding the state which are all most popular for its crystal clear waters and unique marine life.
The crystal mosque, the Kuala Terengganu Drawbridge, and Pantai Batu Buruk are some of the highlight in the capital city while you can also spend some time in Perhentian and Redang Islands if you're keen on swimming with turtles and witness a few blacktip reef sharks in its natural habitat.
Some claimed that Kelantan owed its name to the Siamese people when the state was under their control back in the early 18th century. Since it is bordered by Thailand's Narathiwat province, it is not a surprise if you can find unique Siamese Buddhist temples around the state. In fact, Kelantan even has its very own Siamese villages! 
To get the most out of Kelantan, it is highly recommended for you to take the Jungle Railway. You'll get to witness the lush mother nature along the way as the sleeper train will cut through the thick rainforest!
The capital of the state, Kota Bharu, on the other hand, is surely worth a visit as it is full of culture—some that you won't even find in the other parts of Malaysia. Istana Jahar, Pasar Siti Khadijah, and Kampung Kraftangan are some of the state's best points of interest. If you have some time, don't miss to visit the giant reclining Buddha in Tumpat!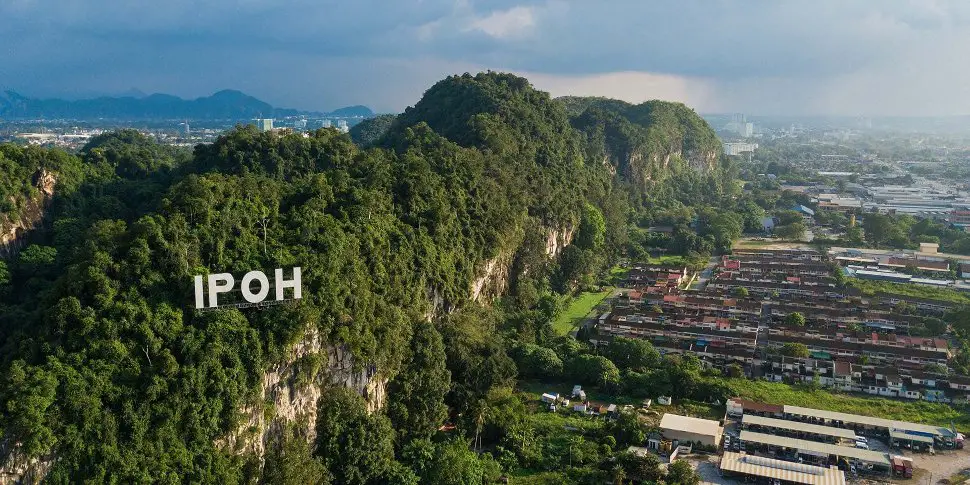 Not a fan of the crowded concrete jungle and prefer to go on a much more laid-back trip? Then head straight to Perak. Once known for its abundant sources of tin, Perak is located on the northern part of Peninsular Malaysia. 
Its capital city, Ipoh can be reached from KL in just under three hours drive. Once you've spotted the Hollywood-style signage of Ipoh on top of a hill right at the side of the highway, you'll immediately know that you've reached the two century old town.
This part of Malaysia is mostly dominated by limestone cliffs, greenery, and unique cave temples, but don't get fooled by its quietness as Perak actually has an array of entertainment that can cater to almost everyone!
There are perfectly preserved colonial buildings, the relaxing Pangkor Island, forest reserves, white water rafting, and even a tower inspired by the world-famous Leaning Tower of Pisa! Not to forget the wonderful delicacies that you can enjoy in Perak—Dim sum, Ipoh White Coffee, Bean Sprout Chicken Rice, and home baked egg tarts.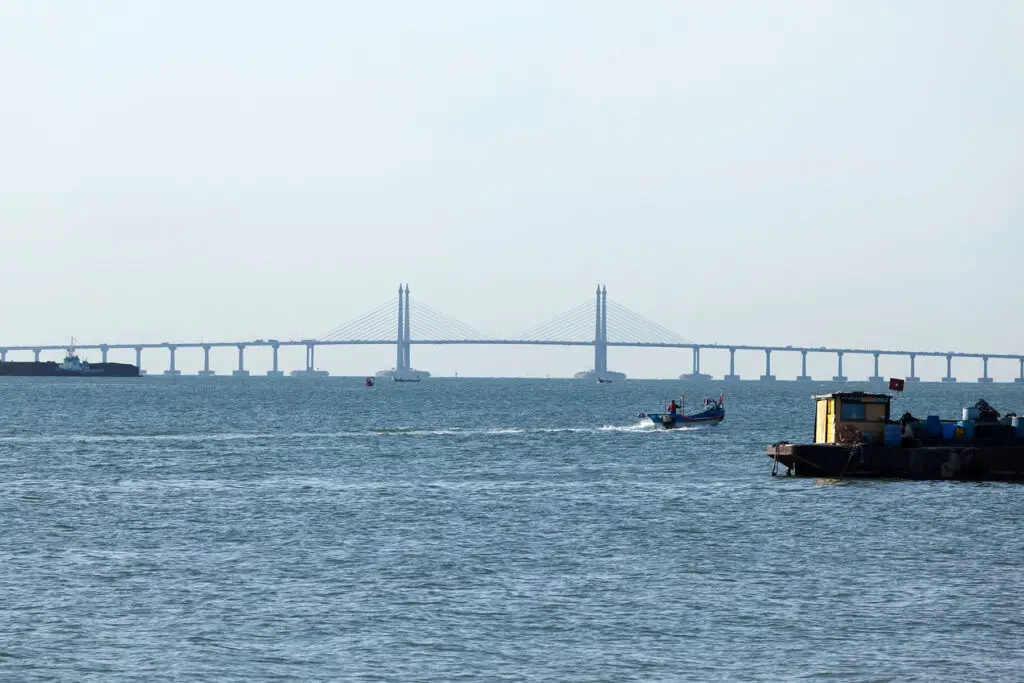 Malaysia is long known for its local cuisines infused with rich spices and flavour, so if you're looking to fill your days hopping from one hawker stall to another, indulging yourself with mouth-watering street food, then you can never go wrong with Penang.
The state, however, is divided into two parts: the mainland (Seberang Perai) and the island itself. These two parts are connected by two different bridges with the latest and second Penang Bridge being the longest bridge to ever be built in Southeast Asia.
Other than Nasi Kandar, Cendol, and Pasembur, this food capital of Malaysia is also brimming with interesting points of interest ranging from heritage museums and street arts to a soft-sand beach, and the breezy Penang Hill overlooking the entire state and the vast ocean.
The sight of the paddy fields combined with a clear blue sky are what make this state so special. Nicknamed the rice bowl of Malaysia due to its many paddy fields, Kedah is where you should plan a visit if you ever want to experience what it's like to live in a Malaysian kampung.
If you're wondering what the old Malay architecture looked like, feel free to visit the Kedah Royal Museum or Kota Kuala Kedah.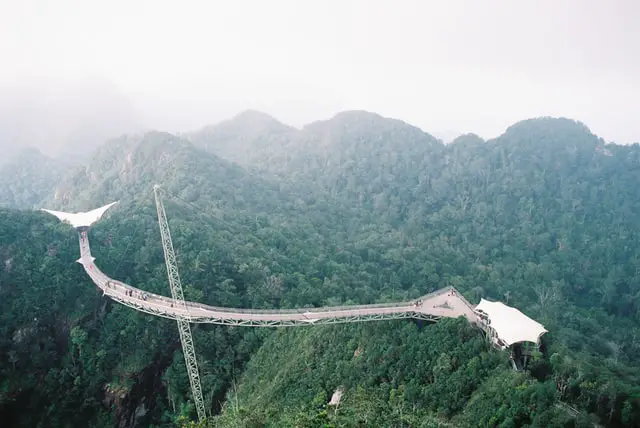 You can also spend a few days in Langkawi island which is also known as the jewel of Kedah. Go snorkelling and scuba diving, lie on the beach all day, go for duty-free shopping or get on a boat and go island hopping—who knows you might even encounter a couple of playful whales showing off their unbelievably huge size right by your boat!
The beautiful island also has a couple of waterfalls that you should not miss such as Telaga Tujuh and Temurun Waterfalls.
Ask a person what you can do in Perlis and they might stutter as this is the smallest state in Malaysia. However, despite its size, many might also agree that Perlis can actually reward you with a certain charm that you can never get anywhere else.
The state, which is situated on the border of Malaysia and Thailand, is popular for its picturesque surroundings. Try and hike up the Wang Kelian ViewPoint to catch the sunrise—the view will surely leave your jaw on the ground!
If you're feeling adventurous, go ahead and explore the Wang Burma Cave that can be found within the Perlis State Park. If you're around at the right time, you can even get a taste of the Harum Manis mangoes, a special type of mango that are specially grown in Perlis.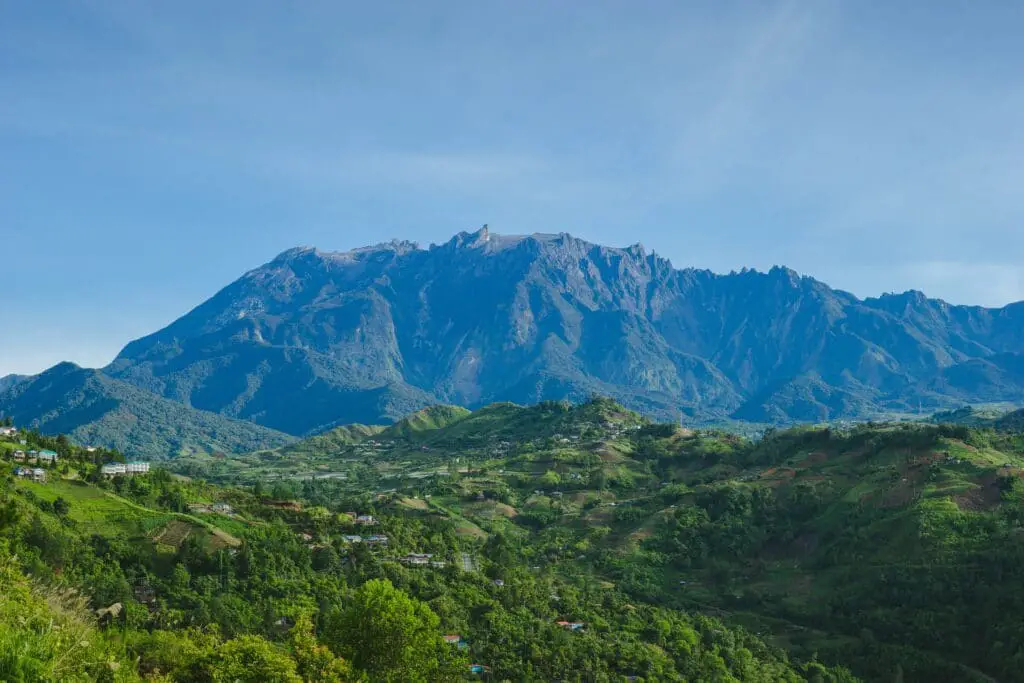 Moving on to the wonderful East Malaysia, Sabah is considered one of Malaysia's precious gems. Although it was first established sometime around the 15th century, the land of Sabah was actually inhabited by humans as early as 30,000 year ago!
Its untouched mother nature, amazing islands, and Mount Kinabalu, the highest peak in Malaysia are some of the things that make it worth visiting. The most prominent uniqueness of Sabah is of course, its diverse culture, dialects, and ethnicity. 
Listing all the things that can be done in this part of Malaysia might require tens of pages, but some of the highlights that you should not miss are none other than its capital city, Kota Kinabalu, and its many nature parks and islands.
While Kota Kinabalu is a great start for you to experience many of its culture, the nature parks, specifically the Kinabalu Park can provide you with a glimpse of both flora and fauna native to Borneo.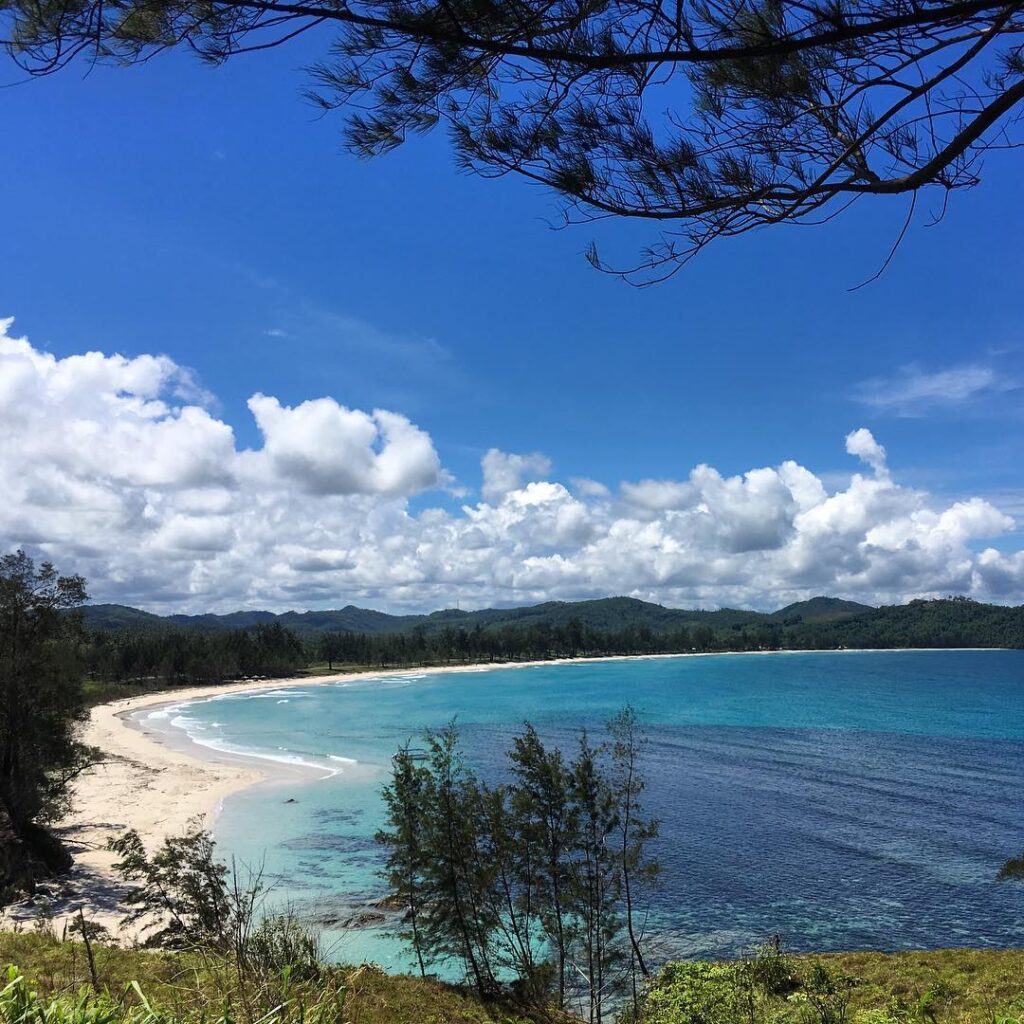 If you're searching for places with world-class snorkelling and scuba diving activities, then the islands of Mabul, Sipadan, Kapalai, and Layang-Layang are some of the best—the latter is a great location should you wish to see a school of hammerhead sharks.
Sarawak, the largest state of East Malaysia, has been attracting visitors—both local and international—with its dense rainforest, colourful tribal culture, and of course, its long history. 
Its capital city, Kuching (which is simply translated as cat), was founded in 1827, back when the state was ruled by the Bruneian Empire. However, Kuching was not the state's first ever capital; it was actually its third with Santubong and Lidah Tanah being the first two capitals before it was finally changed to Kuching.
While many love to spend their time around Sarawak's Main Bazaar and Carpenter Streets along the river, this state also boasts other kinds of activities that could keep you entertained all day long. There are 25 nature parks scattered throughout Sarawak with Bako National Park being the most popular among tourists due to its easy access.
The Sarawak Cultural Village is also a great place for those who'd like to learn more about the Dayak people's interesting culture and centuries-old tradition—what's best is that the village is located right on the foot of Mount Santubong which is considered sacred by the indigenous people!
If you plan on diving into the ancient history of Malaysia and would like to travel back to the paleolithic period, then don't miss a chance to drop by Gua Niah, an archaeological site where the remains of a 40,000 year old human was found. 
Although Malaysia might have appeared rather small on the world map, the country still boasts an abundance of fun. With thirteen different states, you'll surely get a different experience from each one of them: those who prefer to be surrounded by buzzing shopping malls and five-star restaurants can choose to spend their time in the heart of Kuala Lumpur or any other major cities around the region while those who'd love to discover the many unique cultures of Malaysia can plan a road trip to travel around the different states.
However, do keep in mind that while it is possible for you to go on road trips to visit multiple states on Peninsular Malaysia, the only way for you to explore East Malaysia from there is by taking the flight.
Assuming you're flying from KLIA, the price of the flight tickets might vary from time to time and it can even spike up to a pretty expensive price especially during festive seasons. So, be sure to plan your journey properly to avoid extra spendings!