Pulau Langkawi is a vast island off the coast of Peninsula Malaysia and near Thailand. It's just an hour's flight from Kuala Lumpur and is a great short-break for expats and tourists visiting KL. 
With mesmerising sunsets, dense mangroves, scrumptious seafood, warm-hearted locals and the highest suspension bridge set over the world's oldest rain forest vista, Langkawi has quite a range of fantastic things to do!
Langkawi is also easily compatible with a tour across the islands of Southern Thailand. Visitors can take a direct ferry between Langkawi and Koh Lipe in Thailand.
You can also jump on a ferry to Penang – the jewel in Malaysia 's tourism crown. Either way, three days in Langkawi might just be enough to cover the major attractions on this renowned island.
3 Days Itinerary in Langkawi
There are a few ways to get around in Langkawi. The island has beautiful driveways that stretch out to the horizon and makes for a great riding experience if you rent a bike. 
Otherwise, you could rent a car for a couple of days – there are plenty of car and bike rental agencies in the jetty area as you come off the boat.
Alternatively, you can schedule a vehicle in advance and arrange for a pickup once you arrive.
Day 1: Explore renowned areas
On this first day, it's worth considering taking a quick look around the major attraction points of Langkawi before moving on to the more adventurous stuff.
First thing's first, head over to the Tanjung Rhu beach – considered by many to be the best beach in Langkawi.
There are plenty of other beaches and coasts to explore along the way, but this sandy central point is a great introduction to the island's tranquil seaside.
There are plenty of local stores, beach bars and eateries scattered along the coast. The captivating blue waters are often nice for swimming, just watch out for strong currents at this particular beach.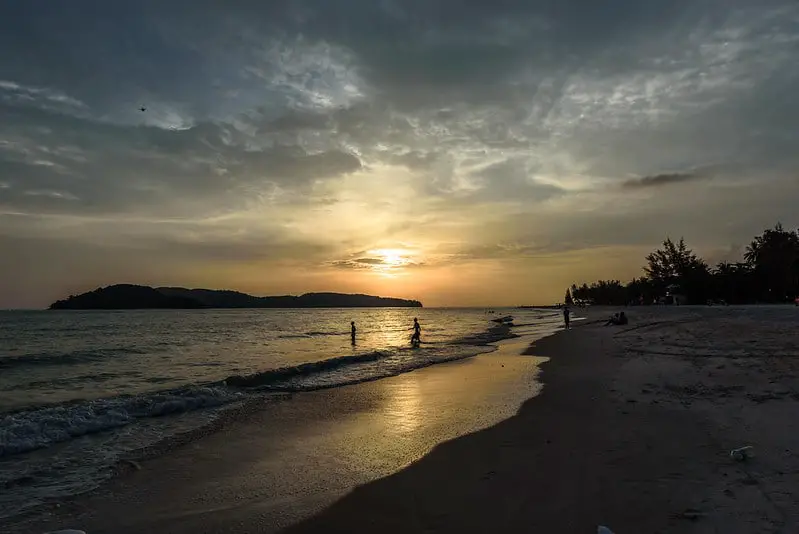 Alternatively, you could also check out Pantai Cenang – which is about a 40-minute drive. It's the main tourist beach in Langkawi and there are a lot of things to try out here.
Parasailing, banana floats and jet skis are all available, and this shore is massive so there's no worry of over-crowding. Best for couple to have a romantic walk on the beach.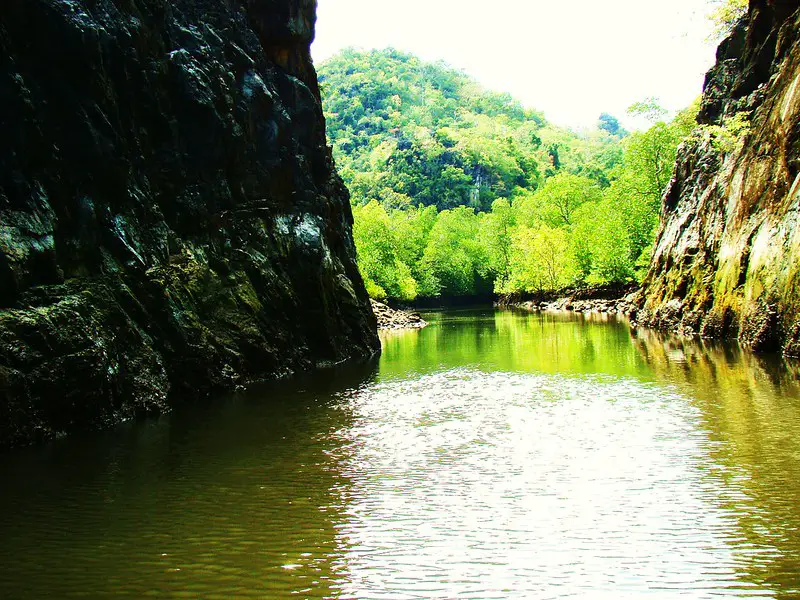 If you have time, you should also check out the mangrove forests, best described as enchanting strips of luscious greenery and thick flora with a vast array of wildlife to see. 
Do not miss taking a boat trip on the Kilim River. Float through luscious mangroves, under vines and pass mysterious caves. Parts of the riverboat tour are slow and meandering but most of the other parts are over open water and are very fast. You've been warned!
Image Credits: Destinasi Makanan Facebook Page
If you're hungry, why not check out the renowned Che Nah Restaurant, which opens from 3 pm to 7 pm every day and can be found off Jalan Kedawang at Kampung Lubok Buaya. 
This eatery offers a huge list of different dishes on the menu, but it is known most commonly for its roti canai Black Pepper; a mixture of egg-coated roti with chunks of chicken, beef or lamb that's drenched in black pepper sauce and served as a piping-hot meal.
Day 2 - Let the adventure begin
It's best if you leave early to experience one of the most popular attractions on Langkawi – the Sky Bridge. You can also find the Sky Cab in Langkawi. 
These structures have garnered a reputation for making up the longest curved bridge in the world. It's a spectacular feat of engineering and offers breathtaking views of the island and the endless skyline beyond.
You need to queue for a ticket and make your way up via the Sky Cab – a sturdy cable car that moves visitors up towards the tall bridge. 
Now that your heart is pumping, it's time for more adventure. If you're feeling very confident, head over to the Skytrex Adventure park which brings you the ultimate sky-trekking experience in which visitors glide from tree to tree and walk through numerous aerial obstacles above dense jungle.
Image Credits: Skytrex Adventure Facebook Page
Similarly, Umgawa Legendary Adventures is also set in the forest and you can expect a high-quality zipline eco-canopy tour if you're interested in zooming across treetops and admiring the ancient rainforests.
Image Credits: Umgawa Legendary Adventures Facebook Page
If you're looking for the ultimate adrenaline rush, then the Tandem skydiving centre is also available.
You can find the HQ just off Jalan Airport (Office 7 Lot 35 Komplek ABZ). It is open from 9.30 am to 5.30 pm every day and prices usually range around RM1595. 
You'll be skydiving with a Tandem instructor that will guide you along the entire process. He or she will direct the freefall phase and steer the parachute upon landing. It's the ultimate adrenaline rush for sure!
Of course, we can't forget all the watersports activities available throughout the island's many beaches. On nearly all the major beach points, you can find kayaking, parasailing and jet ski rides and tours.
Looking for some nightlife?
For dinner, head over to Seashells Cenang for great seafood and a Malay village ambience.
Business Hours: 2 pm – 12 am (Closed on Wednesday)
On the third day, consider reserving the entire morning for a full-on island hopping tour. You can arrange with the staff in your hotel or accommodation to help schedule the island tour the day before. 
Make sure you're up early to catch the van with the tour guide and other tourists. 
You'll follow them along an incredible journey spanning the numerous islands and famous sea spots around Langkawi.
There will also be snorkelling opportunities where you can get to see fishes, turtles and other marine life in the clear waters.
After you get back from the island hopping tour, and you've cleaned yourself up in the hotel, consider going for a slow and relaxing stroll to the numerous historical sites around the town area.
The popular landmarks include the Smith House and the Field of Burnt Rice located in Kampung Raja which was the ancient capital of the island long ago.
The popular landmarks include the Smith House and the Field of Burnt Rice located in Kampung Raja which was the ancient capital of the island long ago. 
There was a battle between Siam and Langkawi in the 1800s, and an army chief decided to burn all the food supplies here to stop the enemy from capturing the harvest. There's a lot of interesting history here.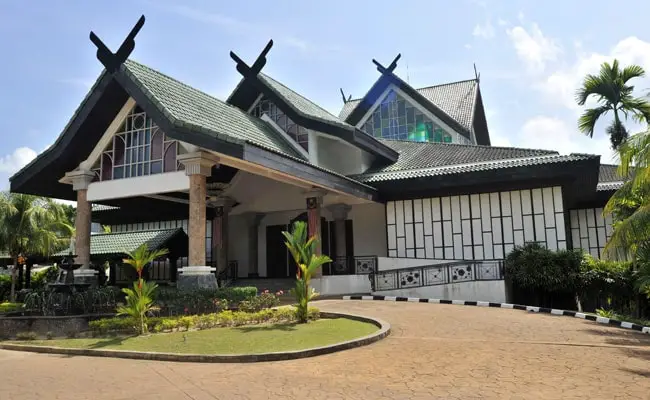 You could also visit the Perdana Gallery, which is a beautiful museum. Look forward to artwork, collections of exhibits and show crafts.
Planning to visit Langkawi soon? Take a break from thrilling adventure rides through nature with a spot to freshen up in our curated list of lodging.
Featured Places to Stay in Langkawi