Considered as one of the most breath-taking natures in this world, waterfalls hold a timeless allure that captivates attention from people all over the world, at once, became a popular tourist destination.
Thankfully, Malaysia is a paradise for nature lovers—here, we have over a hundred stunning waterfalls that showcase the country's true natural beauty. Johor, for one, is home to several waterfalls that you should definitely visit at least once in your lifetime.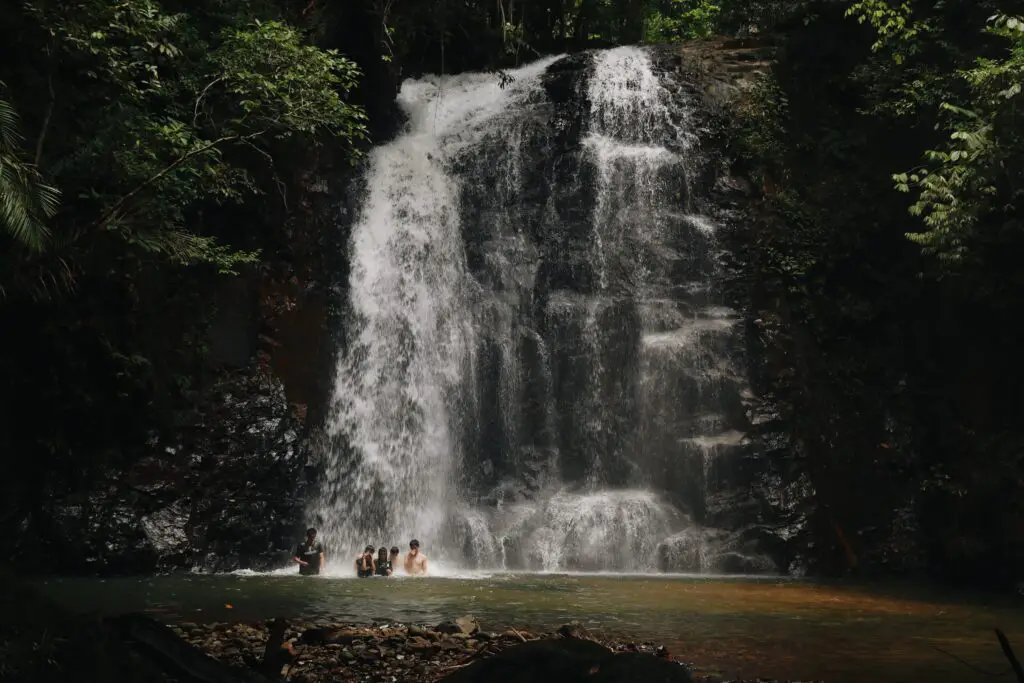 With their enchanting soundscape, picturesque beauty and inviting natural pools, these waterfalls are not only a feast to the eyes as there are also countless opportunities for recreational activities best suited for both novice and intermediate adventurers.
So, scroll down below to discover some of our handpicked waterfalls in Johor.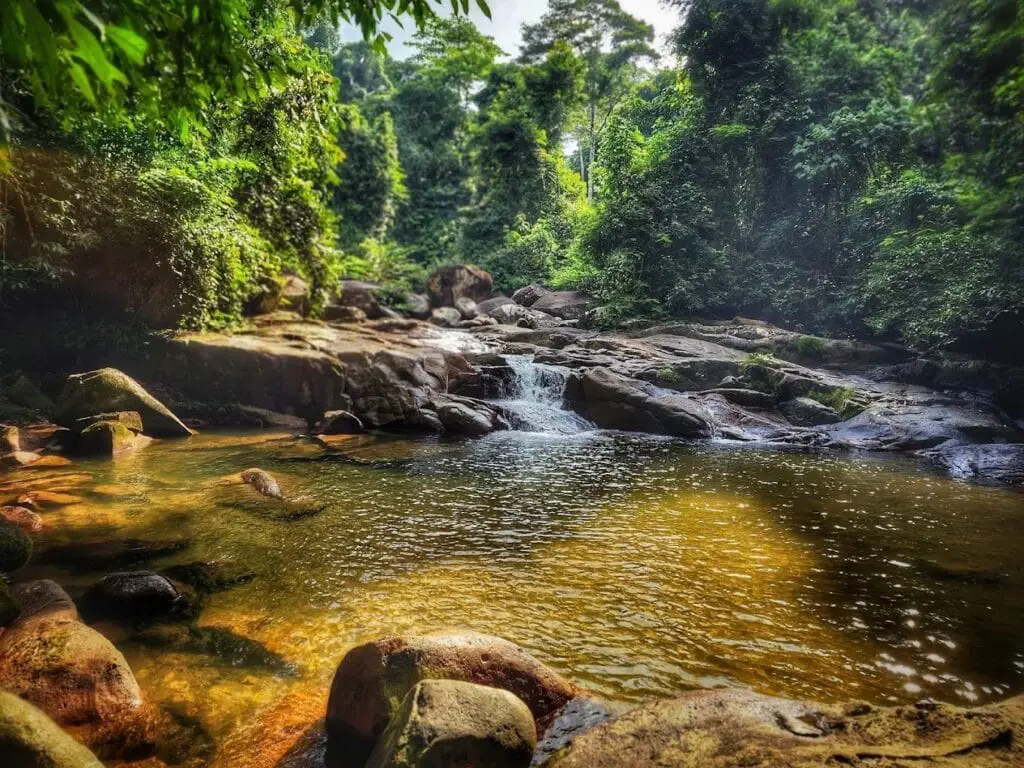 Image source: Google Maps
Situated in Kampung Juara, Tioman Island, Lubuk Teja Waterfall is the ideal destination for adventure enthusiasts and thrill-seekers as its visitors will need to go on a hike along a few challenging trails to reach the waterfall.
If you're seeking an adrenaline-pumping experience, this is the place to be. It's worth noting that Lubuk Teja Waterfall, despite being located in Pahang, is conveniently situated near Mersing in Johor, making it an accessible destination for travellers exploring both regions.
To get to Lubuk Teja Waterfall, head to the southern end of Kampung Juara and look for a sign indicating its location. From there onwards, you will begin your adventurous journey through the jungle following a narrow path for an hour or more.
How to do to the Lubuk Teja Waterfall - Video Guide
If you are up for some challenge then this route will definitely give you a true taste of jungle trekking. Despite its modest cascades, Lubuk Teja Waterfall is a hidden gem that should not be overlooked. Its true beauty lies in its serene pools and invigorating, crystal-clear waters, making it a delightful destination for those seeking a refreshing and picturesque experience.
With its idyllic setting, this hidden gem provides an ideal backdrop for leisurely walks, relaxation, and creating cherished memories while enjoying a delightful picnic with loved ones.
Takah Pengkoi Waterfall is also another hidden gem nestled in the enchanting village of Kampung Kudong, Bekok, Segamat, Johor. Kampung Kudong also holds a special significance as it is an Orang Asli village, home to the indigenous people of Malaysia.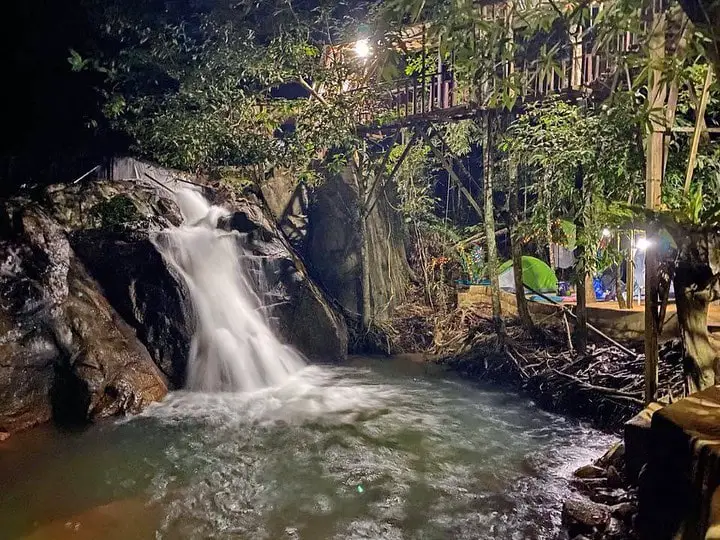 Surrounded by vibrant flora and a peaceful ambiance, you'll be greeted by the rhythmic sound of splashing water and the scent of fresh greenery that fills the air as soon as you reach the waterfall. The main waterfall descends gracefully, forming a natural pool at its base.
This waterfall provides a refreshing escape, where you can take a dip in the refreshing waters or simply relax amidst the relaxing surroundings.
A trekking adventure through the untamed wilderness awaits those who want to reach Takah Pengkoi waterfall. The journey starts with a scenic hike through the village, offering glimpses of local life and traditional houses along the way.
The trek typically takes around one to two hours, but the anticipation builds as you draw closer to the cascading wonder. According to the information shared by Tourism Johor, there are treehouse or chalet accommodations built using trees at Takah Pengkoi.
Visitors who come to enjoy the waterfall can also stay overnight in the provided chalets.
Taman Negara Endau-Rompin
Taman Negara Endau Rompin is blessed with two mesmerizing waterfalls, namely Buaya Sangkut Waterfall and Upeh Guling Waterfall. These natural wonders offer visitors a chance to immerse themselves in the beauty of the rainforest while enjoying the serenity of gushing waters.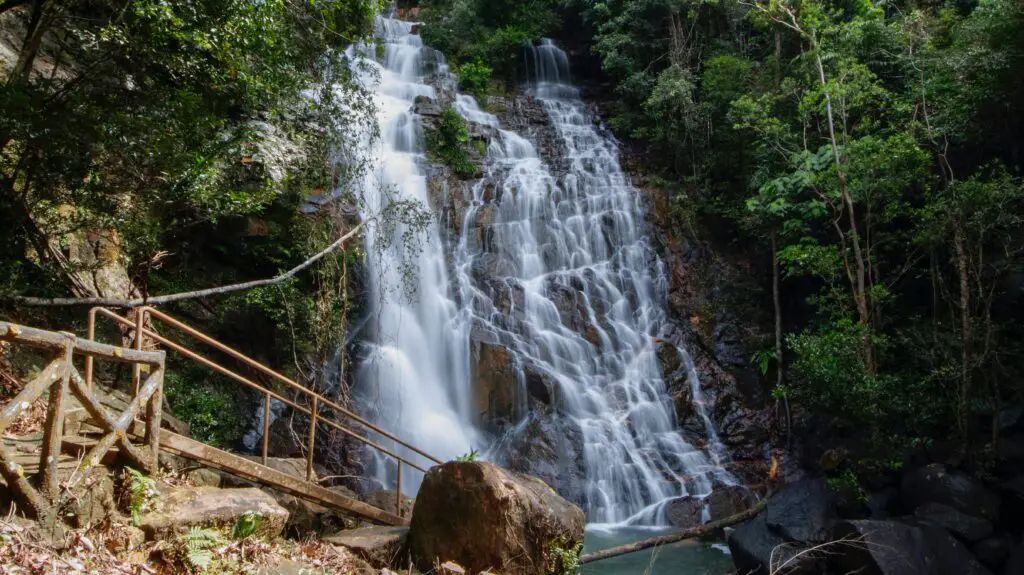 Buaya Sangkut Waterfall is located within the Endau-Rompin National Park in Johor, Malaysia. Located deep within the rainforest, this waterfall boasts multiple tiers of cascades and through these tiers, the waterfall forms powerful, cascading water at each level. Buaya Sangkut, an intriguing waterfall name, originates from the visual resemblance of the stone formations to a crocodile caught in a fixed position.
This unique feature adds a touch of allure to the waterfall, captivating visitors with its rocky structure resembling a crocodile gracefully scaling the cascades.
To reach Buaya Sangkut Waterfall, trekking is required through the dense rainforest trail. This trail can be regarded as a challenging route, attracting backpackers, campers, and hikers due to its popularity.
Camping is available near the waterfall, allowing visitors to spend the night under the starry sky and wake up to the soothing sounds of nature. Swimming in the cool, refreshing pools is a popular activity, providing a refreshing respite in the midst of the tropical heat.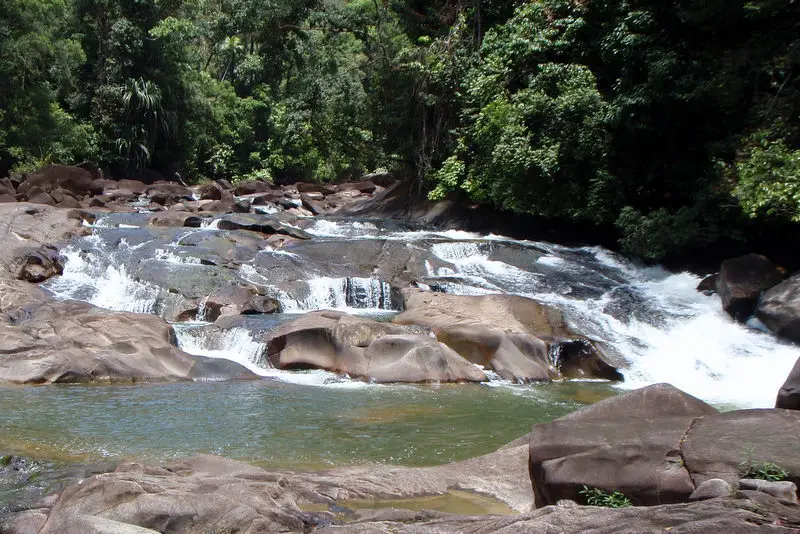 Image source: waterfallsofmalaysia.com
On the other hand, Upeh Guling Waterfall, also located within the Endau-Rompin National Park, offers a different but equally spectacular experience.
At the waterfall, you may find what others called as nature's "bathtubs" which are basically deep depressions in gargantuan boulders formed by trapped stones whirled by water over time. They showcase nature's sculpting power.
To reach Upeh Guling Waterfall, a trek through the rainforest is also required. The trail may involve navigating rugged terrains and crossing streams, adding an element of adventure to the journey. Apart from swimming, visitors can explore the surrounding trails, observe the diverse flora and fauna, or simply bask in the tranquillity of this natural oasis.
Other Waterfalls Worth Noting in Johor
Situated in the heart of Gunung Pulai Park near the bustling town of Kulai, Gunung Pulai Waterfall is a popular weekend getaway for locals. Despite its commercialization and easy accessibility via a dedicated roadway, the waterfall maintains its natural allure, attracting scores of nature lovers every week. The good news for visitors is that no entrance fee is levied to witness this spectacle of nature.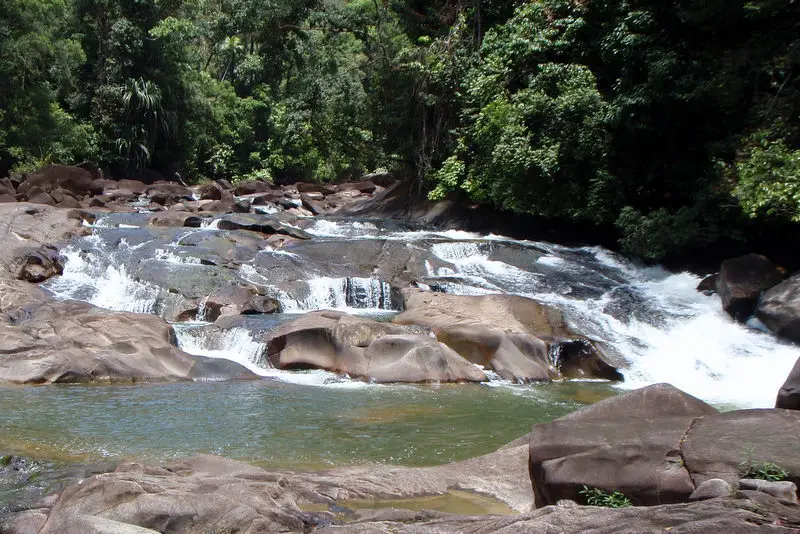 Image source: Google Maps
The entire experience of visiting this spot is more akin to a relaxing park visit rather than an arduous trekking expedition, despite the park featuring both a mountain and a waterfall. Such a unique blend of convenience and natural beauty makes Pulai Waterfall an ideal escape from the mundane.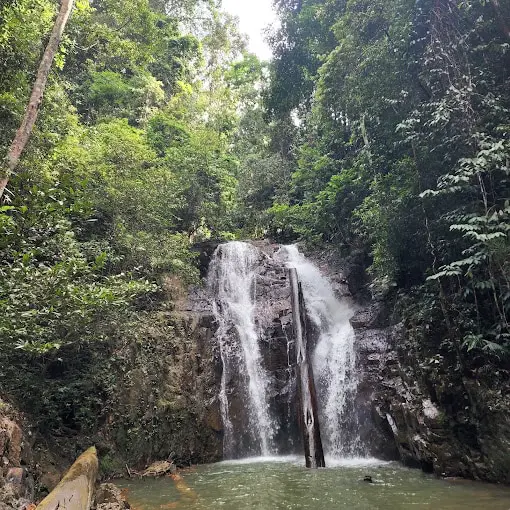 Image source: Google Maps
Tricky to find, the second waterfall is located in Gunung Panti Recreational Forest, a mere 15 kilometers away from Kota Tinggi town in Johor. Being called Pelepah Waterfall, it boasts crystal-clear waters and untouched beauty. The hike features three main waterfalls, fallen logs for adventurous photo opportunities, and a two-hour journey.
Both waterfalls are popular destinations for nature lovers, offering opportunities for hiking, swimming, and immersing oneself in the beauty of the rainforest.
In conclusion, while you are having fun exploring these beautiful waterfalls anywhere in Malaysia, safety should always be a priority. Remember to bring essential items like water, repellent, and wear suitable clothes and shoes.
Additionally, choose the right time and weather conditions for your visit. By taking these precautions, you can fully immerse yourself in the breathtaking beauty of these natural wonders, ensuring a memorable and secure experience.
So, prepare yourself, embrace nature's embrace, and let the waterfalls guide you on an unforgettable journey of awe and appreciation.