Perhentian, Redang, Langkawi, Semporna, and Mabul–these are some of Malaysia's most popular islands that people often think of whenever they plan on having a beach getaway.
However, these are not the only beaches that are worth your visit–what many often overlook is that Johor also boasts an array of stunning beaches that most definitely can turn your trip into a one-of-a-kind coastal adventure.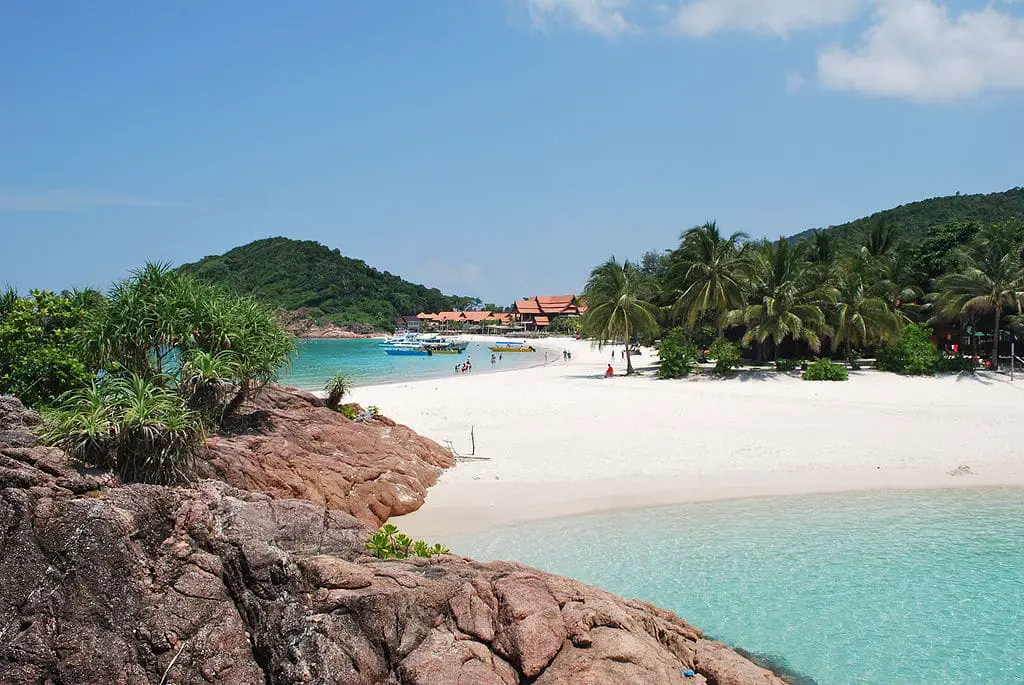 Beyond the popular attractions and urban delights, Johor's coastline offers a hidden gem of pristine shores, swaying palm trees, and captivating seascapes. Whether you're seeking a tranquil escape in secluded beaches or a luxurious beachfront experience with water sports and beachside dining, Johor has almost everything that you ever wish for.
So, pack your sunscreen, grab your beach towel, and get ready to uncover the hidden treasures along the breathtaking shores of Johor.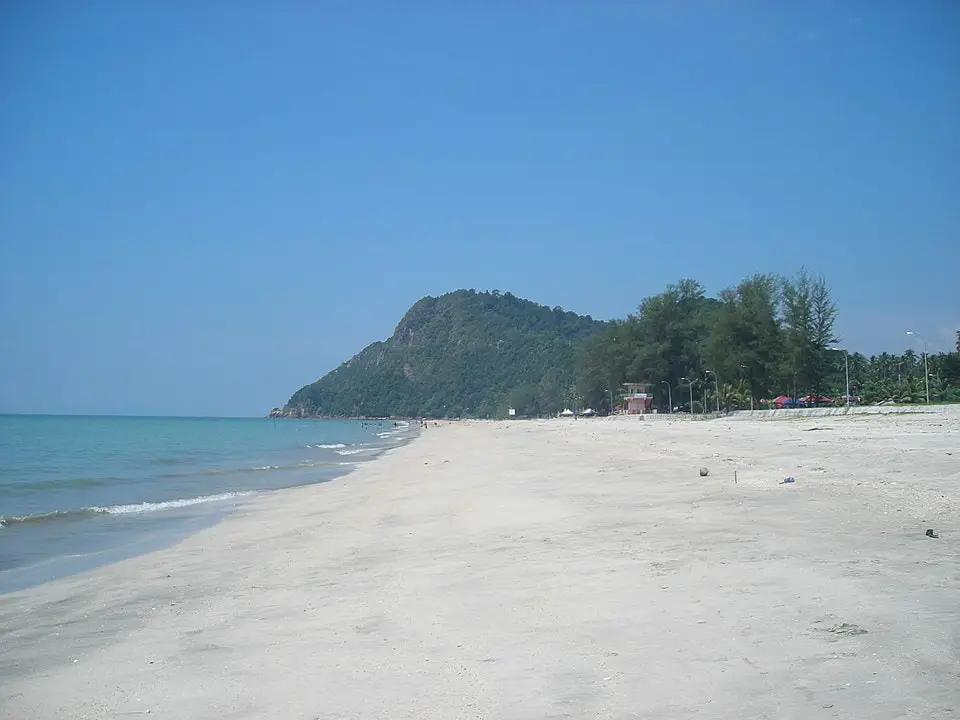 Pantai Air Papan, located in Mersing, is one of Johor's mesmerising beaches that should definitely be on every traveller's must-visit list, especially those who want an ideal escape from the hustle and bustle of city life.Imagine sitting on the soft white sand while listening to the calming sounds of waves hugging the shores–how relaxing is that? Some even camp on this beach to fully experience the beauty that it holds.
Despite being in a secluded area, Pantai Air Papan is described by many as rather charming. Visitors can find an array of stalls selling various mouth-watering snacks along the beach, so don't worry about getting hungry.
Those who plan on having a relaxing picnic will also have a great time here. Whenever you're done with sunbathing, the trees scattered along the beach can provide you with just enough shade.

Pantai Manis Tanjung Sedili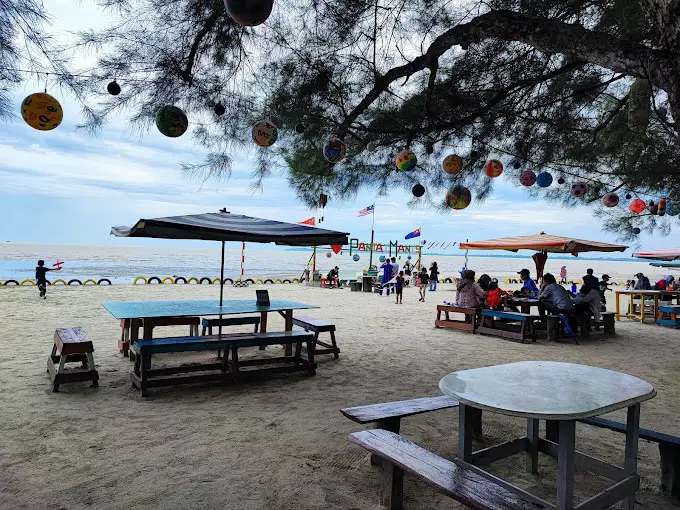 Image source: Google Maps
From what was once an unexplored beach, used only by avid joggers to pass through the area, Pantai Manis has now transformed into a serene spot perfect for those who'd like to release their week-long stresses. Located in Tanjung Sedili, some might even consider this beach as one of Johor's hidden gems!
From an exciting barbecue evening to a calming stroll along the shores or even a food-hunting session, this beach can cater to almost everyone. Ever since the beach grew in popularity, visitors can find an abundance of local eateries serving different kinds of snacks and fresh seafood.
Those who prefer to join some outdoor activities can go ahead and rent an ATV to explore the area.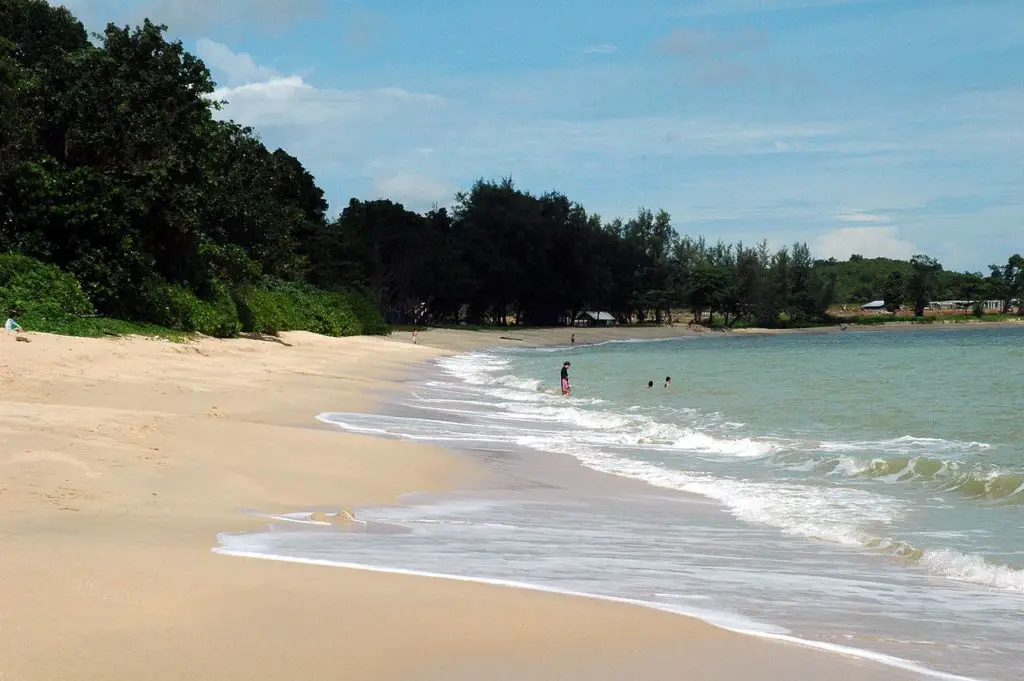 Can't get enough of the beautiful stretches of sandy beach in Johor? Then pack your picnic mat and head straight to Desaru. Located about an hour drive away from the heart of Johor Bahru, this small yet quaint coastal town boasts a specific beach that can surely turn your short trip into one of the most memorable events of your life.
At Desaru Beach, visitors can swim in its calm waters while enjoying the spectacular view of the South China Sea. Although the water can appear rather shallow, the waves can be pretty strong during certain seasons–so be sure to keep your eyes wide open and don't swim too far!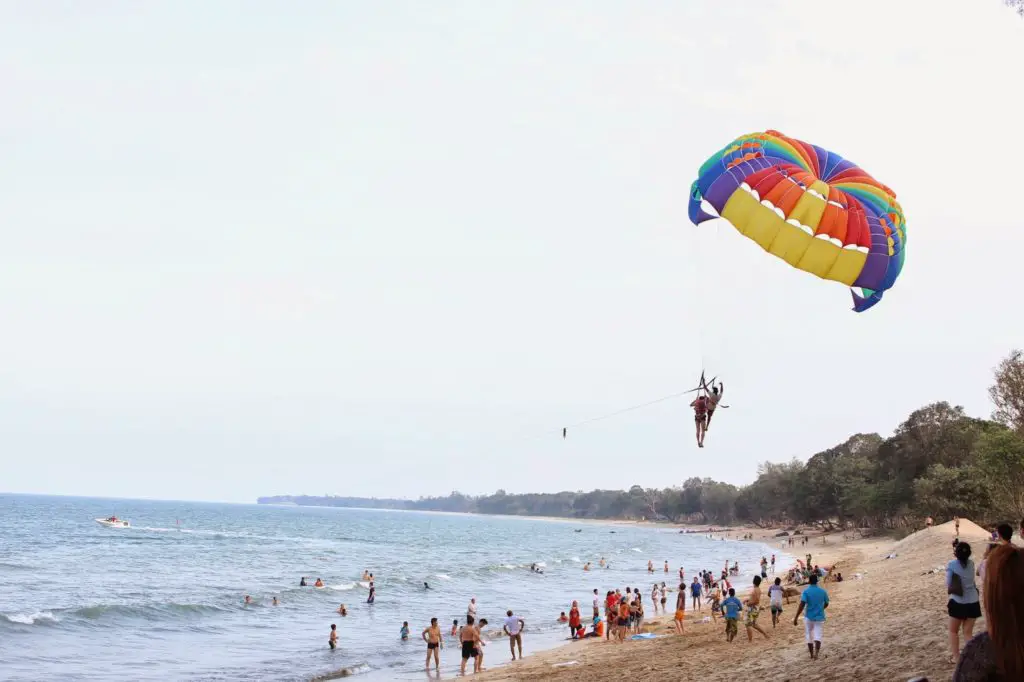 If taking a refreshing dip in the sea and basking in the warm tropical sun are not really your cup of tea, then go ahead and take part in some of the thrilling activities offered on the beach.
From jet skiing to banana boat rides, and parasailing–these exhilarating experiences allow visitors to explore the beach from a different perspective and add an extra dose of excitement to their beach getaway.

Some say you can never claim you've explored Johor without setting foot at Danga Bay. Situated in Johor Bahru, this vibrant waterfront destination offers a diverse range of attractions and activities for locals and tourists alike. It is widely known for its scenic views, recreational options, and vibrant atmosphere.
Apart from strolling along the promenade (which offers a picturesque view of the Johor Strait and sunsets), sports-lovers can have some fun playing volleyball on the sandy beach. Done with the sea?
Danga Bay is also the home to Danga World Mini Theme Park, a popular attraction best fitted for visitors of all ages! From fun carnival games to heart-thumping rides, and a ferris wheel that provides panoramic views of the area, Danga Bay has it all.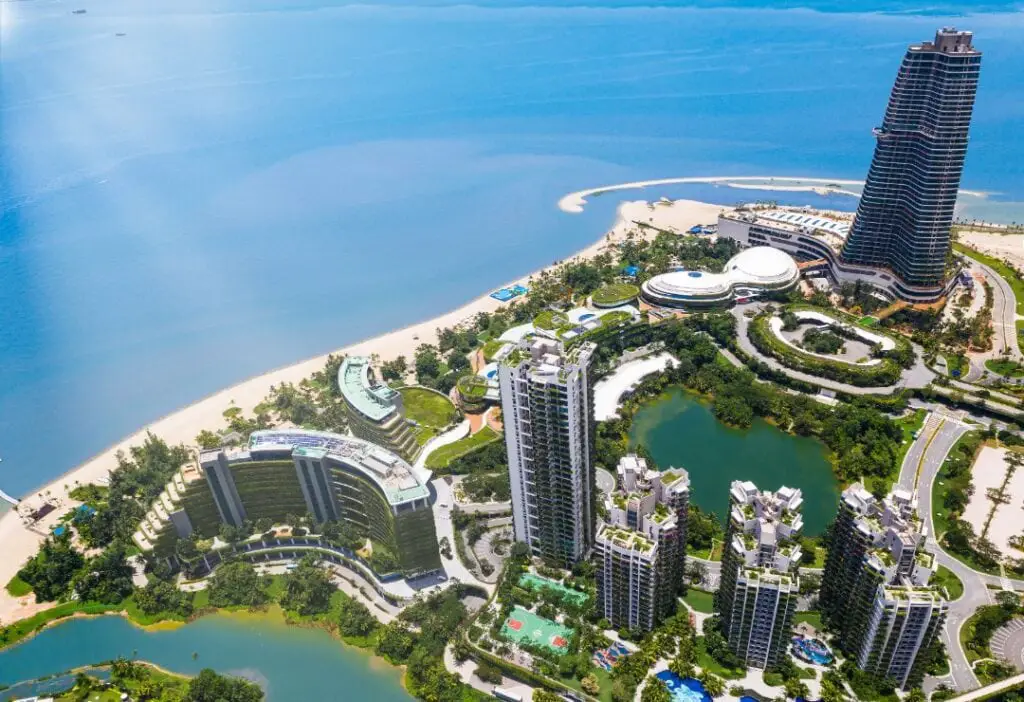 Image source: forestcitycgpv.com
Who would've thought that a man-made island can offer such a pleasant experience? Situated in Gelang Patah, the Forest City Beach is an example of a great combination of both natural beauty and modern amenities.
While enjoying the spectacular views of the sea (with a distant view of Singapore), visitors can also spend some quality time visiting a few of the establishments including beachfront cafes, restaurants, and bars, around the area.
In addition to the beach itself, Forest City offers a comprehensive mix of residential, commercial, and recreational facilities. Visitors can explore the integrated development, which includes shopping malls, parks, and cultural centres, adding depth and variety to their experience.
While golfers showcase their skills at Forest City Golf Resort, shopaholics can indulge in the several duty-free shops. Those with kids, on the other hand, can have some fun at Forest City Waterpark!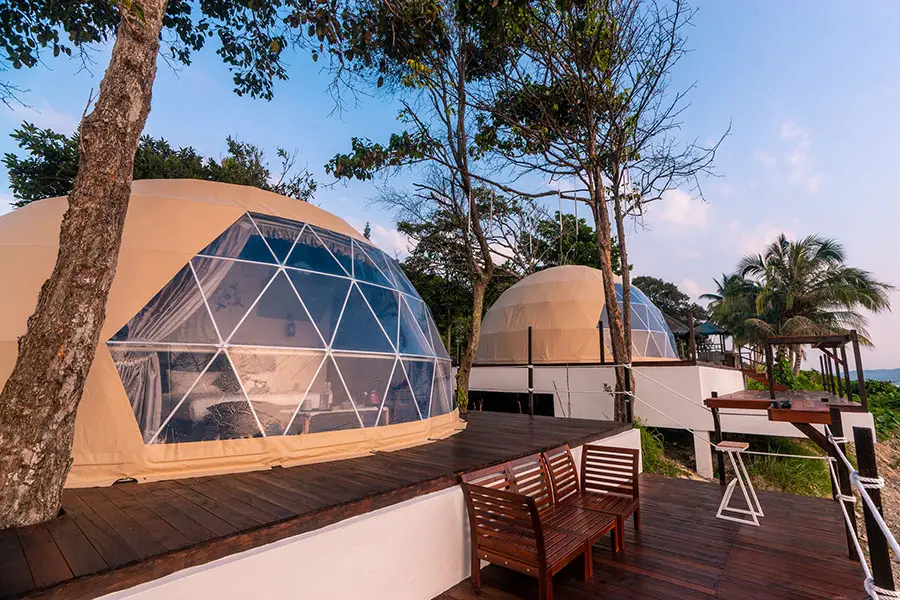 Located in the peaceful fishing village of Sedili Besar, the Sea Horizon Resort (formerly known as Tanjung Sutera Resort) is best known for its tranquillity. This exact glamping retreat is exceptionally perfect for those who wish to connect with nature without the distraction of gadgets and modern technology–no wifi is provided here, but fun and excitement are both guaranteed.
Since it is located on a cliffside, guests are promised with a mesmerising view of the South China Sea. During the day, guests can expect to have their schedule packed with an abundance of exciting outdoor activities ranging from ATV adventures to kayaking on the calm sea waters, bird watching, paragliding, and kite flying.
When day turns to night, shift your focus towards the dark sky and gaze at the shining stars in the galaxy.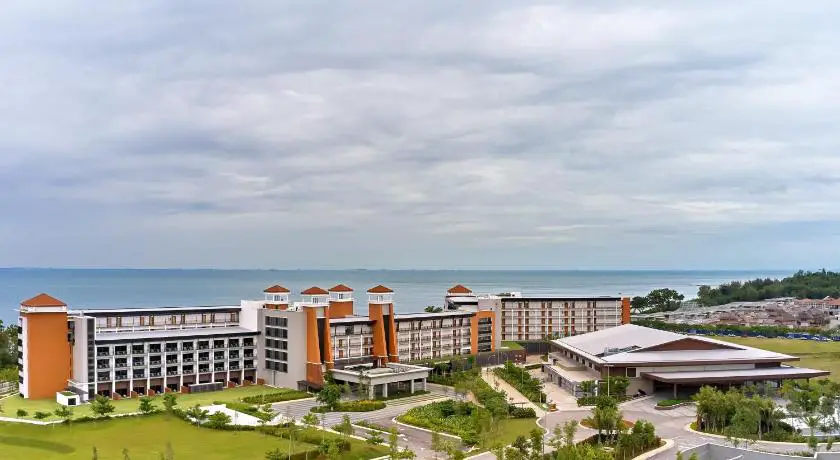 Looking for a more luxurious spot to spend your vacation? Then start your engine and get to The Westin Desaru Coast Resort, an extravagant beachfront resort that offers a stunning coastal experience. Situated along the pristine Desaru Beach, this resort provides its guests with direct access to one of the best beaches in Johor.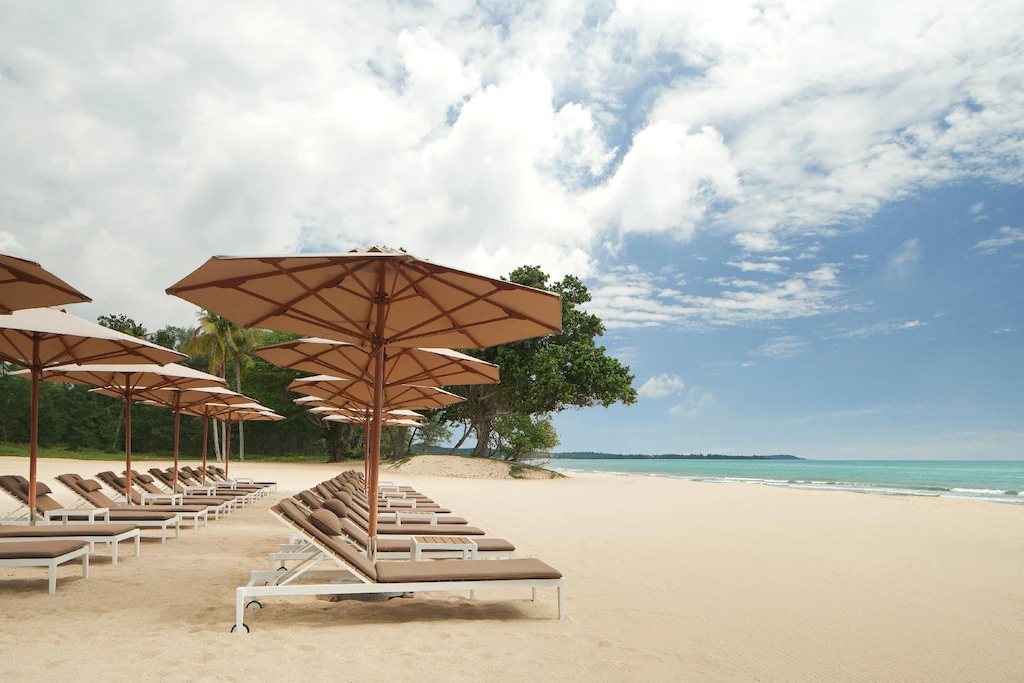 With its soft golden sands and glimmering turquoise waters, the resort's private beach is a great setting for relaxation and rejuvenation. Its ample space made it perfect for guests to lounge, sunbathe or even take leisurely walks along the shore.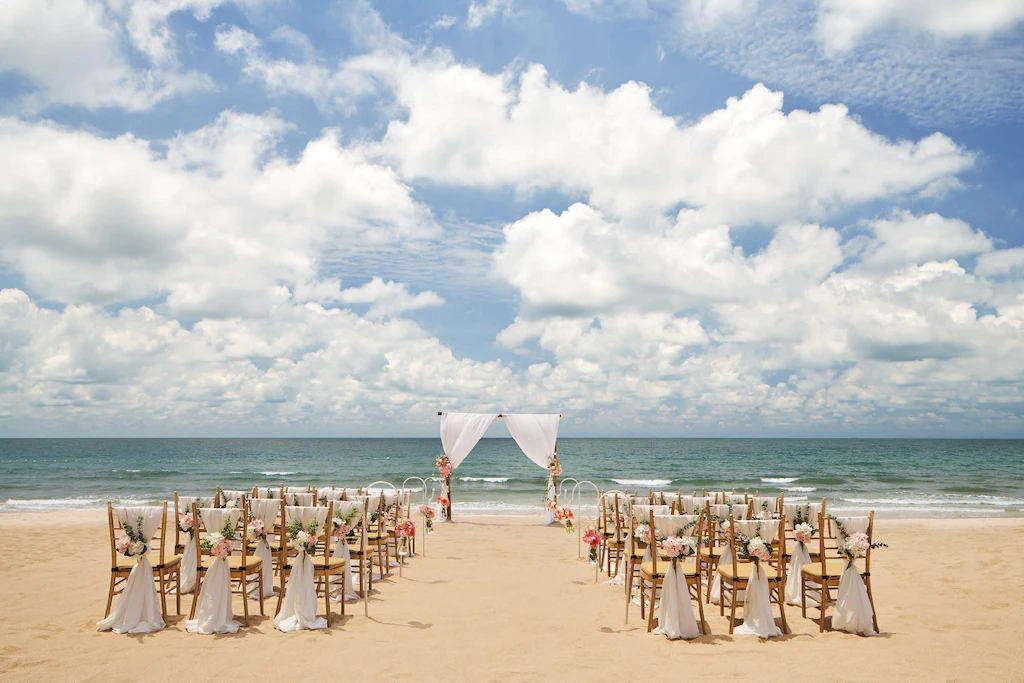 The calm and gentle waves also make it safe for swimming. Due to its amazing views, some even chose to hold their weddings on the beach! The resort also features a spectacular infinity pool overlooking the beach itself so that guests can enjoy a refreshing swim while gazing at the stunning coastal panorama.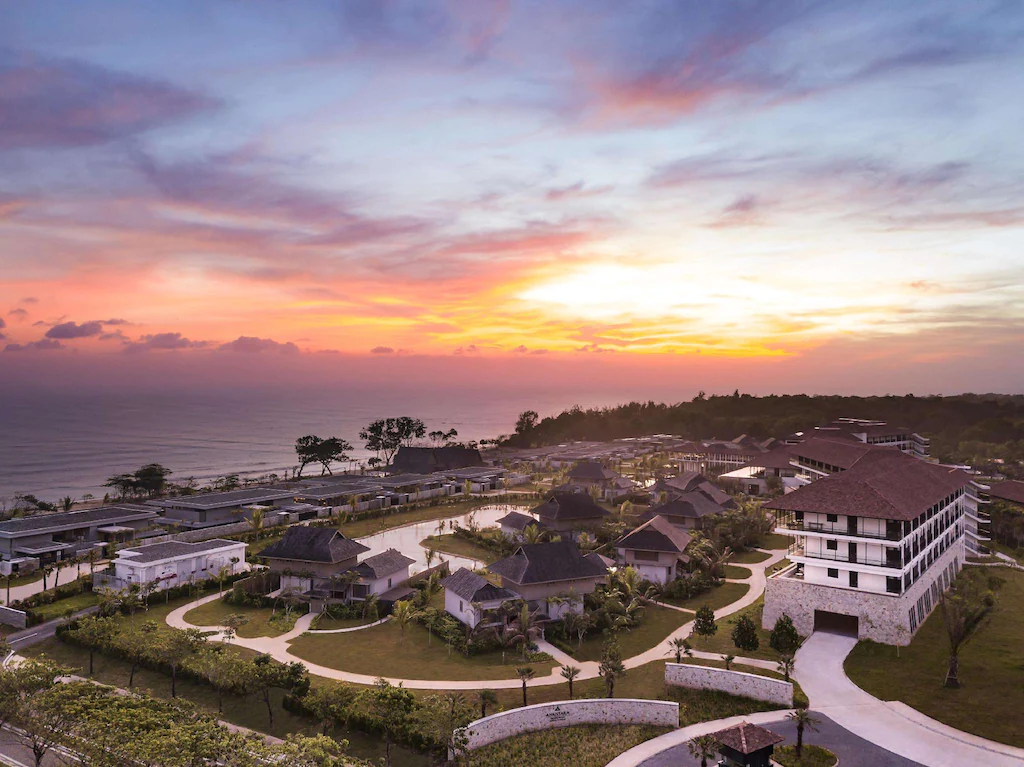 Anantara Desaru Coast Resort & Villas is yet another one of Desaru's prestigious beachfront retreats that can provide you with a luxurious and immersive beach experience.
Like The Westin Resort, Anantara is also nestled along the picturesque coastline which showcases the natural beauty of the surrounding area–so expect to hear the sounds of waves calmly hitting the shores all day and night.
Guests can make themselves feel at home in the villas, each featuring gorgeous views of the gardens, lagoon, and of course, the vast ocean.
Those who are not keen on taking a dip in the seawater can enjoy their time here too–have fun swimming in the massive infinity pool surrounded by palm trees and overlooking the stunning sea.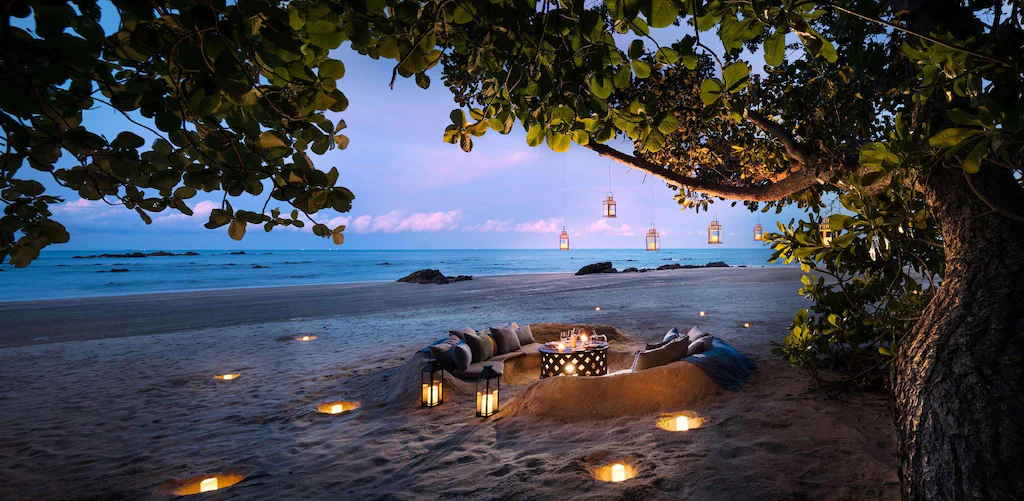 As for those who are eager to sink their feet in the soft golden sands, you can spend a couple of hours on the beach itself. Take a swim, build a sand castle, and lounge under the sun. Don't forget to stay around until late evening as the view on the beach during the golden hour is definitely mind-blowing!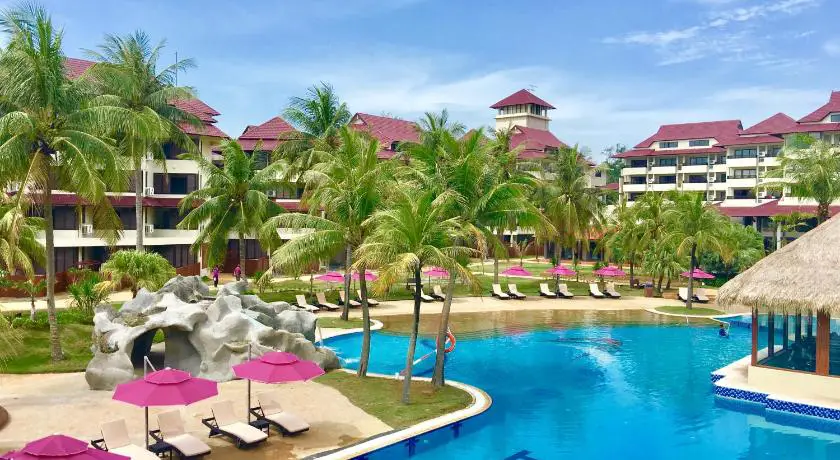 Towering palm trees, massive swimming pools, countless lounging chairs complete with summer umbrellas to keep you covered from the sun, a tropical feel and a quiet beach–these are some of the things that people often think of whenever Sand & Sandals is mentioned.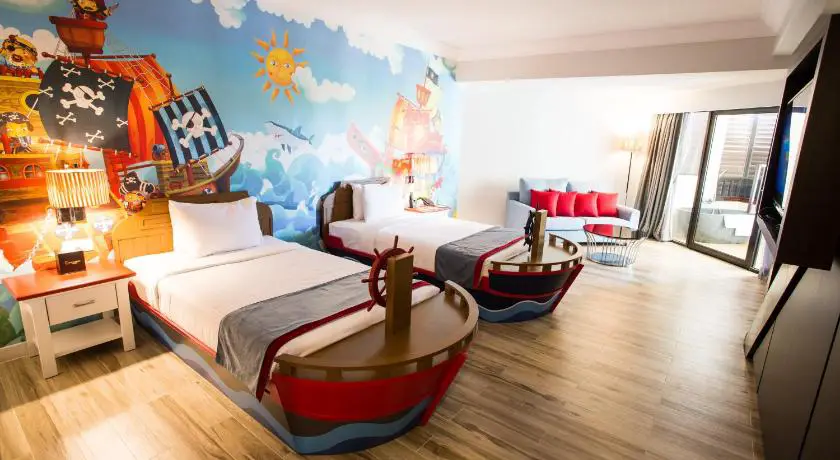 While the resort is popular for families with children–Sand & Sandals boasts a variety of activities for your little ones including a great selection of arcade games and an exciting playroom–those who are looking for thrill can also have some fun.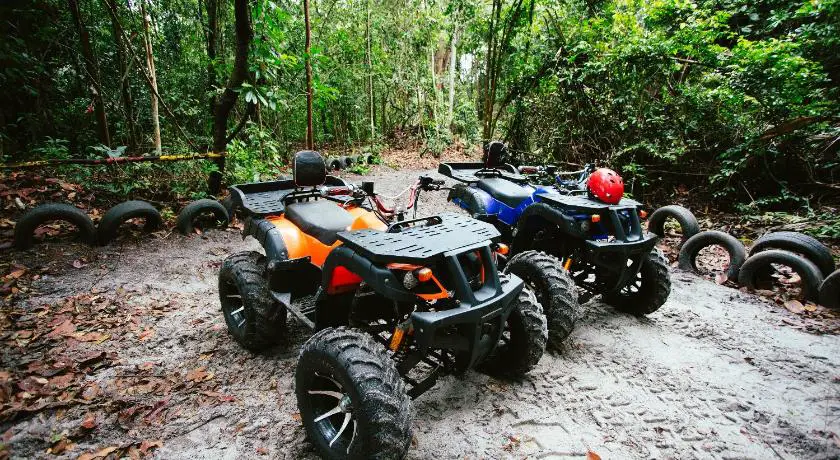 You can either rent an ATV to explore mother nature or get yourself on a bicycle if you prefer a more relaxing ride. Prefer to get wet? Then go on the speedy banana boat ride, jet ski or even a canoe if you wish to enjoy quaint views of the area from the waters.
Fill up your days with these activities and don't worry about getting sores all over your body as the resort also features its very own spa!
With its array of stunning coastal destinations, Johor offers a little something for every beach lover. From the tranquil shores of Pantai Air Papan to upscale resorts like The Westin Desaru Coast and Anantara Desaru Coast Resort & Villas, visitors can indulge in the beauty of pristine sands, azure waters, and a wide range of activities.
Whether you seek relaxation, adventure, or a blend of both, Johor's beaches provide the perfect backdrop for a memorable beach vacation in Malaysia.