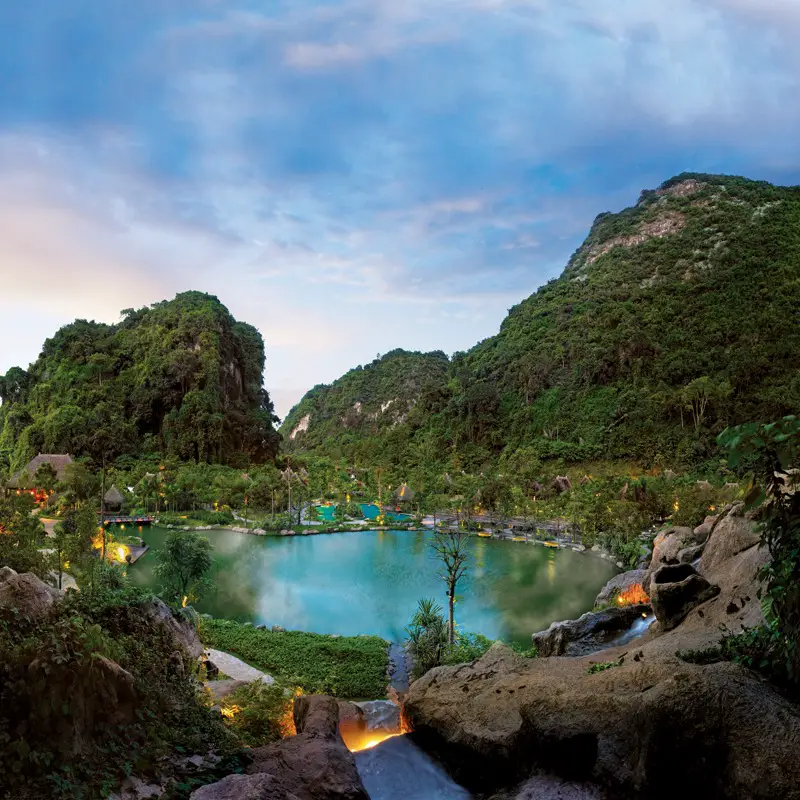 From what was once a small mining town, Ipoh has transformed into a tranquil yet wondrous little gem of Perak filled with a tonne of attractions and local delights that could turn your short trip into one of a kind.
While some might agree that Ipoh could be a great destination for a day trip, others (including us) might suggest that you stay at least one night in Ipoh to fully discover all of its treasures. 
Choosing where exactly to spend the night, however, might be easier said than done as Ipoh has a wide variety of amazing homestays and boutique hotels that can offer a totally different experience throughout your stay. Below are some of our highlighted picks that might be worth checking out.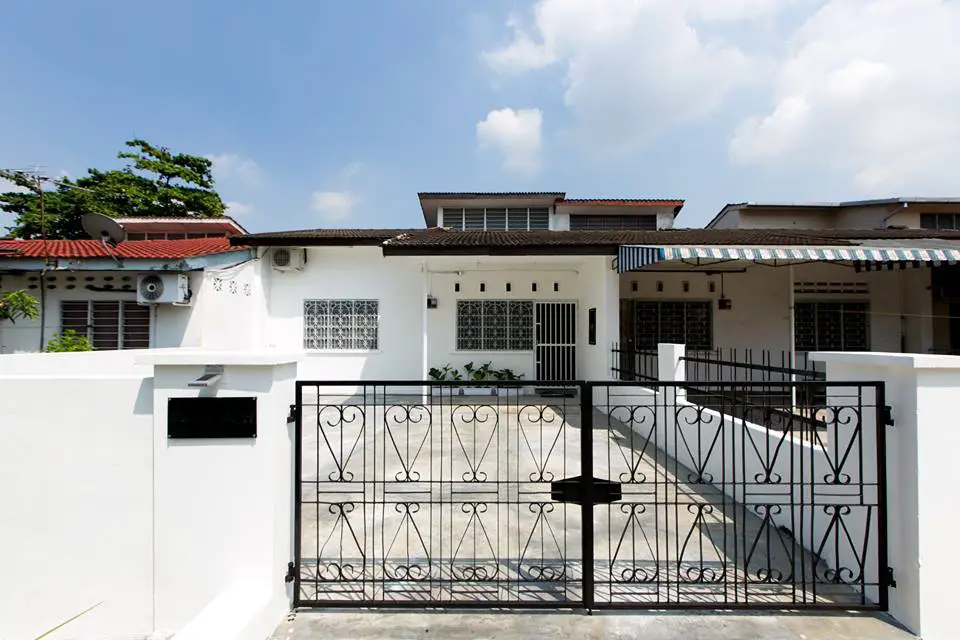 Image source: Pause Ipoh FB
For those who are travelling in a group, nothing can go wrong with a stay at Pause Ipoh. Situated at Taman Kampar, this accommodation is hosted by none other than VCR Homestay and is best known for its cosy ambience and convenient location.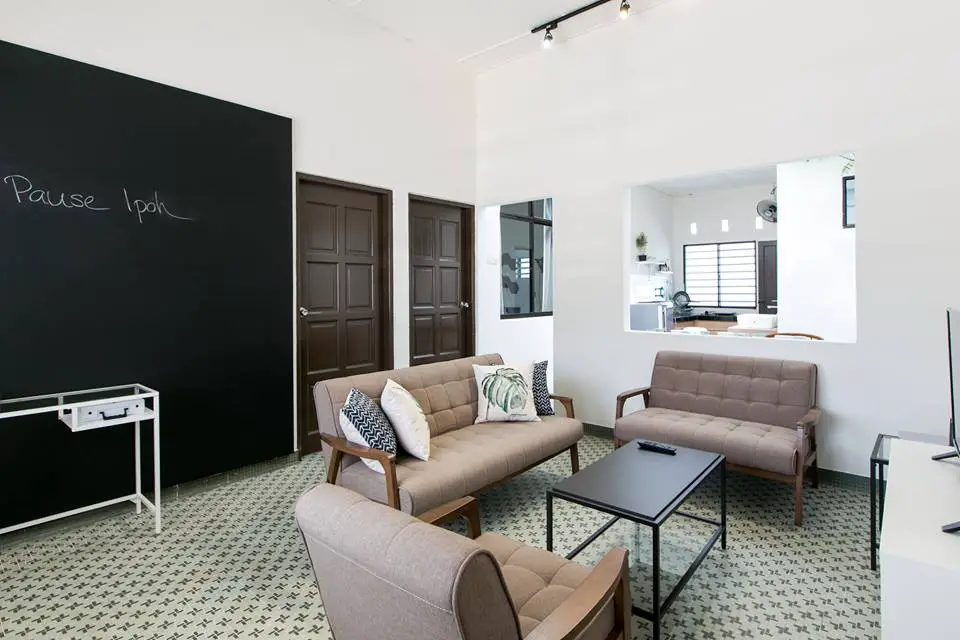 The space is fully equipped with everything you need for a short staycation. The host has also installed Netflix on the Smart TV and provided high-speed internet connection for their guests to feel at home.
This three-bedroom homestay also has a rather unique and pleasing-to-the-eyes decor with all white walls and minimalistic furniture to keep the space looking slightly vintage yet sleek and clean–you can even find a single tree growing at the corner of the bright dining room and a full wall of chalkboard for you to turn your artistic mode on! 
Want to find out more about their story? Read the interview that we done with the host something ago.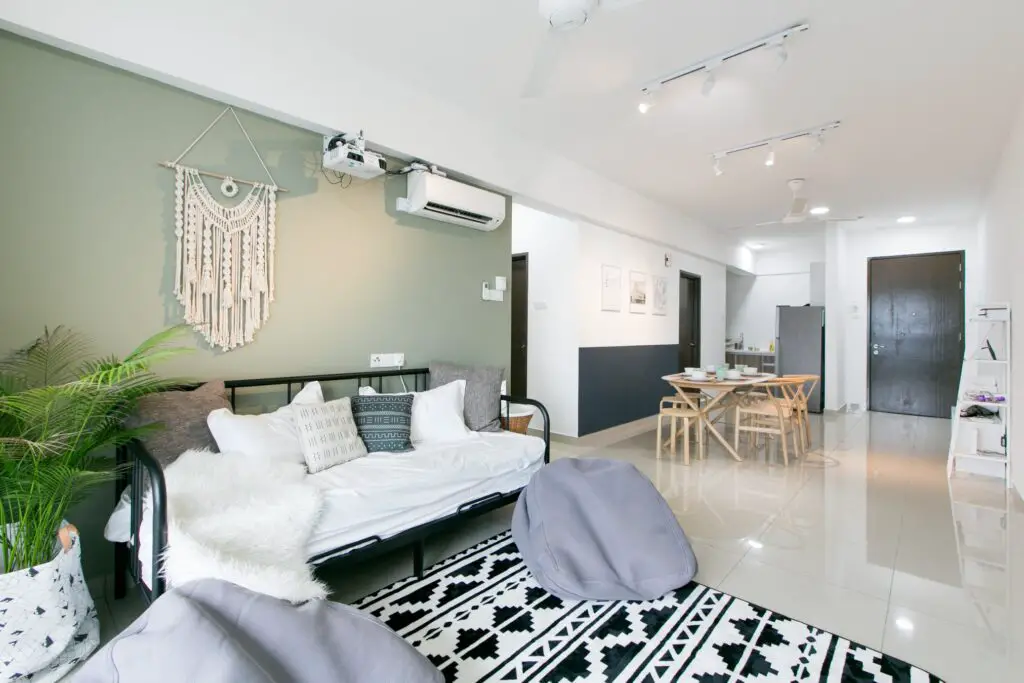 Image source: Pause Ipoh FB
Also hosted by VCR, the Pulse Ipoh is yet another stylish homestay that could cater to all of its guests' needs.
In contrast to the Pause where guests can make themselves feel at home in a landed house, the Pulse Ipoh is in fact, located on the fourteenth floor of the Majestic Condo. What's best about this accommodation is that it can fit up to twelve adults!
Since you'll be staying in a condo unit, you can expect to find all the amenities a typical condominium offers including a swimming pool, sauna and a children's playground.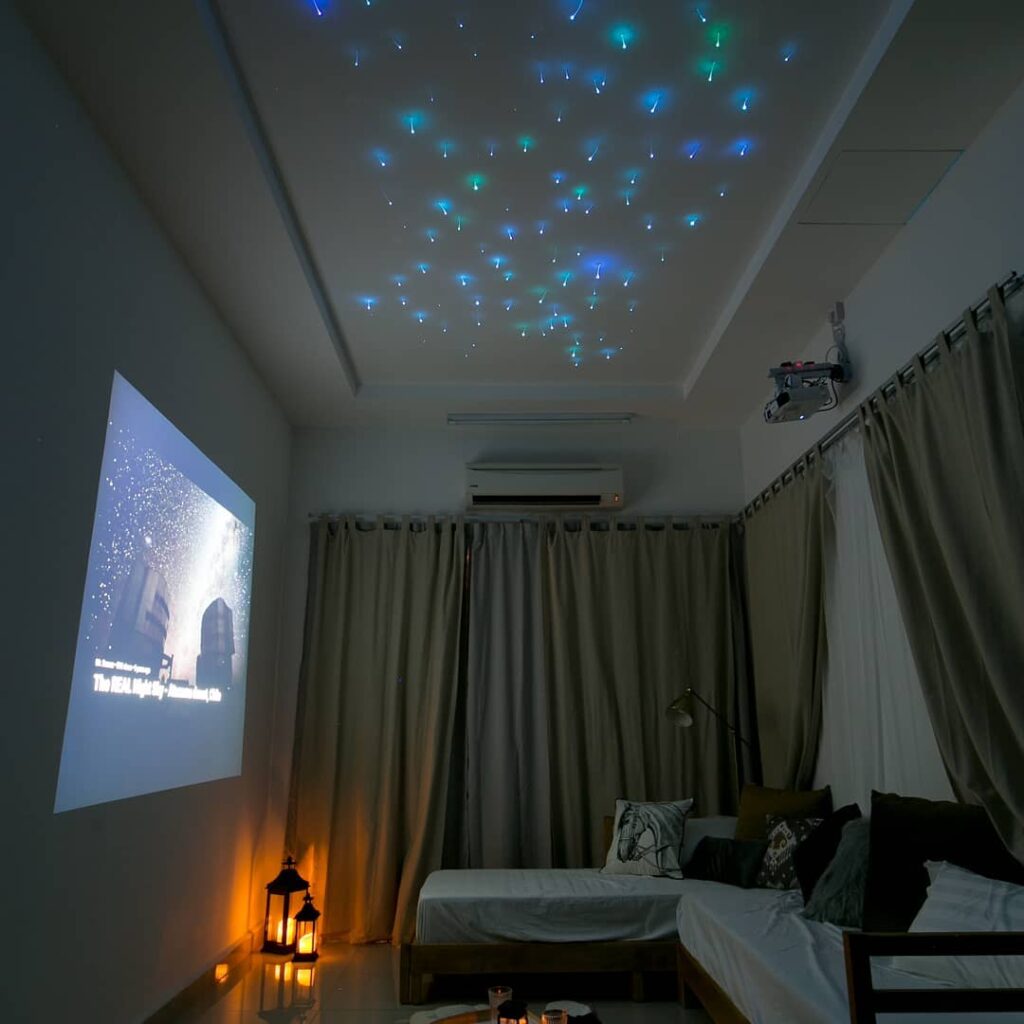 The main highlight, however, is the living room where you can find not only two comfy sofa beds, but also a projector or a home cinema for you to watch your favourite movie using the pre-installed netflix on the smart TV.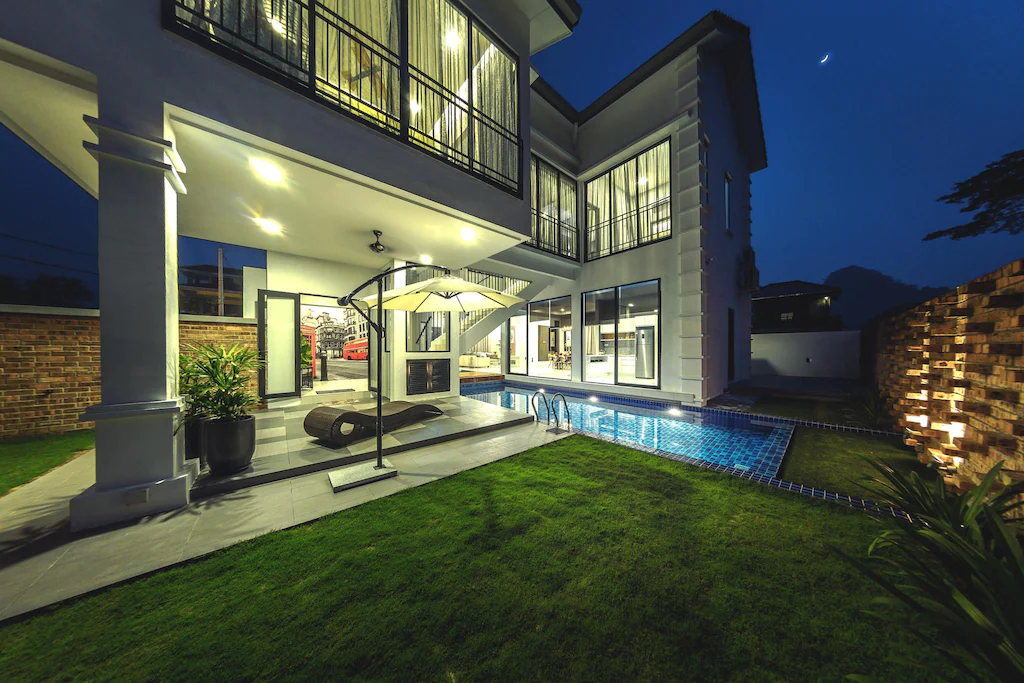 As for those who wish to spend their short trip in a lavish bungalow, the Atlantis Pool Villa is the best option for you. Situated in Tambun, just a sheer ten minutes drive away from Sunway's Lost World of Tambun, this exquisite villa is popular for its swimming pool.
Since the pool is located at the centre of the villa's U-shaped floor plan, each guest can get a clear view of the swimming pool from their own room!
Claimed to be able to provide its guests with a wonderful resort experience, this villa is also renowned for its exceptional decor–the hosts had wonderfully merged the sleek contemporary design with more cosy and humble Balinese finishes.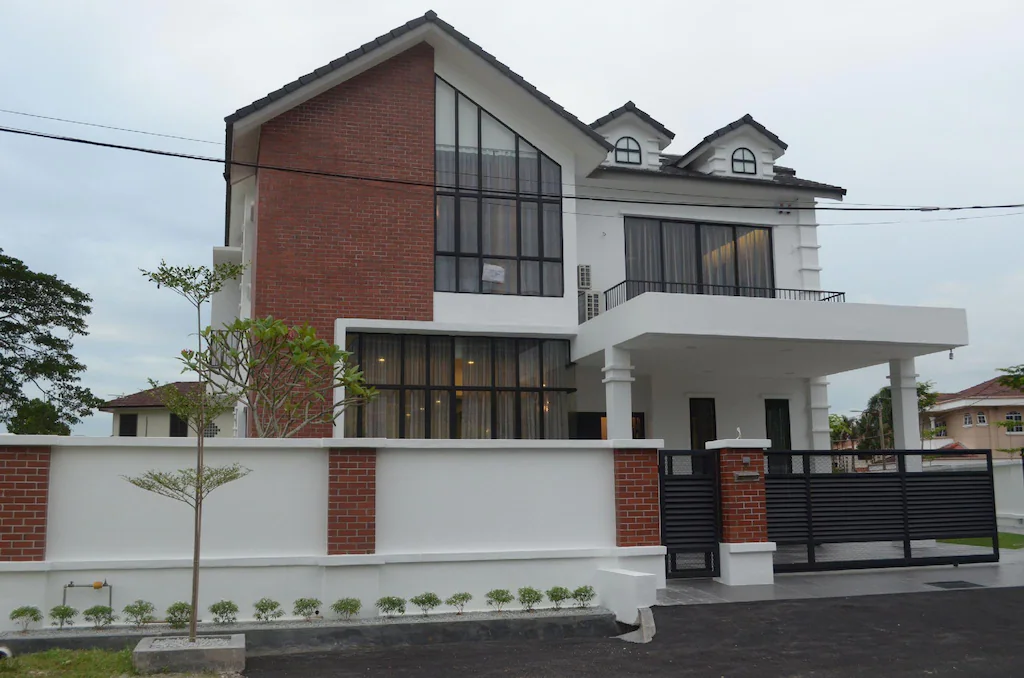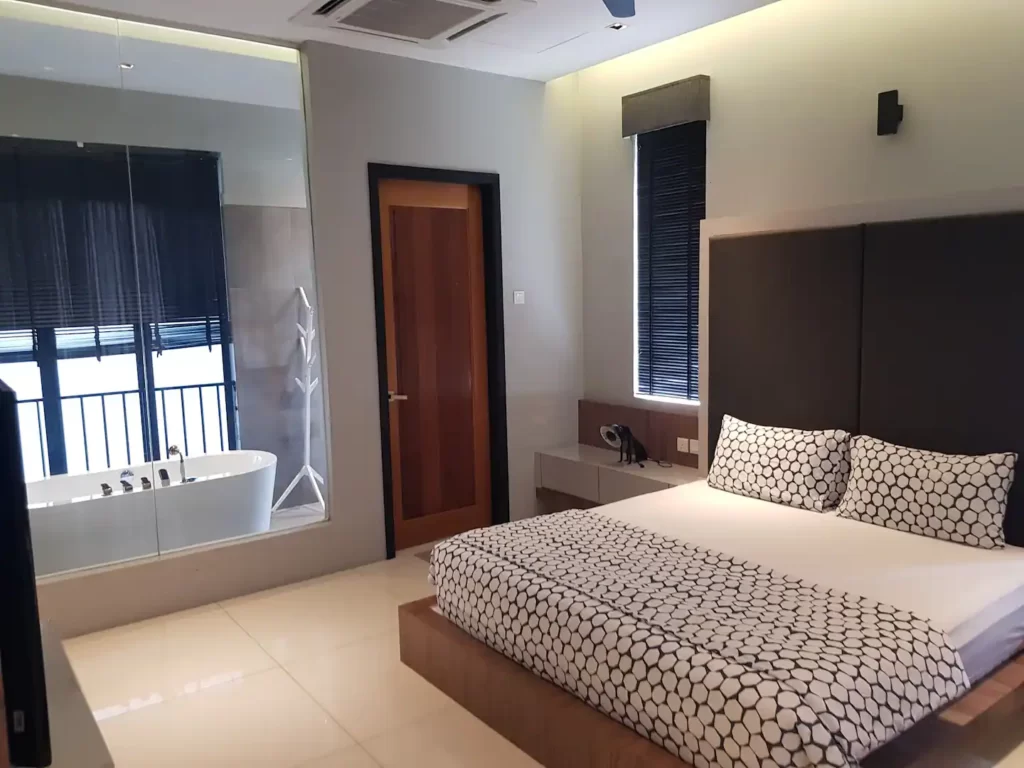 Done with spending the entire day or night in the swimming pool? Move on to the hot tub in the villa's two spacious master bedrooms and have a relaxing hour or two.
Image source: Tambun Pool Villa FB
If you wish to host an exciting family gathering filled with fun pool activities and barbecue nights or perhaps a simple and intimate family weekend getaway where you can spend hours lounging around, then book a stay at Tambun Pool Villa.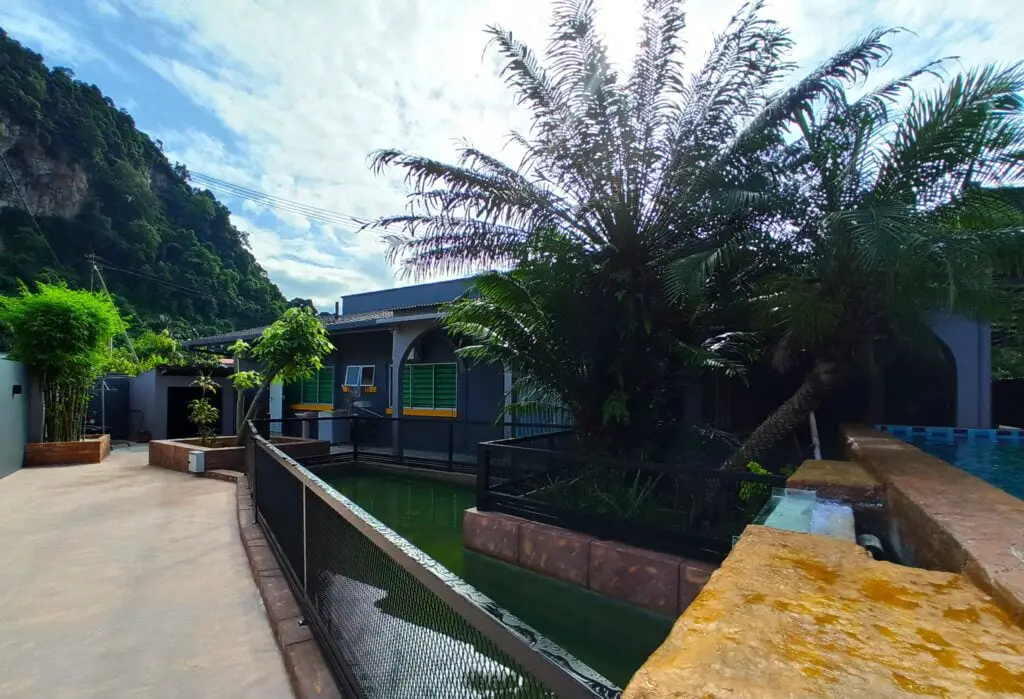 Given its location slightly away from the hustle and bustle of the main attractions in the Ipoh city centre (Concubine Lane is almost twenty minutes away), you can expect to experience a quiet and peaceful stay at this Muslim-only accommodation.
Although this villa is not as lavish as the Atlantis Pool Villa listed above (this villa has a rather "oldschool" design), ultimate comfy and fun are definitely guaranteed!
Children can have fun splashing water in the swimming pool while the adults can have a few laughs at the spacious lawn, chatting and enjoying a barbecue session.
Best Boutique Hotels in Ipoh
Image source: Fujiwara Tofa Shop FB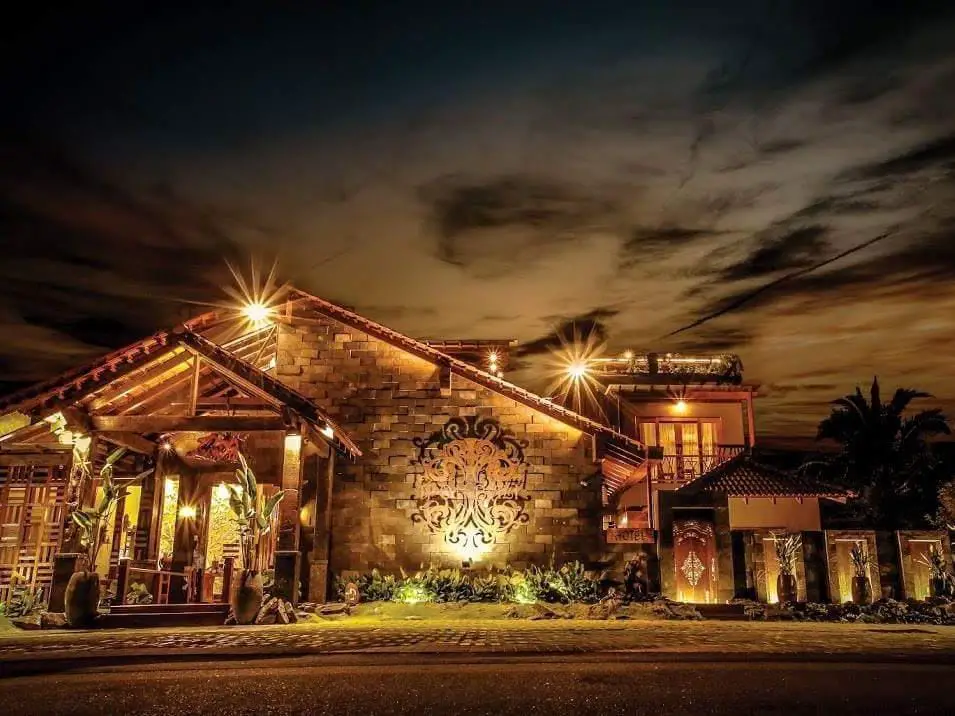 Who says you have to travel all the way to Bali just so you can experience a stay at a calming Indonesian-style resort? Surprisingly, Ipoh too has a hotel that can offer you just that!
Known as the Ipoh Bali Hotel, this wonderful accommodation is surrounded by not only a quaint ambience but also sweeping views of Ipoh's untouched mother nature.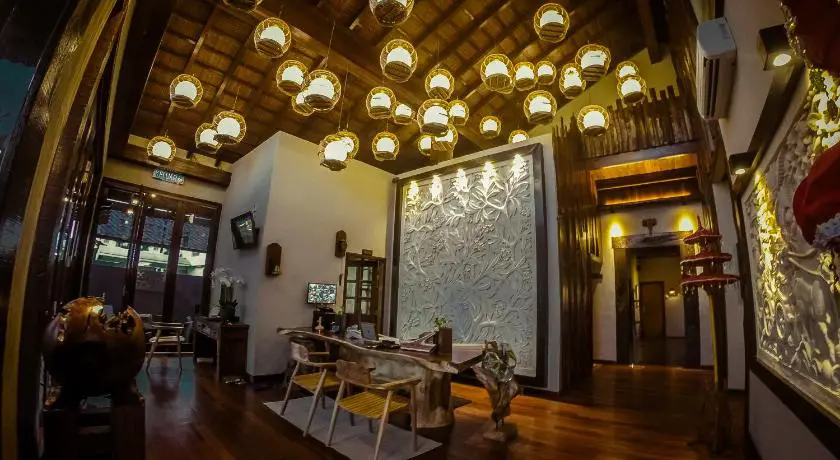 Being a favourite hotel for both locals and tourists alike, Ipoh Bali Hotel can also be a place where you can host a variety of events and ceremonies ranging from honeymoons to rooftop parties, marriage proposals, and even intimate wedding ceremonies!
Aside from the event spaces, the hotel features four types of luxurious yet humble rooms which can cater to guests travelling alone, in pairs, and families.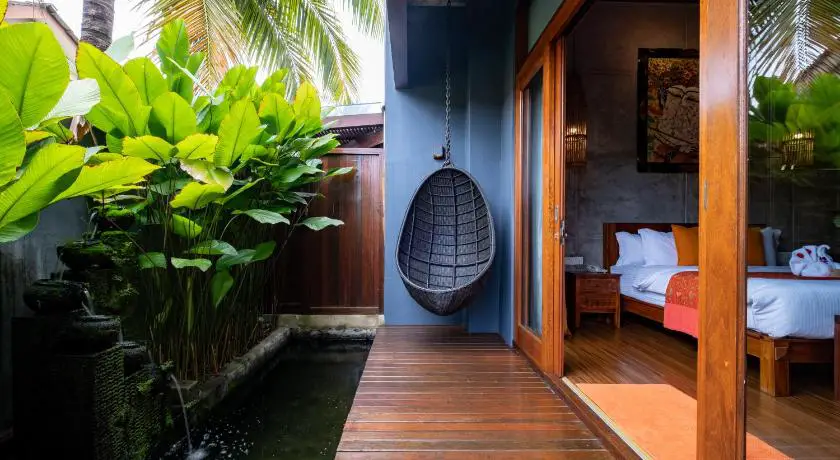 What's best about the rooms is that each one of them is beautifully decorated to resemble those relaxing resorts that you can typically find across the islands of Bali–pristine koi ponds, rattan furniture, exposed cement walls, natural wood furnishings, you name it!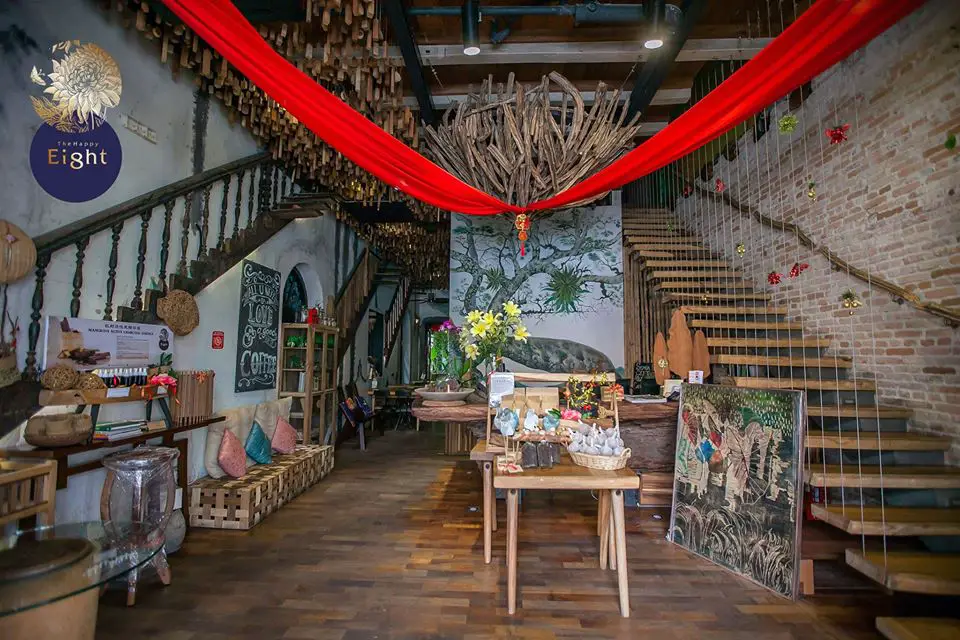 The Happy 8 Retreat claimed that they could turn your trip into one-of-a-kind with its artsy accommodations. Scattered around several locations in Ipoh (the Old Town, Pasir Puteh, Kuala Sepetang, and Kampung House), this artsy place features different types of accommodation styles.
Those who wish to experience a rustic atmosphere and enjoy nature can book a room at Pasir Puteh. If you want to get away from the noises of the city, Kuala Sepetang and Kampung House might be great options for you.
But, of course, if you're not planning on straying away from the town's centre and main attractions, then opt for the Old Town which also features its very own cafe.
Happy 8 Retreat also hosts various events and they even have a few activities that you can partake in including DIY wood art, painting, and wood factory visits–just keep in mind to give them a call to make sure which ones are on the calendar!
Learn more about them from our interview!
Image source: Fujiwara Tofa Shop FB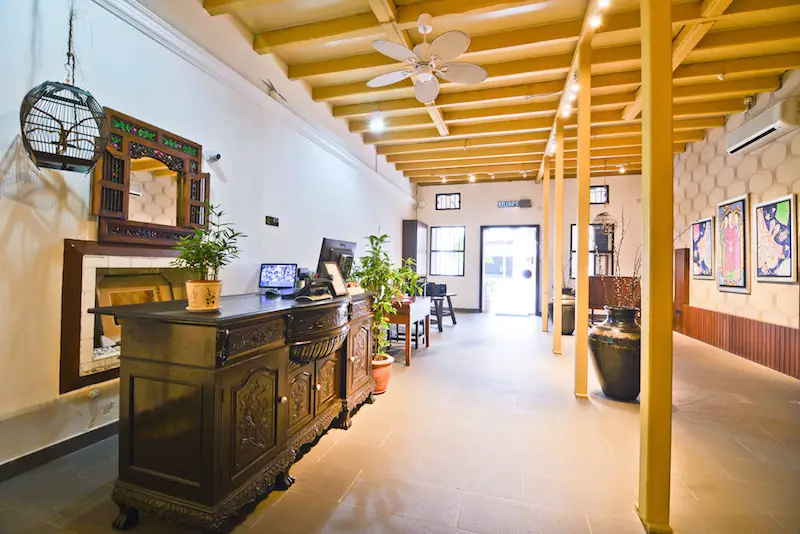 Are you a big fan of heritage designs? If so, then spending a night at Sarang Paloh is perfect for you. Located on Jalan Sultan Iskandar, this accommodation is the real definition of a boutique hotel. 
It successfully brings heritage design into a whole nother level–one step into the place and you'll immediately get surrounded by the rich culture of Ipoh Old Town. 
With its timber floorings and high ceilings, guests can definitely make themselves feel at home–some might even feel as if they're taken back to the late 19th century when Ipoh is nothing but a small and quiet mining town. Guests can opt for one of their different types of rooms each adorned with its very own unique furnishings and features.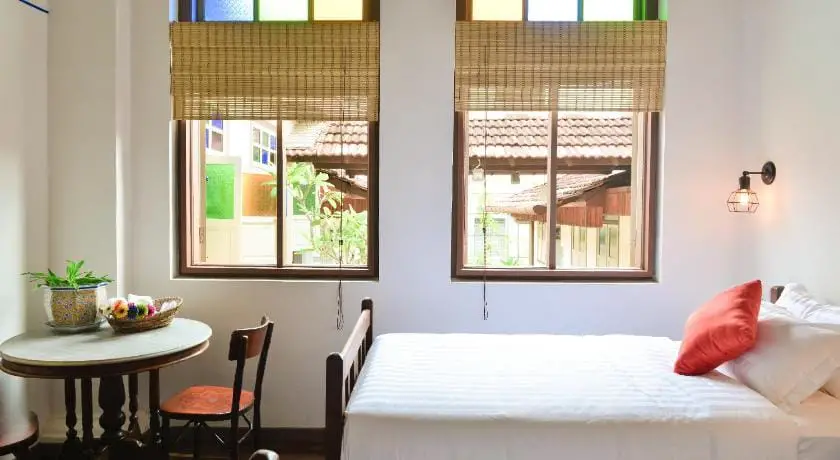 The Great Tit, for instance, is a room with a great view of the gardens while the Red Throated Sunbird is a cosy loft facing the historically significant Hugh Low Street (now Jalan Sultan Iskandar).
Aside from its unique heritage rooms named after birds native to Ipoh, Sarang Paloh also has its very own event hall and art centre.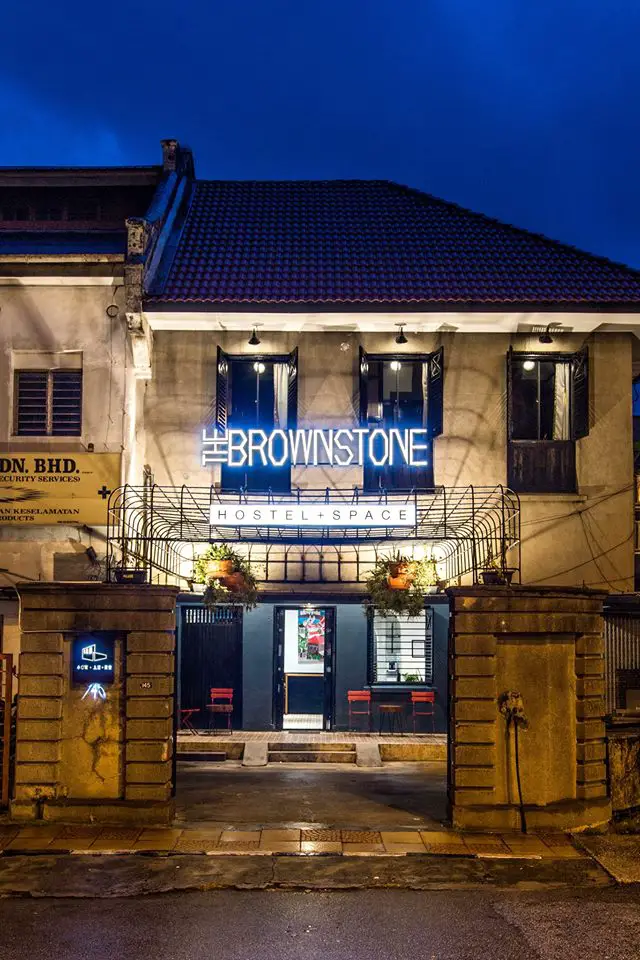 Those who don't mind sharing some spaces with strangers can opt to stay the night at Brown Stone Hostel, a friendly accommodation located about twelve minutes walk away from Ipoh Parade.
With its lovely ambience and well-kept dormitories, this hostel is actually operating within a restored 1907 townhouse! Although this hostel has been receiving extremely positive rates and reviews from its guests for its lovely dormitories, Brown Stone Hostel also has private rooms should you wish to have more privacy.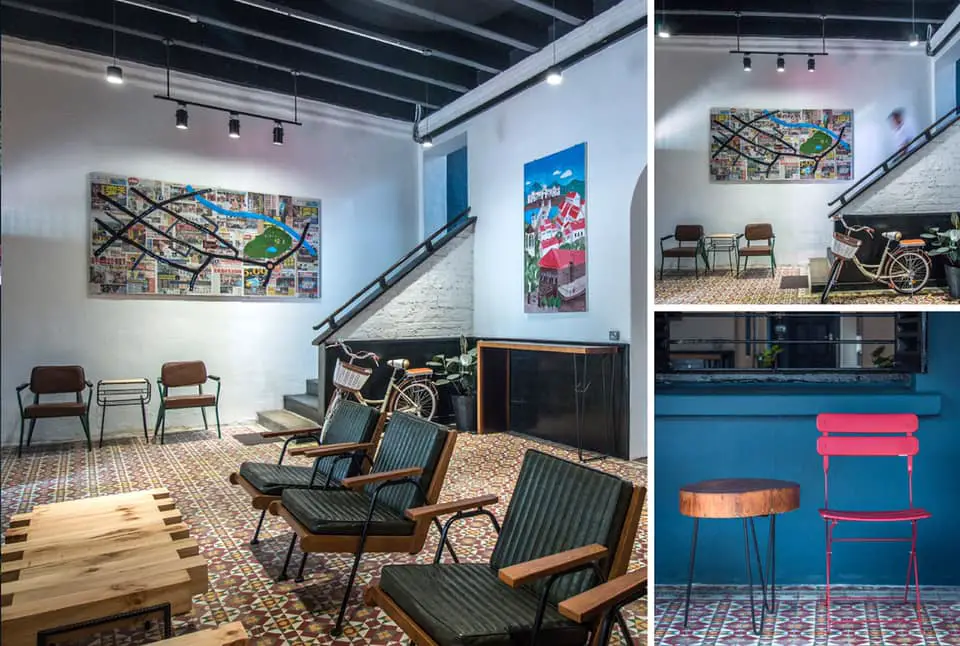 Though the hostel is located in a building aged over a century, its interior is beautifully decorated to ensure their guests get a satisfying stay. While the entrance appears rustic especially when it is surrounded by dozens of green plants, the rooms, dormitories, bathrooms, and living spaces sport a rather modern-industrial look.
Who knows, a stay at this hostel might even grant you some new friends as the place often receives guests from all over the world!
Ipoh might look like nothing but a small town on the map of Malaysia, but the town has more than meets the eye. So, it is only fitting that you spend more than a day exploring the area.
With some of the accommodations we've listed above, you'll definitely have one of the best trips of your life!