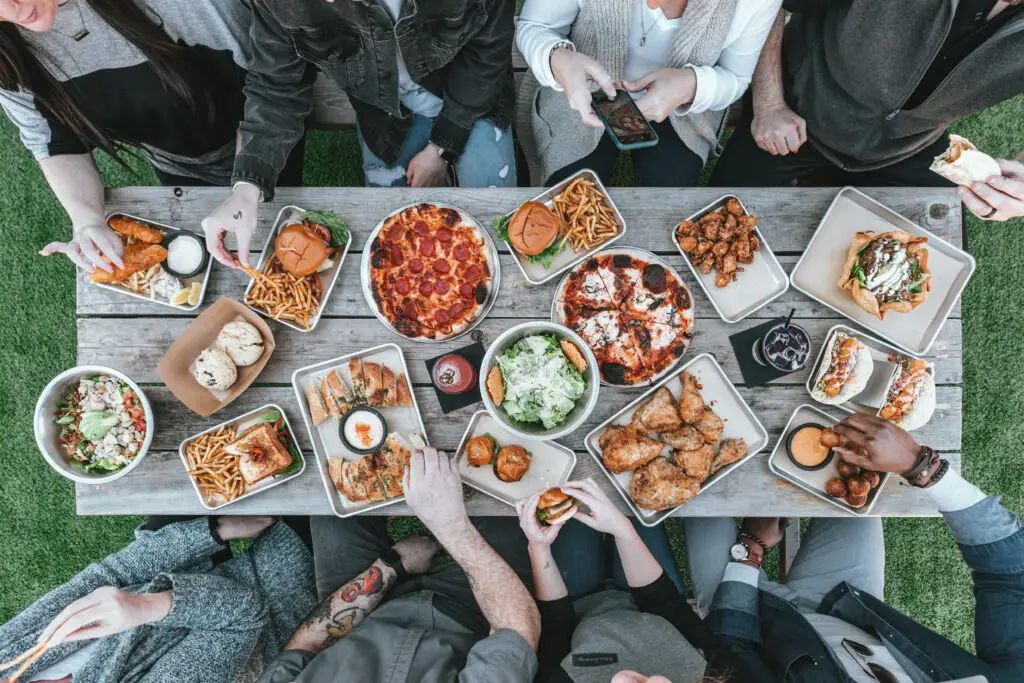 The Klang Valley boasts an endless amount of restaurants and cafes that serve all kinds of cuisines originating not only from Malaysia, but also from all over the globe. However, these days, most of these eateries are not so family-friendly due to a few reasons: some places feature only small tables fit only for a maximum of two while some others might badly hurt your wallet especially if you have a big family.
But, you can put your worry aside as we have prepared a list of our top ten most popular family-friendly restaurants and Kid-friendly cafes scattered throughout the hotspots of Klang Valley—KL, Ampang, and of course, Petaling Jaya. Here are our recommendations:
Family Restaurants and Cafes in KL
Malaysians are no doubt known for their undying love for hearty rice meals, especially for lunch! So, why not bring your family and spend the afternoon at Wadi Hadramawt, a popular Middle Eastern restaurant nestled right in the heart of the city of Kuala Lumpur.
First opened its doors over two decades ago, this restaurant is best known for their authentic Arabian and Yemeni cuisines—from Chicken Mandy to Lamb Kabsa, Falafel, and the flavourful Babaganouj which is best eaten with a piece of freshly baked Arabian bread.
The restaurant also accepts reservations for big groups and they even have a private dining room if you prefer more privacy. Baby chairs are also available, so don't be shy to request them.
Ask a fellow Malaysian if they know Chef Wan and they'll surely say yes in a heartbeat. For those who are curious and would like to taste the chef's exceptional recipes, go ahead and book a table at his restaurant, De.Wan 1958 that can be found sitting inside of The LINC KL.
You can expect to indulge yourself with an array of perfectly seasoned dishes and flavourful local favourites including Asam Pedas, Masak Lemak Cili Padi, and Rendang.
They even have different types of set menus for bigger groups! The spacious restaurant is not only vibrant and pleasing to the eyes, but it also offers seating for families of groups who'd like to host any sort of special celebrations.
Planning to take your loved ones to dine somewhere out of the ordinary? If so, then you can never go wrong with the Hungry Tapir in Jalan Petaling, KL! Sporting a quirky environment filled with rustic yet aesthetic decor, this restaurant is actually popular for its plant-based food—so if you're a vegetarian or vegan, this is a great place for you to check out.
Focusing on creating top-notch local favourites, the Hungry Tapir infuses each of their creations with a unique vegan twist that can definitely leave you drooling.
Their signature nasi lemak which replaces chicken with crispy fried mushrooms and their nangka pancakes are some of the best options on their menu while your little ones can enjoy a wide variety of kid-friendly platters from their "lil tapir's" menu.
Those who have infants or toddlers often search for eateries that feature ample space and are not too crowded so that they can fit their strollers and baby chairs comfortably—which explains why this particular restaurant at Publika is a great option for you. 
Ran by Muslim owners, Positano Risto serves tantalising Italian delicacies made only from high-quality ingredients. Despite the absence of alcohol in their cooking, this restaurant promises its customers that the foods served are still of amazing quality packed with a punch of flavours and spices.
From the Soft Shell Crab Linguine to their creamy Fettuccine Carbonara, Lasagna, and the classic Pepperoni Pizza—these are some of the restaurant's best menu items. If you're planning on splurging, feel free to order up their fresh lobster thermidor and end the night with either their Panna Cotta or Cannoli.
Kanteen, a laid-back cafe situated along the bustling streets of Mont Kiara is a great spot for brunch. Featuring a spacious patio complete with park-style tables and wooden benches, this cafe has a rather relaxing ambience which can be perfect for those who love chit-chatting with their family members.
While Kanteen offers an abundance of meals including Egg Benedicts, the Big Breakfast, burgers, and pasta, the cafe also serves great desserts for sweet tooths out there. Pair their Strawberry Cream Waffle with a glass of Milkshake—the kids will definitely leave the place with a huge smile on their face.
Family Restaurants and Cafes in Ampang & PJ
Finding a restaurant that offers authentic Korean dishes can sometimes be hard, but you can now breathe easy as Sweetree is one of the few restaurants that offer you just that! Dubbed by many as one of the several best Halal certified Korean restaurants, Sweetree can be found in Ampang.
You can either enjoy their ala carte menu which includes Kimchi Jjigae and Guk Mul Yori—both of which come with a choice of carbs—or satisfy your hunger with their premium BBQ and grill the juicy meats to perfection yourself.
Do keep in mind, however, that this restaurant might be packed especially during the weekends. So, dial up their number if you need to!
Less than ten minutes drive from Sweetree is yet another great cafe perfect for both families and cafe-hoppers alike. Known as the 28 Fireplace, this hip cafe features a calming atmosphere with a whiff of freshly brewed coffee lingering in the air—so, if you're planning on having breakfast with your loved ones, this is it!
Just like its interior, each of the food served at this place looks not only amazing, but tastes great too! Whether you're in the mood for some simple big breakfast plate, French toast or even sandwiches and bagels, you have to pair them up with their aromatic cup of coffee if you plan on having the full experience.
Of course, don't leave the place without having some sweet desserts down your tummy!
Searching for a restaurant that won't hurt your bank account? If so, then gather your family and head straight to Piccadilly Restaurant at Millenium Square, PJ.
This simple family-friendly restaurant is popular among locals for its long list of food and drinks—some claimed that they spent tens of minutes just staring at the menu before deciding their order!
The foods here are not only limited to local cuisines as they also serve American-influenced dishes and favourites. Both Chinese and Indian cuisines are also available to choose from.
This restaurant also has several flatscreens playing sports channels, so you might expect football fans cheering their lungs out for their teams while enjoying a dinner here.
While this restaurant has a rather simple seating area, it is still a great place to have some good laughs with your family. Since this restaurant is known for its humble and easygoing atmosphere, you don't have to worry about your little ones making a little noise!
For those who prefer quieter surroundings, on the other hand, can try to dine in Nippori Cafe that is located on the first floor of Empire Damansara. Sporting a traditional Japanese facade, this cafe might be perfect for those who wish to take their family out for some unique delicacies.
While sashimi lovers and ramen enthusiasts will definitely have a good time here, this restaurant also serves dozens of homestyle Japanese lunch sets just as you typically see in those anime and dramas!
From Udon to Chicken Teriyaki, Unagi, and Katsu Curry, you can have them all. Of course, don't miss to have a slice of creamy cheesecake before you call for the bill!
Last but not least is Kompassion, an Asian Fusion restaurant nestled in SS 20/11, Petaling Jaya. Specialised in contemporary Northern Thai flavours, this restaurant is a perfect fit for those who are a big fan of tom yum, green curry, and phad thai.
Spicy food lovers will also no doubt enjoy eating here! Each of the menu items are served in generous portions, so you can easily share them with your family members—after all, sharing the dishes is always the best way to experience a Thai restaurant with a big bowl of tom yum and some rice being the must-orders.
This place, however, might get busy especially on weekend nights, so be sure to hit them up to secure a table for your family!
Nothing beats a great dining experience with all of your loved ones. Take a bite of those mouth-watering foods, have a few great laughs talking to your family members, and absorb all those relaxing ambience—who can ever say no to that?
Whether you're planning for a birthday celebration or even a simple dinner and family gathering, you can never go wrong with these restaurants and cafes listed above!