Cameron Highlands in Pahang, Malaysia, is a nature's marvel just 3 hours from Kuala Lumpur. Its cool climate gives way to lush landscapes, hiking trails, and mesmerizing tea plantations and farms set against the backdrop of the hills.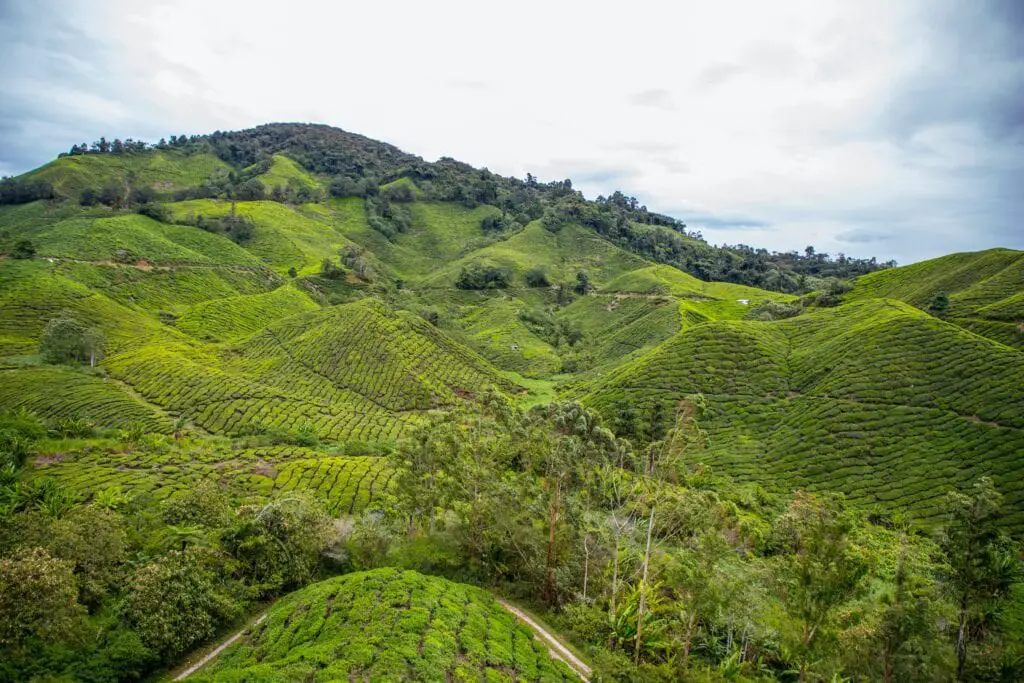 Gunung Brinchang rises as the highest peak at 2,000 meters in the Highlands. Along with its scenic beauty, the region offers modern conveniences like restaurants, cafés, bars and the Cameron Square shopping centre. Continue reading, and we'll guide you through some enthralling nighttime activities and hotspots Cameron Highlands has to offer.
Golden Hills Weekend Night Market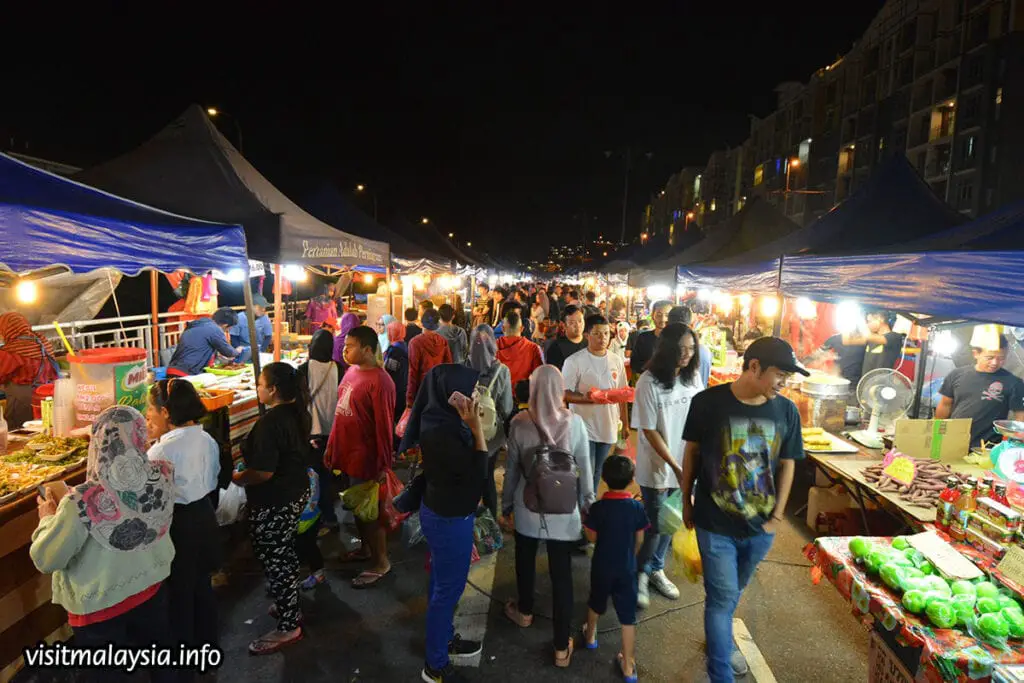 When twilight descends on Cameron Highlands, the Golden Hills Weekend Night Market springs to life, providing both locals and tourists with a sensory feast. If you want some tasty grilled food, look for stalls with grilled meatballs, beef sticks, chicken dishes, and skewers with sausages and nuggets.
Plus, there's a bunch of fried foods too – like crabs, shrimps, veggies, and mushrooms. Come and see what you like! Most of the food vendors at the night market are Muslims so there are definitely a lot of Halal options for the Malay community.
However, the market's significance goes beyond tantalizing treats. A walk through its aisles reveals stalls laden with fresh produce, all sourced from local farms. From crisp cabbages to juicy strawberries, the night market plays a pivotal role in promoting and supporting local produce, ensuring that the hard work of Cameron Highlands' farmers reaches a wider audience.
Additionally, visitors can find souvenirs, local handicrafts, and even potted plants. Accessibility to Golden Hills is a breeze, with a short drive from the main town of Tanah Rata.
While the market's popularity does mean it can get crowded on weekends, the ambiance and local products make it a must-visit destination. It operates every Friday and Saturday nights from 5PM-11PM.
Nestled next to the bustling Cameron Square Shopping Center in Kea Farm, you'll find the delightful Holiday's Park – a perfect spot for families looking to enjoy some evening fun. With attractions ranging from a classic ferris wheel and carousel to exciting bumper cars, there's something to keep both kids and adults entertained.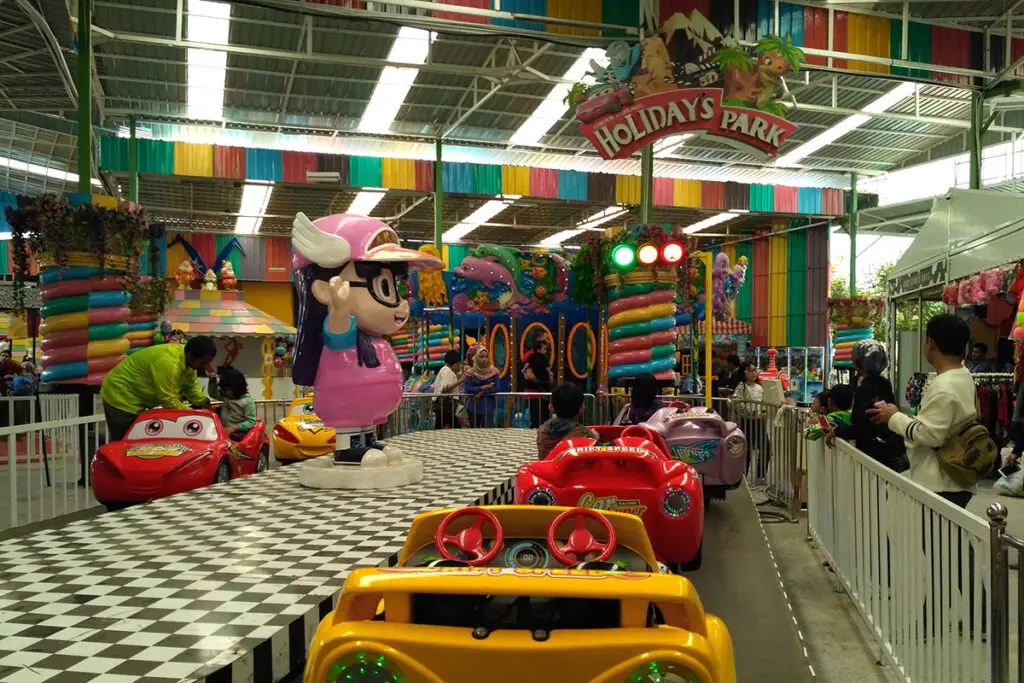 The 7D cinema adds an extra layer of thrill, offering an immersive experience unlike any other. As dusk settles over Cameron Highlands, the park takes on a magical glow, softly illuminated and inviting. It's an ideal place to sit back, indulge in some local snacks, and soak in the cool Cameron atmosphere.
For those visiting Cameron Highlands with children, making a stop at Holiday's Park should be high on your evening to-do list. You may also find several restaurants around the area, ensuring you have dining options if hunger strikes. Open to the public, the park operates daily from the afternoon until late in the evening.
Shopping and OOTD at Cameron Centrum
Attention, fashionistas and Instagrammers! Cameron Centrum is your go-to spot. Boasting a picturesque setting, it's become a favourite among social media enthusiasts eager to capture the perfect OOTD shot. The beautifully designed marketplace isn't just for photos, though.
Wander around and discover a myriad of stores, from fashion boutiques to those selling local crafts. Whether you're on a shopping spree or just window-shopping, Cameron Centrum ensures a delightful experience.
Warming Up in Cameron Highlands, The Steamboat Delight
When in Cameron Highlands, indulging in a steamboat meal is an absolute must. As you traverse the main roads of Brinchang and Kea Farm, you'll encounter numerous steamboat eateries beckoning with their warm, aromatic broths.
3 Must-Visit Cafés in Cameron Highlands
Calling all café aficionados! In the misty heart of Cameron Highlands, cozy cafés await. Here are 3 halal spots for you!
The Barracks Café Cameron Highlands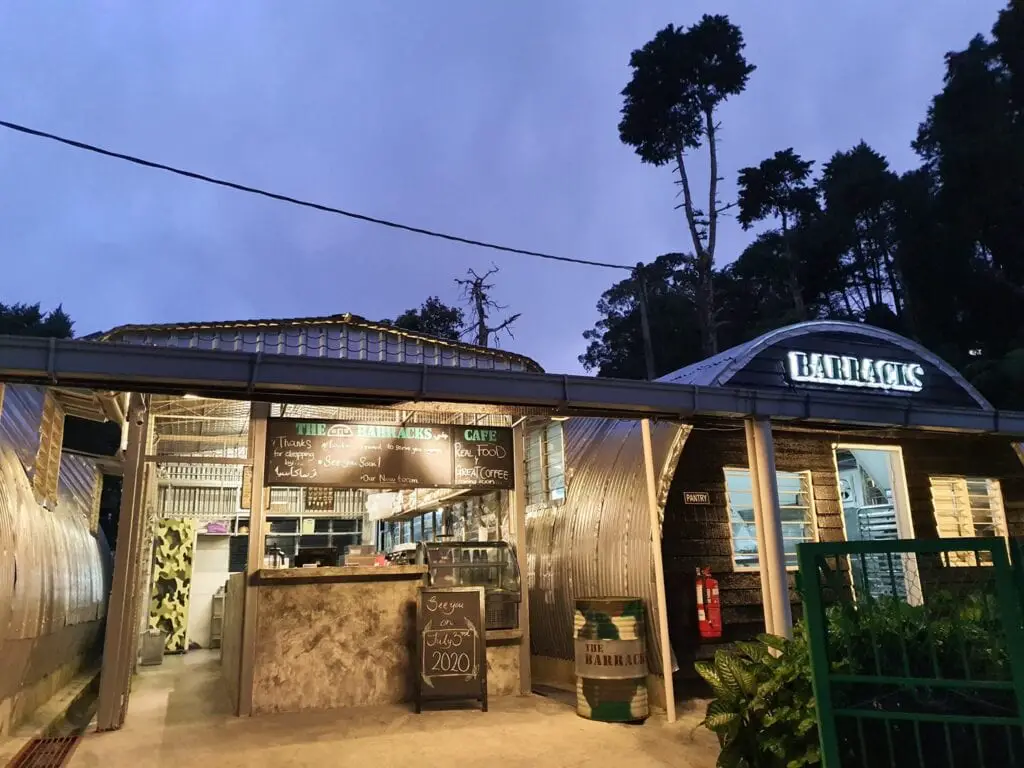 Image source: Barracks Cafe FB
Housed in a former barrack resembling a giant tin can, Barracks Cafe is a cozy spot near Avillion Hotel. With a mini-museum vibe from vintage photos, it offers a mix of affordable western and local dishes, including the acclaimed General's lambchop, pasta, and delightful homemade scones.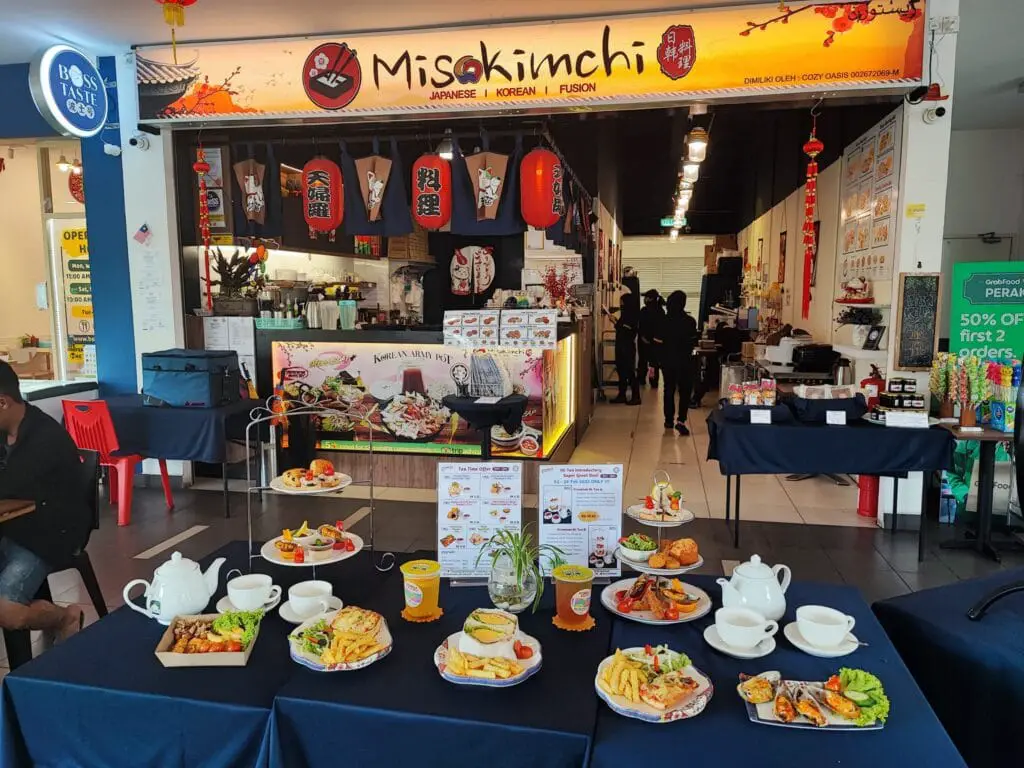 Image source: Pizzarella FB
Craving a slice of fun in the cool Cameron Highlands? Swing by Pizzarella! Where the pizzas are as warm as the welcome, and the choices go beyond just toppings.
From classic pepperoni to hearty chicken chop and even delightful scones, there's something for every palate. And, if you fancy a nibble for your highland adventure, grab some of their tasty sourdough. Bon appétit!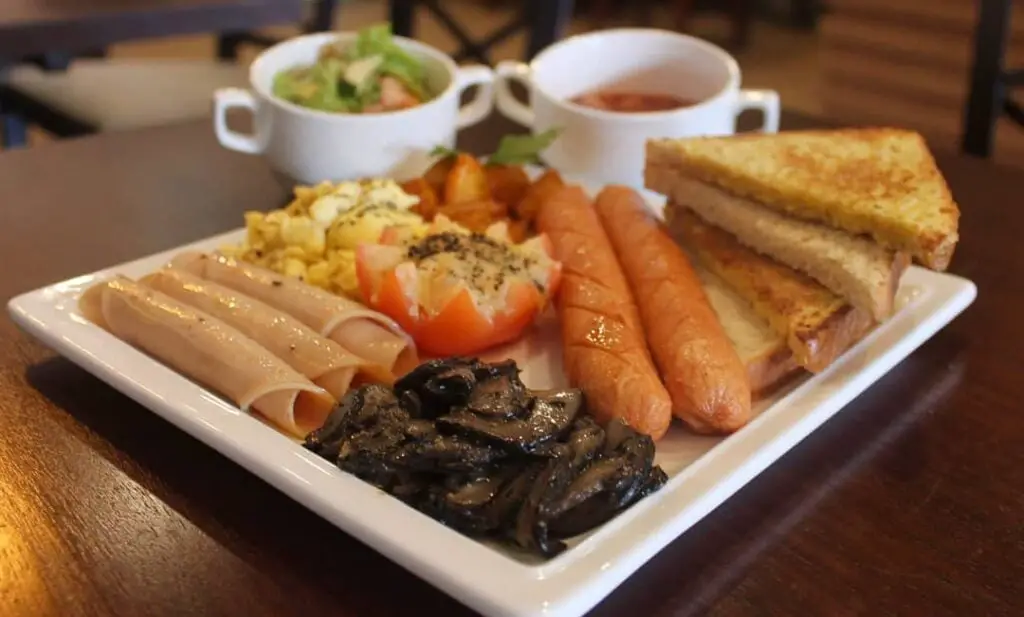 Image source: Scott's Cafe FB
This snug yet stylish haven is not just a café; it's an experience. With modern vibes, plush seats, and a dash of greenery, it is a breakfast, lunch, and dinner rolled into one trendy spot. Whether you're hankering for an all-day brekkie or a pizza slice, Scott's Café got you covered!
Bars to Unwind in Cameron Highlands for an Evening Escape
If you're seeking a relaxed spot in Cameron Highlands to unwind with a beverage, there are several bars that cater to diverse tastes and moods, ensuring the perfect close to an eventful day. Here are some recommended establishments:
This Cameron Highlands bar offers a unique jungle-themed experience, serving both Western and Asian dishes along with a range of drinks. Ideal for young explorers and families, ensure you have the correct address as it's tricky to find. This bar opens daily from 6PM-12AM.
Traveller's Kitchen & Bar
This place is a favoured spot for both tourists and locals. Exuding old-world charm, this countryside pub offers an extensive selection of cocktails, beers, liquors, and wines, all served with friendly bartenders at the helm.
For those preferring non-alcoholic options, they offer a variety of fruit beverages, as well as a dedicated menu for tea and coffee. It opens daily from 3PM-12AM.
Located inside the Copthorne Cameron Highlands, near the 18° Celsius Cafe. It's a cozy spot where guests can chill in the evening, with comfy seats and a bar.
Named for the crickets heard around the resort, the lounge offers drinks like beer, wine, and cocktails, as well as non-alcoholic options like juices and coffee. It opens daily from as early as 4PM-12AM.
Even though Cameron Highlands is famed for its scenic tea plantations and strawberry farms, there's so much more to discover. From bustling night markets to cozy bars, the region ensures diverse and memorable experiences for every visitor.