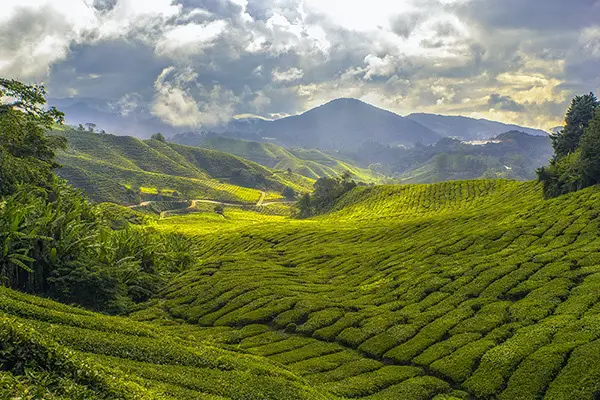 Perched on top of the Titiwangsa Range at 1,500 metres above sea level, it is not surprising that Cameron Highlands can offer its visitors a pleasant change of temperature and landscape.
From what was once a hill station established by the British in the late 19th century, today, Cameron Highlands has an array of things to do. But, of course, among all, the main highlights are none other than the town's quaint farms and gardens.
Below are some of our favourite farm recommendations and for those who wish to stay the night at Cameron Highlands, we also have a small list of accommodations prepared specially for you!
Best Farms in Cameron Highlands that You Should Not Miss
Some said that without a visit to a strawberry farm, you can never claim that you've been Cameron Highlands! A little fun fact: do you know that those vibrant red and sweet strawberries can only thrive in a cool temperature (between 15-26 degree celsius)?
So, there's absolutely no wonder why Cameron Highlands is the only location in Malaysia where you can find actual strawberry farms—here, they are cultivated all year round!
Apart from picking strawberries yourselves and tasting their sweetness on the spot, these farms also sell a variety of strawberry products that you should never skip. From refreshing popsicle sticks to fluffy waffles, pastries, biscuits, jams, and the most unique one, strawberry sambal!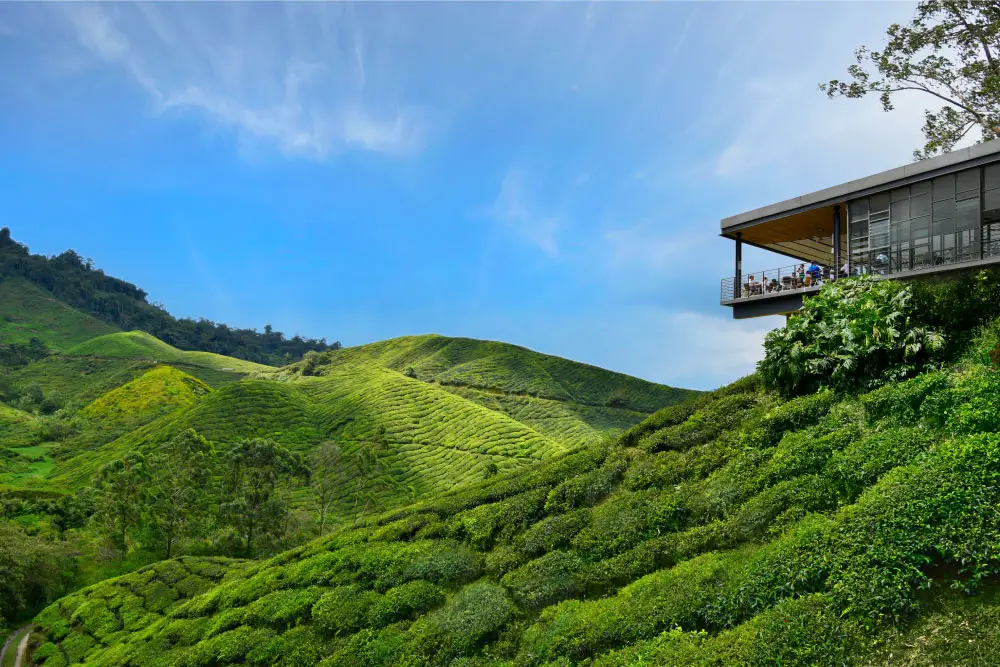 Most of the tea estates in Cameron Highlands are primarily owned by BOH Plantations and you can actually do more than just sipping hot tea in these estates!
Most of the tea estates in Cameron Highlands are primarily owned by BOH Plantations and you can actually do more than just sipping hot tea in these estates! If you'd like to have the best view featuring the rolling hills of tea leaves, then you should definitely visit the Sungai Palas Tea Viewpoint in Brinchang.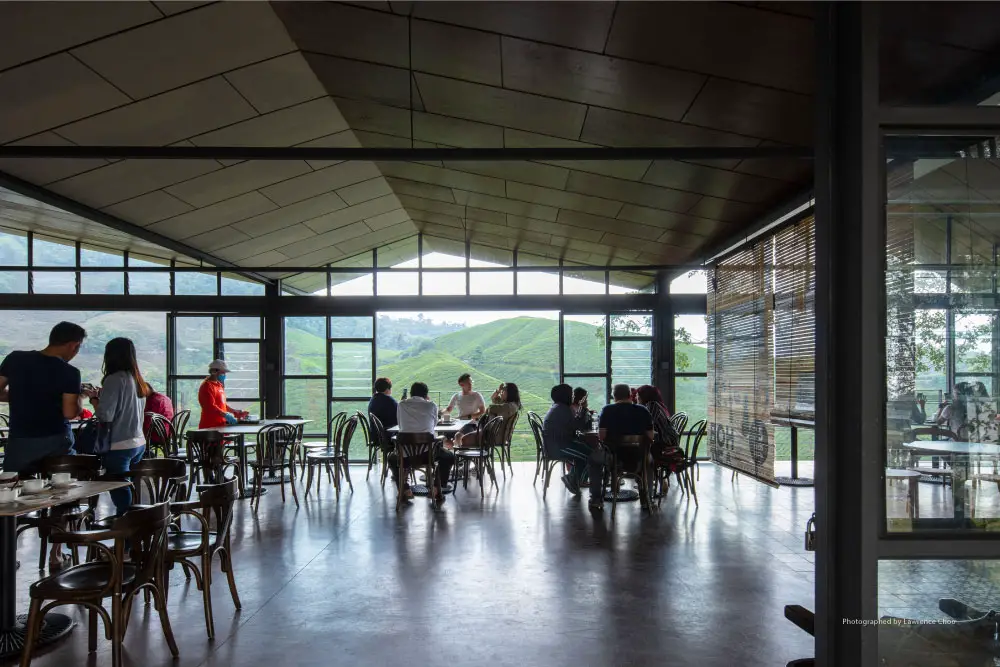 Opens as early as 8.30 in the morning and closes at 4.30 pm, you can walk through the hilly fields of tea and up to the glasshouse cafe which is perched at the side of a hill overlooking the entire plantation below.
If strolling through the plantation on foot is too mainstream for you, then how about going around on an ATV? At Kuala Terla Tea Plantation, you can do just that—get your helmets and knee protectors on, steer through the hilly terrain and enjoy the breathtaking view while inhaling some fresh air.
Visiting a bee apiary might not be on top of your list whenever you're planning for a getaway, but a visit to any one of the bee farms at Cameron Highlands might surprise you. Plus, these are not the bees that can hurt you with their stings—honey bees are a complete opposite of what you had in mind.
They are cute and harmless creatures which are actually under a serious threat from deforestation. At these bee farms, you can take a look at how honey is produced and learn more about its benefits to our body.
The beekeepers will also be more than happy to answer your curious questions about honeybees and you can also purchase more than just honey combs. Royal jelly and bee pollen are some of the products that you can check out—they are also packed with health benefits!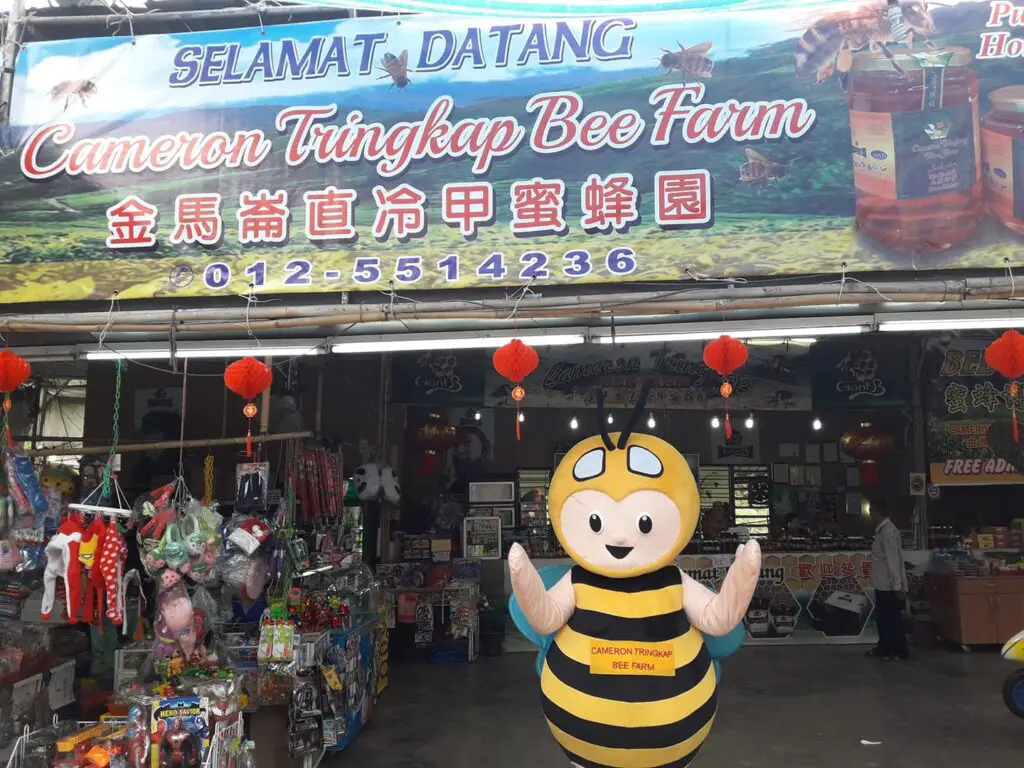 Image source: Cameron Tringkap Bee Farm Facebook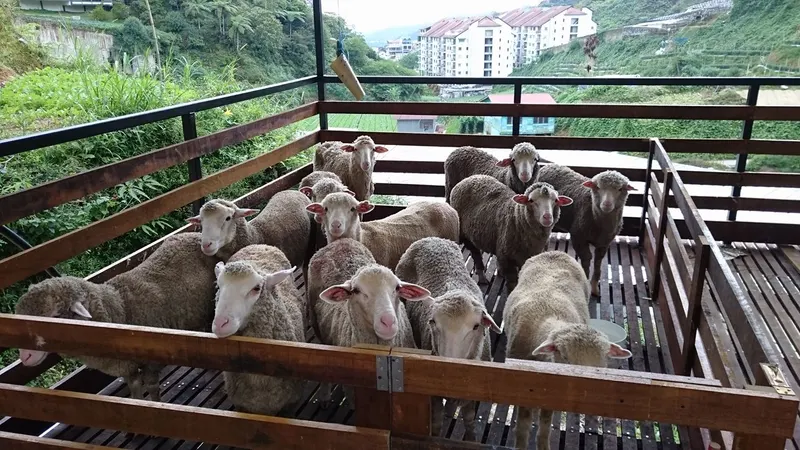 With a small fee of only RM8 and RM4 for kids, you can get a chance to get up close with some adorable sheep. They roam free within this sanctuary and what's best is that you'll also get a small box of pellets which is used to feed them!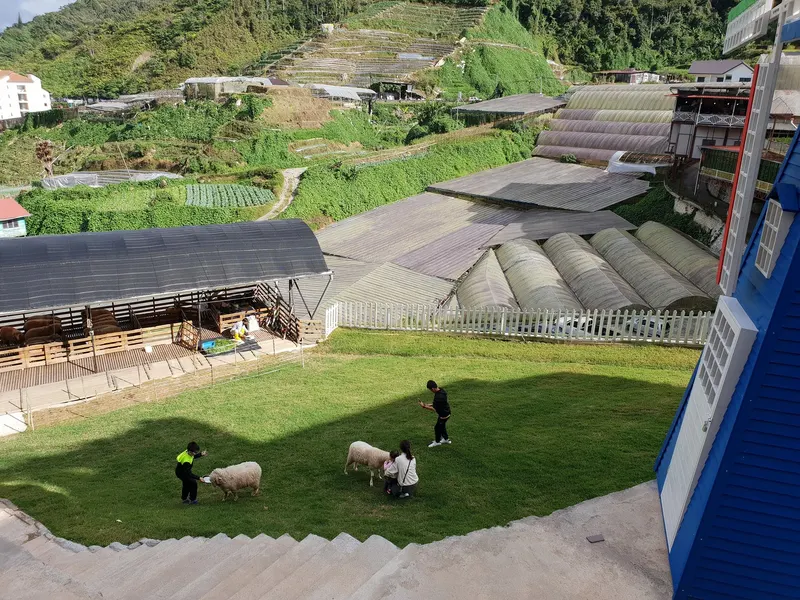 These fluffy white sheep are not afraid of human touch, so feel free to gently pet them. Don't forget to take a photo or two and with the amazing backdrop of rolling hills, you can even pretend you're somewhere far in New Zealand.
However, do keep in mind that the area could be slippery and the uneven terrains could also make you trip. So, wear proper shoes and be extra mindful! 

Cameron Highland Butterfly Farm
Located at Kea Farm in Brinchang, the Cameron Highland Butterfly Farm is a must-visit especially if you're travelling with your family.
Suitable for both adults and kids, this farm does not only feature dozens of butterflies in all colours, but also other small animals that you can pet including rabbits, sheep, goats, guinea pigs, hedgehogs and wallabies. They even have a variety of small reptiles including snakes behind the glass.
Other than animals, you can also feast your eyes with the colourful flowers planted surrounding the area and buy a few tiny cacti to bring home as a souvenir.
Places to Stay in Cameron Highlands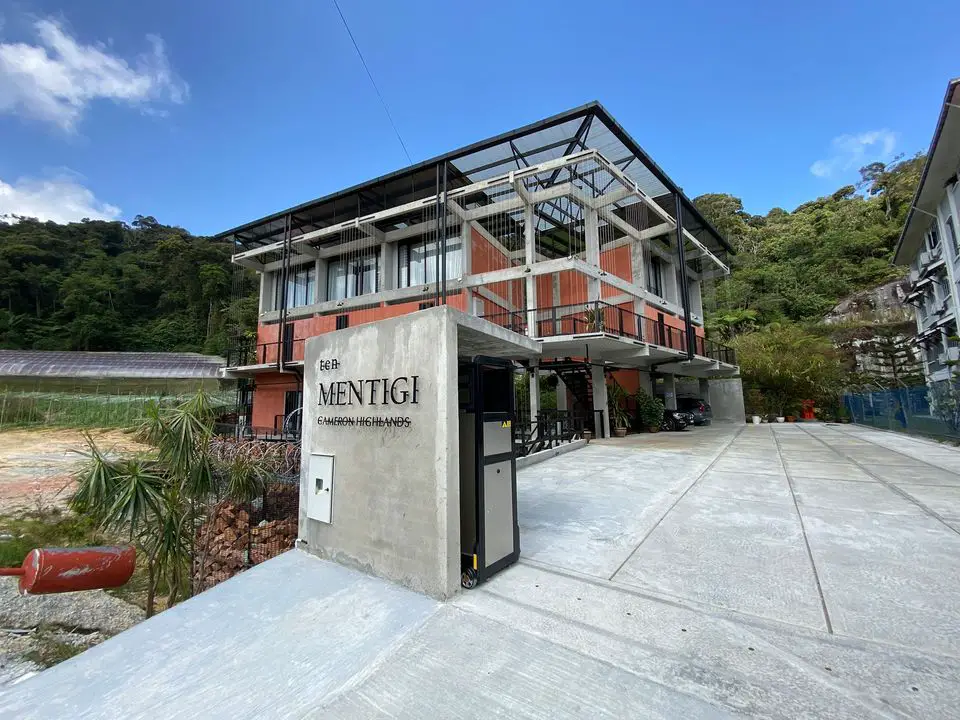 If you're looking for an accommodation that highlights the beauty of mother nature, then you can never go wrong with 10 Mentigi. Since it is located at Tanah Rata, you can reach various points of interest in just a matter of minutes—unless there's traffic congestion, of course!
Those who love minimalist designs will surely find this place amazing as each room or loft is not heavily decorated with lavish designs—the huge glass windows and the quaint ambience are two things that make this hotel stand out from the rest.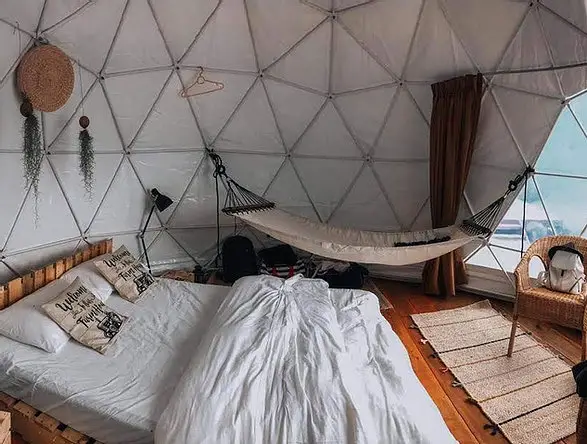 Those who wish to turn their short trip into one of a kind can book a stay at A'Moss Farm Stay which offers a spectacular glamping experience.
Sleep in a cosy dome in the middle of a serene farm without having to sacrifice your wifi connection, sip a hot cup of tea while admiring the greenery—or the bright stars at night—and learn a thing or two about basic farming by booking their farm tour.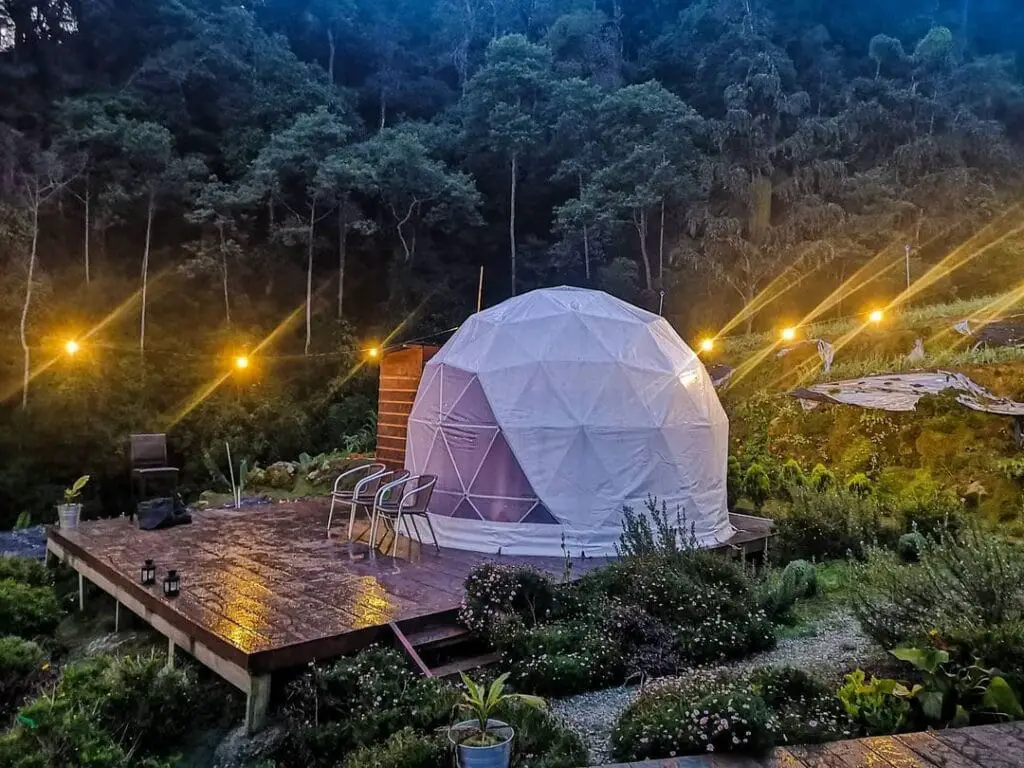 If you're an outdoor enthusiast, feel free to go on their Mossy Forest Tour and explore the beautiful mother nature of Cameron Highlands.
Prefer to travel around as a backpacker? If so, then a stay at Heahtitude might be just for you. Do keep in mind, however, that this accommodation is strictly for adults, so this place is not suitable for those travelling with a family and small children.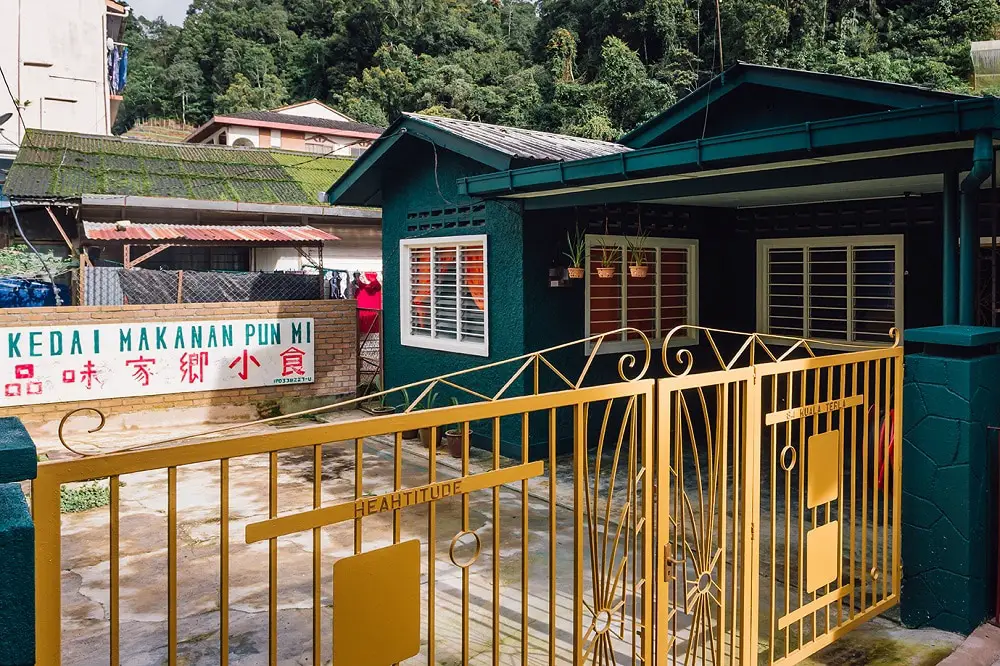 Located at Kuala Terla between Tringkap and Kampung Raja, this backpacker inn has a rather rustic look from the outside, but it is fully furnished with half-modern amenities inside. 
You can choose either to stay in its cosy dormitory or a double queen room if you prefer a bit more privacy. You can also make use of the kitchen, common lounge, and its outdoor patio overlooking a river which offers a great view during sunset.
Who knows you might even make new friends during your stay here especially if you choose the shared dormitory!
Cameron Highlands is definitely a one-of-a-kind destination in Malaysia that you should visit at least once in your lifetime. Breath in some fresh air, admire the lush mother nature, and have a blast touring the many farms scattered around the area.
1. When is the best time to visit Cameron Highlands?
The best time to visit Cameron Highlands depends on your preference. The wet season (November to January) can offer you a more pleasantly cool temperature but there are higher chances of rain. The dry months (February to July) are great for those who want to stay outdoors longer.
2. How many days should I spend in Cameron Highlands?
Cameron Highlands is a great destination for a day-trip, but if you plan on exploring everything, it is recommended for you to stay one night.
3. How Far is Cameron Highlands from KL?
Since Cameron Highlands is located approximately 210 kilometres from the heart of Kuala Lumpur, you can reach the quaint town in under three hours depending on your driving speed.
4. What is famous in Cameron Highlands?
Apart from being a destination to escape the scorching heat in the city, Cameron Highlands is also popular for  the vegetable markets in Kea Farm, strawberry farms, hiking trails, and the BOH tea plantation.