What is Kota Tinggi Known For?
Located in Johor, Malaysia, Kota Tinggi is more than just a quaint tourist destination. Although it appears rather quiet in a single glance, Kota Tinggi is actually the home to several interesting attractions–from relaxing waterfalls great for picnics and trekking, to mysterious historical sites, museums, and a few other natural retreats including a serene beach and firefly parks.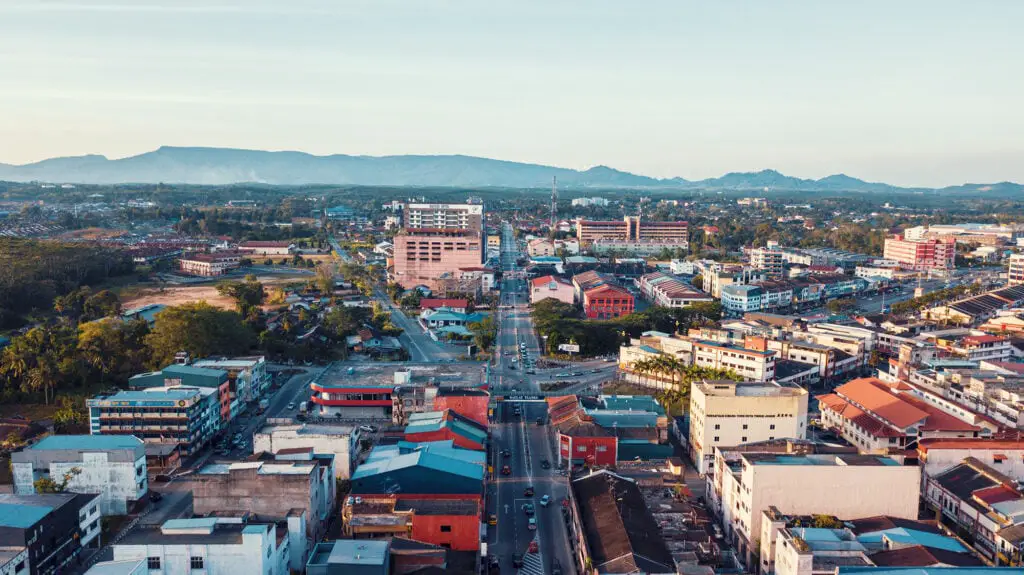 So, what exactly is Kota Tinggi known for? Considered the largest district in Johor, the town (which is also called Kota Tinggi) actually wears its history with pride. It was the birthplace of the Sultanate of Johor, and a royal capital where the Sultans from centuries ago resided and made big decisions.
However, that was all in the past; today, Kota Tinggi has transformed into a wonderful place for travellers, especially if you're into history and legends!
What to Do in Kota Tinggi
If you've always been a curious traveller and wondering about the origins of the Johor Sultanate, then a visit to Kota Tinggi Museum might be just perfect for you. Located on Jalan Niaga, Kampung Makam, this particular museum was built in 1997 and is now serving as a wonderful time capsule, inviting its curious visitors to take a journey back in time.
Featuring two floors, the museum houses various artefacts across its several exhibits, each having its very own stories about Johor in the 16th century. The wax paintings can give you an insight into the unique blend of cultures in Johor while the weapons and ancient scrolls describe a vivid picture of a bygone time.
If you prefer a smaller museum, then head straight to Muzium Kota Johor Lama. Situated within a traditional palace modelled after the state's old architecture, this museum provides an insight into the early establishment of Johor up until its transformation into a bustling trade and cultural centre.
Makam Sultan Mahmud Mangkat Dijulang
The death of Sultan Mahmud Syah (the tenth Sultan of Johor) is undoubtedly one of the most popular legends in Malaysia. It is said that the story begins when the Sultan ordered the execution of a woman named Dang Anum for eating a small portion of his jackfruit. Enraged by the death of his wife, the Laksamana Megat Seri Rama vowed to exact vengeance.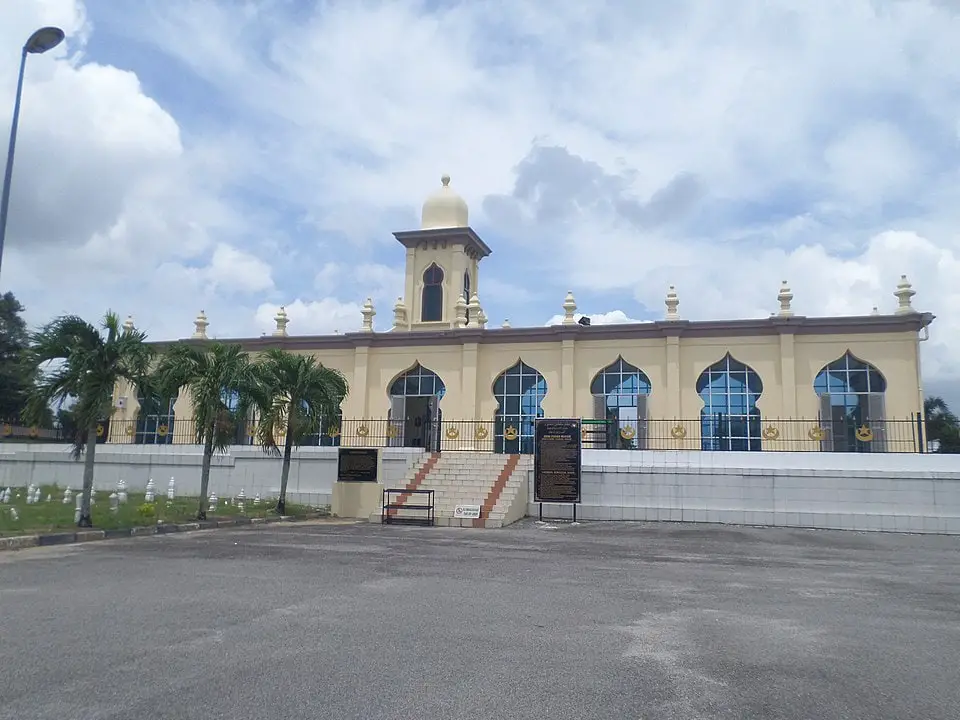 Therefore he stabbed the Sultan who was sitting in his royal litter. Before dying, the Sultan cursed the Laksamana and his seven descendants, forbidding them from setting foot in Kota Tinggi. Mysteriously, the Laksamana immediately died soon after, his mouth throwing out blood.
This story of Sultan Mahmud and his curse has since become an integral part of local folklore. Today, tourists can find his tomb in Kampung Makam, Kota Tinggi. Apart from the Sultan's final resting place, there are also a few other graves, possibly belonging to the king's loved ones and his most loyal servants.
If you're in the mood for the natural beauty of Kota Tinggi, then you can never go wrong with Pantai Teluk Mahkota, a beach that stretches nearly 12 kilometres long. Once known as Jason's Bay back in the colonial age, this beach is currently one of the top visits in Kota Tinggi.
Its calming breeze combined with the serene view of the sea makes it a great spot for a picnic and some quality time with family and friends.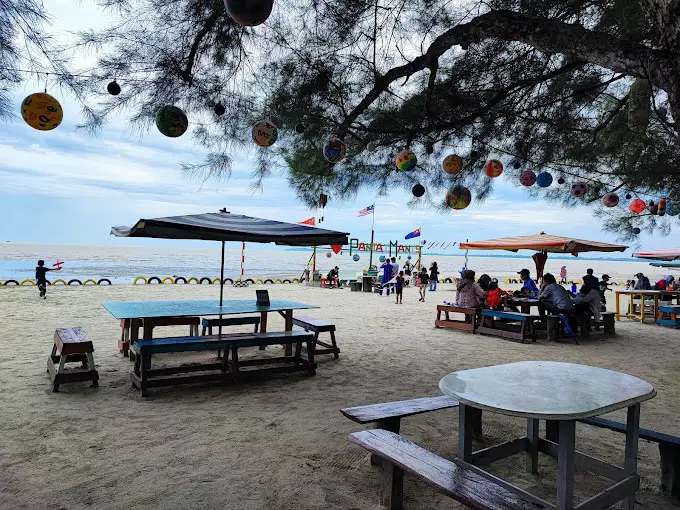 Image source: Google Maps
If taking a dip in the salty water, enjoying a few snacks on the soft sands, and building sandcastles are not really your cup of tea, Pantai Teluk Mahkota also offers its visitors with ATV rides to explore the sandy area! For those who are a fan of seafood, you can also find a few stalls selling scrumptious plates of fried squids and prawns.
Can't get enough of the wonderful beaches of Johor? Then, drive slightly further to Desaru! Apart from pristine white sand beaches, visitors, especially those travelling with kids, can have some fun at Desaru Coast Adventure Waterpark!
Kota Tinggi Firefly Valley Leisure Park
Kota Tinggi Firefly Valley Leisure Park is definitely a must-visit destination in the town that can offer visitors not only an unforgettable experience, but also a magical one too!
This natural haven is home to thousands of fireflies that light up the pitch-black night sky, creating a mesmerising spectacle that feels straight out of a fairy tale you used to read when you were small.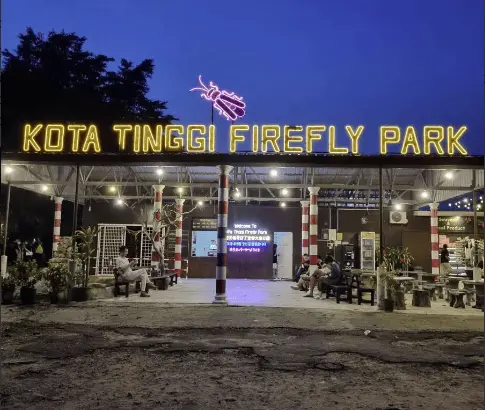 By going on a guided boat tour, you'll get a chance to explore the swampy river at night, trying to spot a group of fireflies flickering their lights amidst the shrubs and mangrove trees.
Apart from witnessing the stunning display of lights, visitors will also be able to get a greater understanding of both the fireflies and the ecosystem that supports these fascinating creatures–the frequency of their light blinking, for instance, can determine their gender! This park also features a mini zoo, so fireflies won't be the only creatures you'll spot here.
However, Kota Tinggi Firefly Valley Leisure Park is not the only place where you can experience this magical moment. Kota Tinggi is home to a total of two firefly parks, the other being Kota Tinggi Firefly Park.
Teluk Sengat Crocodile Farm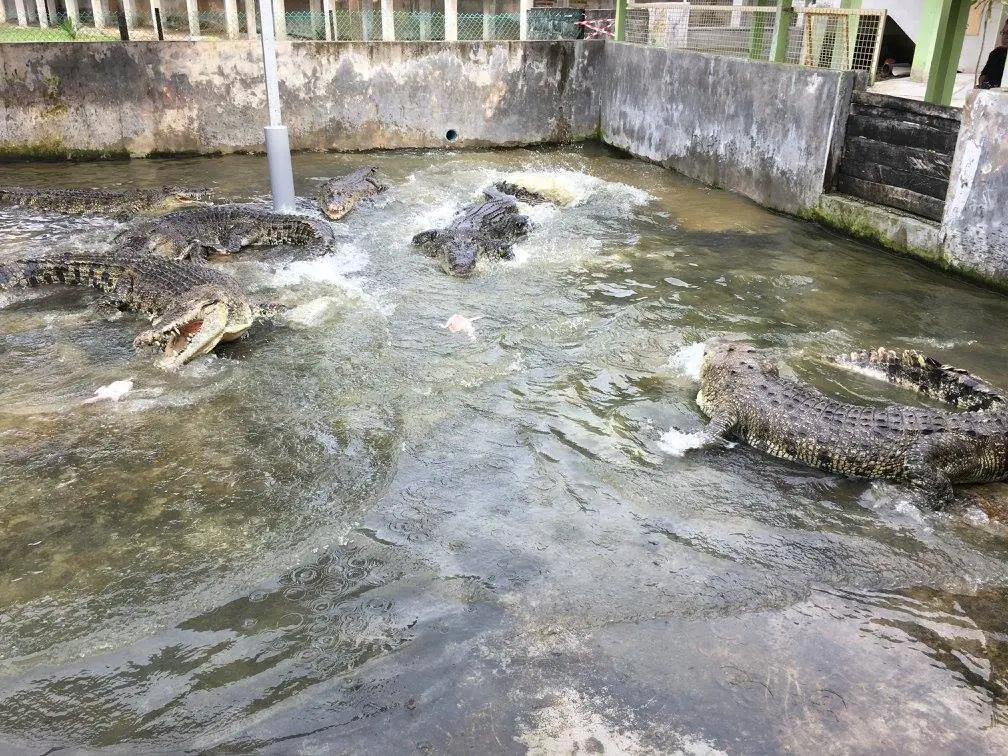 Image source: Teluk Sengat Crocodile Farm Facebook
Want to see a type of animal that is way bigger and infamously known for its ferocity? If that's the case, then include Teluk Sengat Crocodile Farm in your itinerary.
This place is not just a tourist attraction, but it is also an educational experience that can leave its visitors with a deeper appreciation of these creatures. Established in 1950, this farm is currently home to over a thousand crocodiles, making it the largest crocodile farm in Peninsula Malaysia!
Here, visitors can get the opportunity to safely observe these ferocious creatures from up close. From massive, old crocodiles–some over a century old–to smaller and younger ones, the farm offers a fascinating glimpse into the life of these ancient creatures.
Learn all about its behaviours, lifecycle, and even the conservation efforts to protect them. If you're around at the right time, you might even catch the keepers feeding the crocodiles!
If you've got more time to spend, get your engine running and head to a few other attractions located in Desaru such as the Desaru Fruit Farm where you can explore the orchards on ATVs, as well as Desaru Ostrich Farm where you can interact with and see the world's biggest bird!
What to Eat in Kota Tinggi
Cheese U is surely one of the several cafes in Kota Tinggi that you should not miss especially if you're a sweet tooth or a cheese lover. From classic cheesecakes to cheese ice cream and cheese-filled crepes, you can satisfy your cravings at this trendy cafe.
Some said their velvety smooth cheesecake alone can turn you into a hardcore cheese addict–who knows you might even dream about your first bite into the rich and indulgent flavour the night after you leave the town!
Not really an avid cheese enthusiast? Don't worry since the cafe also offers a wide variety of hearty meals too. From mushroom soup to spicy chicken wings, pizza, and nasi ayam penyet–they have you all covered.
Kiang Kee Bak Kut Teh (Non-Halal)
Considered by many as one of the most popular Bak Kut Teh restaurants in Johor, this restaurant definitely does not need any elaborate introduction.
Located on Jalan Mawai, Kiang Kee Bak Kut Teh is often packed with customers especially on the weekends, so be sure to get here earlier. Since you have to line up to make your orders, it is highly recommended that you split your group into two; one will head to the counter while the rest can find a table to sit.
What's best about this place apart from the flavours of the food itself is that the air is always filled with the aromatic smell of bak kut teh simmering on the charcoal stoves.
Since they are all cooked upon order, you can expect your orders to be bubbling hot when they arrive right in front of you! Apart from the herbal broth and tender pork ribs, this restaurant also serves other Chinese comfort food including smoked duck, salted vegetables, and youtiao (cakoi).
Kota Tinggi might look like a sleeper town at first glance, but don't let your first impression fool you. Filled with history, Kota Tinggi is a great destination for short weekend getaways especially for history buffs out there. From museums to mausoleums, firefly parks, and a crocodile farm–you'll surely get a one-of-a-kind experience!