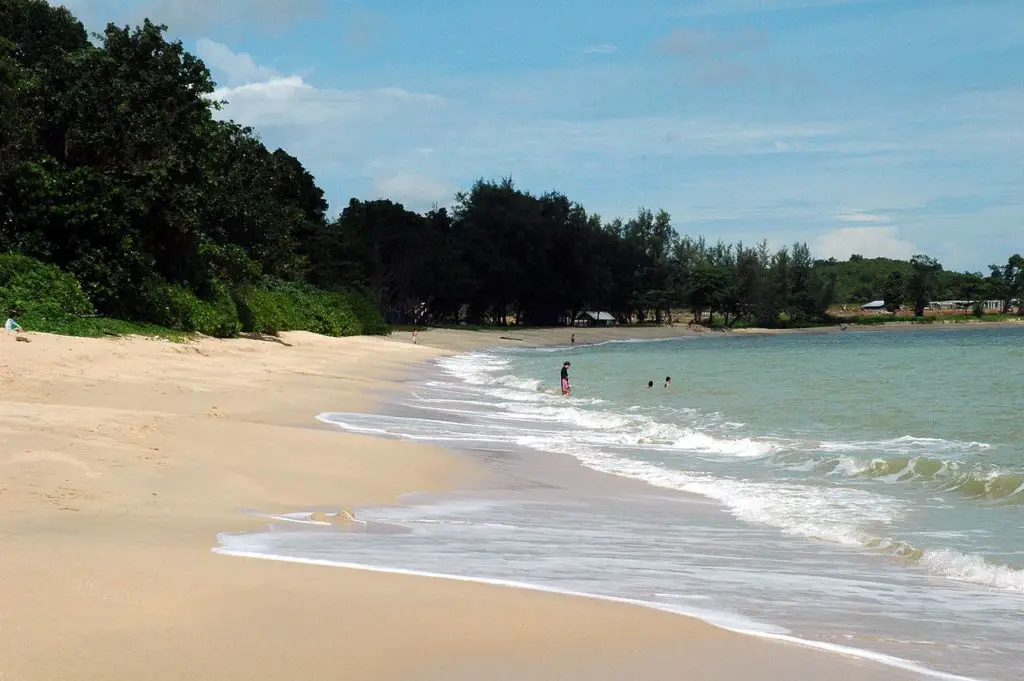 Many would say that Johor Bahru is the main destination should you plan on exploring peninsula Malaysia' southernmost region, but not so many are aware that Johor is also the very home to Desaru, one of the most idyllic coastal towns in the country.
Nestled beautifully in the southeastern part of Johor, Desaru can be the perfect destination for beach lovers and leisure seekers alike. This town features a spectacular coastline that stretches for over twenty kilometres while overlooking the South China Sea.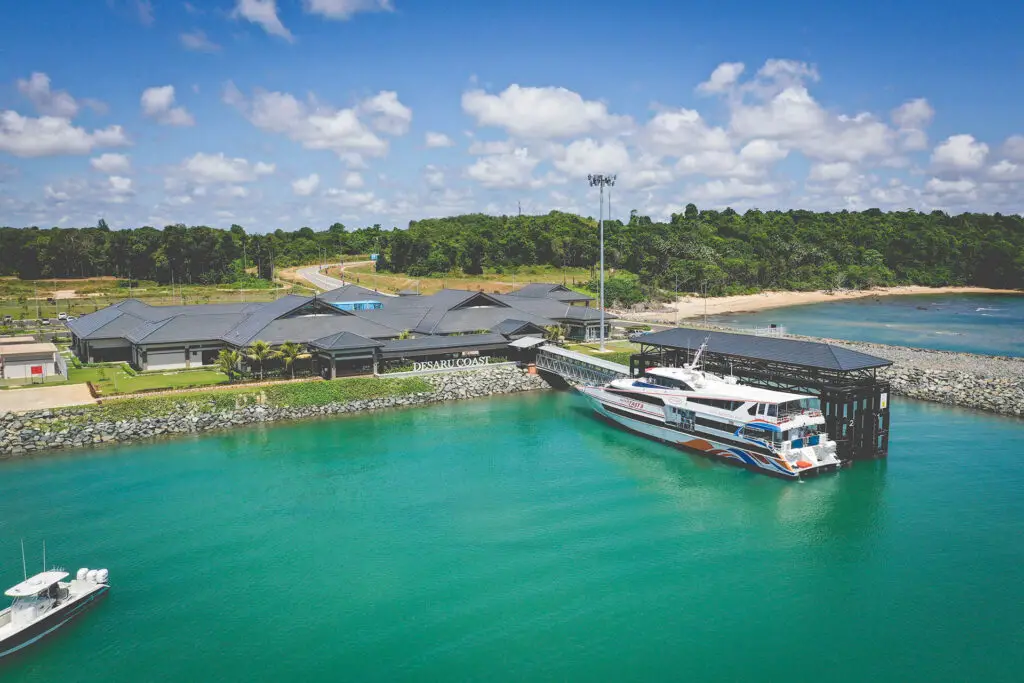 The easiest way to reach Desaru from Johor Bahru is of course, by driving—the journey will only take you about an hour. Those who are from Singapore, however, can now take a direct ferry from Tanah Merah Ferry Terminal to Desaru Coast Ferry Terminal starting from July 2022. 
Do keep in mind that the ferry, which is operated by BatamFast, is only available every Thursday to Sunday. Priced at SGD 118 for a return trip, the ferry ride to Desaru will take about 90 minutes. Feel free to visit their website for more information about the tickets and schedule.
Now that you've figured out how to reach the coastal town, it's time to plan your itinerary for your short getaway to Desaru. What else can you do in this coastal town apart from having a picnic by the beach?
Continue scrolling below to discover our top suggestions for places to stay, eat, and have fun in Desaru.
Best Hotels in Desaru Coast

If you'd like to infuse your stay with some music and style, then you can never go wrong with Hard Rock Hotel. Not only is this five-star hotel suitable for all ages, but it also features all sorts of facilities that could spice up your trip—from a relaxing spa for those who long for a few hours of rejuvenation to a children's indoor play area, fitness centre, and four different dining scenes.
Studio Suite Gold. Duplex | 2 Adults & 2 Kids
They even offer a programme called The Sound of Your Stay where you can get a chance to book a Fender guitar to jam in your own suite!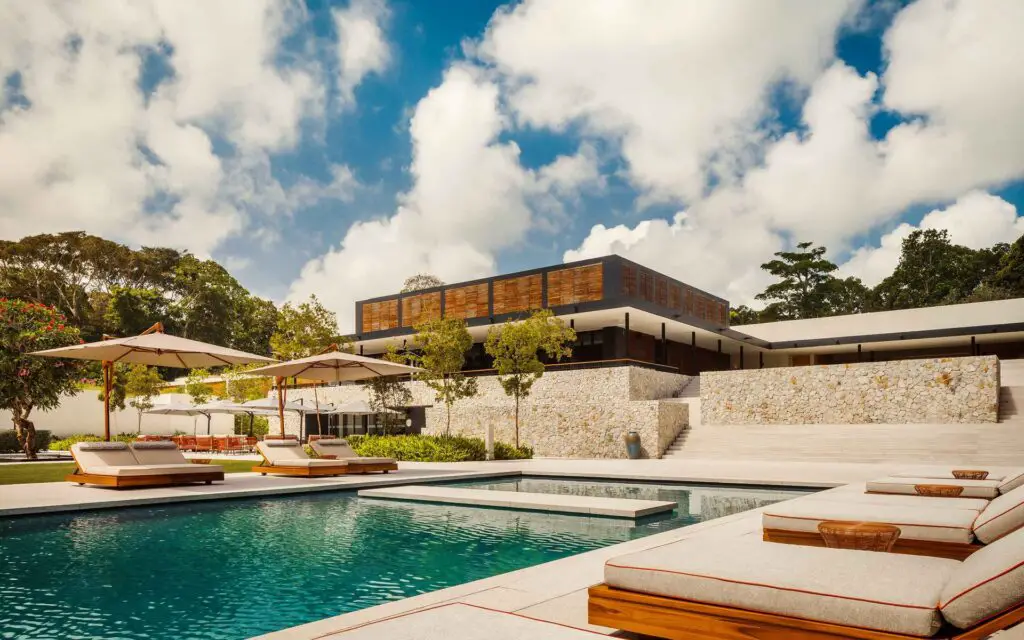 Prefer someplace more private surrounded by the shimmering turquoise waters? If so, go ahead and book yourself a stay at One&Only Desaru Coast, a luxurious five-star hotel best known for its quaint environment and unspoilt mother nature.
Choose from the several room options available—take the Ocean Grand Suite if you want easy access to the soft sand beach—and get ready to have your day filled with endless activities. Take a dip in the plunge pool, get creative in the art studio, play volleyball or tennis, and test your skills at the archery range.
The Westin Desaru Coast Resort

The Westin Desaru Coast Resort claims that they can offer you a refreshing sanctuary where you can spend your days breathing in fresh air while enjoying the beauty of the sparkling South China Sea with a glass of creative and perfectly crafted cocktail in your hand.
The golden sunset, the sleek and modern rooms, along with the outdoor pool with a clear view of the coast are what makes this resort so special. Not to forget their splendid dining experiences—you can either indulge in a plate of aromatic Italian dishes, surprise yourself with their seasonal courses or enjoy a barbecue dinner accompanied by a drink or two at the beach bar.
Desaru Exclusive Elegant theme by Joyfully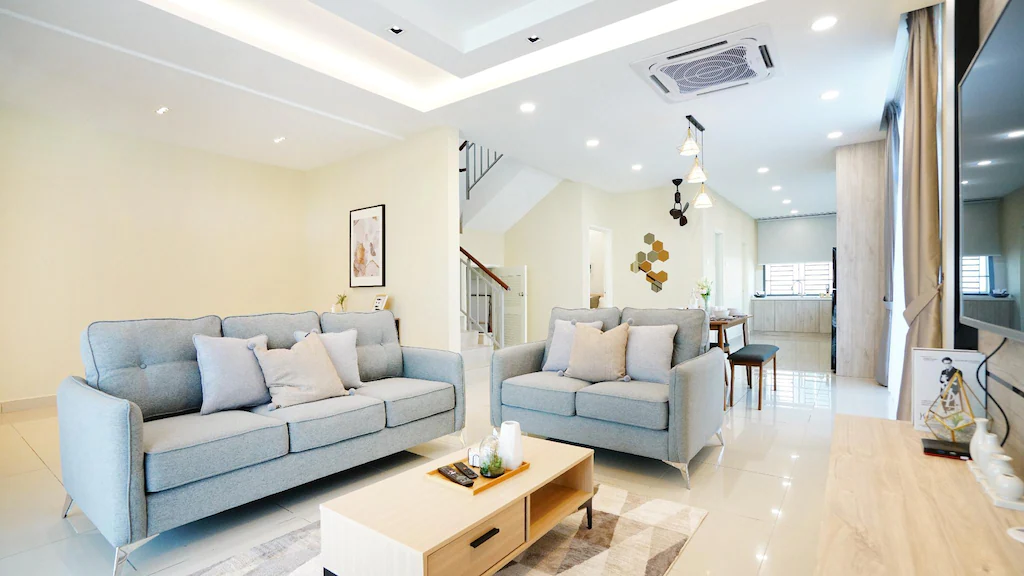 If you're travelling with a bigger group, it is always a great idea to book a stay at a comfy homestay. Located in Bandar Penawar, this spacious house features four bedrooms and can conveniently fit up to fifteen people at once.
Aside from having the entire house to yourself, this place is also highly recommended due to its proximity to some of Desaru's top sights: Both Desaru Beach and Sebana Golf Resort are located just under four kilometres away while the waterpark is only a six kilometres drive.
Seafood Restaurants in Desaru
Located in Kampung Sungai Rengit, this must-visit restaurant is only twenty minutes away from the coastline. While they serve an array of fresh seafood including squid, prawns, and sea breams, this restaurant's specialty are none other than lobsters and crabs. Their chili crab is definitely to die for especially when it is eaten with the golden fried buns, but don't forget to order up their lobsters.
You can choose one of the eleven cooking styles for the lobsters, but we do recommend you to try their signature "Superior Broth" where the lobsters will be served with a sweet and herbal sauce. They even serve ostrich meats if you're feeling adventurous!
Note: For Muslims, do keep in mind that although this restaurant is pork-free, some of their menu items contain alcohol.
Can't get enough of seafood platters and huge, fresh mudcrabs? If so, then get ready and make your way to Desaru Seafood Corner which is situated in Desaru's town centre.
Taking a step into this Muslim-friendly restaurant, you'll right away notice the many tanks filled with live crabs, lobsters, and freshwater prawns—this is how they showcase how fresh their seafood is.
Other than their reasonable price, many chose to dine at this particular restaurant because of their signature volcanic crab sauce which is best known for its perfect level of spiciness and creaminess combined with the rich flavour of lemongrass and turmeric. 
Adventure Waterpark Desaru Coast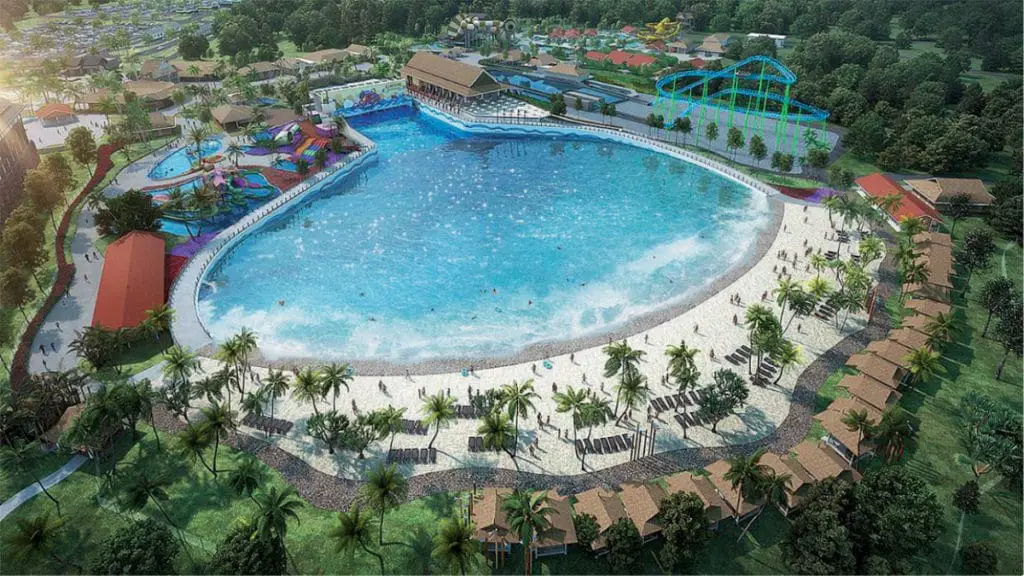 What's a trip to Desaru without spending a few hours of fun at its one and only waterpark! Claiming to be the home to one of the largest wave pools in Asia, Desaru Waterpark can definitely cater to everyone—be it kids, youngsters, and even adults who love thrilling water slides.
There are a total of five different themes that you can explore, each with a combination of wet and dry attraction and rides. The Kraken's Revenge and The Tempest are two of the must-ride attractions.
This place opens every Thursday to Sunday, from 10 am up until 6 pm. So, if you're planning on experiencing every single one of its attractions, be sure to plan a visit as soon as the doors are open!
Desaru Fruit Farm and ATV Ride
Whenever we suggest someone to spend some quality time at Desaru Fruit Farm, many might have thought that there are not so many things that can be done there other than taking a simple stroll around the hundred acre land.
You can pick these fruits yourself or if you happen to visit during the durian season, you can even join a buffet and indulge in an endless but safe amount of durian!
Believe it or not, a visit to this fruit farm might actually be the highlight of your short trip as you'll actually get to explore the land on an ATV! You'll start with a short briefing of how to manoeuvre the ATV.
Once you've got your helmet on, ride through the dirt trail and take a closer look at the different species of tropical fruits and plants thriving on the orchard—there are over a hundred different species of fruits ranging from rambutans to mangosteens, guavas, jackfruits, and dragon fruits.
You can pick these fruits yourself or if you happen to visit during the durian season, you can even join a buffet and indulge in an endless but safe amount of durian!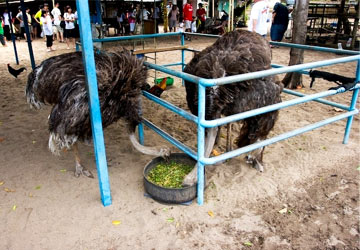 Do you know that ostriches have the largest eye of any land mammal and that they have three stomachs? They are indeed an interesting species and you can learn more fun facts about them by visiting Desaru Ostrich Farm.
Home to about a hundred of ostriches, a visit to the farm includes a guided tour where one of the caretakers will walk you through the land while explaining all the cool facts about this huge, flightless bird. Kids can even ride one of the ostriches for a small fee!
The farm also has a shop selling different kinds of souvenirs, products, and crafts, so be sure to drop by before you leave. 
Desaru is surely a great destination especially for those who'd like to have some fun during the weekends. This coastal town is not only pleasing to eyes, but it also has some of the best places of interest that could definitely spice up your short getaway.
Be it a luxurious stay or a simple trip with a group of friends, Desaru can turn your experience into one of a kind.