Ever felt the itch for a quick getaway, a journey within our own borders? While the allure of international travel is undeniable, let's also appreciate the hidden gems awaiting us in the beautiful country of Malaysia.
Sitting where the Selangor River meets the sea, the charming town of Kuala Selangor has its own historical heritage, captivating natural beauty, and while also being a hotspot for fresh seafood delicacies, at once offering a unique experience for travellers seeking a break from the bustling city life. 
Just a short drive away from Kuala Lumpur, this enchanting destination is perfect for a day trip or a weekend getaway.
The journey from Kuala Lumpur to Kuala Selangor takes approximately 1.5 to 2 hours by car, making it easily accessible for both locals and tourists.
Places to Visit in Kuala Selangor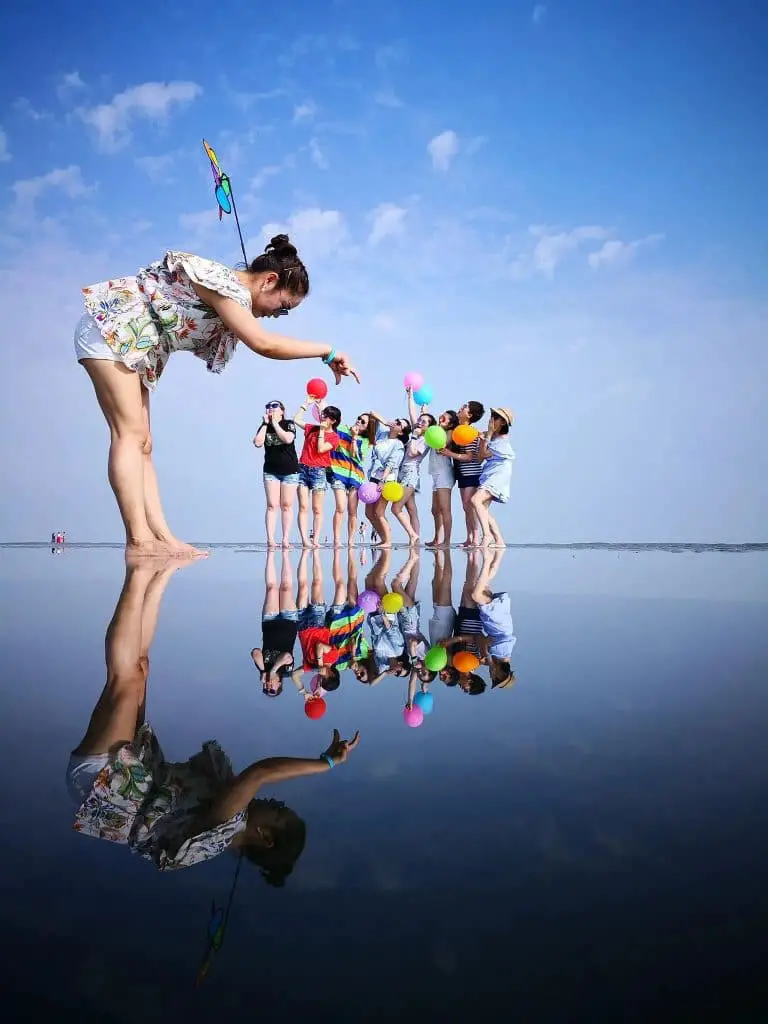 Embark on a surreal adventure to the famed Sky Mirror, a magical sandbar that emerges during low tide, creating a mirror-like reflection on its surface.
The best time to visit the Sky Mirror is during the full moon and new moon periods, as the tides are at their lowest. It's an opportunity to capture mesmerizing photographs and immerse yourself in a truly unique natural wonder.
The entry fee typically falls in the range of RM60 to RM120, including the cost of photographers available to assist in capturing your memorable moments. For a deeper insight into Sky Mirror, you may check out the article here: Where and When should I Visit the Sky Mirror in Malaysia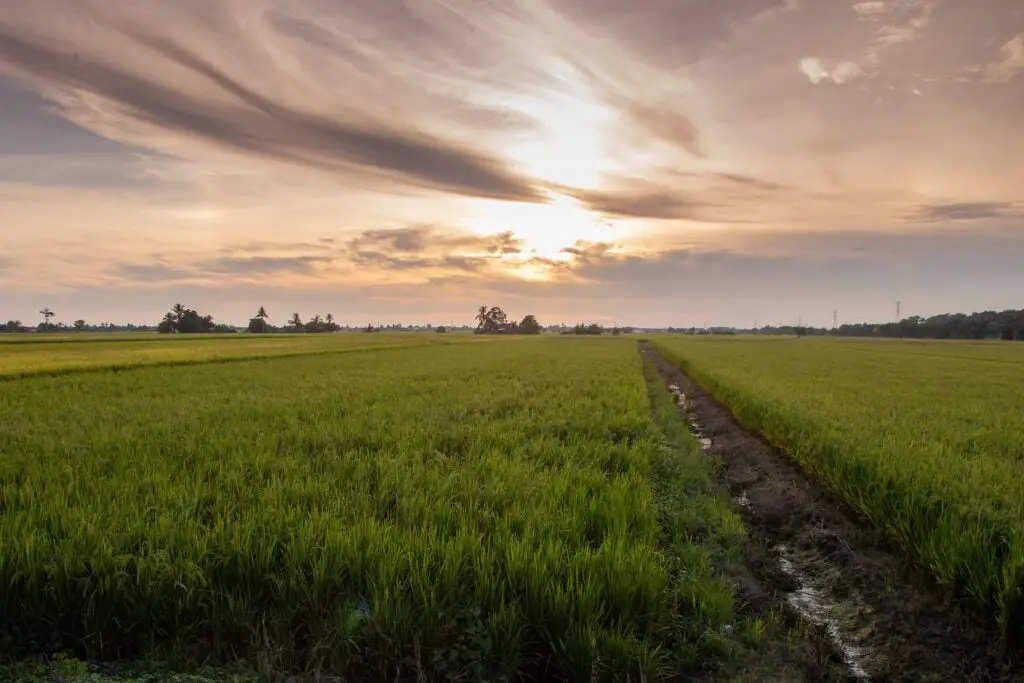 Known as the "Rice Bowl of Selangor," Sekinchan offers a glimpse into the agricultural heart of Malaysia. Do consider planning your visit to Sekinchan between mid-March to May and mid-September to November. These periods offer an ideal opportunity to experience the charms of this coastal town, complete with its captivating rice paddies.
Visitors can take leisurely walks through the green paddy fields, learn about the rice cultivation process, and capture stunning photographs against the backdrop of rural charm. 
You may also pay a visit to the Sekinchan Wishing Tree on Pantai Redang. After making a donation at the nearby temple (Pantai Redang Datuk Kong Temple), tie a red ribbon carrying your wish onto its branches.
According to local belief, the higher the ribbon lands, the stronger the possibility your wish will materialize – remember to keep your wish a closely guarded secret!
For those who love history and panoramic views, Melawati Hill is a must-visit. The hill houses the historic Altingsburg Lighthouse and the remains of Fort Altingsburg, which date back to colonial times. To enhance your visit more, a vibrant tram service operates on weekends from 9am to 5pm, costing RM5.00 per adult and RM3.00 per child.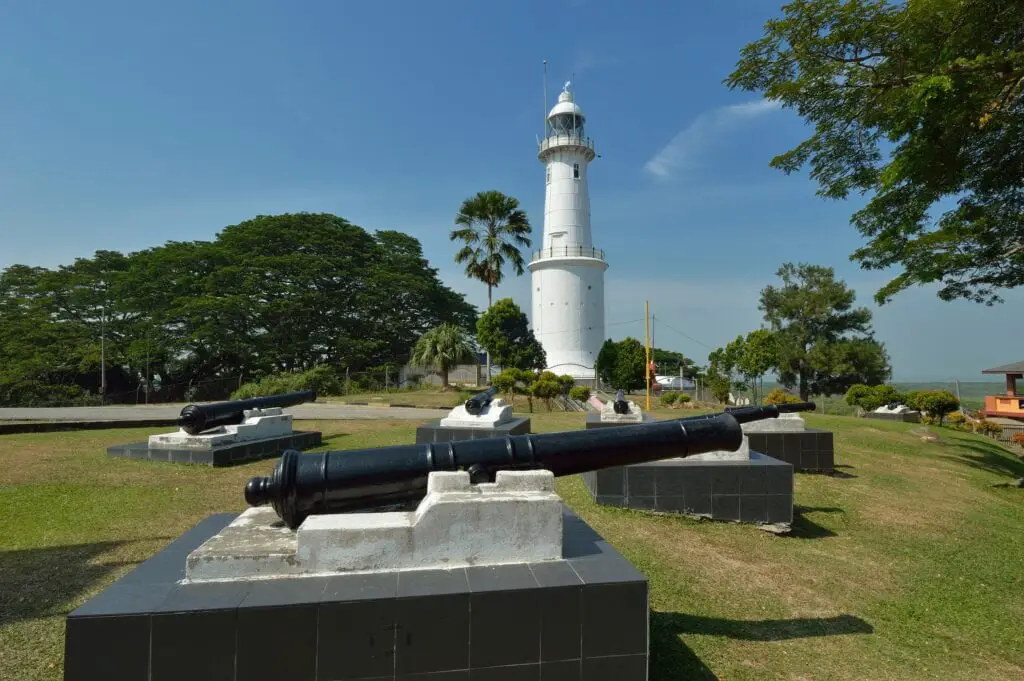 Unfortunately, private vehicles are not permitted. Convenient parking awaits at the foothill, and if you're up for a 20–30-minute walk, the journey is free and rewarding. A leisurely hike to the top rewards you with breathtaking vistas of Kuala Selangor, the coastline, and the surrounding landscape. Keep an eye out for the silvered leaf monkeys that call this hill home. 
Kuala Selangor Nature Park
Nature lovers will find solace in the Kuala Selangor Nature Park, a sanctuary for birdwatching and wildlife observation. Covering 2.9 sq. km, Kuala Selangor Nature Park shelters diverse habitats – brackish water lakes, mangrove and secondary forests.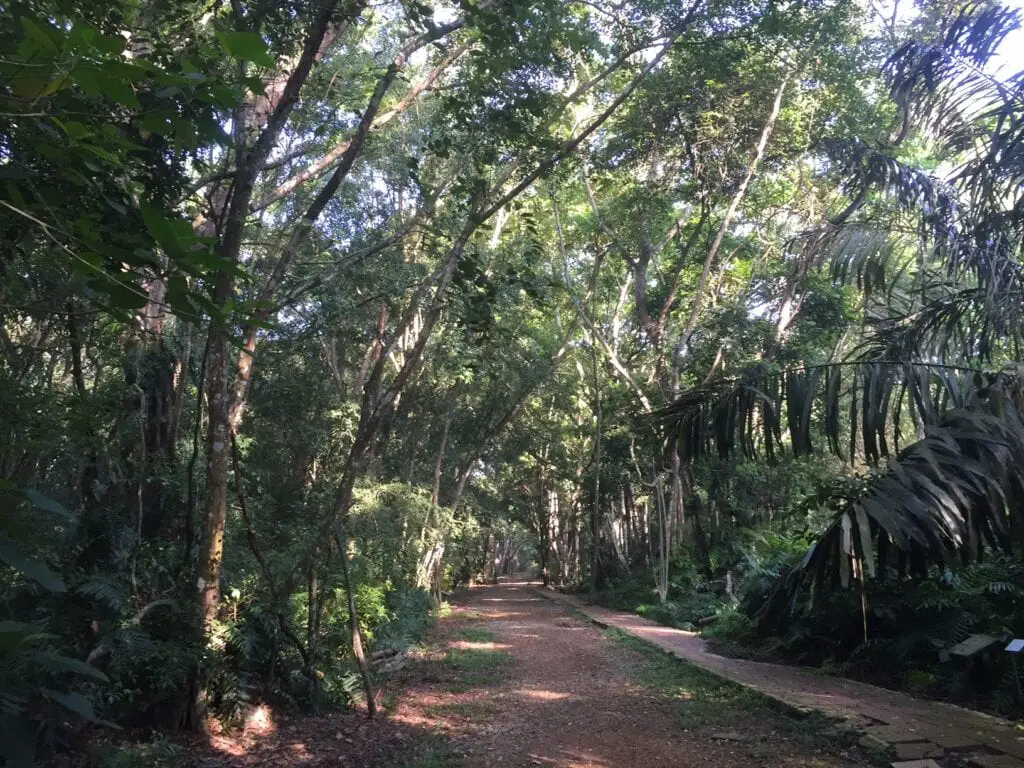 It's a haven for the Silvered Leaf Monkey and other wildlife like mudskippers, iguanas, eagles, squirrels, and otters. The park offers 3 beginner-friendly trails. Accommodation options include A-frame huts, chalets, dorms, a hostel, and campsites for extended stays.
The park operates daily from 9:00 AM to 6:00 PM, with an entry fee of RM4 for adults and RM1 for children below 16 years old.
Kuala Selangor Rainbow Village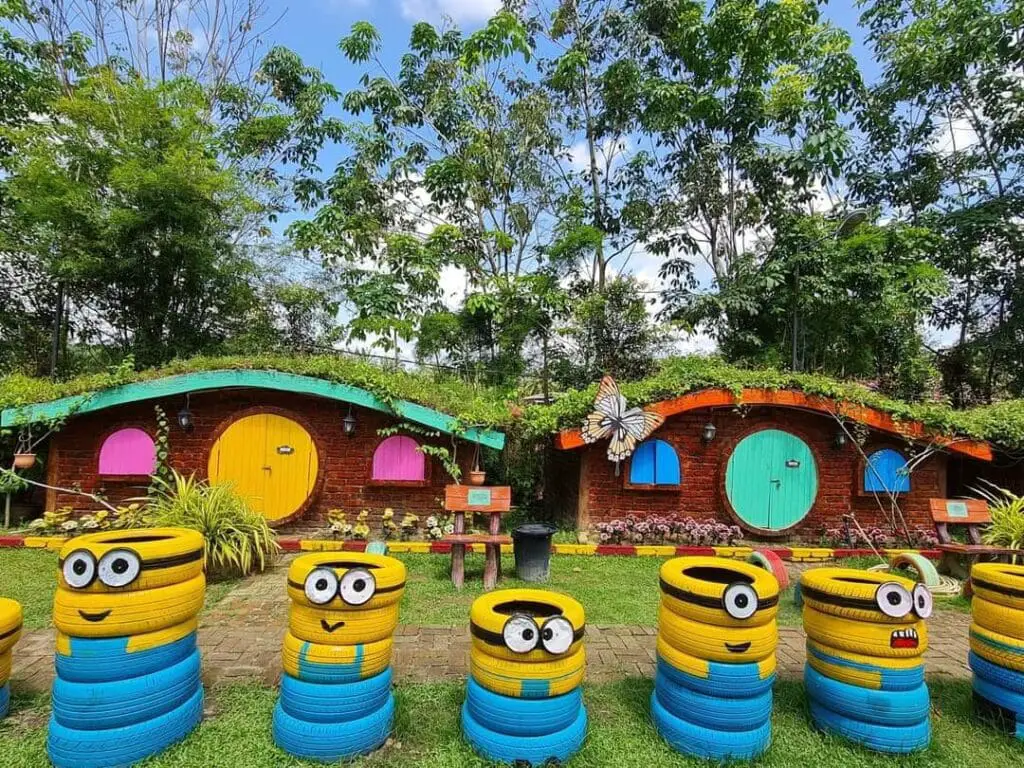 Dive into a world of vibrant colours at the Kuala Selangor Rainbow Village. Every corner boasts intricate murals, showcasing the creativity and spirit of the local community.
Located at Kuala Selangor Cabin Camp (KSCC) near Puncak Alam, Kuala Selangor Rainbow Village (KSRV) draws inspiration from colourful villages in Korea, Taiwan, and Indonesia. With only three Rainbow Villages in Malaysia, it's a unique blend of vibrant aesthetics, diverse accommodations, and a mini zoo featuring various animals.
Visitors can experience the tranquillity of traditional village life, stay amid a mini zoo, and engage in outdoor activities like archery and ATV riding. A 3-in-1 attraction, KSRV offers a charming escape without leaving the country. 
Weekdays beckon with an adult entry fee of RM16, while weekends exude a slightly higher charm at RM18. For the young adventurers aged 3 to 12, weekdays offer an entry at RM12, whereas weekends at RM14.
Places to Eat in Kuala Selangor
River View Seafood Restaurant (Halal)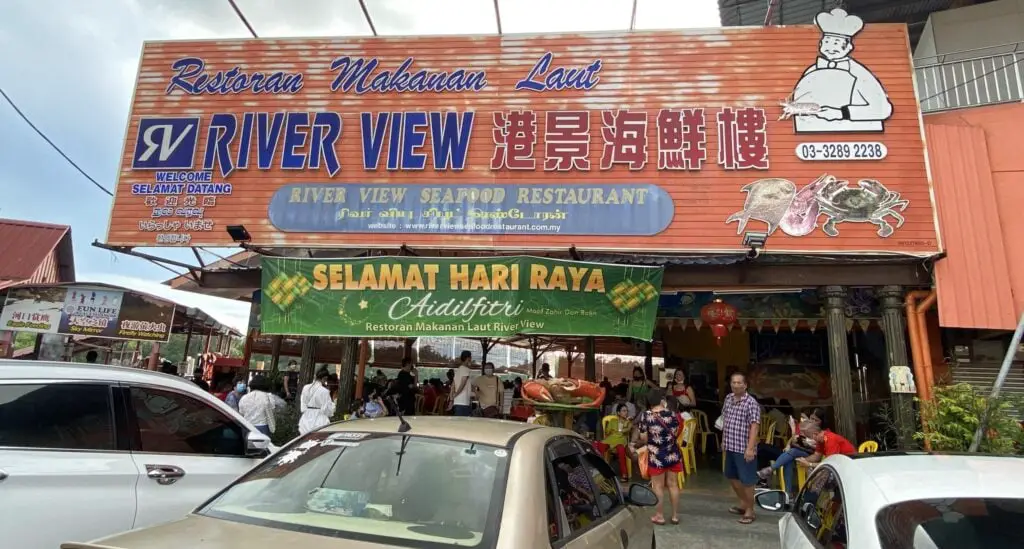 No trip to Kuala Selangor is complete without indulging in its famous seafood. For an enticing seafood feast that's both wallet-friendly and flavour-packed, a trip to River View Seafood Restaurant in Kuala Selangor is a must.
Nestled alongside Jetty Seafood in the seafood district of Pasir Penambang, this restaurant caters to seafood enthusiasts seeking a memorable meal.
With a focus on oceanic delights, the restaurant's pork-free offerings span a diverse menu, featuring crab, prawns, fish, squid, clams, mantis prawns, and an assortment of vegetables.
Summer Windmill Seafood Restaurant (Non-Halal)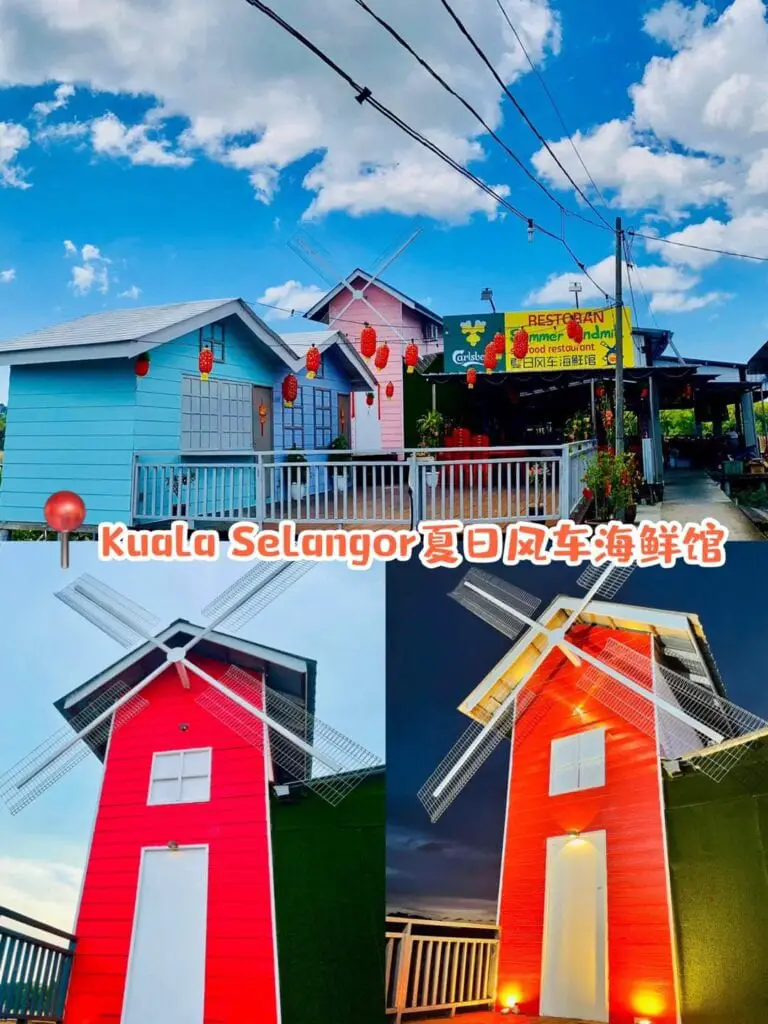 Located in Kuala Selangor's fishing village, Bagan Sungai Yu, Summer Windmill Seafood Restaurant boasts a distinctive windmill decor and offers an array of fresh seafood. Beyond its unique ambiance, the restaurant serves as an Instagram-worthy haven, accentuated by mesmerizing sunset views.
With a focus on freshness, the restaurant's innovative dishes stand out. Notable favourites include Coconut Prawn, Lemon Corn Prawn, and Signature Toufu—all at reasonable prices. 
Sweet Delights at Ah Ma House
Discover Ah Ma House in Sekinchan, a nostalgic bakery offering traditional Kuih Kapit (egg waffles) infused with authentic flavours. Amid vintage decor, visitors can capture the essence of decades past.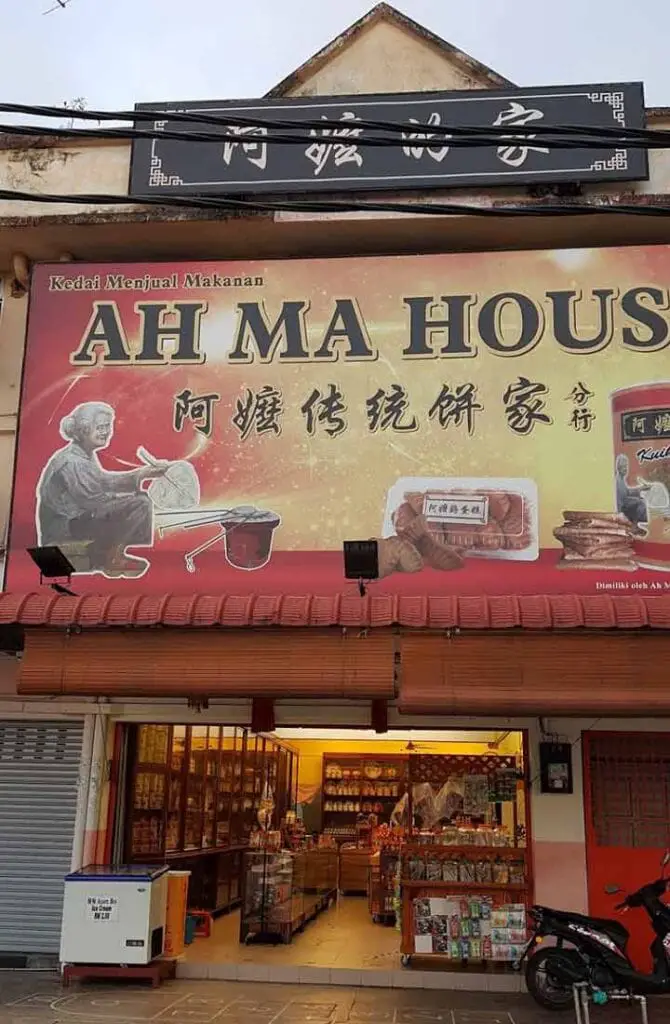 Beyond Kuih Kapit, explore a selection of Malaysian snacks, biscuits, and desserts. Experience the age-old technique of crafting these treats over charcoal, as the Grandma Egg Waffle presents an enchanting taste of the past.
Places to Stay in Kuala Selangor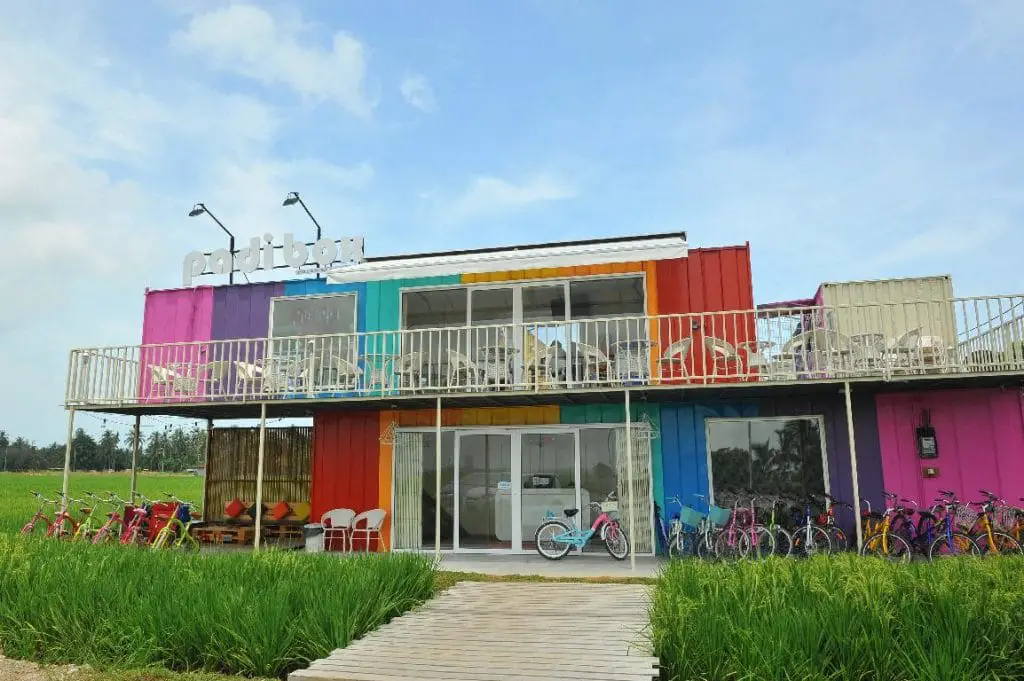 Experience tranquillity at Padi Box, a cozy homestay and café ingeniously crafted from shipping containers amid Sekinchan's renowned paddy fields. A mere 1.5-hour drive from bustling KL, this unique escape promises serene mornings, lush views, and rejuvenating simplicity.
Offering diverse rooms with comfortable amenities, Padi Box is an ideal choice for couples, families, and friends seeking a refreshing retreat amidst nature's splendour. To learn more about their story read the interview we did with them.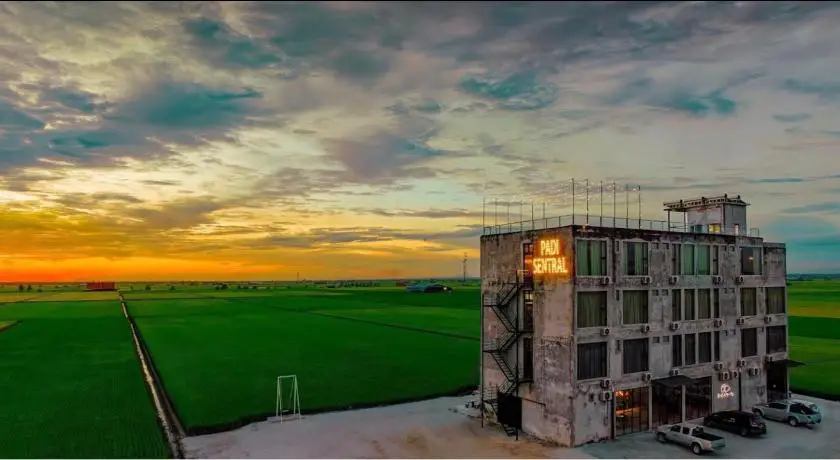 Situated in the heart of Kuala Selangor, PADI Sentral Sekinchan stands as a captivating four-story establishment, characterized by an industrial aesthetic.
Perfect for those seeking a serene and cozy escape, it offers a vantage point to unwind. Whether on the rooftop or within your room, revel in panoramic paddy field views.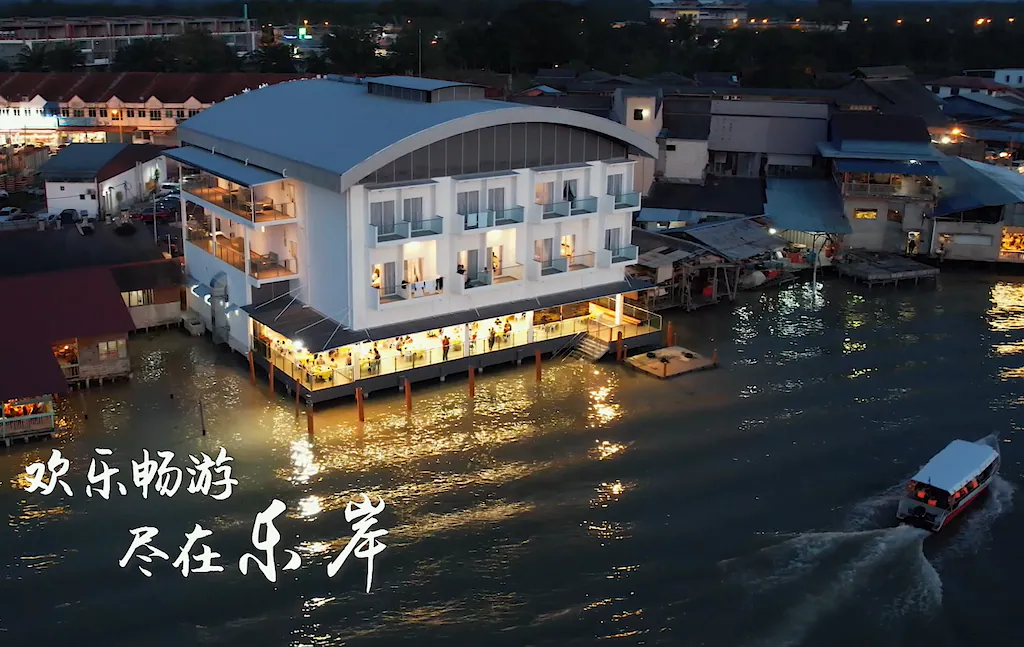 Hotel Le-Shore in Pasir Penambang, Kuala Selangor, offers comfortable accommodations with a terrace and free parking. Close to a shopping area and a 16-minute walk from Kuala Selangor National Park, the hotel provides a restaurant, 24-hour front desk, and family rooms.
Experience the charming fishing jetty lifestyle and warm hospitality, along with scenic views and riverside sunsets. Room rates vary between RM 155 and RM 300.
Kuala Selangor invites you to uncover its beauty and indulge in the town's famous seafood. Whether you're seeking adventure, culture, or gastronomic delights, Kuala Selangor offers a diverse and captivating experience that will leave you with cherished memories of your journey.