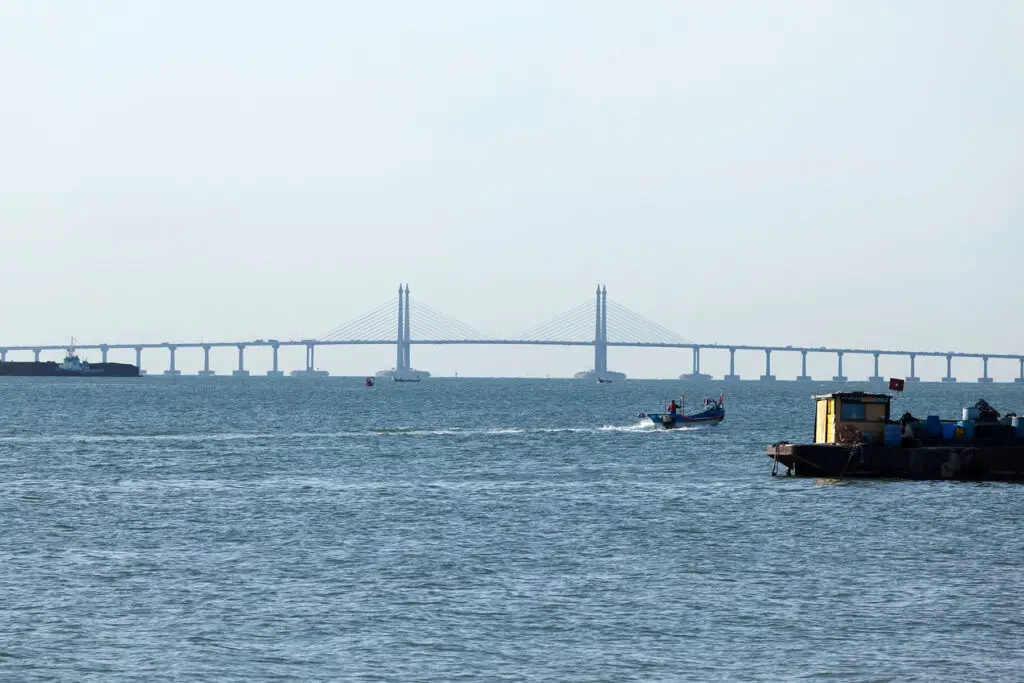 Penang has always been one of the most famous destinations to visit in Malaysia. Not only is the city filled with an abundance of historical structures and preserved colonial buildings, but it is also the home to many different yet exciting points of interest that could cater to nearly every type of traveller—from museum lovers to history buffs, foodies, outdoor enthusiasts, and even photographers (both professional and amateur)!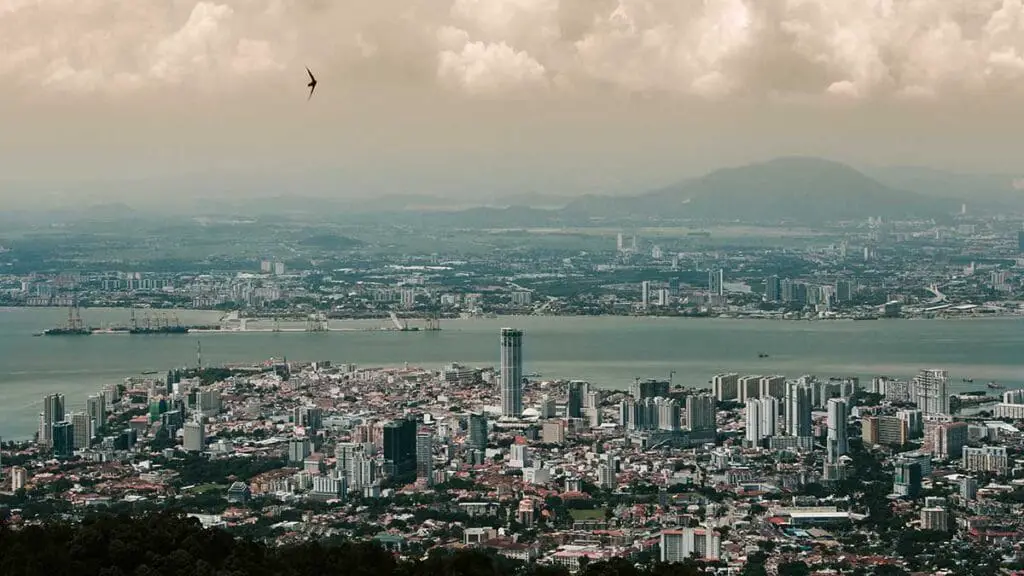 Of course, you might get overwhelmed since there are quite a handful of attractions that you can visit in Penang. So, where exactly can you go in Penang, what are the activities that can be done there, and what kind of food should you try?
Continue reading below to find out some of our top suggestions as well as a couple of places to stay during your trip!
Take a Closer Look at Penang's Culture and History
The Pearl of the Orient is brimming with all kinds of museums that could surely entertain you all day long. From a classic museum that houses artefacts dated from the colonial era to the quirky ones filled with tricky 3D arts and huge replicas of Penang's street food. What's best is that most of them are located pretty close to each other.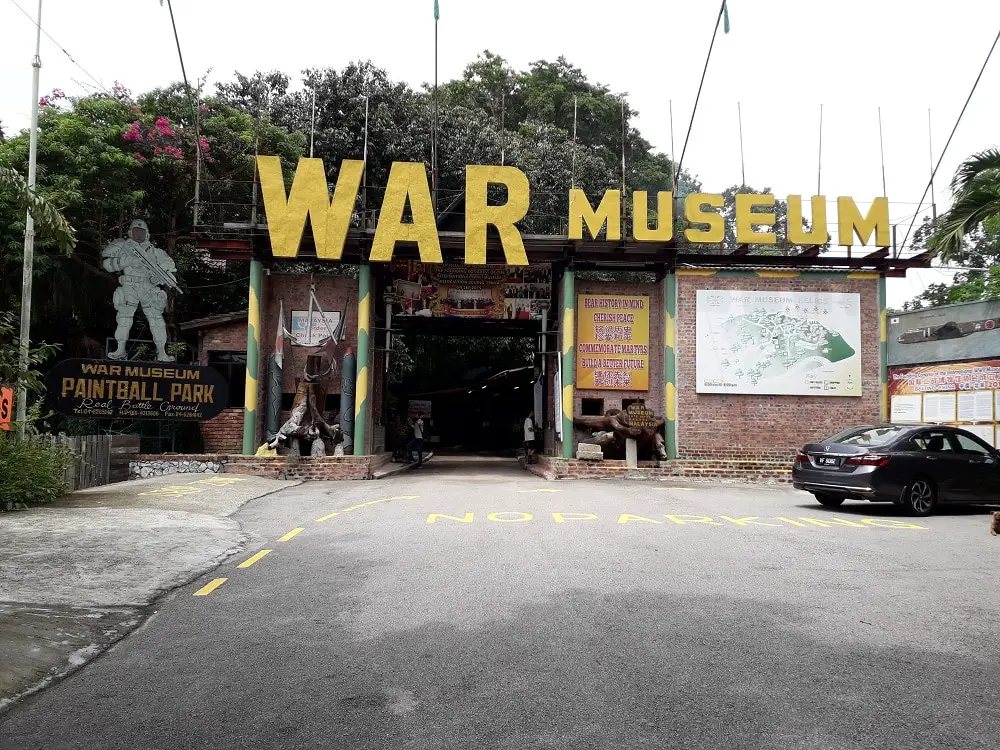 Feeling adventurous? Visit the War Museum that is located on Bukit Hantu. Aside from learning the eerie history of this place, you'll also get to take a closer look at the depressing prisons used back then along with a couple of old barracks, ammunition stores and a narrow underground tunnel which is not at all advisable for those who are claustrophobic!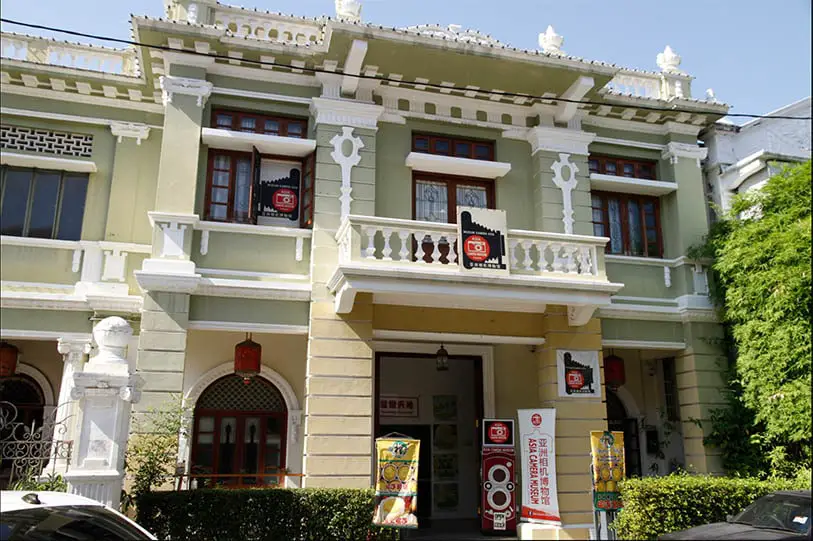 Those who love photography can head over to the Asia Camera Museum to view all kinds of antique cameras displayed behind the glasses while art connoisseurs out there can pay Batik Painting Museum a visit to admire some of the most exquisite batik paintings in Malaysia.
The P. Ramlee House Museum is also worth a visit if you're a fan of the legendary Malaysian artist.
Visit Some of Malaysia's Most Famous Places of Worship in Penang
Malaysia is famously known for its colourful cultures and different races living peacefully among each other. There are basically more than one religion practised by Malaysians and each one of them has their very own unique places of worship.
While they can be found all over Malaysia, some of the most popular ones are located in Penang! Here are some of most popular ones: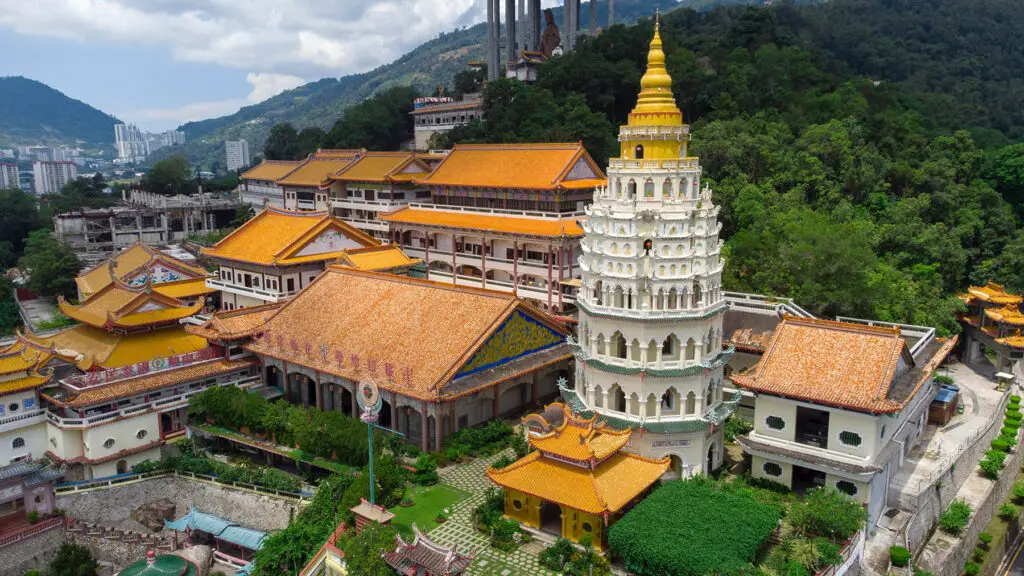 The Kek Lok Si Temple was first built in the late 19th century and has long been recognized as one of the finest temples ever built in Southeast Asia as well the largest Buddhist temple in Malaysia.
Located in Air Itam, this magnificent temple not only features exquisite murals painted on the walls of its grand halls, but also tens of thousands of sculptures including the 30-metre tall statue of Guanyin standing on a hill overlooking the temple's seven-storey pagoda.
Tanjung Bungah Floating Mosque
Before going through a couple of upgrades and a massive expansion project nearly two decades ago, Tanjung Bungah Floating Mosque was initially a small place of worship that could fit less than five hundred people at one time.
Starting in 2003, it took almost two years to transform the mosque into what it is today. Of course, despite its name, the mosque is not actually floating in the middle of the sea. In fact, it was carefully constructed on stilts and it was all thanks to the high tides that the mosque appears as if it is magically floating on water.
Nevertheless, Tanjung Bungah Floating Mosque is definitely a sight to behold especially during the golden hour. 
Balathandayuthapani Temple
Balathandayuthapani Temple or simply known among locals as the Waterfall Hill Temple is no doubt one of the most impressive Hindu temples in Malaysia, second only to Batu Caves in Gombak, Selangor.
Believe it or not this particular temple actually houses one of the biggest statues of Lord Murugan in the world! Accompanied by the 21-metre tall gopuram or main tower, the temple complex also features a few other smaller temples each with their very own uniqueness and sculptures.
Do keep in mind, however, that you need to climb over 500 steps up the hill in order to reach the temple—so make sure you have enough energy on that day. Your effort will surely be worth it as you'll also get a great view of the waterfall close to the temple complex!
Explore Penang's Culinary Scene
Named the food capital of Malaysia, it is not a surprise that Penang is brimming with dozens of different foods and delicacies that could make you drool. One of the most popular places that you should head to as soon as you set foot on the island is, of course, Hameed Pata Mee Sotong.
Located right next to Fort Cornwallis, this place serves generous plates of savoury noodles accompanied by their special gravy and fresh squids. Do keep in mind that the noodles are quite spicy, so be sure to order up a glass of coconut shake beforehand!
If you still can't shake off the spiciness of the noodle, then quench your throat with a bowl of ice cold cendol from the legendary Penang Road Teochew Chendol.
As for dinner, you can drive up to Chulia Street, a vibrant area usually packed with a good number of Penang's best street food. Here, you can indulge yourself with a flavourful bowl of curry mee, wanton mee, yong tau fu, and so many more. 
Go on Cafe-Hopping in George Town
Almost like the city of Kuala Lumpur, Penang is also the home to many Instagrammable cafes—which makes it a perfect destination for those who have an undying love for cafe-hopping sessions. Here are two of the best cafes that you shouldn't miss:
This cafe is definitely a must visit especially if you're looking for something out of the ordinary. First opened its doors in 2018, this cafe is initially popular for its Harry Potter themed interior—so, if you've never drank butterbeer before, this is the place for you.
Today, however, the cafe is not only filled with decorations from the Harry Potter franchise, but also other popular movies, stories, and characters. 
Are you a minimalist who prefers a cafe with a much simpler ambiance? If so, make your way straight to Norm Micro Roastery in Georgetown.
Not only does the cafe offer great coffees, but it also has a great amount of natural light, giving you a chance to take a couple great photos for your Instagram feed.
Inspired by the Australian industrial decor, this relaxing cafe also serves a great selection of desserts and pastries to accompany your coffee. Not here only for desserts? Then try out their signature Prawn and Pumpkin Risotto.
More cafe hopping in Penang
Places to Stay in George Town, Penang
Having trouble choosing the best accommodation for your Penang trip? Take a look at a couple of our suggestions below: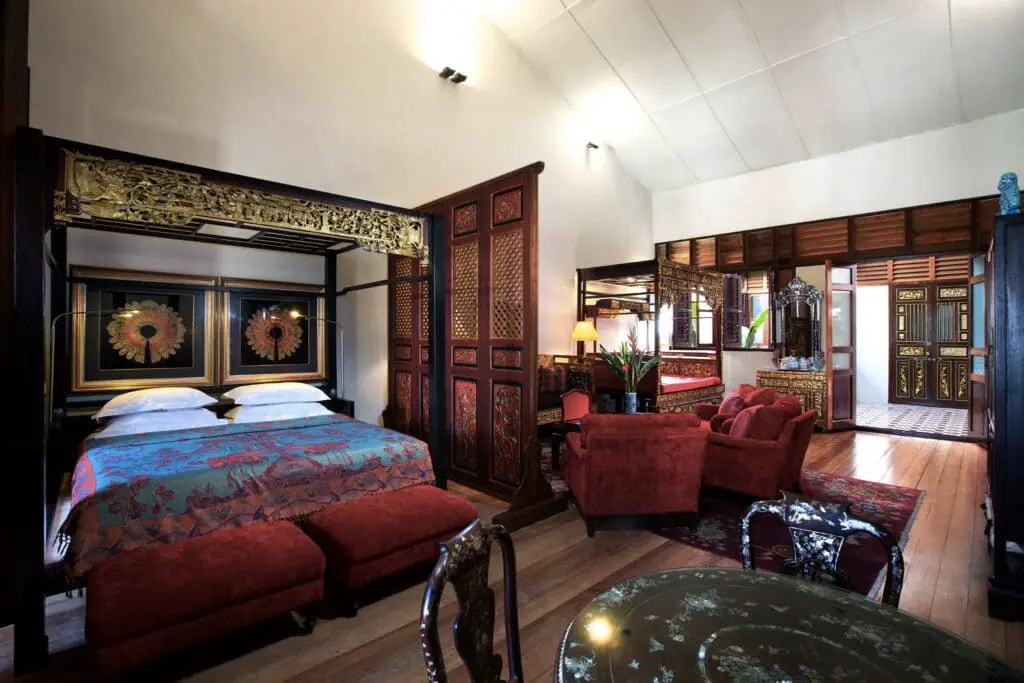 If you love the unique culture and heritage of Penang, then you'll surely love spending a night or two at Seven Terraces. First built in the late 19th century, this four-star hotel is perfect for those who are travelling in two or perhaps, a small group of friends or family.
What's best about these suites are not only the cosy surroundings and of course, the beds, but also the exquisite decorations adorning every inch of the entire place.
Stay SongSong Mount Erskine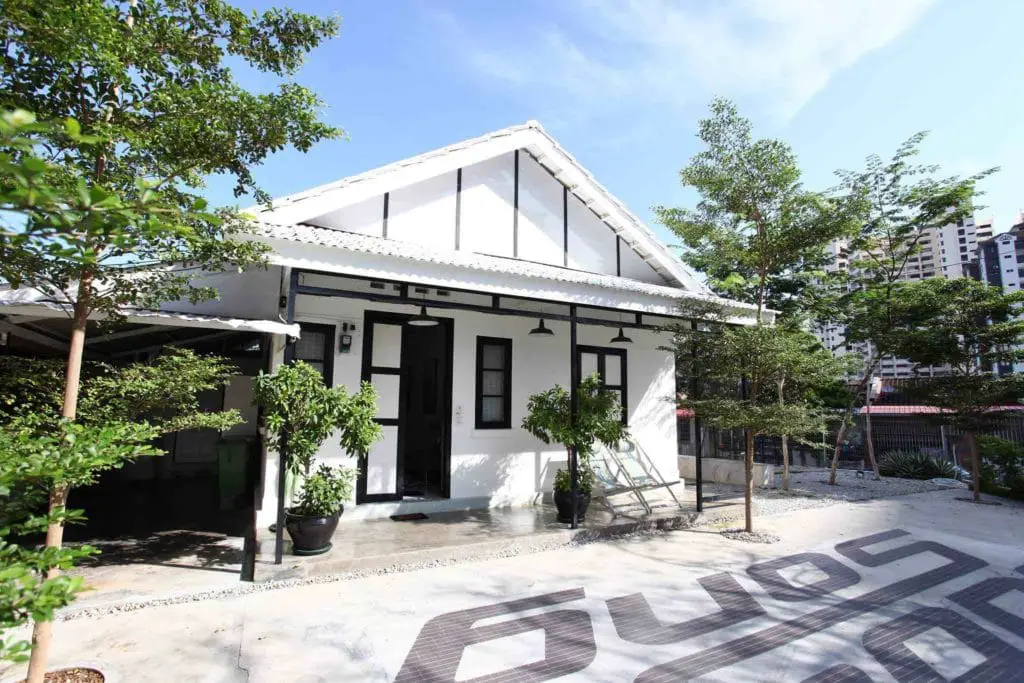 For those who are planning on visiting Penang in a bigger group, we recommend making a booking at Stay SongSong Mount Erskine, a spacious and affordable homestay that could fit up to seven adults.
With its relaxing surroundings, you can surely spend the night in full comfort. Other than its many useful facilities including the fully functioning kitchen and BBQ pit outdoor, this place is also popular for its location—you can reach Penang's top attractions just in a few minutes drive.
So, is Penang actually worth a visit? There's only one short answer for that: definitely yes! Whether you're travelling with your family or even a group of friends, a trip to Penang can provide you with nearly everything!
Fill up your itinerary with some exciting museum visits, explore Penang's lively culinary scene, enjoy its beautiful mother nature, and learn more about the island's heritage and unique history.
Disinfectant Essential Items (Hand-picked!)
As you know we're going to live in the post-covid world. So getting the essential sanitise products with you when you travel are part of our life.
Here is the list of curated disinfectant products with high rating and ready stock in Malaysia without you spending time to search for the best one on the market.
Disclosure: This post contains affiliate links. If you click these links to purchase the product we may earn a commission without extra cost to you. We carefully select the best and all products sold by high rating seller.