Malaysia is a true melting pot of diverse cultures, which means that visitors to the country can experience an array of tastes, smells, sights, and sounds.
The three main races – Chinese, Indians, and Malays – have lived harmoniously for decades, creating a unique blend of experiences for tourists. One of the best ways to explore the culture of Malaysia is through its cuisine.
For Muslim foodies, finding Halal Chinese food can be quite a challenge. But fear not, as Malaysia's capital city, Kuala Lumpur, offers some of the best Halal Chinese restaurants in the country. From traditional Cantonese cuisine to spicy Szechuan dishes, there's something for everyone to enjoy.
So, let's explore the top Muslim-friendly Chinese restaurants that you can visit on your next trip to Kuala Lumpur.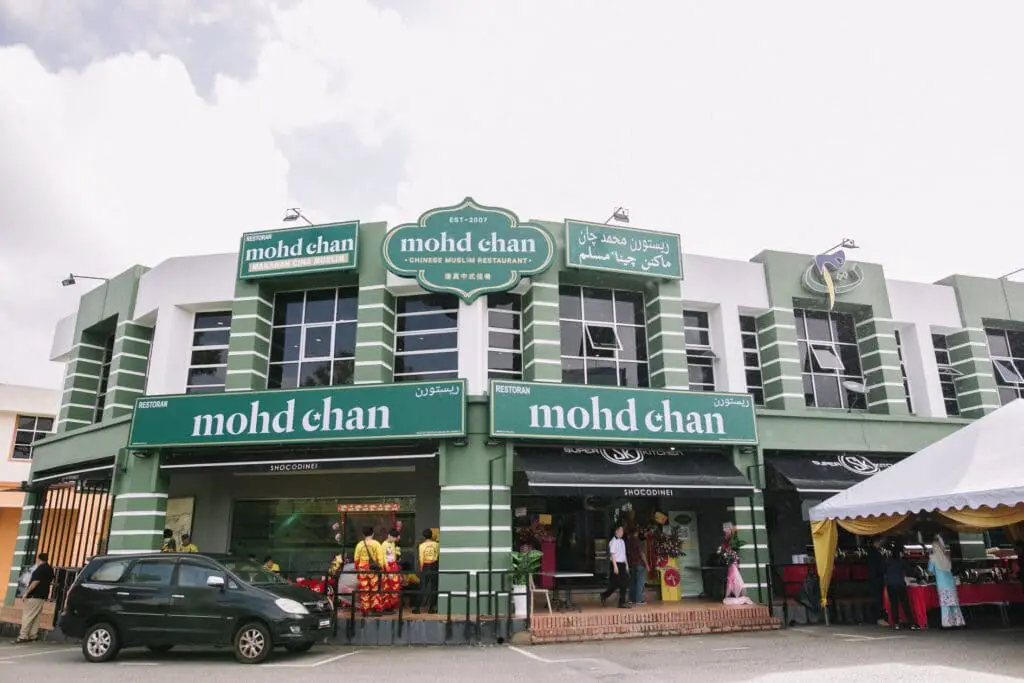 If you've been on the lookout for a popular restaurant that offers delicious Halal Cantonese cuisine, then Mohd Chan is definitely worth visiting. With a total of 15 outlets around the city, Mohd Chan is a well-established name in the Malaysian food scene.
The restaurant offers a wide range of dishes including classic steamed Teochew fish, classic butter sotong, and four-season vegetables.
One of Mohd Chan's most famous and highly recommended dishes is the chilli crab, which is served in a homemade sweet and spicy chilli sauce. The restaurant's vibrant and welcoming ambience will make you feel right at home as you relish in the delectable flavours of their Cantonese specialties.
Muhibbah Seafood Restaurant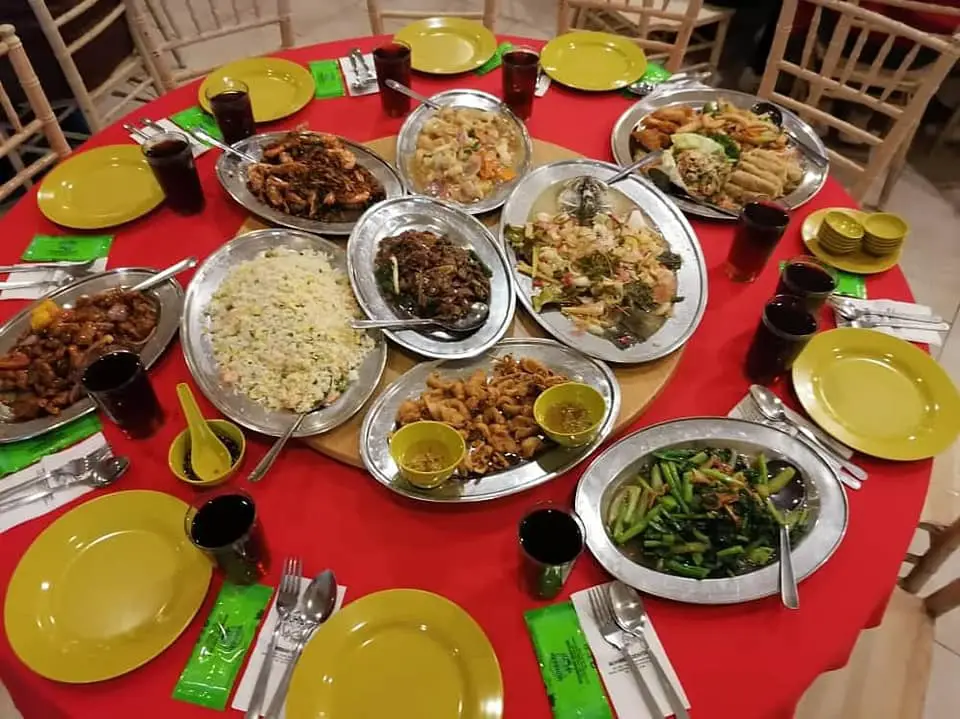 Muhibbah is a must-visit restaurant in Kuala Lumpur that offers a unique Chinese-Thai fusion menu, perfect for sharing with friends and family. Each dish is prepared using only the freshest and highest quality ingredients, ensuring a burst of flavour with every bite.
A few of the star dishes here include their spicy and tangy tom yam steamboat soup, deep-fried fresh squid, with a clear Thai sauce, and steamed fish of your choice.
Another must-try dish is their deep-fried fresh squid, which is cooked to perfection and served with a clear Thai sauce that compliments its flavour perfectly
Image Source: Muhibbah Restaurant Facebook Page
Muhibbah's steamed fish and Chinese cabbage in oyster sauce are also their must-tries, but the dish that takes the cake is none other than the butter prawns which are cooked with generous portions of butter and chilli flakes, creating a unique blend of flavours that is sure to satisfy your intricate taste buds.
Keep in mind that it is recommended to make a reservation in advance, especially during peak hours, to secure your spot at this popular restaurant.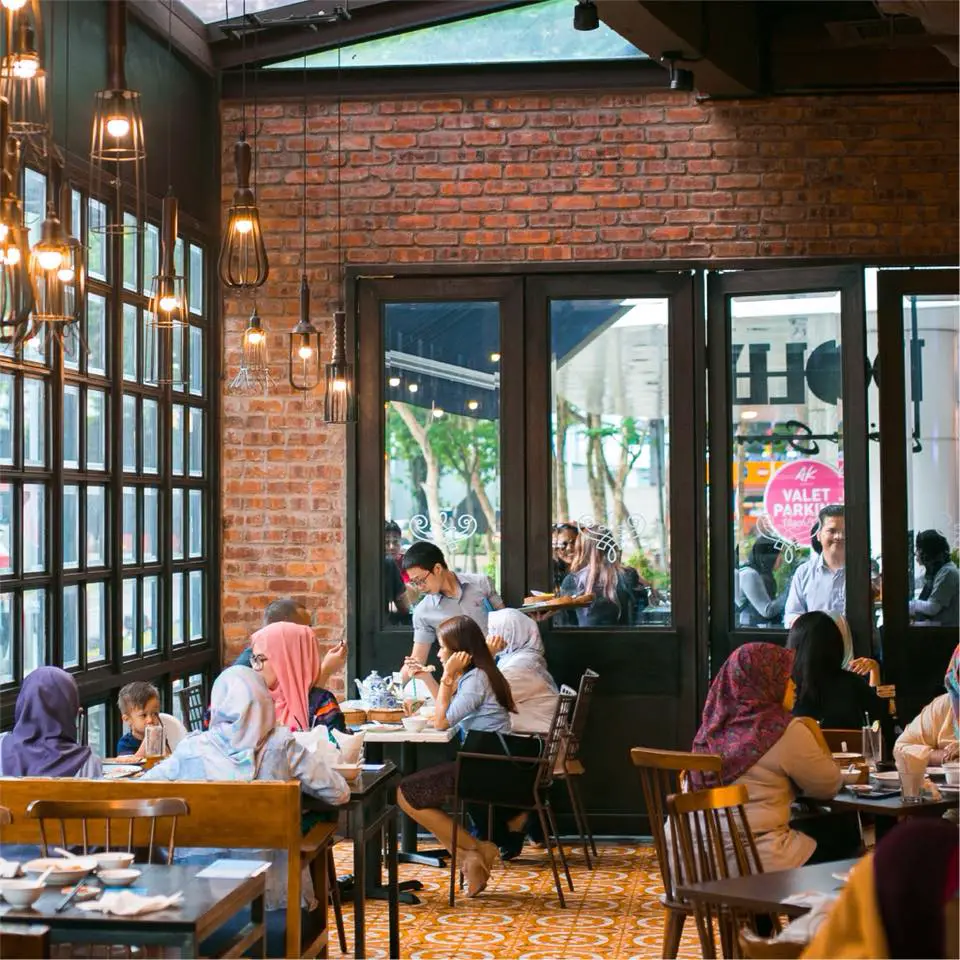 Dolly Dim Sum is undeniably one of the most celebrated dim sum eateries in the whole of Malaysia. This charming restaurant serves an array of classic Chinese dishes with a modern twist that are sure to tantalise your cravings.
Some of their best menu items include the classic siew mai dumpling, fluffy BBQ buns, silky-smooth shrimp dumplings, Szechuan dumplings, glutinous rice parcel loh mai gai, and crispy egg tarts.
Image Source: Dolly Dim Sum Facebook Page
What makes Dolly Dim Sum stand out apart from its authentic flavours, is its unique and vibrant ambiance that could possibly transport you to old Shanghai–vintage Chinese lanterns are commonly used to decorate the space.
Plus, with several locations in Kuala Lumpur, it is absolutely easy to find a Dolly Dim Sum restaurant near you. Below are the 2 popular location: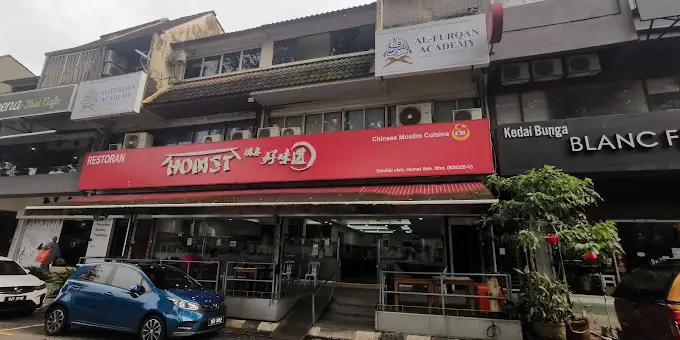 Homst is a restaurant that takes pride in its generous portions, ensuring that diners leave feeling fully satisfied. The spacious and comfortable atmosphere makes it an ideal spot for family gatherings or group meals.
With over 30 dim sum options to choose from, Homst offers a range of flavours and textures to satisfy any palate.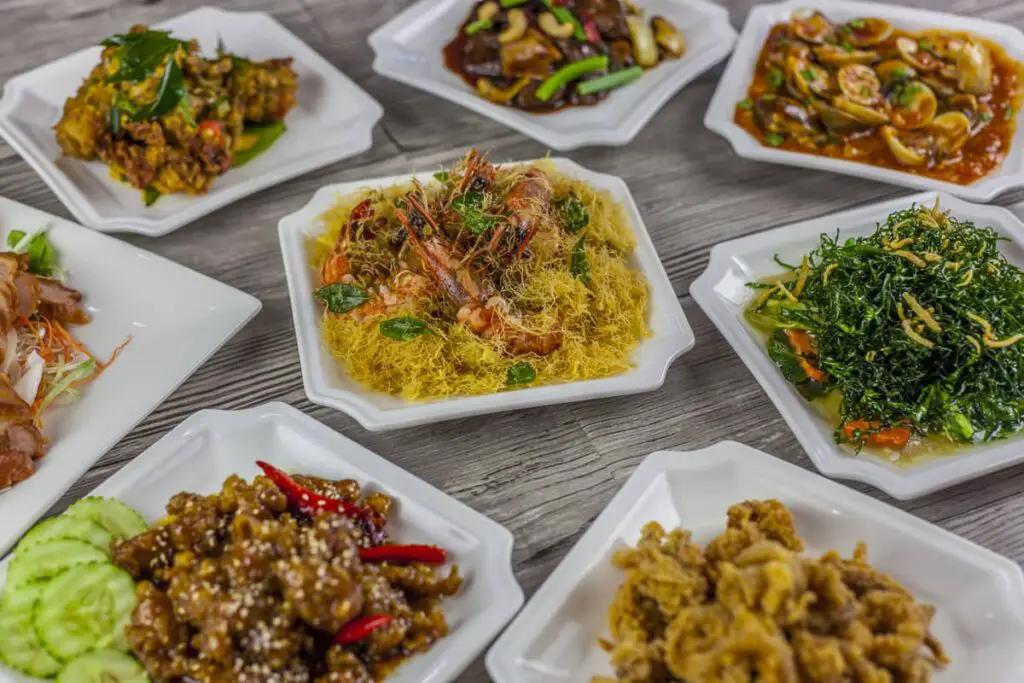 In addition to their popular chicken dish served with wet butter, broccoli mushroom, egg foo yong, and mapo tofu, Homst also offers a unique selection of desserts.
Treat yourself to their deep-fried ice cream or try something new with their sago lolos, long sea coconut, Chinese pancake, or mixed fruit options. Whether you're in the mood for savoury or sweet, Homst has something for everyone to enjoy.
Amber Chinese Muslim Restaurant
If you're looking for a more elegant dining location, then look no further than Amber Chinese Muslim Restaurant. Providing a remarkable dining experience, this restaurant can give you a pass to teleport all the way to northern China where traditional halal Chinese cuisines are revered.
What's best about this restaurant is that every dish is crafted with ultimate care and precision, using only the finest ingredients, bold spices, and genuine cooking methods that can easily bring out the true flavours of the dishes.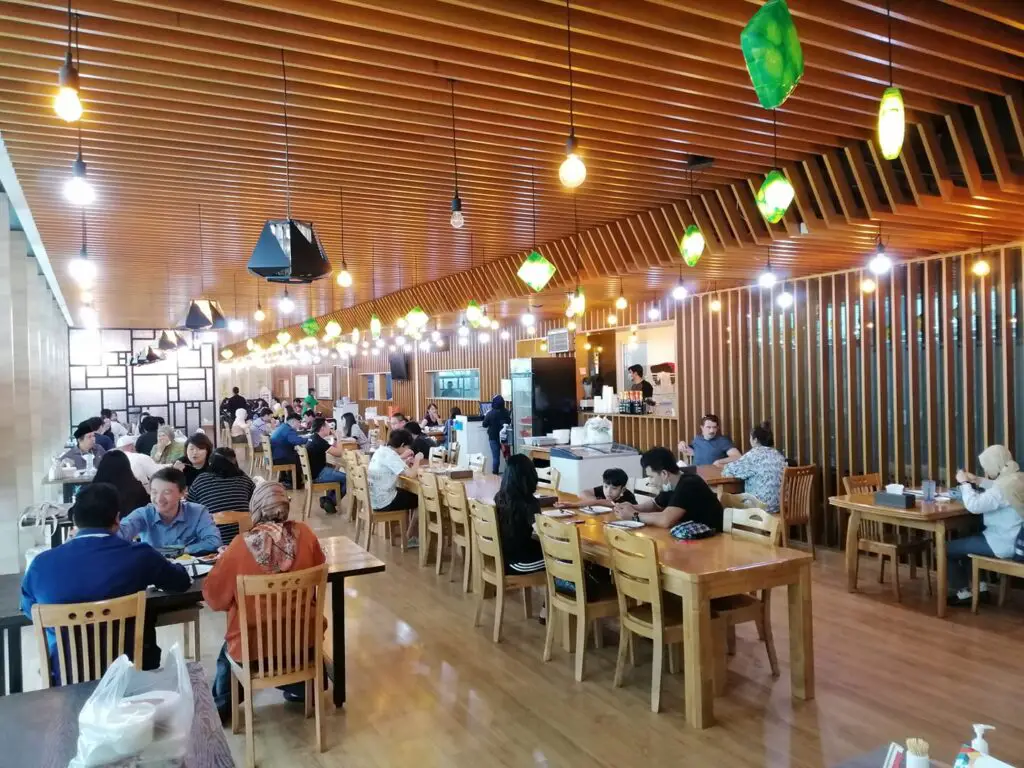 Image Source: Amber CHinese Restaurant Facebook Page
While a Chinese New Year dinner at Amber may come with a higher price tag, it is worth every penny for the luxurious and elegant atmosphere, impeccable service, and unforgettable dining experience.
Start your meal with a range of delectable appetisers, including savoury Chinese chives, fluffy pancakes, and indulgent sesame mochi buns, which will tantalise your taste buds and set the tone for a memorable dining experience.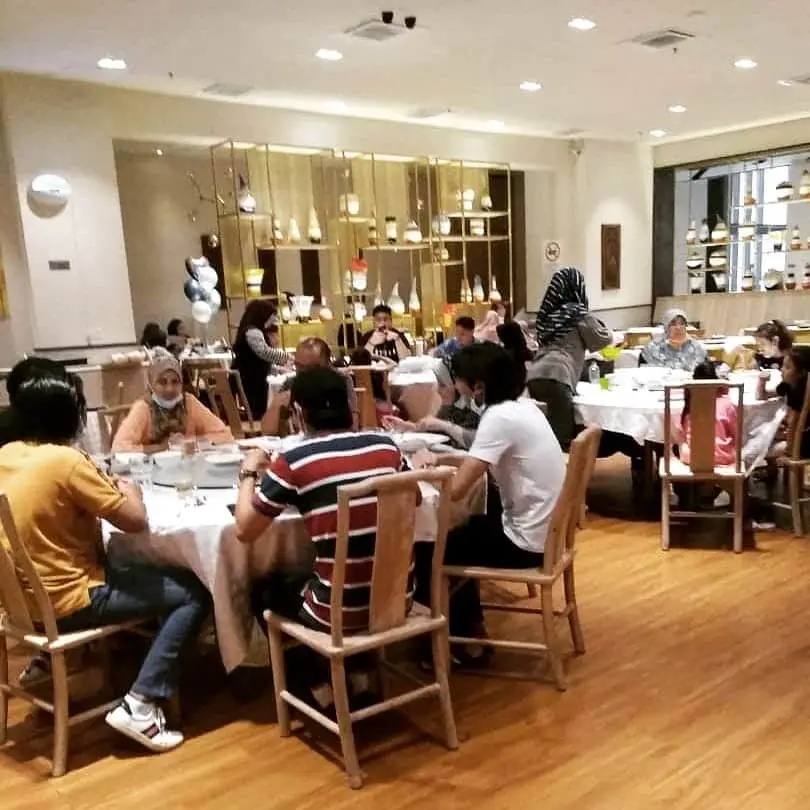 Located in Taman Tun Dr. Ismail (TTDI), the Golden Valley offers a delectable selection of Chinese Muslim cuisine that can definitely widen your eyes the moment you take your first bite.
The restaurant also sports a simple yet vibrant layout which perfectly complements the bold flavours of each menu item hence providing you with a delightful dining experience.
Image Source: Golden Valley Restaurant Facebook Page
Best known for their generous portions, the foods at Golden Valley are perfect for sharing, making the restaurant an ideal spot for get-togethers with friends and family.
Make sure to not leave the place without trying their signature Nyonya-style steamed sea bass, superior broth lala, marmite chicken, prawn salad, and almond chicken.
Located in Desa Setapak, Lamb Shepherd Restaurant is a hidden gem that offers an authentic dining experience similar to those found in Xinjiang. Despite its unassuming exterior, the restaurant is popular among locals for its extensive menu of halal Chinese cuisine.
Their signature dishes here include the Poached Lamb and Roast Lamb Chops which are both perfect for hearty carnivores out there. All you need to do to enjoy these two dishes to the fullest is to take a bite–one small bite and the tender meat comes right off the bones!
Don't forget to get your hands on the big plate of dumplings which are generously filled with juicy meat fillings. Have enough meat for the day? Try the Spiced Salt Mushroom, coated in a light batter with a rich cumin and chilli powder flavour.
Chopsticks by Muhammad Oon
Chopsticks by Muhammad Oon is yet another one of KL's best halal Chinese restaurant. Located in Taman Tun Dr. Ismail, this restaurant gained a reputation among muslim diners largely due to its amazing food options that blend in both Chinese and Malaysian flavours. 
Moreover, the restaurant also features a cosy and welcoming ambiance, making  you feel as if you're being served at the comfort of your own house!
The menu at Chopsticks by Muhammad Oon is full of amazing dishes that reflect the restaurant's commitment to create authentic platters with an explosion of oriental flavours. 
Some of the must-try dishes include the Yang Chow Fried Rice, Kung Pao Beef Chicken Rice, Marmite Chicken, and Foo Yong Omelette with Shrimp. This eatery also has an array of meat-free options including Ma Po Tofu and Garlic Baby Kailan.
Located in the trendy Bangsar area of KL, Jibby Chow is established by the renowned Serai Group. Aiming to provide its guests with a unique take on Chinese cuisine with a fusion twist, this restaurant features a mouth-watering variety of dishes ranging from dim sum, roast meat, fried rice, and noodles.
Some of the standout menu items are none other than the Hainanese Chicken Rice, Duck Rice, Wanton Noodle Soup, Szechuan Dumplings, Butter Floss Prawns, and Wok-Fried Baby Spinach.
The ambiance of Jibby Chow is cosy and elegant, with warm lighting and comfortable seating. The interior design is a blend of modern and traditional Chinese elements, creating a unique and inviting atmosphere.
The restaurant also features a private dining room, which is perfect for intimate gatherings and special occasions.
Prefer somewhere rather modern and sleek? Then you can never go wrong with Ruyi & Lyn at Bangsar Shopping Centre. Crafted by the talented executive chef, James Ho, each plate at this elegant restaurant offers its guests a burst of unique combinations of authentic Chinese and Japanese flavours.
From the claypot abalone with beancurd to hokkaido scallop with black truffle, stuffed sea cucumber, and Japanese fresh oysters–you'll surely have an out-of-the-world dining experience. 
The ambiance at Ruyi & Lyn is modern and chic, with sophisticated furniture pieces and stylish interior design. What makes Ruyi & Lyn special is their attention to detail and their commitment to using only the freshest and highest quality ingredients in their dishes.
Other than their creative presentation of dishes that are both visually stunning and delicious, the restaurant also features numerous other facilities such as a lavish lounge area, karaoke dining rooms, and event space halls.
Kuala Lumpur surely is the very home to a diverse range of halal Chinese restaurants, each with its own unique menu and atmosphere. From the traditional flavours of the Lamb Shepherd Restaurant to the modern fusion dishes at Ruyi & Lyn, there is something for every taste bud. 
Whether you are a local or a tourist, exploring the city's halal Chinese food scene is definitely a must-do experience.
Things that you need when you're on-the-go (Hand-picked!)
Make your travels convenient and enjoyable with these essential products by your side! We curated the products that are high rating and ready stock in Malaysia without you spending time to search for the best one on the market.
Disclosure: This post contains affiliate links. If you click these links to purchase the product we may earn a commission without extra cost to you. We carefully select the best and all products are shipped from the local by high rating seller.