When we think of Terengganu, we usually immediately associate the place with sea turtles. Some of us might think of the famous floating mosque, while others think about the short boat ride to Pulau Redang. 
However, nestled right at the seashore Terengganu is famous for is also a district called Dungun, which is where our Airbnb host today is located.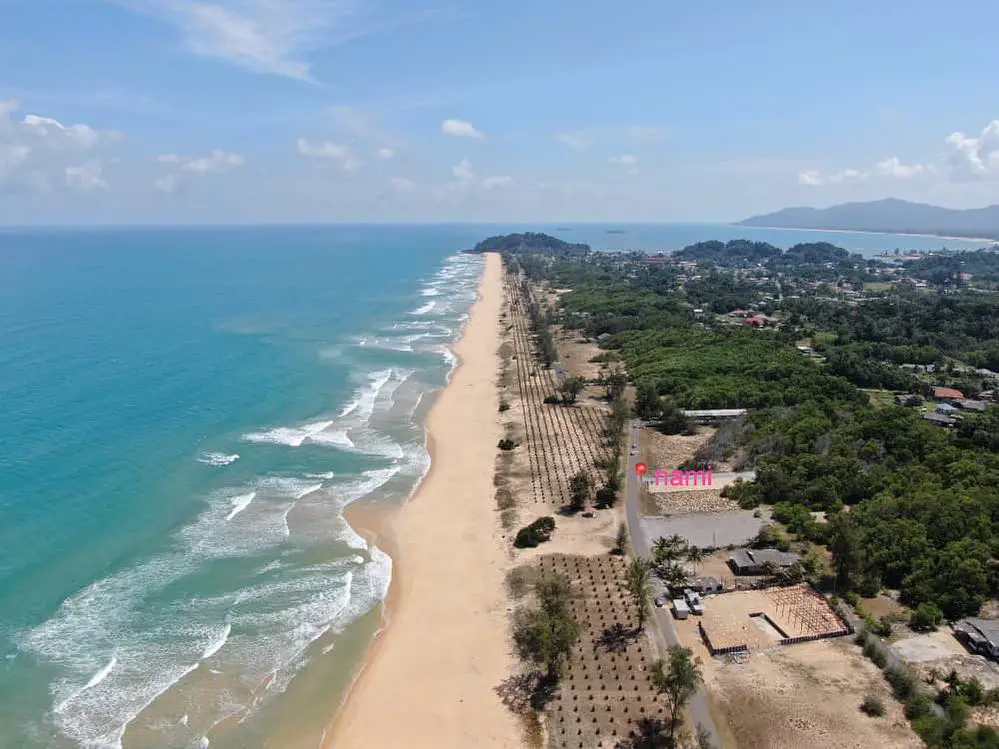 To give our readers an impression of what Nami by the Sea is like, let's just say that it's a beach house. 
However, it is built with very specific, heartwarming needs in mind, and there are even a few interesting reasons behind the name of this place!
Visitors who visit Nami by the Sea will be greeted by a unique lodging with a comfortable container vibe, or a lovely place to stay for the beach getaway, as advertised on their Airbnb page.
Well, having seen the lovely images provided by our Airbnb hosts and the positive reviews of the place, let's just say that they will not disappoint!

Here's what our Airbnb hosts have to say about this relaxing lodging.
Nami by The Sea | Interview Q&A
1) Please introduce the founders of Nami by the sea; Your partner and yourself.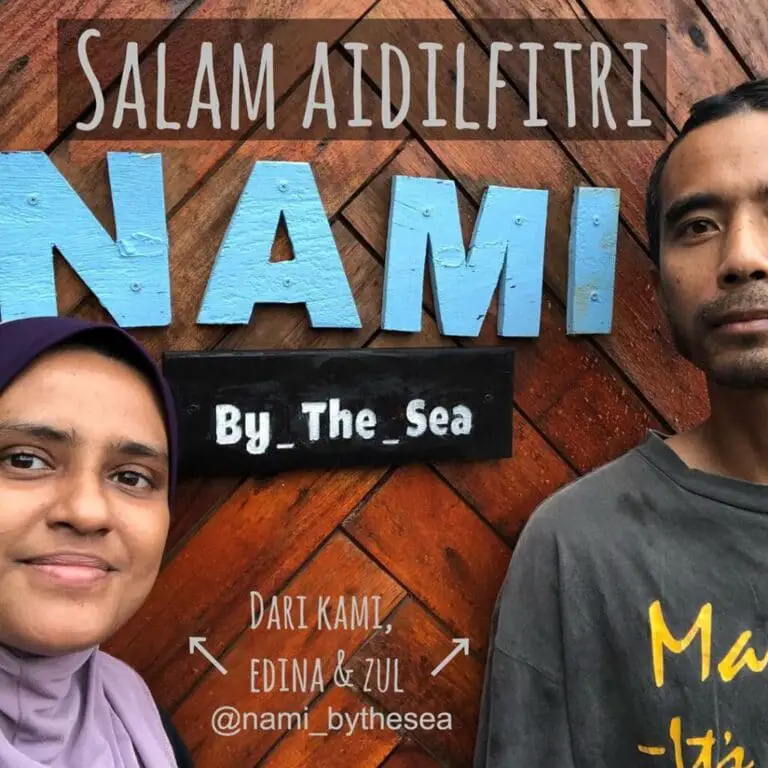 My name is Edina and my husband is Zulhilmy. We have three children, Imran, Faaeq and Emily.
2) What is the meaning behind the name of "Nami" and what does your Airbnb theme represent?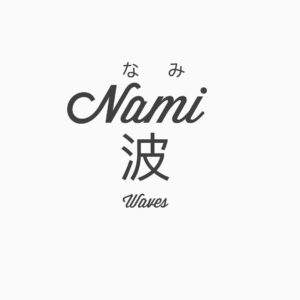 We chose 'Nami' as the name for our place for two reasons. First, 'Nami' means 'wave' in Japanese. The place is right in front of the beach, hence 'by the sea'. 
The phrases, when put together, come to mean 'waves by the sea'. The word 'Nami' is also a combination of our nicknames (EdiNA and ZulhilMY).
We wanted a small, cosy place for our family to enjoy the scenery and the beach. Our design theme is more towards the outdoors vibe, since we love doing outdoor activities with our children. 
While doing the designs, we kept our second child in mind. He's autistic, and we've had problems in the past finding a 'suitable' hotel for him.
As such, our cabin designs are highly focused on features which are safe for the kids and accommodating enough for them to explore, while also providing a relaxing atmosphere for the adults as well.
3) Are you the one who welcomes the guest personally? Any co-host/helper to assist you?
My cousin and her husband who stays nearby are Nami's caretakers. Guests just have to get the keys upon arrival at an appointed safety box. My husband and I manage the bookings and promotional contents.
4) Can you tell us more about the background of this land?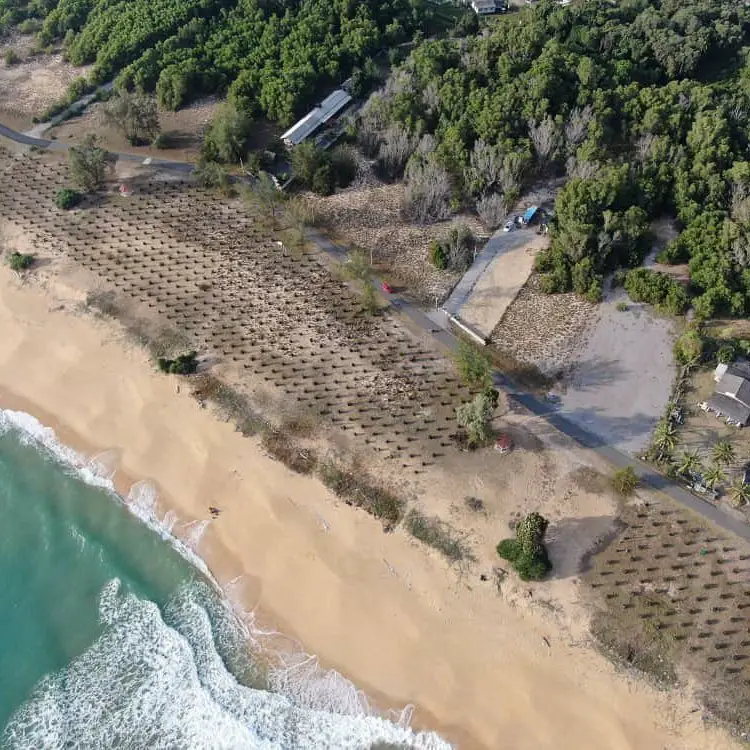 The land that Nami was built on was originally owned by a local fisherman. He wanted to sell the land for cash. We got to know about the offer and went to see the land, and immediately fell in love with the location. 
Being so young and cashless at that time, we loaned money from our parents to buy the land.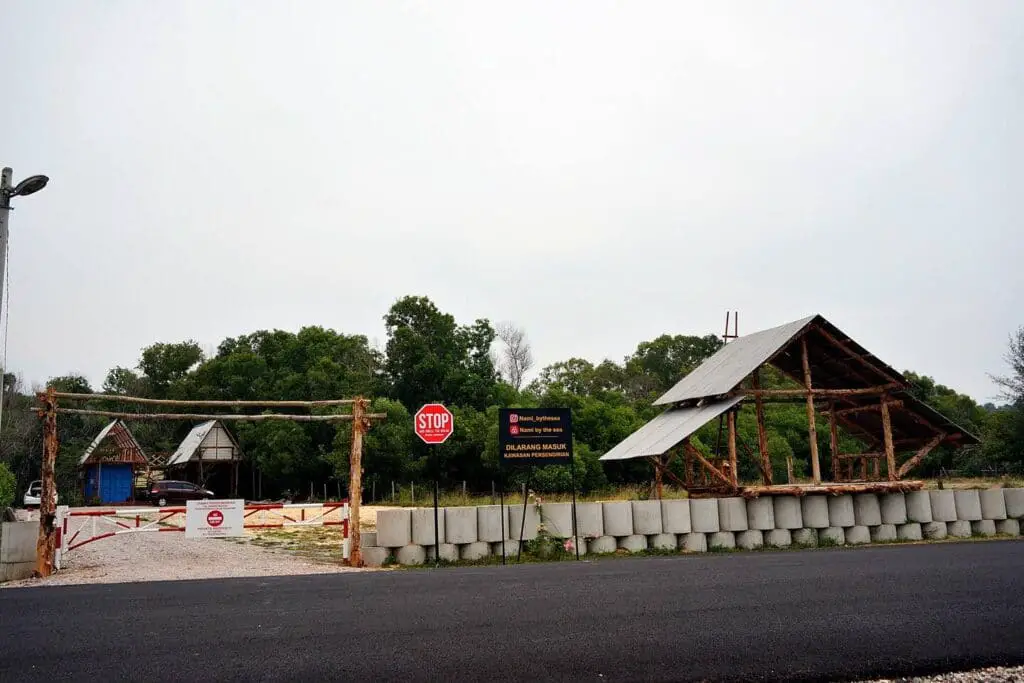 We did not have a clue about what to do with the land at that time. We kept it just the way it is for about 17 years. 
And then, when we saw the concept of using shipping containers as shops, rooms and offices, we engaged an architect to design a simple cabin for us.
5) Did you face any challenges during the progress of building the cabin? How long did the entire process take?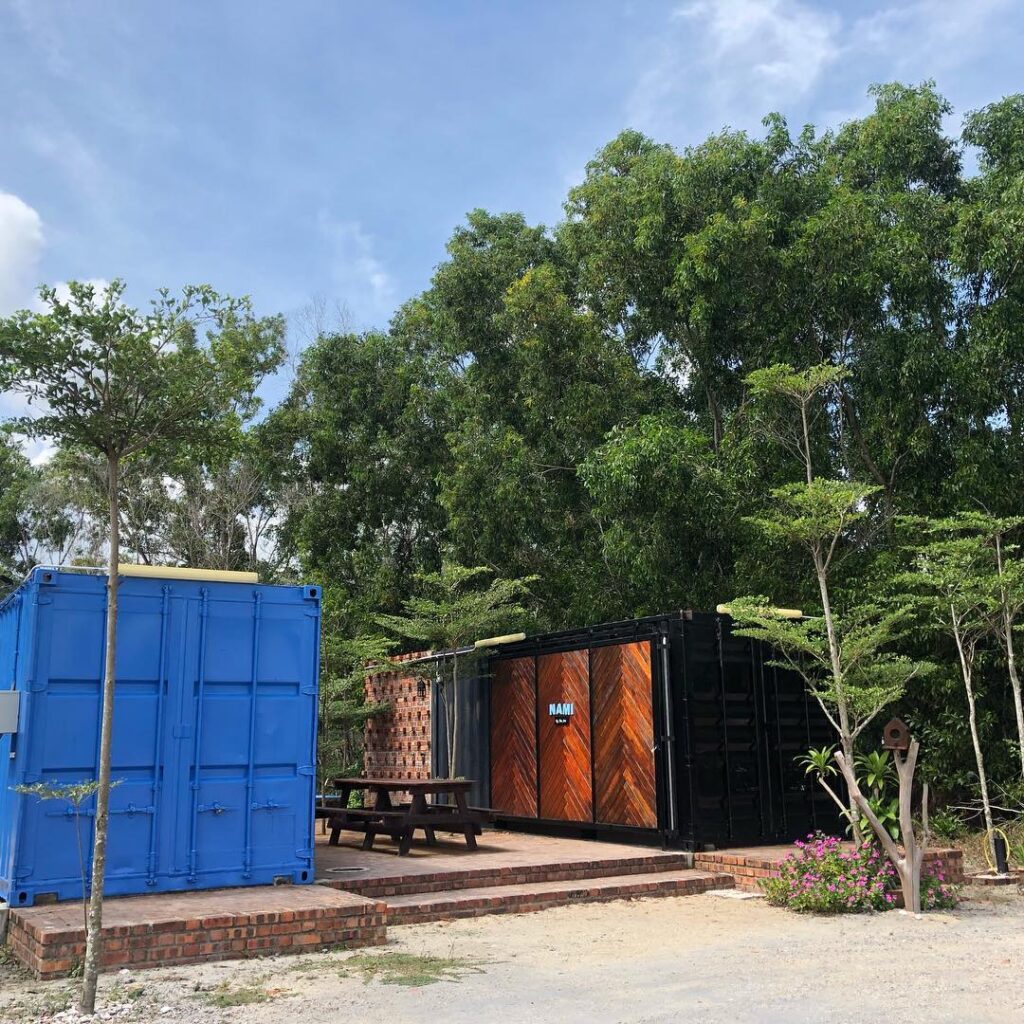 We are lucky to have an architect who is very attentive and accommodating to our requests but also stern enough to convince us about the necessary changes & recommendations.
Since the location is very near to the beach, building something made out of steel is very fragile as steel is prone to rust quickly.
Nami took 1 year to build. Part of the delay was due to the paperworks and fundings. We pretty much forked out all of our savings to build Nami. It was a really great experience to be involved in the whole process.
6) Can you introduce the architect behind Nami?
Definitely! Our brilliant and talented architect is Mr Razman. Do check out thier work at his Instagram @tukangrekabina. We love his creative ideas and the functionality of his designs.
7) What was the reason that you decided to turn this place into an unique Airbnb rather than for other usages?
When we built this place, we did not have the intention of making Nami as an Airbnb. Our goal was to make a comfortable, safe and child-friendly place for our children to stay in and enjoy the outdoor activities. 
We always loved being by the beach. We wanted to have a private place to just do everything we want as a family. So really, this wasn't part of our plans!
8) What are the activities you recommend for your guest to do at Nami?
Nami is a great place to just relax and enjoy the sunshine, the sea breeze and the sound of the waves. Sitting around a bonfire, star-gazing at night, building sandcastles and playing kites during windy season are some of the things you can do at Nami; just simple everyday activities, but with added sea breeze:) 
You can also bring your bicycles and cycle along the road in front of the beach, rollerskate or just brisk walk!
9) What places do you recommend for your guests to explore in Dungun?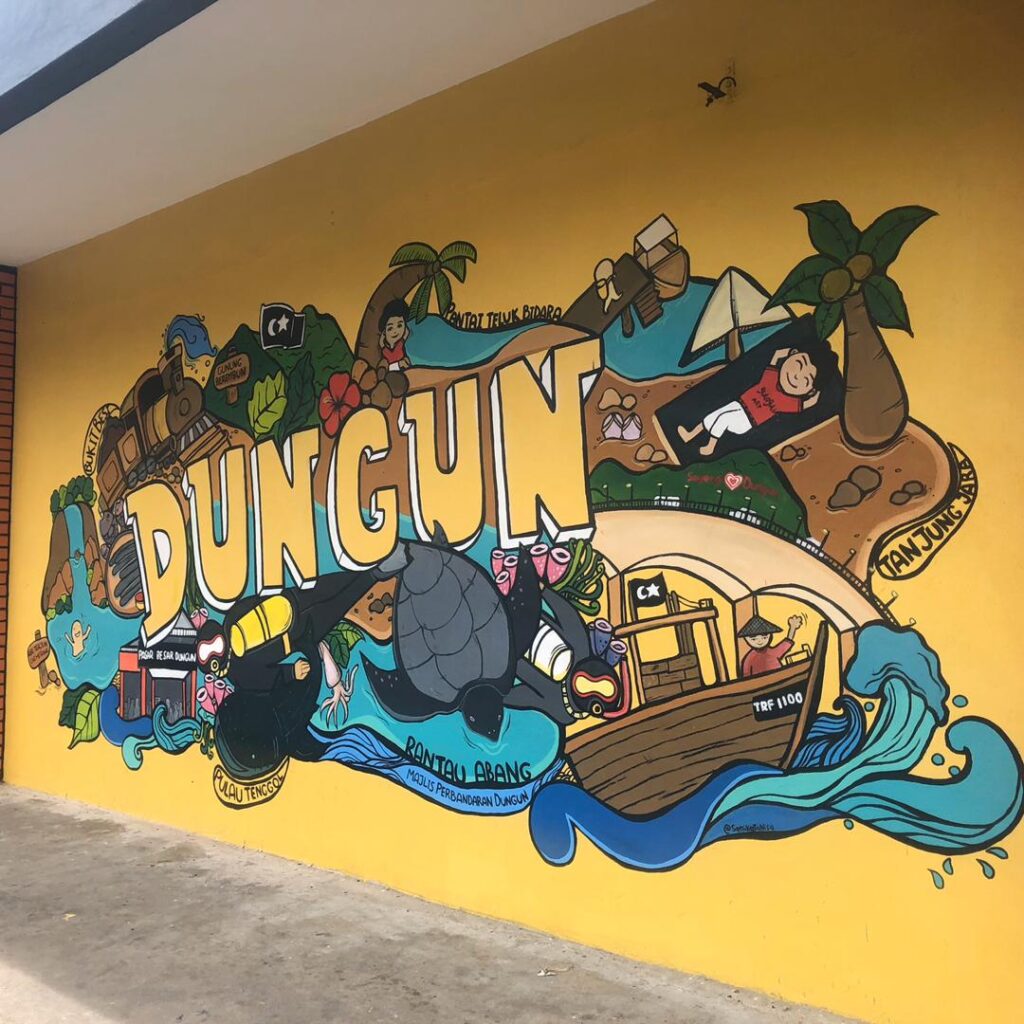 There are many eateries around Dungun selling delicious local food. We always recommend our guests to try our local food and fresh seafood at the restaurants.
There is also a jetty nearby, where guests can book a trip to Tenggol Island. It is famous among divers and is said to be one of the most beautiful places to dive. The beach in front of Nami is also famous among surfers.
10) Is there a best time/season to stay in Nami?
We recommend staying here between April-October for 'mencandat sotong' – spearing cuttle fishes, and during sunny days between January-October.
11) Any unforgettable guests you hosted so far?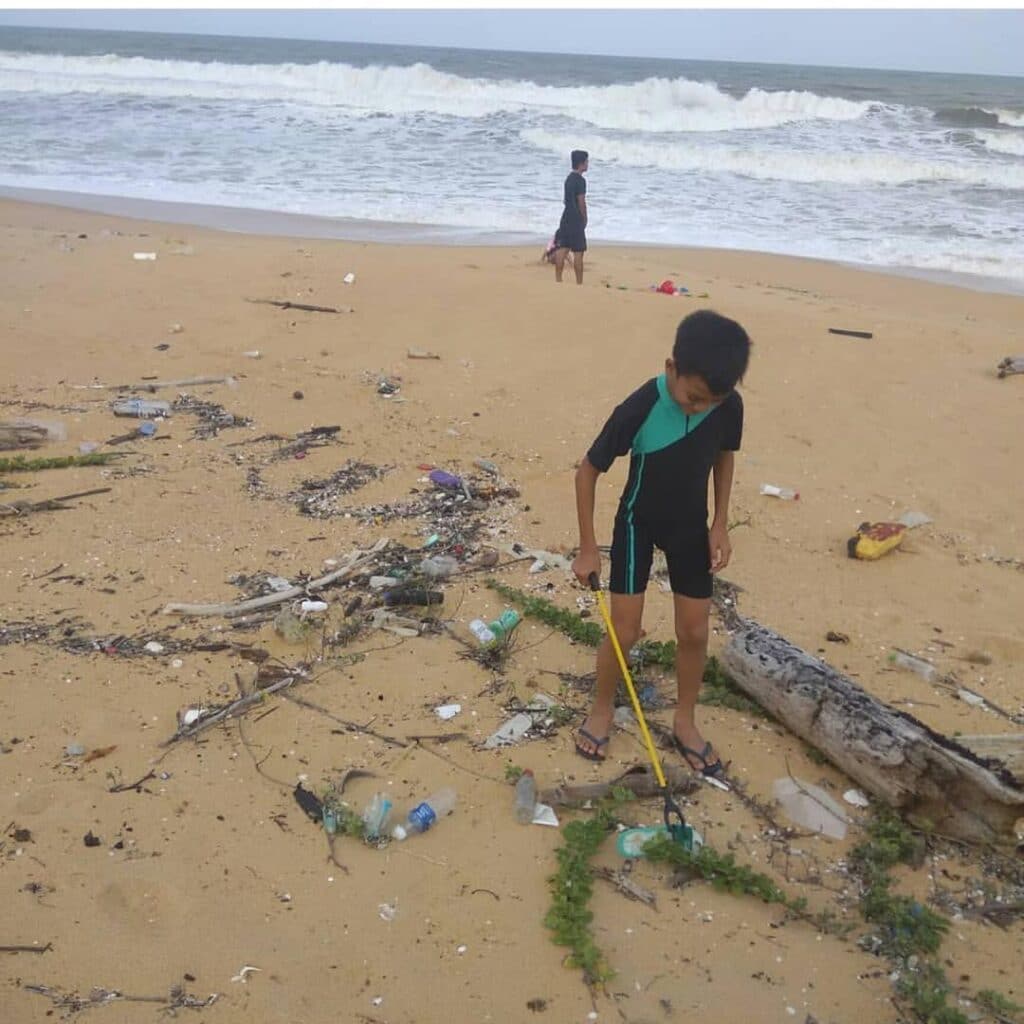 We had many wonderful guests who came to stay at Nami. Some of them did beach cleaning and other charity work for the locals. A few of these guests still contact us when they revisit Dungun! 
We have had guests who came 3 times a year to Dungun just to stay at Nami. That is something, right?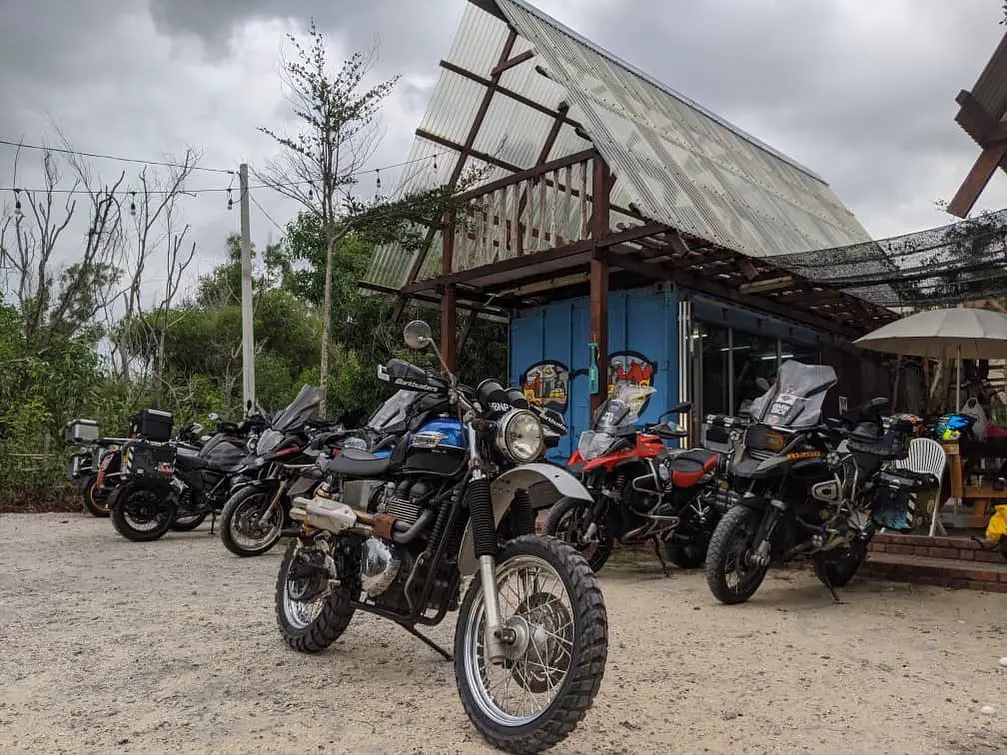 12) Can you tell us more about the surroundings of your place? Any hidden gem to share?
The beach along Dungun has so much to offer. It's a must-visit! Also, you should really explore Tenggol Island to know its charm.
13) What's your recommended food in town? Breakfast, lunch, and dinner 🙂
For breakfast, we recommend getting Nasi Dagang, Nasi Minyak, Nasi Lemak with 'lauk ikan' and varieties of local Kuih. 
There are plenty to choose from for lunch; Mee Champa, Nasi Campur with local dishes (one of my favourites is Petola masak lemak putih with black pepper and isi ikan), Chinese cuisine, vegetarian restaurants and many more.
For dinner, I would highly recommend seafood restaurants at Medan Ikan Bakar Dungun. There is also a place famous for their Nasi Goreng Sotong nearby Nami; just about a 5-minute drive away. 
We had guests coming to Nami just because they wanted to have another helping of that Nasi Goreng Sotong!
Once we have a confirmed booking, we always give a list of restaurants and recommended souvenir shops to our guests, complete with locations.
It's a confidential list as it is prepared by us according to our preferences 😉 So far, our guests loved our recommended makan places!
14) Any plans that are coming soon in the near future?
We are planning to add a few more cabins to cater for bigger groups of guests. However, we might still want it to be personal and private. So, no sharing and just one booking per day as of now.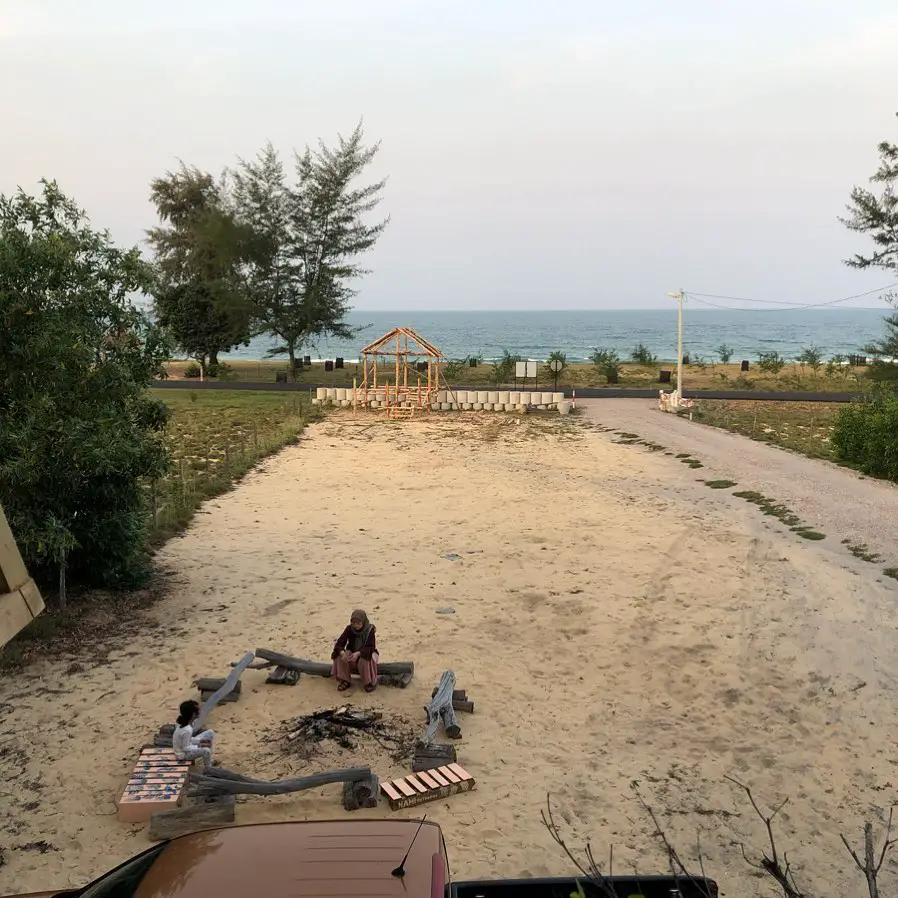 We are still figuring out the best options and layout to make the most of the scenery and cater to our guests' preferences. Our guests love the privacy they had during their stay, so that is the main thing we want to maintain.
15) Anything else you'd like to share with the audience that I didn't ask?
Nami is truly a special place for us and we are grateful that we can share it with others through Airbnb.
Thank you, Edina and Zulhilmy for their insightful reveal of the story behind Nami by the Sea! As the curator for Airbnbs, I have to add that the concept, appearance and location of the lodging is a very is refreshing change from the usual, modern Airbnbs that we have so often stumbled upon.
Cheers to your family for maintaining this lodging so well, and we'll look forward to an update once your plan to cater for a larger audience comes to fruition!
Disclosure:
*This post contains affiliate links. If you click these links to book a place we may earn a commission without extra cost to you.
*This is not a paid writing, all the interviews are by done invitation only.