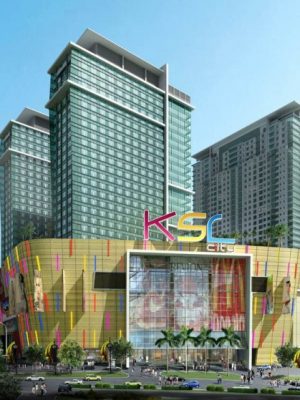 Anyone who stays around Johor Bahru knows that KSL Mall JB is one of your best go-to destination for a quick getaway.
If you are traveling to JB from Singapore, you can take the S1 bus from JB Sentral to KSL Mall JB from as early as 9.10a.m. to as late as 10.25p.m. daily.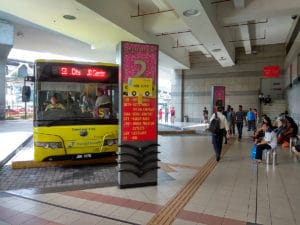 The bus comes around every 20 minutes, so you can get there with ease anytime you like! Here's the best thing about KSL Mall JB.
Even if you were to plan a two-day trip centered around the mall, you'll find that there's an abundance of activities, food and relaxation activities that you can find here. Let's take a look at the proposed activities.
Day 1 – Morning
Head to the MBO cinema located on the second floor to get cheaper tickets before the clock strikes 12p.m., marking the end of discounted prices for morning tickets.
After all, there's nothing better than starting the day with a movie for you to talk about with your friends and family at lunch. Just remember to book your tickets the night before to avoid disappointments.
Day 1 – Noon
When a restaurant has more than just one branch, you know that the food is going to be good. After you have completed your movie session, feel free to head to Meng Meng Roasted Duck for a tantalising lunch session inside the mall.
Remember to try out their famous roasted duck dishes, char siew and Wantan soup! If roasted ducks are not your thing, you can try out their fish head curry which is just so good when eaten in the comfort of an air-conditioned mall.
Day 1 – Evening
Bangkok spa and several other spa outlets in the mall, so just take your pick!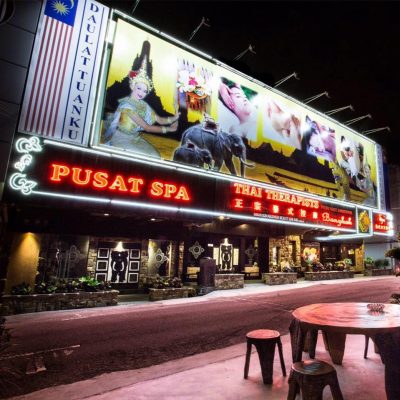 You will find spa therapies such as the traditional Thai massage, Thai aromatherapy, foot massage and so on.
When you're all relaxed and revitalised from the treatments, you'll be ready for more shopping before you head for dinner!Get some relaxation amidst your shopping trip by having a spa session. There's
Day 1 – Night
When night falls on a Monday, you can count on visiting the pasar malam (night market) located in Taman Century.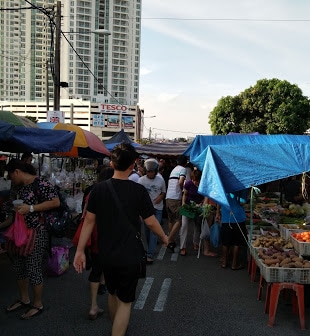 You won't have any trouble finding this night market since KSL Mall JB itself is located in this area! The vast choices for food will not disappoint – from carrot cakes to fried kuey teow and dumplings, you will be spoiled for choice as you snack your way through dinnertime.
Day 2 – Morning
Rested well? There's plenty of food and drinks that you can choose from. Why not start your day with a nice bowl of local specialty Asam Laksa at D' Laksa Asam Laksa located on the lower ground floor?
After all, it's always good to start your day with a full stomach, sated with the local delicacies.
If Asam Laksa is a bit too heavy for you in the morning, you can also head to Cawanmas Cafetiam on the first floor for your classic local breakfast experience – from nasi lemak and Muar otak rice to kaya butter toasts and half-boiled eggs, the wide range of local dishes available will surely have something that suits your taste. Remember to order a cup of kopi o or teh panas along with your breakfast!
Day 2 – Afternoon
You can find all sorts of outlets here when you want to shop – mobile shops, fashion and accessory, bookstores, salons, snacks and confectionery and many more.
Shopaholics can spend an entire day here and still need more time to browse through everything that they have for sale. We can only hope that with two days in this mall, you have also browsed through most of what you want to.
Keep shopping, and remember to stop for some ice cream or tea break as well.
Day 2 – Evening
Feeling tired from walking around the entire day? Stop by Seoul Garden Barbecue Restaurant for the perfect dinner – mix and match your ingredients, then have it barbecued or boiled in some savory broth that you can enjoy later!
With all the ingredients that they have to offer, you can be sure that the buffet is worth the price.
Day 2 – Night
Just 200m away from KSL mall, you'll find Sky26 bar, located on the 26th floor of Holiday Villa.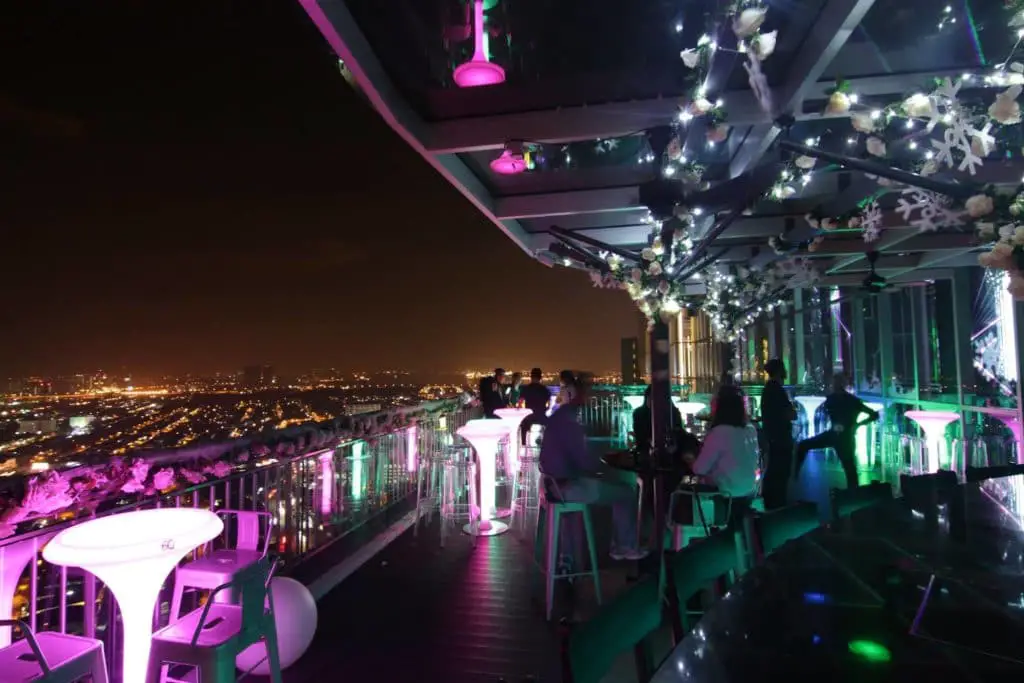 Let your hair down with some drinks, chilling to the view of Johor Bahru from the view up above. Remember to take more pictures with the spectacular night view as your photo background before you go, and last but not least, don't drink and drive!
If you liked the entire package that KSL City Mall can offer you, you might also like several other malls and attractions around Johor Bahru.
Why not scroll through some of our previous blogs posts and plan your next visit to Johor Bahru?