From what was once a thriving trade port, Melaka had long been transformed into a bustling town attracting thousands of tourists, both locals and foreigners alike, each year. During the day, travellers often fill their days visiting historical landmarks and heritage museums–there are also some who spend their time jumping from one cafe to the next. Other than things to do in Melaka during the day, does Melaka ever go to sleep or are there actually a bunch of things to do once the sun sets?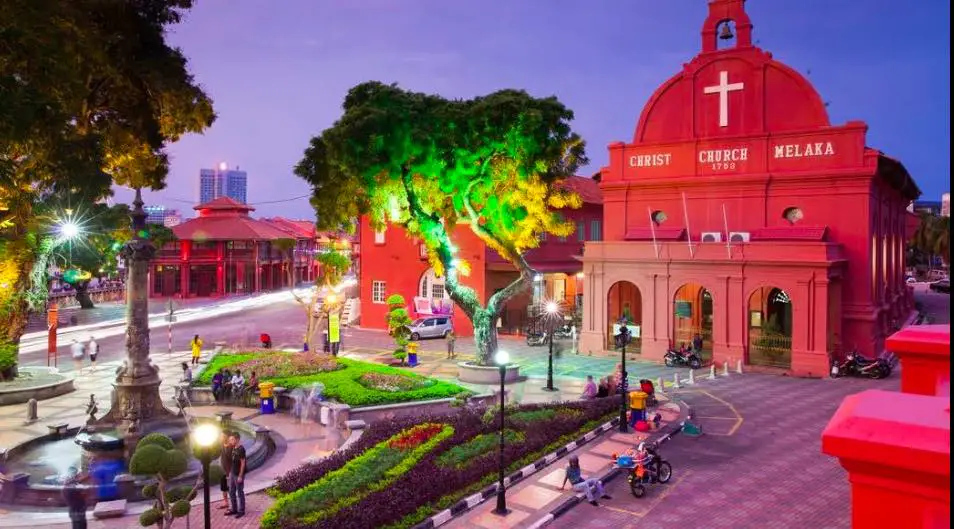 Perhaps to the surprise of many, Melaka is even more alive at night! Completely filled with a vibrant energy, this little town has an array of things to do at night. Continue scrolling below to discover some of our best suggestions.
Visit the Night Markets in Melaka
Jonker Street Night Market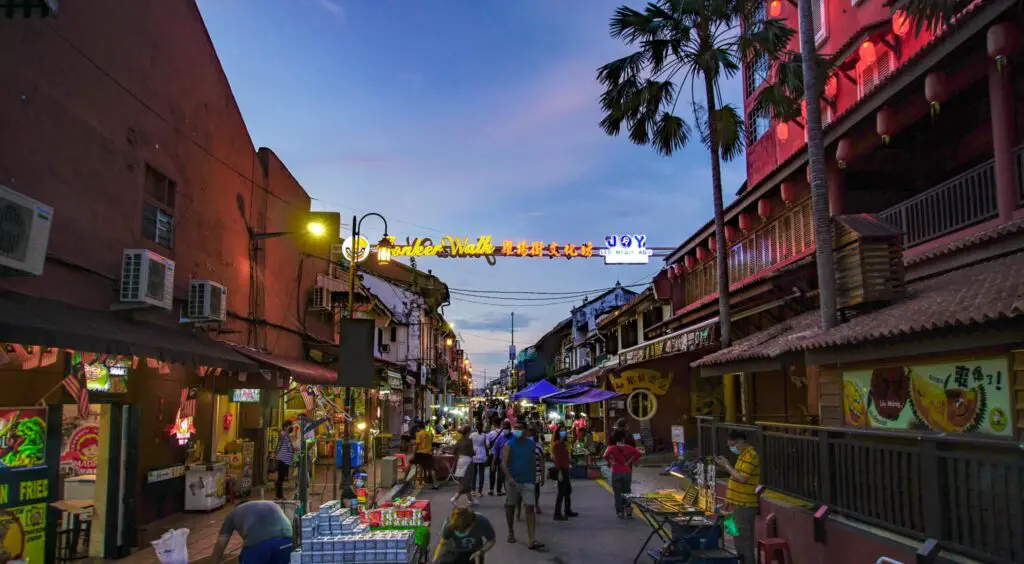 Some said you can never claim you've visited Melaka without setting foot at Jonker Street Night Market, one of the best night markets you can ever find in the historical town. Located along Jalan Hang Jebat, this bustling night market takes place only from Friday until Sunday–so be sure to plan your visit beforehand!
With its vibrant nightlife scenery and long lines of stalls selling all sorts of goods, it is not a surprise that Jonker Street has been named one of Melaka's must visit destinations; as you wander through the street, you'll be greeted by an array of sights, sounds, and smells.
Apart from local delicacies and street foods, you can also find friendly sellers promoting their handicrafts, clothing, and accessories. You can even get temporary tattoos here!
Vintage Night Market Melaka
As for those searching for a more nostalgic ambience and a unique experience, then the Vintage Night Market can never be wrong for you. Open every Friday to Sunday and nestled along Jalan Hang Tuah, this unique night market has the ability to take its visitors on a delightful journey back in time.
Strolling through the stalls, you'll find a treasure trove of not only vintage clothing and accessories, but also vinyl records, old cameras, and vintage toys, and a lot other quirky collectibles that are sure to ignite a sense of nostalgia.
Pahlawan Walk Night Market
Can't get enough of the colourful night scenes of the night markets? If so, then you should definitely include Pahlawan Walk Night Market in your itinerary. Also operating every Friday to Saturday, this underrated gem is located at Plaza Mahkota, only a couple of minutes walk away from Melaka's popular Taming Sari Tower.
The bustling Pahlawan Walk Night Market is renowned for its affordable prices–if you're good at haggling, then rest assured, you'll get even better deals! From trendy fashion items to handicrafts, local souvenirs, and a fantastic selection of street food and refreshing beverages–the night market has a little something for everyone.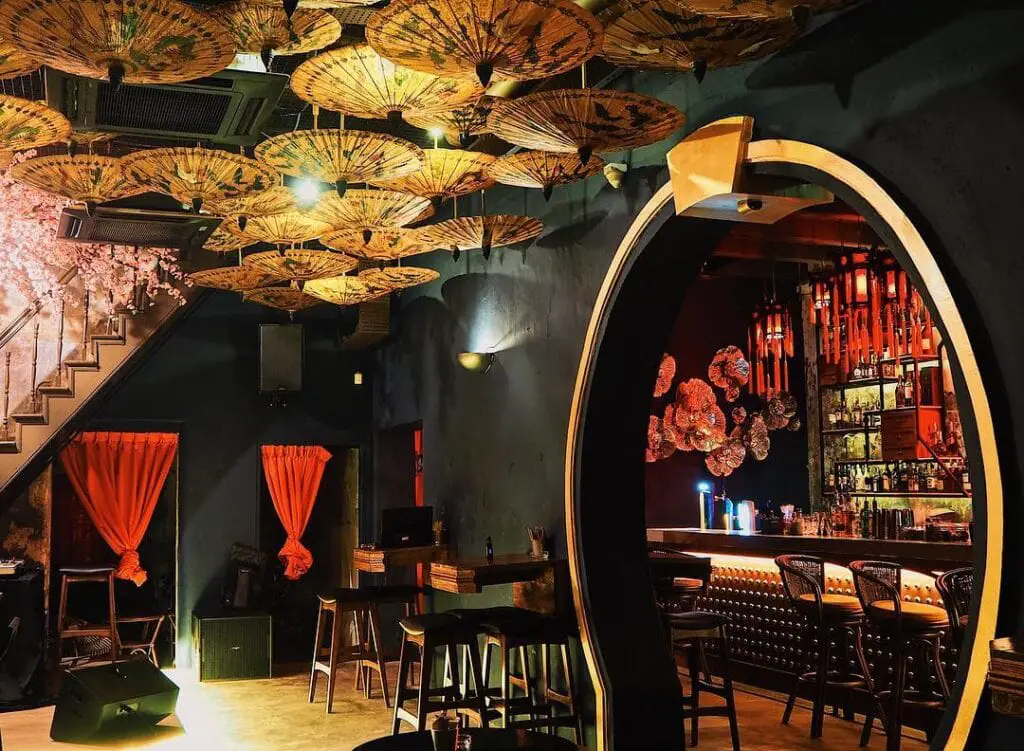 What's a trip to Melaka without exploring the many bars and clubs scattered around the city? For night owls out there, be sure to drop the Old Merchant a visit.
Located on the west bank of the Melaka River, this oriental-style bar can be found within an old private bank which once operated in the 1920s. Best known for its atmosphere, the bar truly captures the essence of the city's colonial past.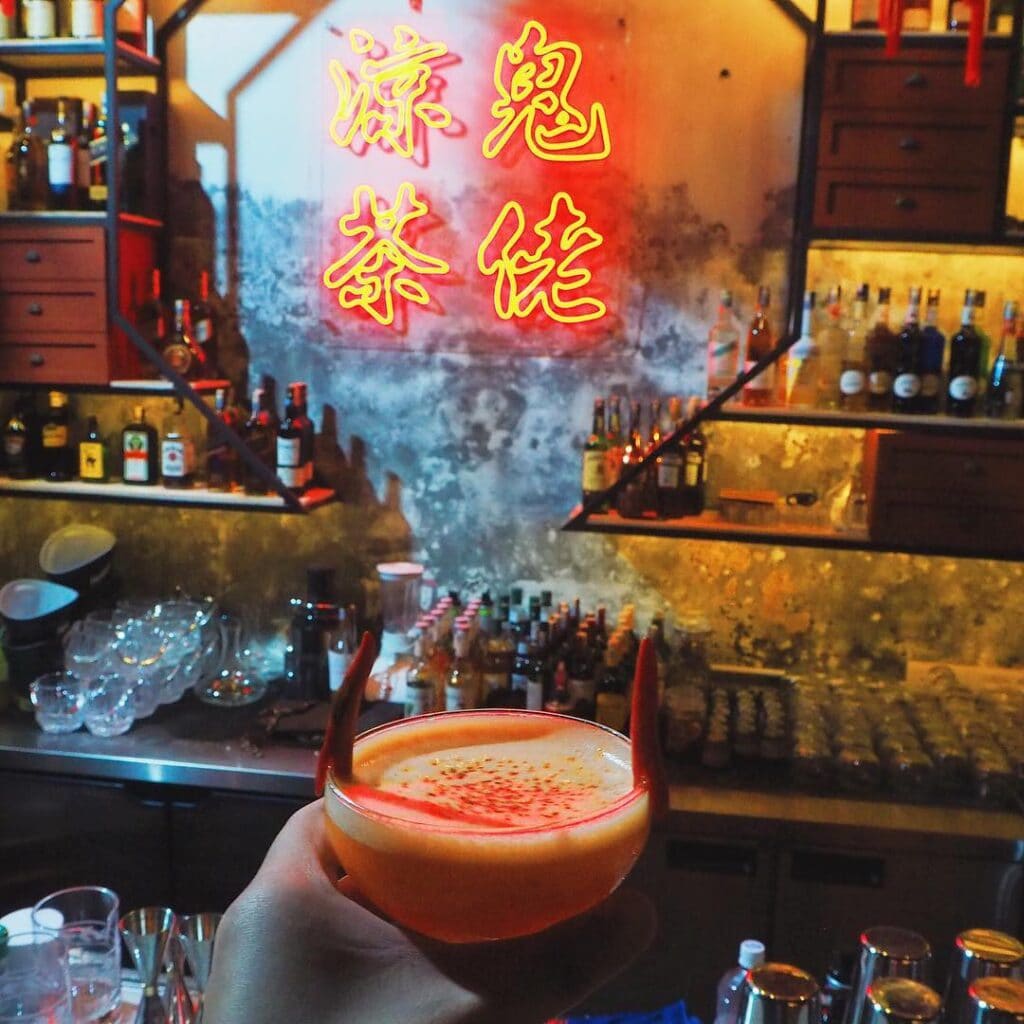 Stepping into the Old Merchant feels like taking a few steps back in time. The bar appears humble yet vibrant–its old-world charm combined with its rustic wooden interiors, vintage decor and dim lighting makes it even better!
What's best is that the bar offers its visitors an extensive selection of drinks to accompany your long night; from craft beers all the way to refreshing cocktails and other unique concoctions inspired by local flavours. Live music is also available from time to time to entertain you all night long.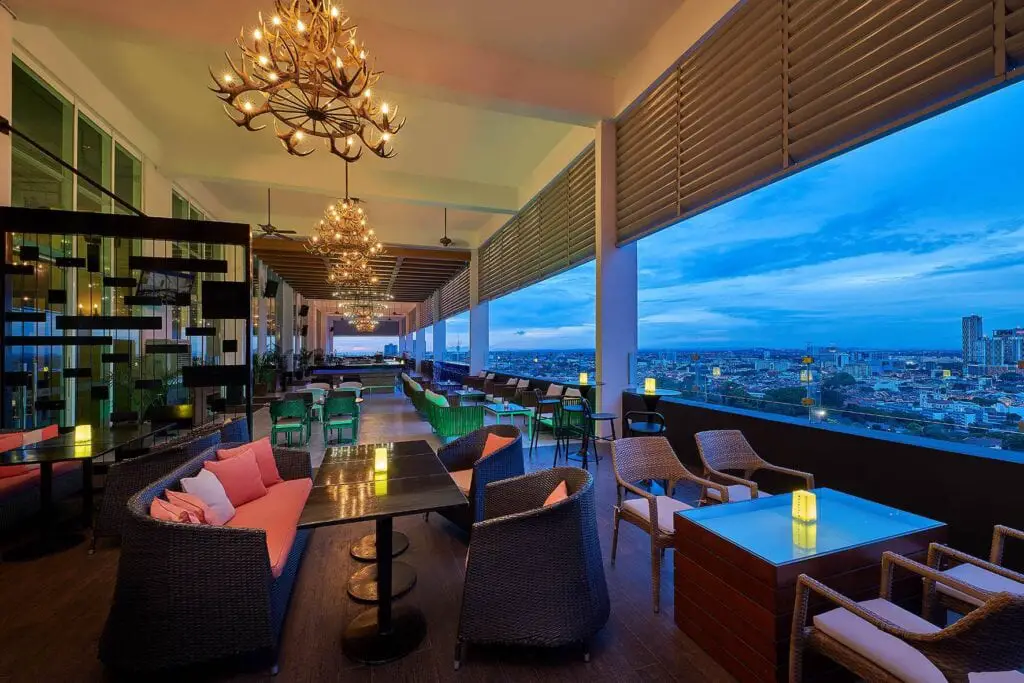 If you prefer spending a few hours or two at a more luxurious bar, then look no further than Alto Sky Lounge. Perched on top of Hatten Hotel, this stylish lounge offers panoramic views of the city skyline.
Imagine sipping a drink of your choice with a view of the city's iconic landmarks such as the St. Paul's Church accompanied by a backdrop of the Malacca Strait–how cool is that?
Apart from its long list of beverages including handcrafted cocktails, fine wines, and premium spirits, Alto Sky Lounge is also known for its chic and contemporary design. The bar is beautifully adorned with modern furnishings and elegant lighting, making you feel as if you're spending time at some world-class bar.
Don't worry if you're feeling slightly hungry during your time here as the bar also serves a delectable menu of light bites.
Looking to dance the night away? If that's your definition of a great night out then head straight to Arena Night Club. Here, you can spend hours enjoying an electrifying nightlife experience filled with nothing but music, energy, and excitement.
The club boasts state-of-the-art sound systems and dazzling lighting that create an exhilarating ambiance on the dance floor. Talented DJs spin a variety of music genres, from upbeat EDM to the latest chart-toppers, ensuring there's something for everyone's taste.
With its spacious layout and multiple bars, Arena Night Club also offers ample room to mingle, socialise, and enjoy drinks with friends or fellow party-goers.
Other Night Activities in Melaka
Chill by the Serene Melaka River at Reggae on the River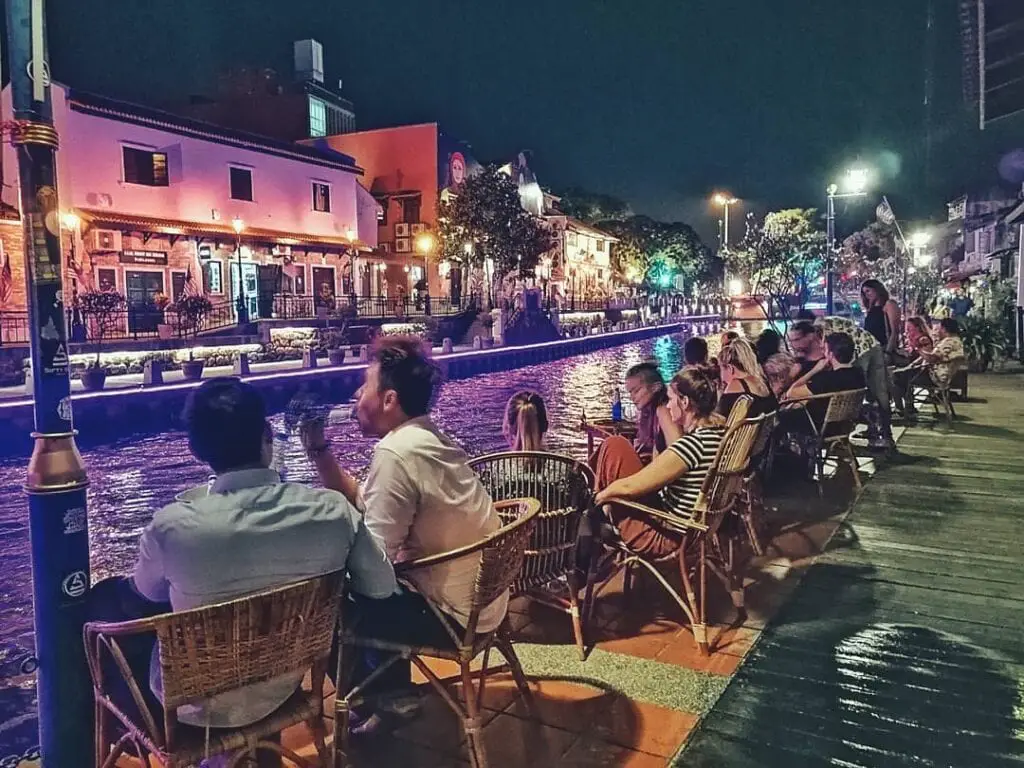 If noisy and pulsating atmospheres are not really your cup of tea as you prefer something more relaxing, then why not spend some time along the river. Reggae on the River, for one, is a unique establishment located along the scenic Melaka River that can offer you a peace of mind.
With its open-air seating and a clear view of the flowing river, this cozy bar is the perfect setting to unwind and enjoy the serenity of the surroundings.
Here, you can sip on refreshing drinks while listening to a blend of reggae tunes until midnight–ladies, on the other hand, can enjoy free cocktails every Wednesday and Thursday.
Reggae on the River also offers several selections of mouth-watering snacks, so don't worry about getting your stomach rumbling!
When it comes to unwinding and indulging in some relaxation during the night in Melaka, going for a massage is a perfect choice. Whether you opt for a traditional massage, a Thai massage, or a foot reflexology session, you can expect to be pampered in a serene environment. The calming music, soothing scents, and skilled hands of the therapists will melt away any stress or tension you may have.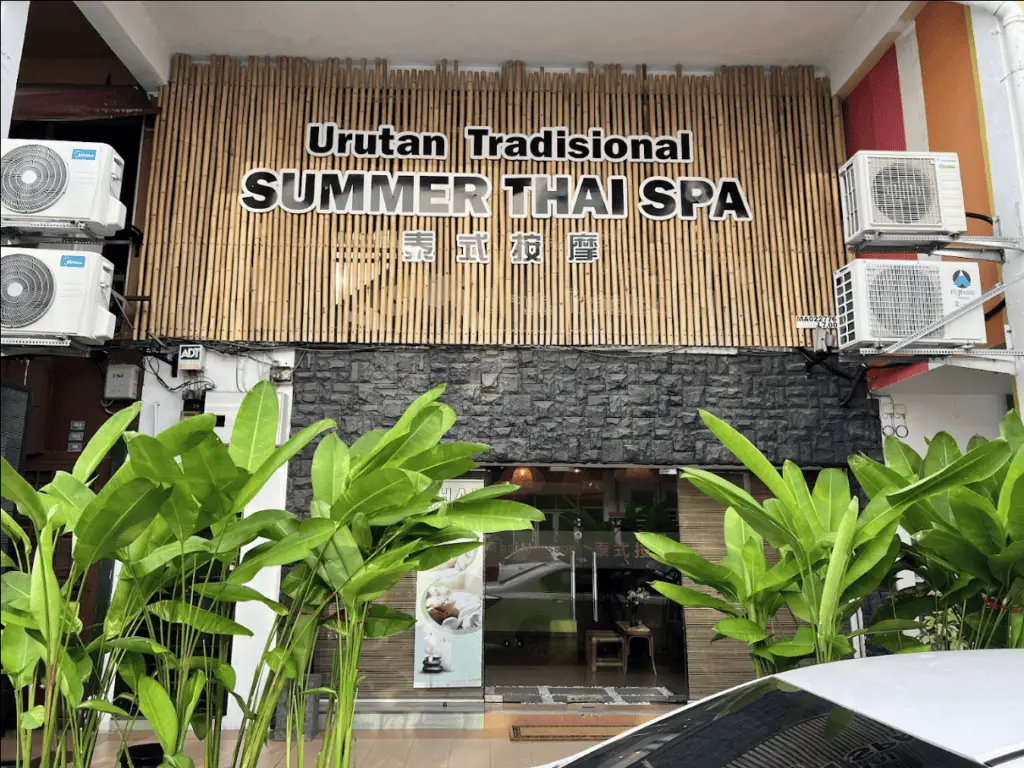 Thankfully, Melaka boasts a great number of spas and massage centres that you can choose from. Summer Thai Massage Malacca, for instance, has some of the best Thai masseuse in town–their talents in soothing your muscles along with the calming ambience will surely cure your week-long stress!
If you prefer an hour of foot reflexology, then go ahead and schedule an appointment at Feel Young Foot Reflexology. Here, your tired feet will be pampered by the skills of veteran masseuses who have been in the field for decades.
Melaka is definitely a must visit destination for nocturnals out there. Whether you're looking to spend the night trying out different local delicacies at the night markets, dancing all night long or sipping a cocktail or two by the quaint river, the historical town will never disappoint you.