Greetings to all flower enthusiasts and nature lovers! Embark with us today on an enthralling expedition to unveil Malaysia's concealed treasures – its captivating flower gardens. Envision a kaleidoscope of hues, the air filled with delightful fragrances, and an atmosphere so tranquil it transports you to a botanical haven.
Come along as we delve into Malaysia's premier flower gardens, where families can craft enduring memories amid the blooming beauty.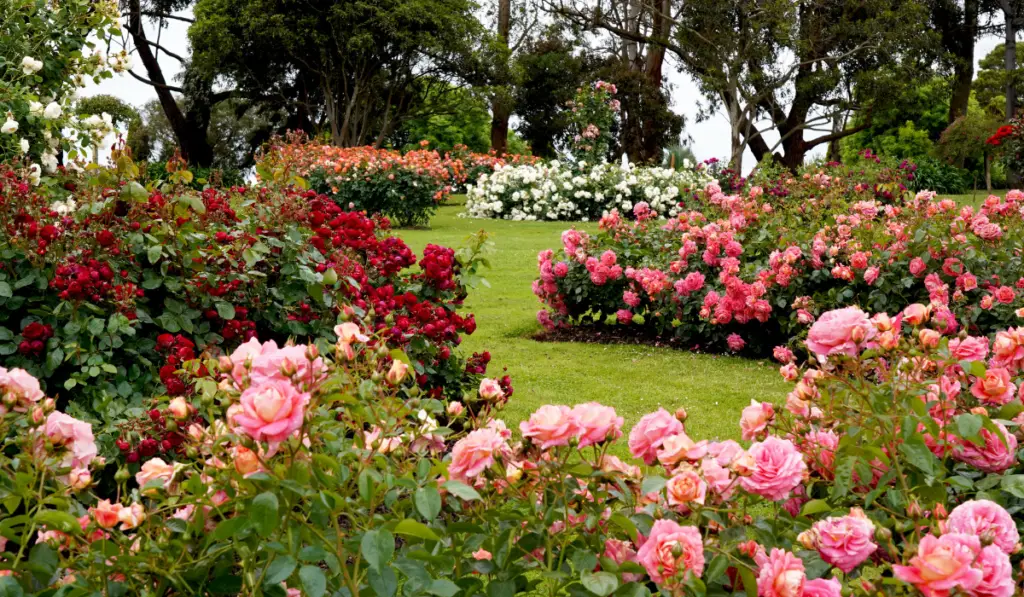 Immerse yourself in the vibrant colors and sweet scents of these hidden gems. Malaysia's top flower gardens offer a serene escape, creating an idyllic backdrop for cherished family moments. Let the blossoms be the canvas for unforgettable experiences as we traverse these botanical paradises, leaving you enchanted and connected with nature's splendor.
Kuala Lumpur Orchid Garden
Let's kick off our floral adventure by heading to the heart of Malaysia – the stunning city of Kuala Lumpur. Nestled within this bustling metropolis is the Kuala Lumpur Orchid Garden, a haven for orchid admirers.
As you enter, prepare to be mesmerized by the kaleidoscope of orchids, each displaying its unique charm and beauty. Stroll through the meticulously landscaped paths, and don't forget to capture those precious family moments amid the vibrant blooms.
Our next stop takes us to the breathtaking Penang Botanic Gardens, where a tapestry of colors awaits. Imagine wandering through a sea of flowers – from hibiscus, the national flower of Malaysia, to exotic orchids and rare species.
The Penang Botanic Gardens boasts an extensive collection that will captivate the entire family. Engage the kids with fun facts about the different blooms, making it an educational experience wrapped in natural beauty.
The Kepong Botanic Gardens in Malaysia stands as a vibrant center for the diverse flora of the region, emphasizing both the display and conservation of native plants. Beyond its lush landscapes, the garden serves as a dynamic hub for research in botany, horticulture, and landscaping.
Through the systematic collection and cultivation of plants from the wild, it not only offers a visually appealing showcase but also contributes significantly to ex-situ conservation efforts.
The garden's commitment extends to education, playing a pivotal role in horticulture and landscaping studies, and actively fostering research and development in these fields. In essence, the Kepong Botanic Gardens emerges as a holistic institution, blending the beauty of nature with a profound dedication to advancing knowledge in plant sciences.
For a truly immersive experience, head to the Cameron Highlands, where the Cameron Lavender Garden beckons. Nestled amidst the cool mountain air, this garden transports you to the charming landscapes of Europe.
Allow the family to wander through lavender fields, snap photos against the picturesque backdrop, and indulge in the heavenly aroma of blooming lavender. It's a sensory experience that appeals to both young and old.
Langkawi Botanical Garden
Our next destination takes us to the Langkawi Botanical Garden, situated on the picturesque Langkawi archipelago. Here, amidst the tropical wonders, you'll encounter an incredible variety of flora unique to this region. The garden showcases the rich biodiversity of Malaysia, making it an ideal spot for family exploration. Engage in a scavenger hunt with the kids, encouraging them to identify different plant species while reveling in the natural splendor.
As we venture further into the world of Malaysia's natural treasures, a visit to the Penang Butterfly Farm is a must. Though not exclusively a flower garden, this sanctuary boasts a riot of colors with vibrant butterflies fluttering around lush vegetation.
It's a surreal experience for both kids and adults alike, providing an up-close encounter with nature's delicate winged wonders.
Putrajaya Floria Festival
Our final destination is the Putrajaya Floria Festival, an annual event celebrating the beauty of flowers and landscape architecture.
This festival transforms Putrajaya into a floral wonderland, showcasing not only local blooms but also international floral exhibits. It's a fantastic opportunity to expose the family to the global language of flowers while witnessing the artistic expression of landscape design.
Tips for a Memorable Floral Expedition:
Pack Essentials:

 Bring along a camera, sunscreen, hats, and comfortable walking shoes for a day filled with exploration.

Educational Fun:

 Create a mini-botany lesson for the kids, helping them learn about different flowers and their significance in Malaysian culture.

Picnic Delight:

 Many of these gardens offer tranquil spots perfect for a family picnic. Pack some snacks and enjoy a meal surrounded by nature's beauty.

Check Seasonal Blooms:

 Different flowers bloom at various times of the year. Plan your visit based on the seasonal highlights of each garden.

Respect Nature:

 Remind the family to be respectful of the natural surroundings. Avoid picking flowers, and stay on designated paths to preserve the beauty for future visitors.
As we conclude our tour of Malaysia's captivating flower gardens, don't overlook the opportunity to extend the floral enchantment. Malaysia boasts a variety of exquisite floral shops, presenting the chance to bring a slice of botanical beauty into your home.
From local flower markets to specialized boutiques in bustling cities like Kuala Lumpur or Penang, these establishments offer an impressive selection of fresh blooms – from exotic orchids to locally nurtured roses.
Elevate your living space with a thoughtfully arranged bouquet or a potted plant, ensuring that the allure of Malaysia's natural splendor continues to blossom long after your family adventure amid the vibrant blossoms.
In conclusion, Malaysia's enchanting flower gardens offer not only a visual feast but also an opportunity to connect with nature and create lasting family memories. From the vibrant orchids of Kuala Lumpur to the fragrant lavender fields of Cameron Highlands, each garden provides a unique experience.
So, gear up for a floral expedition that combines education, fun, and the beauty of Malaysia's natural heritage – because sometimes, the best family adventures are the ones that bloom naturally.