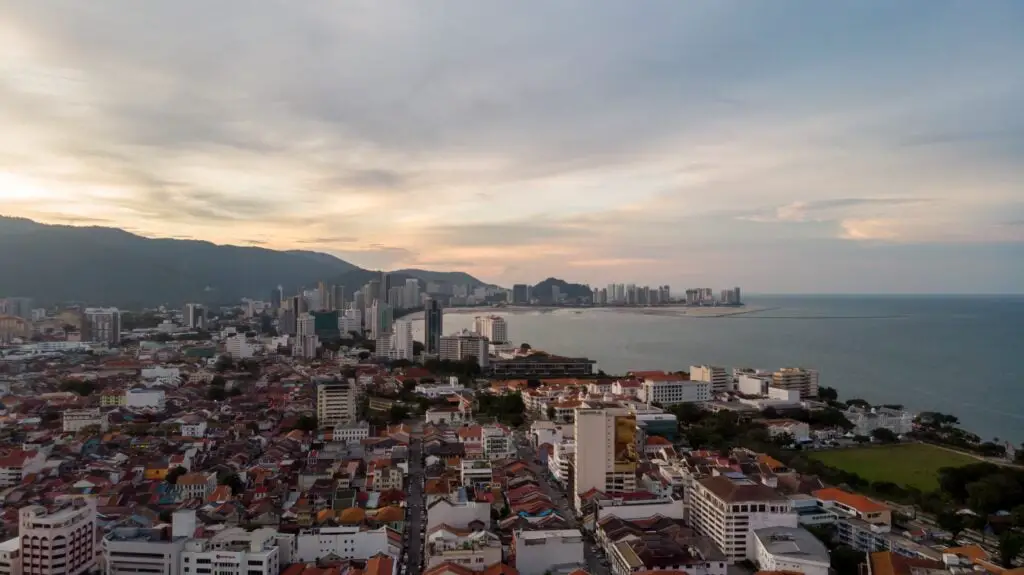 Penang is home to some of the most beautiful beaches in the country apart from its food that is worth hunting for on your gastronomic adventures. From the rushing of waves to the soft, white sand, Penang's beaches offer a breathtaking view of the sea. 
We have compiled a list of the best beaches in Penang that you should visit – whether you're looking for a relaxing day by the sea or an adventure-filled vacation, you are sure to find any one of them to be a peaceful retreat from the hustle and bustle of the city!
Top 11 Most Beautiful Beaches in Penang to Visit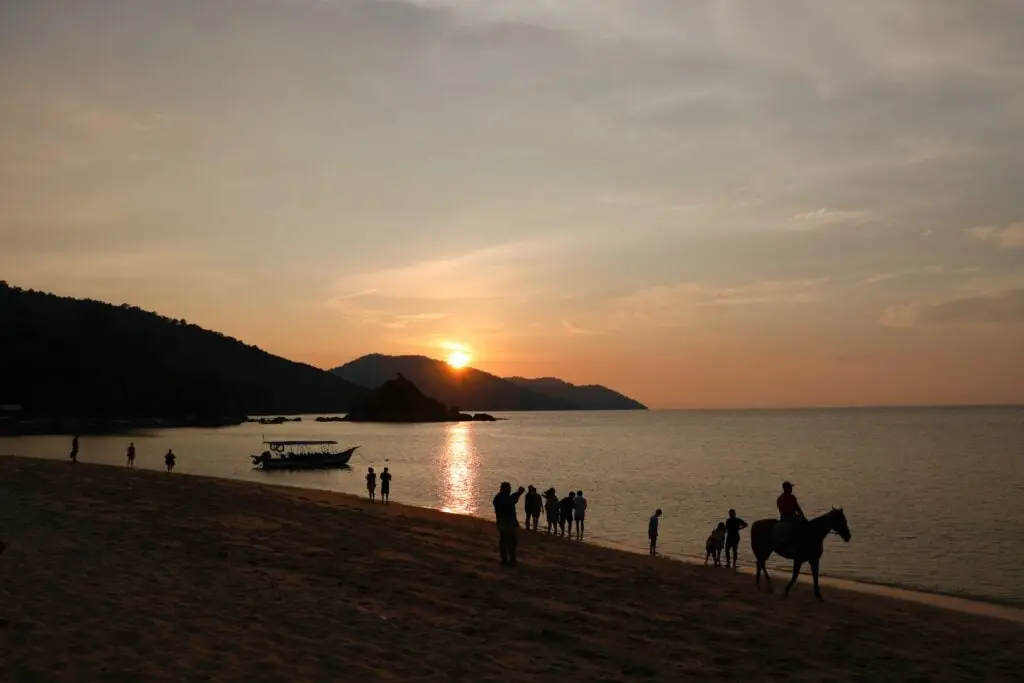 From parasailing to jet skiing, there's something for everyone here – some would say your visit to Penang is deemed incomplete without checking in at this beach! You can also check out the Batu Ferringhi night market while you're in the area.
Batu Ferringhi is one of the most popular beaches in Penang, and for good reason. This beach boasts clear seawater, soft sand, and plenty of activities for visitors to enjoy.
Teluk Bahang Beach is perfect for families with young children, as the waters are shallow and safe for swimming. Children will also love the soft sand for digging and building sandcastles, while adults will enjoy the peace and privacy this place offers despite the beach's popularity.
There are some stalls selling food and drinks if you ever need something to munch on or quench your thirst while you appreciate nature here.
Tanjung Bungah Beach in Penang is a picturesque and spacious beach located along the northern coast of Penang Island, between Batu Ferringhi and Tanjung Tokong.
This beach is a popular destination for both locals and tourists due to its stunning views, clear waters, and soft white sand. Many people come here for a picnic sesh under shady trees while enjoying the sea breeze and view.
Also known as Long Sand Beach, Pasir Panjang Beach offers a long stretch of white sandy beach that is located on the southwestern coast of Penang.
You will appreciate the calm and serenity of this place – locals and tourists alike drop by this beach to spend a relaxing time taking in the smell of the sea and lovely views, plus this beach is perfect for those looking to relax and soak up the sun.
Pantai Kerachut is a secluded beach located within the Penang National Park in Teluk Bahang, surrounded by dense forest and boasting crystal-clear waters. You will need to do some hiking to get here though but this beach's scenery is worth the sweat when you finally reach the destination. 
The Meromictic Lake can be found here, which is a special formation whereby the lake is made up of fresh water and seawater combined. Another notable highlight here would be the turtle sanctuary at Turtle Conservation and Information Center to see the turtles in their natural habitat, so do drop by!
While you're at Kerachut Beach, you might want to check out the neighbouring Teluk Kampi Beach as well since it's just located a short distance away.
This spot serves as a great camping ground for avid campers overlooking the beautiful sea waters. Visitors can also hike to the nearby Teluk Kampi waterfall for a refreshing dip.
Located in the Penang National Park, Monkey Beach is a popular spot for those looking to escape the crowds. Also known as Teluk Duyung or Muka Head, the beach is only accessible by boat or hiking through the jungle, adding to its secluded charm. A highlight here would be the interestingly shaped rocks on the beach.
The origin of the beach's name derives from the long-tailed macaques that live in the surrounding trees, and visitors can often spot them playing on the sand. While the monkeys' presence makes for an interesting visit, be sure to keep a good watch over your belongings here.
Moonlight Bay is a secluded beach located in Batu Ferringhi that is great for romantic walks by the coastline. You can enjoy a wonderful view of the sunset here, though swimming isn't recommended due to the less clean state of the seawater.
It is recommended not to visit the beach on an empty stomach as you won't be able to find any food and drink stalls here.
Situated next to Moonlight Bay is Miami Beach – this beach is a hidden gem that offers a unique experience for beachgoers. Located in Batu Ferringhi, this beach is known for its laid-back vibe and unspoiled beauty.
Unlike other popular beaches in Penang, Miami Beach is not crowded and is perfect for those who want to relax and soak up the sun in peace.
One of the lesser-known beaches in Penang, Dermaga Teluk Kumbar at Teluk Kumbar offers a scenic retreat for those seeking a hidden beach spot to watch the sunrise and sunset with plenty of privacy.
Marked by a long jetty, it is a great place to chill and unwind in tranquillity, and have a fishing sesh as well. As this is at a Malay fishing village, you will be able to spot the local fishermen working on their catch of the day if you drop by early morning.
If you can't get enough of the hidden beaches in Penang, why not escape to this gem of a beach called Pantai Esen? Here you will discover an unspoiled stretch of sandy coastline that comes with stunning views, granting visitors a laid-back vibe.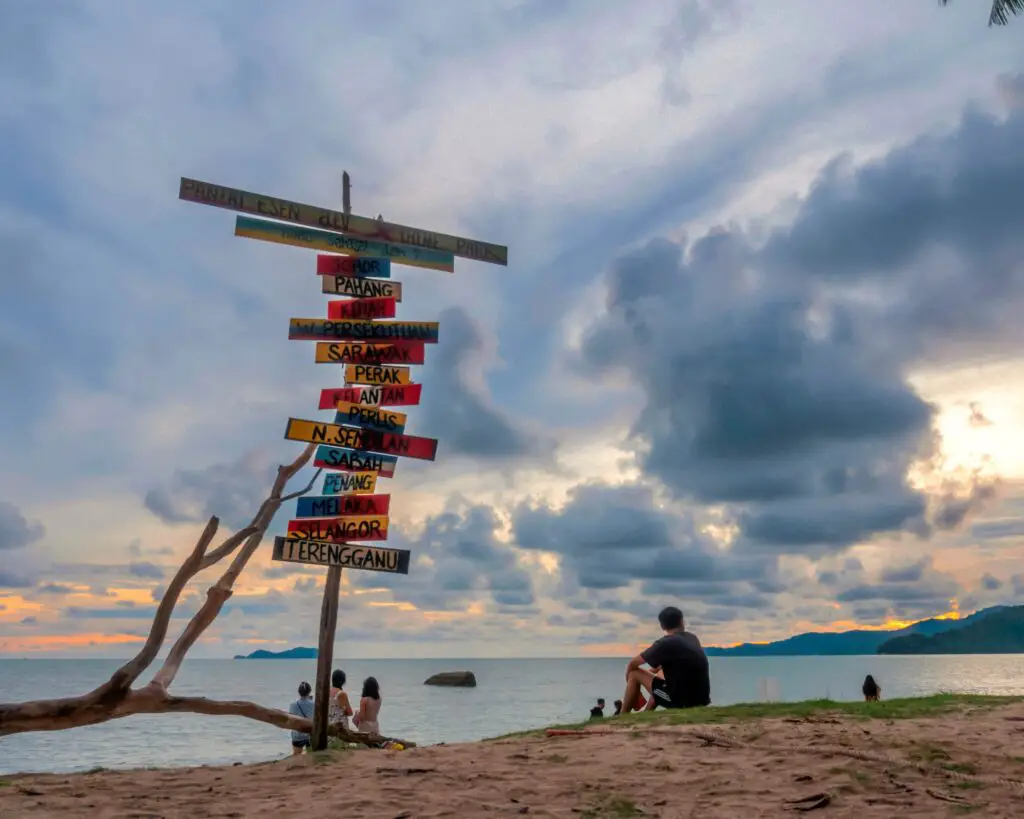 There is also an ATV Park nearby where you can go for a fun ATV (all-terrain vehicle) ride, making Pantai Esen a one-of-a-kind beach-venture worth exploring!
Locate all the 11 Beaches in Penang on Google Maps
Hotel Near Beach in Penang
Shangri-La's Golden Sands Penang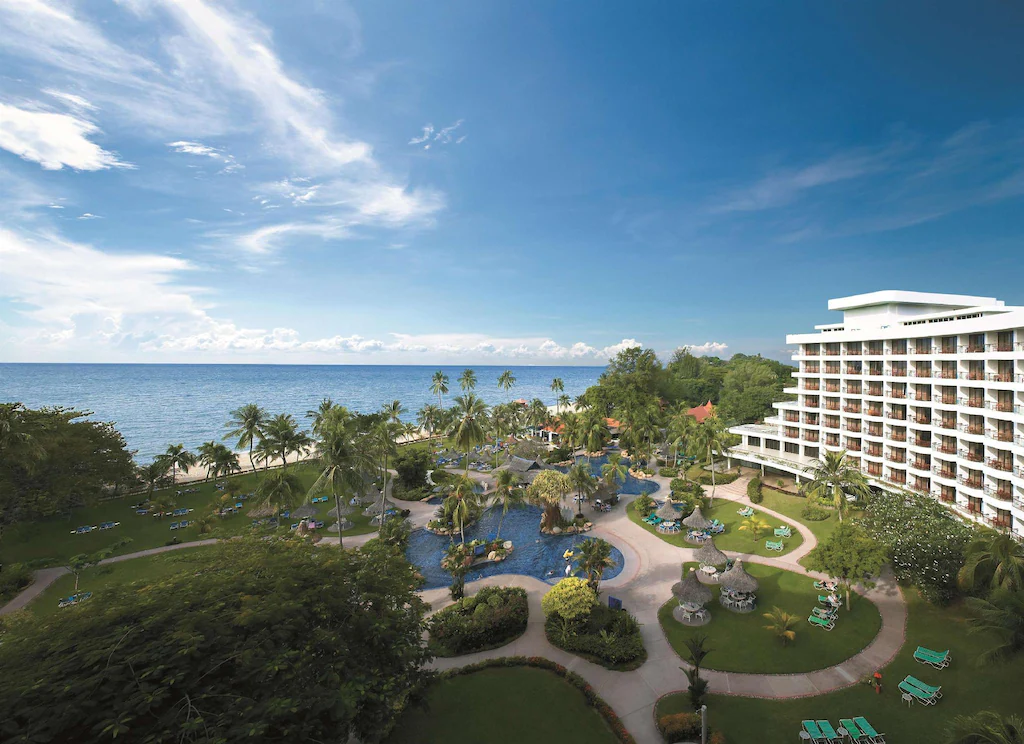 Shangri-La's Golden Sands is a luxurious beachfront resort located in Batu Ferringhi, offering guests a perfect blend of modern amenities and traditional Malaysian charm. It is close to Moonlight Bay and Batu Ferringghi Beach.
The resort features a private beach, lush tropical gardens, and stunning views of the Andaman Sea. The rooms are spacious and elegantly designed, with many offering views of the sea or gardens. As one of the long-standing hotels in Penang, you will be in for a relaxing staycation at Rasa Sayang!
Want to stay somewhere with a more lively atmosphere yet remain close to the beach? Hard Rock Hotel Penang might be the perfect fit! 
Hard Rock Hotel Penang is a unique and vibrant beachfront hotel located in Batu Ferringhi, offering guests a one-of-a-kind rock and roll experience. The hotel features a private beach, a 26,000 square feet outdoor pool, and luxurious poolside cabanas.
The hotel also features several dining options, including a Hard Rock Cafe serving American classics and a poolside bar serving refreshing cocktails. At Hard Rock Hotel, you will be able to access Batu Ferringhi Beach and Teluk Bahang Beach with ease.
Hompton By The Beach Penang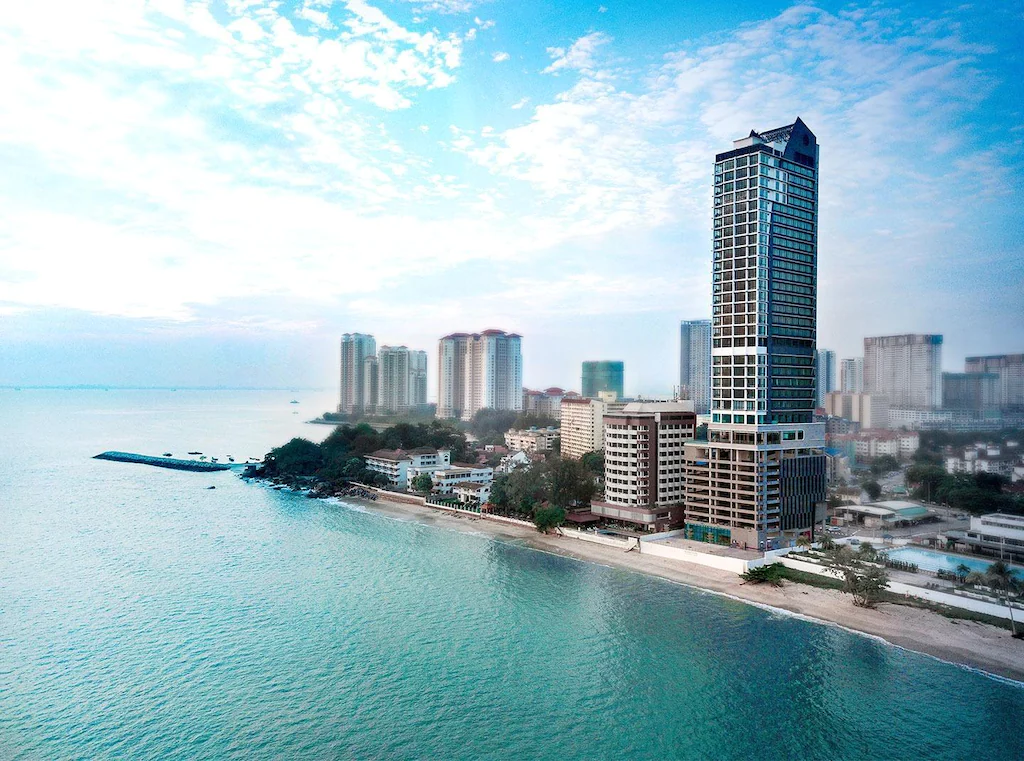 One of the newer hotels in Penang, Hompton By The Beach Penang is another great option for those looking for a more affordable stay near the beach. Nestled in Tanjung Tokong, this 4-star hotel offers easy access to the seafront and is near Tanjung Bungah Beach.
The hotel's rooms and suites are spacious and well-appointed, with modern amenities such as flat-screen TVs, free Wi-Fi, and private balconies with sea views. Guests can enjoy a variety of activities at the hotel, such as swimming in the pool, relaxing on the beach, or taking a stroll along the promenade. The hotel also offers a variety of water sports, including kayaking and paddleboarding.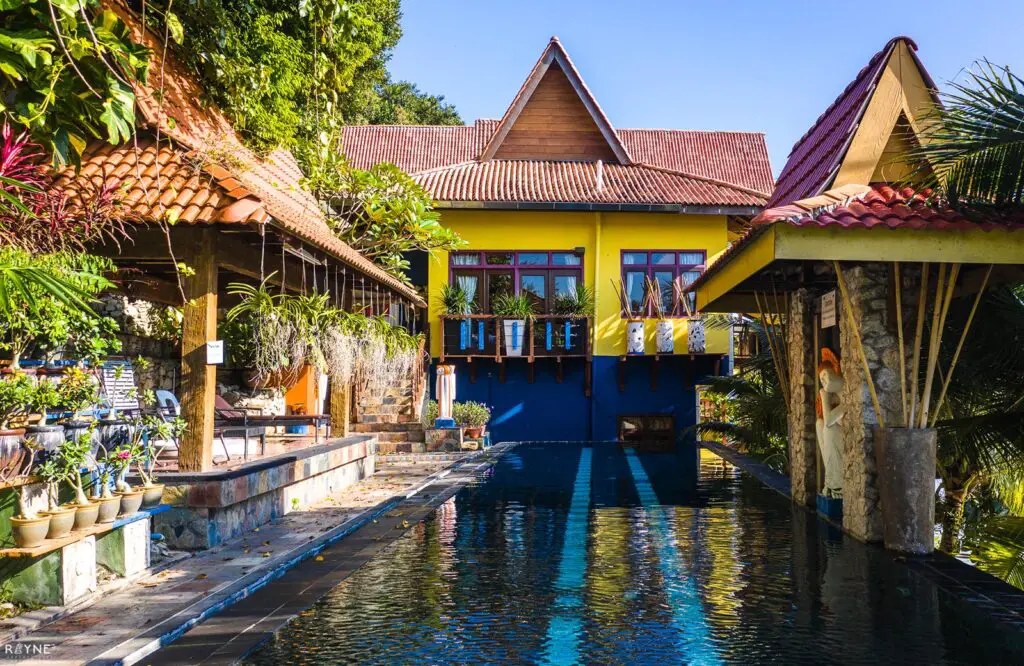 Lost Paradise Resort is a charming and rustic beachfront hotel located in Batu Ferringhi, offering guests a peaceful and relaxing stay near the beach. The hotel's rooms and suites are spacious and tastefully decorated in a traditional Malaysian style, with wooden furnishings and local artwork. Service here is also excellent.
If you plan to go to beaches like Batu Ferringghi, Tanjung Bungah Beach, Miami Beach, Moonlight Bay and those at Teluk Bahang area, this hotel could be a great accommodation for you. Beaches aside, the Penang Floating Mosque is just a 9-minute walk away if you wish to check out this first mosque in Malaysia that is built on the sea.
With its beautiful location, traditional decor, and top-notch service, the hotel is sure to provide guests with a unique and enjoyable experience.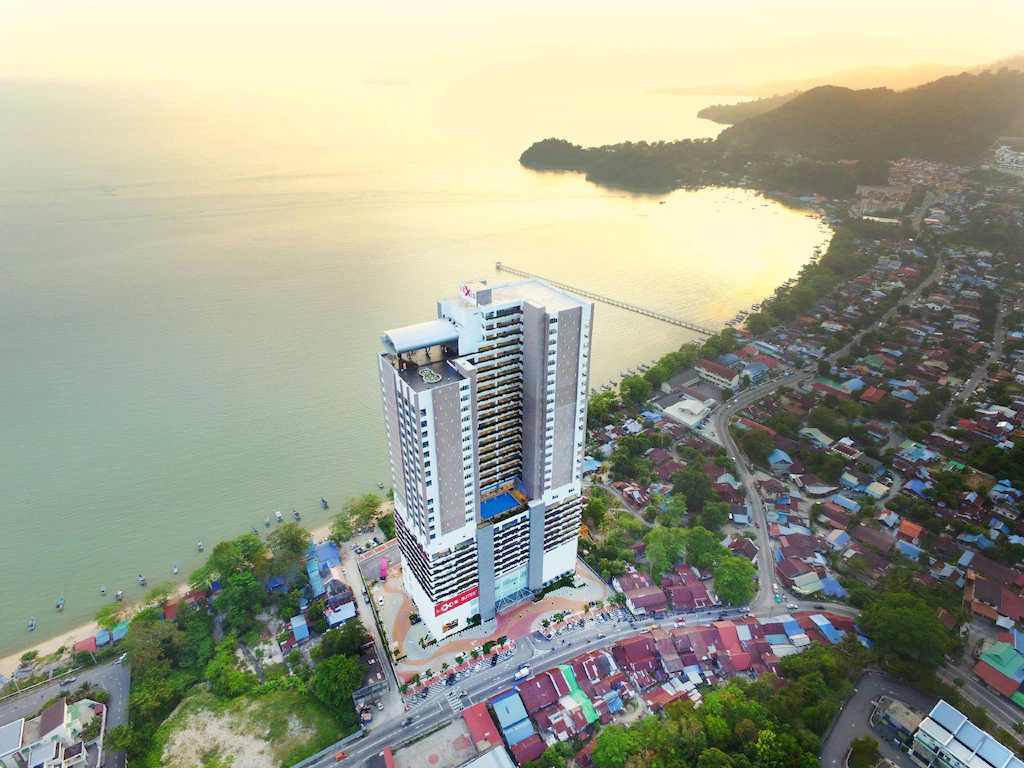 If you are looking to stay on the southern side of Penang, Lexis Suites Penang is an upscale, modern beachfront hotel located in Teluk Kumbar, offering guests a cosy stay near several beaches, including Pantai Esen and Dermaga Teluk Kumbar.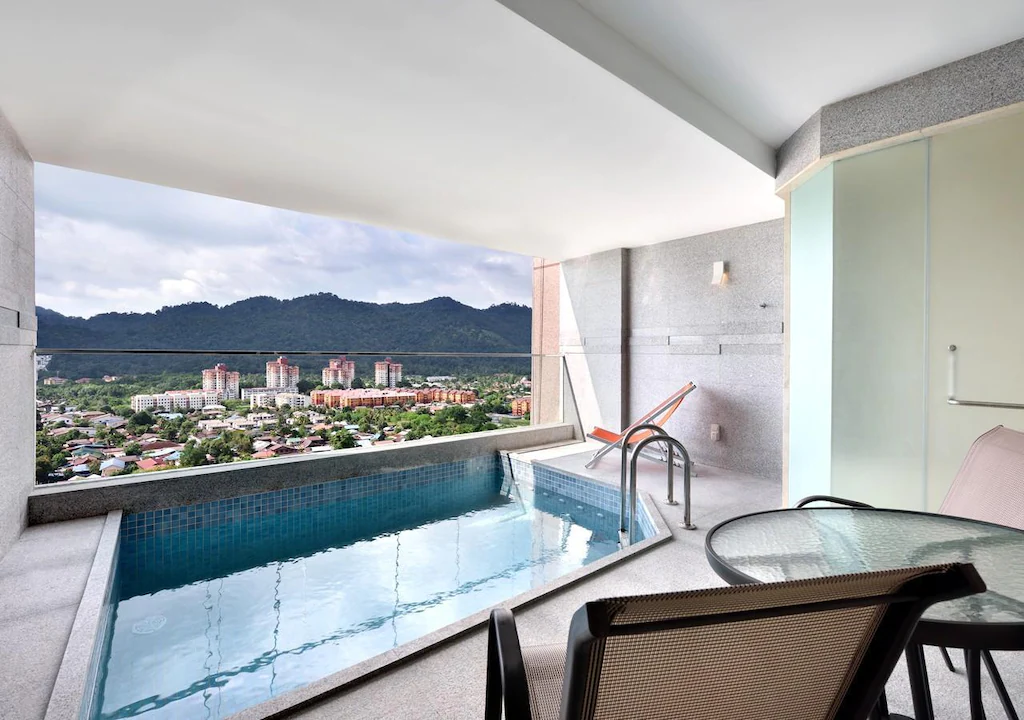 You will appreciate the bright rooms that feature floor-to-ceiling windows, and balconies with private plunge pools and steam rooms.
The hotel also provides access to a private beach, an infinity pool, and a rooftop bar with stunning views of the sea. Lexis Suites is just 5km away from the Penang International Airport, which is convenient for travellers by flight.
Beaches Near George Town Penang
Thinking of going to beaches near Georgetown, the capital city of Penang? Even though Georgetown does not have beaches that you can visit right in the area, these are some of the top beaches near Georgetown Penang (they are relatively closer to Georgetown compared to other beaches in the list):
Batu Feringghi Beach
Tanjung Bungah Beach
Moonlight Bay
Miami Beach
When it comes to choosing the best beach in Penang to visit, it ultimately depends on your preferences. From popular tourist spots like Batu Ferringhi to hidden gems like Teluk Kampi and Pantai Esen, there is something for everyone.
We highly recommend visiting all of Penang's beaches if you can for a relaxing and enjoyable experience. Hope you find our article helpful!