Penang is among the most popular holiday destinations for locals and tourists alike, and it's not surprising considering the Pearl of the Orient is filled with lots of yummy food gems and interesting historical and cultural attractions.
When planning a trip to this holiday paradise, accommodation is one of the top things you will be checking. And what if you are looking to relax best hotel in Penang with private pool? Which place of stay is good?
As there aren't that many hotels with private pools, so we curated a mix of villa options to the list so you can have more accommodation choices. We did the all research for you – check out our recommendations below!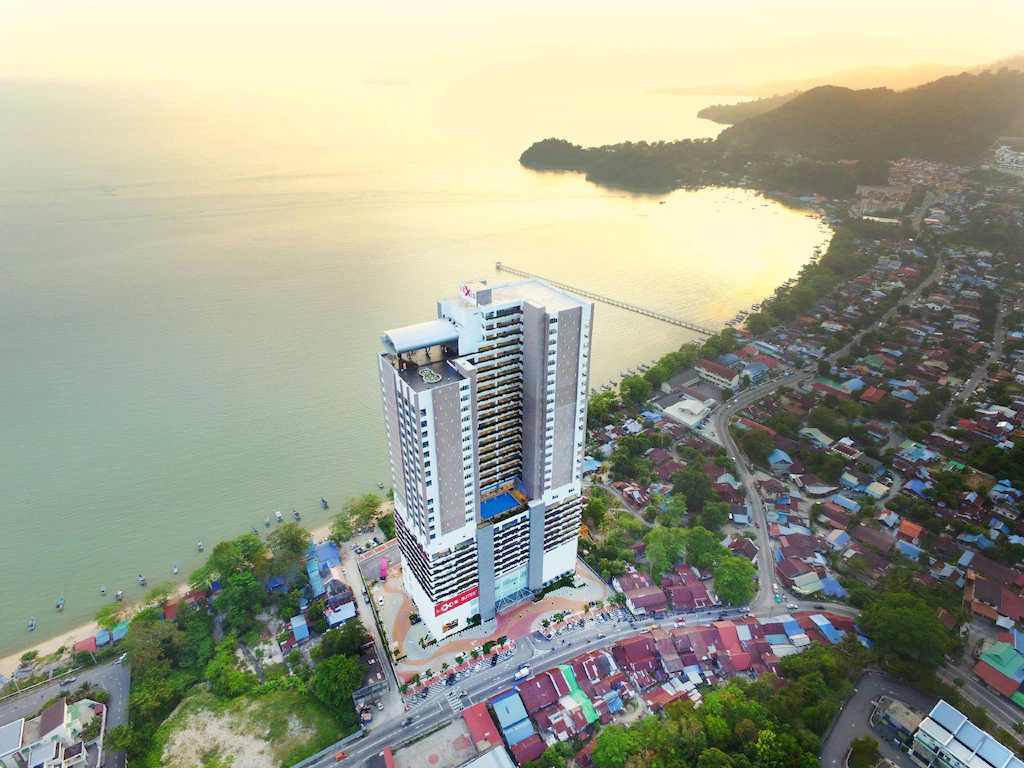 Lexis Suites Penang is an opulent 5-star hotel located in Teluk Kumbar, Bayan Lepas that boasts 222 spacious and lavishly appointed suites.
You can choose between the Premium Pool Suite or Executive Pool Suite, and each suite features its own private pool with a lovely seaside view from the balcony.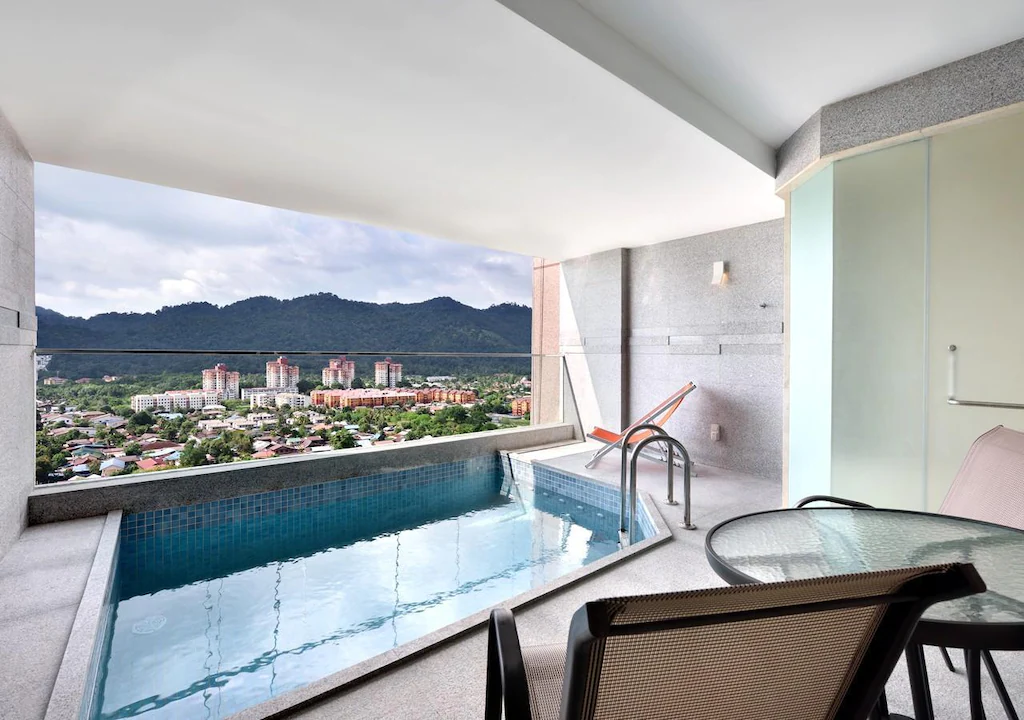 If you enjoy having bigger space and full sea view, then Premium Suite is for you, otherwise, Executive Suite works just fine with a slightly smaller space and partial sea view.
Lexis Hotel is perfect for travellers who want the best of luxurious and relaxing stays – despite being located all the way to the south of the island, we definitely love the place here!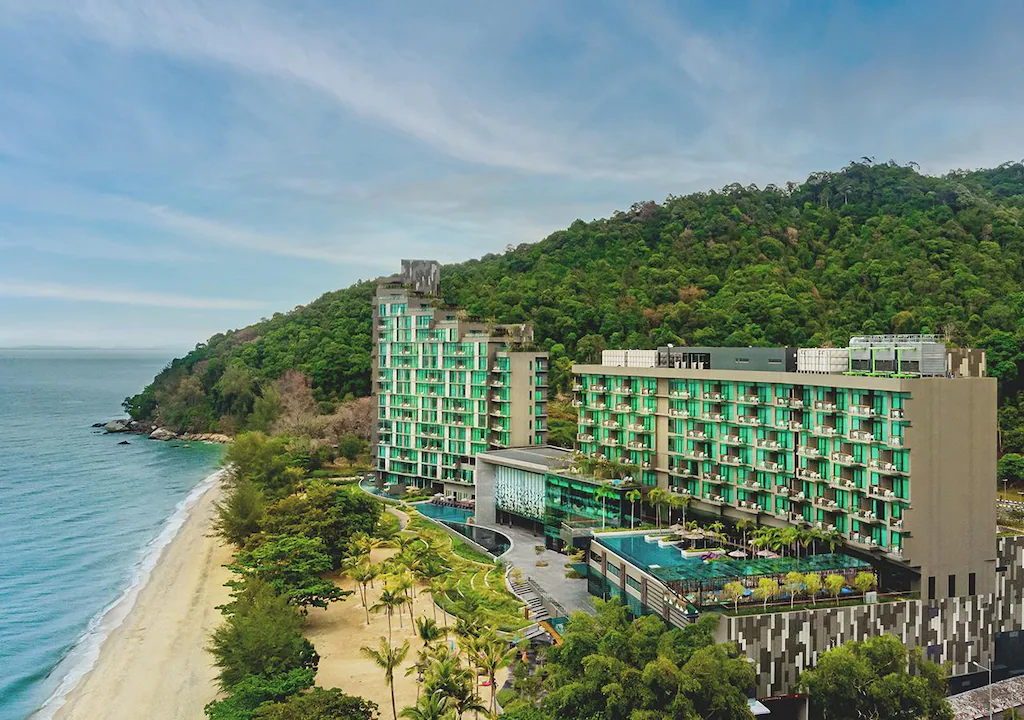 Angsana Teluk Bahang is an excellent choice for Penang accommodation with a private pool. This Peranakan-inspired space is a luxurious beachfront resort that offers 235 elegantly furnished rooms and suites with breathtaking views of the Andaman Sea.
Situated in Teluk Bahang which is miles away from the noisy city, The Angsana Penang is the perfect place to stay for guests who value privacy and exclusivity.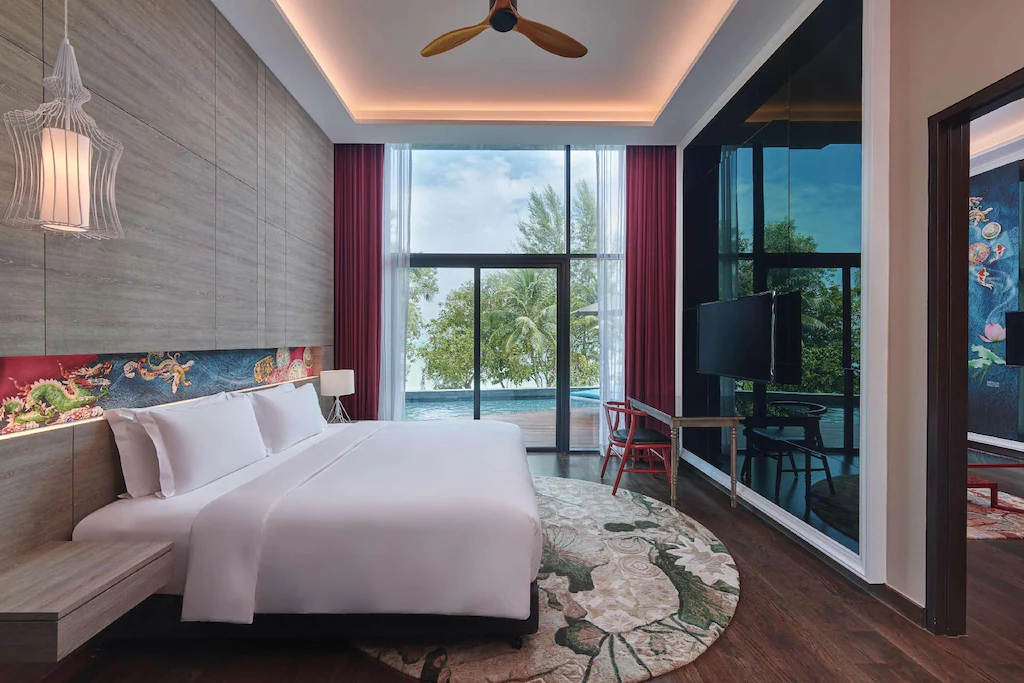 You will need to book the Angsana Two-Bedroom Pool Suite to get your own private pool or jacuzzi as not all rooms are offered such an amenity.
It comes with two bedrooms with access to the swimming pool facing the sea, and you get to chill on the plunge pool deck for some sun tanning action. They also offer an infinity pool but do check with their staff to see if your room comes with free access to that.
Hard Rock Hotel Penang is a stylish and modern hotel that offers a unique rock-star experience for its guests, making it one of the top Penang hotels in Batu Feringghi.
One of the oldest hotels around, it features 250 well-designed rooms and suites, each with its own comfortable room amenities including a private balcony with access to either views of the hills, the sea or the pool – your pick.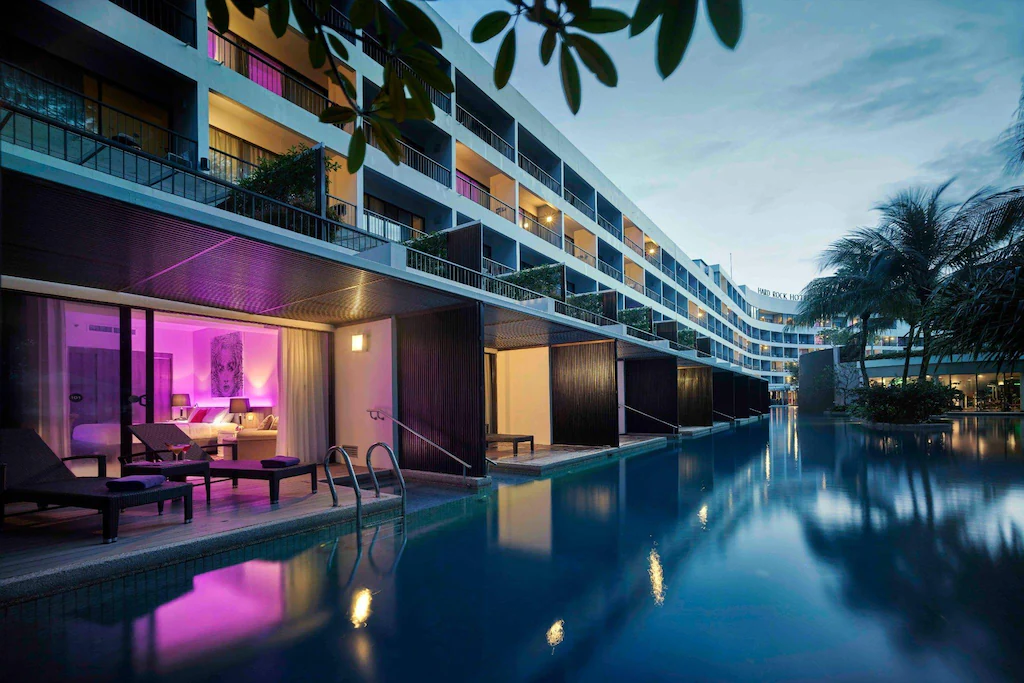 Do note that Hard Rock Hotel doesn't offer private swimming pools for each suite, but we still add this resort hotel to the list because of its 26,000 square feet free-form swimming pool which is the largest in northern Malaysia not to be missed!
Relax in any of their three swimming pools with some underwater music and use the water slides to add more fun factor to your swimming experience here!
Want a little bit of swimming privacy? You can have your private pool deck if you book their Lagoon Deluxe Suite to slip into the pool anytime or tan yourself on the sunbeds from your room.
Best Luxury Villas in Penang with Private Pool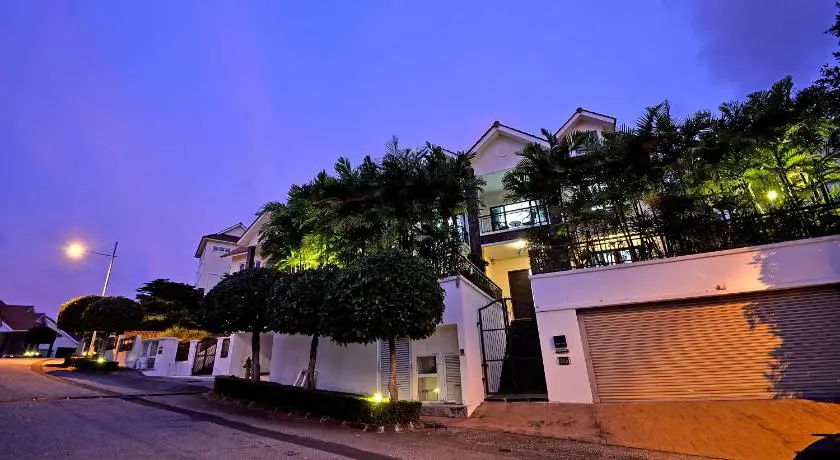 Hilltop Villa is one of the most recommended places to stay, and it's not surprising considering this abode boasts a luxurious and spacious villa that is perfect for families or groups of friends. Nestled on a hilltop in Teluk Bahang, you will be in for calming retreat here.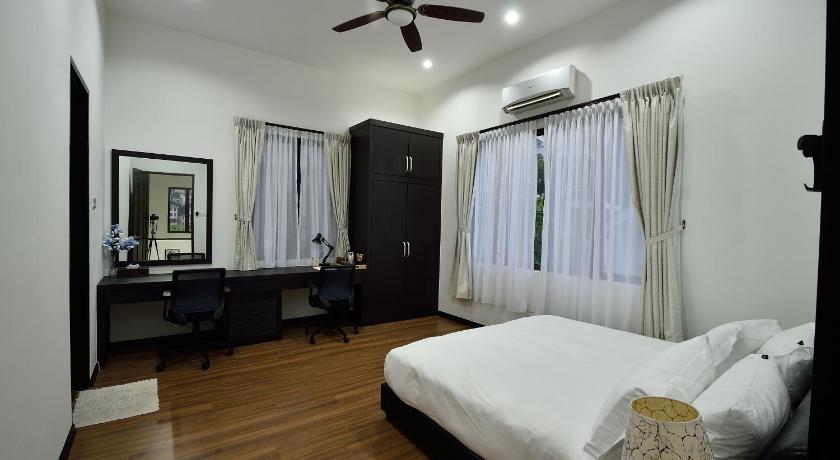 This well-furnished villa features three modern bedrooms, each with a double bed, a fully equipped kitchen, a comfortable living area with smart TV and nice sofa beds, and dining area.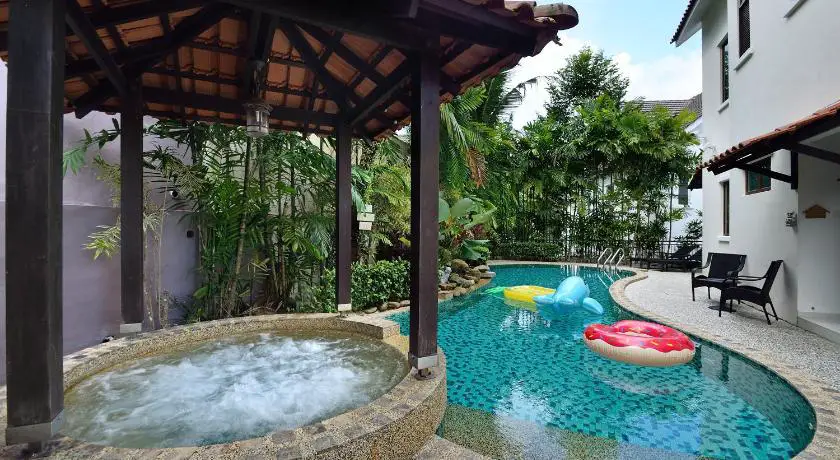 Not forgetting – you get to enjoy the big outdoor swimming pool and jacuzzi all to yourself! Hilltop Villa is an ideal choice for those who want to relax and unwind in a serene and peaceful environment.
IVC Villa 2 Luxury Bungalow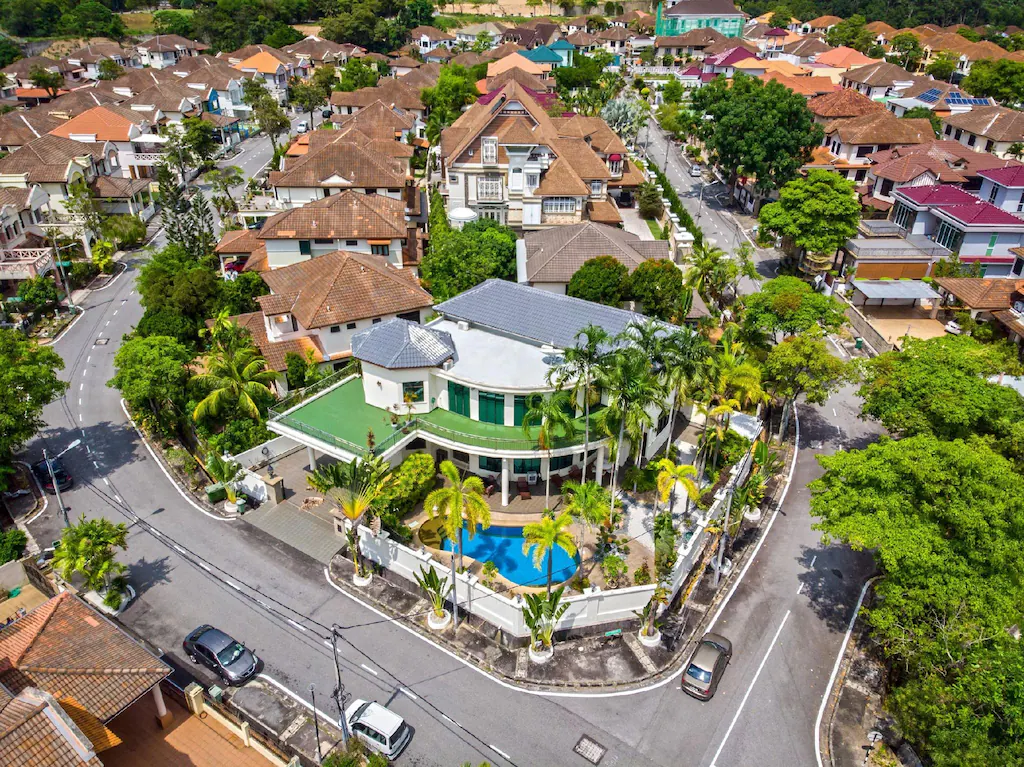 Finding for a balance between classic, posh furnishing and homey vibes when searching for the best place to stay with private pool in Penang that isn't a hotel? IVC Luxury Bungalow at Batu Feringghi may be the space you want.
Guests can enjoy the peace and tranquillity of their homestay as they savour the comforts of this tastefully furnished European-inspired bungalow, which offers four bedrooms enough to cater for a large group of at least 8 people. 
It has quite a large swimming pool for you to take a dip in. Another highlight would be the white grand piano in the living area, where you can play some merry tunes!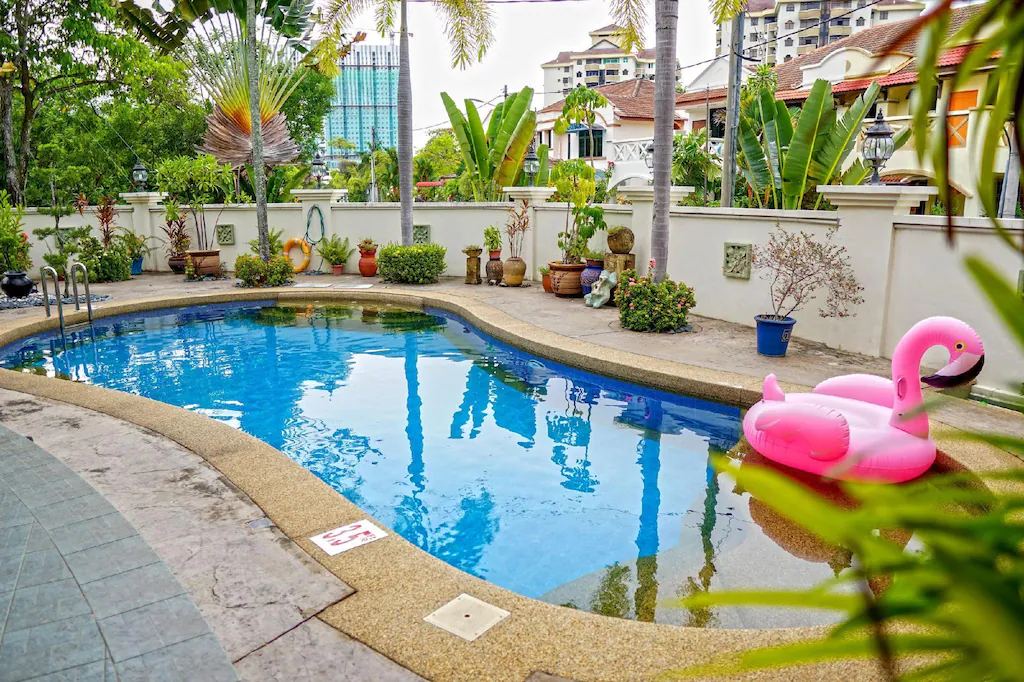 Whether you are looking for a family vacation or just have a bonding trip with friends, IVC Bungalow is a sound choice for a luxurious and private stay in Penang.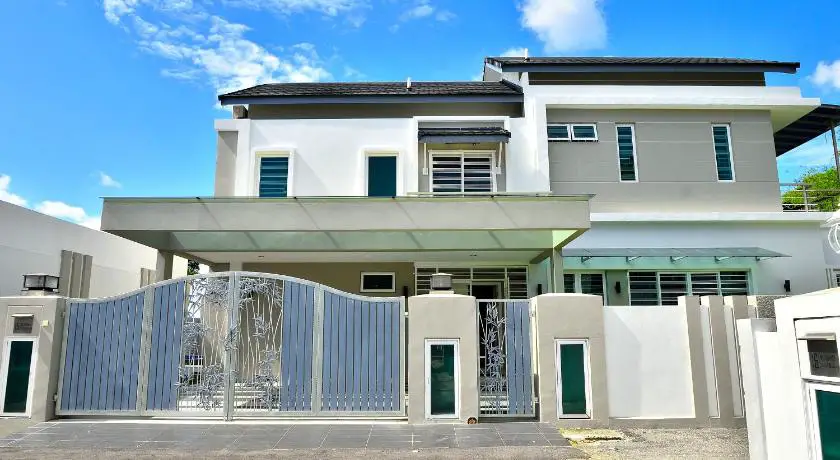 Violet Villa is a stylish and modern villa that offers a perfect blend of luxury and comfort. The villa features four modern yet cosy bedrooms, each with an en-suite bathroom. Like all homestay villas for vacation rentals, it offers spacious kitchen, living and dining areas.
We love how the bungalow homestay feels as if you are staying in a 5-star hotel – the furnishing, the cleanliness and the amenities are all tip-top.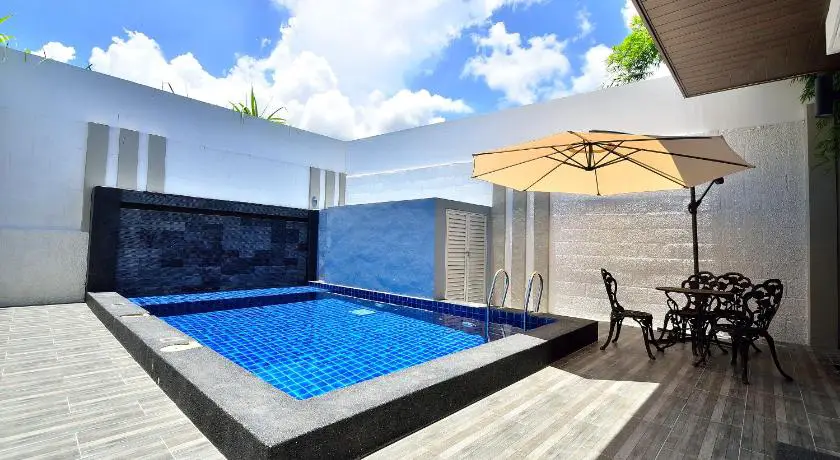 It has a decent-sized swimming pool, though the pool area could do with some greeneries to brighten up the space. Overall, Violet Luxury Villa is an excellent choice for those who want to enjoy a luxurious and comfortable stay in Penang, so definitely check this out!
That concludes our roundup of the best hotel in Penang with private pool! We hope you have a wonderful time staying in one of these places!