Malaysia is not only popular for its unique diversity, exceptional cuisines, grand shopping malls, and towering skyscrapers. Despite its small appearance on the world map, this country is also full of natural wonders which are more than capable of brightening up the days of nature lovers, especially snorkelling and scuba diving enthusiasts alike.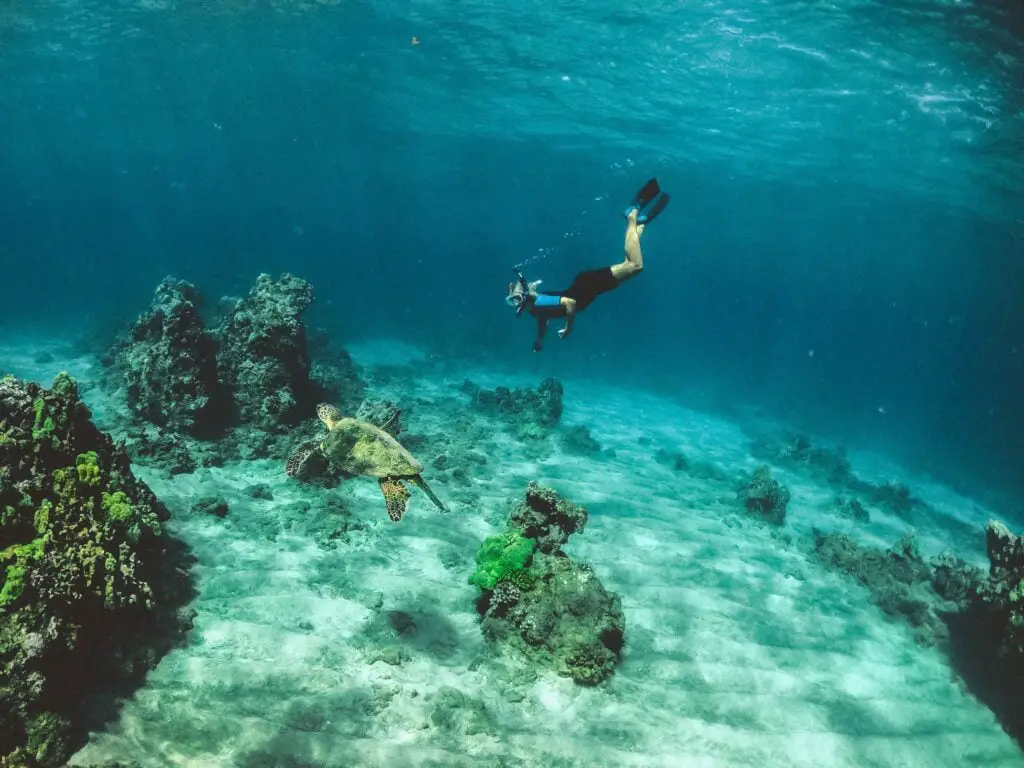 With a variety of islands and marine parks scattered throughout the country, there's no shortage of underwater adventures waiting to be explored. From the Perhentian Islands on the east coast to Semporna Island Park in Sabah, Malaysia's waters are home to an abundance of coral reefs, schools of tropical fish, and even larger sea creatures like sharks and manta rays. Here are some of our hand-picked spots best for snorkelling and scuba diving activities.
The Perhentian Islands is undoubtedly a true paradise for snorkelling enthusiasts–both beginners and experienced alike! Located in Terengganu, the Perhentian Islands are actually made up of two main islands, aptly named Perhentian Besar (Big Perhentian) and Perhentian Kecil (Small Perhentian).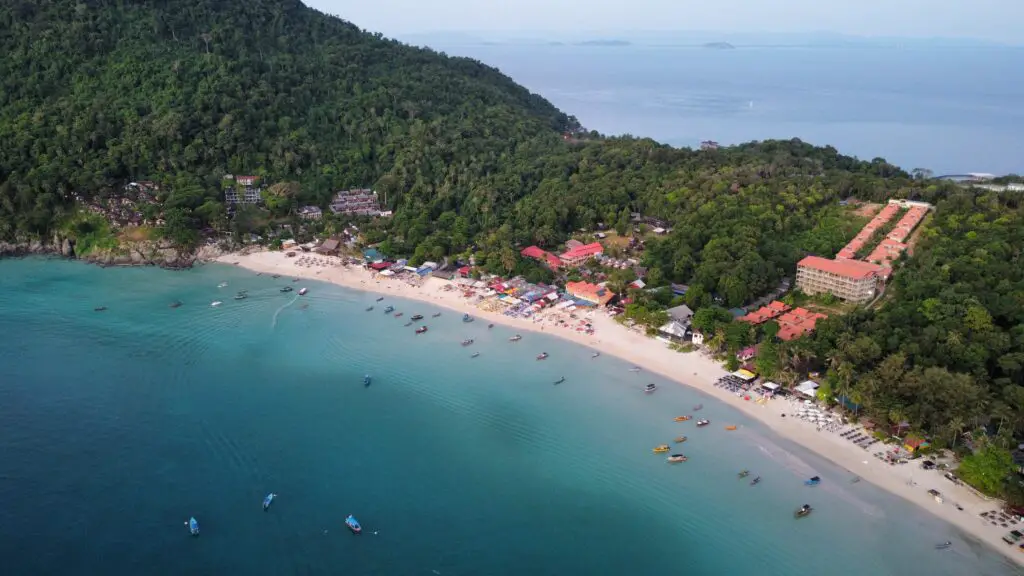 Though the names of these islands are rather simple, both of them can make a snorkeler's dream come true; they offer crystal-clear waters with an array of marine life, including the vibrant coloured clown fish, sea turtles, rays, and blacktip reef sharks.
Some of the popular snorkelling spots that your guide can take you to include Shark Point, Turtle Bay, and the Coral Garden where you can feast your eyes with dozens of colourful corals in their natural habitat
While Perhentian Besar is a great spot for families as it has a more serene and quiet ambiance, Perhentian Kecil is better suited for younger travellers or night owls who'd love to enjoy the vibrant nightlife on the sandy beach, complete with fire shows to keep you entertained. Apart from snorkelling, other activities on the islands include hiking, kayaking, and also scuba diving courses.
Whether you have an undying love for the vast ocean or you have just received your scuba diving license, a trip to Redang Island will never disappoint you. Another one of Terengganu's prized islands, Redang is a marine sanctuary, so you can expect to see the crystal clear waters teeming with an incredible variety of marine life–some you might have never seen up close before! 
There are at least seven diving spots around Redang Island that you should visit though required diving levels and experiences vary depending on each of these sites. The submerged reef of Chek Isa, for instance, is suitable for all levels. It starts at eight metres below the surface and goes down to twenty metres in depth.
This site is also where divers can witness great sightings of weird-looking bottom dwellers such as the false stonefish. While underwater photographers can explore Tanjung Cina Terjun which is the very home of leopard sharks, lionfish, stingrays, and porcupine fish, seasoned divers can dive in Tanjung Gua Kawah.
As for those who've been to the Perhentian Islands numerous times and would like a different sight of the South China Sea, then look no further than Rawa Island, Johor. Also known as the Maldives of Johor, this stunning island is owned by the Johor Sultanate so you can expect to find the entire area well-kept!
Though secluded, the island is best known for its green mother nature and turquoise seawater which is the main playground for all sorts of colourful reef fish species including rabbitfish, triggerfish, clownfish, stingrays, and angelfish. Giant clams and spectacular coral clusters can also be found throughout the waters surrounding the island.
Rawa Island is not only a great destination for avid snorkelers, but also for families to unwind away from the hustle and bustle of big cities. The island is home to several resorts and villas, offering a range of amenities and activities to keep you busy all day and night. Whether you feel like relaxing on the soft, sandy beaches while waiting for the sun to set on the orange horizon or taking a dip in the clear waters, Rawa Island has a little something for everyone.
If you've already tried snorkelling at the numerous spots found in Peninsula Malaysia, then why not prepare a trip slightly further to Mabul Island, Sabah, where you can take a glimpse into the underwater world like no other. Once you have your feet sink into the smooth grains of the sandy beach, you'll immediately feel as if you're travelling abroad or perhaps onto a whole new planet!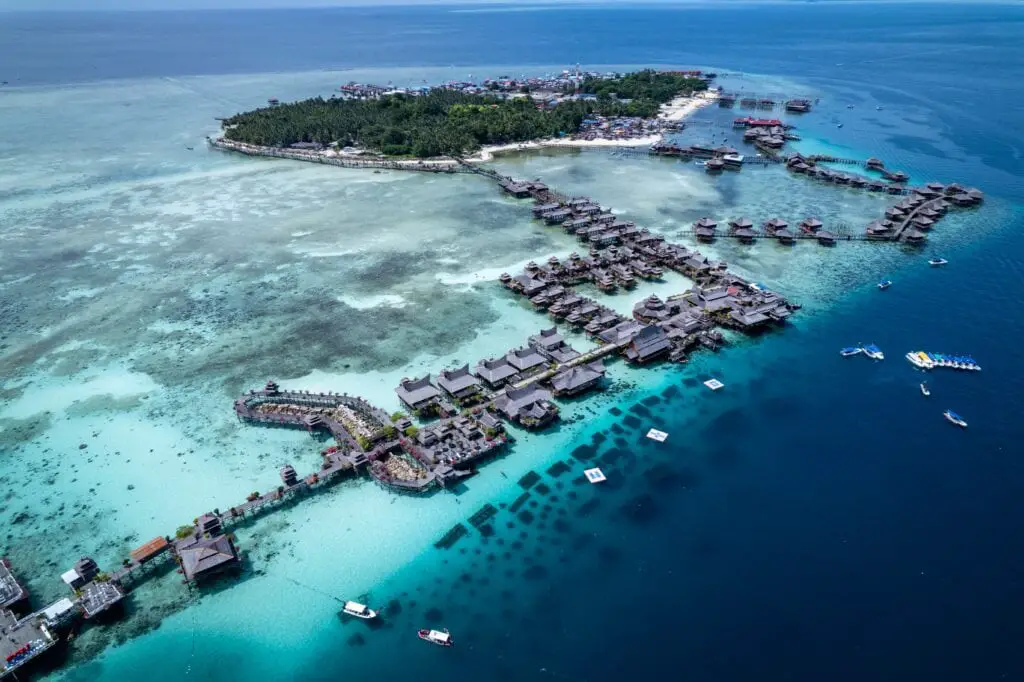 The waters around Mabul Island are so clear that they offer unparalleled visibility, allowing you to get acquainted with incredible species of marine life up close and in great detail. Apart from the pristine and colourful coral reefs, you might also get a chance to spot whale sharks and manta rays if you're in luck.
Other than snorkelling, travellers can also enjoy a wide range of other interesting activities on the island; kayaking and paddle boarding are two of the best ways for you to enjoy the island's natural beauty. Hiking and caving activities are also available near the island, both of which can provide you with an out-of-the-world experience.
If you're seeking for a unique and unforgettable diving trip, then you can never go wrong with Semporna Island Park. Situated off the east coast of Sabah, Semporna is also located within close proximity to the beautiful islands of Sipadan, Mabul, Kapalai, Mataking, Boheyan, and Mantabuan.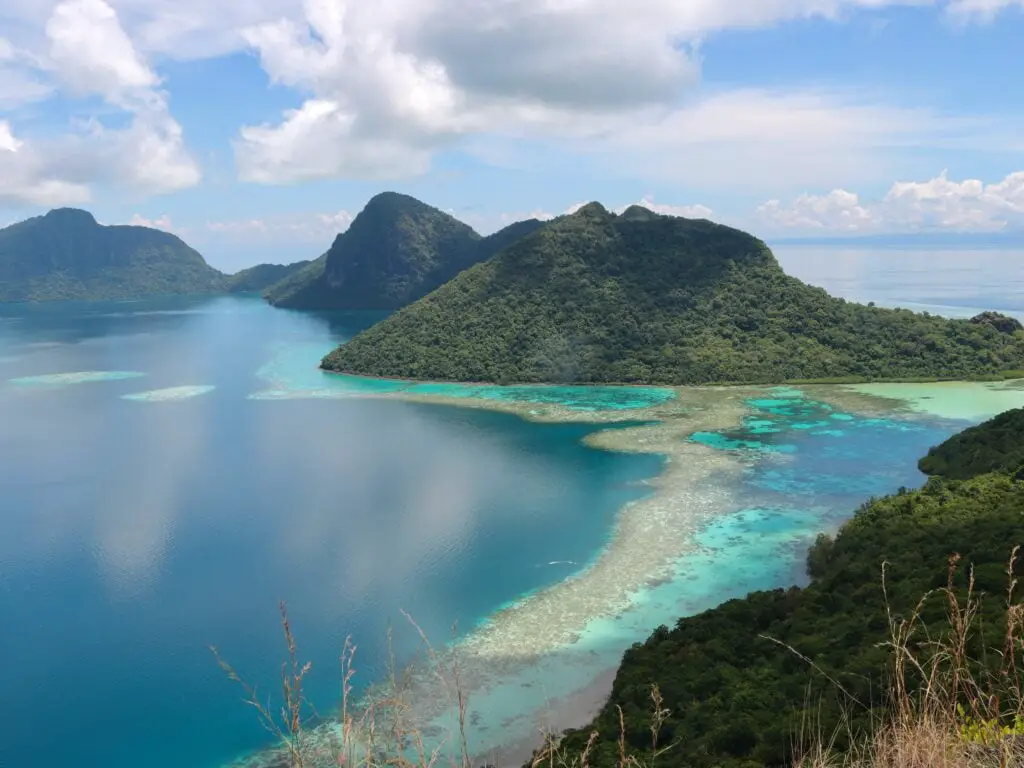 Apart from the island's extremely clear seawater along with the fine and powdery beaches, Semporna is also known as the top destination for divers all over the world thanks to its plethora of marine life–not only limited to schools of large manta rays, the island also boasts nearly sixty species of sharks. If luck is on your side, you might even get a chance to spot hammerhead sharks patrolling the underwater world.
As much as Semporna is great for pelagic lovers, the island is also a perfect destination for those who'd like to get up close and personal with macro creatures of the ocean. Pygmy seahorses, cuttlefish, and mandarin fish are some of the marine life that you can spot swimming around.
Just a short boat ride from Semporna, divers can also find the popular Turtle Tomb, a chilling turtle graveyard. By going on cavern diving at this site, you can explore the underwater cave system that houses the remains of ancient sea turtles.
Tunku Abdul Rahman Marine Park
Tunku Abdul Rahman Marine Park, the oldest marine park in Sabah, is named after Malaysia's first prime minister and is considered one of the best diving destinations in Sabah. Comprising five stunning islands, each island has its unique characteristics and marine life that draws divers from all over the world. Gaya Island boasts of schools of barracuda and tuna.
Sapi Island is known for its pristine beaches and azure waters home to stingrays, octopus, stonefish, crocodile fish and more. Manukan Island is famous for its large school of reef fish, thriving coral reefs, and a small wooden wreck inhabited by various unusual critters including moray eels. Sulug Island offers impressive sightings of sea snakes and turtles, while the smallest island, Mamutik, features a giant underwater statue of a seahorse.
Divers can explore the sites all year round, but it is highly recommended to visit Tunku Abdul Rahman Marine Park during the cooler months of November to February to get a chance to see whale sharks. With its clear waters and abundant marine life, Tunku Abdul Rahman Marine Park offers a fantastic diving experience for both novice and experienced divers. Whether it is the turtles, barracudas, or even the giant underwater statue of a seahorse that draws you.
Do keep in mind that some islands in Malaysia (especially the ones on the east coast) are affected by the monsoon. So, it is always important to take note which months are suitable for a visit.
Take a look at the table below to see when is the best date for you to plan your underwater adventure:
| Places | Best Time To Visit |
| --- | --- |
| Perhentian Islands - Terengganu | April - June(Non-peak) / July - August(Diving) |
| Redang Island - Terengganu | April - June(Non-peak) / July - August(Diving) |
| | |
| | |
| Semporna Island Park - Sabah | |
| Tunku Abdul Rahman Marine Park - Sabah | |
Whether you're a seasoned diver or a beginner, Malaysia's many diving sites offer something for everyone. So, grab your fins and dive into the warm, turquoise waters of Malaysia for an unforgettable underwater experience.