Penang might have been known by many as the food capital of Malaysia due to its abundance of culinary delights, but believe it or not, there are also other Malaysian states that can offer a wide variety of flavourful dishes.
Johor Bahru or also known as JB is among them and many might agree that this state actually has an array of Halal eateries that serves only the best food.
From authentic local favourites to tantalising western cuisines, here are some of the most popular Halal eateries in Johor Bahru that you should definitely check out.
Best Western Halal Food in Johor Bahru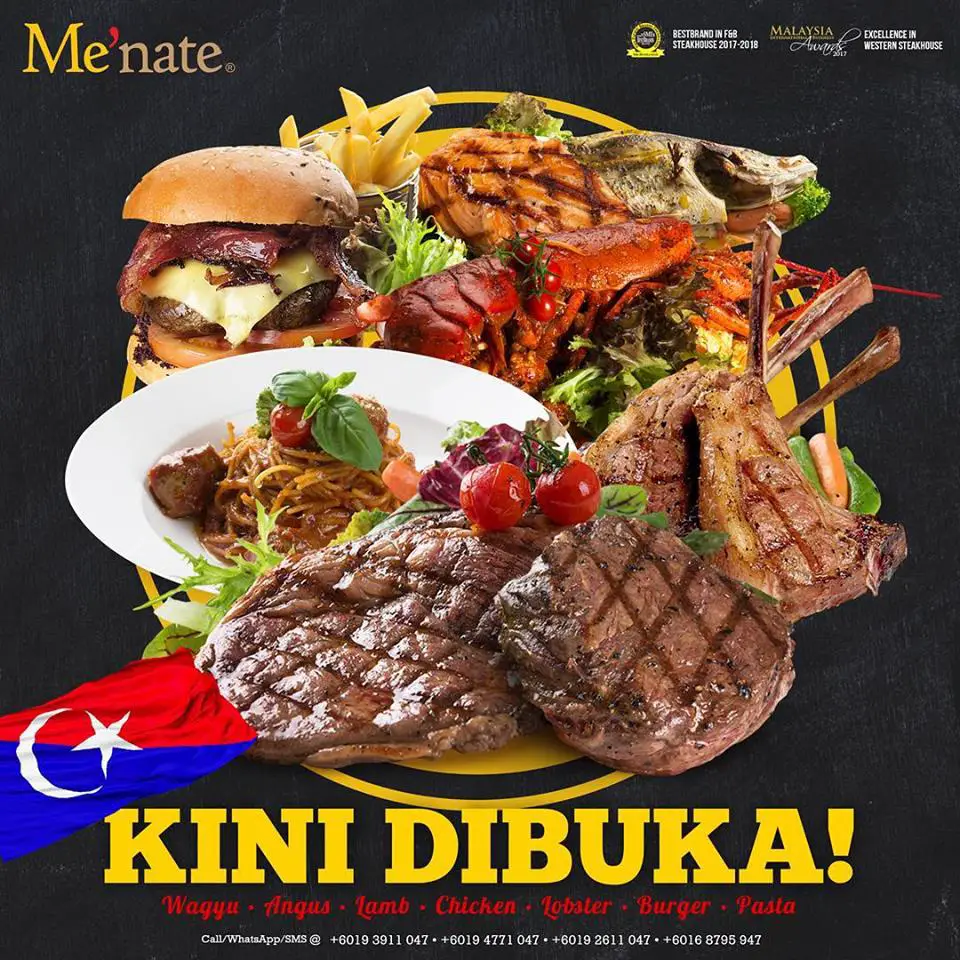 This bustling steak hub first shot to fame via the opening of its first store in KL and now, ten years later, the legendary Western eatery has finally opened its store in Johor Bahru, helping Johorians and Singaporeans alike enjoy an array of meaty dishes.
Situated in Taman Bukit Indah, this halal family-friendly restaurant is best known for its Italian cuisines.So, if you've ever wanted to experience a proper Italian dining without hurting your bank account, then you can never go wrong with Marco Polo Kitchen.
Start your dinner with their thick and creamy mushroom soup along with some bruschetta. Once you're ready for the main entree, go ahead and indulge yourself with their flavourful Seafood Saffron Risotto or even the Grass Ribeye Steak if you choose to go all out.
Don't forget to stay for dessert too—the sweet and rich tiramisu or the silky smooth creme brulee are some of their best options. 
Address: 35, Jalan Indah 15/2, Taman Bukit Indah, 81200 Johor Bahru, Johor
Love chicken? With amazing chicken based treats, the It Roo Café could very well have you "cluckin" for more! With delectable sauces and sides, you just might find that the chicken chop is the star of the show here. Chinesestylerice dishes and nonalcoholic beer floats are also available.
Best Chinese Halal Food in Johor Bahru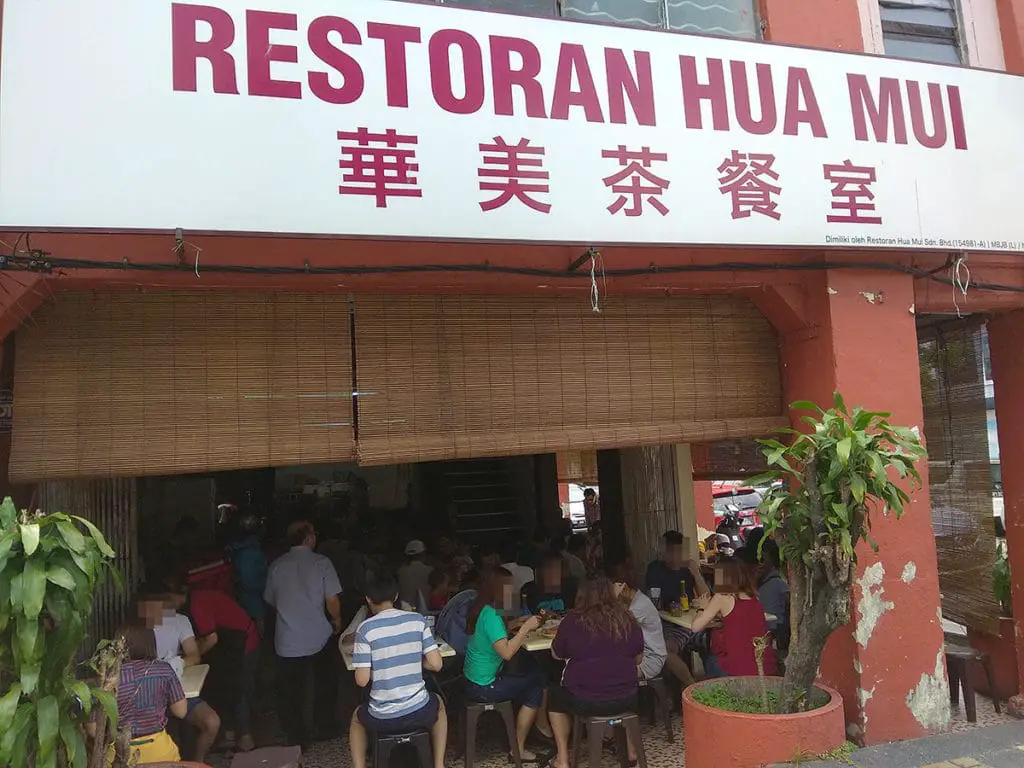 As one of the most renowned (and one of the oldest) kopitiams in Johor, Hua Mui has been serving their signature Hainanese style breakfasts and delicious chicken chop for nearly 70 years (since 1948).
Both Muslims and non-Muslims can be found flocking to this reputable eatery for authentic flavours and its laidback vintage-style interiors. Drop by for the charcoal toasted bread with kaya and butter, accompanied by softboiled eggs and a good old Kopitiam coffee to wash it all down.
Address: 131, Jalan Trus, Bandar Johor Bahru, 80000 Johor Bahru, Johor
Little Yunan Chinese Muslim Kitchen
Butter prawns, chili and kam heong crabs, fish soups, beef kung pow, Chinese fried rice, and kung fu noodles—these are some of the menu items offered at Little Yunan Chinese Muslim Kitchen.
Just as its name suggests, this eatery is popular among locals for their Chinese-Muslim delicacies. Whether you love Chinese-style noodles or fresh seafood, you will never be disappointed with this restaurant.
No one can say no to delicious dim sums and a cup of hot Chinese tea! Hijrah Dim Sum JB is located in Taman Melodies and serves only the best sets of dim sums you can ever find in the city. There are over fifty types of dim sums available and the flavour of each one of them is no doubt satisfying.
Their prawn dumpling, salted egg custard bun, and BBQ chicken cheong fun are some of the favourite choices among their regular customers while those who prefer something heavier can always opt for their Singapore fried prawn mee or fried rice.
Address: 42, Jln Beringin, Taman Melodies, 80250 Johor Bahru, Johor
Adam's Kitchen Johor Bahru
Can't get enough of those tasty chinese cuisines? If so, then grab your car keys and head straight to Adam's Kitchen which is located within Pusat Perniagaan TD Point, Taman Daya. Sporting a rather simple interior, this Halal Chinese Muslim restaurant serves an array of seafood too.
It is highly recommended to try their steamed fish—imagine eating it with a hot plate of rice with a couple of other side orders such as the stir-fried vegetables, crispy butter prawns, and fluffy omelette.
They also offer lighter food options including curry chee cheong fun, half-boiled eggs, and kaya toast.
Address: No.1, Blok F, Pusat Perniagaan TD Point, Taman Daya, 81100 Johor Bahru, Johor
Best Halal Local Delights in Johor Bahru
Sup Tulang can be considered one of the most beloved of all Malaysian dishes. This dish is made up of a bowl of tasty soup and large bone marrow with some meat still left intact. Restoran ZZ Sup Tulang has become known for to its tasty Sup Tulang and you might just find its kampung-style restaurant setting a welcome breath of fresh air (after all the artisanal cafes). 
Try the gearbox mee rebus (yellow noodles with stewed bone marrow) or the mee soto (noodles in broth) and laksa Johor (spaghetti noodles with thick sauce).
Address: 20 Jalan Petri 5/1, Kampung Bahru Johor Bahru, 80100 Johor
Nasi Lemak Lobster JB has been the talk of town thanks to its exotic menu of seafood ranging from lobsters to huge squids known as Sotong King, salmon, dory fish, and Alaskan king crab. What makes this place unique is that they serve all of these seafood with nasi lemak.
Not only are the dishes appearing to be well presented, but they also smell amazing and aromatic enough to make you drool! Pair the nasi lemak with a glass of freshly pressed juice or some creamy ice blended—you won't regret it.
However, do keep in mind that the price range of the food items offered here are not so average. The price of the lobster, for instance, varies according to its size. So, make sure you have some extra cash!
Address: 88, Jln Setia Tropika 1/7, Setia Tropika, 81200 Johor Bahru, Johor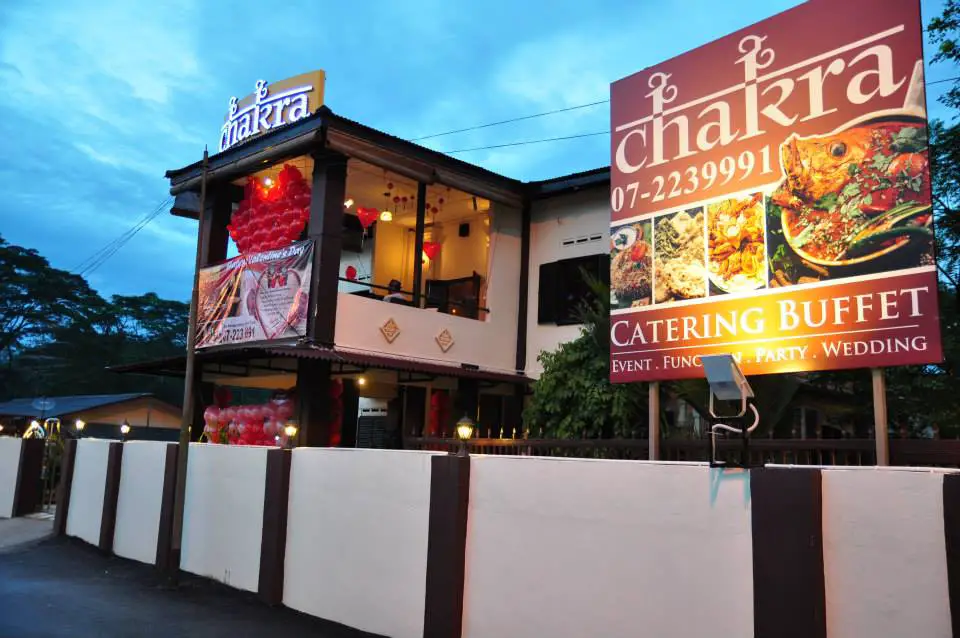 Johor Bahru is not only a beautiful Malaysian state to live in, but also to explore and play tourist. So, if you ever plan on visiting Johor, why not include some of these eateries in your itinerary and elevate your one of a kind Johorean experience.
There are a sheer number of Halal eateries that can be found scattered throughout Johor Bahru, so whether you're an avid foodie or just a simple traveller, rest assured that it is almost impossible for you to run out of eating options in the city.
Things that you need when you're on-the-go (Hand-picked!)
Make your travels convenient and enjoyable with these essential products by your side! We curated the products that are high rating and ready stock in Malaysia without you spending time to search for the best one on the market.
Disclosure: This post contains affiliate links. If you click these links to purchase the product we may earn a commission without extra cost to you. We carefully select the best and all products are shipped from the local by high rating seller.