Fancy taking photographs in the midst of water with clear blue sky and the vast blue sea as a backdrop?
You may or may not have heard of the Sky Mirror in the state of Selangor, near the seaside enclave of Kuala Selangor. If you're thinking about how to go there from Singapore, here are some details to take note of.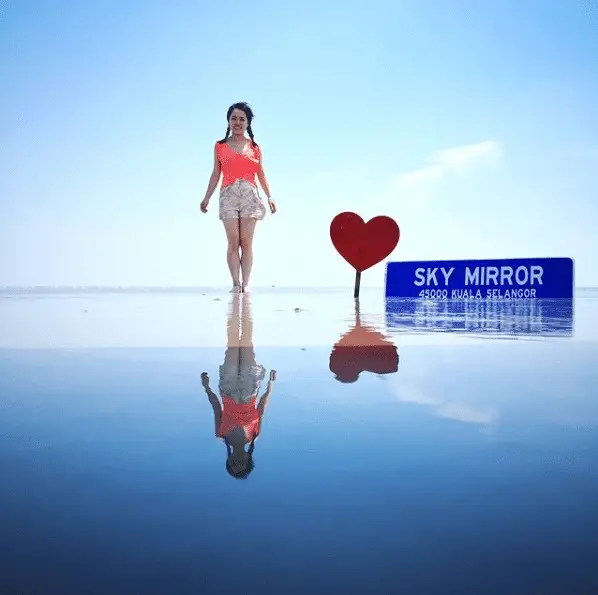 Getting to this famous sightseeing phenomenon entails a roughly 30-minute boat ride from Jeram fishing village, Selangor; an hour's drive from Kuala Lumpur or so. 
The town of Sasaran is located near Kuala Selangor in Malaysia. Photographers flock here to experience unique scenery.
This Sky Mirror is in the Straits of Malacca, in the middle of the sea. Depending on water tidal movement, it's a piece of land that "appears" at certain periods.
Best time to go Sky Mirror in Kuala Selangor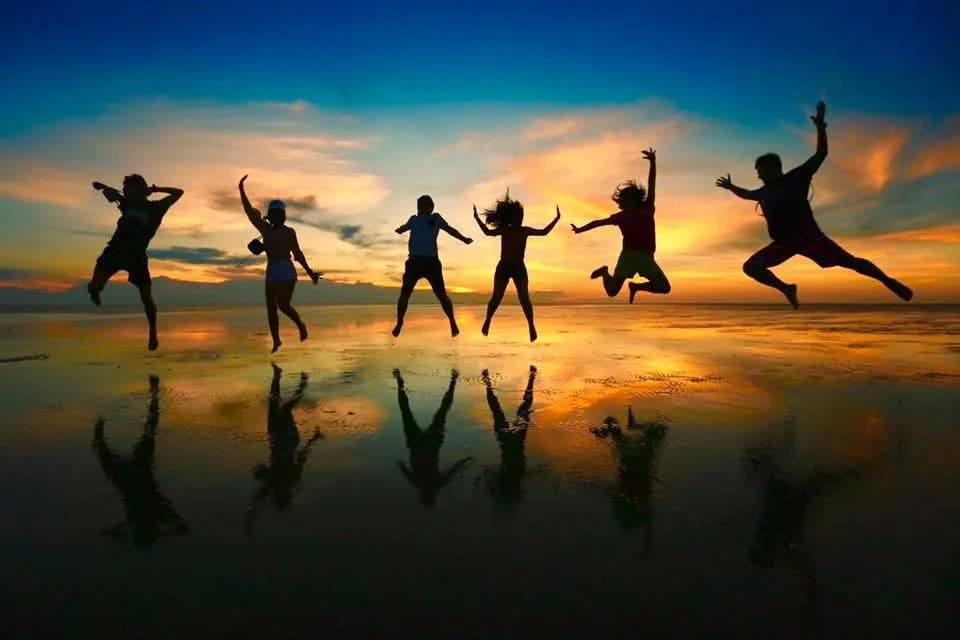 Sky Mirror is a tourist attraction. However, if you plan to drop by Kuala Selangor, you should take note that Sky Mirror is not available every day of the year.
In fact, it's only really observable twice a month – once during the full moon and once during the new moon period. This means that if you want to see the gorgeous natural landscape first hand, pay attention to the moon timings.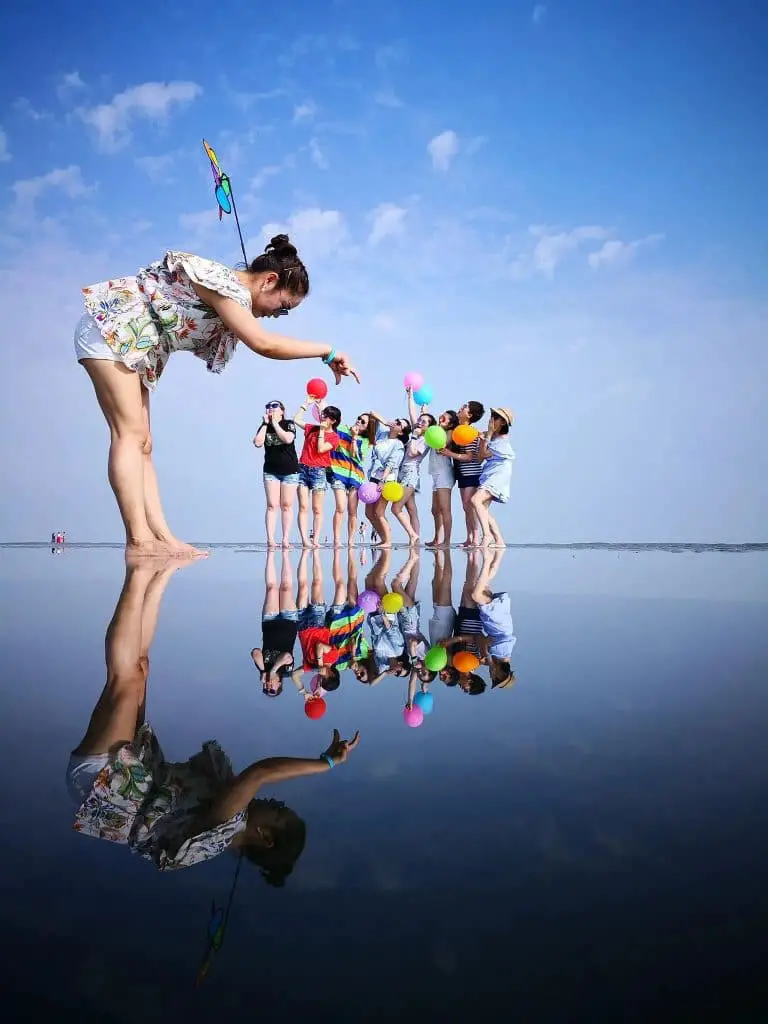 What to expect in Sky Mirror?
As of now, the visitors that congregate at Sky Mirror are mostly local Malaysians. It's a new tourist attraction in Selangor after all, and though some bodies have organized FAM trips to the spot in the hopes of attracting foreign tourists, it's still too new for all that.
There are tours available at Sky Mirror. If you're looking for a Sky Mirror tour package, you might want to take note of some details.
A day trip (including the boat ride, packed lunches, ice-cold water, and some snacks) will cost you around RM65 – RM70 per head. Tours are usually scheduled in the morning and things start to wrap up by around 2 pm.
Nearby attractions in Sky Mirror Kuala Selangor
Sky Mirror is a mysterious, captivating "secret island" that can dazzle visitors who make it there at the right time. However, it's not the most extensive attraction there is in Selangor, so you probably won't need to hang around too long.
Fortunately, the trip to that part of Selangor has more to offer than you might expect. There are other interesting attractions to consider checking out and things to do while you're in the area. Sekinchan has a bunch of attractions to take note of.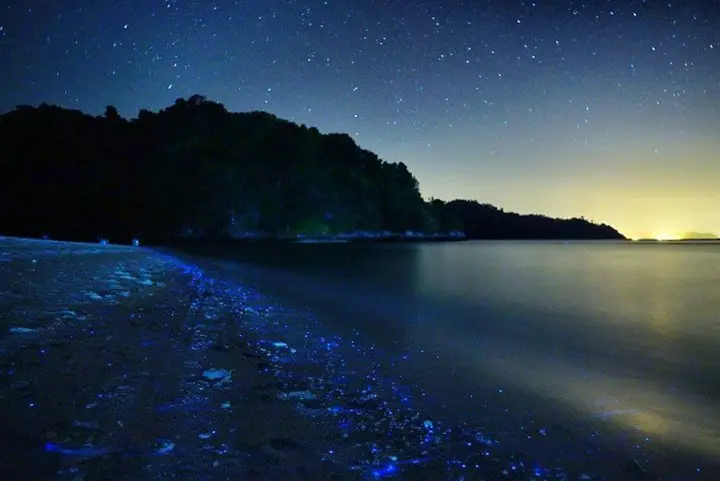 The Blue Tears phenomena could be worth seeing first hand. It comprises a boat ride down the Kuala Selangor River at night to reveal beautiful water lit up by blue phosphorescence.
You can also find a mangrove where fireflies and eagles are frequently spotted.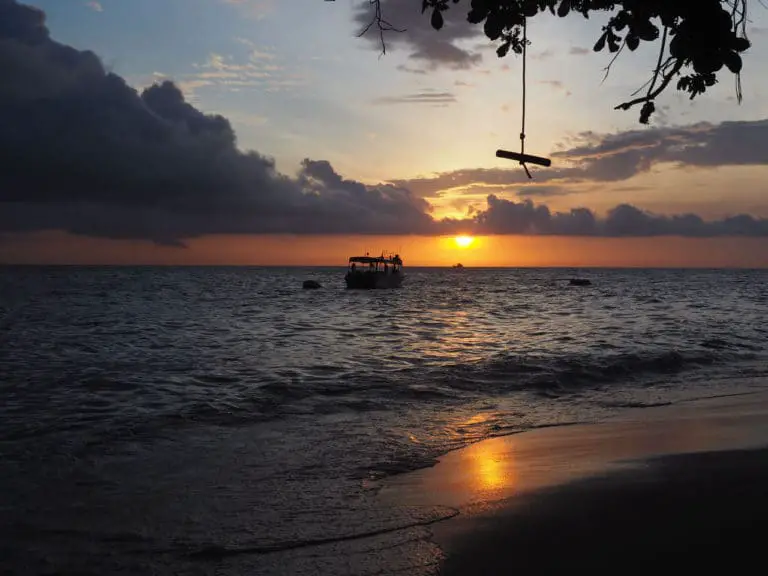 The fresh seafood at Kuala Selangor is also a great choice for foodies. All in all, Kuala Selangor is a delightful natural haven with a lot to see and do.
If your target is to take photos featuring blue skies, you might want to test the weather ahead of your trip.
You have to book a spot in advance before you go to Sasaran Beach (Sky Mirror). More precisely, the best time to go Sky Mirror is on the 1st and 15th of the lunar month, and 4 days before and after the dates (new moon and full moon periods).
During those days the tours allocate a few slots throughout the day. If you arrive on a gloomy day, there might be a silver lining. People probably won't have to squint their eyes in your photos.
Hungry? Grab a bite at Auntie Foo Cafe at Kuala Selangor
If you get hungry from all that picture taking at Sky Mirror, take note that seafood is a speciality at Kuala Selangor, but there are loads of other options.
The quaint and popular Auntie Foo Cafe is a great place in Kuala Selangor to grab breakfast.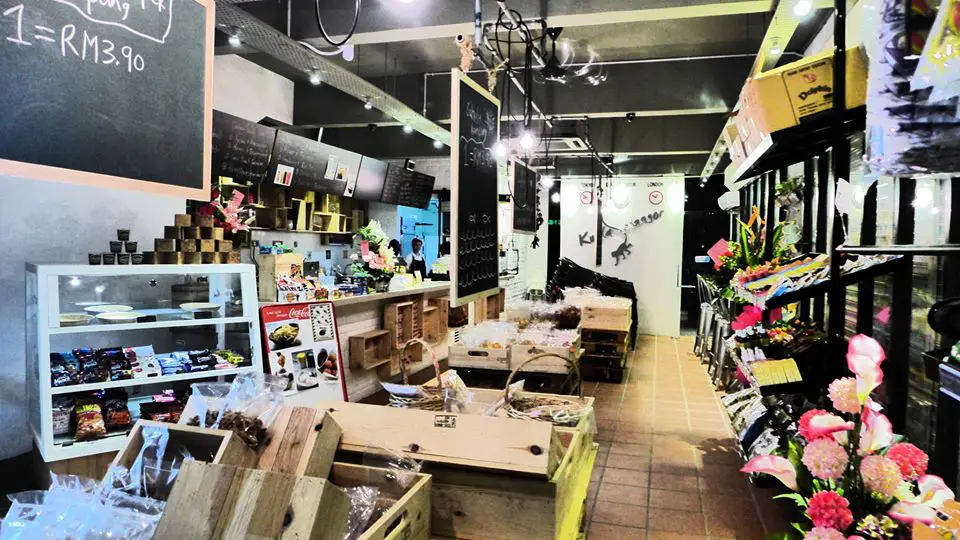 Located Jalan Raja Abdullah, this spot is housed within a beautiful heritage building in town and includes a whole host of scrumptious local dishes as well as an equally impressive assortment of Western food.
Desserts like cendol and homemade ice-cream are available too.
You can find fresh seafood choices along the coastline. While dried seafood products can be bought easily from shops all throughout the destination, the signature seafood dishes can be found in restaurants that are mostly situated at the Pasir Penambang Jetty.
The halal seafood eatery known as Medan Ikan Bakar Pantai Jeram serves an assortment of incredible dishes including Chili crab, grilled fish, squid and Tomyam soup. You can find this gem at Pantai Jeram.
It's a pretty old eatery, but it's quite a renowned establishment with signature dishes like Crab with rice noodles, tofu soup and curry fish head.
Thinking of dropping by the Sky Mirror while in Kuala Selangor? Why not take it easy and find a place to stay so you don't have to rush back?
Places to stay & eat in Kuala Selangor
More places to stay in Kuala Selangor
Things that you need when you're on-the-go (Hand-picked!)
Make your travels convenient and enjoyable with these essential products by your side! We curated the products that are high rating and ready stock in Malaysia without you spending time to search for the best one on the market.
Disclosure: This post contains affiliate links. If you click these links to purchase the product we may earn a commission without extra cost to you. We carefully select the best and all products are shipped from the local by high rating seller.