Ever wonder where else can you and your friends go for a full day of cafe hopping? Other than Bukit Bintang and Petaling Street area, Bangsar has also been one of the hot spots for hipster cafe hunters.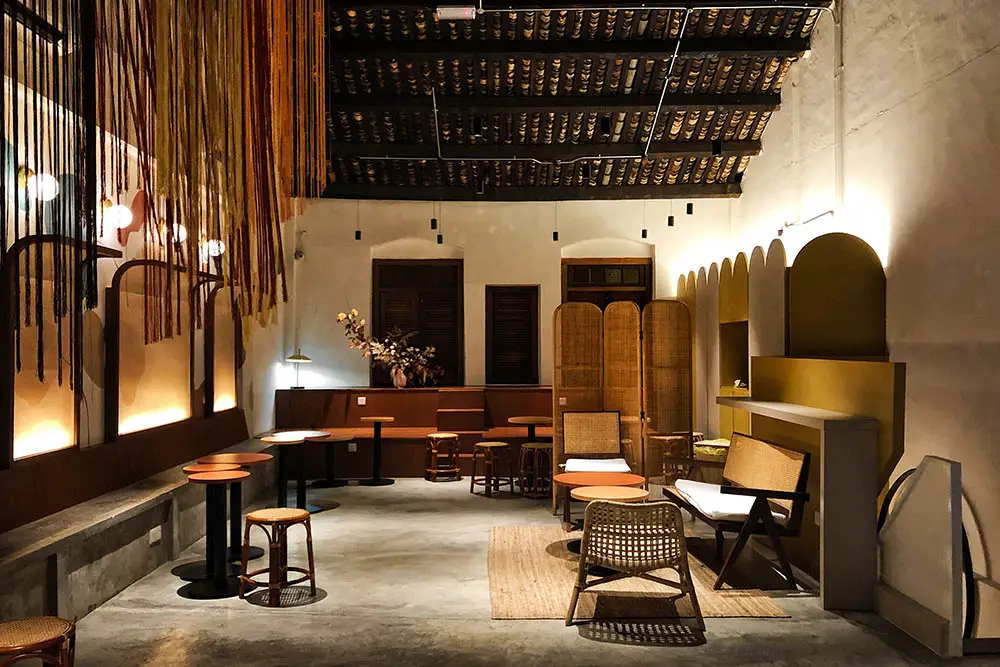 Overflowing with different kinds of eatery from one end to the other, it's recommended that you visit these Bangsar restaurants with an empty stomach as you'll be spending the day ordering big portions of meals and a few cups of coffee.
However, because of the Covid-19 pandemic still going on, these cafes might not accept dine-in customers at from time to time. But, the good news is that they do provide delivery services via Grab, Foodpanda, etc. 
So, even though you might not be able to visit and snap a photo or two, don't let that stop you from satisfying your cravings for those delicious meals!
Here are our top five Insta-worthy Cafes in Bangsar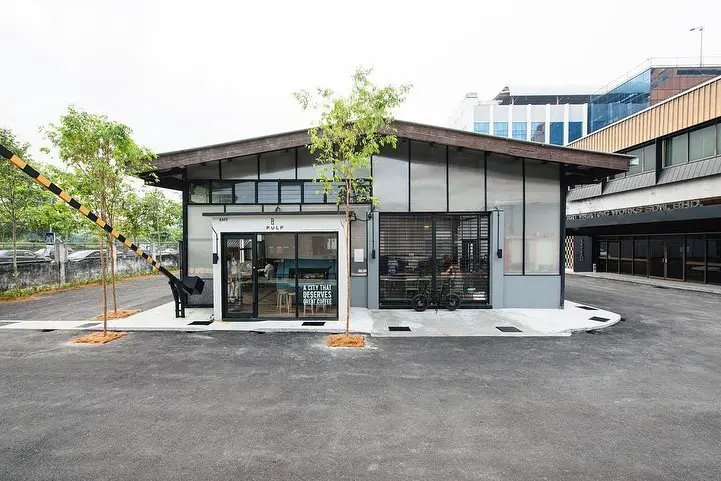 This first cafe on the list is dedicated specifically to all die-hard coffee lovers out there! 
If you've been searching for a spot with coffee that is out of this world, then start your car and head straight to PULP by Papa Palheta at Jalan Riong, Bangsar.
If you can't find it, don't fret – just search for the New Straits Time Head Office and you'll find the cafe in no time!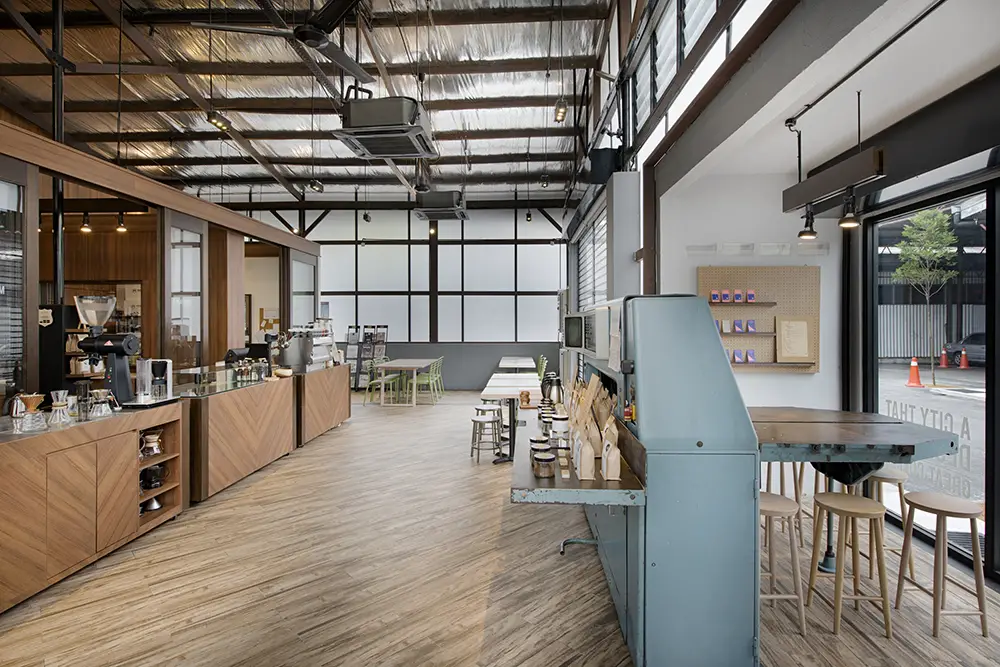 Fun fact, PULP is actually operating on the site of a former cutting room of a historical printing factory called Art Printing Works. 
Nestled in a simple yet modern looking building, this cafe offers you a relaxing ambience – perfect for those who want to unwind heaps of stress!
Taking a step into the cafe, you'll be greeted by the rich smell of coffee beans and the minimalist decors.
But what makes this cafe worth your visit? The robust flavours of their coffee, of course! Whether you're getting a hot cup of cappuccino or even an iced mocha, your taste buds will definitely explode! Love cold brews? 
They have them too and every single one of them went through a 10-hour long cold brewing process. Plus, they come in slick-looking bottles that deserve to get uploaded on your Instagram story.
When it comes to food, PULP surely does not hold its back. From breakfast plates to light bites such as Bombay Melt to main entrees such as Braised Lamb Shank, Chicken Pot Roast, and Beef Bacon Spaghetti.
Opening hours: Opens daily from 8 am to 5 pm.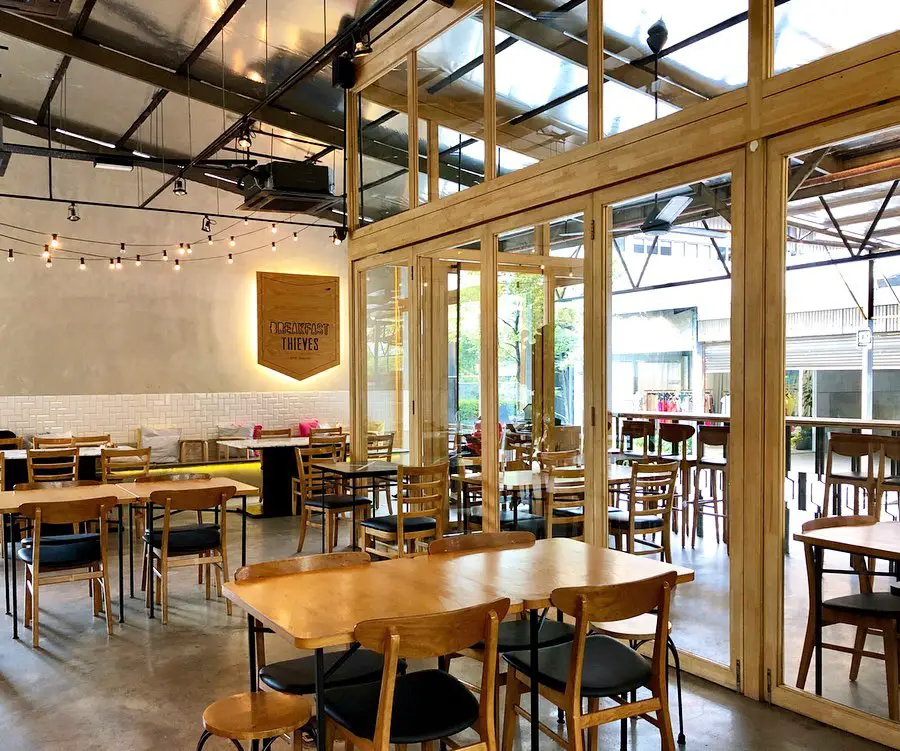 Believe it or not, Breakfast Thieves is originally a cafe in Melbourne, Australia founded by proud Malaysians! 
Ever since it got listed as one of the top cafes in the Australian city and continuously receiving positive reviews, the founders decided to fly back home and expand their business here in Malaysia!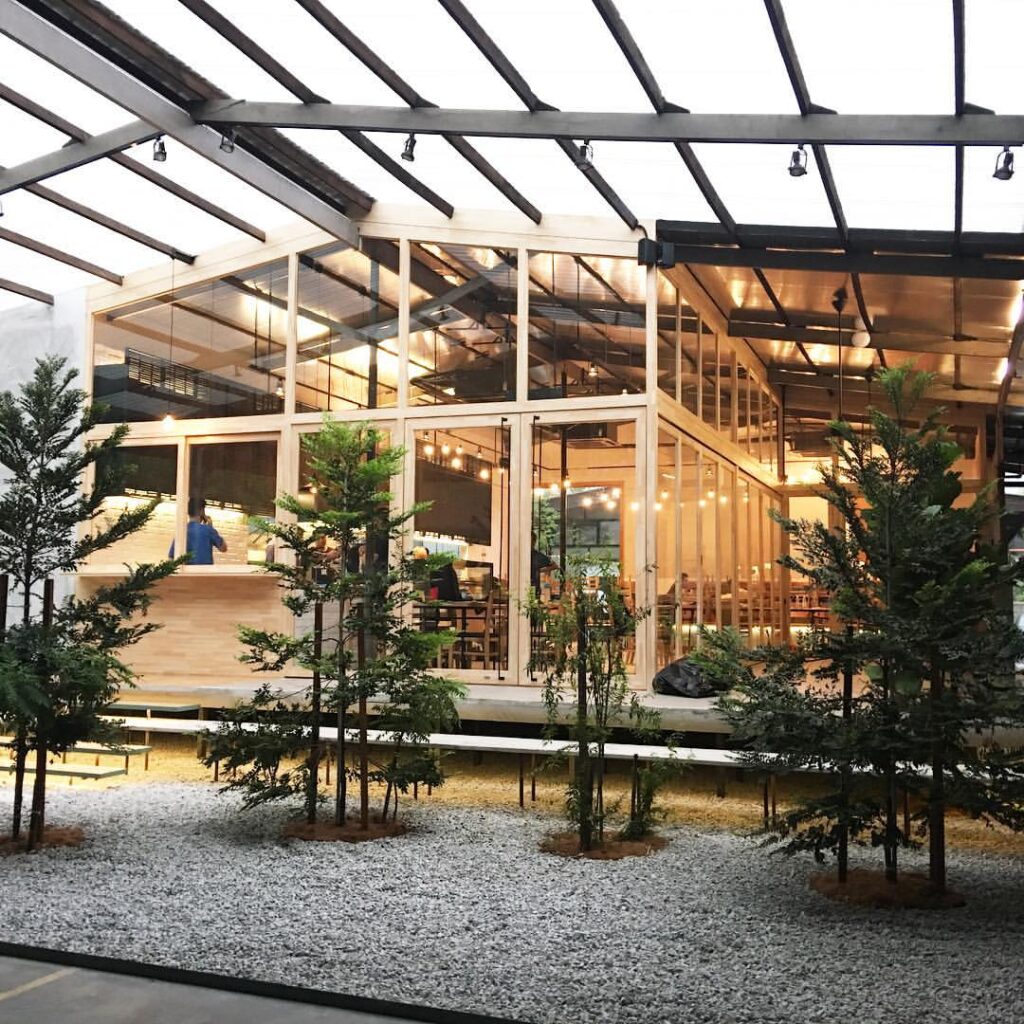 Also located at Jalan Riong, just a shouting distance away from PULP, visitors can easily spot this cafe especially with its full-glass exterior. Just like the previous cafe, Breakfast Thieves can also give you a relaxing environment. 
The entire space is creatively adorned with a combination of wooden and marble furniture. Since the place is surrounded by glass, you can get amazing lighting for your shots – so make use of this opportunity to update your feed!
What distinguishes this beautiful cafe from the rest is that it serves a variety of mouth-watering Australian cuisines with a few sprinkles of Asian touch. In the mood for a generous portion of breakfast?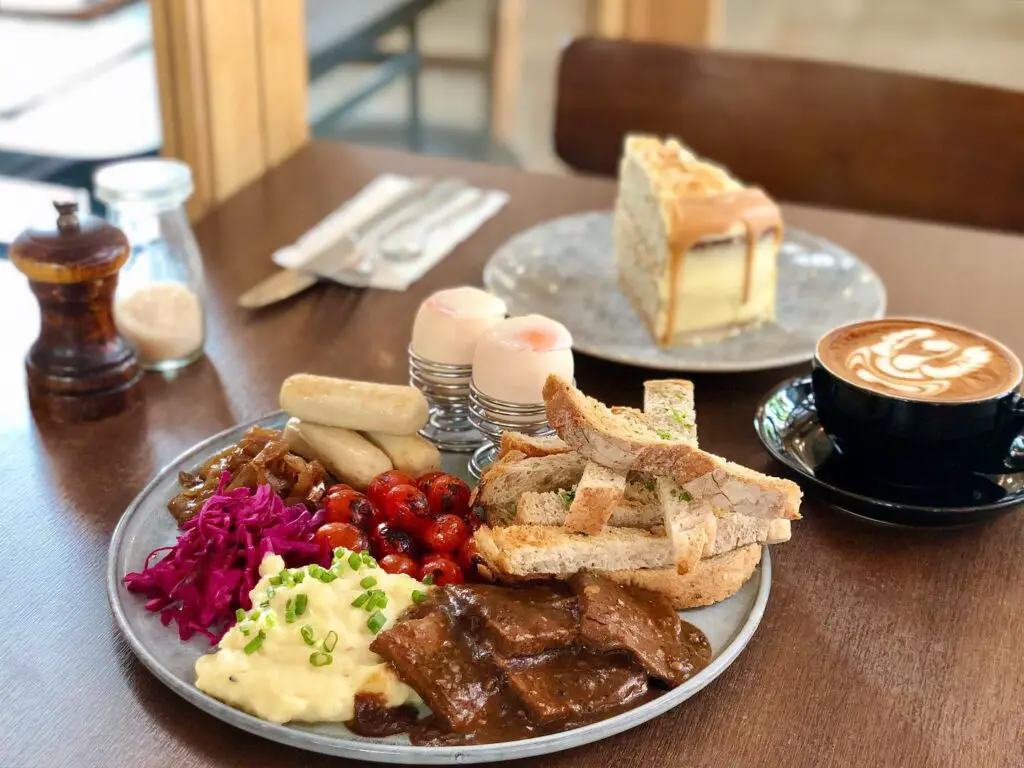 Order up the Viking's Brekkie and you'll be surprised with a plateful of mashed potatoes, tender beef brisket, chicken sausages, eggs, caramelized onions, charred tomatoes, and pickled cabbages. Up for something different? 
Ask for Admiral Cheng-Ho, a plate of Aglio Olio spaghetti with a unique twist.
Pair those delicious foods with a cup of coffee, English Tea, a fresh glass of apple and beetroot juice or even a beer if you'd like! However, do keep in mind that even though the cafe stays open up until 5 pm, the kitchen closes at 3.30 pm.
Opening hours: Opens daily except Monday from 9 am to 5 pm.
Now that we're done with cafes in Jalan Riong, let's head to Jalan Abdullah where you can find Transparent Coffee, a quaint cafe during the day and a vibrant cocktail bar at night. 
But don't get confused by the word 'Transparent' as they are not serving any sorts of transparent looking coffee but instead, the word actually means that they are being truthful or transparent about their coffee beans – they get the coffee bean supplies straight from the farmers, so imagine how fresh they are!
As soon as you arrive at the entrance, you'll be welcomed by a black circular archway that will lead you to the other section of the cafe fully equipped with an open counter where you can see the baristas in action and a set of walls painted in warm colours. 
With its modern contemporary decors, Transparent Cafe is undeniably pleasing to the eyes.
So, what kind of coffee do they serve? The short answer to that is the usual ones – black and white espresso-based coffee, cold brews, and filter coffee. If you're not a coffee drinker, don't worry as they do have a menu of caffeine-free drinks as well. 
The food selection, however, is limited but nothing can ever go wrong with their freshly baked sourdough bread served with Hojo Wild Honey or Lotus Biscoff!
Opening hours: Opens daily from 8 am to 4.30 pm.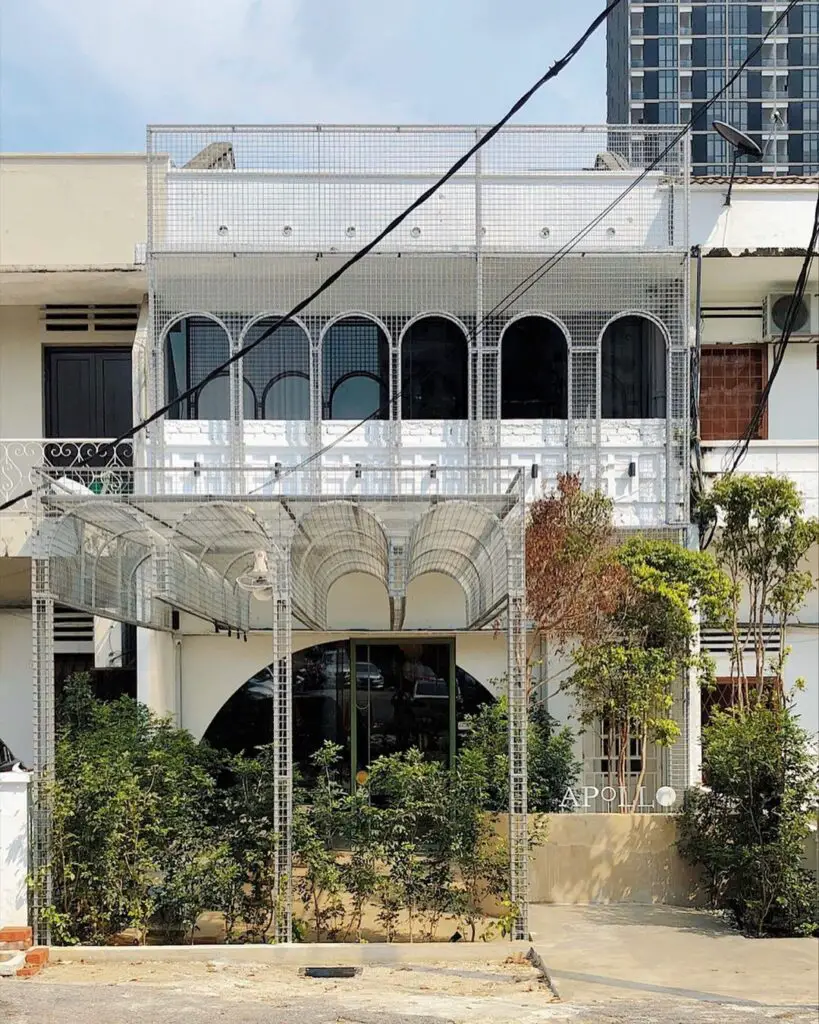 Rustic facade with tall trees and green plants, vibrant interior complete with marble dining tables and spherical lamps hanging down from the ceiling – these are the things that attract most first-time visitors to Apollo Dining.
Just a short glimpse of this restaurant and you can already imagine all of the elegant and flamboyant dishes being served here especially when the kitchen is run by a Cuban-born professional chef.
Located in Jalan Kemuja, Bangsar, Apollo is the very place for those who are planning to sit back and enjoy a plate of mysterious yet hearty cuisines plated in the most creative way possible. 
Start your evening with some Szechuan Pepper Prawns and indulge yourself with a plate of Chicken Percik Roulade or Pan Seared Sea Bass right afterwards.
As for desserts? Get their Cempedak Cheesecake or Coconut Panna Cotta that consists of familiar local ingredients such as gula Melaka and cardamom syrup.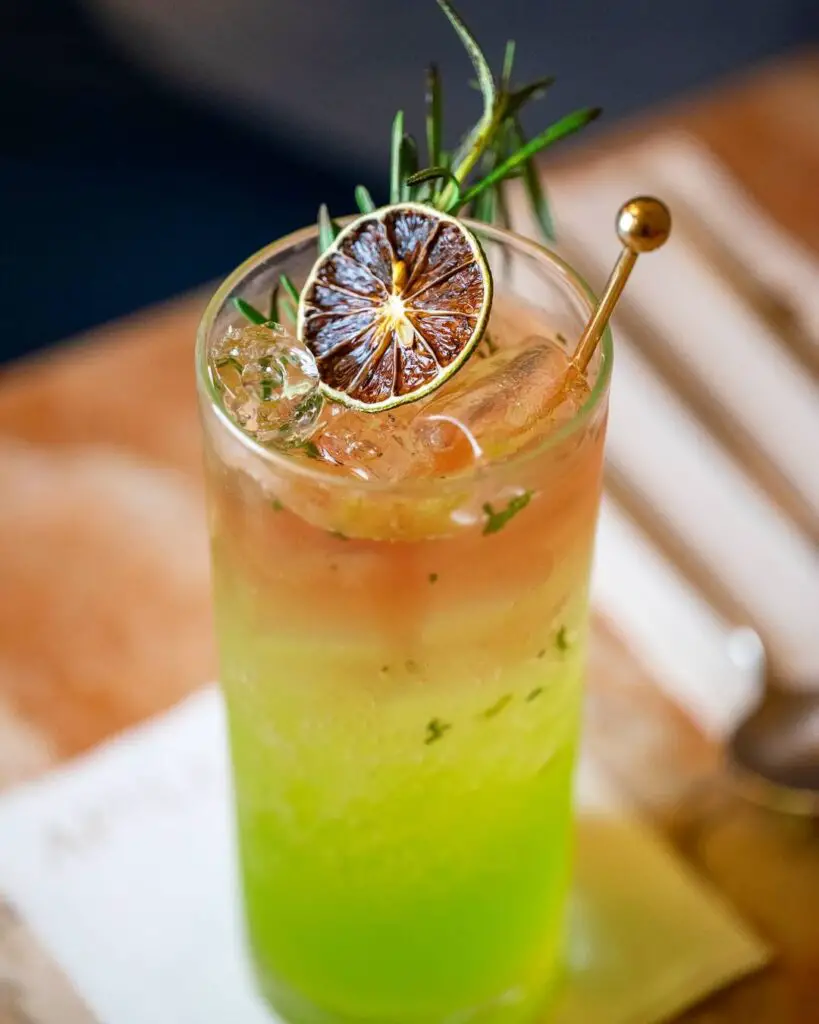 Not to forget about the drinks – this restaurant houses a long interesting list of beverages ranging from cocktails to mocktails, wines, juices, and coffees. So, take your time and browse through all of them!
Of course, unlike the other cafes listed above, Apollo Dining has a higher price range, so prepare your wallets in advance!
Browsing the internet in the hope to find a fun spot for your date night or a friends night out? If so, you've found the answer! Adu Sugar Restaurant can be found in Lucky Garden, Bangsar.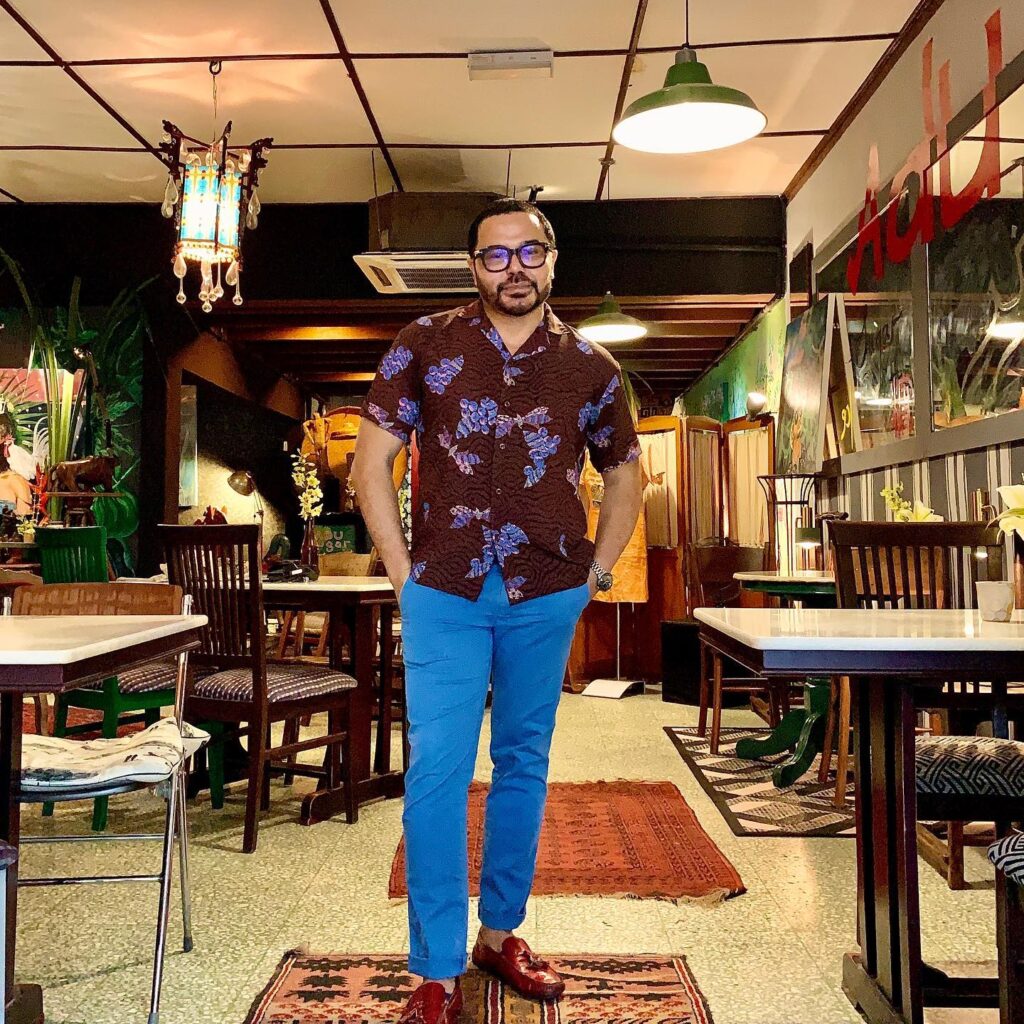 This restaurant is actually run and decorated by Chef Adu Amran, a Malaysian celebrity chef and the judge of Masterchef Malaysia! But where did the word 'Sugar' come from? According to the chef, it is from his father's nickname – Ah Tan Gula.
One of the many things that make this place stand out from the rest is that it is heavily decorated with antique decors and furniture, traditional batik motifs, vibrant murals and paintings created by the chef himself. 
From the traditional kampung ceiling to the old tiles, the interior of this restaurant can definitely show you the colours of Malaysia and Indonesia combined.
As for the menu, you can find a wide range of traditional cuisines such as Nasi Ambeng, Laksa Johor as well as Rendang Daging Mak Moon, the chef's family recipe. Nothing beats a simple beverage to accompany those simple yet flavourful main dishes.
So, go ahead and order up a hot cup of Kopi Kluang for caffeine lovers or the typical Teh Tarik. Last but not least, to top it all off, you can end the night with a bowl of Bubur Pulut Hitam or Onde-Onde Cake if you're a sweet tooth.
Opening hours: Opens daily except Monday from 12 pm to 10 pm.
Clearly, there are a number of great cafes and restaurants scattered around Bangsar and listing it all would require hundreds of pages! 
So, before you head out, make sure to dress up and charge your phones as you'll be taking countless photos in these cafes to post on your oh-so-trendy social media!
Discover more Insta-worthy Cafes in Kuala Lumpur