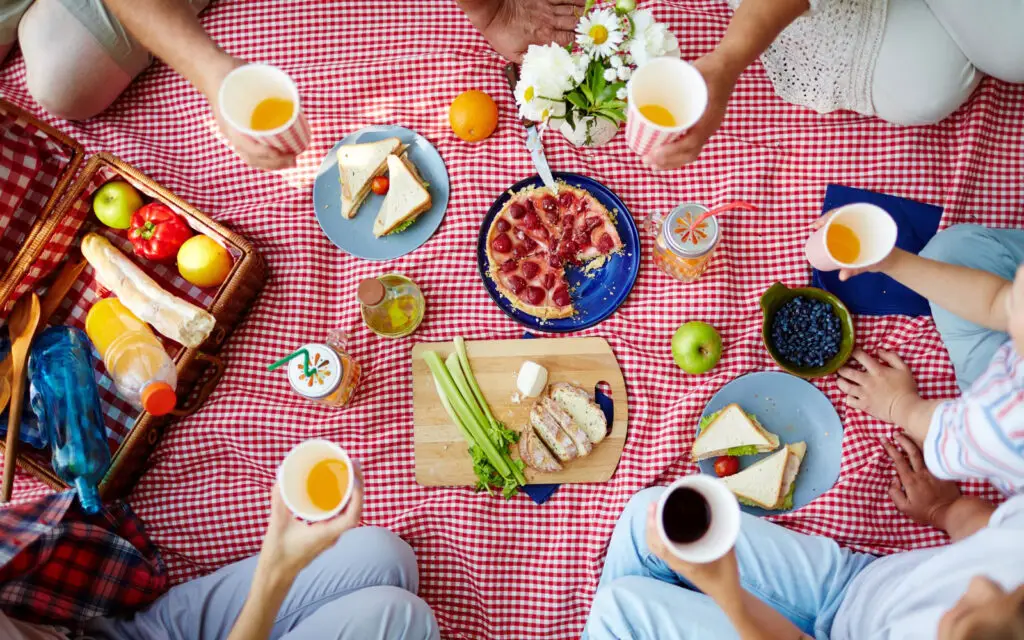 The Klang Valley is brimming with entertainment options ranging from theme parks to shopping malls and hipster cafes. But with our beautiful tropical weather, it will be a waste if you don't spend your weekend going for a picnic and doing fun outdoor activities.
Plus, it's never a bad idea to spend some quality time with your loved ones in an open space especially when we're currently living in a pandemic.
So, continue scrolling below if you're wondering where you can find some of the top places for a family picnic or even some romantic spots for an outdoor date with your partner. From a 226-acres botanical garden in the city to a European-style park filled with exotic plants – we've included it all!
Best Picnic Spots for Families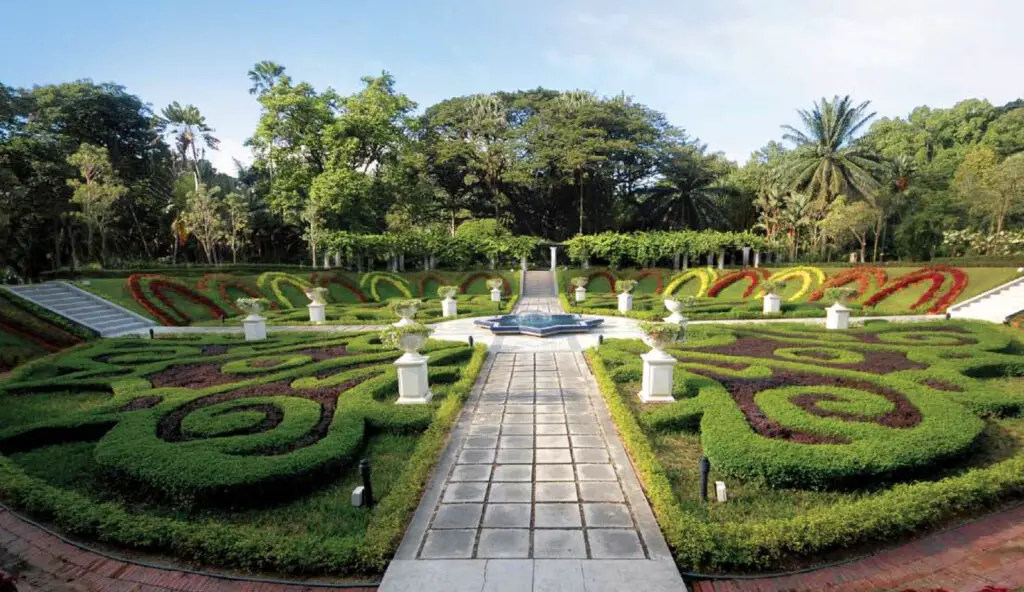 Perdana Botanical Garden or commonly known as the Lake Gardens is a favourite spot for both locals and tourists as it is located right in the heart of Kuala Lumpur.
With a history of over 130 years, this green space in the city now houses a variety of entertainment and amenities including the Hibiscus Garden and the Sunken Garden, a well-manicured parterre garden surrounded by pergolas and colorful flowers.
For those travelling with little kids, you can bring them to the KL Bird Park or the Butterfly Park to interact with the animals. These two animal parks are located within the botanical garden, so don't worry about finding another parking spot!
Even though there is no entrance fee charged to enter the Lake Gardens itself, you do have to pay additional ticket fees to enter the bird and butterfly parks.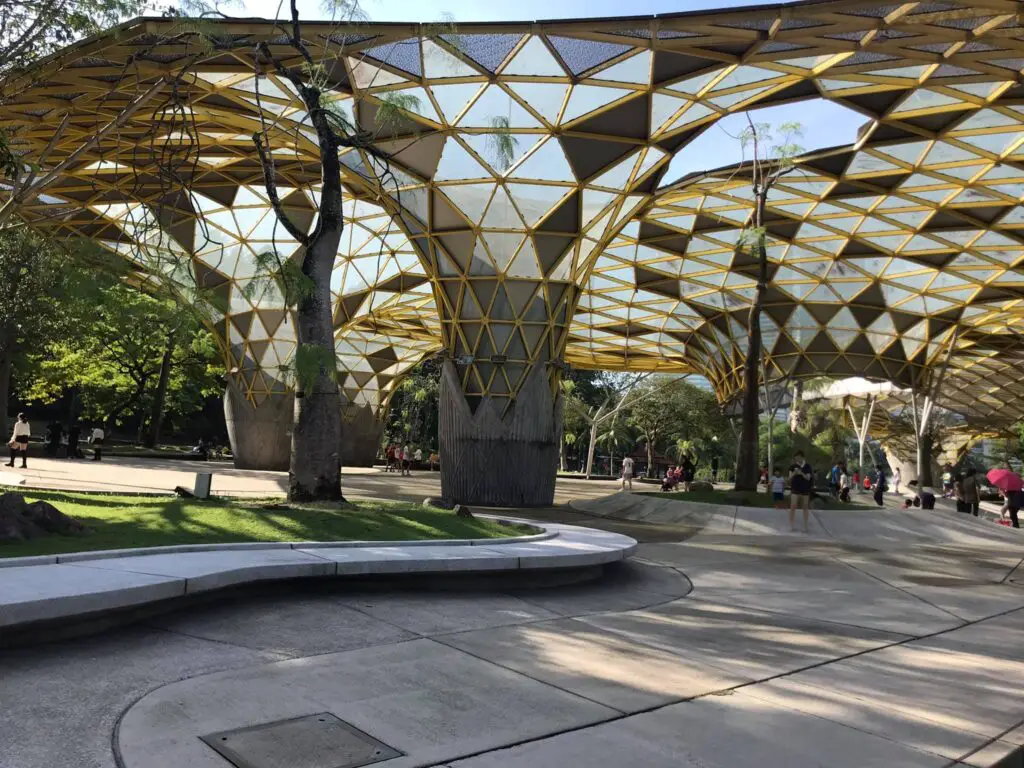 This green space also features an area called Laman Perdana which is a great spot to chill on your picnic blanket while munching on some snacks. There's also a large playground area nearby and this spot is where most events take place too.
Click here to download the map of Botanical Garden
Opening hours: 7 am – 8 pm.
The Central Park (Desa Park City)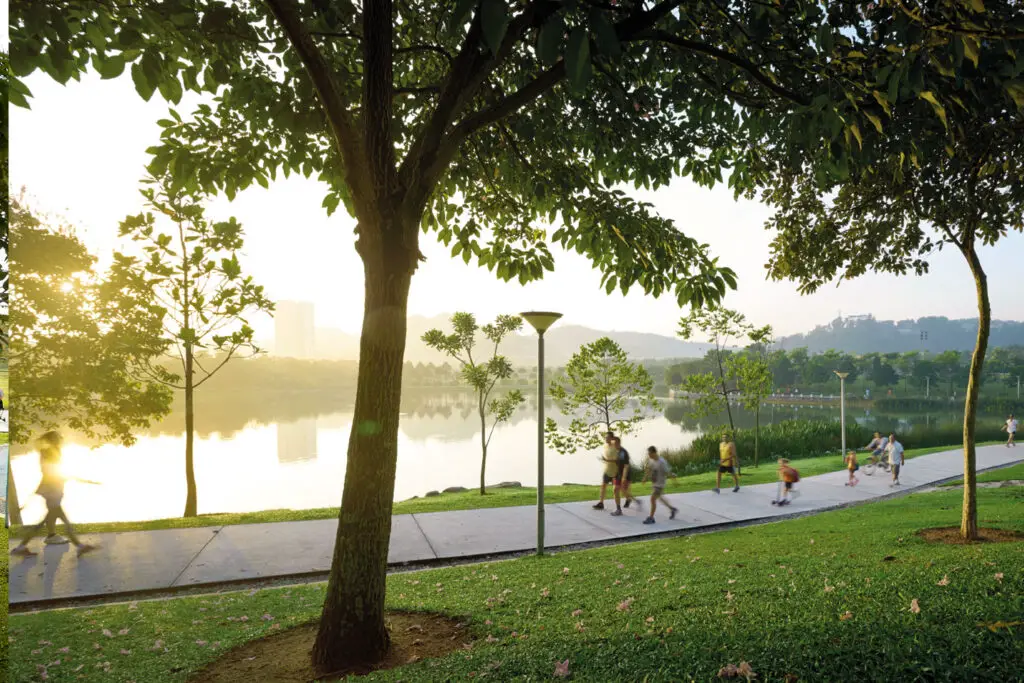 The Central Park in Desa Park City is perfect for families who wish to have a peaceful picnic surrounded by serene and stunning mother nature. This picturesque park is fully equipped with great jogging tracks, safe playgrounds for children, and a spacious picnic area by the lake.
It is also recommended that you stay around until sunset to witness the gorgeous view of the orange skies combined with the green landscape and city skyline from afar.
You can also bring along your furry friends here as the park is pet-friendly! Aside from the colourful flowers and different species of trees, the park also features a massive field perfect for some outdoor games and sports – so bring along your frisbee and have some fun!
Operating hours: 6 am – 11 pm.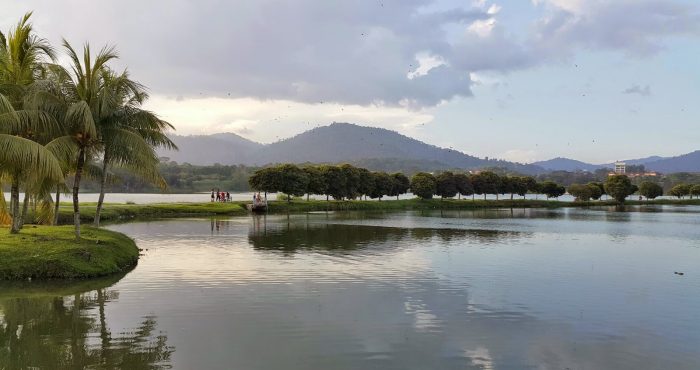 If you'd like to have a different picnic experience with your entire family, then Kepong Metropolitan Park is the place for you. Situated on the north of Jinjang, this 95-hectare park is most popular for its kite-flying activities. During the weekends, you will see dozens of vibrant, colourful kites in different shapes and sizes taking over the skies!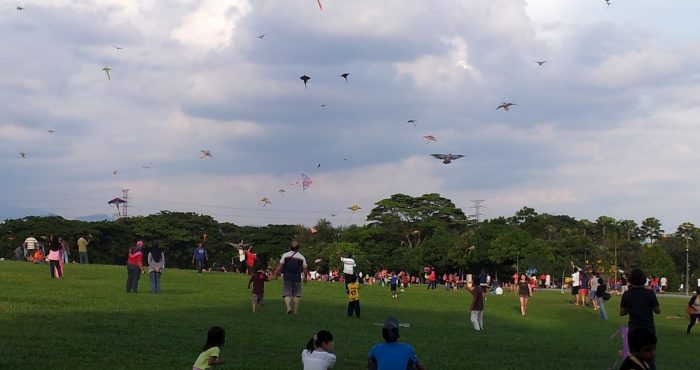 As for those who'd like to try and fly their own kites, you can either bring your own or buy them from the several kite sellers along the park.
After an hour of flying the kite and picnicking by the lake, you can either spend some quality time with your little ones playing remote control cars at the designated tracks or climb up the viewing tower and admire the spectacular views.
Operating hours: 8 am – 8 pm.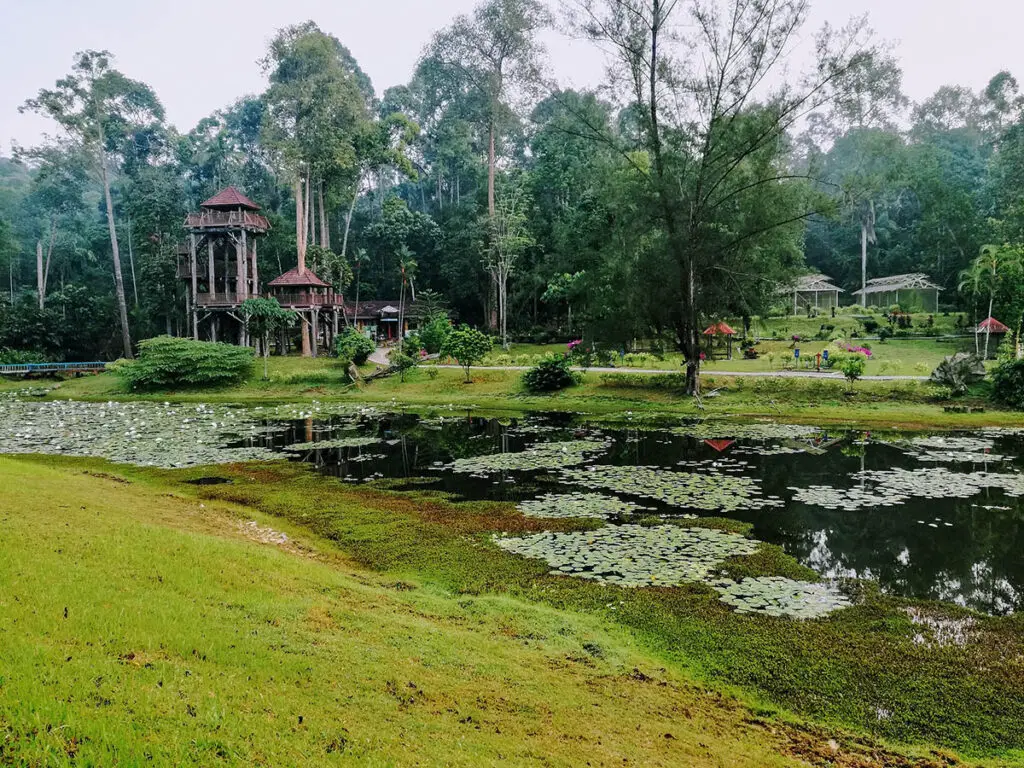 Taman Botani Shah Alam was first developed in 1986 and was known as Bukit Cherakah Agriculture Park back then. This enormous recreation area not only boasts a number of green picnic spots, but it features a wide variety of outdoor activities perfect for families too!
With an entrance fee of only RM3, you can spend your evening taking a stroll around its lake or if you'd like some challenge, rent a canoe and paddle your way on the lake and take a closer look at the swans. If that's not enough, you and your family can put your aiming skills to a test at the archery range or go on a horse ride.
As for animal lovers, spend some time at the animal park where you can feed and pet them.
Operating hours: 7.30 am – 5 pm.
*Note: Due to high cases of Covid-19, Taman Botani Shah Alam is currently closed to the public until further notice.
Best Picnic Spots for Couples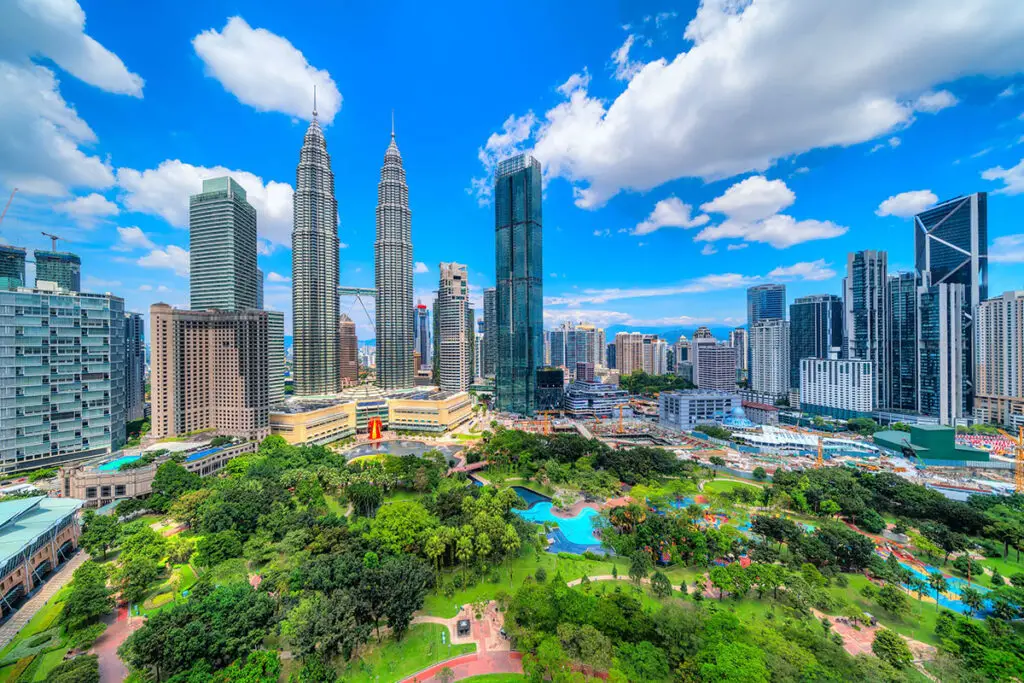 Tired of bringing your date to shopping malls and candlelight dinners at romantic restaurants? How about you pack your checkered picnic blanket and bring along some tasty food and drinks to KLCC Park instead? Not only does it have a great picnic space surrounded by indigenous trees and plants, but the park also offers a stunning view of the twin towers!
While it's fully equipped with various amenities including playgrounds, a wading pool, and jogging tracks, the KLCC Park can still give you a tranquil and romantic ambience – spend some time taking a stroll and admiring the unique sculptures scattered throughout the park.
One of the main highlights that you shouldn't miss is, of course, the Lake Symphony that has a water fountain that shoots water up to 42 metres high! You can also catch the entertaining water shows at noon and evening.
Fun fact: The KLCC Park is one of the last projects designed by a Brazilian architect named Roberto Burle Marx.
Operating hours: 7 am – 10 pm.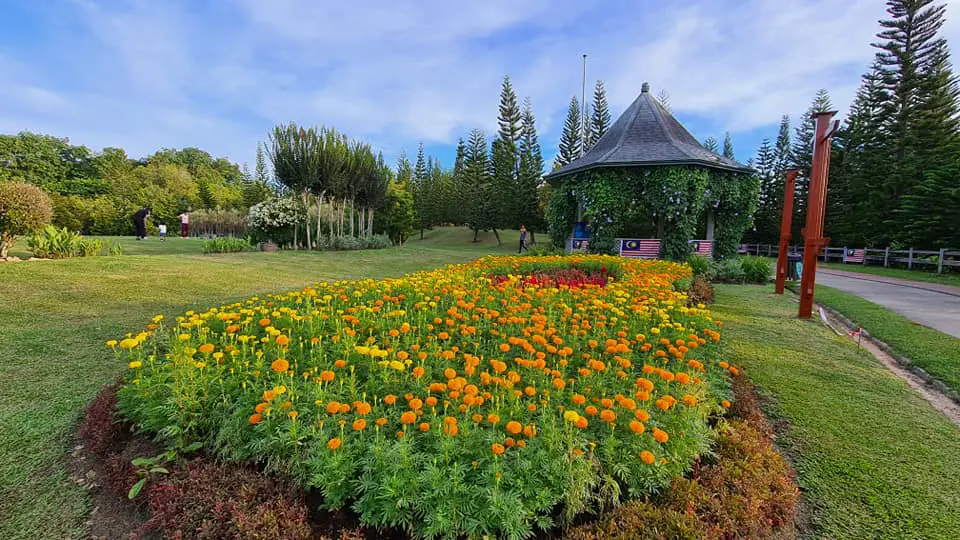 Who says you need to travel to Europe to witness the beauty of a European-style park? Taman Saujana Hijau, a hidden gem in Putrajaya Precinct 11 can easily make you feel like you're travelling abroad with its instagrammable view of the rolling hills and themed gardens.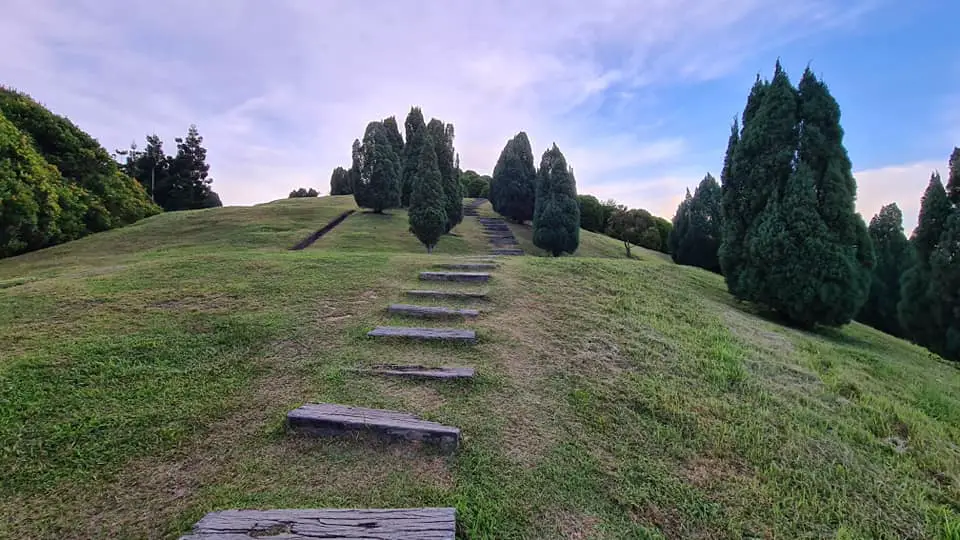 No entrance fee is required, the 47 hectares Taman Saujana Hijau boasts a total of three different themed gardens that are worth a visit; European Garden, Chinese Style Garden, and an English Garden.
Setting foot at this beautiful park, you'll be greeted by vibrant yellow sunflowers, juniper, cypress, and pine trees thriving under Malaysia's tropical weather. 
You can either spread your picnic blanket in the open space or take your picnic basket to the gazebo surrounded by English flower beds. This garden is also a favourite spot for wedding photography, so don't be surprised if you spot more than one newlywed couple posing next to exotic flowers or in the middle of a group of pine trees.
Operating hours: 7 am – 7 pm.
Bukit Jalil Recreational Park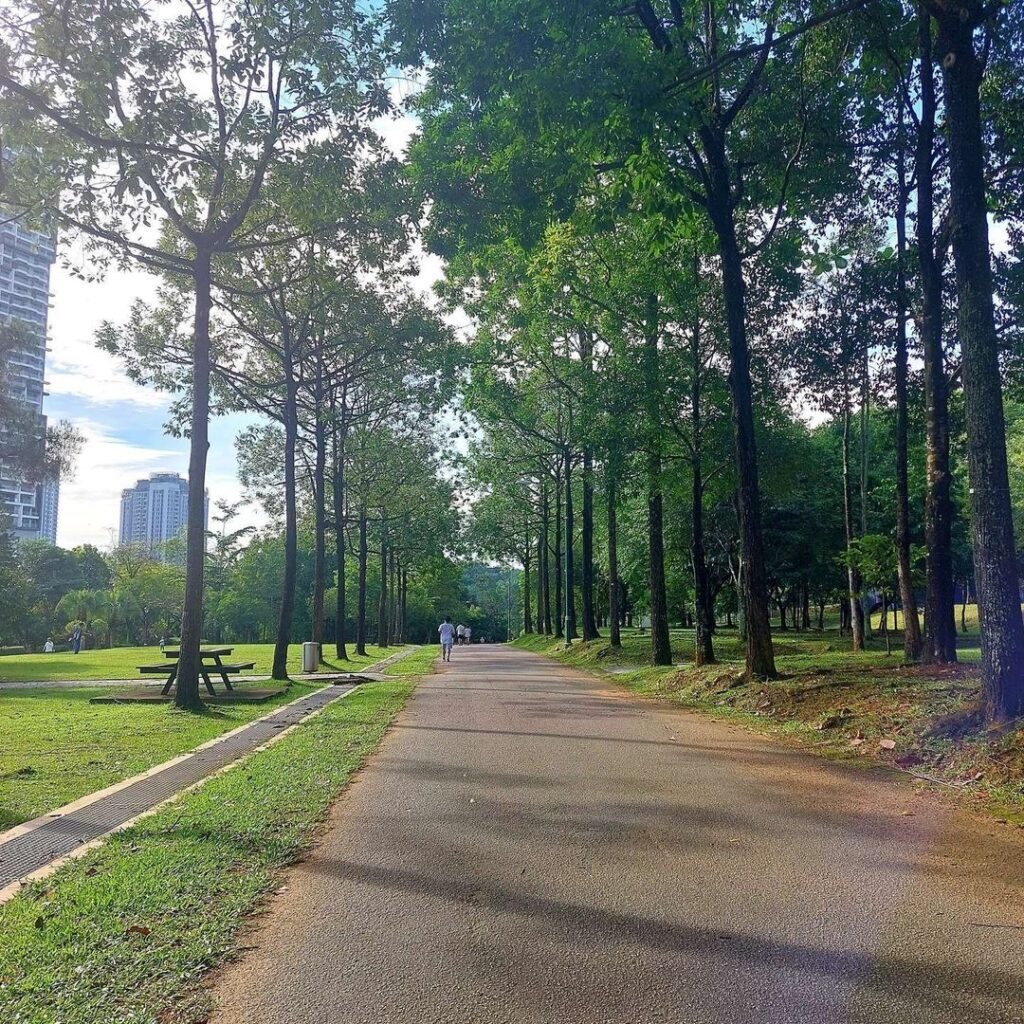 If you and your dearest one are planning for an escape from the noisy sounds of the busy city, but not in the mood to drive too far from the city centre, then Bukit Jalil Recreational Park is perfect for you.
This 80-acre park has a rather rustic look yet is pleasing to the eyes. Its tranquil surroundings and mother nature can make you feel as if you're having a picnic in the woods – especially with the sweet sounds of the birds chirping and the faint, calming sounds of the water fountains.
If you're looking for the best spot, take your picnic basket by the lake where you find several picnic tables ready for you. This green oasis also features an International Garden where you can find miniature landmarks from ten different countries!
You won't even have to pay a single cent to enter this park and you get to spend the rest of the evening relaxing by the lake while watching the swans, cranes, and turtles swimming around.
Operating hours: 7 am – 8 pm.
Essential Picnic Items (Hand-picked!)
Now that you've made up your mind to go for a picnic, it's time to list down all of the things that you should bring for your perfect evening.
To ease your day, we have prepared a list just for you! All items are hand-picked and sell by top rating local seller!
Disclosure: This post contains affiliate links. If you click these links to purchase the product we may earn a commission without extra cost to you. We carefully select the best and all products are shipped from the local by high rating seller.
Opt: Cutting board and a knife

Opt: Some flowers for decoration and photos