When choosing a place to stay the night, be it in the middle of a busy city like KL or a tranquil town away from the hustle and bustle, many might get confused on which one is a better option: an Airbnb or a hotel. While hotels are popularly known for their luxurious and elegant surroundings, Airbnb is better suited for those who seek one-of-a-kind experience—but, don't get fooled as just like hotels, many Airbnb nowadays can also offer you a luxurious stay.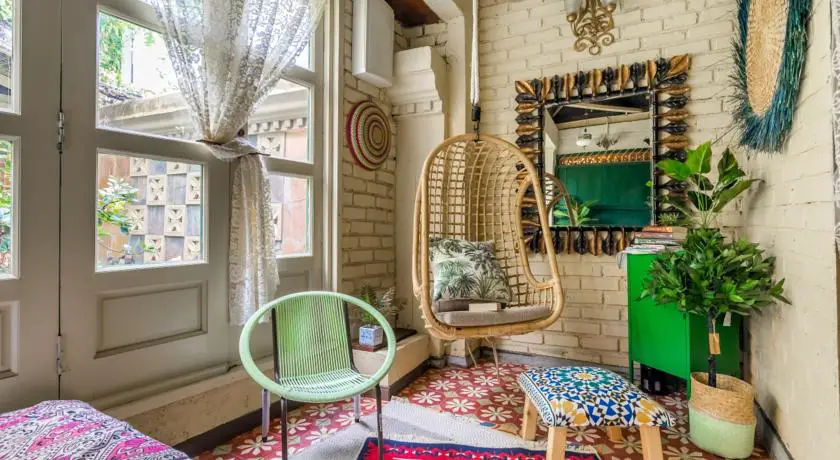 Image source: Classic Malay House Airbnb
Although Airbnb is typically cheaper than hotels, they often come with all sorts of amenities that you need including a full kitchen! Plus, staying at an Airbnb is also extra comfy; most of the accommodations are decorated in the most homey-way possible complete with a personal touch from the hosts.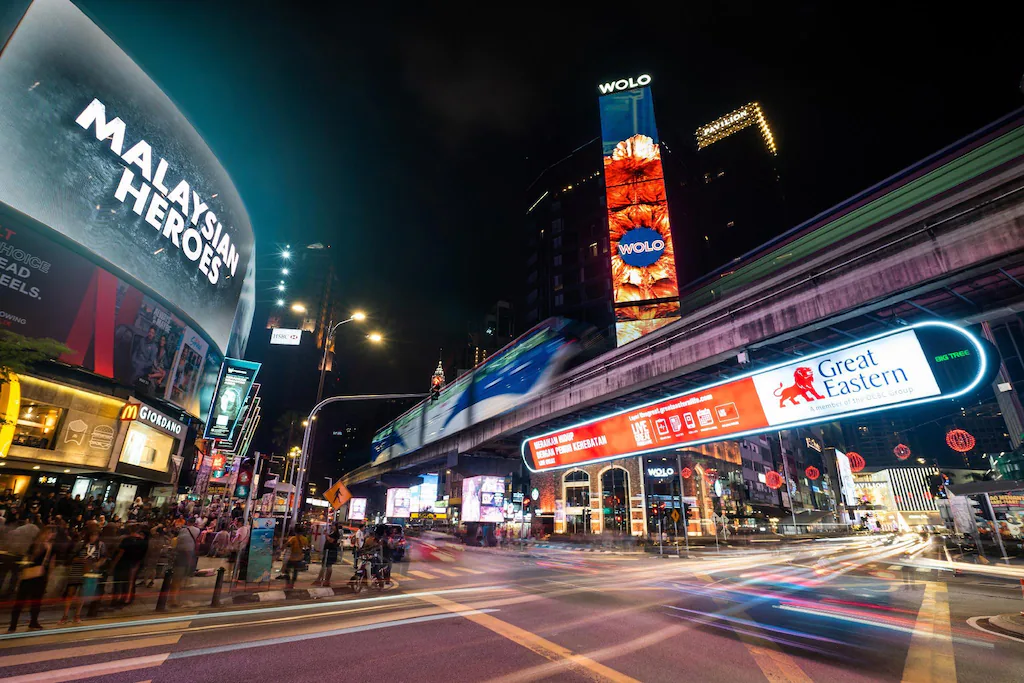 Image source: Wolo Kuala Lumpur
So, if you wish to explore Kuala Lumpur, Malaysia's very own city that never sleeps, it is a must for you to stay the night in some of the most luxurious Airbnb that the city holds. Imagine spending your weekend wandering around the city and returning to an Airbnb with a great view of the vibrant Bukit Bintang—now that's what we call a perfect weekend getaway! 
Don't worry if you're not so sure which Airbnb suits you the best as we have prepared our top 5 luxury Airbnb in KL that we think might spice up your short trip. Continue scrolling below to discover them all.
Loft Suite 3 Bedroom @ Titiwangsa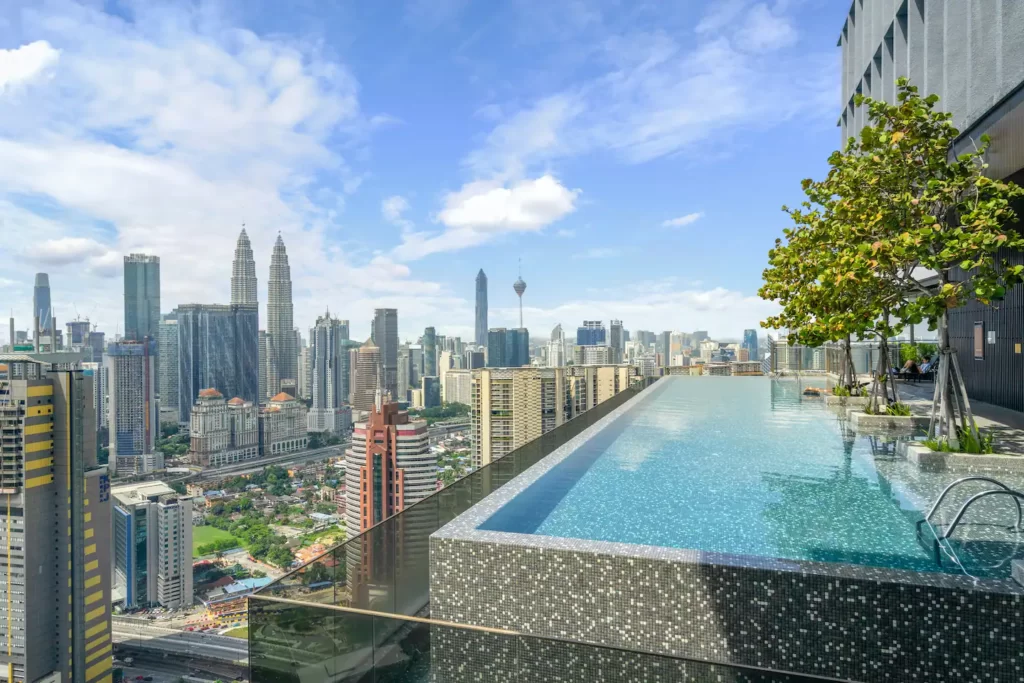 If you're looking for an airbnb with an amazing view of the city skyline, then look no further than the Loft Suite which is located on Jalan Tun Razak. The main highlight of this Airbnb is none other than its infinity pool which can offer you a spectacular view of the entire city—catch a panoramic view of all four main skyscrapers of Kuala Lumpur which are the KL Tower, The Exchange 106, Merdeka 118, and of course, the KLCC.
This luxury accommodation is also a great choice especially for those travelling in groups. There are a total of three bedrooms that you can make use of—one is elegantly furnished with a king bed while the other two has one queen bed each.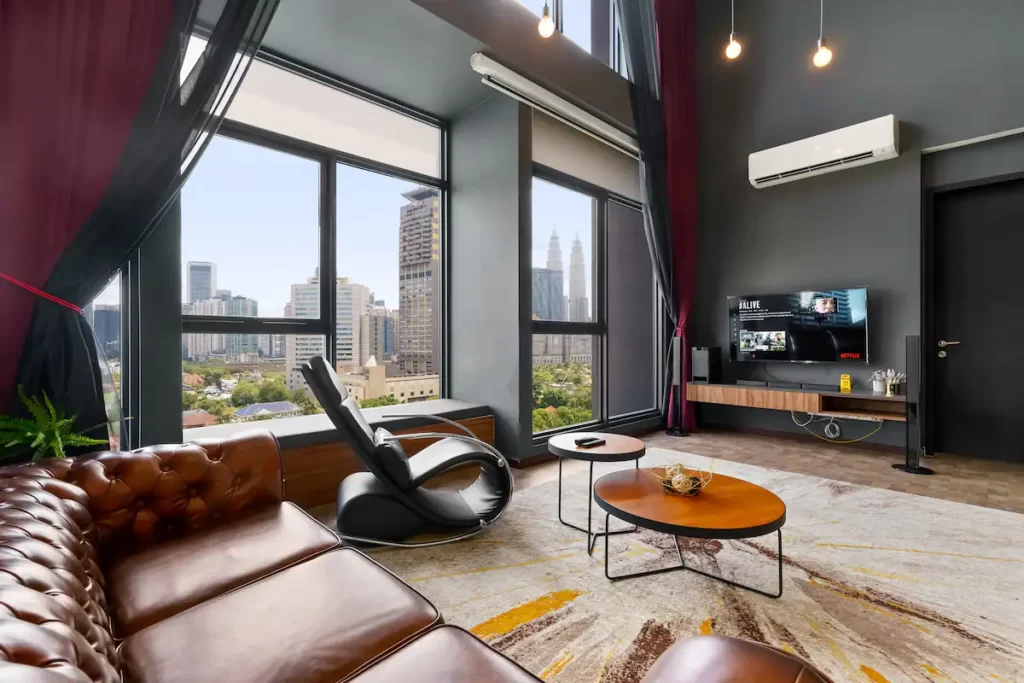 The living room features a rather sleek design. The combination of the dark painted walls and the brownish leather sofa will surely make you feel as if you're spending the night at a world-class hotel. What's best is that you can even get a great view of the twin towers just by sitting in the living room!
Given its location in the middle of the city, you can reach many of KL's main landmarks and shopping malls within a short distance.
Dorsett Residence @ Bukit Bintang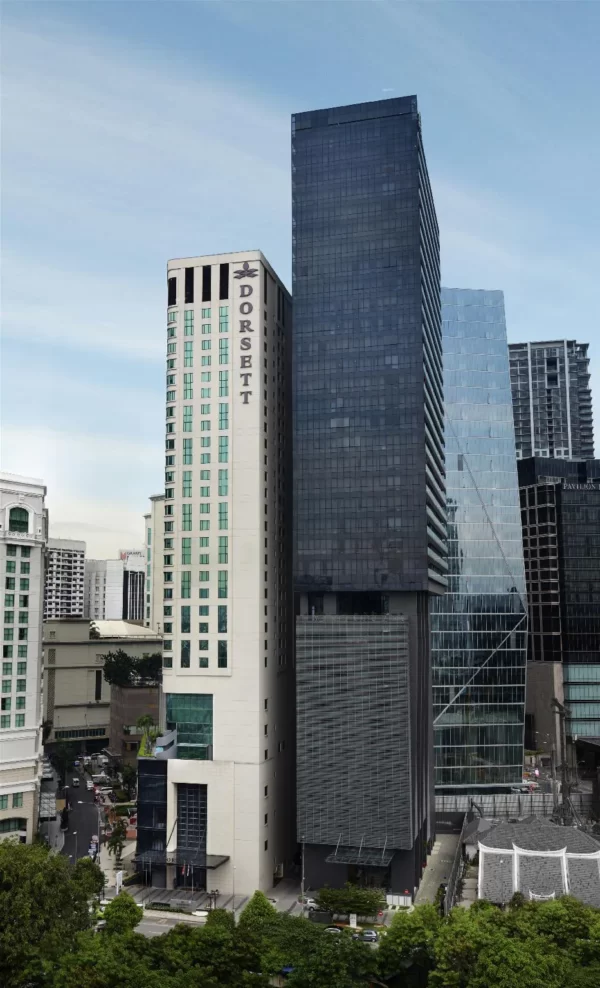 Many might have heard of Dorsett Residence, a five-star luxurious service apartment situated just a couple of minutes away from Bukit Bintang's main shopping malls such as Pavilion, Starhill, and Lot 10.
With its close proximity to Kuala Lumpur's golden triangle, it is not a surprise when Dorsett Residence is surrounded by many other world-class hotels such as Ritz Carlton, Westin Hotel, Grand Millennium, and not to forget, Dorsett Kuala Lumpur which sits right next to the service apartment.
Apart from its accessible location, this luxury airbnb is also popular among guests because of its stunning views of the entire city. The unit is located on the 30th level, so you can expect to get a glorious panoramic view of the city skyline and its many skyscrapers. You can also find a balcony next to the living room complete with a pair of garden-style chairs and a table for you to make use of.
Promising only the best experience for its guests, this accommodation only uses high quality linens and pillows for the beds to ensure you have a good night's sleep. There are two spacious bedrooms—one is equipped with a queen size bed along with a floor mattress while the other has two single beds. Not sure of what to do once you've settled in?
Then go and have a good swim in its infinity pool or if you're not in the mood to go outdoors, take a hot bath in the private bathtub while watching your favourite series on Netflix using the flatscreen in the bathroom.
Scarletz Suites @ KL City Centre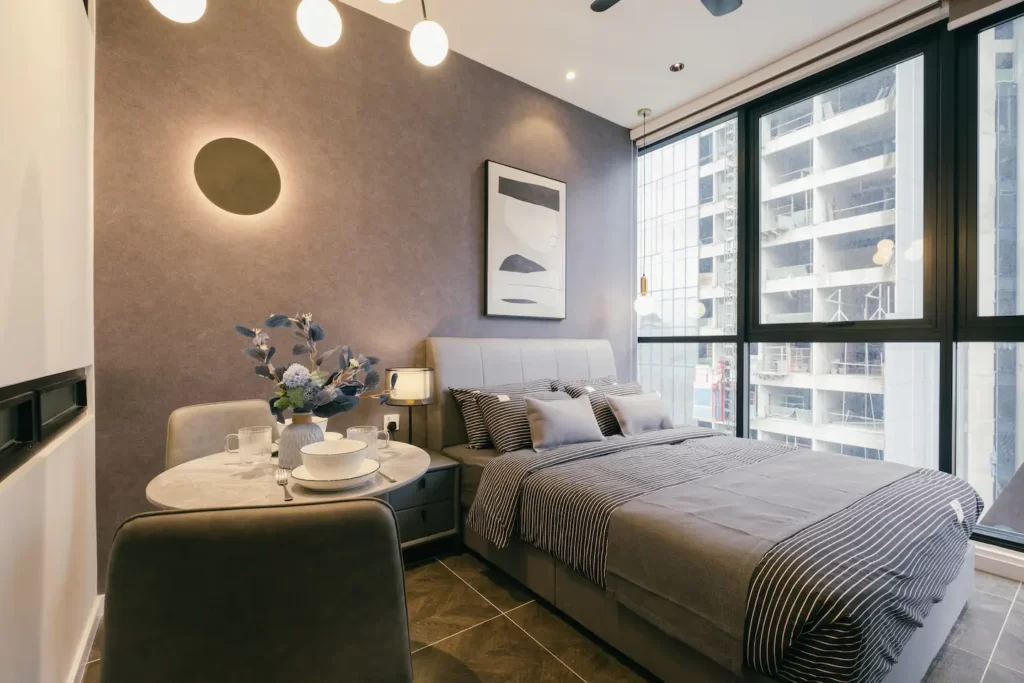 As for lovely couples who wish to spend some quality time together in the city, you can never go wrong with a stay at Scarletz Suites which is located just a few minutes away from KLCC—so if you're also planning to visit Aquaria, Avenue K or even Petrosains, then this accommodation is the best for you.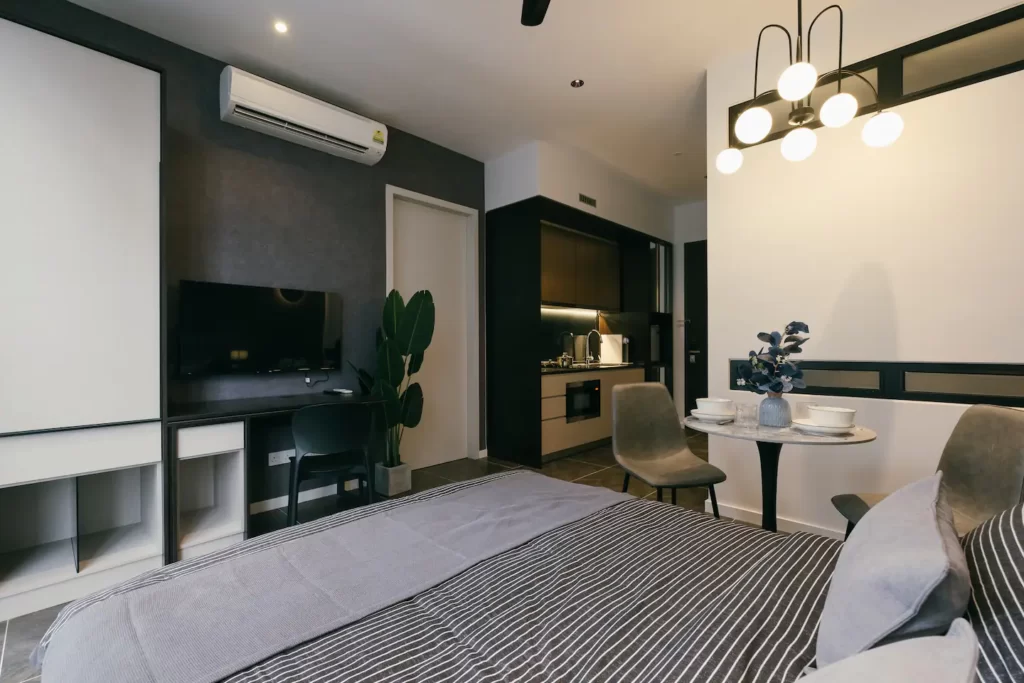 Featuring a modern living room fully furnished with a sofa, a designer coffee table, and a 40" smart tv complete with your favourite streaming services, you can spend the entire day lying around and doing absolutely nothing without feeling bored!
You can go ahead and spend some time swimming in its shared swimming pool which can also offer you a gorgeous view of the city or perhaps go to the gym if you wish to break some sweat. You'll also gain access to the property's common room where you can have fun playing foosball and darts.
Ceylonz Starlight Suites Bukit Bintang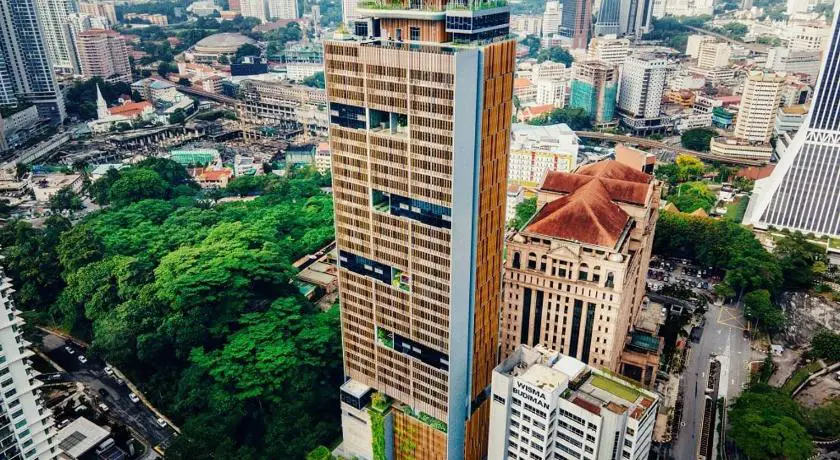 Ceylonz Starlight Bukit Bintang is no doubt one of the top luxurious accommodations in KL mainly due to its convenient location—this four-star property is located right in the heart of Bukit Bintang and a few distances away from many dining options and various nightlife scenes.
What's even better is that this place is also located not more than 500 metres away from public transports, so don't worry if you're not planning to drive during the weekends!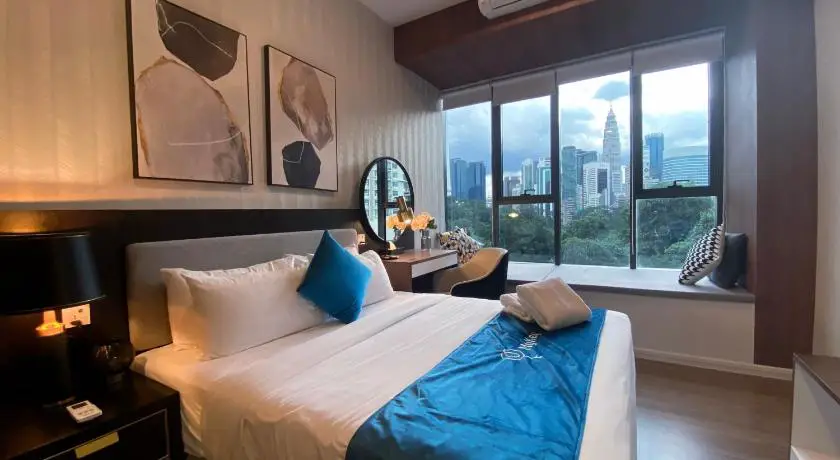 Ceylonz Starlight has several different accommodation options that you can choose from. The king studio is a great choice for those who love sleeping in big beds while those travelling in a group of three can go ahead and choose the deluxe triple room which is equipped with a queen size bed and one single bed.
Those who love a space with homey and modern decor can reserve a date for either the designer queen studio or the designer twin studio if you prefer two single beds instead of one whole queen bed.
No matter which room option you choose, you'll also gain access to the infinity rooftop pool along with the fully-equipped gym—both of which feature a jaw-dropping view of the city skyline!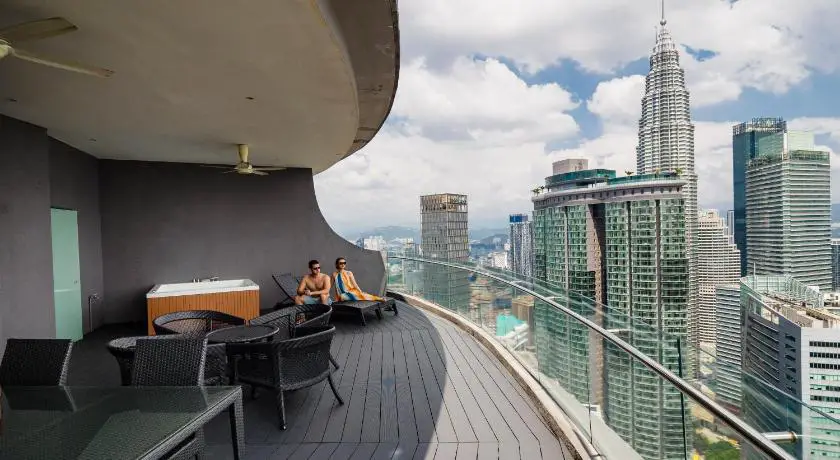 Those who love the amazing sight of the Petronas Twin Towers will surely have a good time staying the night at The Penthouse KLCC which is strategically located in the middle of KL City Centre.
Aside from its luxurious experience, the highlight of this accommodation is of course the jaw-dropping view of KL's most famous skyscrapers—imagine waking up in the morning and feasting your eyes with a stunning view of the twin towers!
If you wish to go all out, choose the presidential suite which is surely the epitome of luxury! Fully equipped with one high-quality king bed and two single beds, the main feature of this option is the spacious balcony terrace which comes with your very own private whirlpool tub.
So, go ahead and have an hour of relaxation while admiring the close view of KL Tower right in front of you. Those who prefer a smaller space, however, can never go wrong with the studio which can comfortably fit two people.
Kuala Lumpur surely does have an array of luxurious airbnb and hotels for you to choose from. Whether you're planning for a romantic getaway on the weekends with your favourite person or a luxurious yet exciting short trip with a bunch of your close friends, these options can definitely cater to your needs and turn your trip into one of a kind.