The Lake Gardens, Malaysia's very own Central Park has been one of Kuala Lumpur's top attractions. Spanning over 90 hectares of land, this green space in the city is in fact, KL's first ever large-scale recreational park—believe it or not, this park was established in 1888 and was one of the very few tranquil places one could find during the colonial era!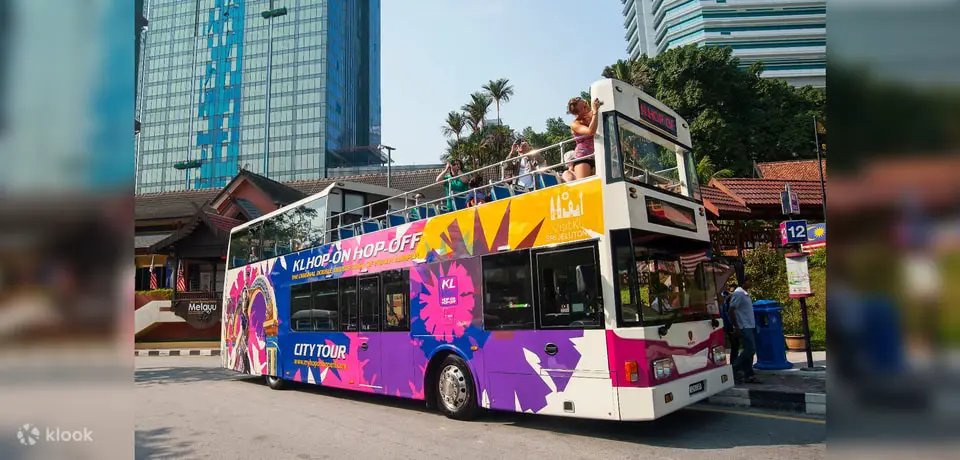 Today, visitors can reach the Lake Gardens by several means of transportation. You can drive, take the trains (with KL Sentral being the closest station) or get on the Hop on Hop off bus if you're feeling touristy. There are over 20 stops in KL!
But, what are the main highlights of the park and what can you actually do once you're there? Keep scrolling below to discover some of our top suggestions.
Explore the different sections of the Perdana Botanical Garden
Once you've reached the park, you might straight away notice several groups of people having a picnic either on the grass or at the gazebo. While a picnic does sound like a good idea, it is also highly recommended for you to walk around and explore every inch of the park as each section can offer you with different kinds of experiences.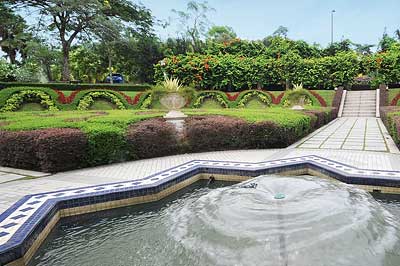 Image source: KL Botanical Garden
The Sunken Garden, for instance, is one of the park's best features and it is undeniably a great spot for a photo or two. Being a botanical garden, it is also not a surprise when you can find a special garden that houses different types of herbs and spices.
More exotic plants and flowers, on the other hand, can be found at the Conservatory Garden. Those visiting with kids can spend some time at the playground and the Deer Park where you can feed those friendly deers with some hay.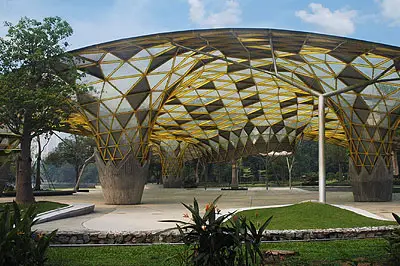 Image source: KL Botanical Garden
The unmissable part of the large-scale garden is, of course, the unique-looking Laman Perdana. Featuring an astounding yellow architectural piece that mimics a forest canopy, this is the part of the garden that connects all routes from the three entrances.
Other than being the perfect spot for gatherings, the Laman Perdana is also known for the several majestic trees flourishing surrounding the area. One can easily spot a couple of Adansonias and Moringas, two types of trees native to the African continent.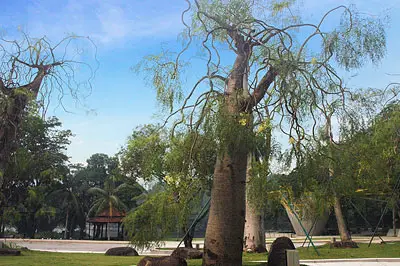 Image source: KL Botanical Garden
Colourful flowers also fill the surrounding area making it a great spot to snap some photos. You can also stop by Perdana Eating Corner, a humble eatery if you're looking for something to munch on.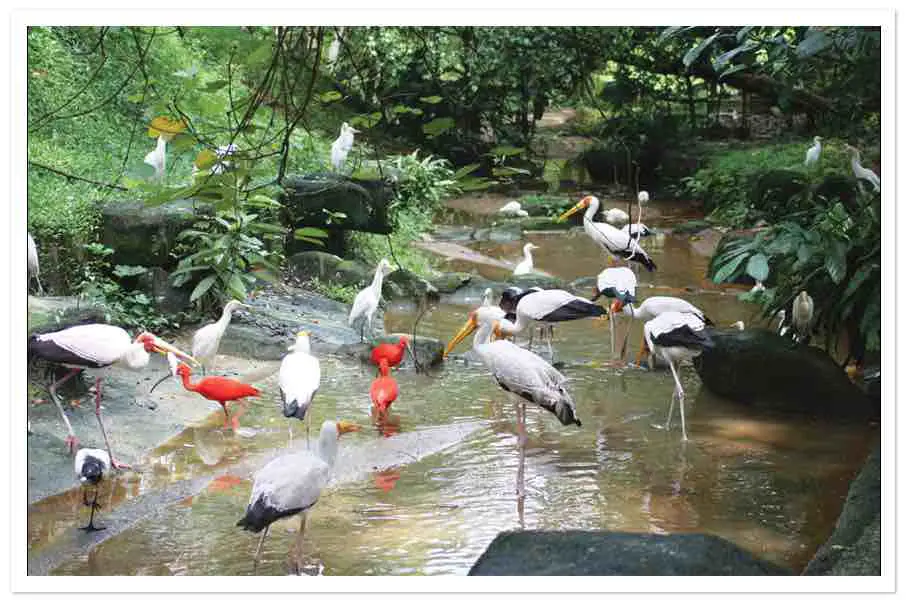 If you wish to have a different experience and get yourself even closer to nature, then consider getting a ticket to KL Bird Park which is also located within Lake Gardens. First opened to the public in the early '90s, this free-flight bird park is home to over 3,000 birds ranging from both local and foreign species—talking Macaws, the majestic Indian Blue Peacocks, scarlet ibis, hornbills, eagles, and even ostriches are some of the birds that you can find while strolling around this park.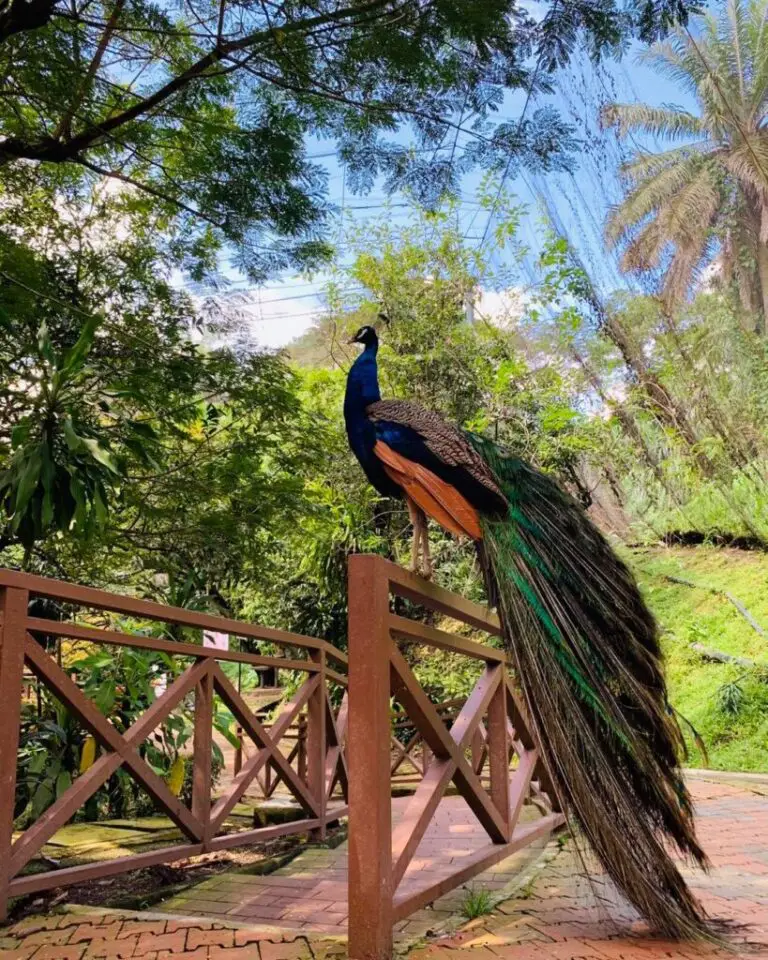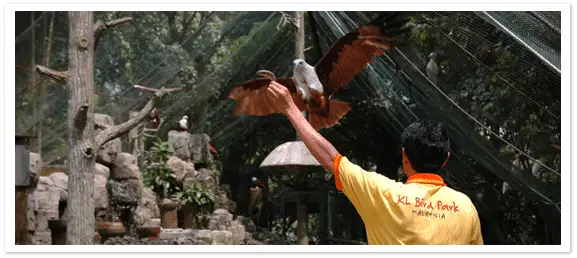 Since the entire park is designed to appear as close to the birds' natural habitat as possible—there are 4 different zones for you to explore—you'll no doubt feel as if you've taken a step into the wild.
The birds are free to fly above your heads and you can get up close to them! Don't miss to watch the birds showcasing their intelligence during the shows and make sure to keep track of time so that you won't miss the feeding hours.
Kuala Lumpur Butterfly Park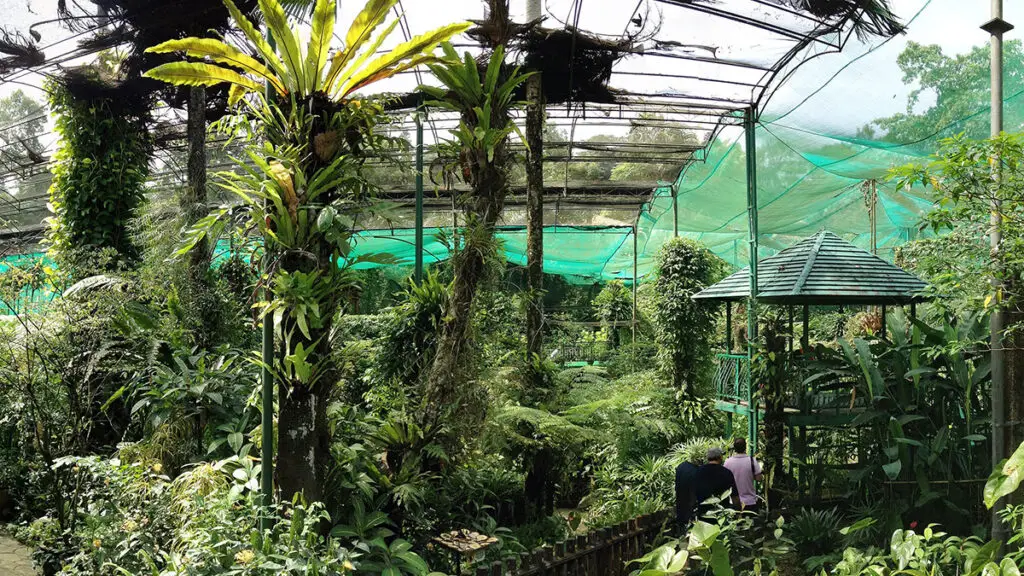 Can't get enough of getting surrounded by colourful flying creatures? If so, then head straight to Kuala Lumpur Butterfly Park which is also located within the green space. Feast your eyes with the sights of different species of butterflies and other insects and admire their beauty. Who knows they might even land on your hands and rest on top of your head!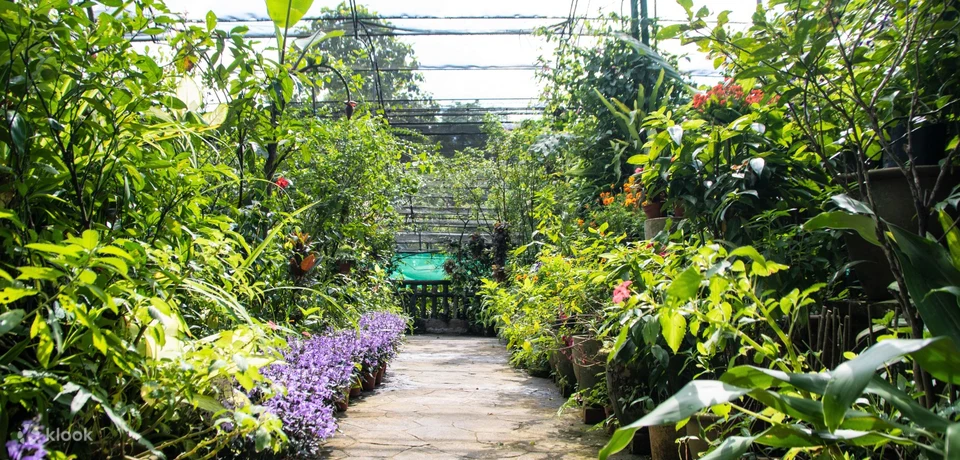 According to the world-renowned nature programme, the Discovery Channel, this butterfly park in Lake Gardens is the best and largest in the whole wide world, so it is safe to say that it's guaranteed for you to have a surreal experience while visiting.
Take a few pictures of yourself among the flying butterflies, feed the vibrant coloured koi fish and freshwater turtles, and try to spot the stick insects in camouflage.
Book a Private Day Tour to visit Bird Park, Butterfly Park and Hibiscus Garden on Klook! Comfortable round trip transfers and an English-speaking guide are included for a memorable day with your family!
Visit Nearby Museums and Monuments
Whether the sky is starting to get cloudy, signalling rainfall is on its way or perhaps you need a break from the outdoors, you can never go wrong with visiting museums that house cool artefacts that date back to centuries ago!
Luckily, you don't have to travel too far as there are a couple of museums located in close proximity to the park. 
Royal Malaysian Police Museum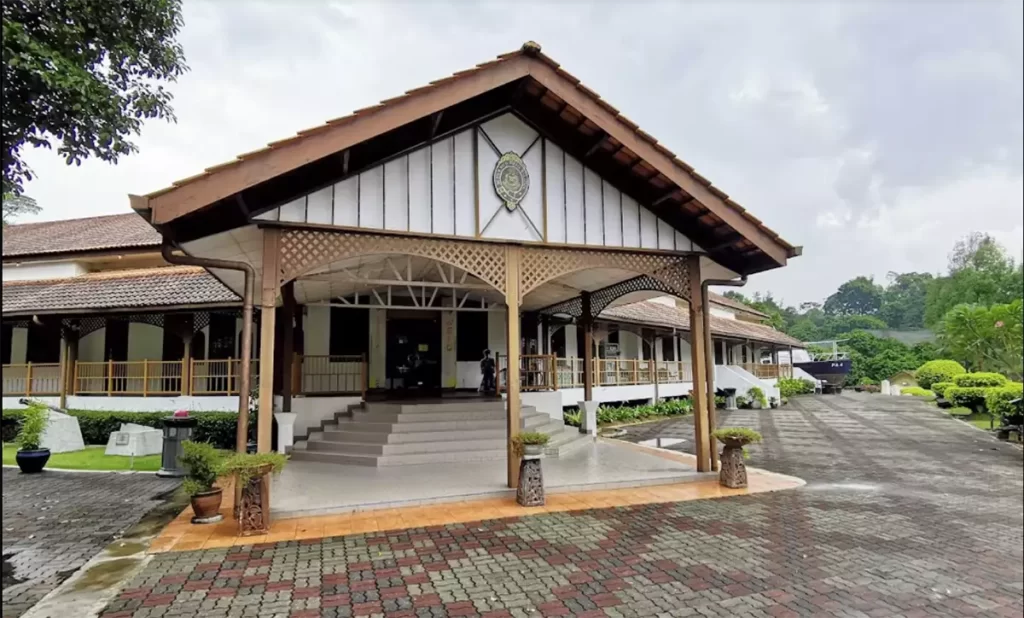 Less than ten minutes walking distance from IAMM, you can find the Royal Malaysian Police Museum which can take you back in time to the colonial period. Here, you can learn and dive deeper into the origins and history of the Royal Malaysian Police.
There are even separate galleries detailing how exactly policing was carried out during the Portuguese, Dutch, and British colonial eras along with the evolution of the police uniforms, gears, weapons, and vehicles. The best part is FREE admission!
National Museum & Orang Asli Crafts Museum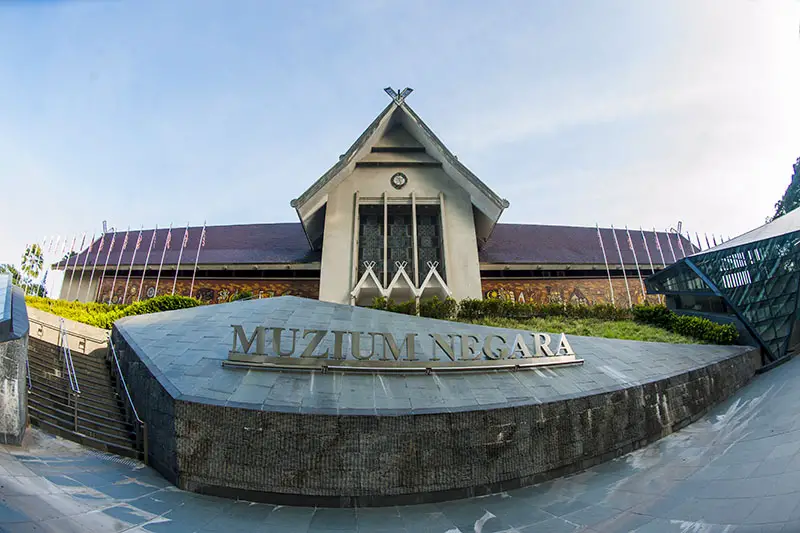 If the evolution of the Malaysian police force is not really your cup of tea, then consider visiting the National Museum or the Orang Asli Crafts Museum if you're curious about the culture and heritage of the indigenous tribes.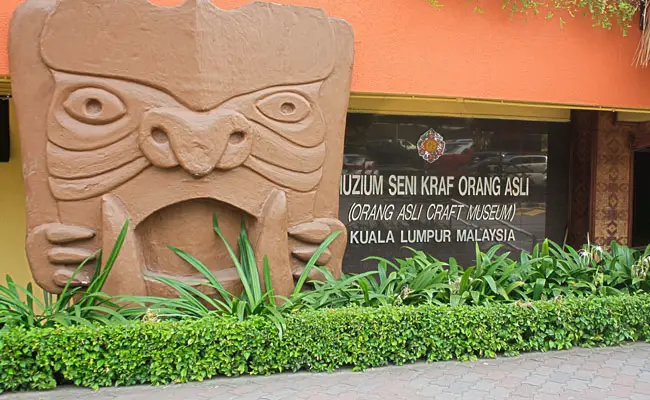 These two museums are located slightly away—right across the park, to be exact—but it's always nice to visit them if you've never done so before. If you have more time to spare, be sure to also drop by and stand before the 15-metre tall Tugu Negara!
The Lake Gardens surely is not your typical recreational park as there are so many interesting things that can be done here! Given its massive space, it is highly recommended that you start your visit in the morning, so that you can have more time exploring before it closes after sunset.