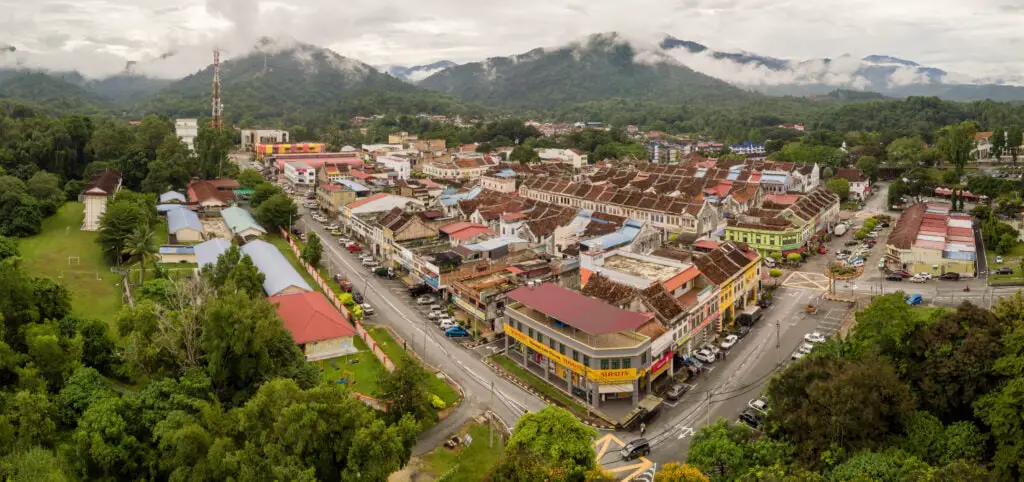 Whenever one thinks about a short trip away from the hustle and bustle of the big cities, very few would immediately think of Kuala Kubu Bharu, a small yet charming town located nearly an hour away from the city of Kuala Lumpur.
From what was once a mining town, Kuala Kubu Bharu or also known locally as KKB also acts as a pitstop for those who are heading to Fraser's Hill. 
A little history background of this little town: KKB was initially founded at a different location close to the Selangor River. However, due to the total destruction caused by a massive flood in 1883, KKB was moved to a higher location which is the very same spot where the town can be found today!
So, what can you actually do in Kuala Kubu Bharu and what can you expect from such a little town on the foothills of the quiet and serene Fraser's Hill?
Whether you plan on staying the night or just a simple day trip filled with exciting outdoor activities and food-hunting sessions, we have you covered. Continue scrolling below to discover all that KKB has to offer for your unique weekend getaway.
If you wish to get a quick escape from the busy city life, then a stay at Sarang by the Brook will definitely turn your trip into one of a kind. Heavily relying on its tropical surroundings, this accommodation is considered one of the favourites among nature-lovers mostly due to its quaint environment.
Promising its guests with nothing but a chilled-out atmosphere and comfortable stays, Sarang by the Brook distinguishes itself from the other accommodation options in KKB by styling its rooms using vibrant-coloured shipping containers each with a massive window pane for you to enjoy the beautiful sights of mother nature.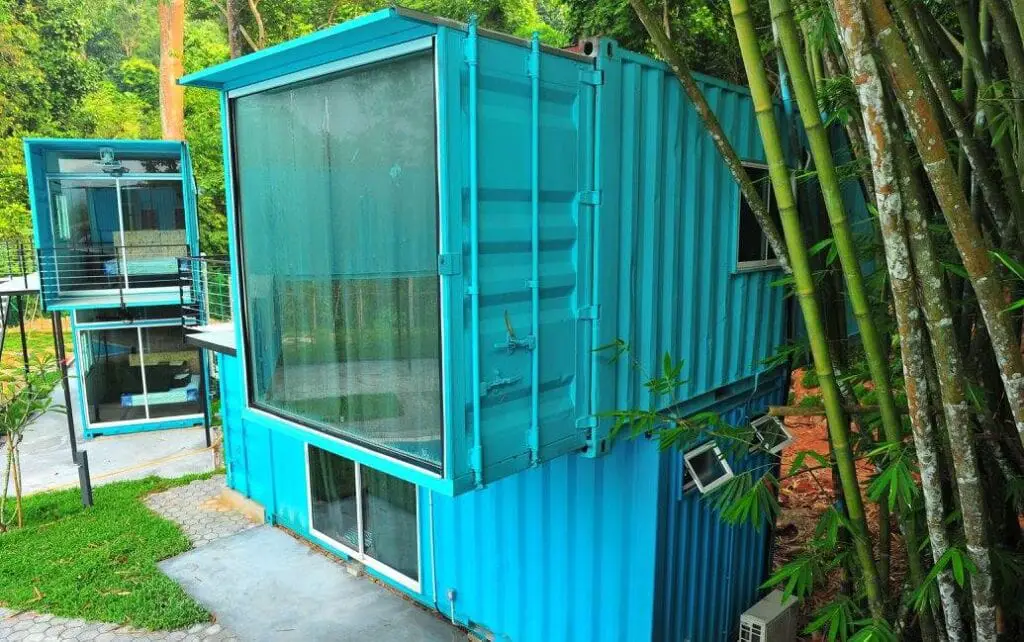 Available in three different room options (there are only twelve rooms in total), this serene accommodation also features a swimming pool. Those who would like to have a barbecue can also rent their barbecue pit.
As for breakfast, a stay at this place comes with a serving of "Nasi Lemak bungkus" in the morning! While Sarang by the Brook is perfect for travellers travelling in pairs, those in bigger groups can also opt to rent the entire place which can fit up to 35 adults at one time.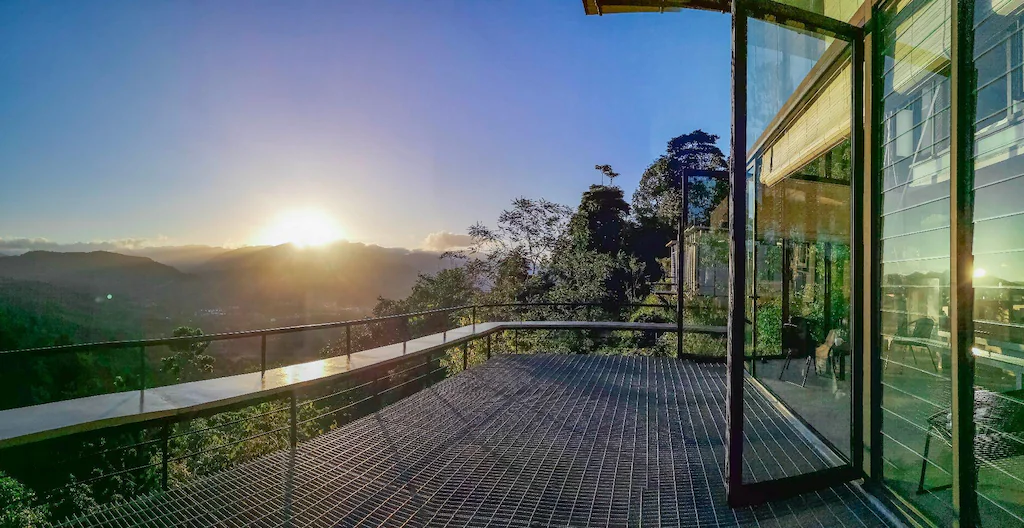 Imagine yourself sitting on the balcony while facing the rolling hills, waiting for the sun to emerge from the horizon—this is what you can expect if you choose to book a night at Hillside Batu Retreat. Perched at the side of a private hill while being surrounded by lush greenery, this rustic and minimalistic villa is best suited for those who long for peace and quiet. 
Aesthetically designed with an open concept and exposed concrete walls, this villa is a great choice for families or a big group of friends as it features three bedrooms, two bathrooms, and a spacious living area with a magnificent view of nature.
It is even fully equipped with a kitchen, a barbecue area, and a swimming pool for you to make use of. 
Enjoy the Views of Sungai Selangor Dam and Ampang Pecah
What's a trip to Kuala Kubu Bharu without exploring its jaw-dropping surroundings and attractions? Those who wish to feast their eyes with an amazing panoramic view can go ahead and head straight to Sungai Selangor Dam which is popularly known as KKB's best spot for both photography and fishing activities.
Opens as early as 9 am to 4 pm, the dam also has its very own recreational park complete with gazebos by the lake for you to relax and enjoy the view. However, do keep in mind that although no fee is required for entrance, you do need to register yourselves beforehand at the Splash Information Centre.
If you can't get enough of the amazing view of the dam, then start your car and get to Ampang Pecah (also known as Alor Lempah), a low yet impressive man-made waterfall initially created for flood mitigation.
Today, the river banks are usually filled with avid campers and outdoor enthusiasts—the moment you set foot here, you'll immediately notice a few tents and picnic mats near the waterfall. If you do opt to camp in Ampang Pecah, make sure you're fully equipped with all the essentials as the area has no camping facilities just yet.
Challenge yourself at ADREN X PARK
As for those who plan on spending their day with a rush of adrenaline, make sure to spend some time at Adren X Park, one of the top adventure parks in Malaysia that offers an array of extreme and thrilling outdoor activities—from ATV rides through the forest to white water rafting, water tubing as well as 200 metres zipline where you'll be flying above the tropical greenery.
Situated at Yellow Cabin, Kuala Kubu Bharu, this extreme park is operated by Rentas Adventures and is open from 10 am to 6.30 pm.
Although certain activities here are available for walk-in, it is highly advisable for you to get in touch with them and place your bookings via Whatsapp beforehand, especially if you're travelling in groups and planning to take on the ATV rides and white water rafting.
If you think paddling through the river current and flying across the forest are not challenging enough for your inner adrenaline-junkie self, then gear up and head to Bukit Kutu, one of the most popular hiking spots in Kuala Kubu Bharu.
Do keep in mind that a permit is required for you to start your journey up the peak. Simply fill up the application form and send it to phdhuluselangor@yahoo.com. Once you've received the approval via email, you're good to go! Entrance fee (RM 5 per person) can be made at the counter the moment you're there.
Formerly known as Treacher's Hill, a hike up to the peak might take you at least three hours. The trails are also considered by many to be quite challenging, so do ensure you are at a good fitness level—be extra mindful if you're hiking during the rainy season as the routes tend to be super slippery.
Although the journey up the peak might use up almost all of your energy, the views from above will surely make everything worth it!
Unwind at Kuala Kubu Bharu Hot Spring
Whether you prefer to do something more relaxing during your getaway or simply searching for a place to unwind after all those adventures outdoors, a little trip to Kuala Kubu Bharu Hot Spring can never go wrong. Located in Taman Arif, this spot has been opening its doors to the public for over a decade, but only a few are aware of this precious hidden gem. 
The hot spring might look simple with its exposed concrete lined pool and a couple of gazebos, but the location's serenity is what makes this place special—it is nestled right behind a quiet residential street and in the middle of a lush greenery. The hot spring is also open day and night with free admission for everyone.
Where to Eat in Kuala Kubu Bharu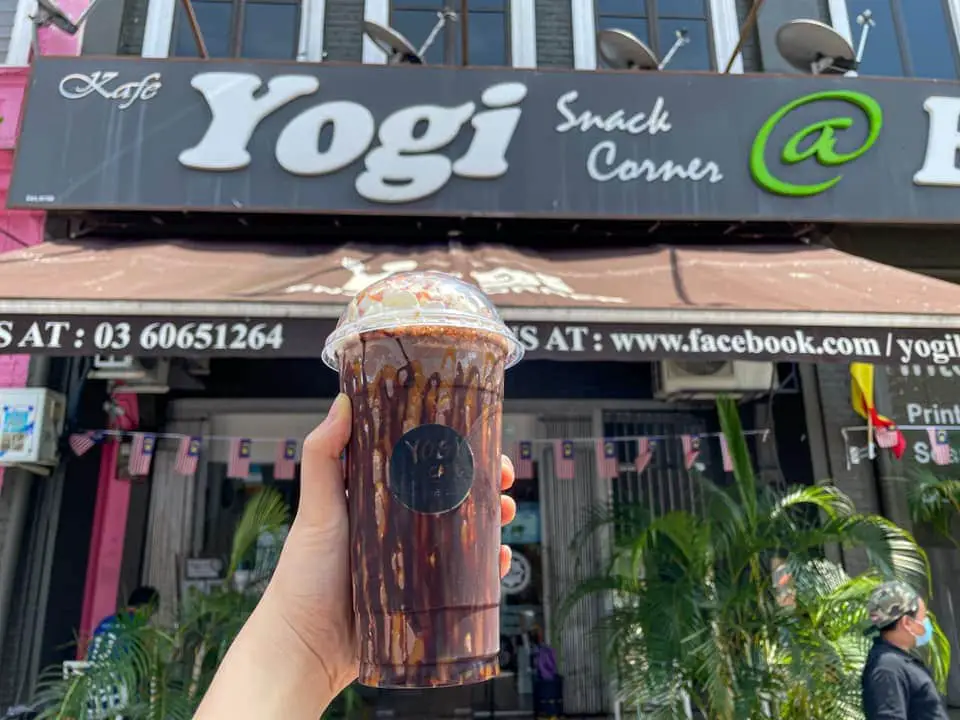 Image source: Yogi Cafe Facebook
Those who can barely decide what kind of cuisine they are currently craving can head straight to Yogi Cafe, a simple yet pleasing-to-the-eyes eatery that has all sorts of meals and beverages that you could ever wish for—from a simple plate of mee goreng mamak to nasi lemak, claypot rice, chicken chop, and a Japanese bento.
You can also clench your thirst with a variety of beverages here including cendol, soya cincau and even milkshakes!
Teng Wun Bakery & Confectionery
If you're not in the mood for heavy meals, then stop by Teng Wun Bakery, a local favourite that sells mouth-watering pastries and cakes. Not only are the desserts freshly baked each day, but they also come in various flavours that will definitely make you drool!
Pastry lovers can go ahead and indulge in their flaky kaya puffs while those who prefer old-school cakes can try their pandan layer cake and butter sponge cake.
Although some might refer to Kuala Kubu Bharu as a "sleepy town", don't get fooled by your first impressions of it. With its rich mother nature, KKB surely can provide your short trip with a lot of fun especially for those who love spending their time outdoors.