Fraser's Hill rises 1,500 meters above sea level in the Titiwangsa mountain range of Peninsular Malaysia. It currently consists of seven hills, named after a solitary Scottish explorer, James Fraser, who established a tin-ore trading post in the 1890s.
For one to relax and hide from not only the heat and humidity but also the hustle and bustle of city life, Fraser's Hill is truly an idyllic spot and many things you can do there.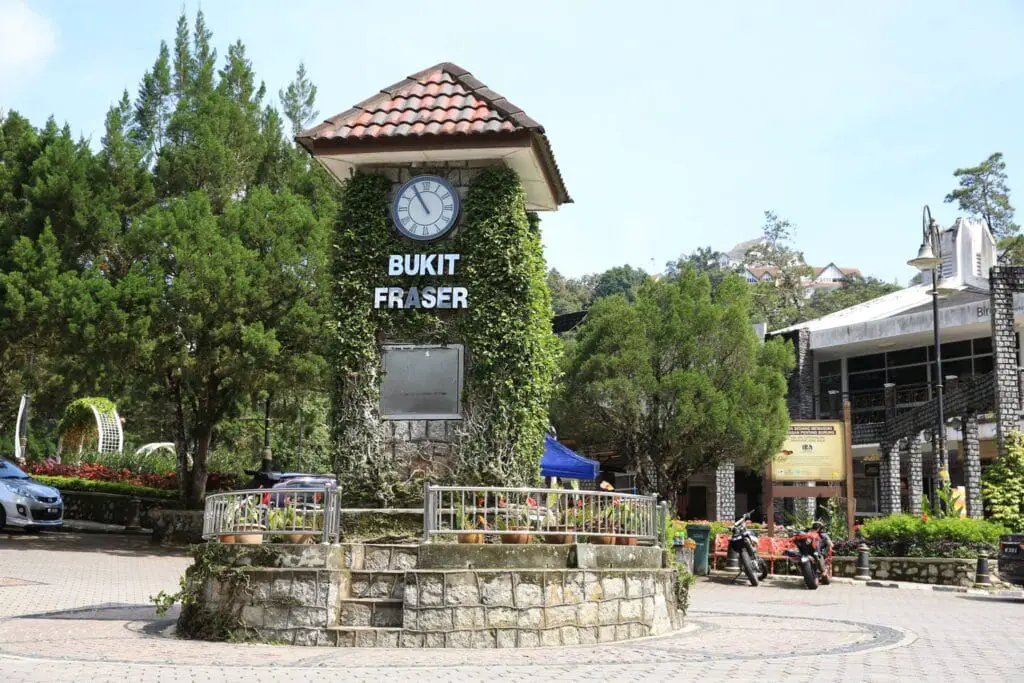 Fraser's Hill is one of the popular hill getaways in Malaysia and is located just a two-hour drive from Kuala Lumpur. 
As you explore this beautiful place, you will probably also be wondering what to do in Fraser's Hill. Here are a few suggestions if you're in the area.
What to do in Fraser's Hill?
Dine and Stay at Ye Olde Smokehouse
Having opened in 1937, one of the nostalgic and old-world English inspired restaurants is still operational. The place is also called Ye Olde Smokehouse, and they serve some genuine English-Asian cuisine that everyone coming up here needs to try.
This restaurant is very popular during the weekends, particularly during tea time.
Ye Olde Smokehouse also doubles as a cottage where you can reserve rooms to stay in. There are a total of 14 rooms and suites available.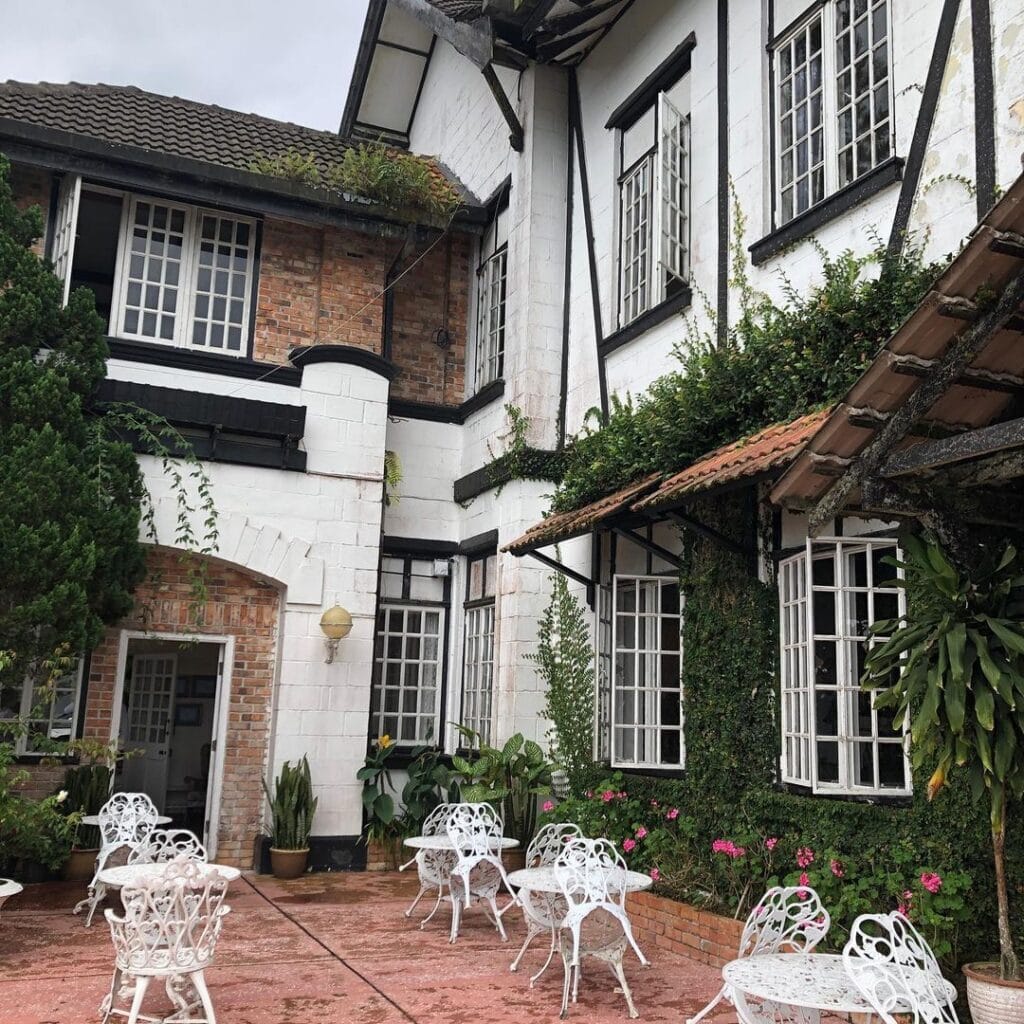 In a classy boutique setting, this colonial bungalow of mock Tudor architecture promises the elegance of an English country house, complete with rafters, beams and old-world furniture.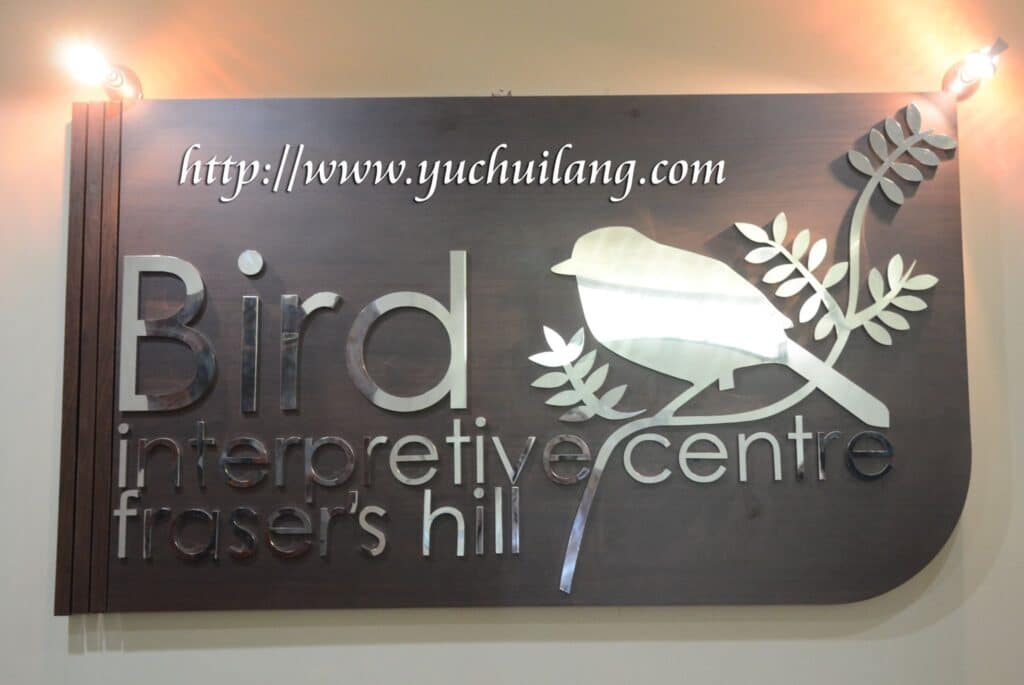 This is a perfect attraction if you're into bird watching. You'll hear about migration and how local birds can be spotted. This is an excellent primer since it will tell you exactly what to look for when you're out and about.
It's not a big spot, so it's not going to take long before you find your way through the facility. Yet it is extremely informative.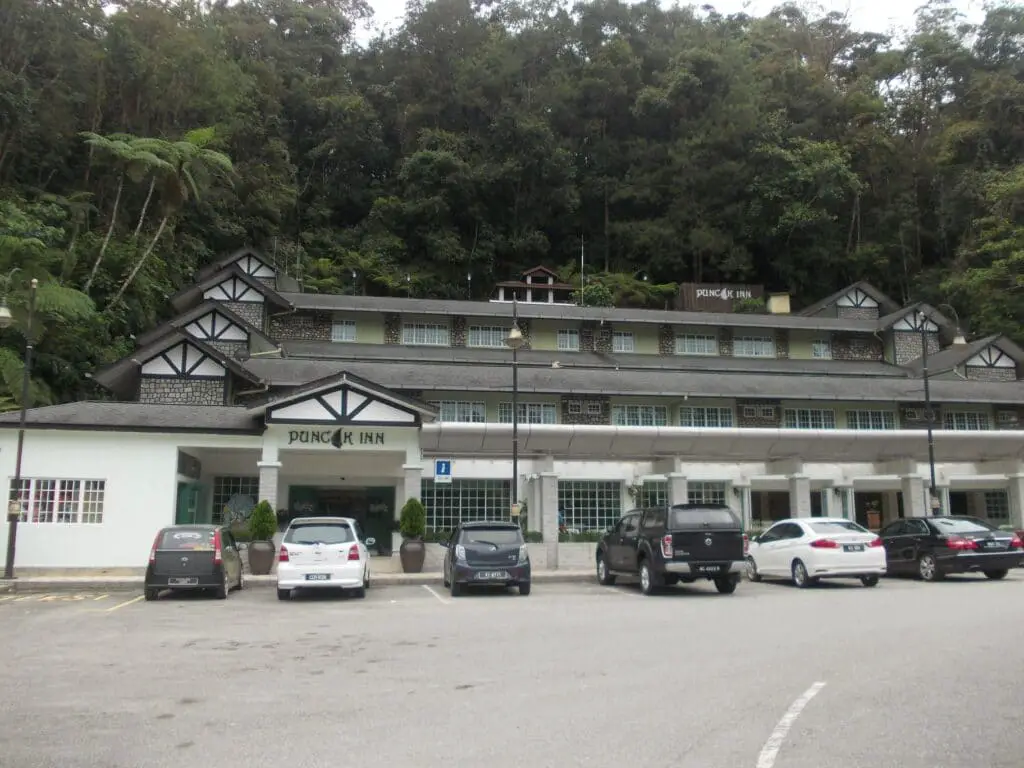 Bird Interpretive Center is a local and migratory bird species gallery documented from Fraser's Hill, situated at the town roundabout in the Sports Complex opposite the Puncak Inn Hotel. The centre is open on weekends from 10 am to 7 pm, perched on the first floor.
It is free to access. Visitors may ask the staff of the Puncak Inn to open its doors on weekdays. Dedicated to bird watching, one of the most popular tourist and visitor activities on Fraser's Hill, more than 250 bird species, including hornbills, doves, pheasants, eagles and other endemic species, have been reported here.
Migratory birds from Russia, Japan and China visit Fraser's Hill during some seasons to avoid the freezing winters while finding pasture.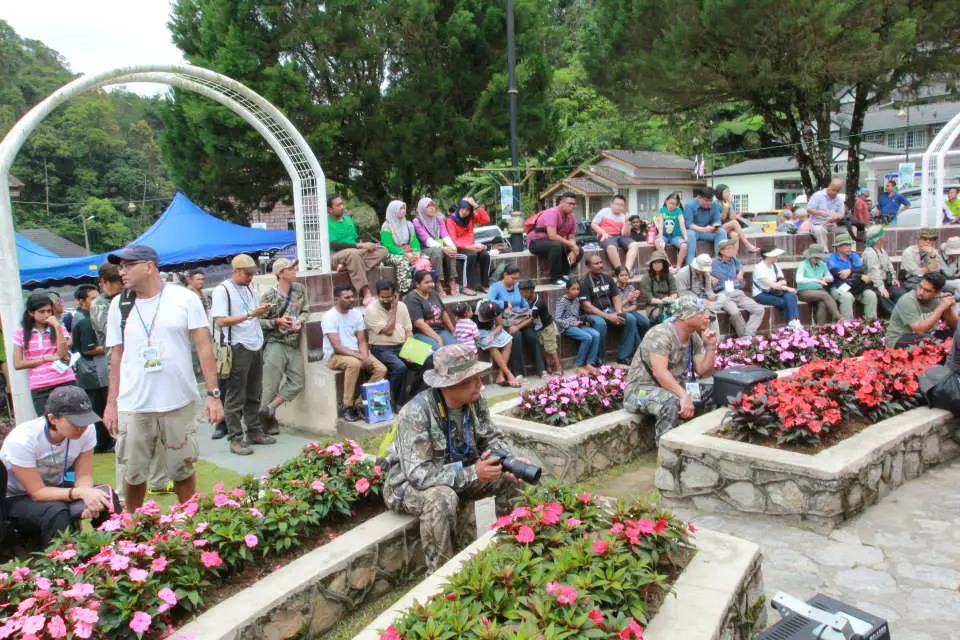 The most common outdoor activity here is possibly bird watching, as over 250 bird species can be found all over Fraser's Hill. There is the Fraser's Hill International Bird Race every year that sees more than thousands of enthusiasts competing.
Every trail here offers numerous bird species to spot, and you can sometimes spot them along the main roads as well. It is possible to do this activity solo or with the aid of bird guides.
Eight natural trails are marked across Fraser's Hill, each named after a pioneer naturalist. Employ a guide to assist with navigation, so that your interaction with nature will not be interrupted.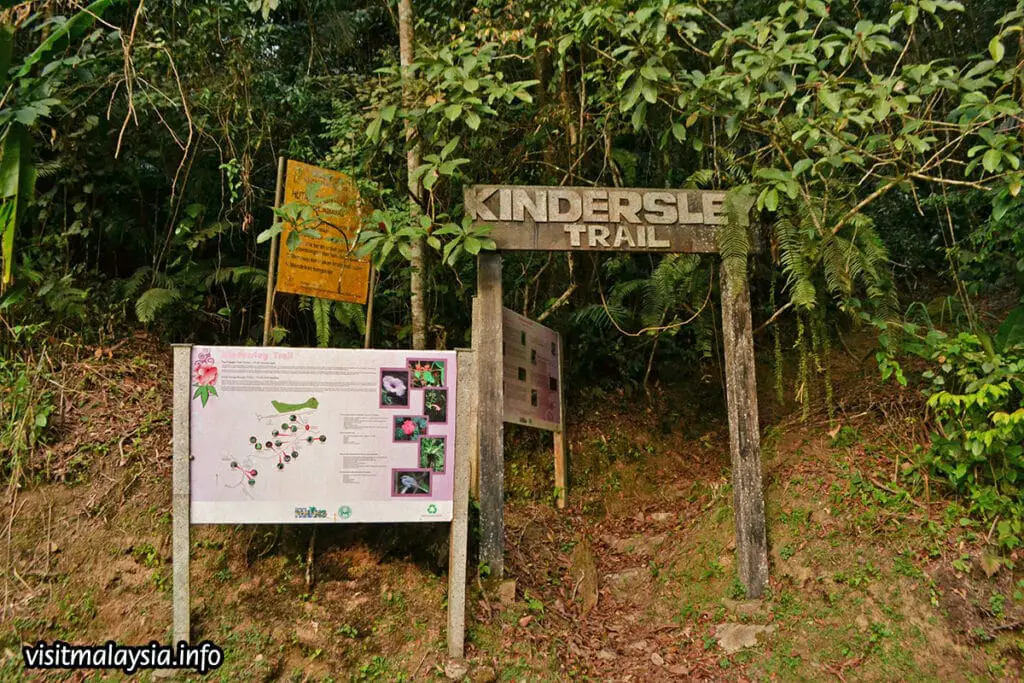 The common trails are the Kindersley Trail, Mager Trail, Abu Suradi Trail, Rompin Trail, Bishop's Trail, Hemmant Trail, Maxwell Trail and the Pine Tree Trail.
Discover unusual tarantulas and special earth spiders that will please even the most hardcore Arachnid enthusiasts. Bring your camping gear if you'd like a view of the night stars.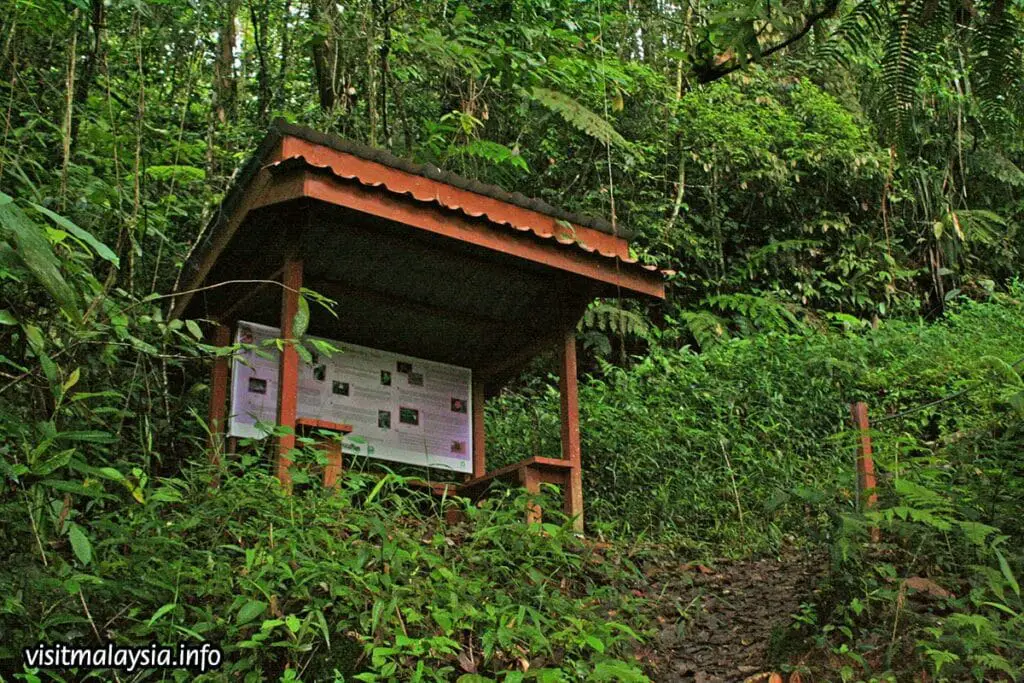 None of the paths is extremely challenging, but as some walks are on the longer side, it is a good idea to bring water with you.
As you'll probably see an excellent view of local vegetation and birdlife, carry your camera as well. For bird lovers, Bukit Fraser is a perfect place, and nature tours are a great chance. Visit here for a more in-depth guide on Fraser's Hill Trails
Visiting the Jeriau Waterfall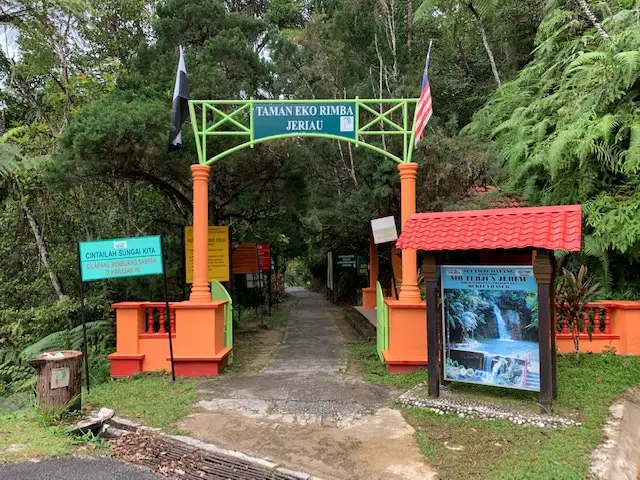 This is perhaps the only commercial waterfall and is situated about four kilometers from the town area of Fraser's Hill. You can walk there, but it will take you about 30 minutes, and most tourists will drive here on their own.
The trail is not challenging, with railings and walkways that are appropriate for the elderly and children. Gazebos and picnic areas are accessible there.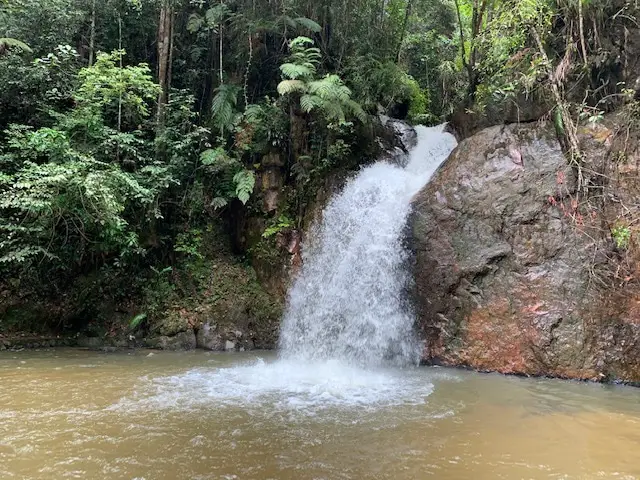 The waterfalls in Jeriau are about 10 meters deep and fit for swimming. Often because of heavy rains, they close the waterfalls during the monsoon season from November to January.
You may want to confirm with the locals there first if you go during these periods.
Horse Riding and Archery at The Paddock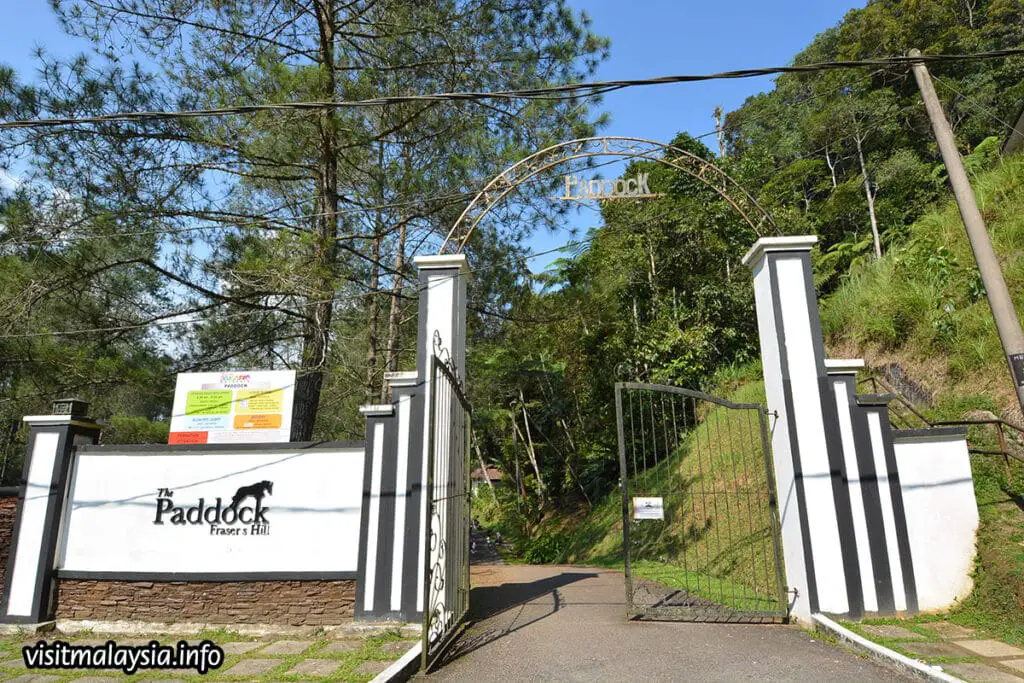 There is a spot called The Paddock that provides tourists with horse riding and archery. The tale goes where old retired racehorses are kept in a stable and used as pleasure riding horses.
You can also try archery at the same range as The Paddock. It's tough if you're inexperienced. It is not an easy job to strike the targeted bull's eye.
To have a better understanding of mastering this sport, you'll probably need to play a few rounds.
Where to Stay in Fraser's Hill?
1. Shahzan Inn Fraser's Hill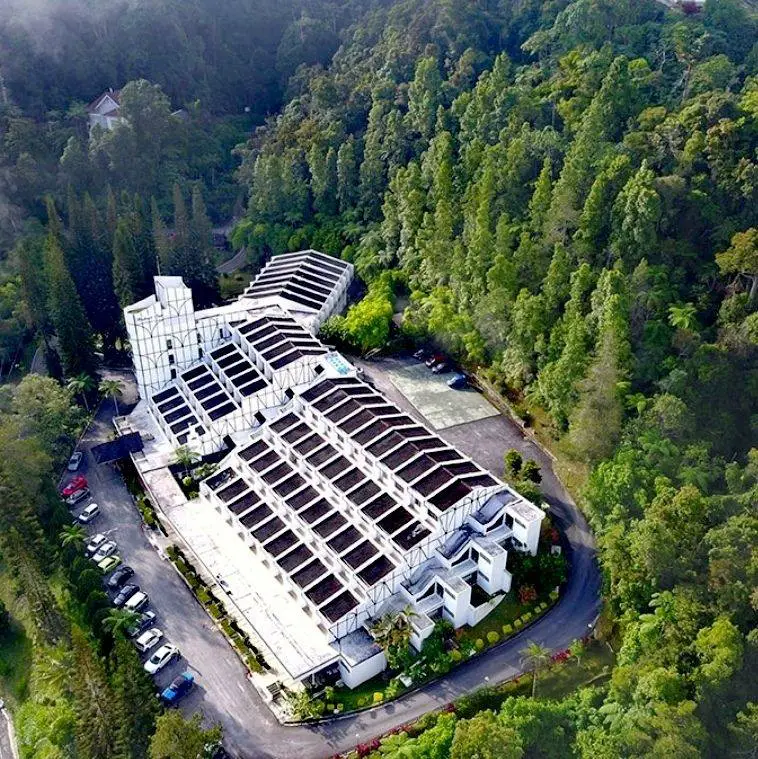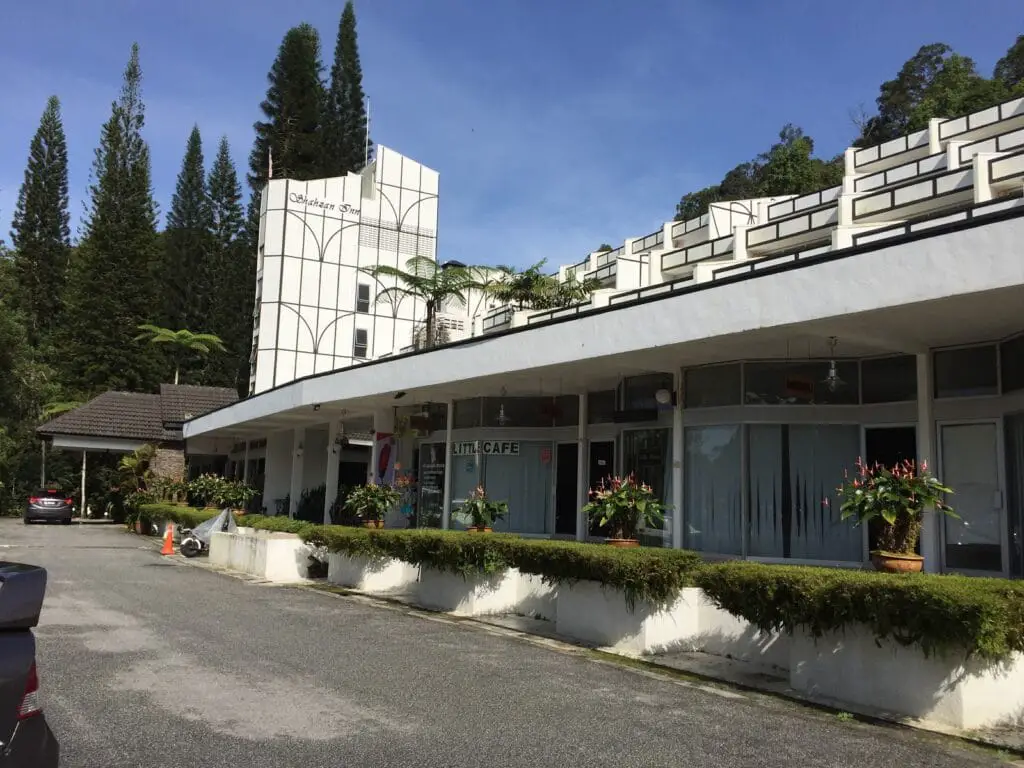 Contemplate spending the night at the Shahzan Inn when it comes to seeking an inexpensive hotel in Fraser's Hill.
You can choose to wake up to a garden or golf course view, and each room comes with standard facilities, ranging from comfortable beds to an en suite bathroom.
Ask the staff to point you to their gorgeous golf course if you want to practice your swing.
2. Green Acres Fraser's Hill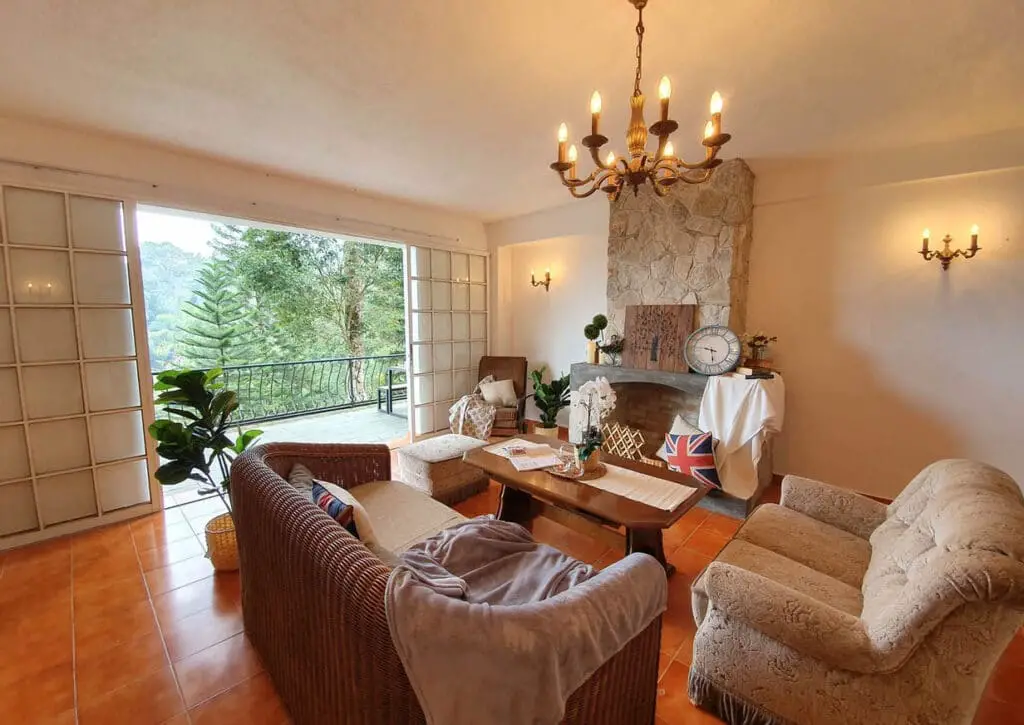 Green Acres Fraser's Hill is surrounded by serene scenery and tall pine trees and is where you can spend a night. It is built to host up to 27 people with 6 bedrooms, which is ideal for big family getaways.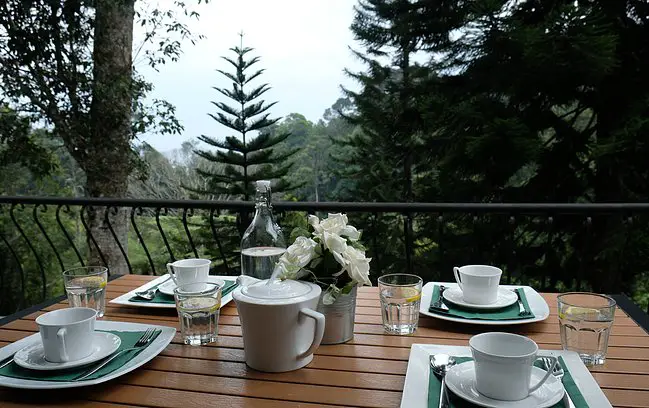 The homestay bungalow also has a living hall, dining hall, and kitchen. Individual rooms can also be rented by couples or small families, but take note that you will share other parts of the house with other guests.
Puncak Inn Bungalows is located in Fraser's Hill and provides internet connectivity to tourists in the open areas. It has a fitness centre, as well as a bistro, bike rental and squash courts. 
The property has several offices, including air terminal transportation, restaurants, and a green one. Additionally, a garden and a designated smoking range are given.
Lodges are furnished with a fridge, tea and espresso making offices and link/cable TV stations. They provide movies-on-demand, ironing and remote web access for offices.
At the in-house eatery, those remaining on the property will appreciate an exceptional feasting experience, suitably positioned for people who love staying near their meals.
Where to Eat in Fraser's Hill?
1. Lot 10 Breakfast@Green Roses Fraser's Hill
A famous local food court is located here and addresses all age groups. In the Food Garden, you get the best of the local Chinese, Malay, and even Indian food served here. 
Because of its size, equipment and range of options, this is the most common eating spot in Fraser's Hill.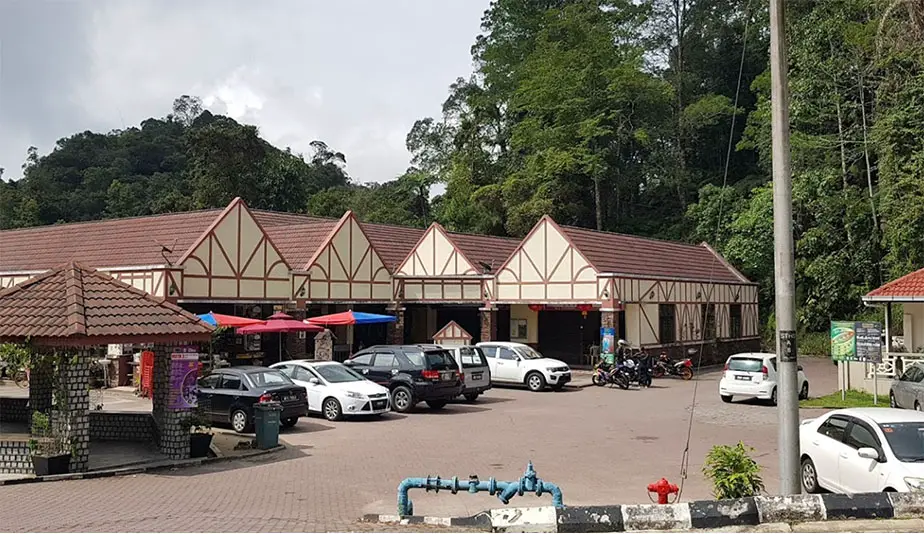 Food Garden is a large food court at Taman Awam Public Park, located off Pine Tree Road after the roundabout from the PKBF building or just before the intersection with Jeriau Waterfall (right) and Allan's Water (left), comprised of local hawker stalls and restaurants. 
That specific eatery stall specializes in Nasi Lemak at the Fraser Hill Food Court. The sambal is a spicy, soft, thick reddish paste… very delicious. This outlet is a must-try for Nasi Lemak lovers.
2. Aida Daniya Restaurant & English Teahouse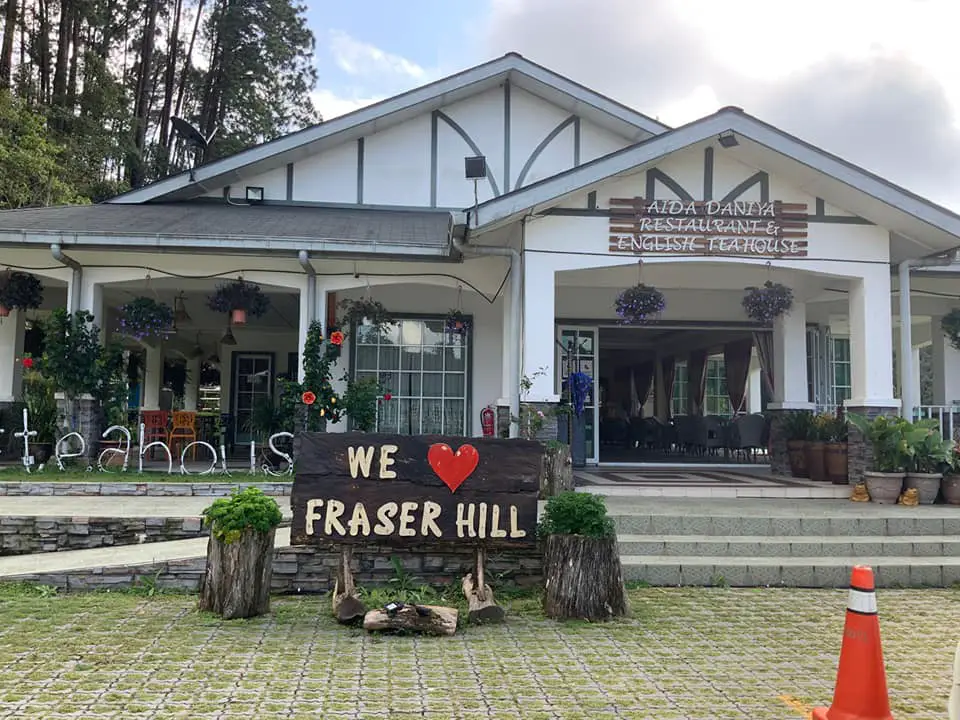 The Aida Daniya Restaurant and English Teahouse is a boutique cafe situated on the right side of the T-junction after the PKBF building along with Jalan Pokok Pines.
The restaurant features a lush garden adorned with panda statues on a hillside overlooking a lovely park, while the menu offers an eclectic selection of local and continental favorites, including afternoon tea with scones and pastries.
Whether you're out friends or family, a place to lay your head down when you come back is important. Looking for more unique stays?
Explore all on placefu.com