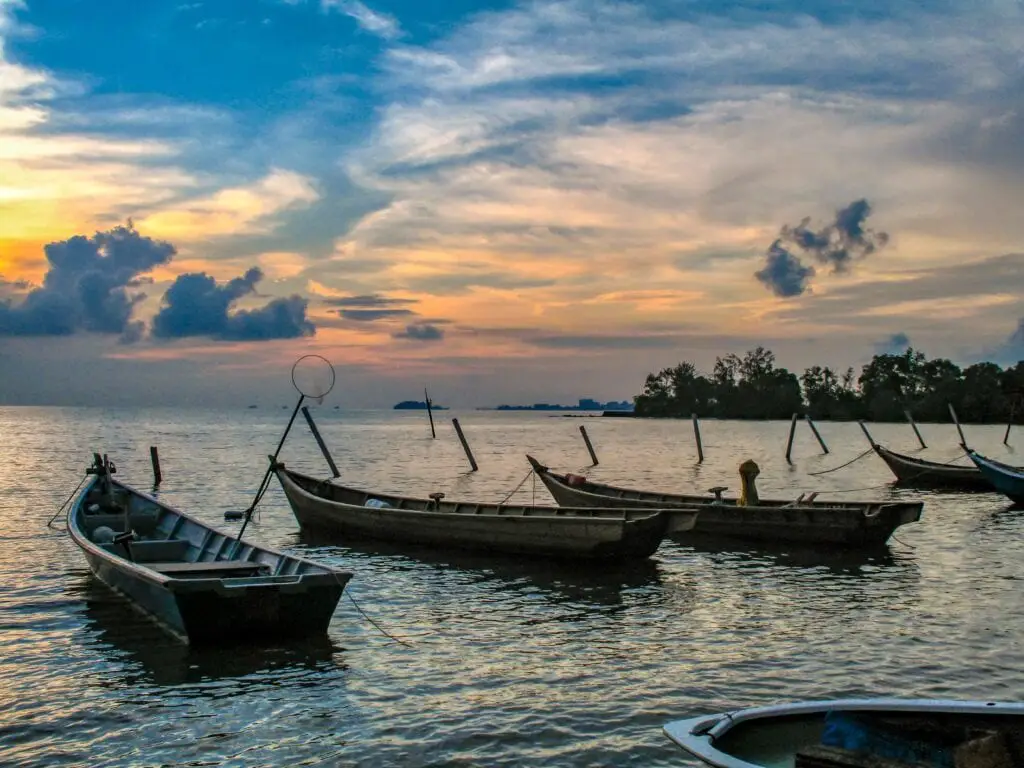 From mainly being used to produce charcoal a few centuries back, Port Dickson has now evolved into a beautiful resort town with several beaches for you to have fun at. As one of the favourite holiday destinations for local visitors—and sometimes, foreigners too—PD currently has an array of hotels and attractions that can surely turn your short trip into one of a kind. Some might even get overwhelmed by the choices and end up not knowing where to stay, eat, and what else can you do other than building sand castles on the beach. 
But, don't worry as we have listed almost everything to help you plan out your trip—be it with your family members or even a big group of friends. Continue scrolling below to discover some of our top recommendations of things to do in PD.
Things to do in Port Dickson
Other than spending your day strolling on the beach and having fun with water sport activities, PD also has a little something for animal lovers out there. Nestled on Jalan Pantai Teluk Kemang, the PD Ostrich Farm is the home to not only ostriches, but also other friendly animals that your kids can interact with—from rabbits to birds, donkeys, and horses.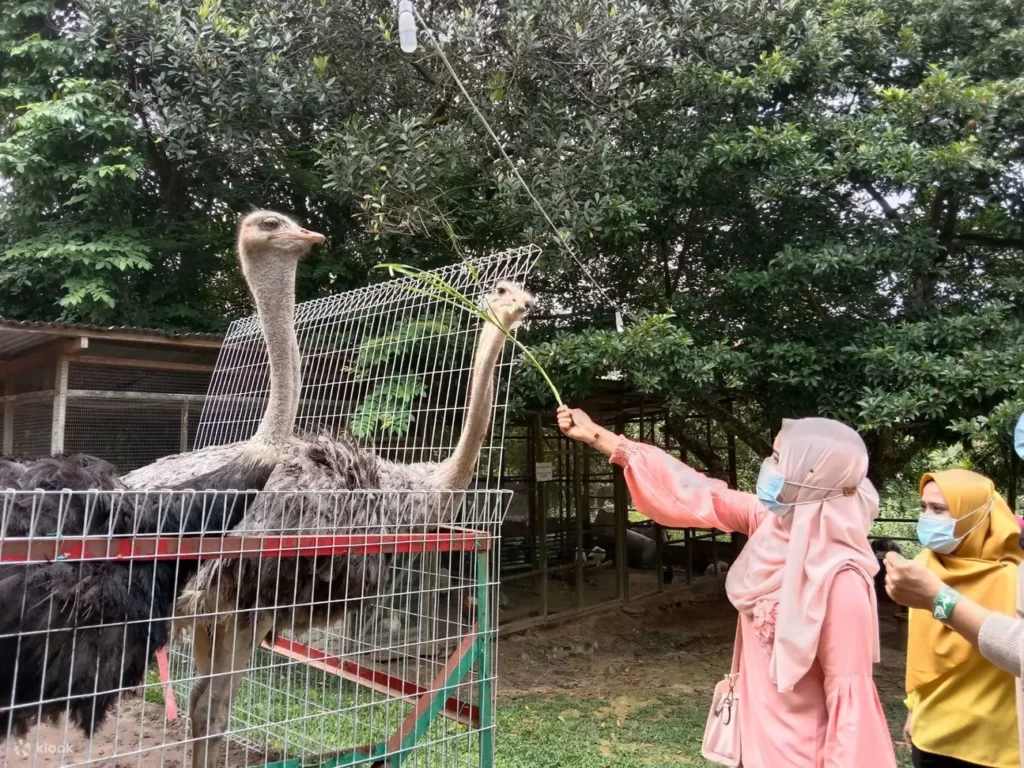 If you've never stood close to an ostrich ever before, then this is the best place for you to do so! You can feel their feathers, feed them or even race them if you prefer something more challenging and unique. While adults can take part in the ATV ride and archery activities offered here, children can have fun riding ponies, horse carriages, and trains.
As for those who wish to further explore the beautiful nature of Port Dickson, you can do so at Tanjung Tuan which can be reached within a seven-minute drive away from Lexis Hibiscus. Since it is a wildlife sanctuary, you can expect to surround yourself with the calming sounds of nature.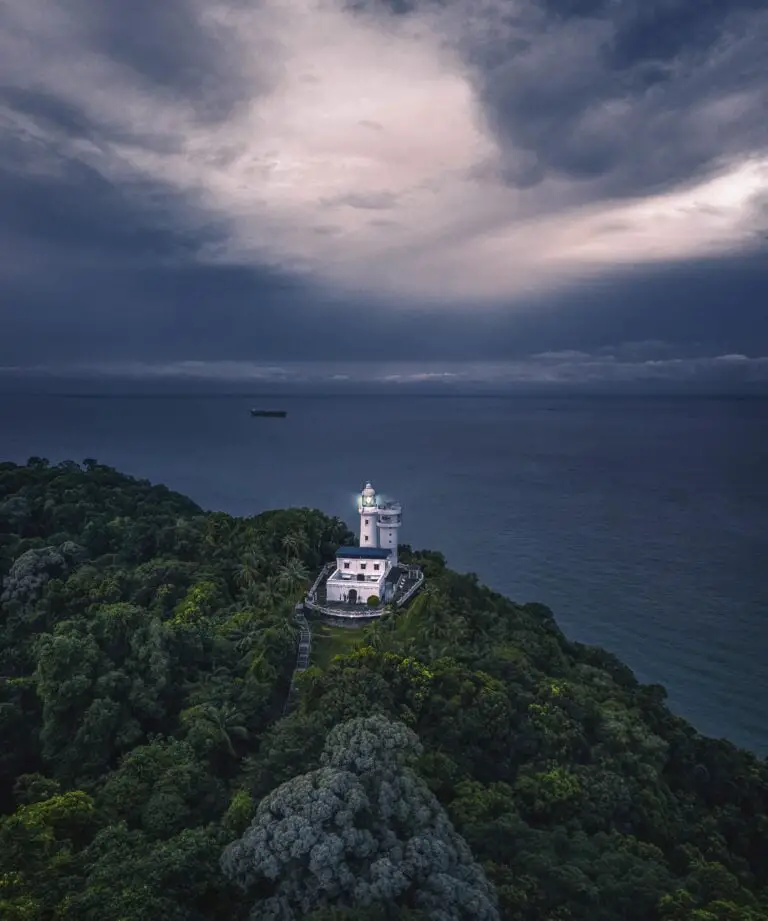 Apart from being a great spot for bird watching activities, the forest reserve has also been attracting tourists—both locals and foreigners alike—with the historical lighthouse which stands on top of a summit while facing the vast Strait of Malacca.
Known as the Cape Rachado Lighthouse which simply means "Broken Cape" in Portuguese, this landmark has been around for centuries—its origins can be traced back to the 16th century!
If you think you've spent enough time outdoors and planning to include at least one activity away from the scorching sun, then head straight to Alive 3D Art Gallery at PD's only Dataran Bandar Segar.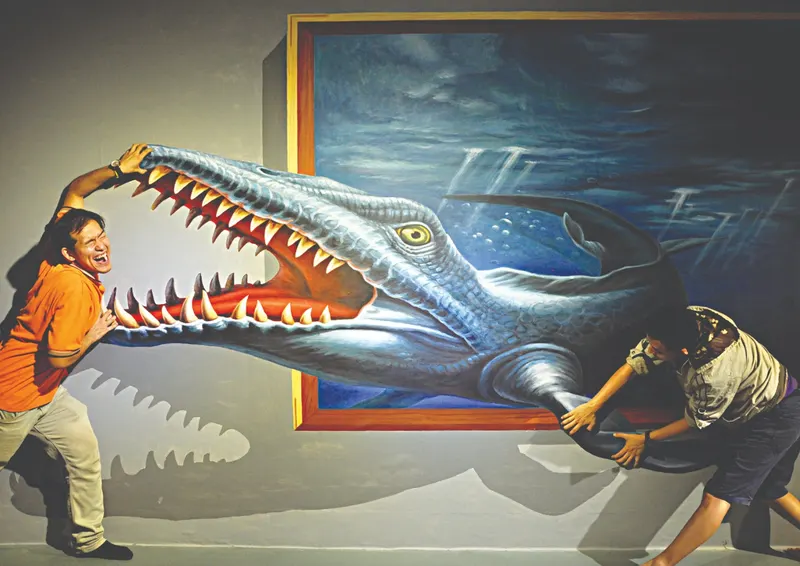 This attraction is undoubtedly the best place especially for those who love taking quirky photos. What's best is that this art gallery is filled with 50 interactive and vibrant hand-painted murals that can create special effects on your photographs—the 3D effect will make the characters on the murals pop as if they're standing right next to you!
Places to eat In Port Dickson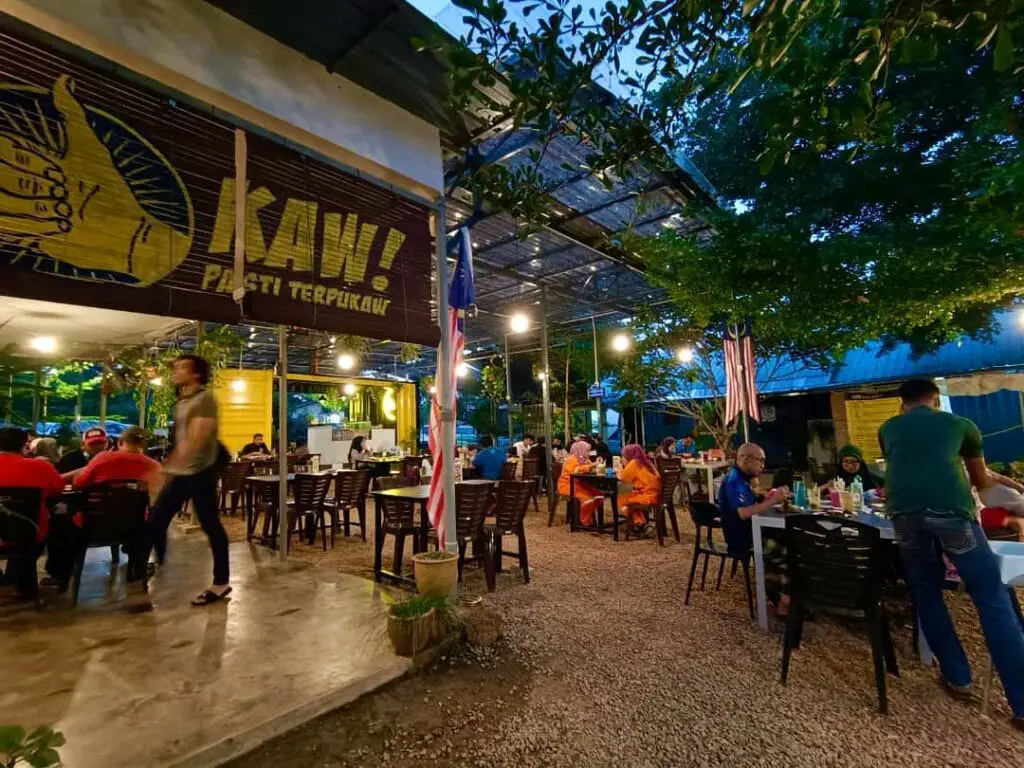 Image source: Kafe Kampung Kaw FB
If you have zero idea where to go for breakfast or early lunch in PD, then include the container-style Kafe Kampung Kaw in your itinerary. Opens as early as 8 in the morning, this cafe is popular for its local delicacies.
Those who are not a fan of heavy meals can never go wrong with their "Roti Telur Goyang", a delicious buttery toast topped with two half-boiled eggs while those who want to go all out can jump straight to any of the cafe's rice menu.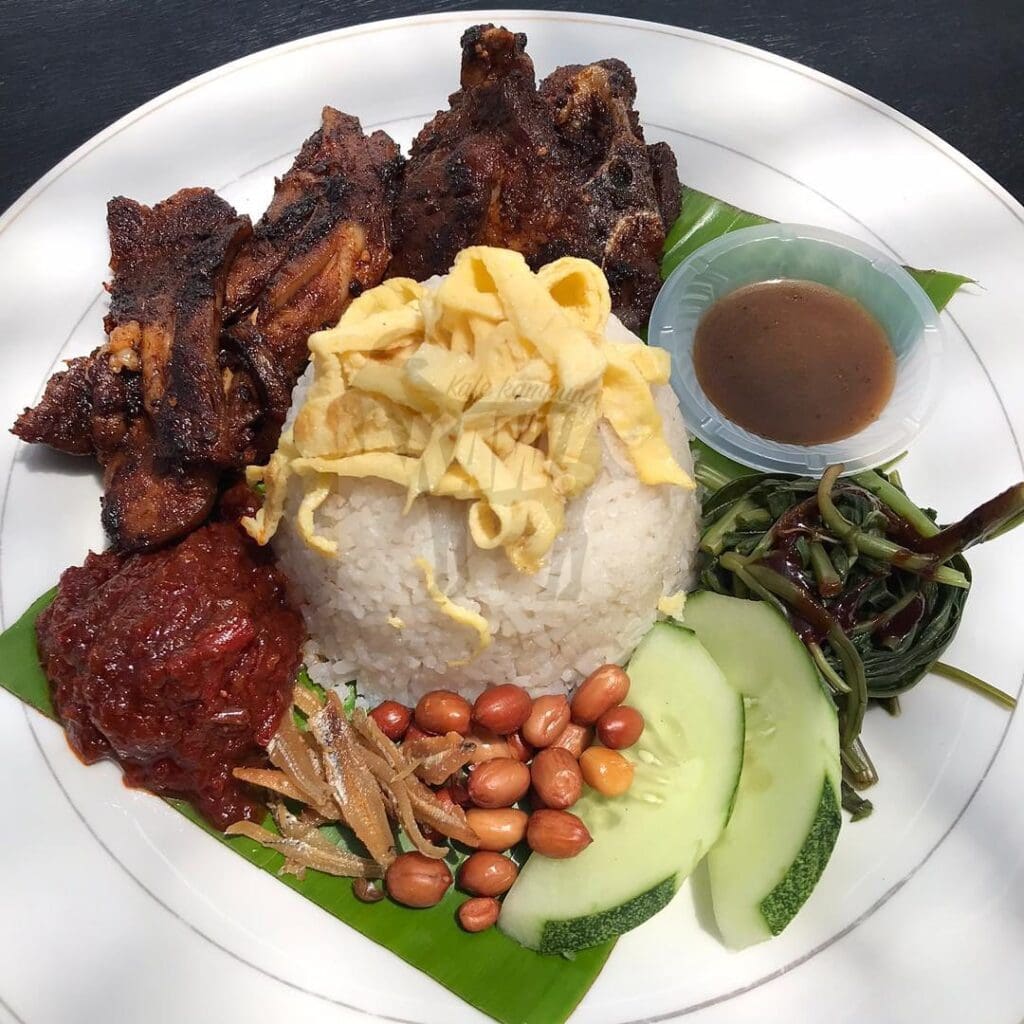 Their signature dish that pairs well with rice is none other than their grilled lamb. Do keep in mind, however, that this place tends to get slightly crowded especially during the weekends. So it is always great to arrive early to avoid long queues! 
Operating hours: Opens every day except Monday from 8.30 am to 2.30 pm.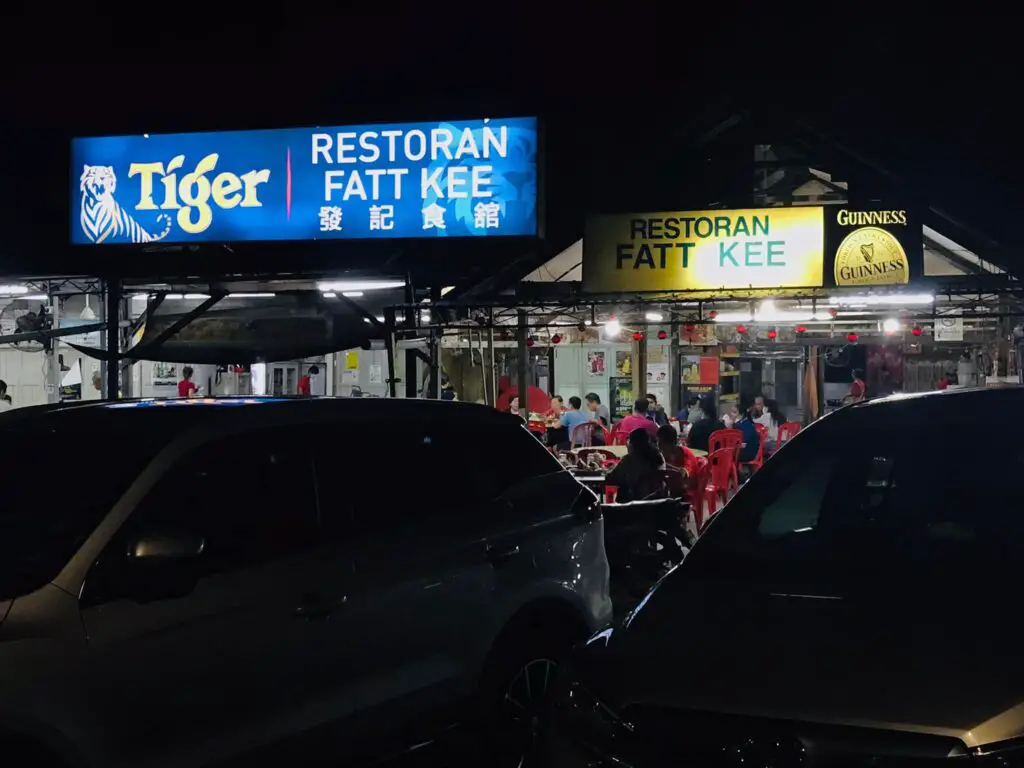 Image source: Restoran Fatt Kee FB
None can ever say no to a table full of fresh seafood for dinner. So, if you ever crave for Chinese-style seafood, you should definitely stop by Restoran Fatt Kee which is situated on Jalan Seremban Kuala Lukut.
Starts operating at five in the evening, this restaurant sports a rather simple decor, but don't get fooled by it as their menu items are the ones that are out of this world—the affordable price of each menu is a plus too!
From simple and flavourful oyster omelette to kam heong crabs, butter prawns, salted egg squids, and fresh bamboo clams—these are some of the seafood dishes that we highly recommend you to enjoy with a plate of hot steamed rice.
PD Famous Cendol Coconut Shake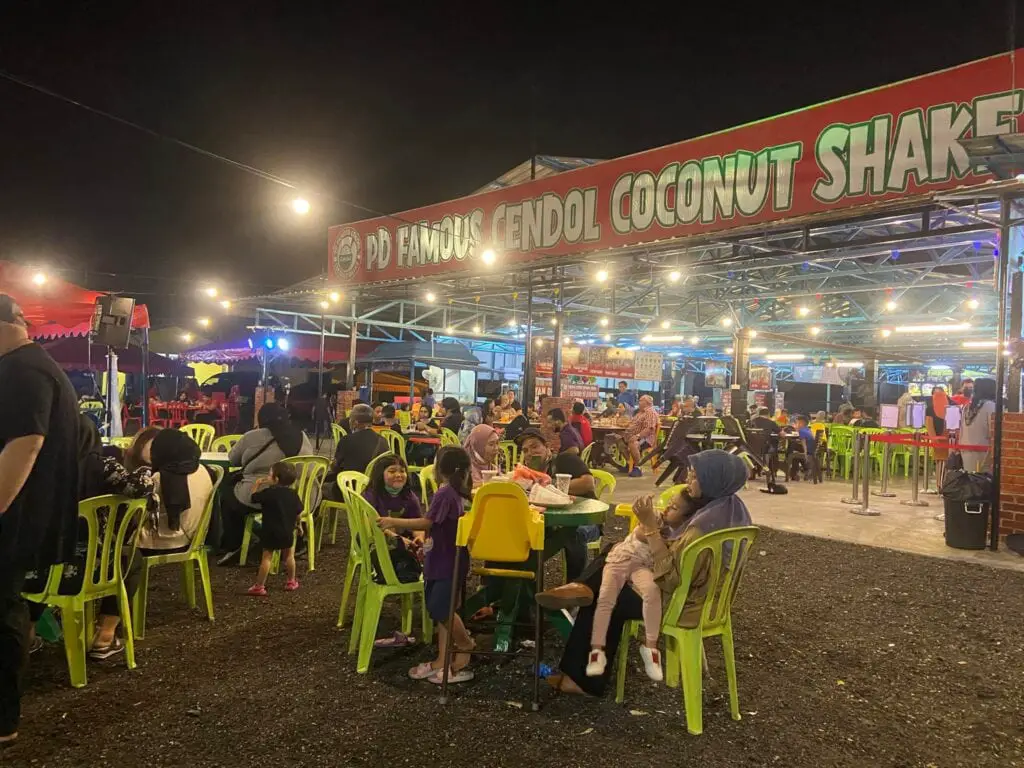 Image source: PD Famous Cendol Coconut Shake FB
Ask a fellow local in PD where to get the best dessert and they'll surely point you straight to PD Famous Cendol Coconut Shake. This place has become the favourite spot for many due to its different types of cendol and of course, their creamy coconut milkshake—just imagine quenching your thirst with these two cold desserts after spending the entire day outside.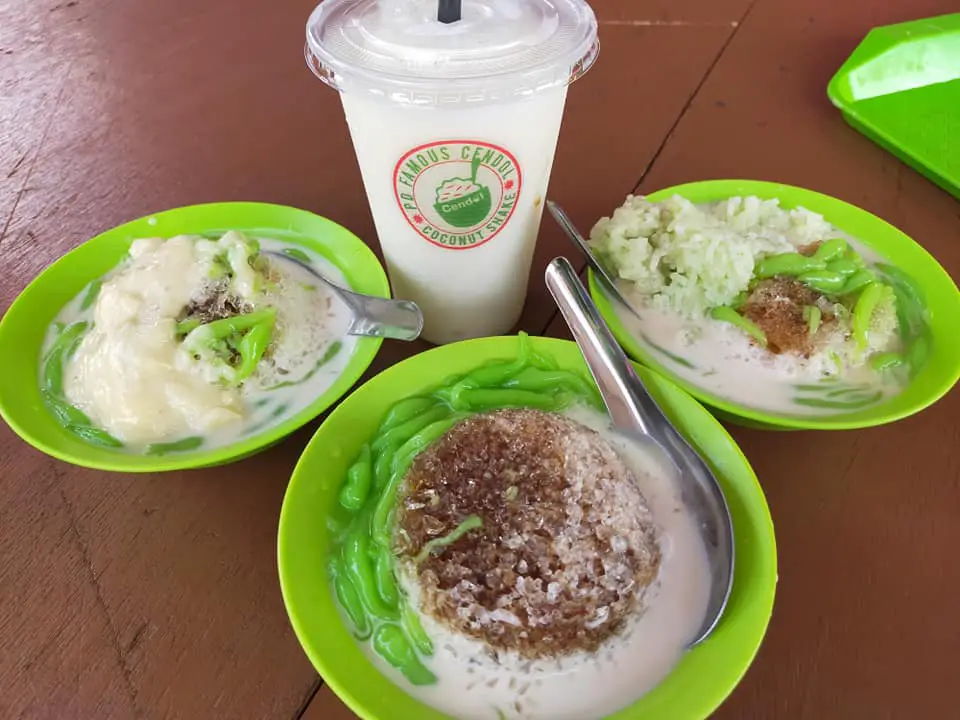 If you're a fan of the king of fruits, order up their durian cendol and indulge in the unique flavour combination of the creamy durian, coconut milk, and the sweet gula melaka. Not really into cendol? Then be sure to get your hands on their signature coconut milkshake which is generously topped with a scoop of vanilla ice cream.
Places to stay in Port Dickson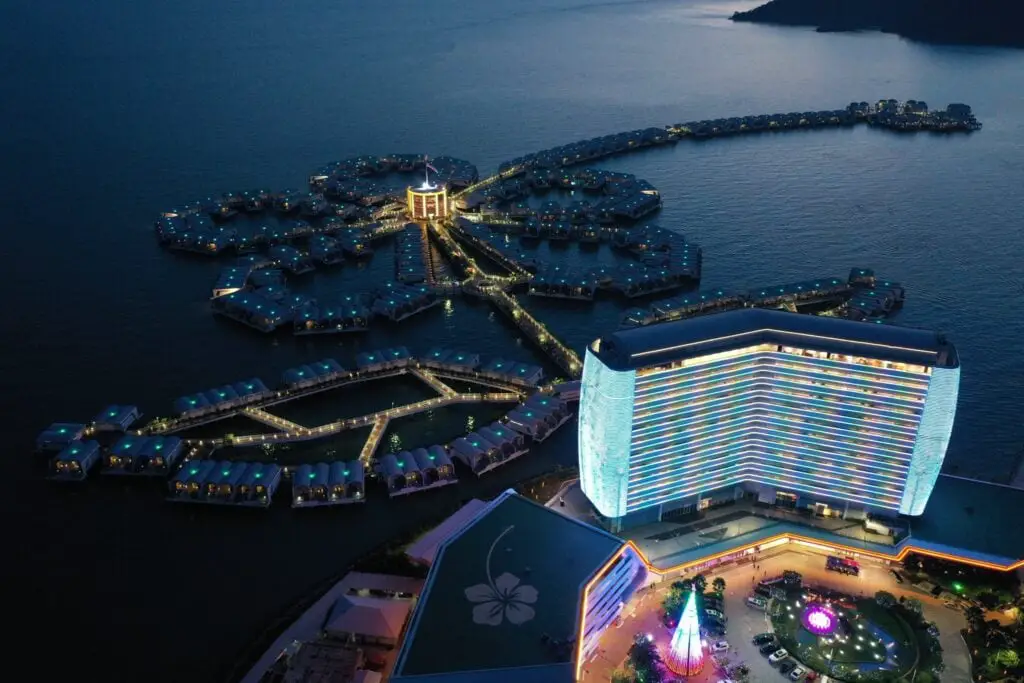 Searching for a place to stay that does not only offer full comfort for your travels, but also an idyllic view of the sea? If so, then you can never go wrong with Lexis Hibiscus, a luxury hotel sitting on top of the greenish sea water of Port Dickson.
Known for its modern surroundings and world-class amenities, this hotel can offer you several choices of rooms each fully equipped with your very own private swimming pool!
Those who prioritise the views can go with their panorama sea view rooms while those travelling in much bigger groups and splurge on their presidential suite which covers over 4,000 sqft!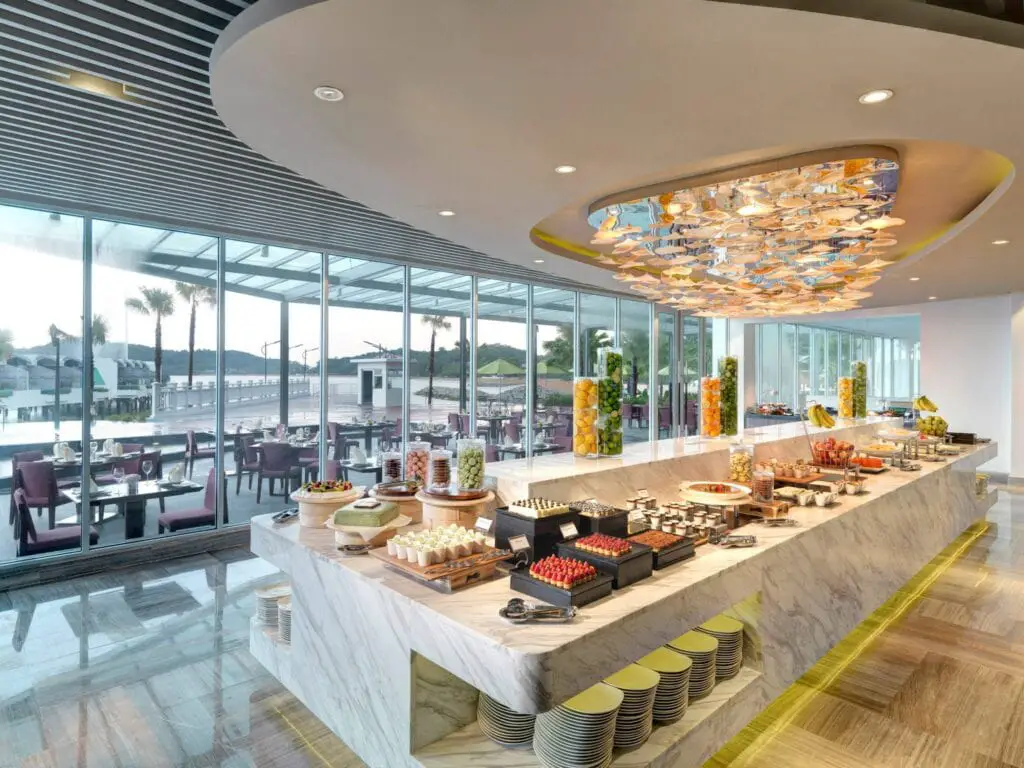 Apart from their relaxing spa, this hotel also features an all-day dining restaurant, so don't worry if you're running out of places for breakfast, lunch, and dinner.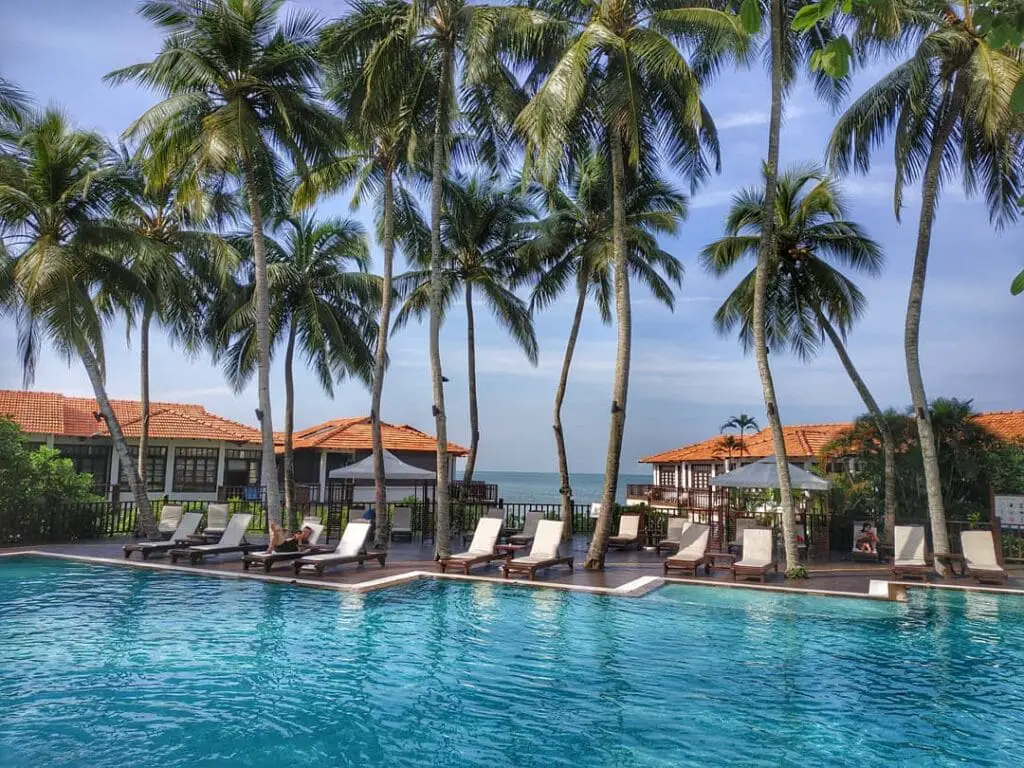 Avillion hotel is yet another great hotel perfect for those who seek the ultimate comfort and relaxation. Almost like Lexis Hibiscus, this hotel is also sitting on the water which can give you some of the best views of the sea meeting the horizon.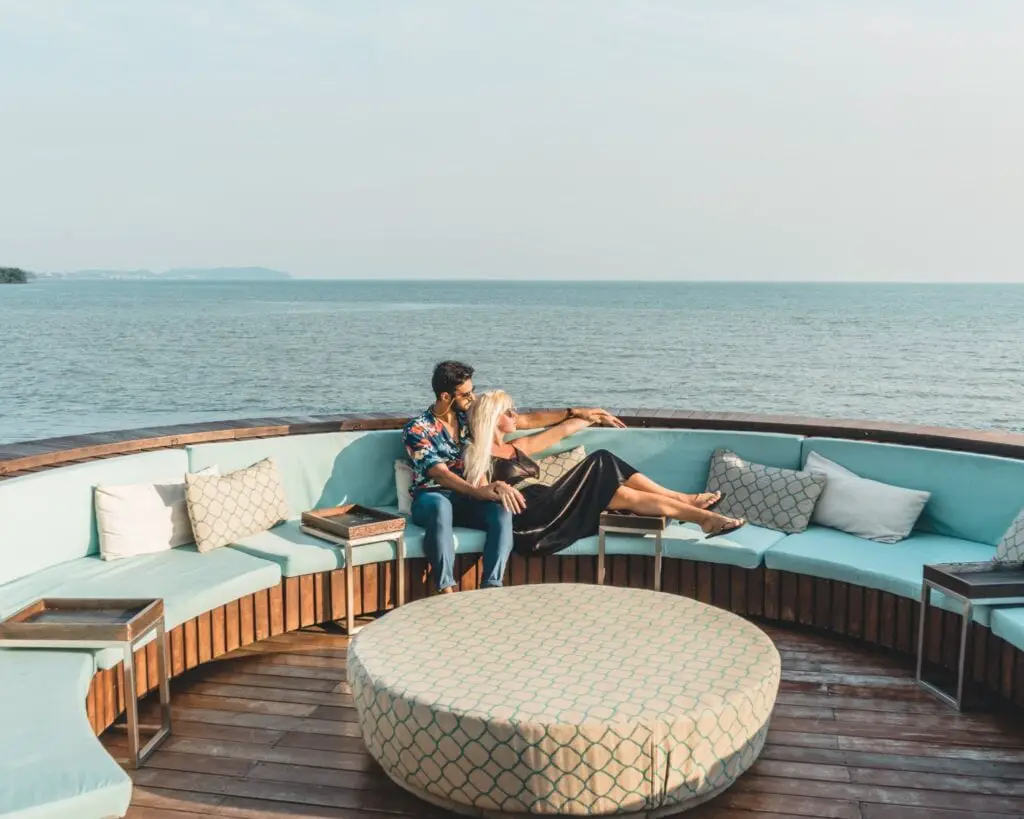 When it is finally time for the golden hour, go ahead and sit on the round sunken sofa and ready your camera. Aside from its homey rooms, big swimming pool, and great breakfast buffet, this hotel also features other great amenities to spice up your trip; you can make use of their karaoke and movie rooms or rent their fishing rods should you feel like testing your luck and catching a fish.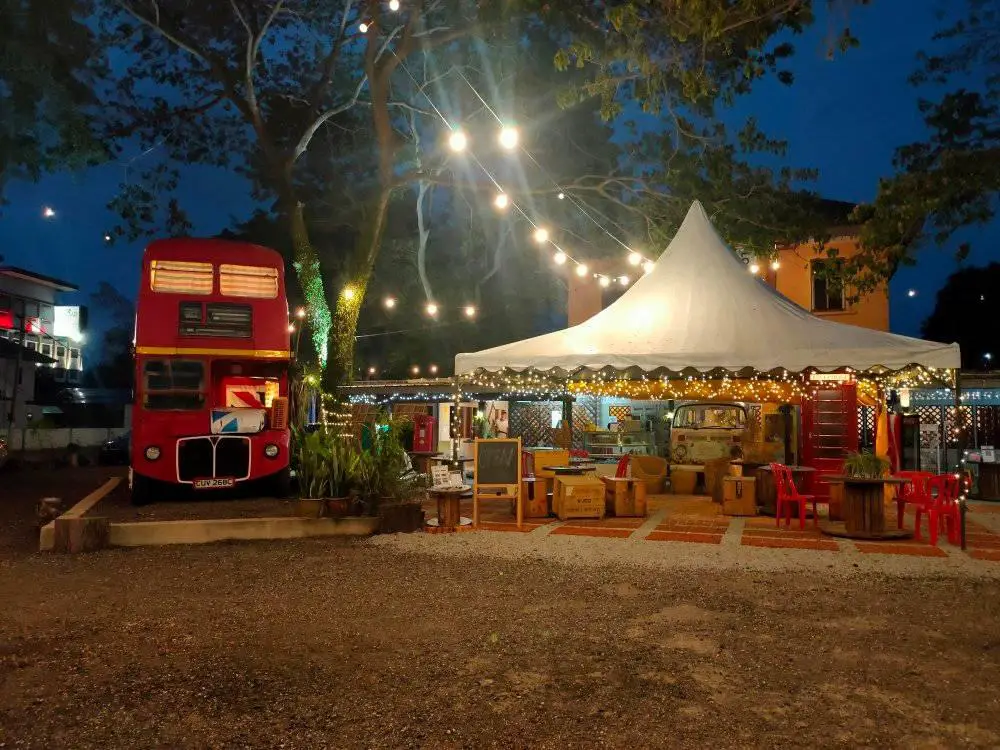 Image source: PD London Bus FB
If you're planning to spend the night somewhere out of the ordinary, go ahead and book a night at PD London Bus, a quirky accommodation located on the beachfront of Teluk Kemang. This place might not be everyone's cup of tea, especially if you're looking for a more luxurious environment to stay the night.
However, the experience of staying here is definitely one of a kind! You can either spend the night sleeping in a London-style double decker bus that has been converted into a comfy room complete with your very own private bathroom, rustic container rooms or even a kampung-style hut with a beautiful nature view. This place also features a cafe where you can enjoy a hot cup of coffee while facing the sea.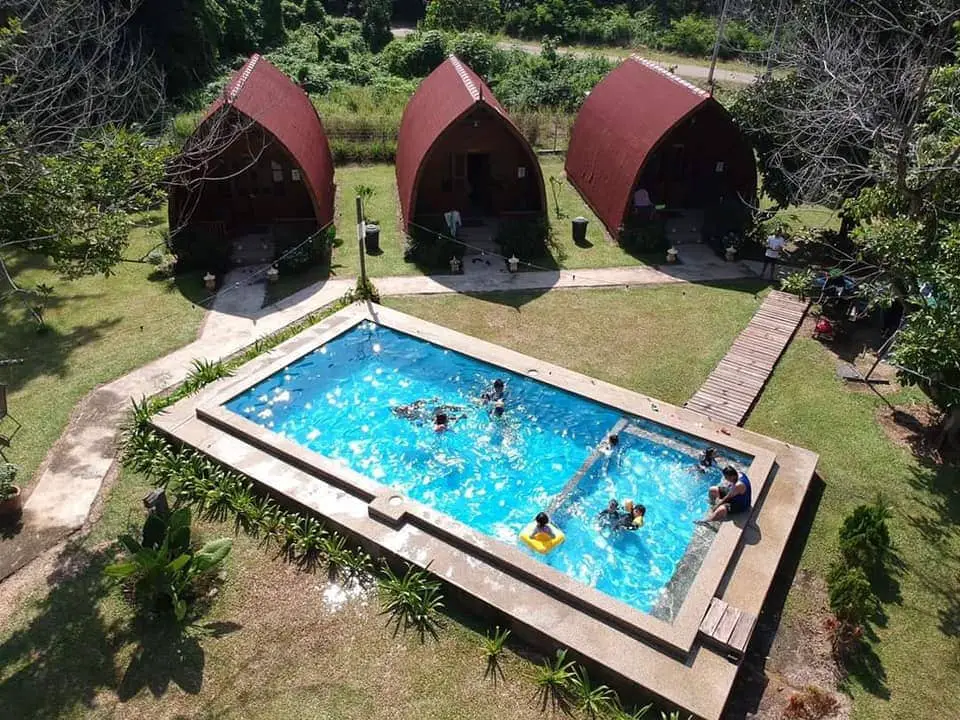 Image source: De Valda's Chalet FB
As for those who are going to PD for a family outing, we do recommend you to book a stay at De Valda Chalet which is located in Port Dickson's Kampung Baharu, approximately 12 minutes away from the Blue Lagoon.
Inspired by 'Rumah Lumbung', a type of lodge commonly found in Indonesia, De Valda is best known for its quaint ambience and intimate surroundings making it a great option for family gatherings. Other than its cosy rooms, this accommodation also comes with complete facilities including a barbecue space as well as a swimming pool right in front of your rooms.
Most Popular Beaches in Port Dickson
The Blue Lagoon or locally known as Tanjung Biru is a secluded bay situated right at the base of the historic lighthouse, Cape Rachado. Due to its location close to the forest reserve, it is not a surprise when you can spot a few wildlife roaming about. You can expect to see a few migratory birds, adorable squirrels, and curious monkeys exploring the small yet beautiful beachfront.
The main highlight of this beach, however, is none other than its magnificent view; imagine sitting on the beach just to feast your eyes with a panoramic view of the lush greenery and emerald green seawater! If you wish to try out a few exciting water activities, we do recommend you to Faeez Watersports which can be found within a ten-minute drive away from Blue Lagoon.
Prefer a beach that is more public and spacious? If so, then you can never go wrong with Pantai Cahaya Negeri, one of the most popular beaches in PD that features dozens of picnic gazebos. Perfect for those travelling in big groups, this beach packs a lot of activities for you to enjoy.
You can simply lie around under the sun, have a picnic while sinking your feet underneath the soft, powdery sand, play volleyball, frisbee, and many more. Anglers might also find this beach a great spot for them as it is also popular for fishing activities. Before preparing yourself for the jaw-dropping sunset scene, don't forget to cross the bridge to the small mangrove island, Pulau Burung!
Despite its short distance from Kuala Lumpur compared to the other resort towns in Malaysia, Port Dickson surely does have a lot to keep you entertained all day and night. You can fill up your itinerary with quite a few things and it is not only limited to going to the beach!
Those who love mother nature can explore the forest reserve at Tanjung Tuan while avid food hunters can also go for a food hunting session around the town. To put in simple words, PD can definitely cater to everyone.