Ipoh is famous for its Food Paradise
You can find the major food attractions including Lou Wong Tauge Chicken Rice, Foh San Dim Sum, and Nam Heong White Coffee etc. Especially in the old town area. If staying in a hotel is not your option, this homestay in Ipoh should be your best option. The location is strategically in the Ipoh town area.
The Majestic – Imperial Tower, this is a low density 2 blocks condo that come with a Sky Garden at level 21, you could enjoy the view of this place at the link bridge, it is also connected to both towers. Guests are also welcome to use the decent facilities at level 7.
My family and I recently stayed for 2 nights at the 3 bedroom unit named Pulse Balinese hosted by Jason. He has other units in the same building, they're Pulse Ipoh – Safari and Boho.
Another one would be his signature – Pause Ipoh at Taman Kampar. It's thoughtfully refurbished from a 60 years old single storey terrace house, you may check out the interview that we did with them some time ago here.
Let's talk about Pulse Balinese, Jason is very nice and fast responds to my inquiry. He also recommended nearby eateries to us. The self check-in guide provided by Jason is very straightforward with the step by step instructions.
The condo's security is very strict and safe, you need the access card to enter the lobby, unit floor, building facilities and car park. The unit comes with 2 complimentary parking lots which is a plus point.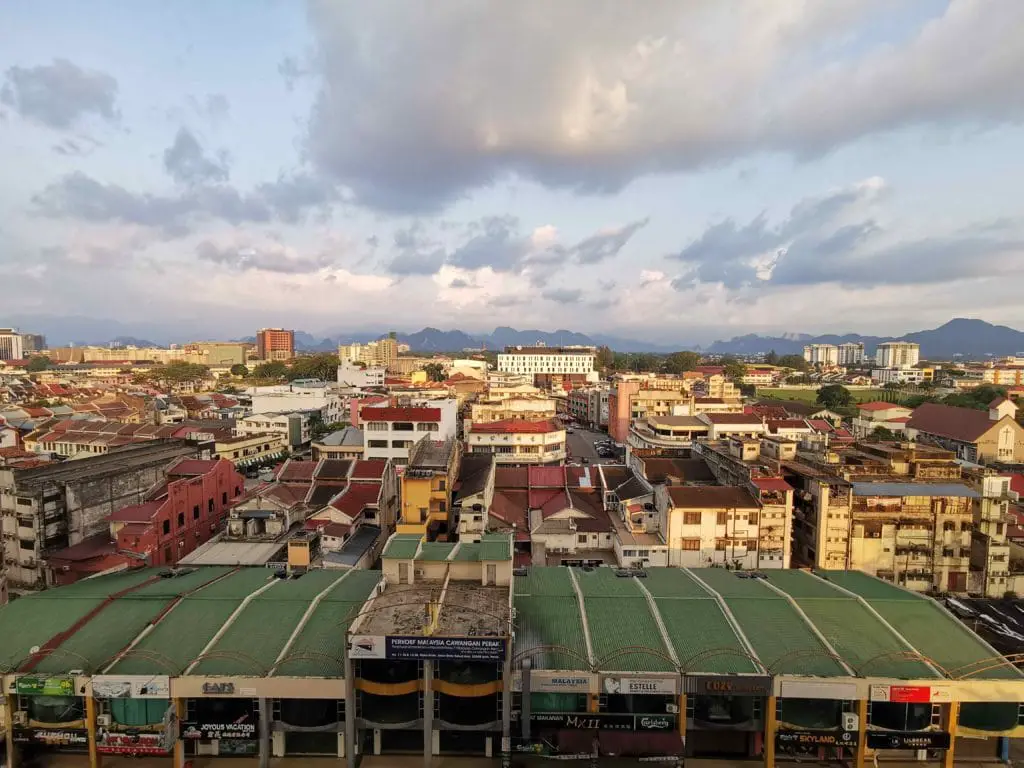 We like the tastefully done with simple and nice furnishing of the place. The clever use of colour for the entire place. Each room fitted with a queen bed, extra floor mattress can be provided and stay up to 8 people. Bath towels are provided as well.
We can feel how Jason thought of guest safety as the mini first aid kit and fire extinguisher are provided in the living area. Snacks are giving away for free at the dining table.
The kitchen comes with the basic amenities like cookware and cutlery, good enough to make a simple meal. Perhaps mineral water or water dispensers can be provided which could improve the hospitality experience.
Things we like at Pulse Balinese Ipoh:
The projector is very bright and high resolution, the best thing is the built-in Google Chromecast feature which allows you to stream from your device to the projector! Sweet.
Fast WiFi speed
The sofa bed is very comfortable to sit and sleep, same apply to mattresses in all bedrooms.
The parking lot is near to the parking entrance and lobby lift.
To have more power plugs/extension in the living area
Dusty floor at the balcony
Lack of shower curtain/glass divider at the bathroom in the master bedroom
Toilet paper quality can be better, it's very thin and easily broken.
Take note if you come with big luggage like 29", it can't fit in with the luggage opened in the bedrooms. Have to shift the bed to make space for it. Otherwise, the living area is spacious enough for you.
There is no washing machine in the unit but there's a self service Dobi shop and convenience store on the ground floor.
Overall experience about at Pulse Balinese Ipoh:
The condo is very strategically located in the center of Ipoh Old Town, within walking distance to the major attractions and eateries.
The unit is clean, stylish and very comfortable to stay in. Highly recommended to group of friends and family.
Stayed: January 2020
New to Airbnb? Sign up with my link and you will get up to RM189 off your first trip. 
Disclosure:
*This post contains affiliate links. If you click these links to book a place we may earn a commission without extra cost to you. This would help us to keep producing quality content free for everyone.