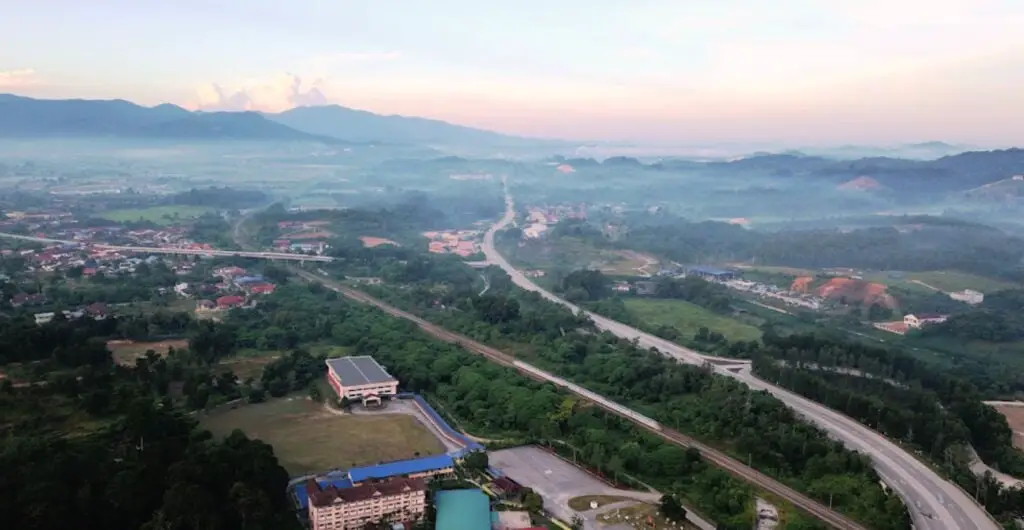 Malaysia is undoubtedly filled with countless hidden gems that are full of surprises. Batang Kali and Ulu Yam, for instance, are two obscure towns (located just slightly over 10 minutes from each other) that can surprisingly turn your day trip into one of a kind.
From what was once a site of a tragic massacre during the 1948 Malayan Emergency, Batang Kali has now transformed into a quaint and picturesque destination great for those who love exploring on foot.
Ulu Yam, on the other hand, is best known for its lush greenery and amazing mother nature–so if you consider yourself an outdoor enthusiast, this is the place for you.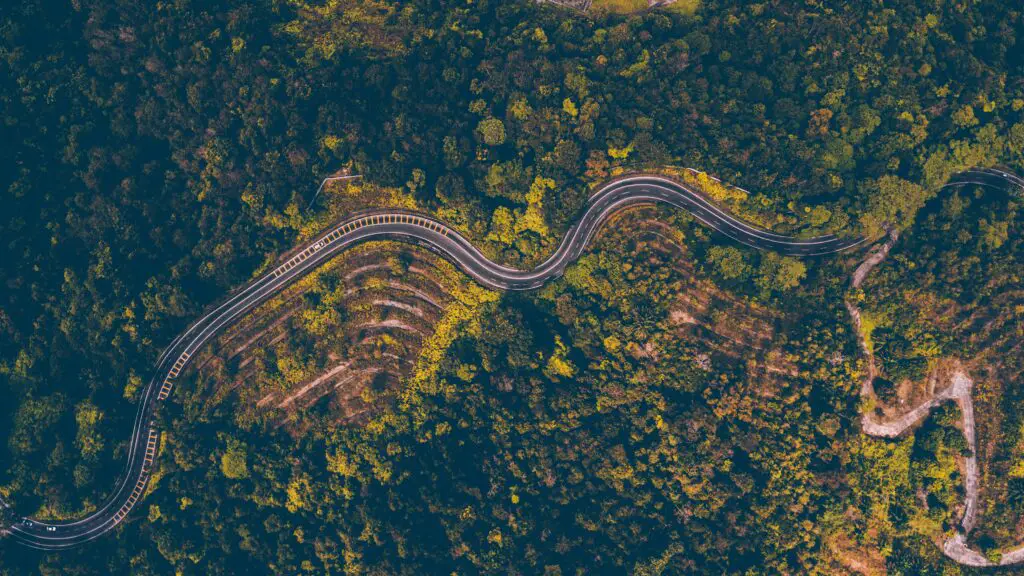 Of course, planning a day trip to such obscure towns can be quite a task since information online can be limited. But, put your worries aside as we have prepared almost everything for you–from the two towns' main highlights to their best eateries and accommodations.
Continue reading below to discover them all!
Things to Do in Batang Kali & Ulu Yam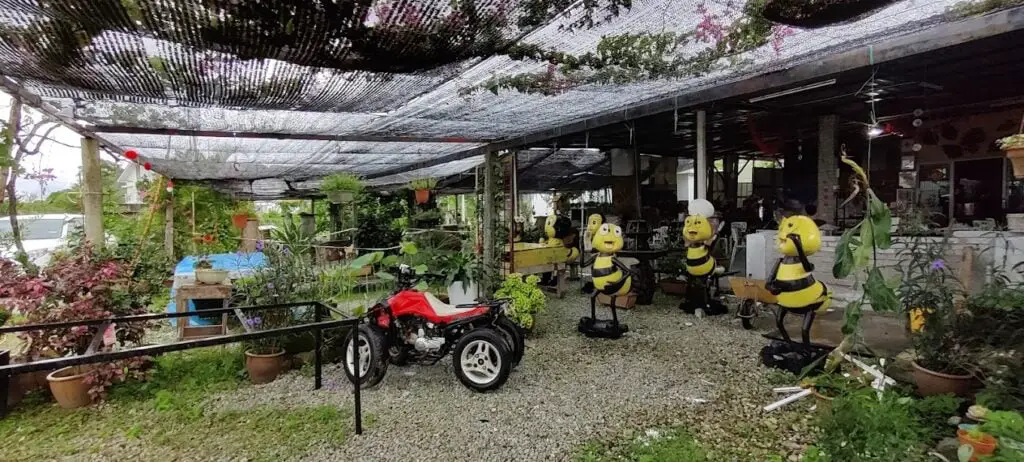 Image source: Google Maps
What's a day trip to a quaint town away from the hustle and bustle without visiting local organic farms around the area?
Located in Taman Hulu Yam Lama, the Guava Bee Farm is where you can pick and buy kilograms of fresh guava–though it is highly recommended that you give them a call first as they might run out of guava or it is not in season!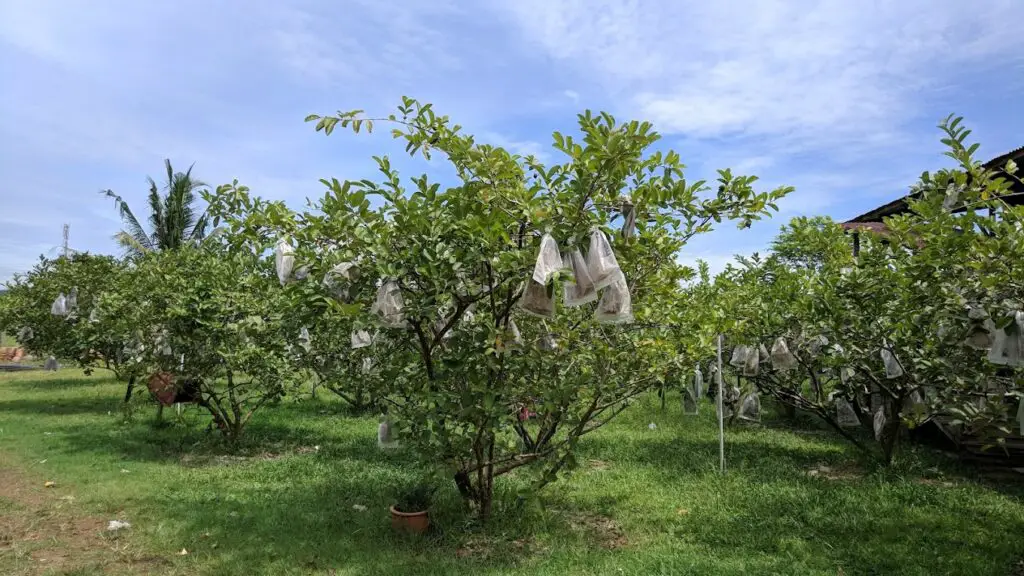 Throughout your visit, you'll also be accompanied by experienced farmers who will typically explain all about guavas and what makes their produce stand out from the others.
The Guava Bee Farm also features a bee apiary so expect to gain new knowledge about honeybees and bring home a few jars of fresh honey yourself.
Wander Around the World of Phalaenopsis
Who would've thought that Batang Kali is the very home to the second largest orchid nursery in Malaysia? Located in Kampung Sungai Kamin, the World of Phalaenopsis is a must-visit especially for those who love being surrounded by vibrant flowers.
Not only limited to Phalaenopsis or moth orchids, the six-acre nursery also grows various other plants which are all available for you to buy and take them home–don't worry if you're a first-time plant owner as the staff there are more than happy to give you some tips.
Tired of strolling around or feeling hungry after exploring? The nursery also has its own cafe inside.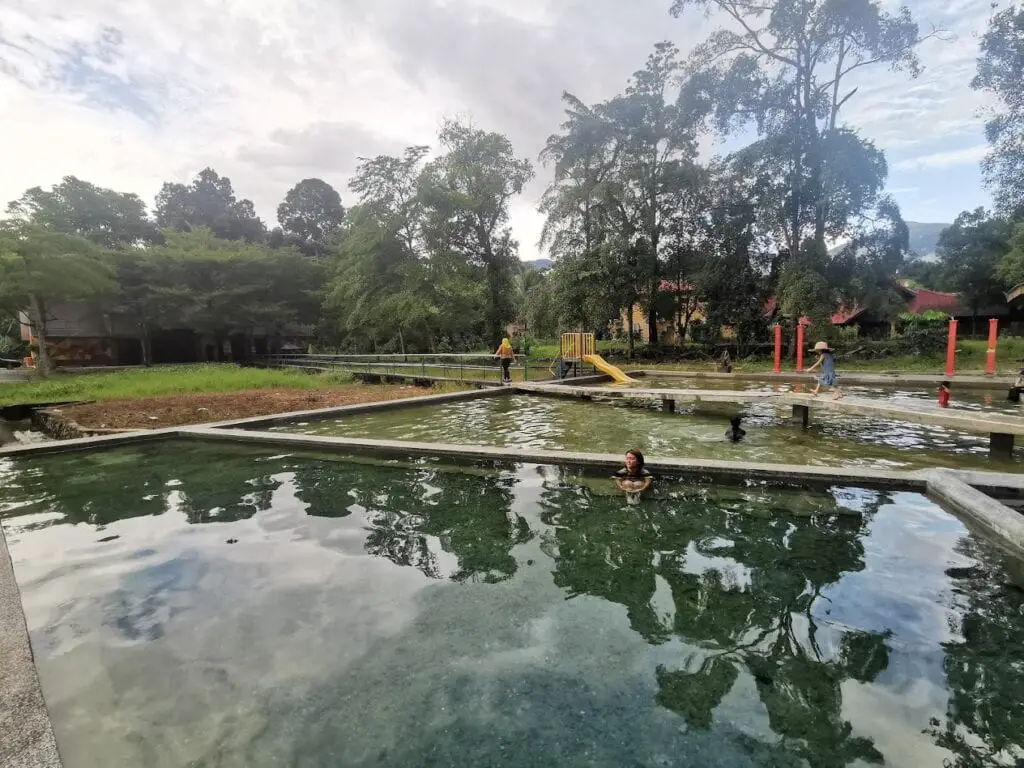 Image source: Google Maps
If you're planning on spending the day trip relaxing and releasing those stresses you've collected throughout the week, then you can never go wrong with a visit to Hulu Tamu Hot Springs. All you have to do is pay a small entrance fee of RM 3, get changed, and take a dip into one of the relaxing pools.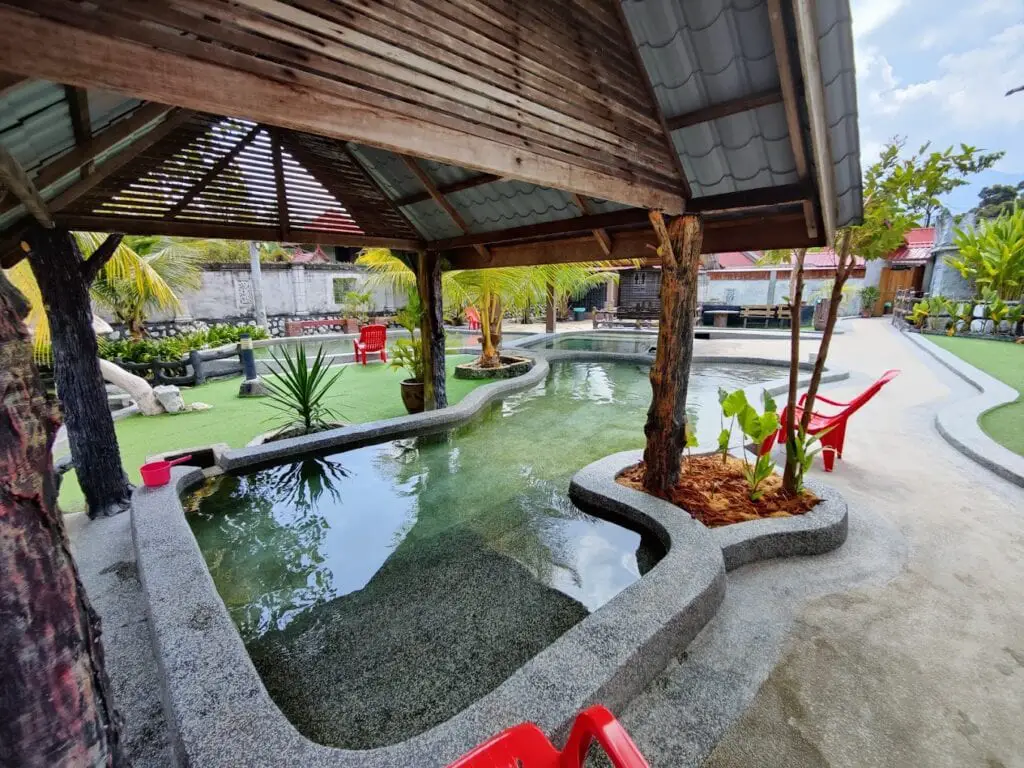 Each of the pools has a different temperature (hot and cool) with the hot one believed by some to have healing values. The area also features a couple of gazebos for you to make use of, so don't worry about staying under the scorching sun for too long! 
As for outdoor enthusiasts and nature lovers, Batang Kali has a little something for you too. Located in a forest reserve at Jalan Kampung Gurney, visitors can find a near-vertical waterfall known as the Sendat Falls. Consisting of two cascading tiers, the areas surrounding the waterfall tend to be slippery, so keep in mind to be extra cautious!
What's best is that the waterfall nestles within a shaded forest which can provide you cover from the hot weather.
The forest reserve can also be a perfect destination for those who would like to experience a camping adventure as the area is equipped with some basic amenities such as toilets, roofed camping spots (in case the weather is not on your side), and picnic tables. Campers, however, need to pay a fee of RM 10 per tent.
Where to Eat in Batang Kali and Ulu Yam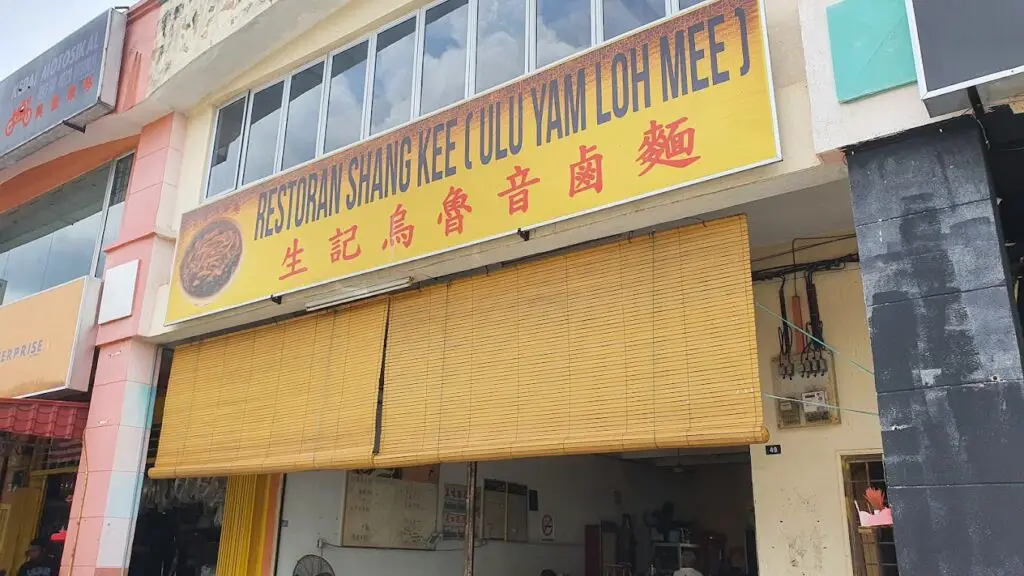 Image source: Google Maps
Shang Kee Restaurant should definitely be on every food lover's must-visit list. This family-owned restaurant has been opening its doors for over thirty years and is most popular for its traditional Cantonese dishes, especially their signature loh mee.
Apart from promising their customers to use only fresh and high-quality ingredients to create authentic flavours, this old-school eatery also has a welcoming ambience despite its simple interior.
Image source: Google Maps
From the local-favourite loh mee to their saito fish cakes, crispy skin roasted ducks, and oiled choy sum, you'll surely leave the place with a smile on your face.
Batang Kali Bamboo Briyani
Another restaurant that should not be missed when exploring these obscure towns–especially if you love Indian cuisines–is none other than the Batang Kali Bamboo Briyani. Just as its name suggests, this restaurant is popular for its signature dish, the bamboo briyani which is packed with flavours and a tantalising smoky aroma.
Said to have been cooked in a bamboo tube over charcoal fire, this dish can also be perfectly paired with several other side dishes of your choice including their Spicy Chettinad Crab Masala, Tawa Wisipi Prawn, and Tawa Sotong Fry.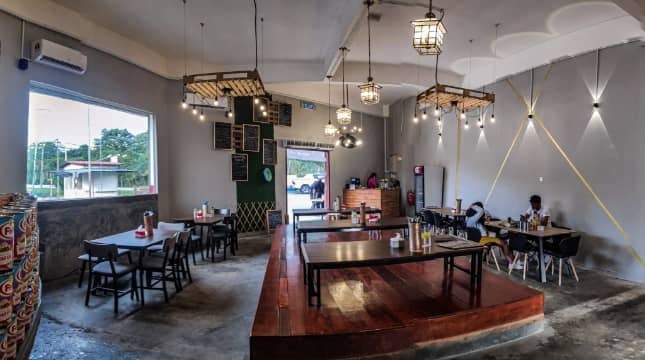 Image source: Bamboo Briyani Facebook
Apart from its mouth-watering dishes, Batang Kali Bamboo Briyani also has a rather charming yet minimalistic decor which can easily provide you with a pleasant dining experience.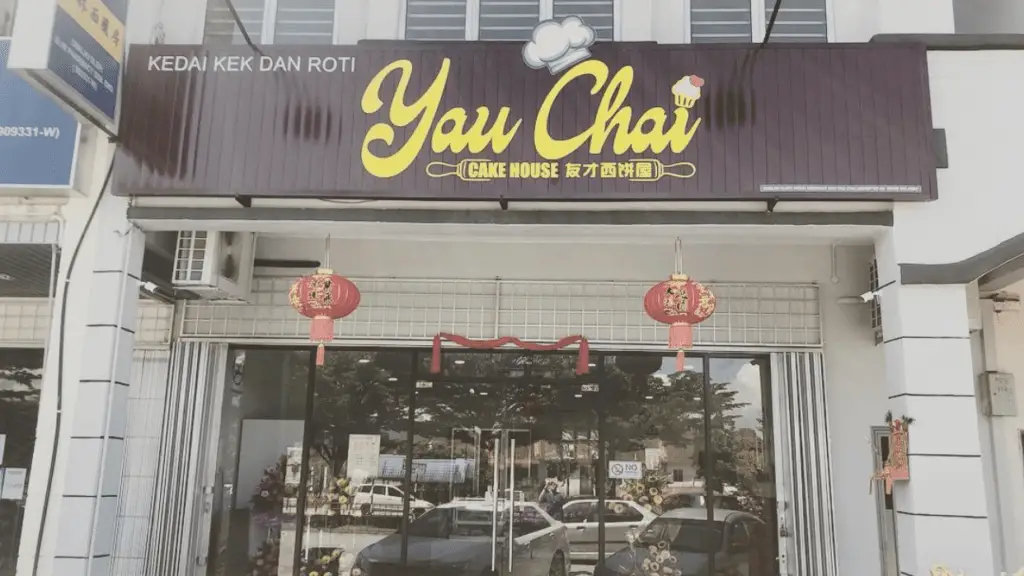 Image source: Google Maps
If you're not up for heavy meals and would prefer desserts and pastries over anything else, then head straight to Yau Chai Cake House, one of the best family-owned bakeries in Batang Kali.
Operating for over forty years, this bakery is most popular for its pandan cakes and soft and flavourful coconut buns–if you wish to ever get a chance to try them out, it is highly recommended for you to give them a call a day before and reserve a few for yourself.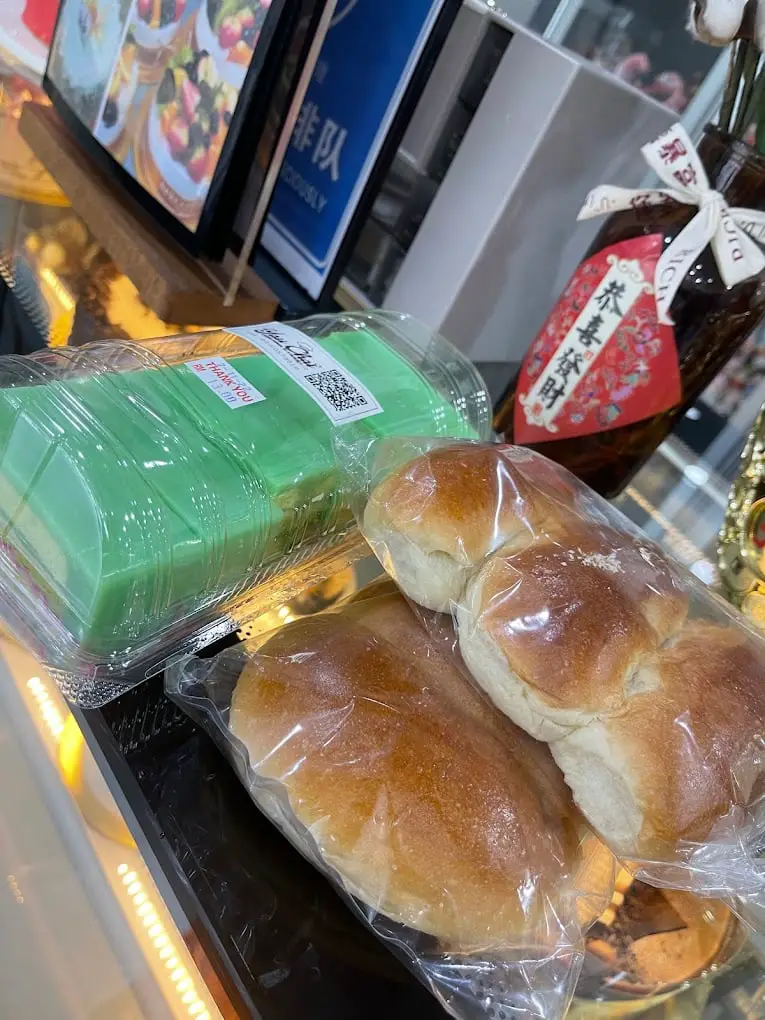 Image source: Google Maps
For those who are more of a pastry connoisseur, don't forget to try the kaya puff which is best known among locals for its flaky crust and perfectly sweet kaya fillings.
If you have more space in your stomach, go ahead and browse through their many desserts; other than coconut buns and pandan cakes, they also have a great variety of whole cakes in different flavours, shapes, and designs.
Where to Stay in Batang Kali and Ulu Yam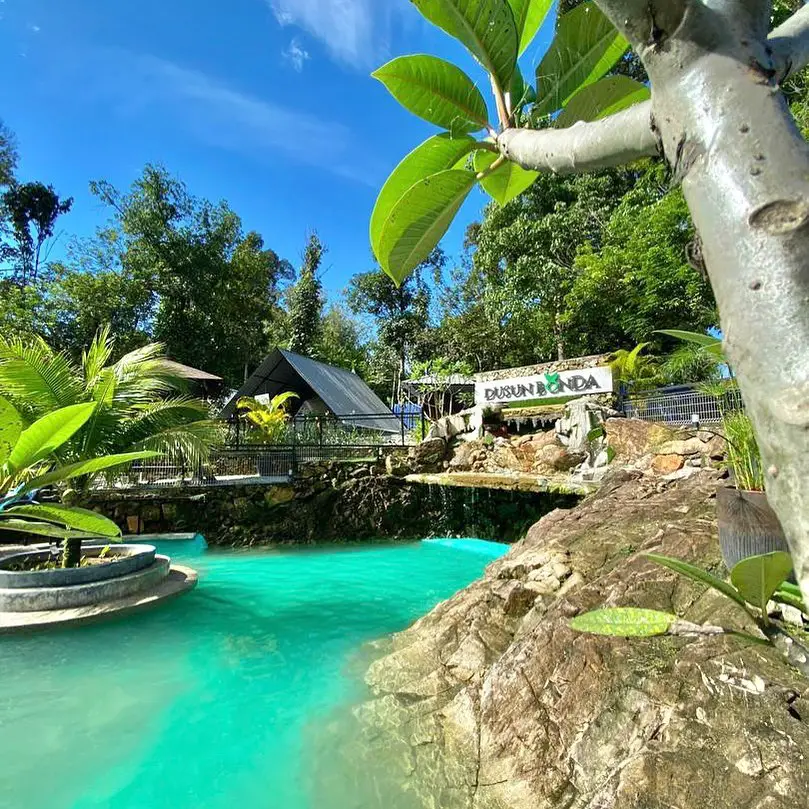 Image source: dusunbonda.com
Those who seek a tranquil location to stay the night can never go wrong with Dusun Bonda, a unique eco-retreat or glamping spot located in Kampung Orang Asli Gurney, Batang Kali.
Surrounded by lush greenery and tropical forests, this accommodation can undoubtedly provide an unforgettable experience for those who desire an escape from the busy life in the city. What's special about this glamping spot is that the entire place is designed with a traditional Malaysian concept.
Despite highlighting mother nature as their best features, this place is also equipped with comfortable rooms and villas each complete with modern amenities–you can opt to sleep in a villa with a river view or a premium bell tent with a view of the pristine pool!
An array of activities are also available on site to keep you entertained all day and night.
Can't get enough of the serene tropical beauty that Batang Kali has to offer? If so, then a stay at Dusuntara Jungle Retreat will never disappoint you.
Image source: dusuntararesort.com
Staying true to the Malaysian traditional looks, this accommodation features Malay-style timber villas, chalets, and suites perfect for those travelling in either big families or in pairs.
Each of these options have all the amenities that you need for a short, relaxing getaway–you can even spend some time dipping in the swimming pool or take some time off in the jacuzzi. Imagine waking up to the calming sounds of birds chirping and fogs covering the air in the early morning–how cool is that?
Batang Kali and Ulu Yam may not immediately come to mind when planning a short day-trip on the weekends.
However, now is the time to reconsider and update your list, as these towns offer plenty of entertainment options despite their obscurity.
Whether you're an outdoor enthusiast, food-hunter, or nature lover, these tranquil towns of Hulu Selangor have something to cater to everyone's interests throughout the day and into the night.