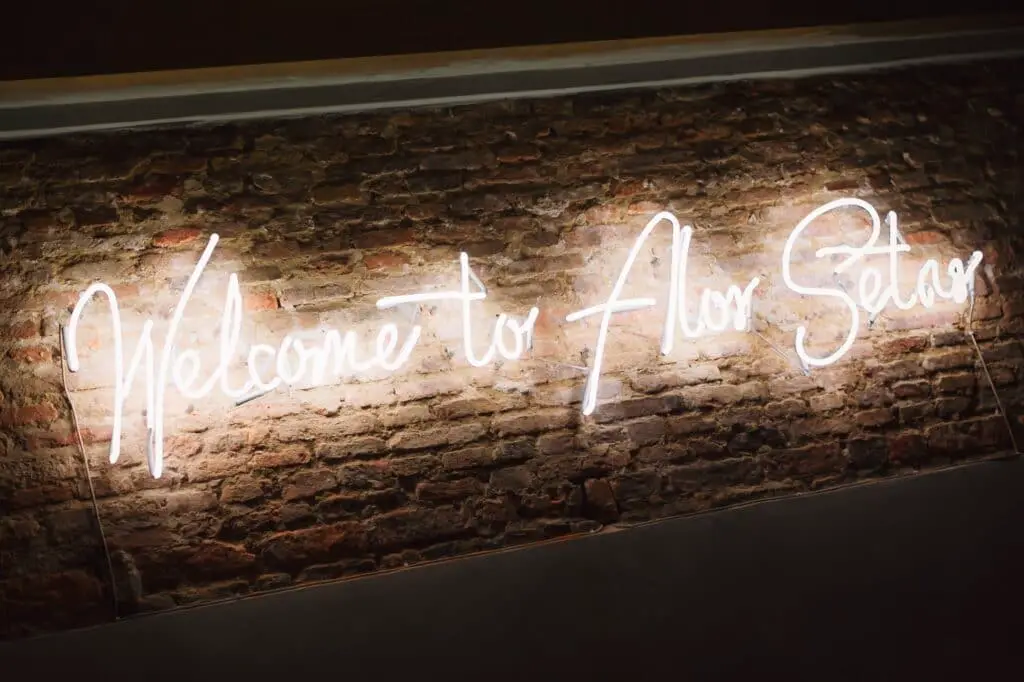 Hostels are often a budget staycation option for families looking to make the most out of their holidays. That's because hostels often center around a shared-space concept with other strangers – backpackers, long-term tourists and the like. 
Many would imagine that these hostels would not be very comfortable to stay in, but Hostel Ah Wai, Hostel Ah Zhi set out to prove everyone wrong!
Located in Alor Setar, Kedah, this hostel will grab your attention right at the entrance. If you find yourself in awe of structures with heritage values, you'll be instantly captivated by the traditional building structure and signage.
 Upon entrance, you're going to find some pieces of furnishing and objects that will make you feel nostalgic of the good old times.
The hostel was built upon an older store, with many of the furnishing pieces still intact and modernized to give the place some amazing aesthetics while maintaining a well-balanced sense of functionality.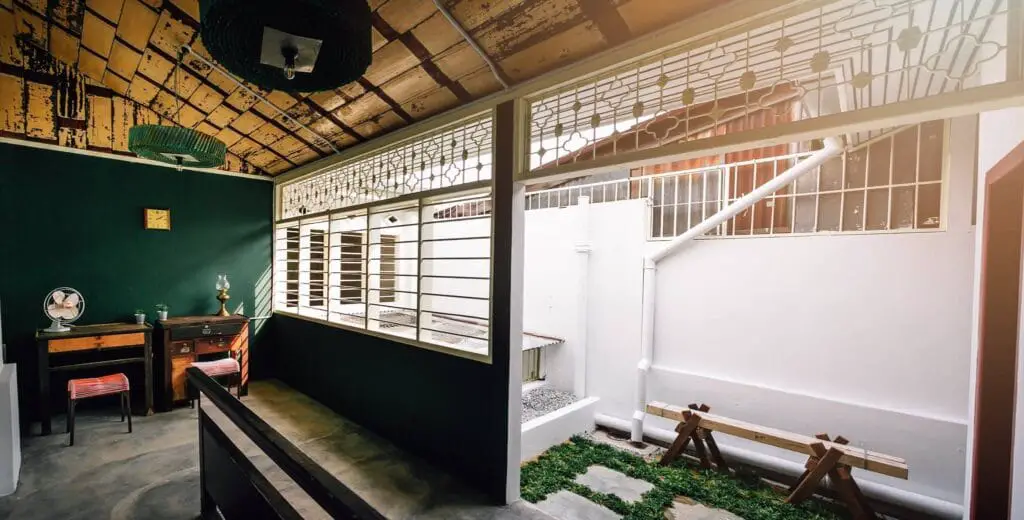 It's not all just the Insta-worthy facilities either! Hostel Ah Wai, Hostel Ah Zhi also has some rather interesting staying options. 
We're not going to spoil it here just yet – just know that it's not going to be the typical bunkbeds. Read our interview with Zhi below to unveil the surprises that this gorgeous hostel has in store for you!
Hostel Ah Wai, Ah Zhi | Interview Q&A
1) Please tell us about yourself and the background that led to you running a hostel?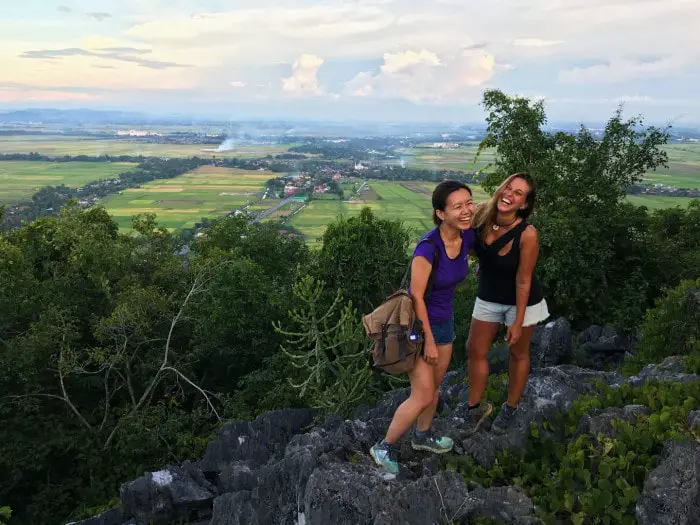 My name is Zhi. I've worked in the advertising industry for 6.5 years, and then in publication for the past 2 years. My grandfather was running a 50-room hotel in Alor Setar in the 70's. 
My mother often talked about how they ran the hospitality business, the way they welcomed the guests & celebrities, all of that. This strongly motivated me to continue my grandfather's legacy.
2) What is the meaning behind the name of "Hostel Ah Wai, Hostel Ah Zhi", and what does your hostel's theme represent?
We used our names as the hostel name. We got this inspiration from the previous owner of this building, which was then a goldsmith shop, which was named 'Anak (Child of-) Ah Kit, Kedai (Shopowner) Ah Kow.
The names became a solid branding for the family, helping them to get authentic gold at the best prices and quality (916/999).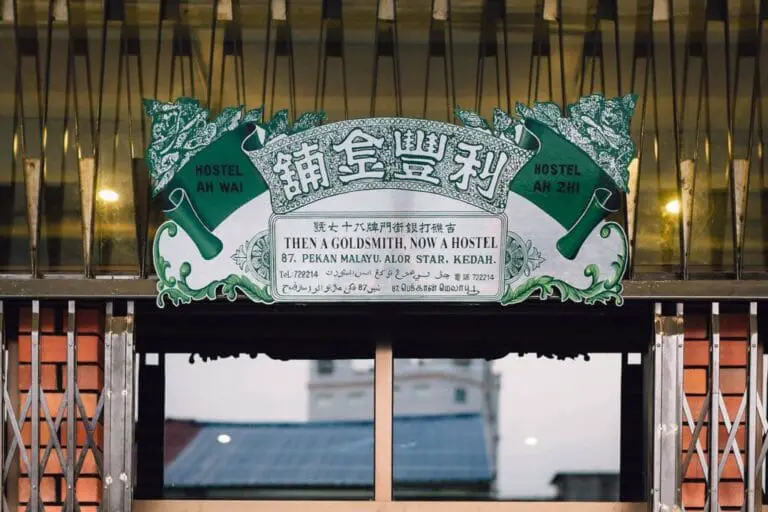 As for our theme, we were looking at something leaning more towards vintage minimalist style.
We did our best to upcycle the items inside this hostel so that our guests can get a glimpse into the history of this hostel just by looking at these items.
3) Can you tell us why you chose this property for your hostel?
We chose this property because of its location, which is in Alor Setar, Kedah. Most travellers are aware of the hot tourist spots in Malaysia, such as Penang, Ipoh, Klang Valley and Melaka, but many don't know much else about the other states worth travelling to, such as this place right here in Kedah!
4) Were you the one who designed the hostel?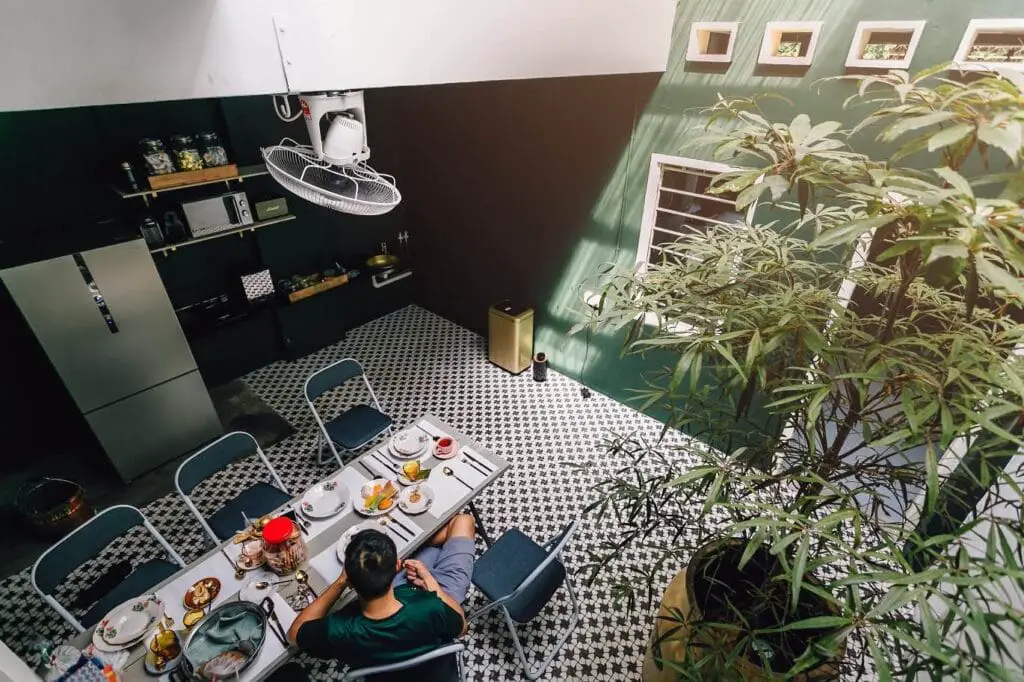 My business partner Bryan and I designed the hostel together. It's not perfect, but we make improvements to the hostel periodically.
5) We're amazed by all the antique decorations - especially the safe! Where did you get them?
We preserved the antique decoration from the previous goldsmith shop. You can still see the two safes – the double-doored safe has a history of 80 years, and the single-doored one has been around for 50 years! Each safe has two keys which are 15cm long each, and both must be inserted into the safe concurrently to unlock the door. 
This was designed as a security measure – two different individuals are to hold the keys.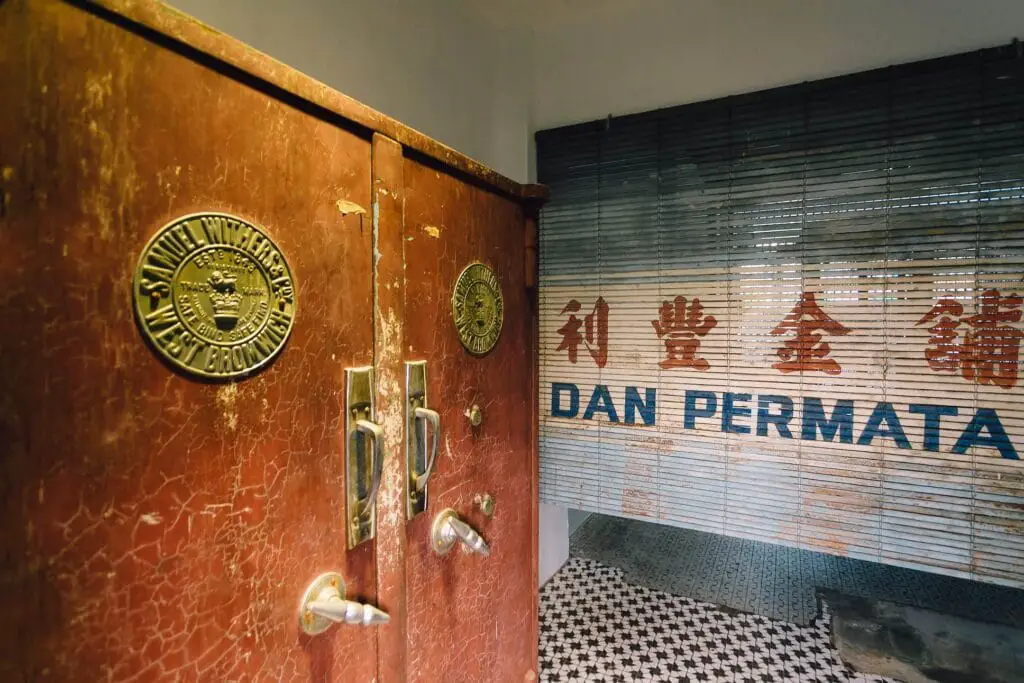 Another batch of the antiques, such as the marble tables passed down for the past three generations, a maroon-colored couch and a calculator that can count in millions, were from our lovely neighbours.
One of them owned a coffee shop, and the other one was a 83-year-old dentist. They wanted to contribute something to match the hostel theme, and more importantly, they were hoping to give away these furniture to someone who'd appreciate it.
Something else worth mentioning is that the receipts that are hanging on the wall were from Lee Foong in 1983. At the time, there was no Adobe Illustrator to design that receipt.
Decades later, the printing colour remains as fresh as it was.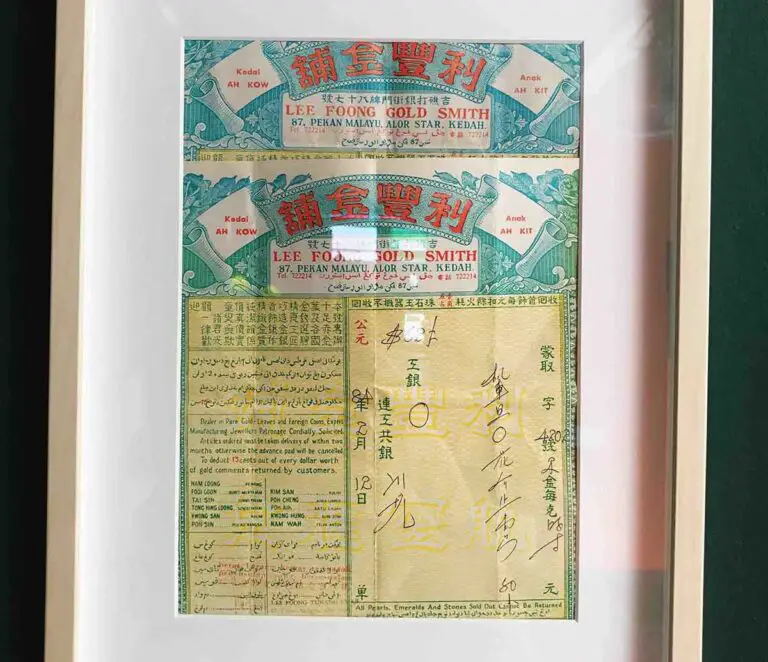 We were amazed with the design skills, and integrated Lee Foong's logo design into the logo for Hostel AWAZ. You'll notice a vintage signboard here – it was crafted by an 80-year-old man! 
He drew this all freehand without pre-lining and the gradient colour tone.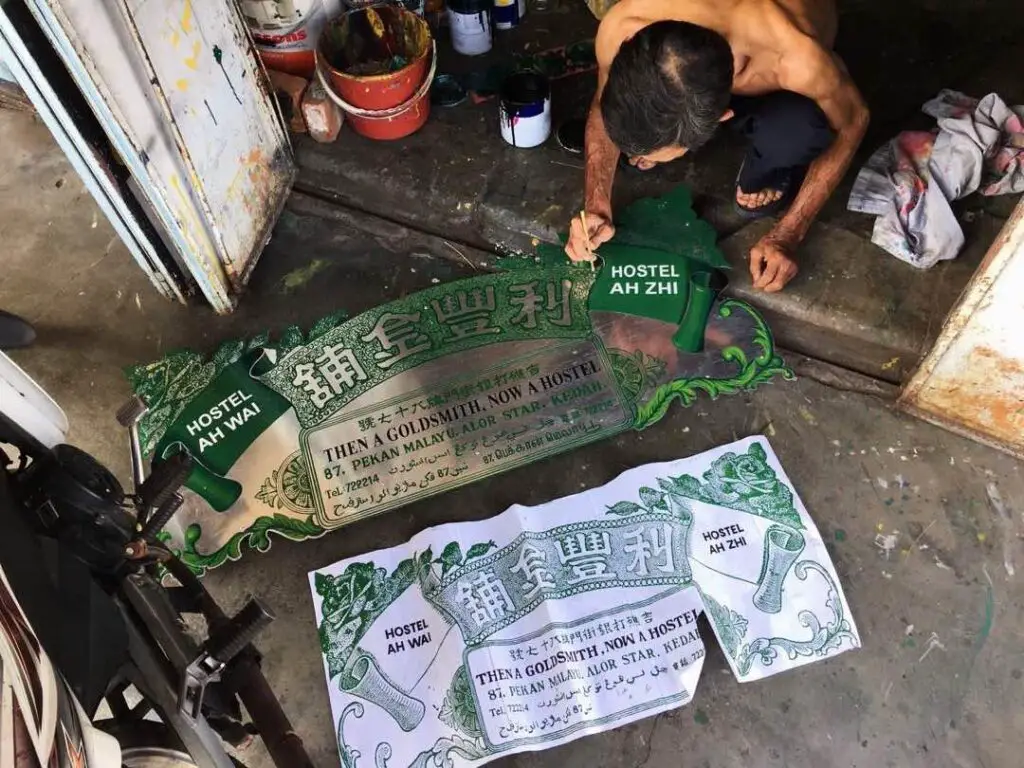 6) Please tell us about the trishaw in the living area. Any particular reason for using it as a front desk?
You will see this trishaw hawker stall in the Northern region. Instead of having a standard concrete counter, we wanted something movable/ transferable. 
Guests can also do their work at this counter. Usually, a reception counter is only for check-in and check-out, but we figured, why not just fully utilize it rather than just using it as a counter?
7) We love the idea of using tents rather than the ordinary beds. What inspired you to that?
We wanted to create a dorm with privacy. We tried to design around a cube concept initially, but we faced some ventilation issues along with safety issues.
The tent concept was suggested by Bryan as the guest can have some privacy to themselves, while the younger guests can explore our tents before they get into the actual camping at the forest. This also encourages our Muslim guests to try staying in a dorm!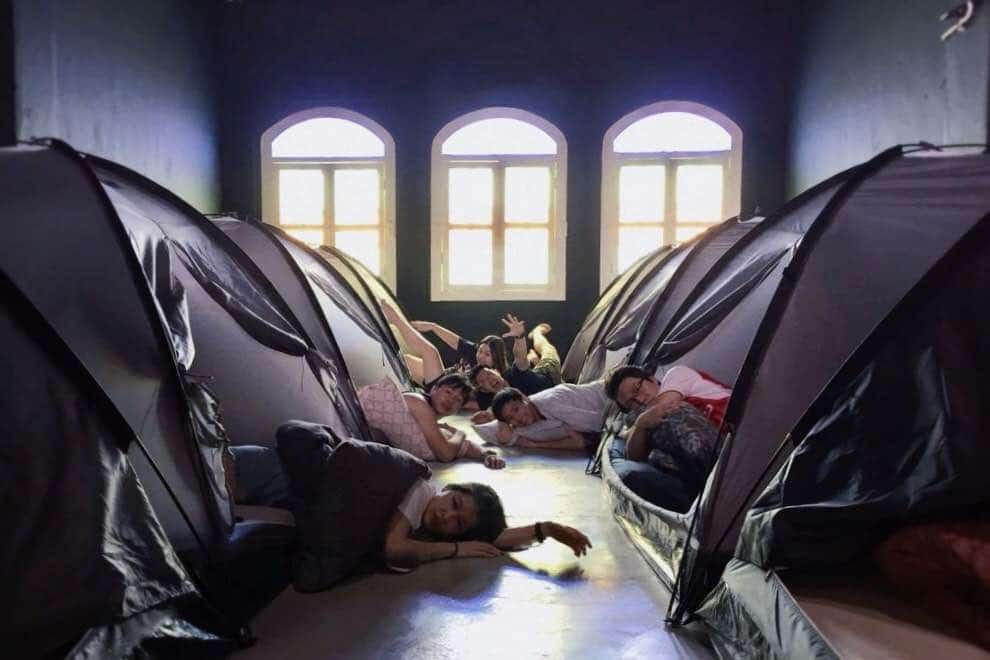 8) Have you met any unforgettable guests that make a great story to Hostel AWAZ?
So many of them! They are not just part of the story of AWAZ – they also gave us so much support and encouragement in the past 2.5 years! 
One of the most unforgettable guests is a 84-year-old granny from Japan. I was worried about her mobility as she will have to squat down to get into the tent.
There's also a flight of stairs to access the washroom. She told me, "Don't worry about me, we chose your hostel because of the concept and also the services.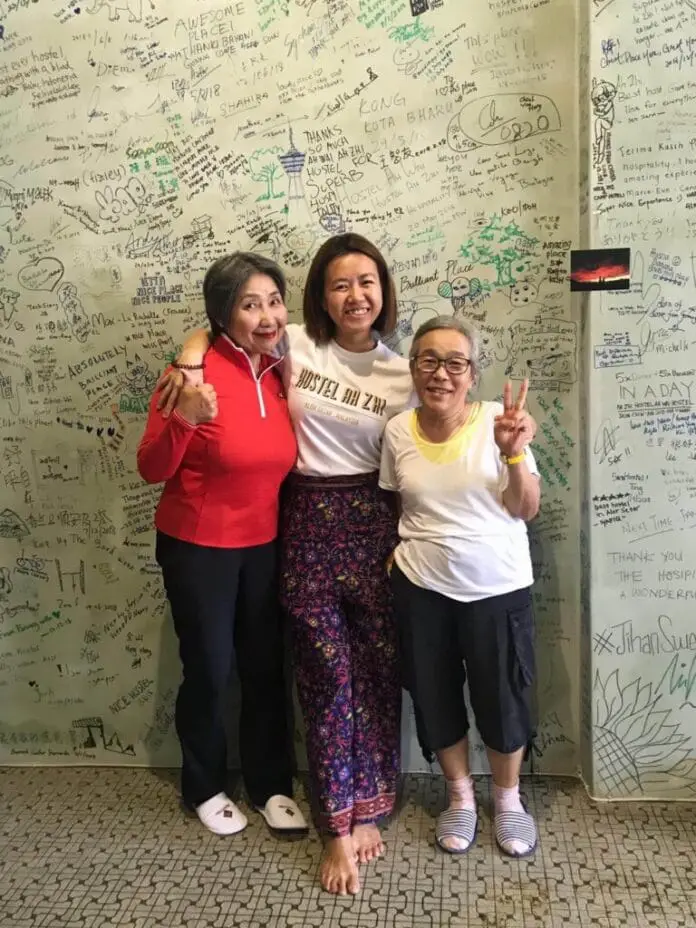 Always remember that there is no perfect guesthouse, but the owner/staff's attitude will always highlight your difference from the others. Never stop believing in your objective and vision!".
Just for your information, she is also a volunteer teacher. She opted to volunteer for a small town/ village, as the kids there were lacking proper education. Some children there also stopped studying due to family financial issues.
9) We noticed that you also offer a tour on Airbnb Experience. Can you tell us more about it?
We curated a variety of experience trips from hiking, caving, beach visits. We also have a special upcoming program, the Disappearing Business and Made in Kedah exclusives.
We were questioned by locals – What could you do in Kedah besides travelling to Langkawi?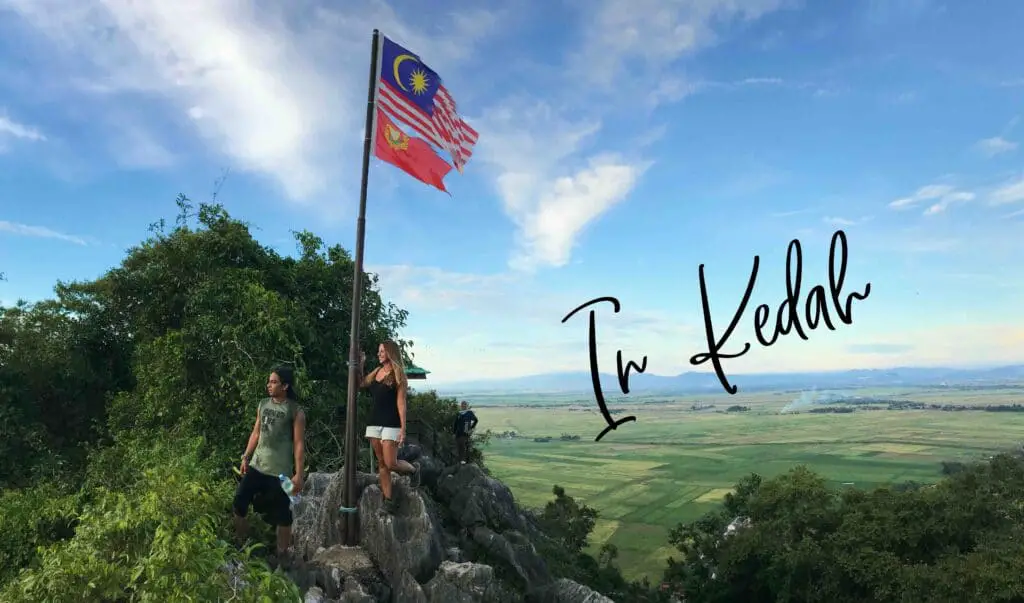 So, we knew that this is time to explore this particular area of Kedah. From there, we started to look for a tour guide and tried most of the activities to understand their level of difficulty.
Since we know most of the locals and story here, we are also planning to come out with the disappearing business and Made in Kedah ie the local Traditional Coffee (taste acidy compare to other state), Soy Sauce, Paddy Harvesting, Kuih Making etc (Refer to this Chinese article for more explanation)
10) Can you tell us more about the neighbourhood surrounding your place? Any hidden gems and attractions in Alor Setar? Please name a few of them.
You'll have to visit the Kampung Uda paddy field while you're here. You can see the sunrise in the horizons from there. During different seasons, you will be getting different views.
11) What are the best foods in Alor Setar? Please name a few of them.
Laksa! There are 13 types of laksa in Alor Setar (Read here for more info)
If you're a coffee lover, you also won't want to miss out (Read this Chinese article for more info about Kedah coffee)
12) Anything else you'd like to share with the audience that I didn't ask?
Every year, Kedah Taoists celebrate the Nine Emperor God festival. In the nine days of this festival, all the Chinese restaurants will serve vegetarian food shops to celebrate this occasion together. 
Thank you Ah Zhi for the insightful chat about your hostel and everything else around it! We're sure that your thoughtful design work for the place has brought more tourists to Malaysia's little hidden gem. 
Also, if we're ever headed over to Kedah soon, we're going to try the Kedah-style coffee that you've been recommending.
Want to book your stay at Hostel Ah Wai, Hostel Ah Zhi? Don't wait any longer!
Check out the hostel info and availability below!
Disclosure:
*This post contains affiliate links. If you click these links to book a place we may earn a commission without extra cost to you.
*This is not a paid writing, all the interviews are done by invitation only.