Always wishing to indulge yourself in nature but having trouble to find a suitable place for staycation?
No worries, we got you 'Homestay 49' as your choice! It is a cozy and beautiful space enveloped in lush greenery and what's more amazing is, you'll be able to experience a retro tour with relish here!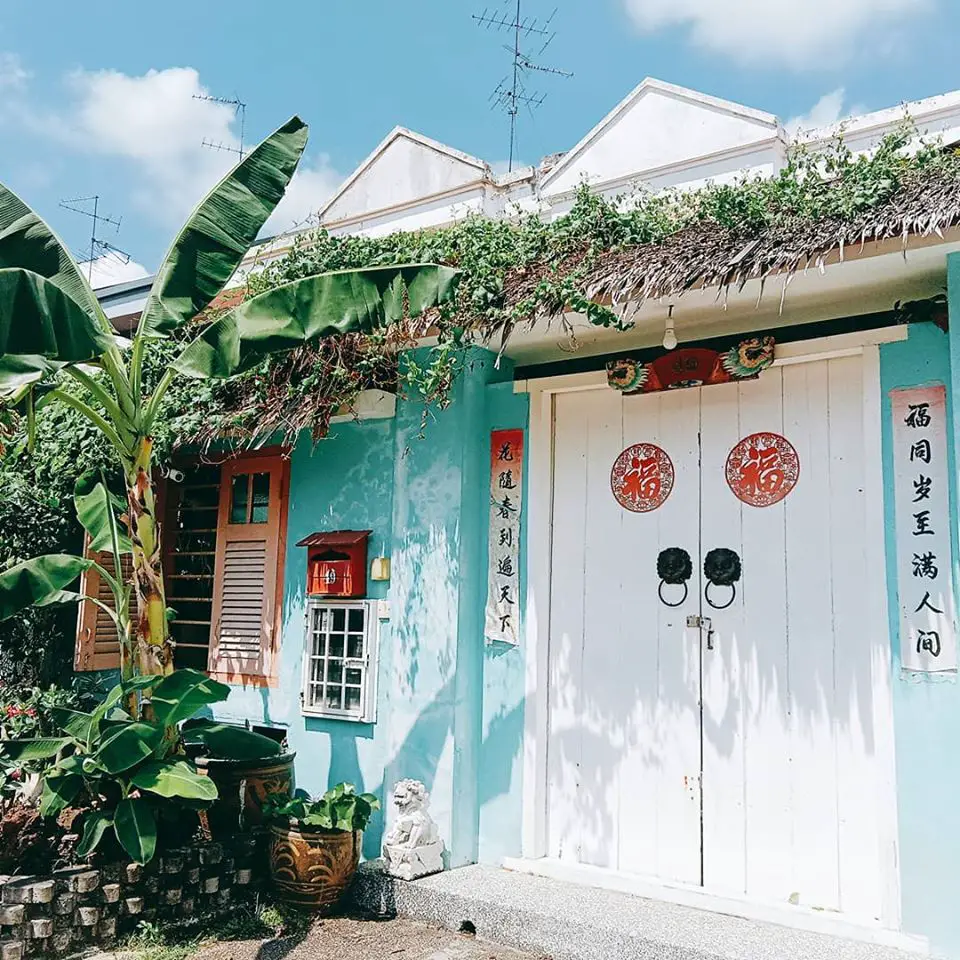 Homestay 49 is an interesting blend of retro elements and modernism. The timeless retro design will undoubtedly wake your memories up and take you back to the good old days, making you feel young and lively again.
As you step into the living room, your eyes will immediately be delighted by a series of retro furniture and antique collections, you'll be able to get a taste of nostalgia as much as you want!
Apart from the vintage living room, another worth-mentioning thing is each room in Homestay 49 is designed differently with specific themes, you surely can find the one that suits your taste the most!
Can't wait to take a peep at Homestay 49? Say no more, let's have the host tell us more about this homey and vintage homestay!
1) Please introduce yourself and tell us, what has motivated you to become an Airbnb host?
Hi, I'm Maki! Four years ago, I resigned from my job and focused on running Homestay 49. At first, because I wanted to share my father's collection for everyone to appreciate. After discussing with my family, we decided to make my sis's vacant house as a theme homestay so that everyone can pay a visit or rest.
2)What are your job scopes and responsibilities in Homestay 49?
I call myself a housekeeper of Homestay 49 because I'm in charge of everything here. I clean the house, welcome the guests and come up with new cooking menus by myself. My father occasionally helps me to trim the plants in the yard.
3) Why did you name your homestay as 'Si Jiu Xiao Zhu/四九小筑'?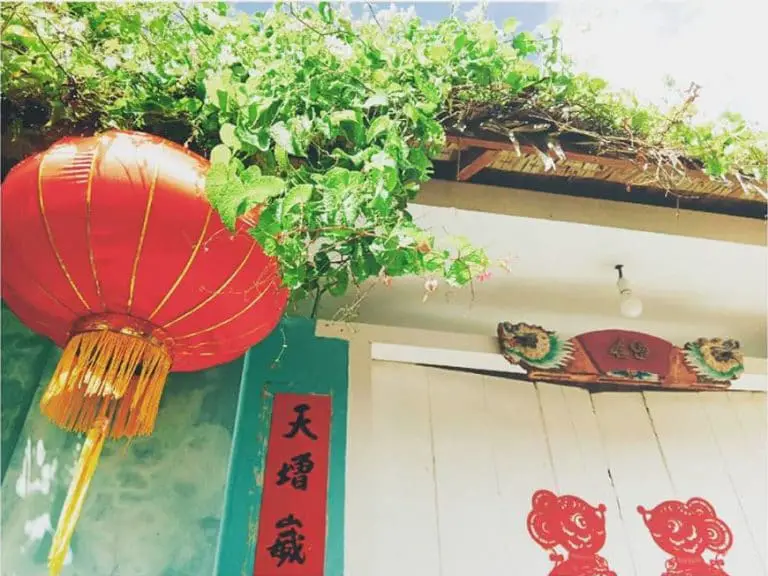 Simple as that, 'Si Jiu' (The digit numbers 4 and 9) is our house number in Chinese. 'xiao zhu' means a little, warm and elegant house. It was named by my sister. The senses of warmth and elegance are what we wish to present to everyone.
4) What was the background of this house before it became a homestay?
Basically, this house was just an ordinary and vacant house owned by my sister.
5) We notice that the design of all rooms are different, are there any messages you wish to convey through these designs?
We hope to emphasize that every piece of old furniture has the potential to unleash different looks. We can always bring them back to life by making some changes despite their old age. We hope by this way everyone could continue liking old furniture and make good use of them to avoid any wastages.
6) We can see that you've used different birds to name each room, is there any special meaning behind this?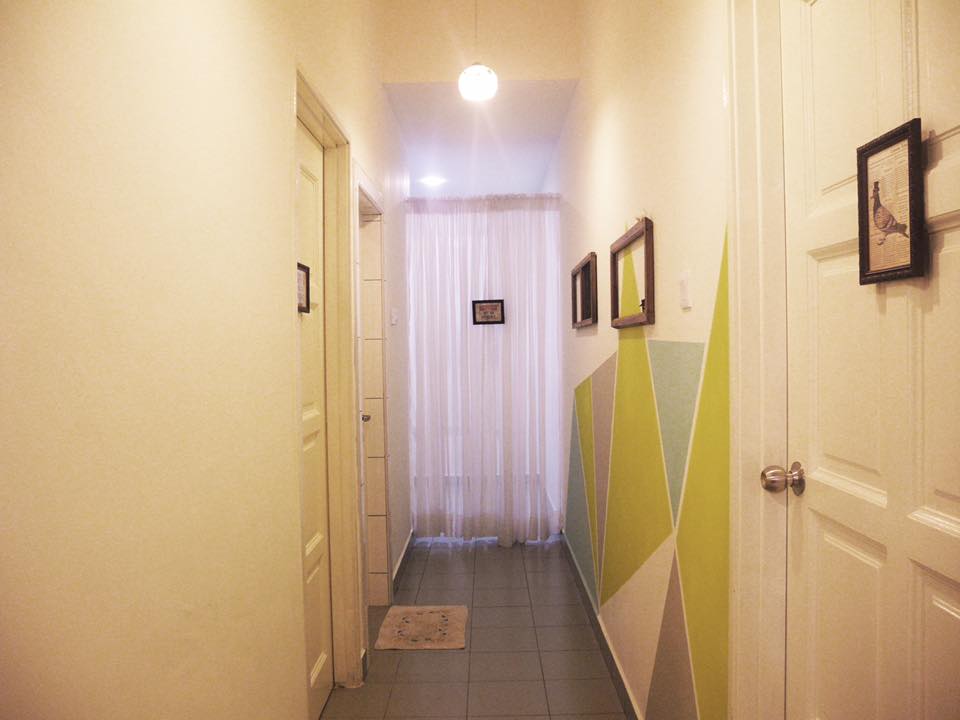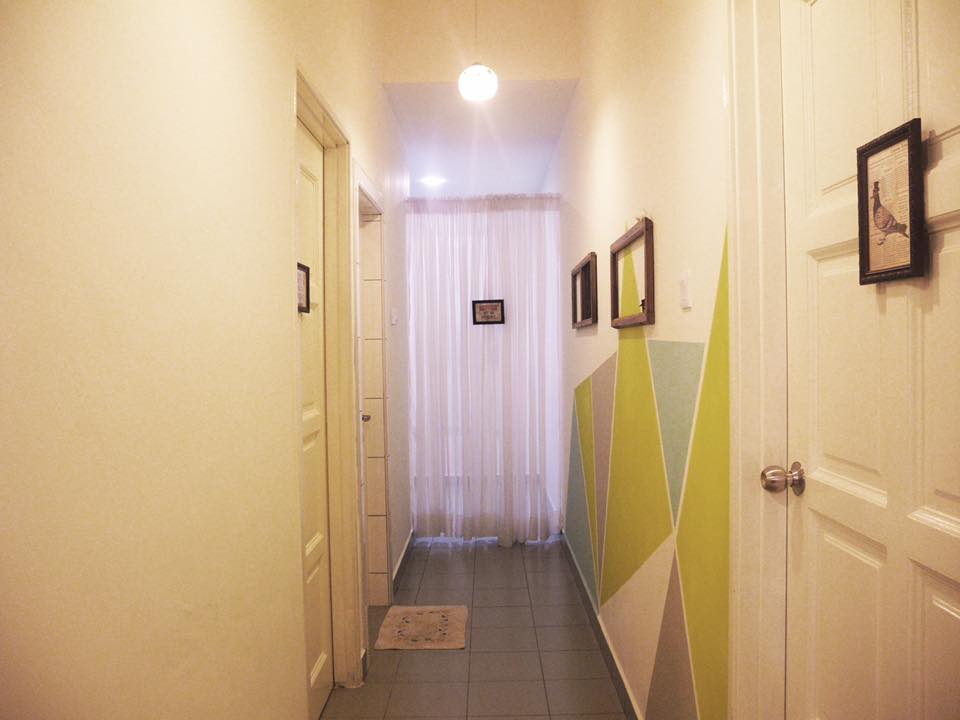 My father's collections can be seen everywhere here. As you can see, he likes birds very much, so we name each room after birds.
7) Could you introduce your design concept for your homestay?
We mainly wish to bring out the senses of nature and originality. To make it more comfortable and natural visually, we have chosen wooden furniture as part of our design.
8) We can see that there are various antiques displayed here, could you tell us their origins?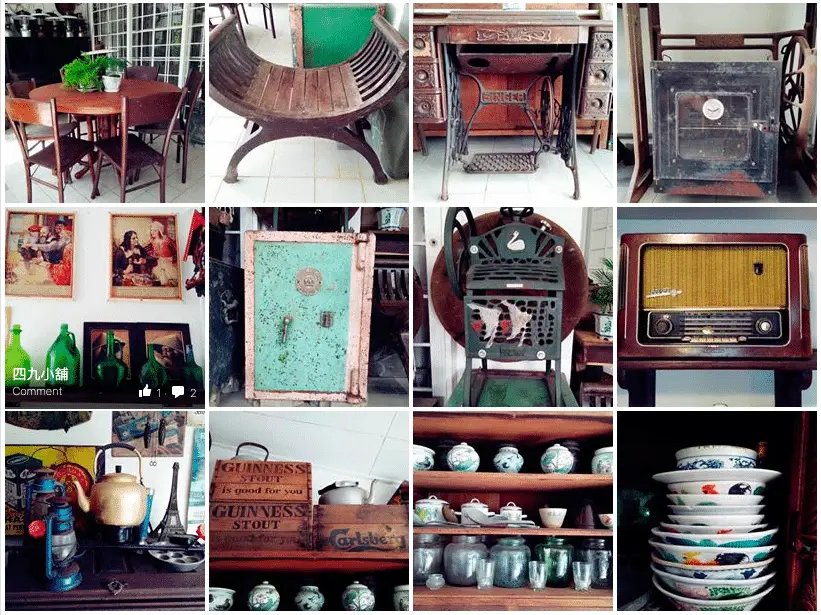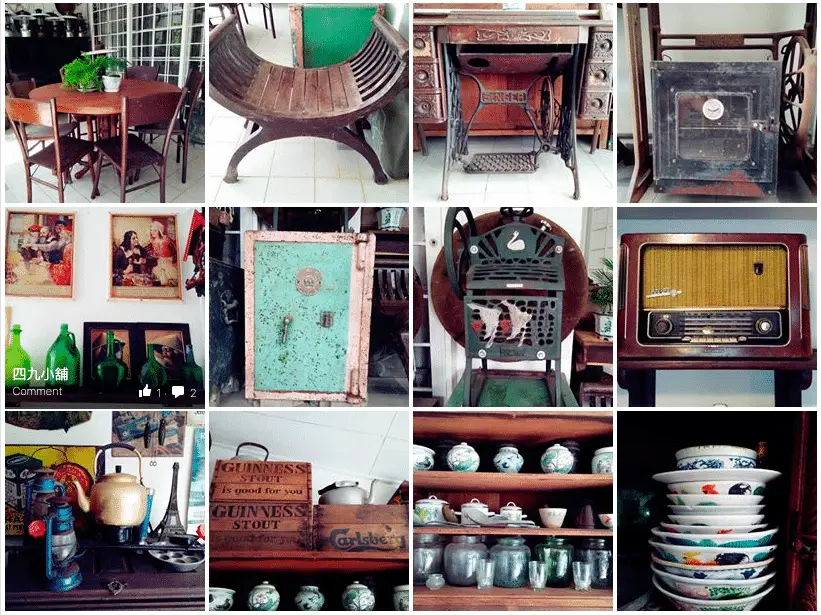 These treasures were all collected by my father since his young age. Each antique harbors its own story. Most of them were passed down by my father and we would give away some repetitive items to other antique lovers.
9) What is your favorite part in Homestay 49 and why?
To be honest, I like every nook and cranny of Homestay 49. For example, my father made a big dining table by combining a vintage wooden door and old sewing machine.
This table has then become where I enjoy my meals and do my work. And what I love to do the most are reading, resting and playing with my kitten on the European style sofa while listening to the sound of water flowing in the yard.
10) Which task is the most challenging for you when designing the homestay?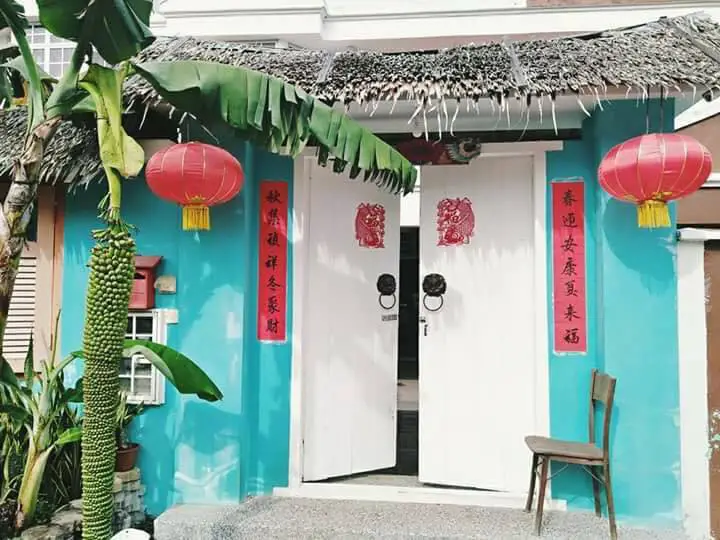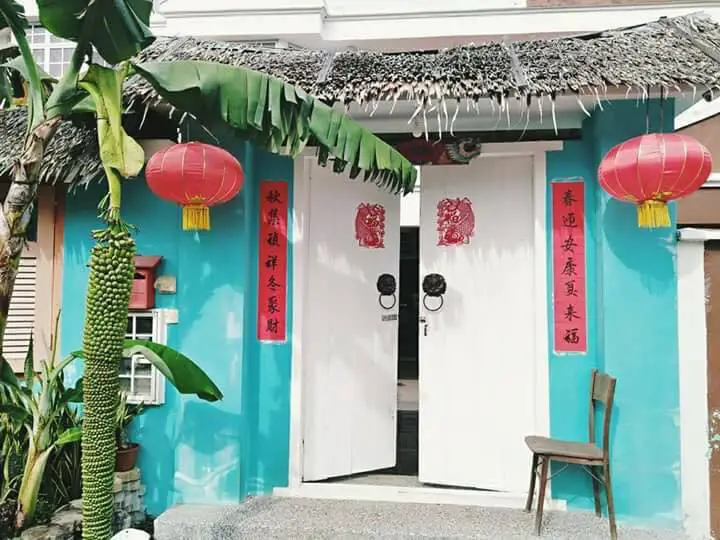 Instead of the most challenging, we had the biggest project production. That is our retro style of fencing wall as a main entrance.
We separated the homestay with neighbouring houses by putting the discarded wooden door and window in between. And this is how we created our own little paradise.
11) We know that you will cook for the guests personally, what motivates you to choose to serve home-style dishes?
Speaking of this, I need to thank one of my close friends. She asked me if it is possible to visit and taste the food here, even when she is not staying here as a guest. Her question made me realize that I should let everyone, including those who are not staying here, have the chance to patronize and enjoy the food here. I love and enjoy cooking anyway, so why not?
12) What are the signature dishes you offer?
The most popular menu would be our best two dishes—roasted chicken with special spices and tender roasted pork ribs. These two are the favorites of everyone and they are available for the whole year. We will also launch special menus in conjunction with some celebrations of festivals.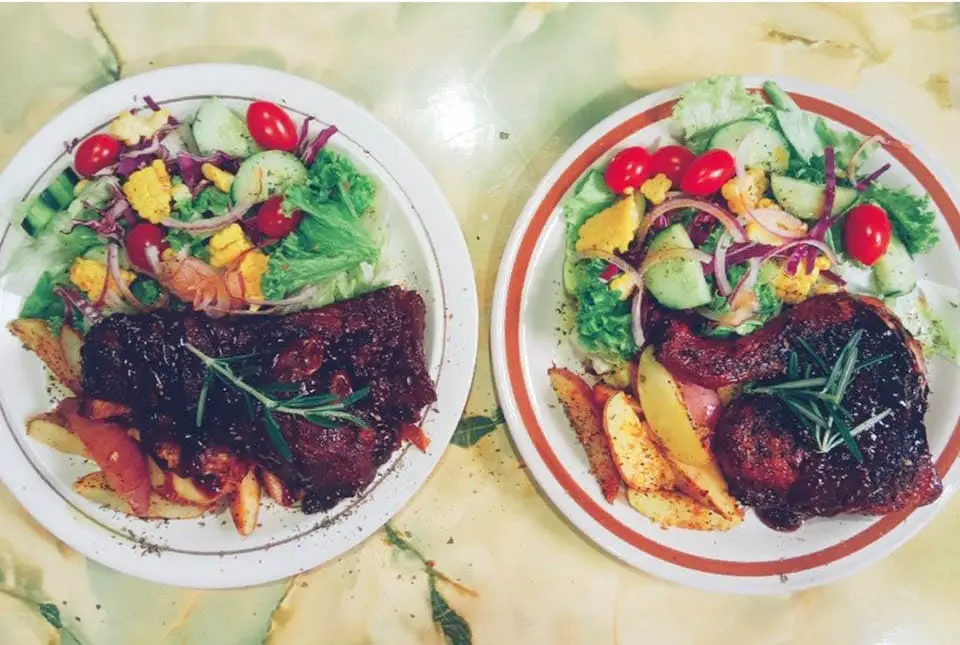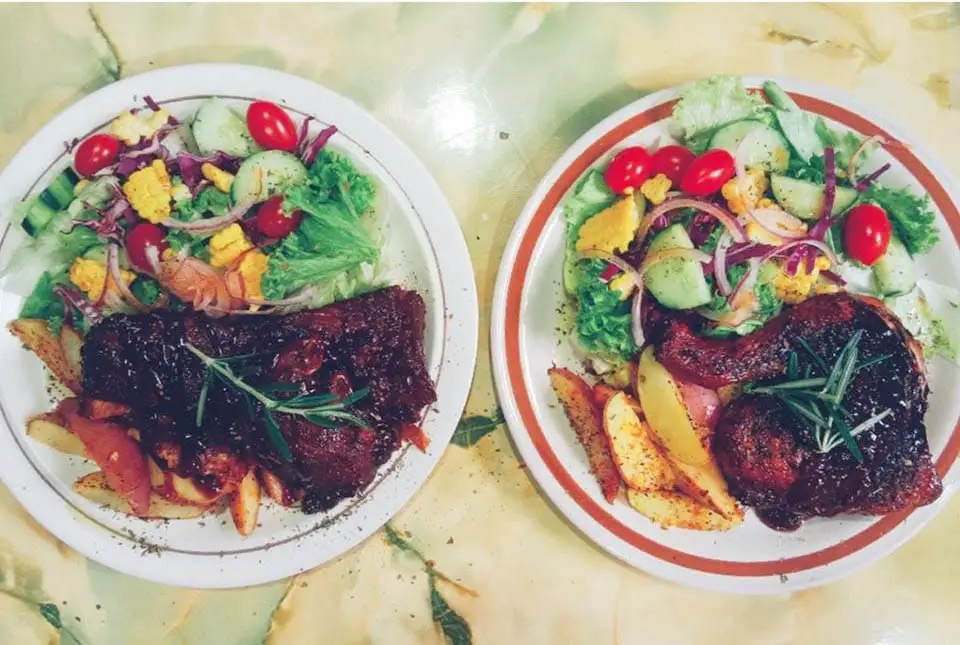 To those who are adventurous and enjoy surprises, it's good to have a supervisor to help planning customized menus. But I need to clarify that all the menus here are just supporting roles. The ambiences and spaces in Homestay 49 are the real main characters that we genuinely wish to introduce.
13)Have you met any unforgettable guests that you've ever encountered?
Lately, a customer took a trip here without making a prior appointment with us. Usually we won't open for any visiting purposes. But I made an exception for him after knowing that he specially came all the way here from Singapore.
This customer could even repeat my Facebook posts without a single mistake. I was amazed by him as I've never thought that Homestay 49 could be this impactful. He is the most impressive customer that I've encountered recently.
14) Do you have anyone that you wish to thank for after establishing Homestay 49?
There are too many people I would like to express my gratitude to. Firstly, I want to say thank you to my family. Their trust, support and help enable me to concentrate on Homestay 49's development.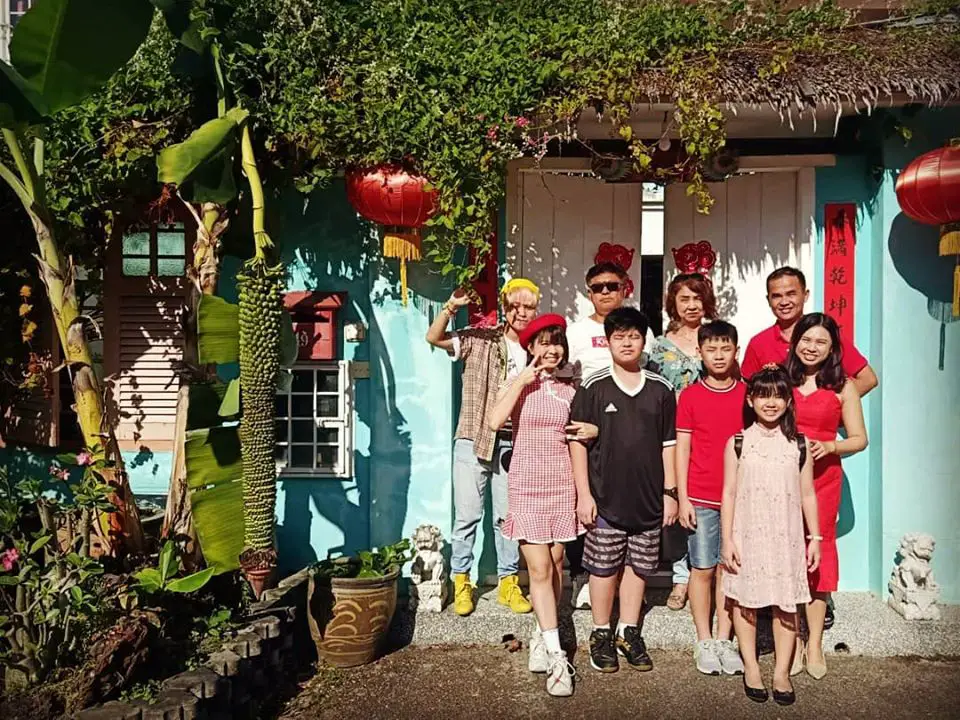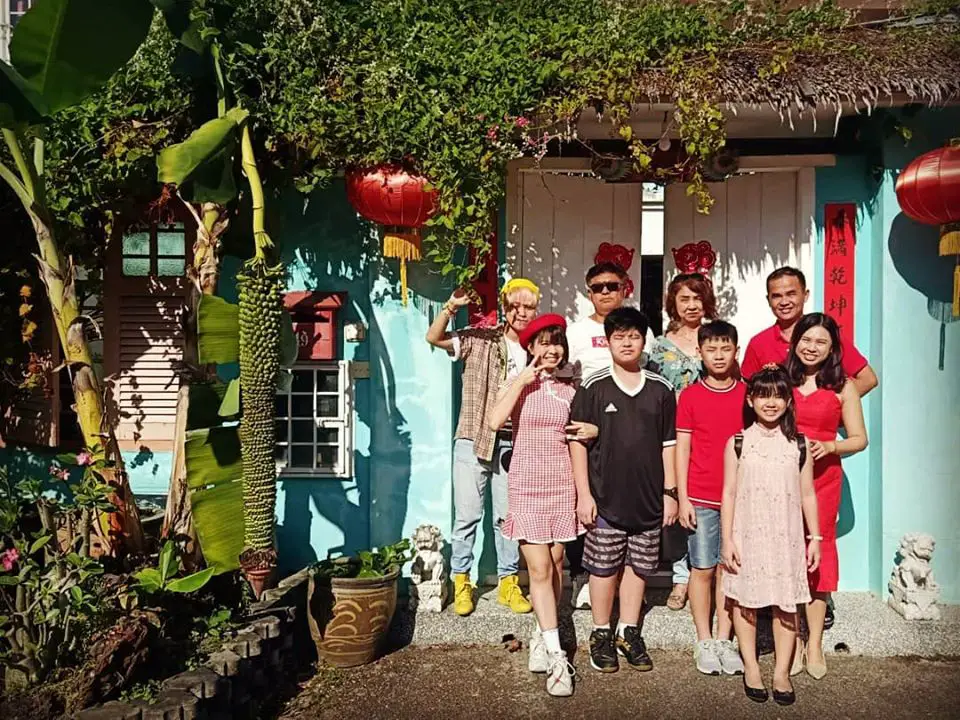 Next, I would like to thank all my supportive friends. I'm truly grateful for them. Without their support, Homestay 49 wouldn't have been this successful.
15) Please introduce this town, such as what facilities nearby.
Gelang Patah shows a rapid and consistent development in recent years. But this town is neither my hometown nor where I grew up. We only hope that Homestay 49 can be a place where everyone can have a break from the hustle and bustle of their lives and recharge themselves by slowing down their paces.
16) Please recommend some of the food nearby.
You can have a cup of traditional coffee at the old street in the morning. The traditional handmade pau and buns are quite well-known too.
17) Any further plans in managing the homestay in future?
We intend to stay different from any other homestays, Homestay 49 is not established to make huge profits, but pure sharing, communication and providing a comfortable space  Frankly, I have no idea on how it will become in future.
Just like back then, I had neither expected nor planned to become a private chef to my customers too. So, I will just let everything go with the flow without any expectations.
Maki does have a point, we all know how important it is to slow down our paces to recharge ourselves from our busy lives.
Back to nature, reminiscing your old memories, slowing down your pace and recharging yourself, you can definitely appreciate life in a different light in Homestay 49.
To summarize, Homestay 49 is a house with different faces. Wherever you go in this house, you can always discover the hidden gems within the house. That's really charming and will definitely catch your fancy. 
Thinking to pay a visit? Click below to make a reservation now!
Disclosure:
*This post may contains affiliate links. If you click these links to book a place we may earn a commission without extra cost to you.
*This is not a paid writing, all the interviews are by done invitation only.