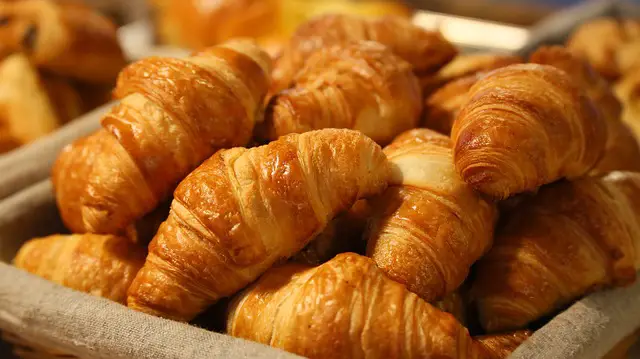 Cakes, doughnuts, croissants, brownies. Soft, puffy, breaded desserts can put a smile on practically anyone's face, right? Pastry shops in Johor Bahru are trending in Malaysia now.
The pastry craze that has spread like butter across the nation for several years now, is very much thriving in Johor Bahru. Look around and you might find quaint cafes, cake shops and popular bakeries offering an incredible assortment of fresh, out of the oven delicacies.
Here are just a few recommended pastry spots where you can give your sweet (or savoury) tooth a treat.
SDS Bakery & Cafe (Pastry shop in Johor Bahru)
Have you ever wanted to design your own cake? A number of shops might allow for self-customization, however, SDS Bakery & Cafe is noted for being one of the very best pastry shops in Johor Bahru. They let you choose your own cake theme, with a massive range of condiments, toppings, flavours and looks to choose from. 
Fancy a unicorn-shaped artisan cake? How about a tasty fruit tart if you're in the mood for something small? Oh, by the way, the prices are apparently super reasonable too.
This visually stunning store located in City Square Johor Bahru is actually a premium gift shop. Here, you can find pastries and desserts that are suitable for visitors who are looking for something special to buy as a present. 
From "I LOVE DAD" Coffee and Oreo flavoured Swiss Rolls to a variety of yummy moon cake combos, Mika may have just the thing for that special someone in your life.
Bev C (or Bev C'afe) doubles up as a charming little fashion store and cafe. With an interior that's a visual treat, edible treats are available here that you might just find are as scrumptious as the layout. 
Have a go at their massively popular mint cake, made up of pretty colours and apparently delightful flavours.
Scoop Bar Pastry Dessert Shop
Located in Plaza Pelangi shopping mall, Scoop Bar carries on in the vein of cookie ice cream sandwiches that you might find elsewhere. 
With a range of flavours and cookies to choose from, you can customise your very own ice cream sandwich. The red velvet cookie and chocolate s'mores cookie choices are highly recommended.
The Sugar Pantry Pastry shop, Johor Bahru
This lovely cafe could easily be considered one of the trendiest on the list. It's known for serving high-quality desserts that look as great as they taste. 
Their best-seller dessert, the Paris Brest, is made of a choux pastry topped with praline-flavoured cream (yum). Bring a good phone, because this pastry shop in Johor Bahru is Instagrammable!
Chef & U Pastry Shop, Johor Bahru
This isn't your regular cake shop. Chef & U Pastry is founded by Chef Ryan, an experienced cake master who's not just won over the hearts of regular customers but the royal family's as well.
It's a spot where you might just find some of the most impressively aesthetic cakes you've ever seen. You can look forward to the taste not disappointing either!
The Replacement Lodge & Kitchen
Ever heard of churros? The long, slender pastries may be considered a dessert delicacy in many countries but now, The Replacement Lodge & Kitchen is taking that concept and adding their own unique twist to the mix.
Their churros are prepared in-house and served with an array of dips (the best one being the salted egg dip).
If sweets get you going, Johor Bahru is where you can find amazing pastry shops that are pushing taste (and creativity) to new limits. 
Be sure to drop by as many of the spots on this list as possible, and don't forget to share this post with your other sweet-toothed friends as well!
Featured Cafes & Lodges in Johor Bahru
Disinfectant Essential Items (Hand-picked!)
As you know we're going to live in the post-covid world. So getting the essential sanitise products with you when you travel are part of our life.
Here is the list of curated disinfectant products with high rating and ready stock in Malaysia without you spending time to search for the best one on the market.
Disclosure: This post contains affiliate links. If you click these links to purchase the product we may earn a commission without extra cost to you. We carefully select the best and all products sold by high rating seller.